Florescence in Ulu Yam
---
Cafes have arguably taken over restaurants as the focal point for most of our Instagram backdrops. While cafes in cities around Malaysia are countless, there are plenty of aesthetic cafes waiting to be discovered in quieter towns too – with some gems hidden amidst nature, for an escape from the city. 
Another cafe on our radar is Florescence by World of Phalaenopsis, which you'll find tucked within a scenic orchid farm. Its flower-filled environment is a treat for nature lovers, coupled with its selection of delicious menu items to have over an idyllic view of a waterlily pond that looks just like a scene out of an impressionist painting.  
---
A cafe surrounded by flowers and plants
---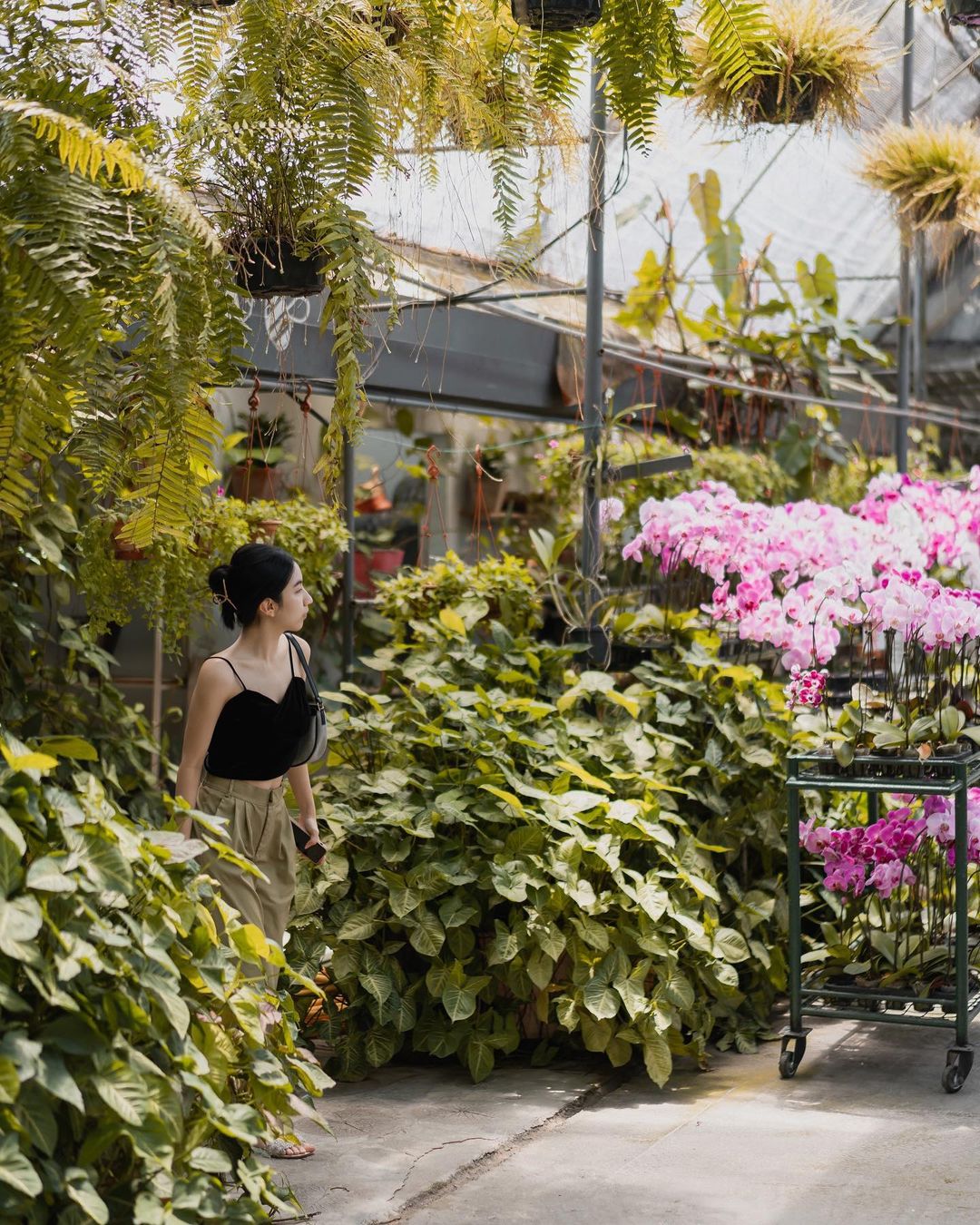 Image credit: @mellanie.yew
Located on the outskirts of Selangor in Batang Kali, Florescence is housed in the heart of a serene orchid farm – World of Phalaenopsis – so patrons can dine amongst an impossibly picturesque setting that comprises vibrant orchids, greenery and even a pond.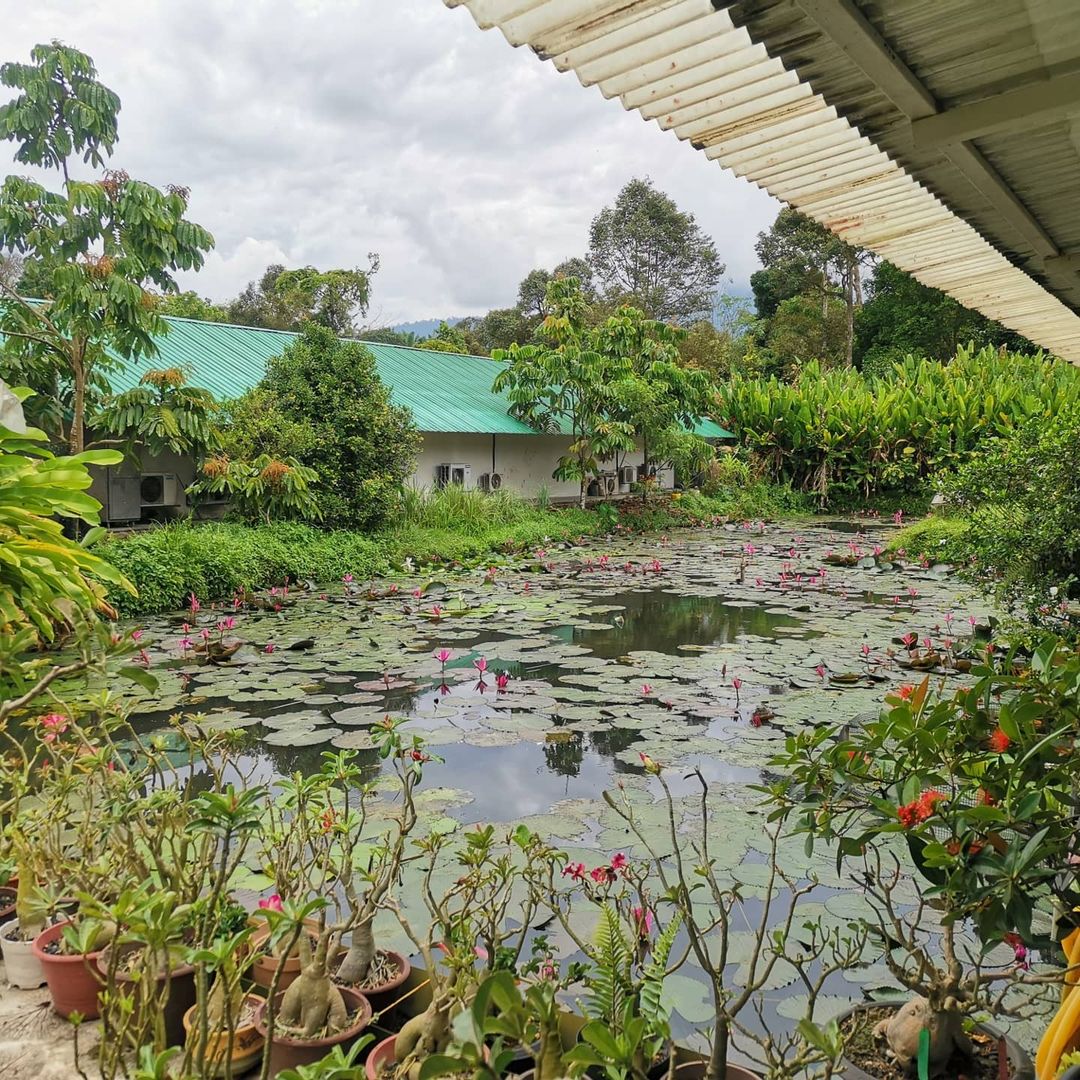 Image credit: @rick_lee_perodua
Just under an hour from KL, World of Phalaenopsis is a popular attraction in Ulu Yam Bharu, as it's one of the largest orchid genus farms in Malaysia. Enter the premise of the 6-acre farm, and you'll find yourselves in an Eden-like paradise brimming with pots of verdant creepers and orchids that adorn almost every corner of the space.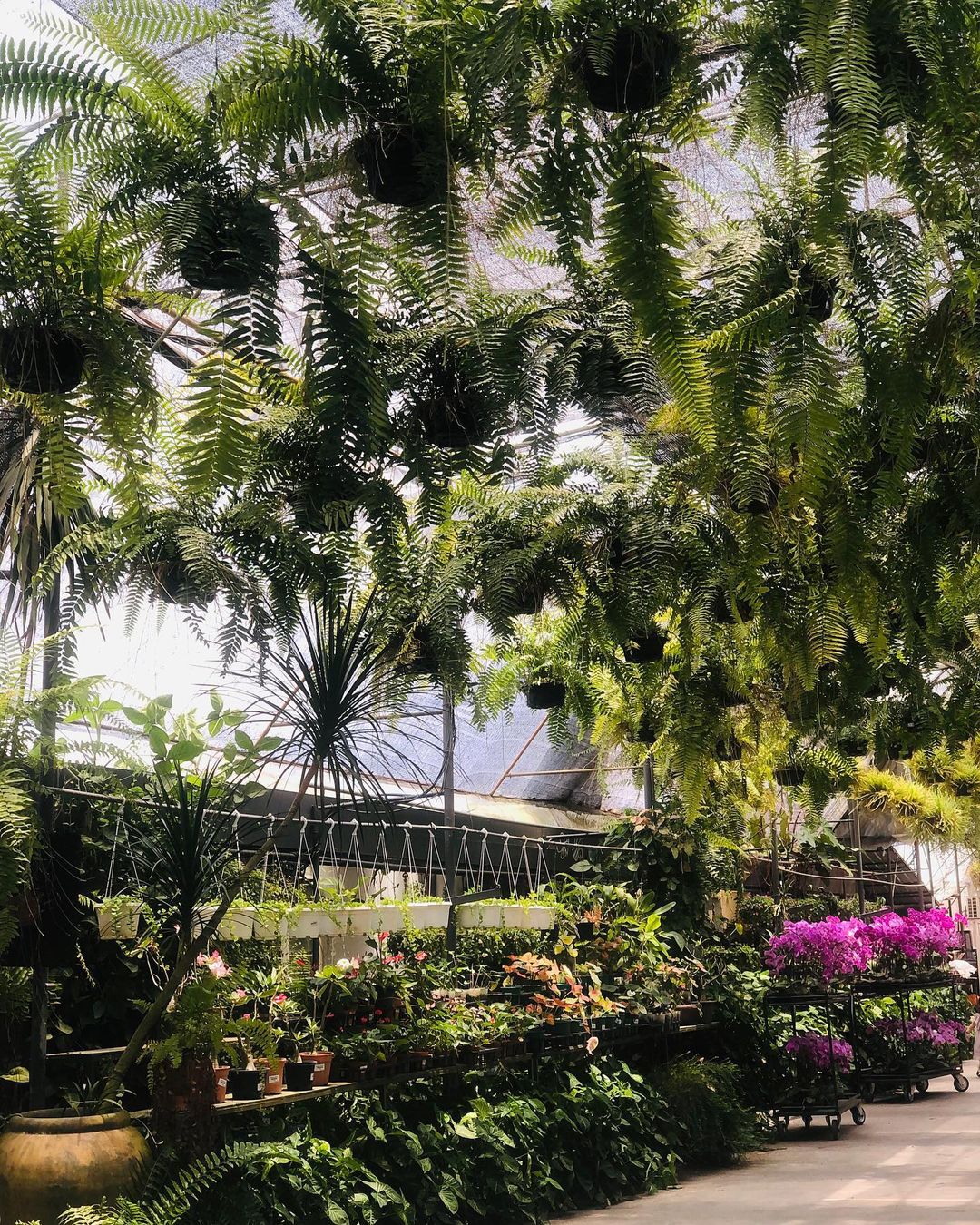 Image credit: @zyeterencce
Admission is open and free to the public, so take a stroll through the farm that's decked from floor to roof with hues of purple, lilac and green. Here, you can admire the blooms and bask in the floral haven that's a perfect backdrop for an Instagram shot, or even shop for pots of orchids (from RM25).
Else, there's an in-house cafe that lets you take in the picture-perfect scenery over good food.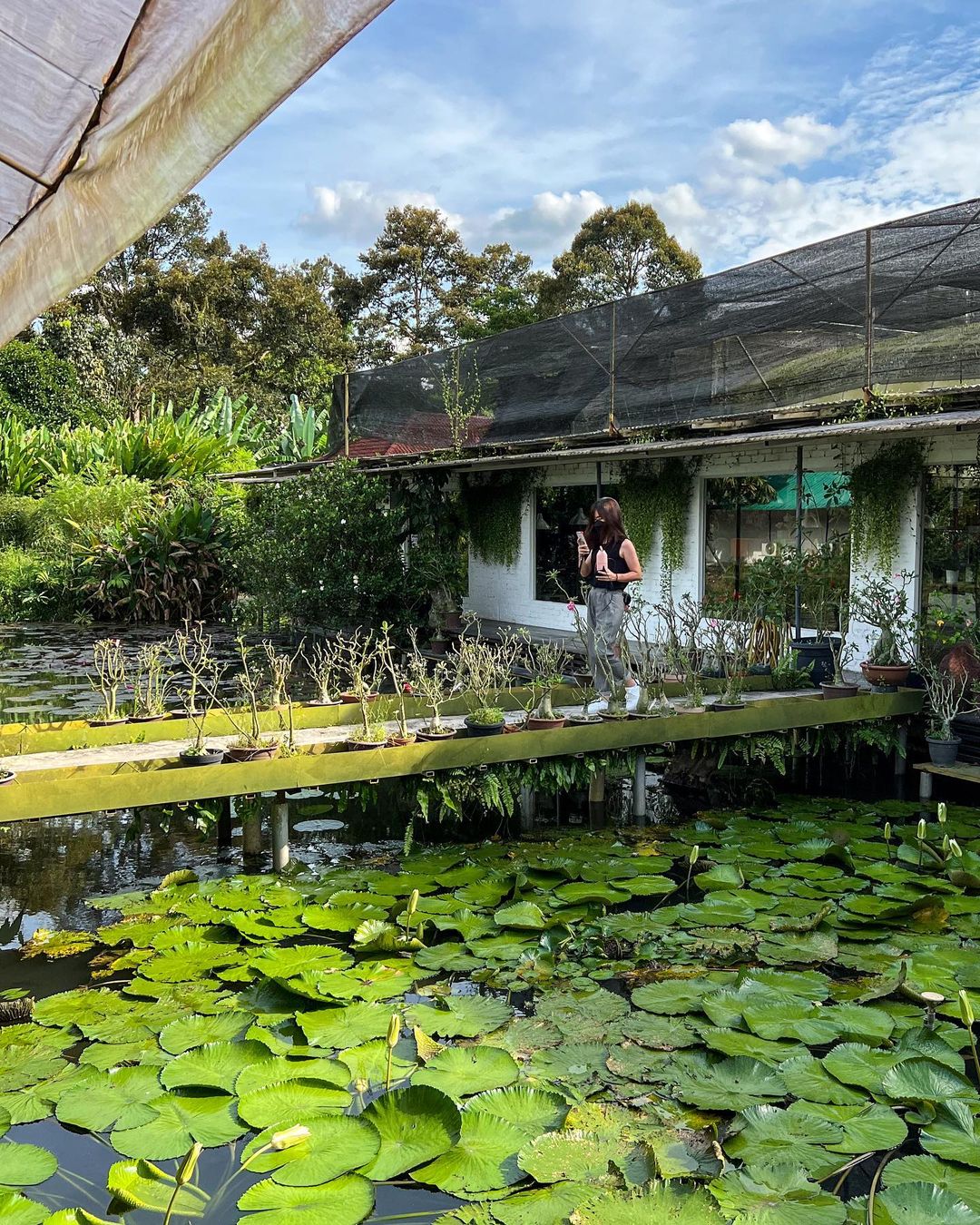 Image credit: @yv_wong
---
Have brunch amongst orchids
---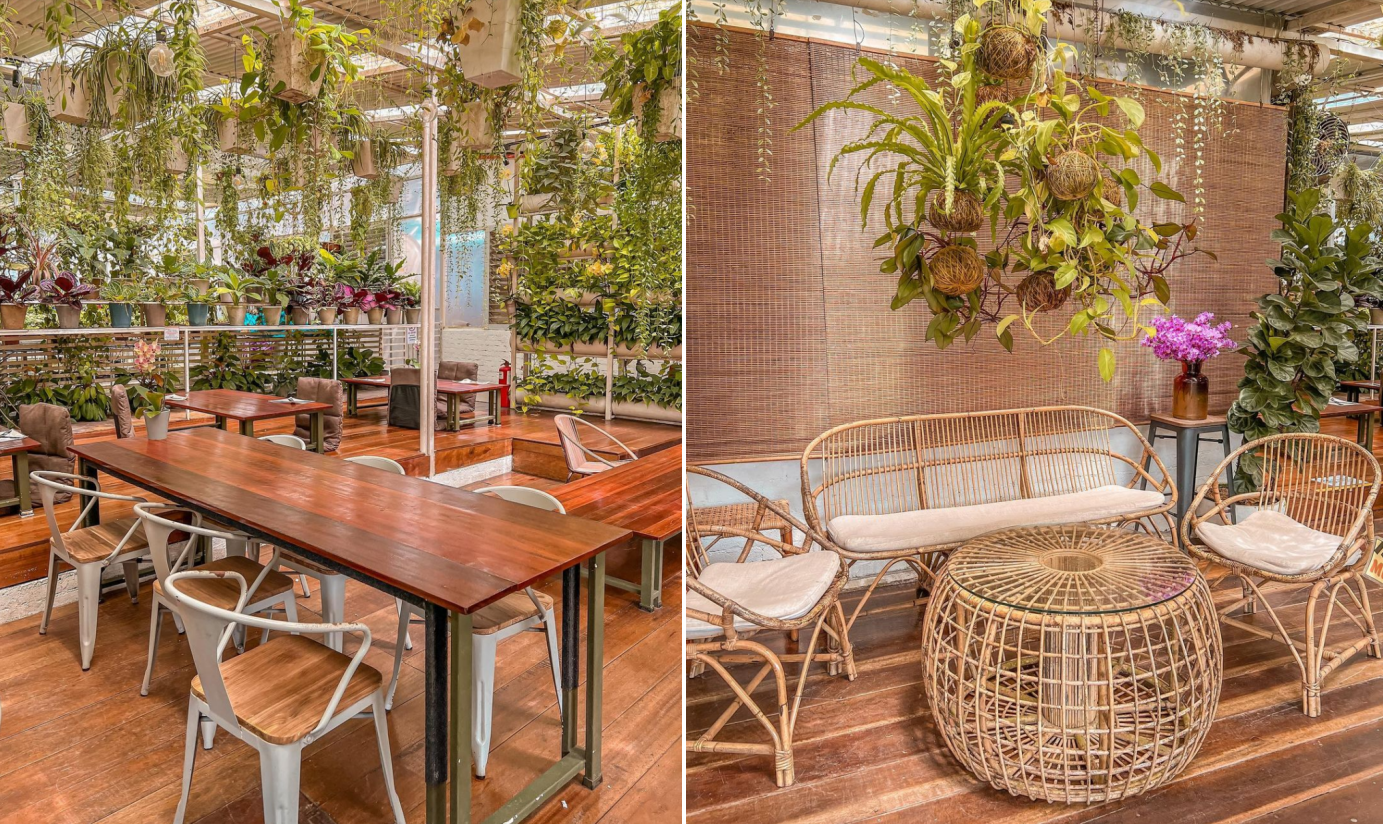 Image adapted from: @yunapng_ & @yunapng_
Making full use of its location, Florescence serves up killer floral vibes too. Tuck into your meals in a space decked with lush foliage and gorgeous blooms that'll make you feel like you're in a mystical garden.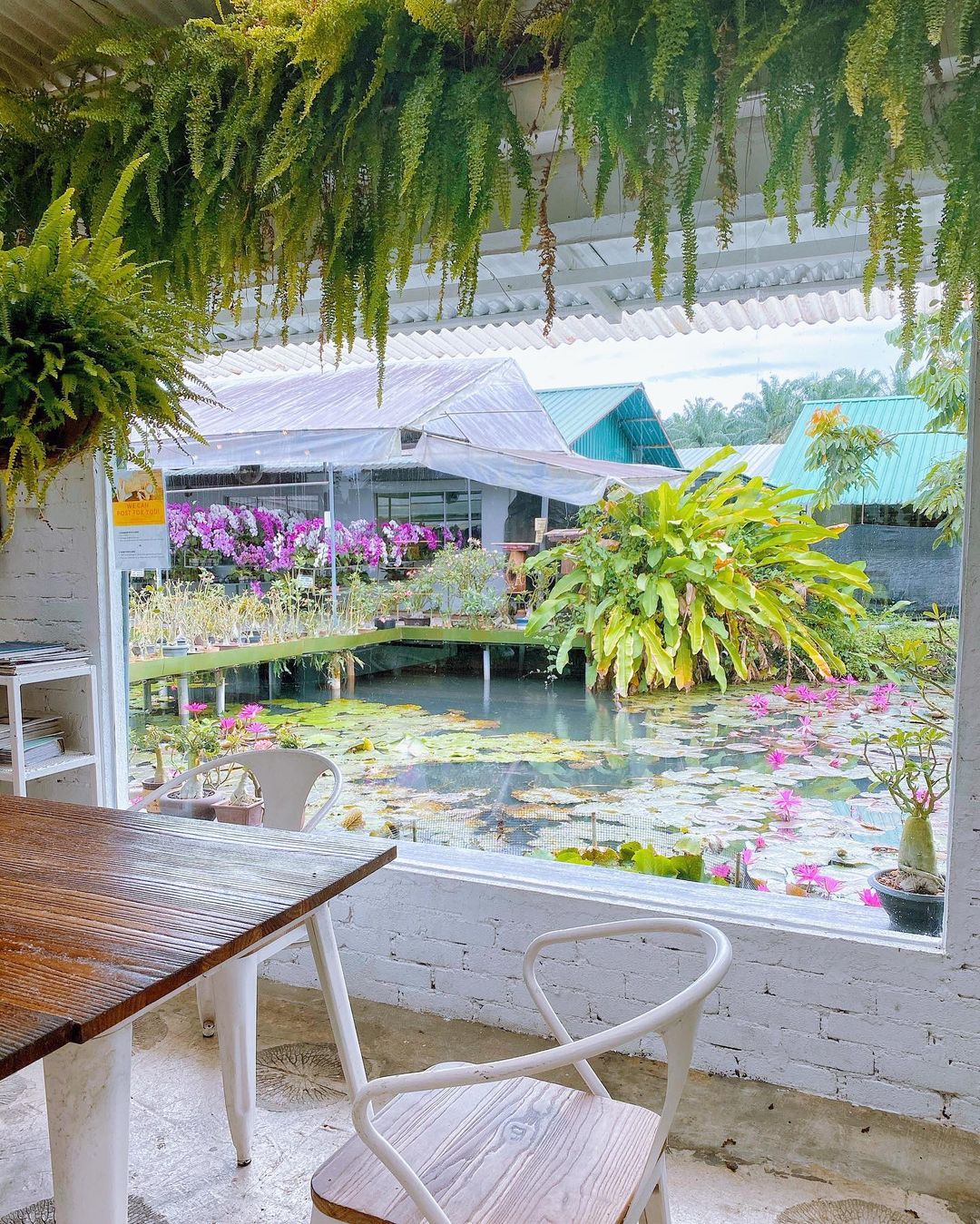 Image credit: @joeycafe
The cafe's rustic furnishings and wooden decor amps up its garden vibes too.
If you happen to spot an available seating by the small patio, you're in luck. It looks out at a beautiful waterlily pond, so patrons can sip on warm cups of coffee or tea with a view of the serene environment.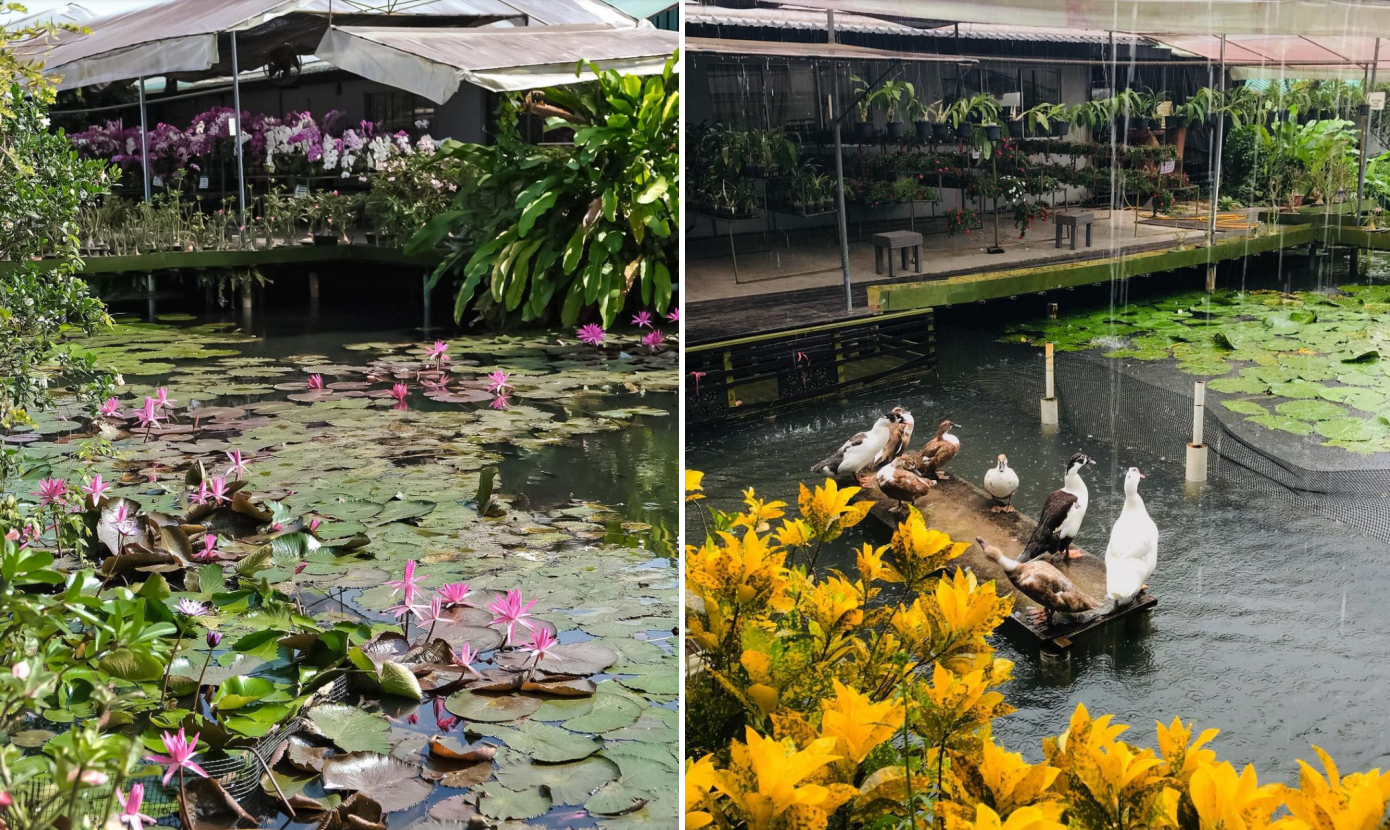 Immerse yourself in nature at this cafe, with waddling ducks and water lilies gracing a pond.
Image adapted from: @weihoe1001 & @photosweeekly
Their menu is a modest one, but the food tastes every bit as divine as the decor. They serve local favourites such as Nasi Lemak Rendang Ayam (RM12.90) and Mee Hoon Siam (RM12.90). For a more Western-style brunch, go for the juicy Sate Chicken Chop (RM18) or the Big Breakfast (RM23.90).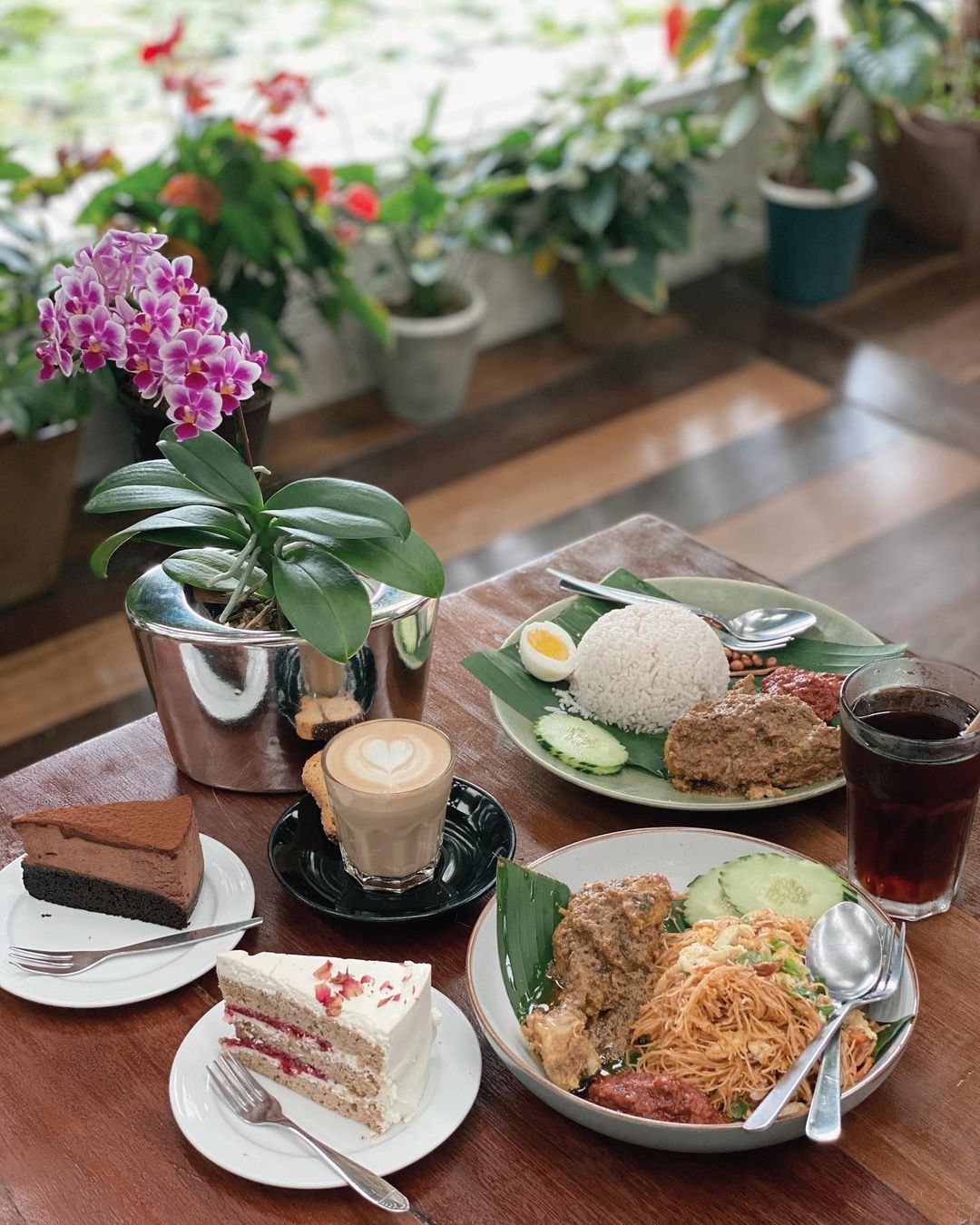 Image credit: @ranger_ngoi
The cafe also serves artisan coffees and homemade desserts. To share, we recommend their Waffles (RM16.90) that come with a hefty scoop of ice cream – patrons can choose from flavours that include strawberry, banana or kiwi. Or go for a slice of their cakes displayed, such as the layered Matcha Mousse (RM12.90).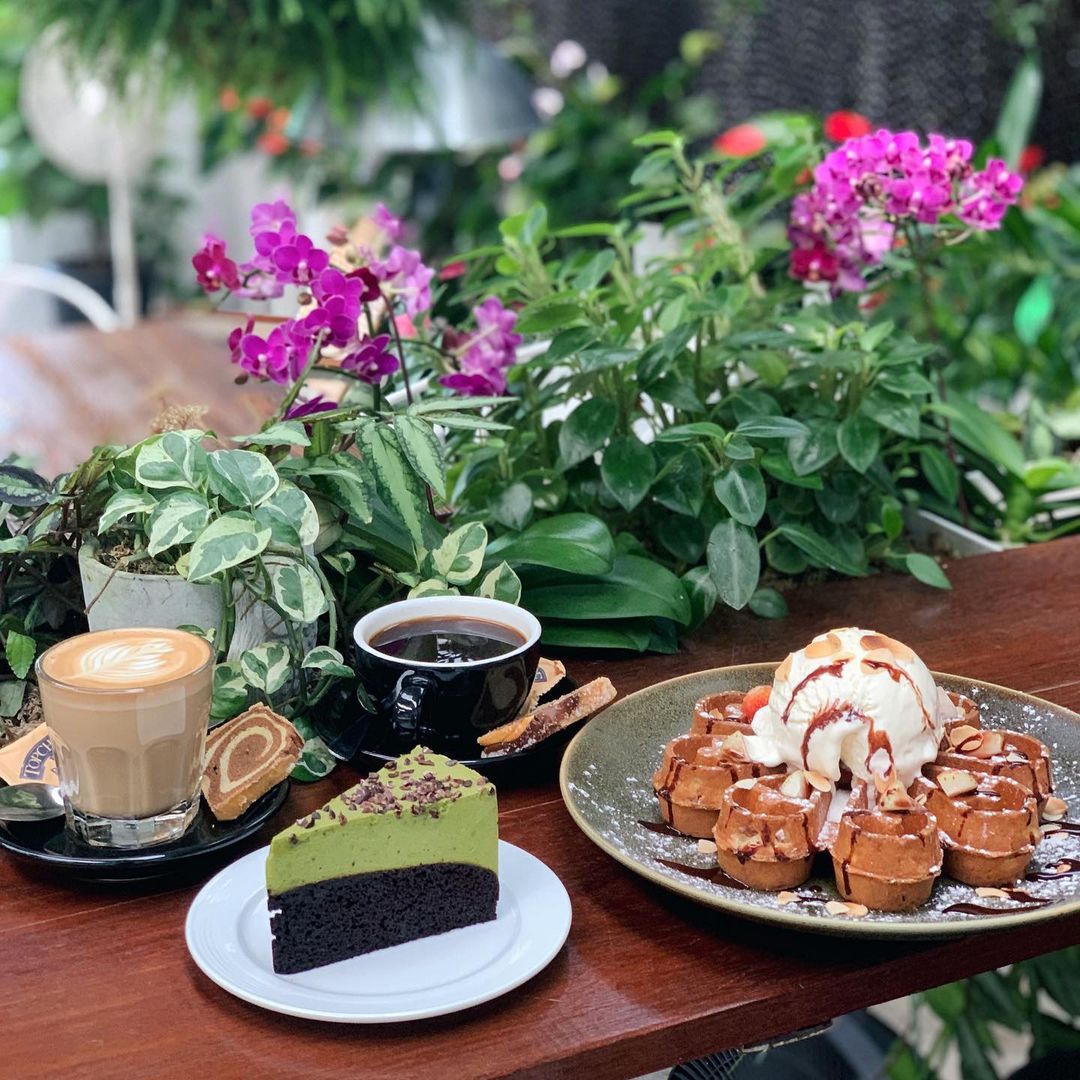 Image credit: @onsfornoms
Pair these with a cup of Hot Latte (RM10) or Iced Chocolate (RM12), both decent cuppas that'll accompany you while you leisurely take in the the tranquil environment.
---
Florescence is a cafe in an orchid farm in Ulu Yam Bharu
---
World of Phalaenopsis doesn't only teem with cafe-hoppers, but it is also home to a variety of orchids for plant parents looking to bring home a pot of orchid. With an abundance of flowers and good food, consider dropping by this cafe this weekend for a short getaway from urban life – or just to be surrounded by a profusion of greenery and fresh blooms.
Address: 1017, Jalan Batang Kali, Hulu Yam Bharu, Kampung Sungai Kamin, 44300 Batang Kali, Selangor
Opening hours: 8AM-5PM, Daily
Telephone: 03-6075 1133
World of Phalaenopsis' Facebook | Instagram
Read more interesting features of places here: 
---
Cover image adapted from: @rick_lee_perodua, @mellanie.yew and @onsfornoms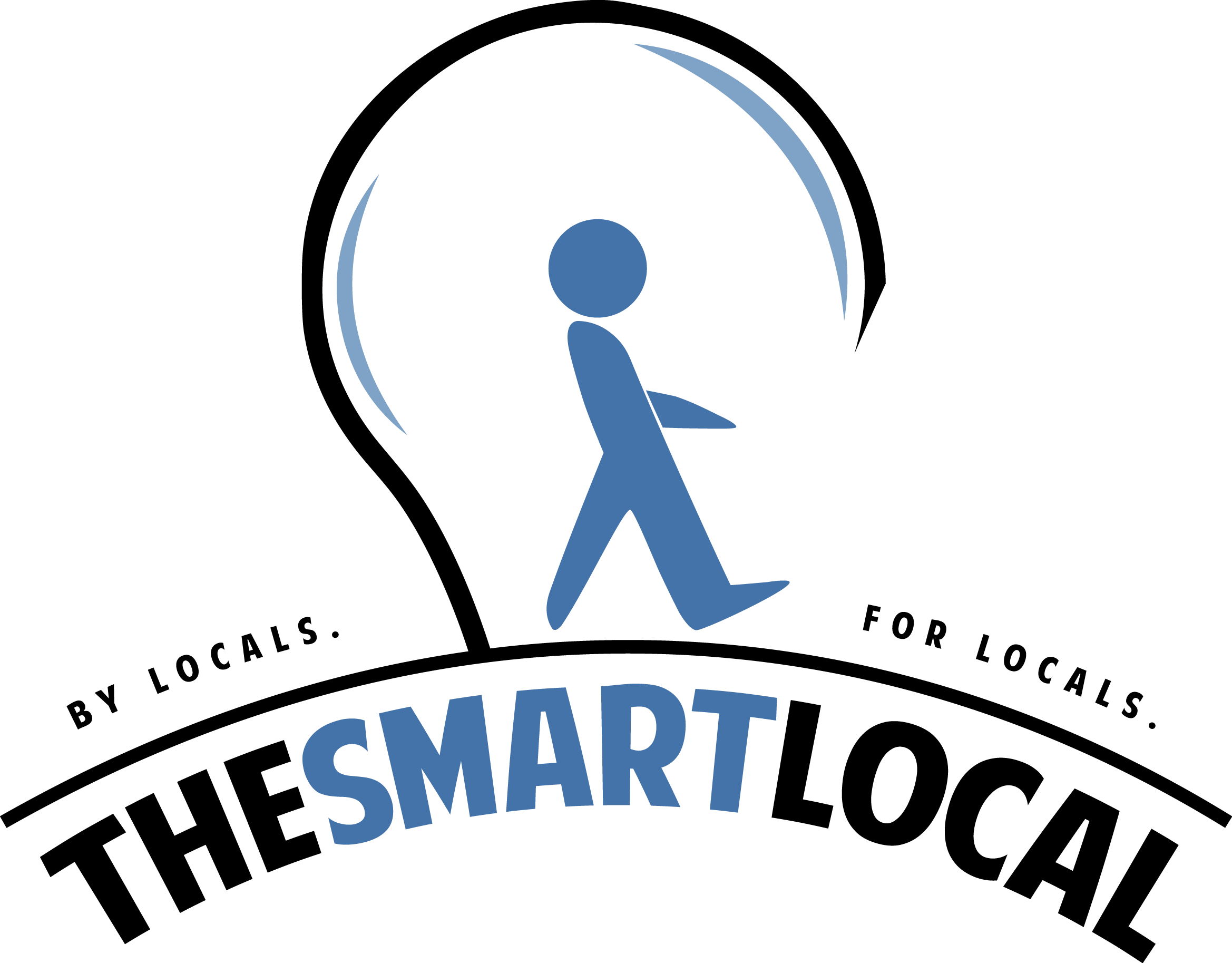 Drop us your email so you won't miss the latest news.