Things to do at Kwai Chai Hong, Kuala Lumpur
---
Everyone's to-do list during a trip to Penang includes eating legit char kway teow and taking mandatory shots of the iconic street art at George Town. 
Good news for KL-ites who don't have time to make the 4-hour drive up north:  Kwai Chai Hong has been revamped into a stunning heritage lane that's on par as the ones in Penang. You can now pop by Chinatown for your next Instagram shoot and feast on all the good food in the area. 
---
Bring your camera 'round Chinatown's heritage lane
---
Even KL-ites will find themselves going into tourist mode once they've squeezed their way through the Petaling Street crowd and into the hidden alley of Kwai Chai Hong. The biggest appeal of the place is undoubtedly the murals – each piece spares no detail in evoking realistic images of how life was like for the early Chinese settlers during the 1960s. 
---
A trip to the past with these murals
---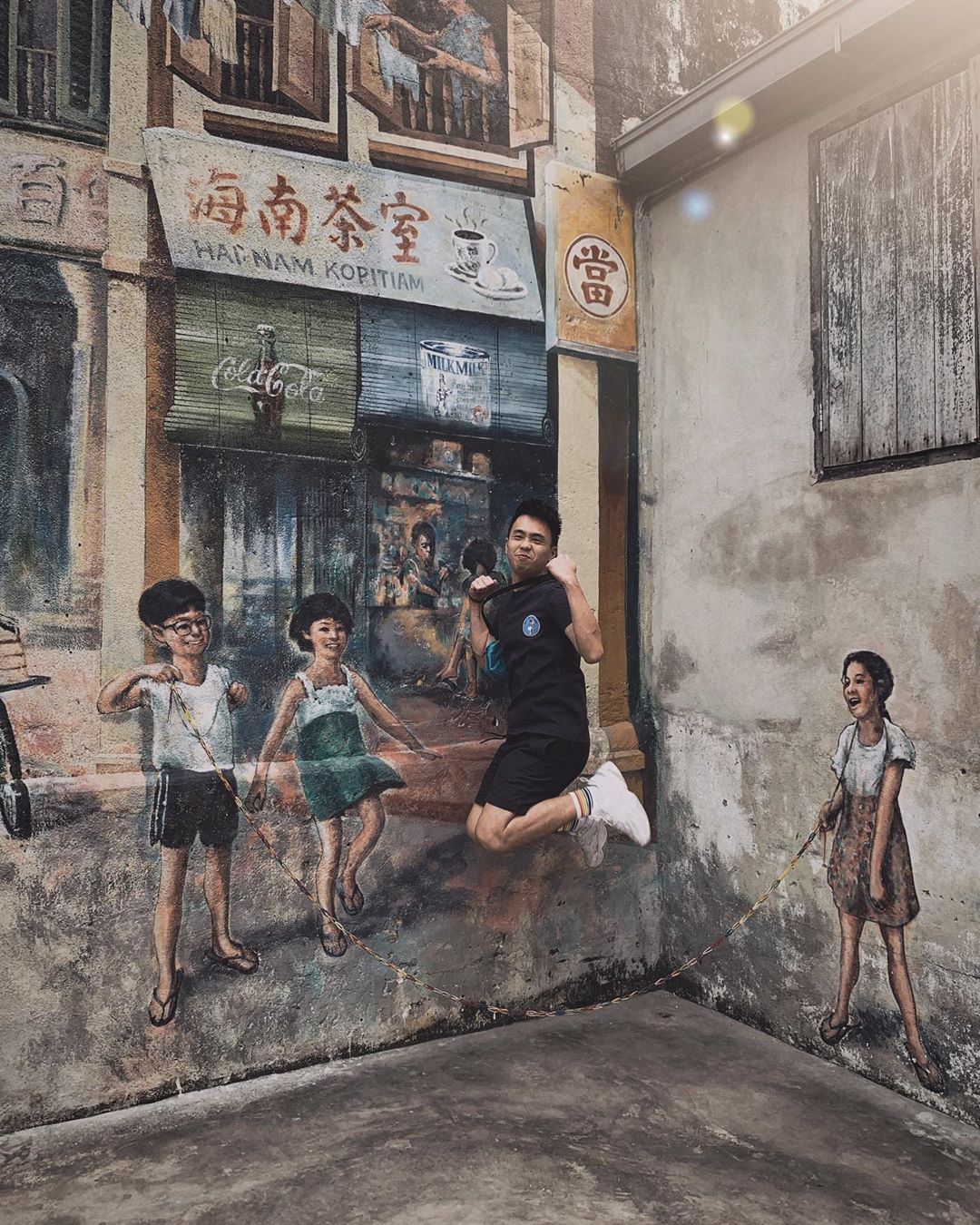 "Join" in on a game of jump rope with the neighbourhood kids
Image credit: @jonaz.c
If you have grandparents who love telling stories about when they were younger, these murals are like a picture book for those stories. It's a reimagination of their day-to-day activities back in a time when KL wasn't the bustling city we know it to be now.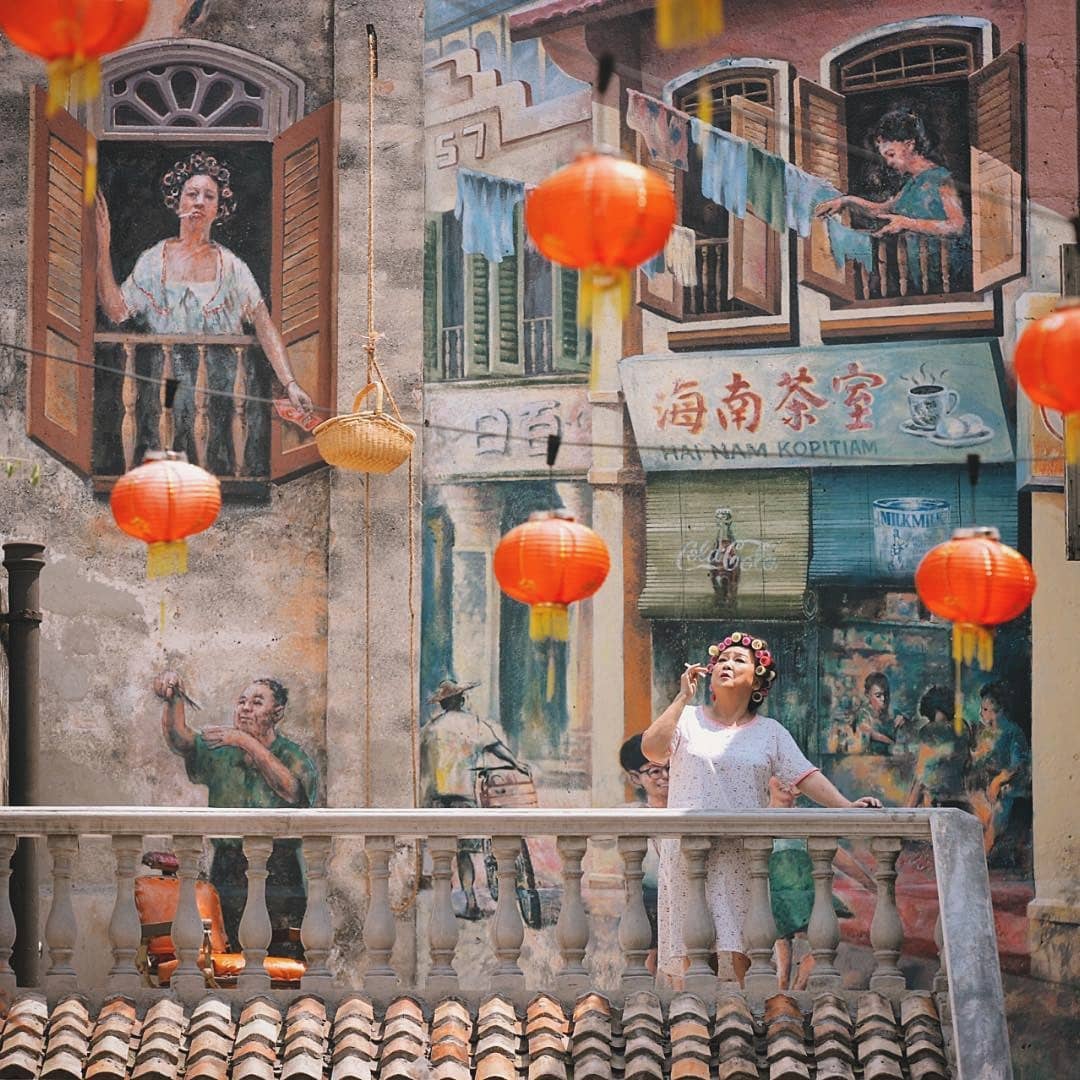 The grumpy landlady from "Kung Fu Hustle" makes an appearance at Kwai Chai Hong
Image credit: @okmalaysia
There are QR codes for every mural that will play an interactive soundtrack when scanned on your phone.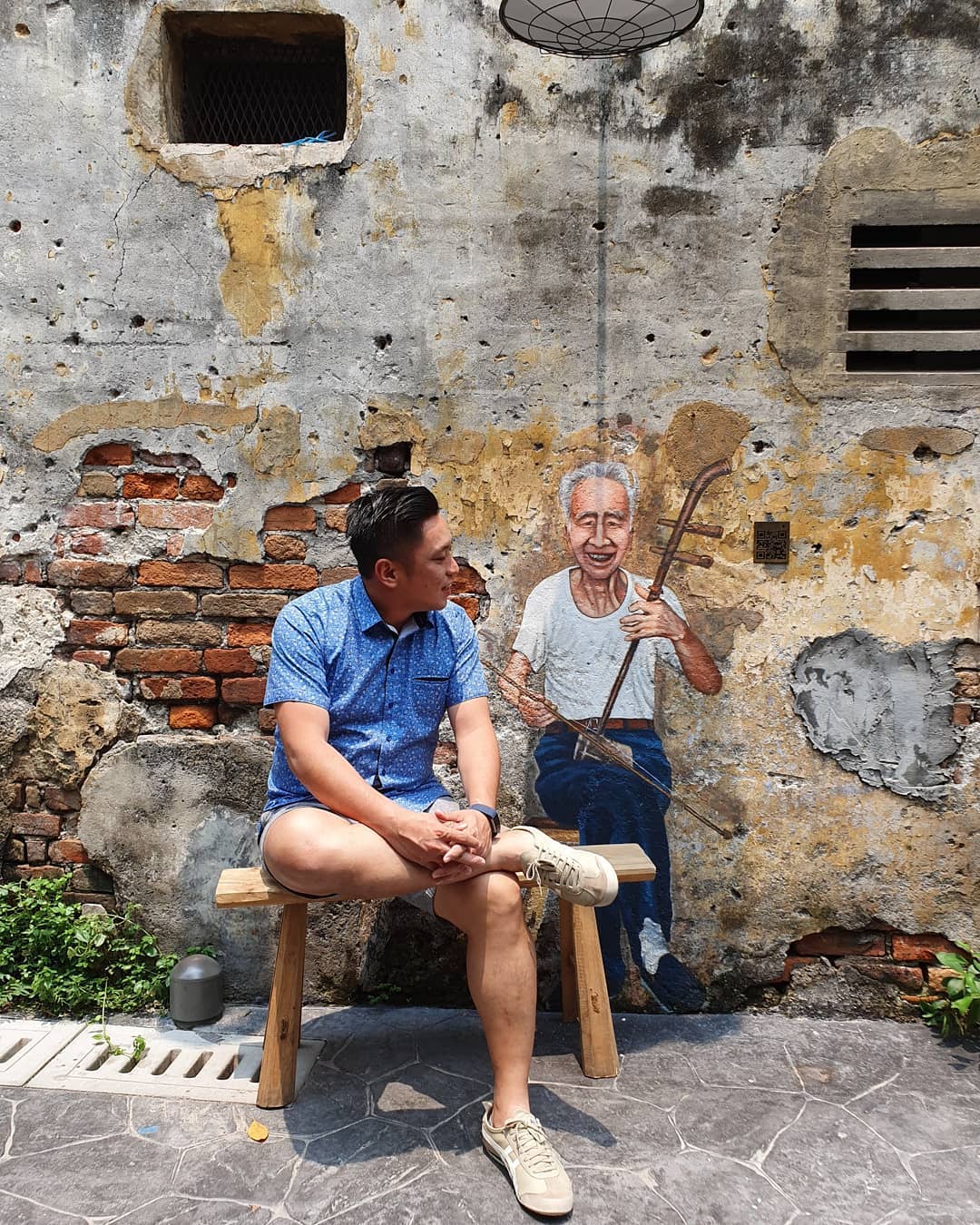 There's a bench for you sit on while teman-ing the friendly uncle playing erhu
Image credit: @ark.drew
Post any of these photos on your socials and your friends would probably think you're enjoying a vacay in Penang – they're that similar. Besides being a nod to the past, these art pieces are also celebrated within the community for being done by our very own local artists.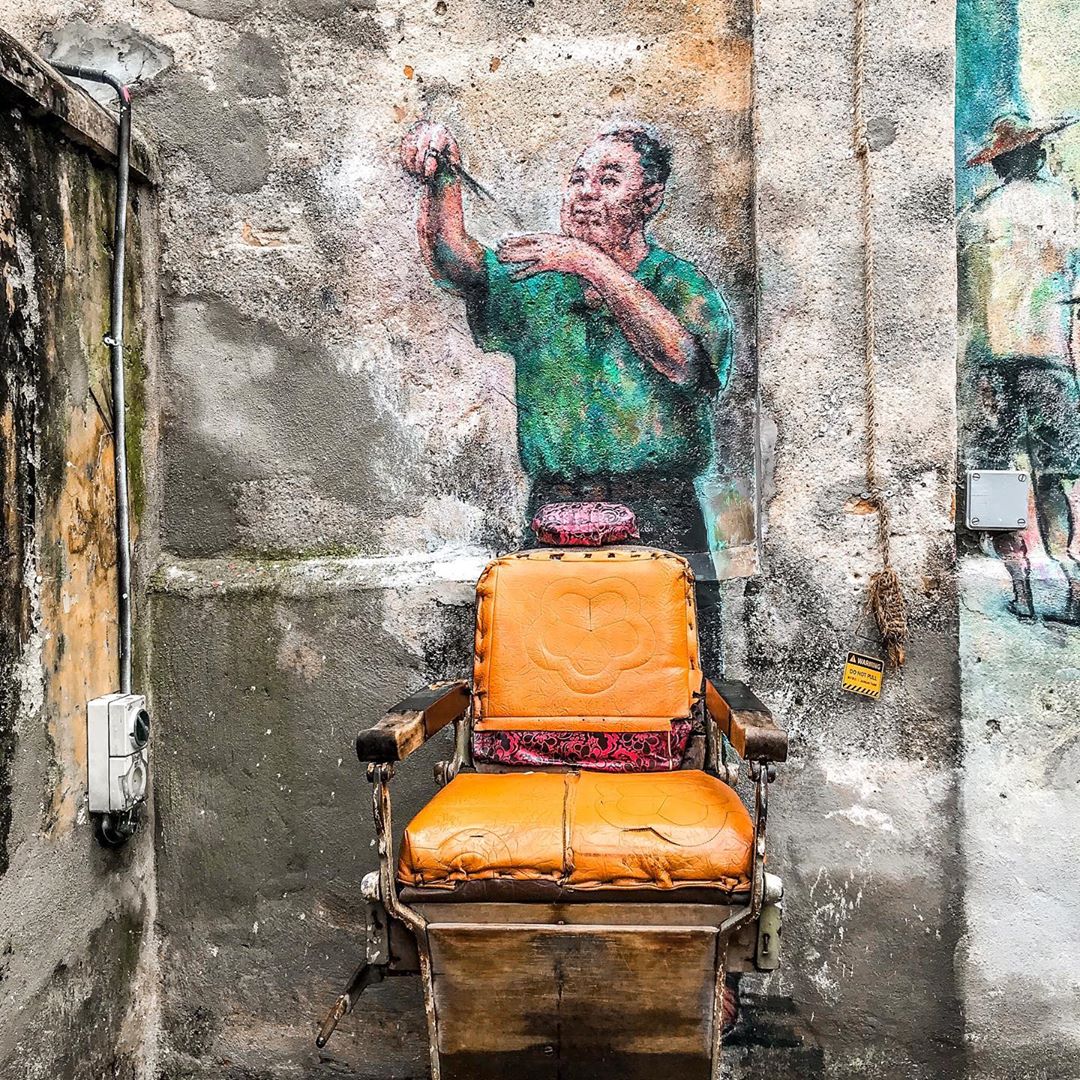 During our parents' era, they'd get their haircut out in the open air
Image credit: @annathegreatttt
---
Aesthetic corners for more photos
---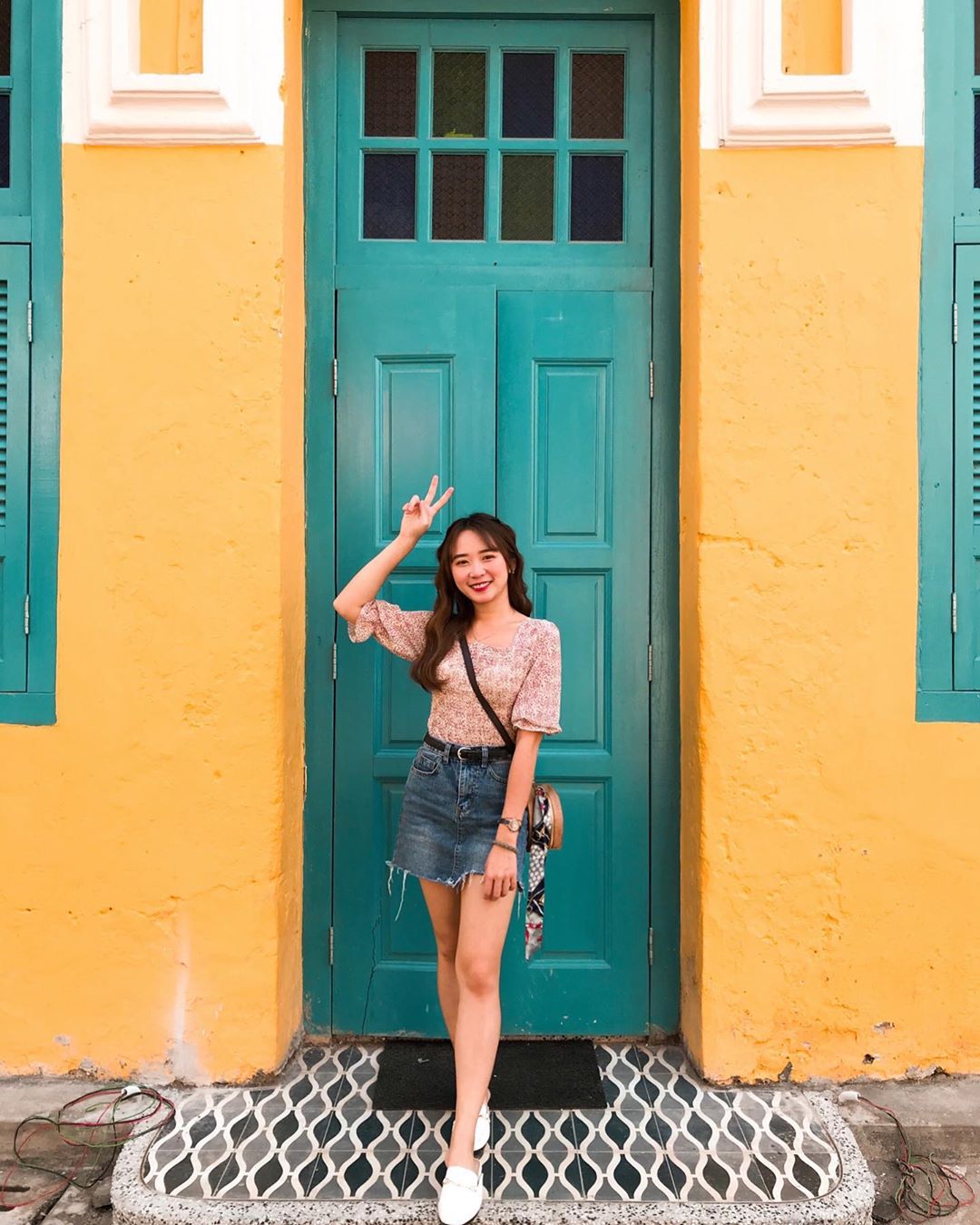 Old shop lots have been given a fresh coat of paint to look like the colourful heritage houses of Penang
Image credit: @vivianekok,
An Instagrammer's game plan is to take as many photos as they can after stumbling upon an IG-worthy spot, and it's the same at Kwai Chai Hong. While you're here, don't stop at just the murals or you'll miss out on loads more of pretty corners to take photos at.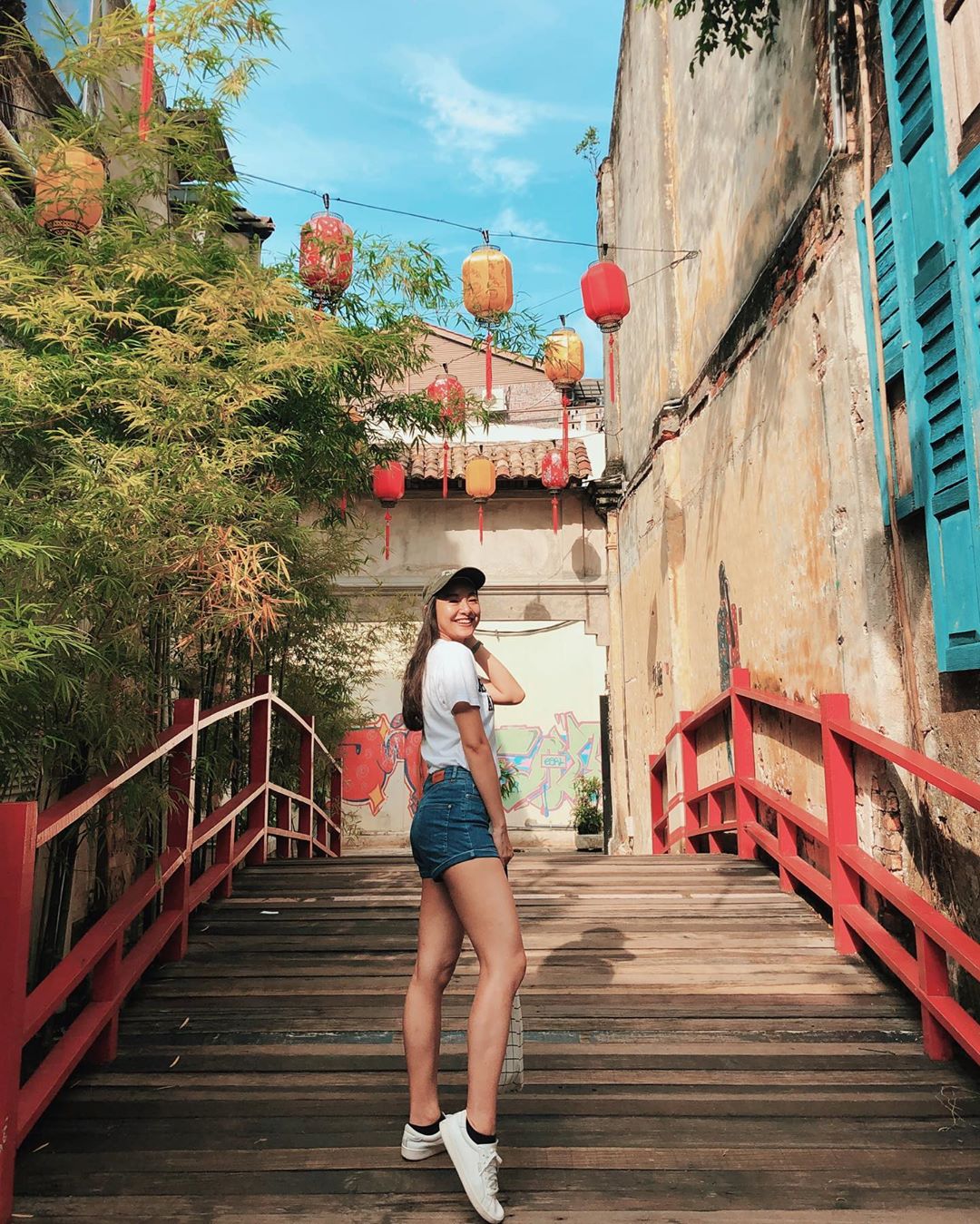 The red bridge leads you into Kwai Chai Hong and makes for a pretty backdrop, especially with the lanterns hanging above
Image credit: @avchiang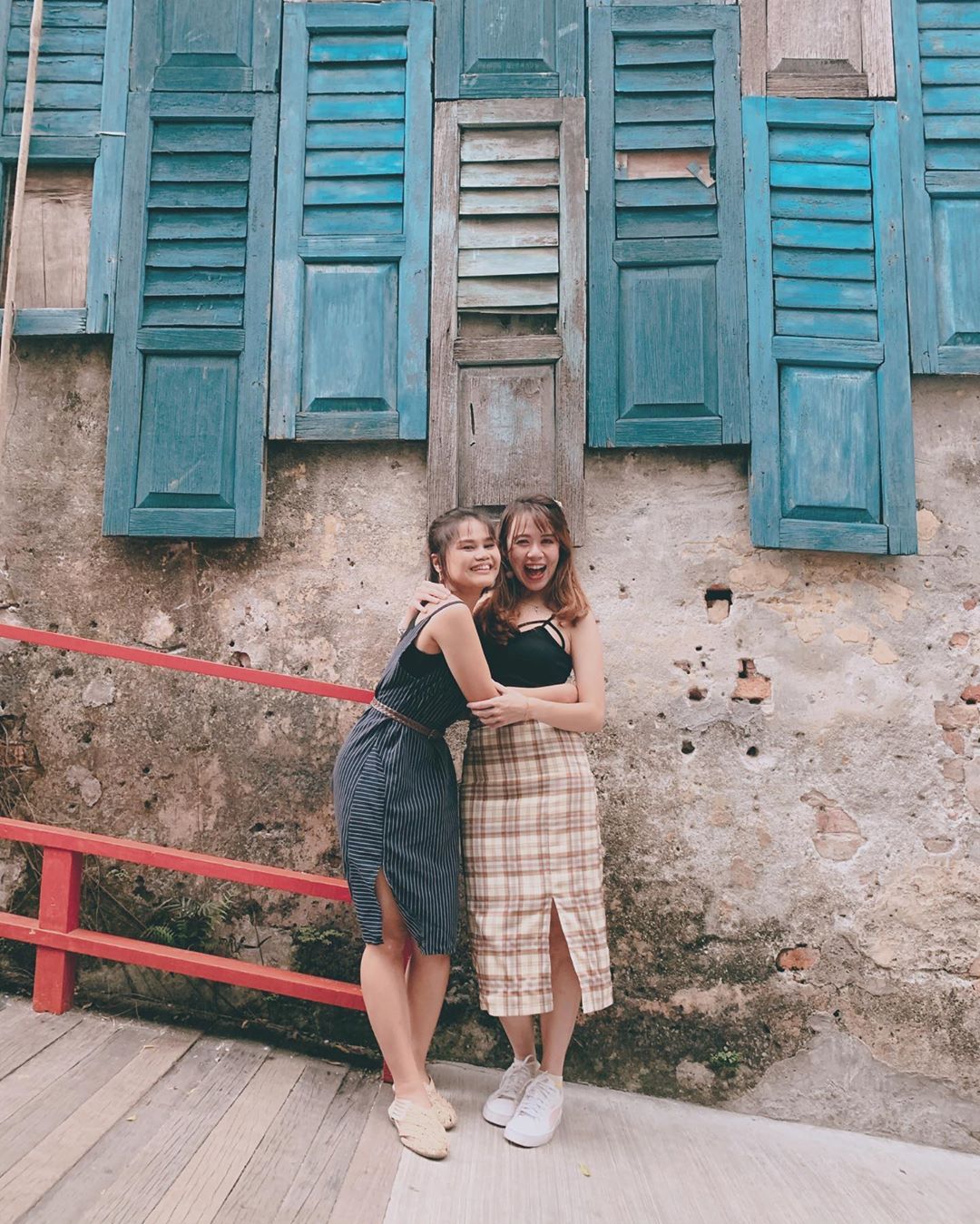 Old papan windows make up this art installation by the bridge
Image credit: @winni3y3w
---
Gorge on childhood treats
---
You'll probably be hungry after your nostalgic walk down memory lane, but instead of zooming off to search for a meal, just walk over to any of these places for some childhood snacks. 
---
Pandan Republic
---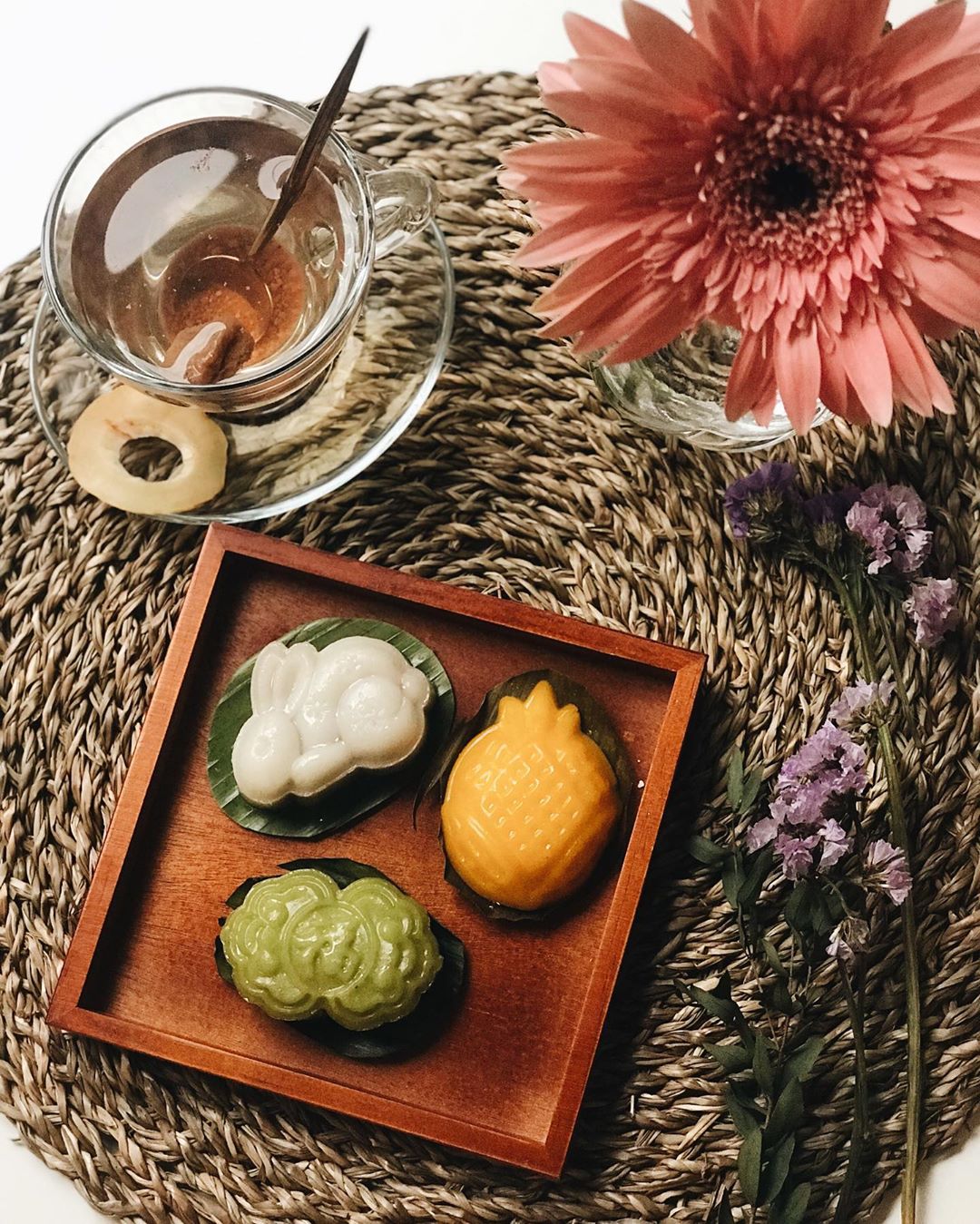 An assortment of traditional kuih, including the signature Peanut Bunny
Image credit: @pandanrepublic
Pandan Republic has a variety of handmade Peranakan desserts for you to try, like the little morsels of traditional kuih served on pieces of banana leaves. Aside from Peanut Bunny, their Green Bean Pineapple is a popular order for those hoping to receive more luck – pineapple is a wordplay on "ong lai", which directly translates to good luck come. 
Traditional kuih aside, their Pandan Softserve served in a flower-shaped cone is a cool and yummy respite against our hot weather. 
Address: No.6, Lorong Panggung, City Centre, 50000 Kuala Lumpur, Wilayah Persekutuan Kuala Lumpur
Opening hours: Mon-Tue 11AM-6.30PM | Wed-Thu 11AM-6.30PM | Sat-Sun 10AM-6.30PM (Closed on Wednesdays)
Telephone: 010-221 7296
Website
---
Bun Choon
---

Image credit: Amila Tharanga
When some of us see shops that have been in operation for decades, we're immediately convinced that they're legit. But at Bun Choon, the "since 1983" line in their signboard is not just a marketing tactic. The Egg Tarts (RM1.90/pc) have managed to win hearts for their creamy egg custard and flaky biscuit crust that doesn't crumble apart after the first bite. 
Address: 80, Jalan Sultan, City Centre, 50000 Kuala Lumpur
Opening hours: Mon-Fri 8AM-5PM | Sat 9AM-5PM (Closed on Sundays)
Telephone: 016-228 7625
---
Old China Cafe
---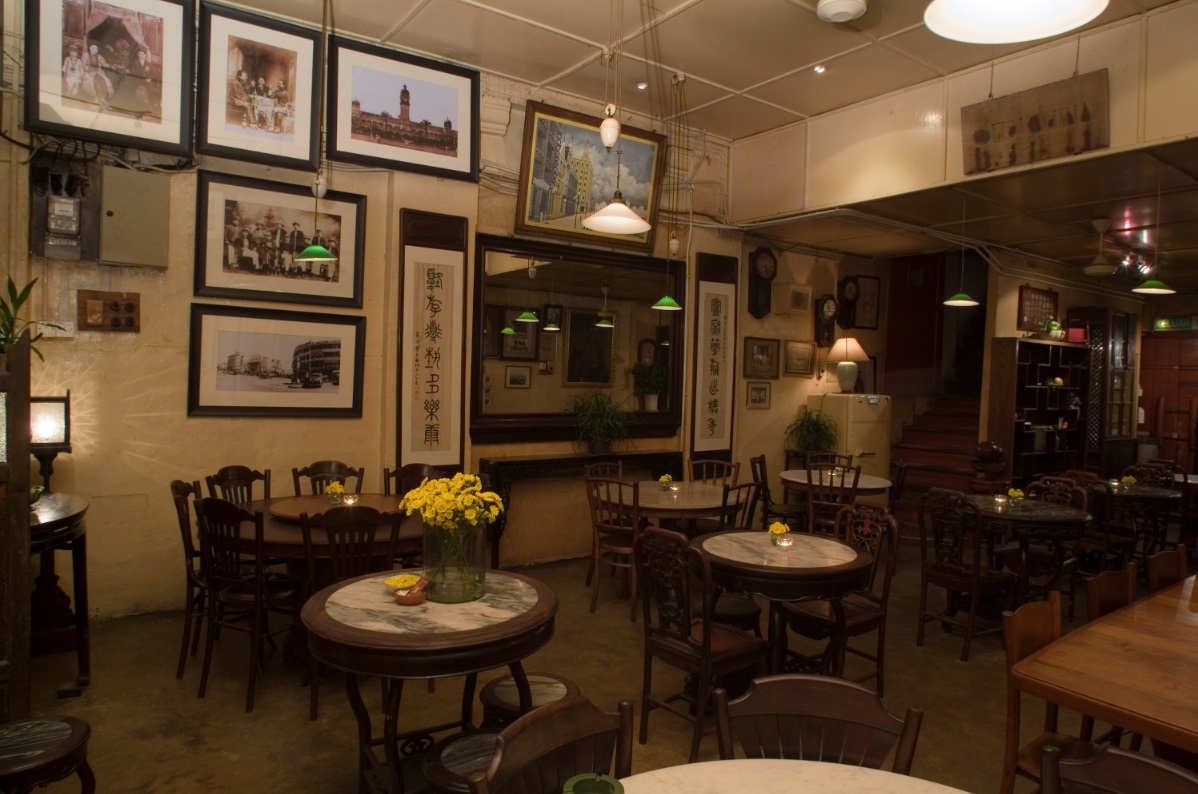 Fun fact: There are 2 large mirrors in the cafe that are facing each other as the Chinese believe that this brings unlimited luck
Image credit: Old China
If you're looking for a place to sit down and have a meal with the fam, head to Old China Cafe where they've left the architectural details of the place as they originally were. They serve hearty baba nyonya food like Kari Kapitan Chicken (RM15.90), a thicker rendang-like curry, and Cincalok Omelette (RM9.80), made from fermented small shrimps for a kick of umami.
Address: 11, Jalan Balai Polis, City Centre, 50000 Kuala Lumpur
Opening hours: Daily, 11AM-10PM
Telephone: 03-2072 5915
Website
---
Concubine
---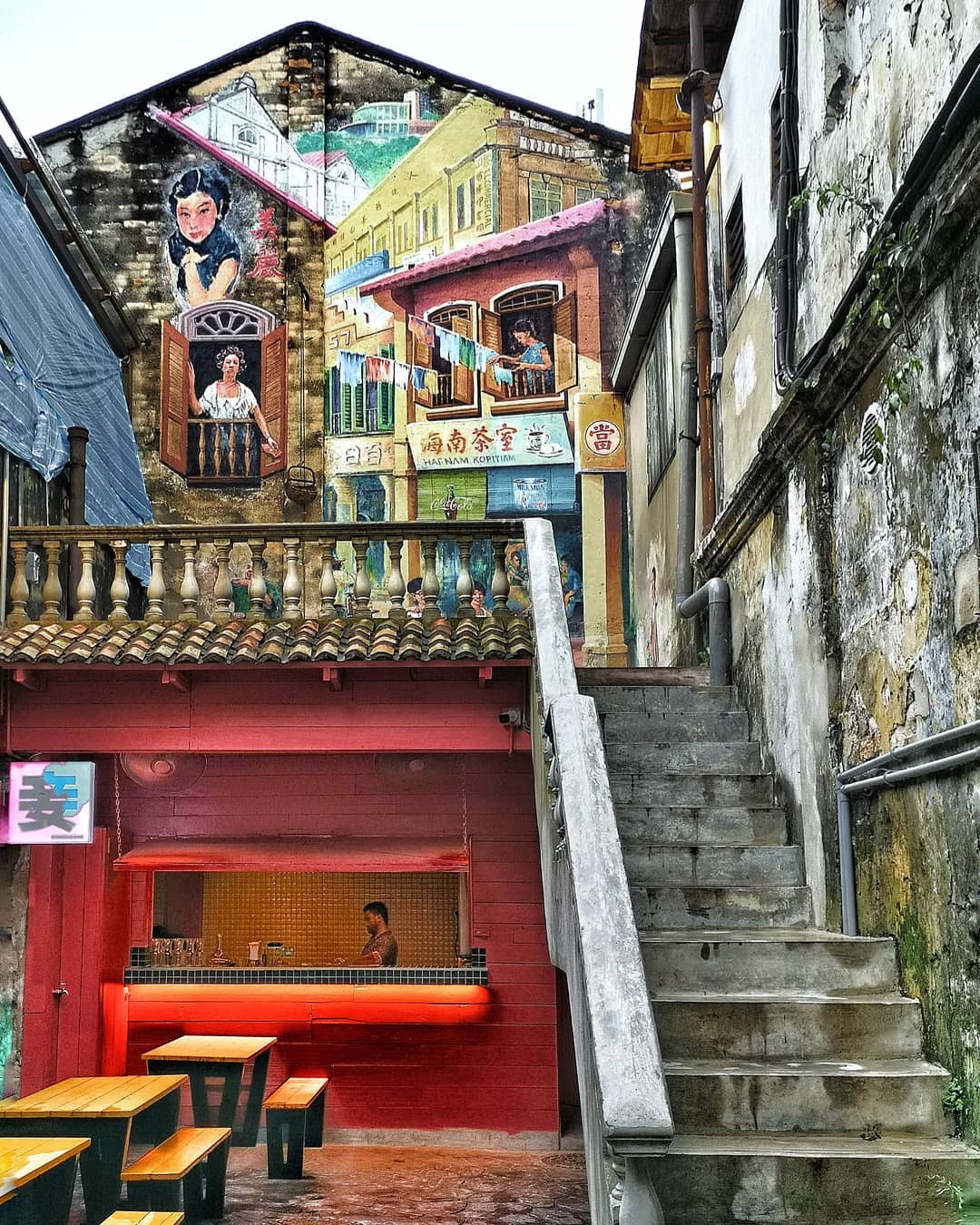 Head back to the "Kung Fu Hustle" landlord mural in the evening for a couple cocktails
Image credit: @just.feel.like.it
In a place where it's all about tradition, you wouldn't think that there'd be a full-fledged bar in the middle of the premises. Concubine invites patrons over to its open air bar for a nightcap before heading home. They are well-stocked to cater to any kind of drinker out there – beer, wine, cocktails, spirit, and even a range of non-alcoholic drinks.
Address: Lot 2, Jalan Panggong, City Centre, 50000 Kuala Lumpur
Opening hours: Tue-Thu 5PM-1AM | Fri-Sat 5PM-2AM | Sun 5PM-1AM (Closed on Mondays)
Telephone: 019-330 2633
Website
---
Guide to Kwai Chai Hong
---
Even Penang-ites will have to agree that this spot in Chinatown gives off serious George Town vibes, so consider it Penang lang-approved. From the nostalgic murals to the old school eats in the area, the familiar kampung environment has made Kwai Chai Hong a popular weekend destination for locals and tourists alike. 
To get there, just set your Waze to Lorong Panggung, and you'll see Kwai Chai Hong from across the street. 
If you're looking to uncover more gems in the city, check out these articles:
---
Cover image adapted from: @vivianekok, @pandanrepublic, @life.vincent, and @okmalaysia
Get more stories like this!
Drop us your email so you won't miss the latest news.