Cleverly disguised RM50 note turns heads 
---
Advertisements for loan services come in many forms. Some of the most recognisable ones among Malaysians are posters and stickers put up on street signs, lamp posts and more in our locales that aren't hard to spot.
Most of the time, we ignore these ads and hope that local authorities can clear them up as they cause damage to public and private property. One loan service ad, however, has been turning heads in real life and online for its otherwise clever marketing strategy – the ad is disguised as a folded RM50 banknote that looks just like the real deal when spotted on the streets.
---
Viral loan service ad spotted in Sarawak
---
On 17th June 2021, netizen 伟杰 in Kuching, Sarawak, took to Facebook to share how he was fooled by the cleverly designed ad.
In a short 10 second video, he can be seen stumbling across what looks to be a folded RM50 banknote on the ground.
As there is little shame in wanting to pick up spare change that's on the ground – much less a banknote of such high value – he was more than elated at his "luck". However, upon picking up the banknote and flipping it around, he realised that the "banknote" was just an ad for a loan service.
A phone number to get a "fast loan" and other graphics – as well as a list of services the loan service allegedly provides – are printed on the back of the halved "banknote".
After the man realised that he was tricked, he uttered an expletive and tossed the flyer to the ground in frustration.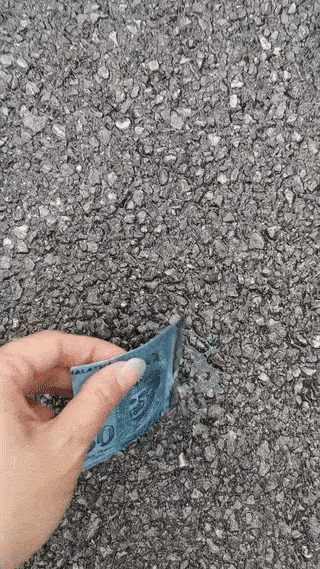 Video credit: 伟杰
With the video catching attention online, with over 17,000 shares and 3,800 reactions garnered on his post at the time of writing, many netizens came out to share how they were similarly tricked by the same loan service ad in Kuching too.
Netizen Laila Haris, for one, commented, "Tricked me" while sharing a photo of the same ad.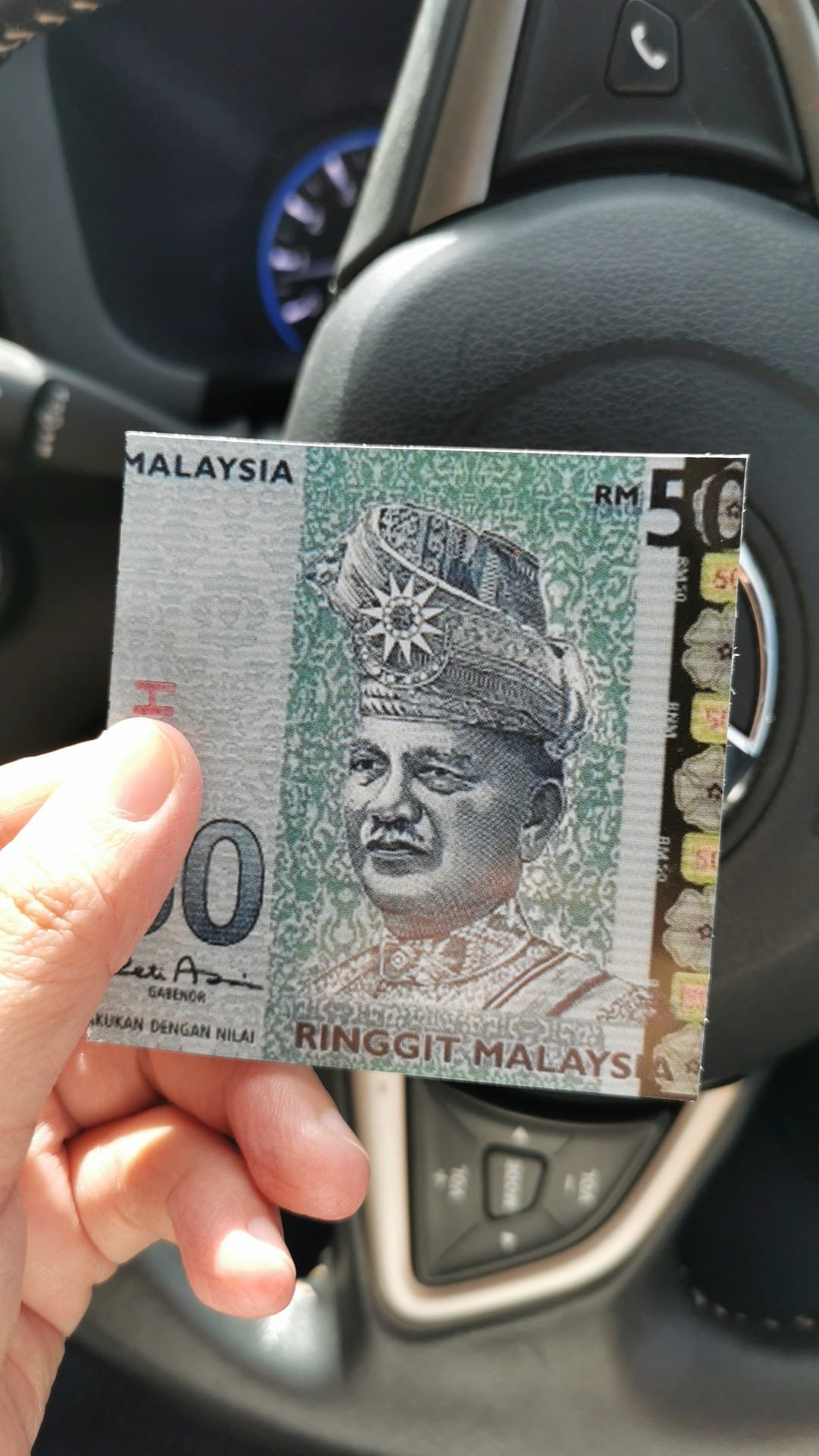 Image credit: Facebook 
Another Facebook user, Kien Liew, also spotted the ad stuck to the window of a car there.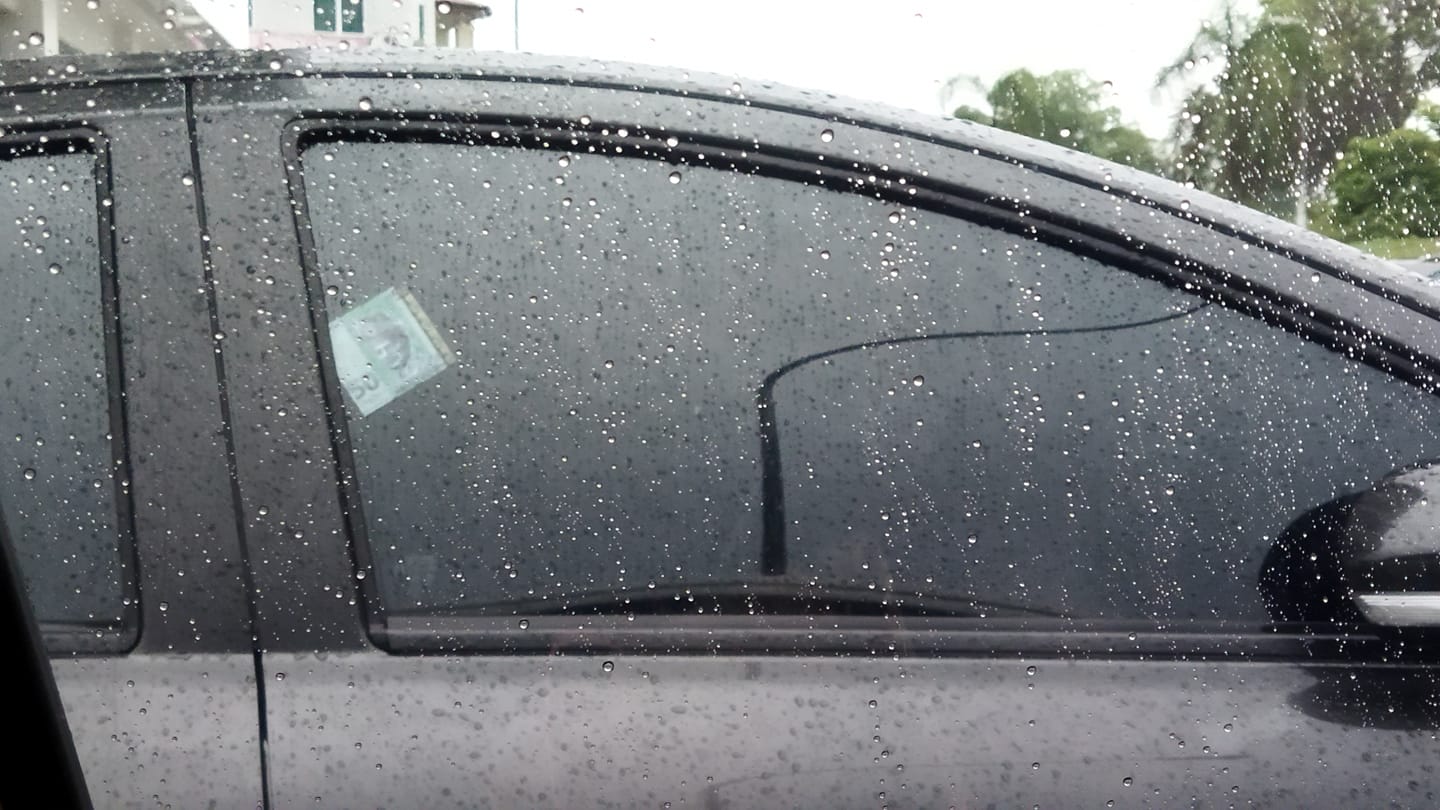 Image credit: Facebook 
The flyer ads, however, don't seem to be a new gimmick in Kuching. Netizen Evan Seng shared a photo of the ad, with the same printed graphics and phone number, similarly left on a car window back in January 2021.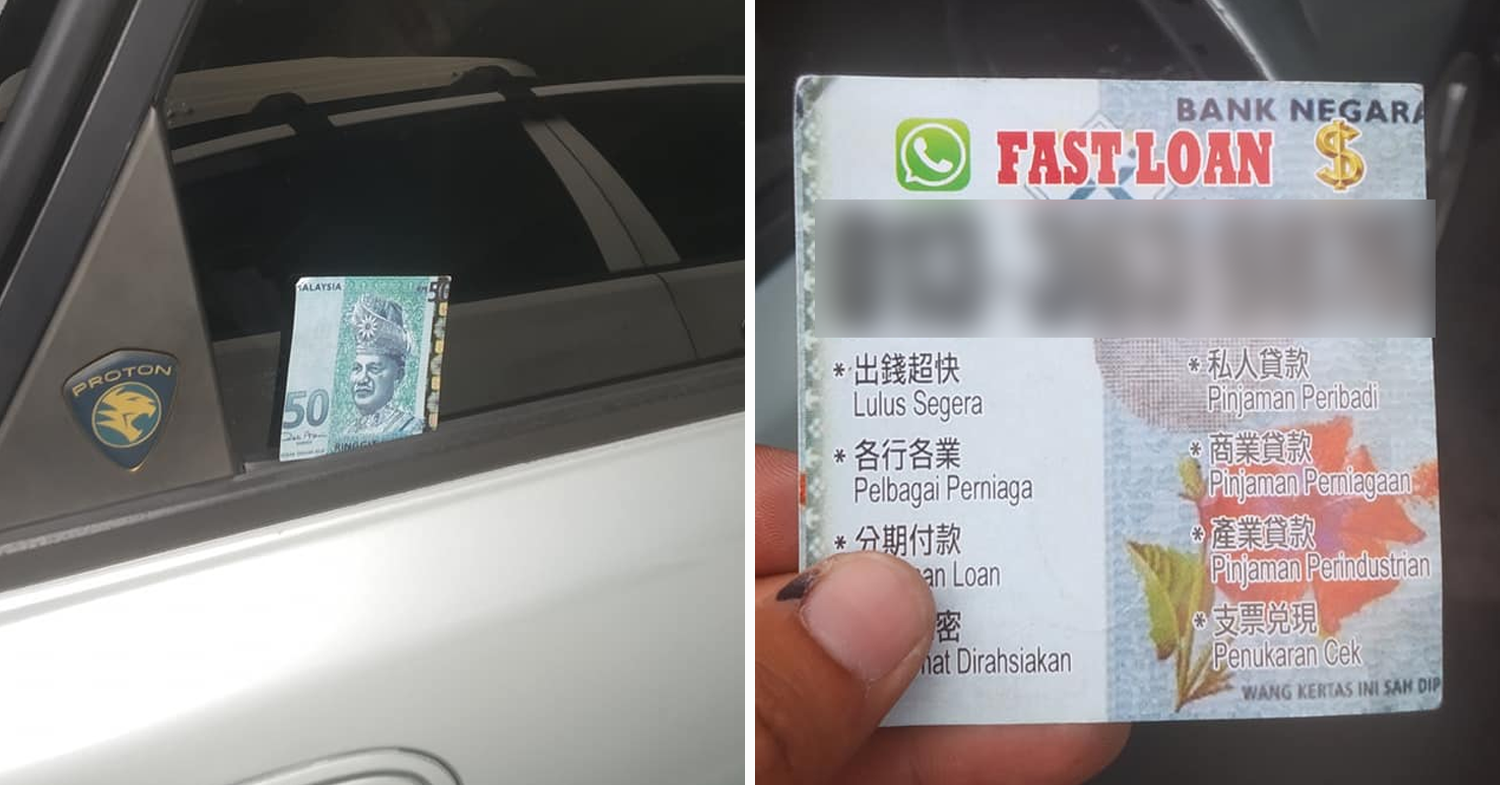 Image credit: Facebook
---
Netizens crack up over clever marketing ploy
---
The loan service ad amused many netizens who praised the ingenuity of the ad.
Netizen Melvin Gary, for one, commented, "Hahaha, creative sia, this kind of advertising."


Image adapted from: Facebook 
Other netizens also joked that the ad was the source of their "trust issues", including Facebook user Nicholas Eng.


Image adapted from: Facebook 
---
Loan service's ad disguised as RM50 note tricks Malaysians
---
In all seriousness, loan service ads are not only illegal, they can be an eyesore too. Not to mention, people who pick them up may become victims of scams. Nonetheless, we're glad that in this particular case, this ad brought major laughs to Malaysians everywhere, which is always welcomed while we're weathering out the pandemic. 
Read more here:
---
Get more stories like this!
Drop us your email so you won't miss the latest news.