Malaysian bakery shuts down racism
---
In modern Malaysia, people who hold onto stereotypical views of race, religion or gender often get challenged by others. This is especially so on social media, as things can go viral in an instant and those who engage openly in racism often get called out by netizens on the spot.
In one such recent case, a Malaysian bakery revealed a WhatsApp chat with a customer who said that they have a racial preference when it comes to making purchases. The bakery staff manning the line then shut down the racist customer and said that there is no room for racial discrimination in their company.
---
Customer said they prefer to not buy anything from Indians
---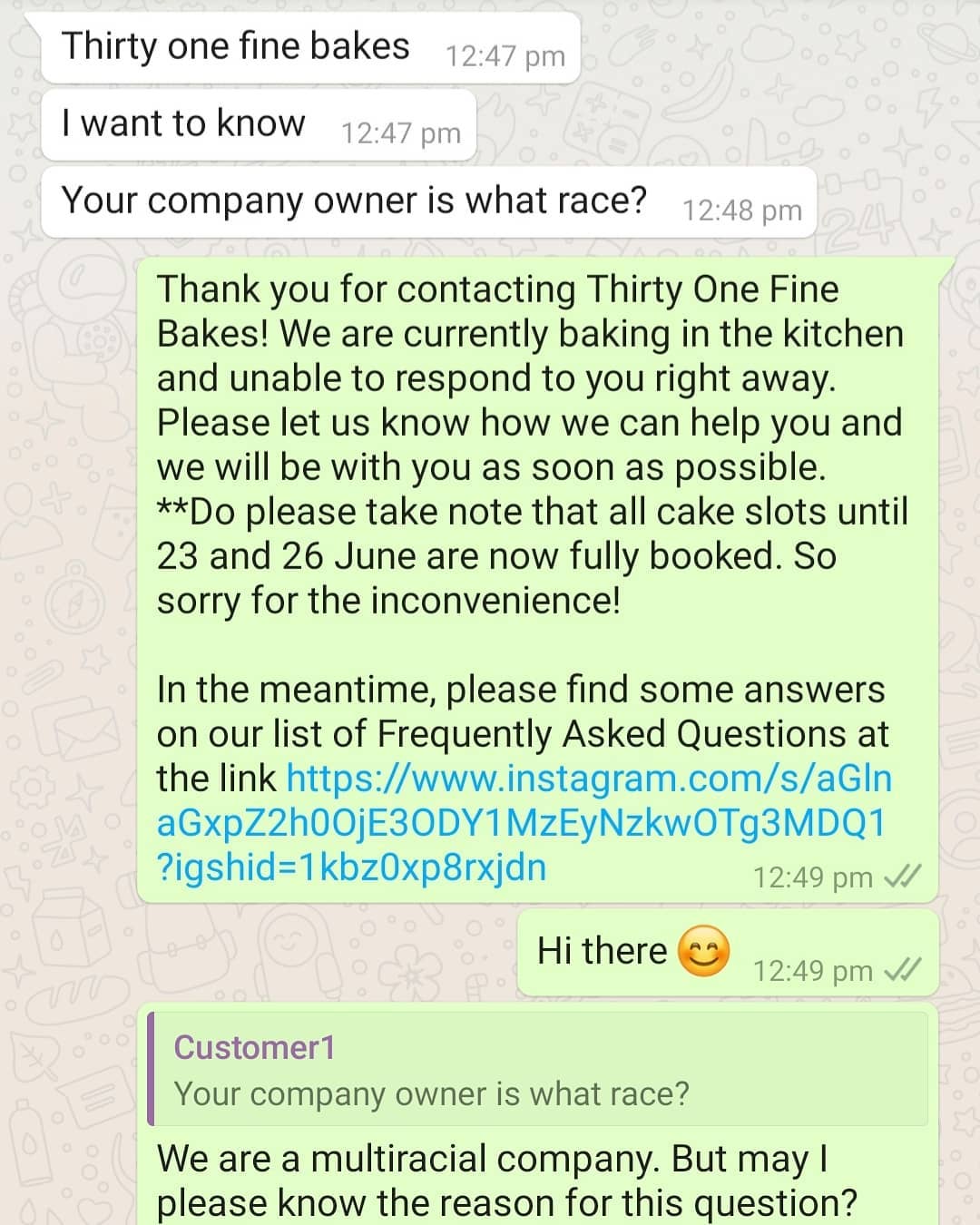 Image credit: Thirty One Fine Bakes
On 18th June 2021, Petaling Jaya-based Thirty One Fine Bakes uploaded screenshots of a WhatsApp conversation with a customer who asked them for the ethnicity of their owner. The staff manning the line first gives a templated reply, before saying hi to the customer and responding that they are a multiracial company. They also asked the customer if he had a reason for this peculiar question.
The customer, whose identity is unclear, then replied that they "don't like to buy anything from Indian[s]. That's why I want to know if [there are] any Indian[s] in your company".
---
Bakery shuts down racism on the spot
---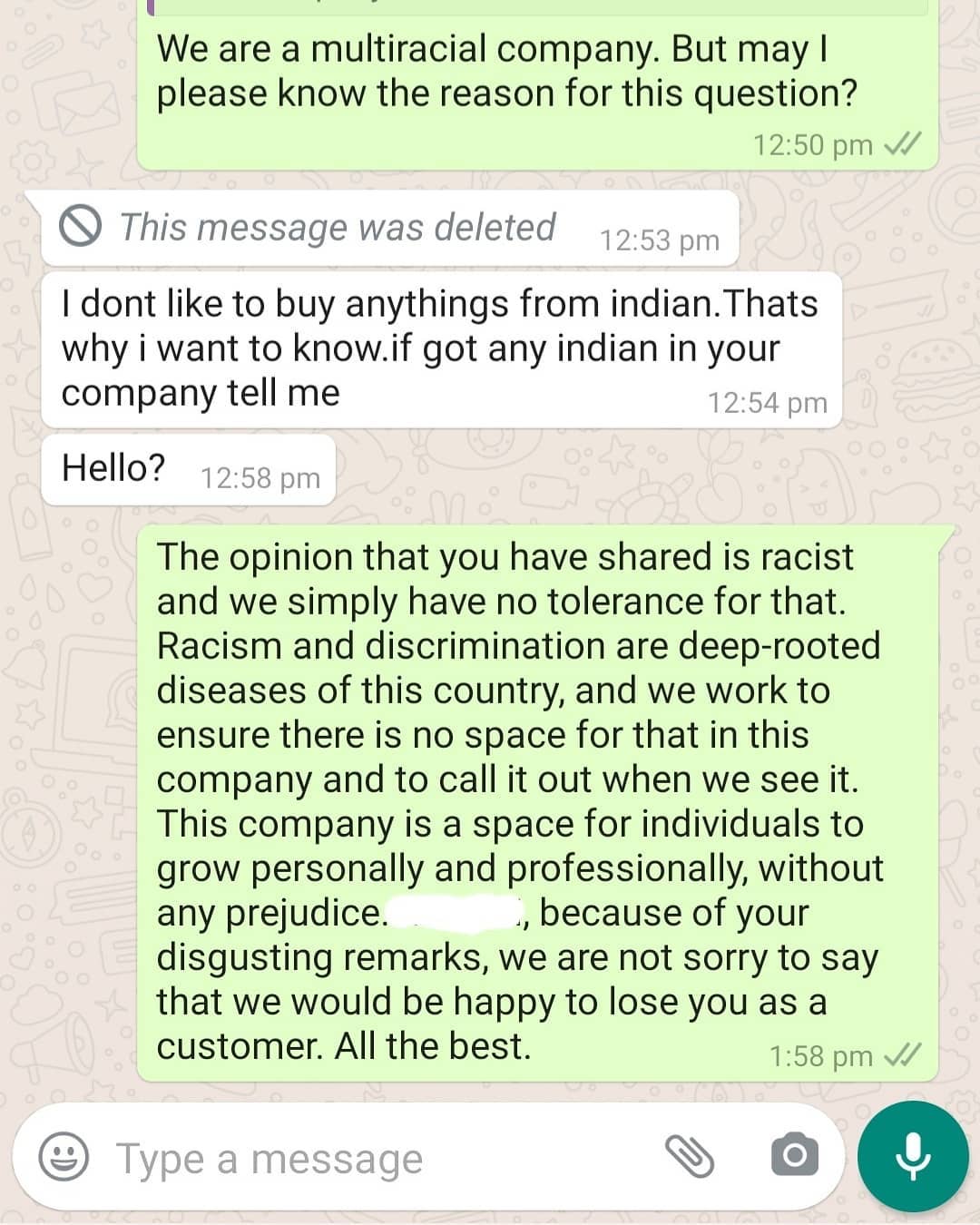 Image credit: Thirty One Fine Bakes
After an hour, Thirty One Fine Bakes responded to the customer saying that they have zero tolerance for racism and they work to make sure that every individual "grows personally and professionally without any prejudice" in their company.
"Because of your disgusting remarks, we are not sorry to say that we would be happy to lose you as a customer. All the best," they responded to the customer directly.
Thirty One Fine Bakes said in their Facebook post that they wanted to call out this racist behaviour. "We have received messages like this before, but now realise that they should not be kept hidden in the shadows," said the caption accompanying the screenshots.
The viral post which has over 30,000 likes on Instagram gathered a lot of attention from Malaysians. Many of them thanked the bakery for their brave response to the customer and for choosing to stand up against racism.
---
Bakery shuts down customer with racial preference
---
It is indeed heartwarming to see Malaysians standing up against racism. The commendable acts of this bakery should be the gold standard practised by all of us in daily life when it comes to dealing with racial discrimination because no one should be judged by the colour of their skin. And Malaysia would be a better place for everyone if we eliminate discrimination in any form – racial, gender and more – from every corner of our beloved nation.
Read more here:
---
Cover image adapted from: Thirty One Fine Bakes and Thirty One Fine Bakes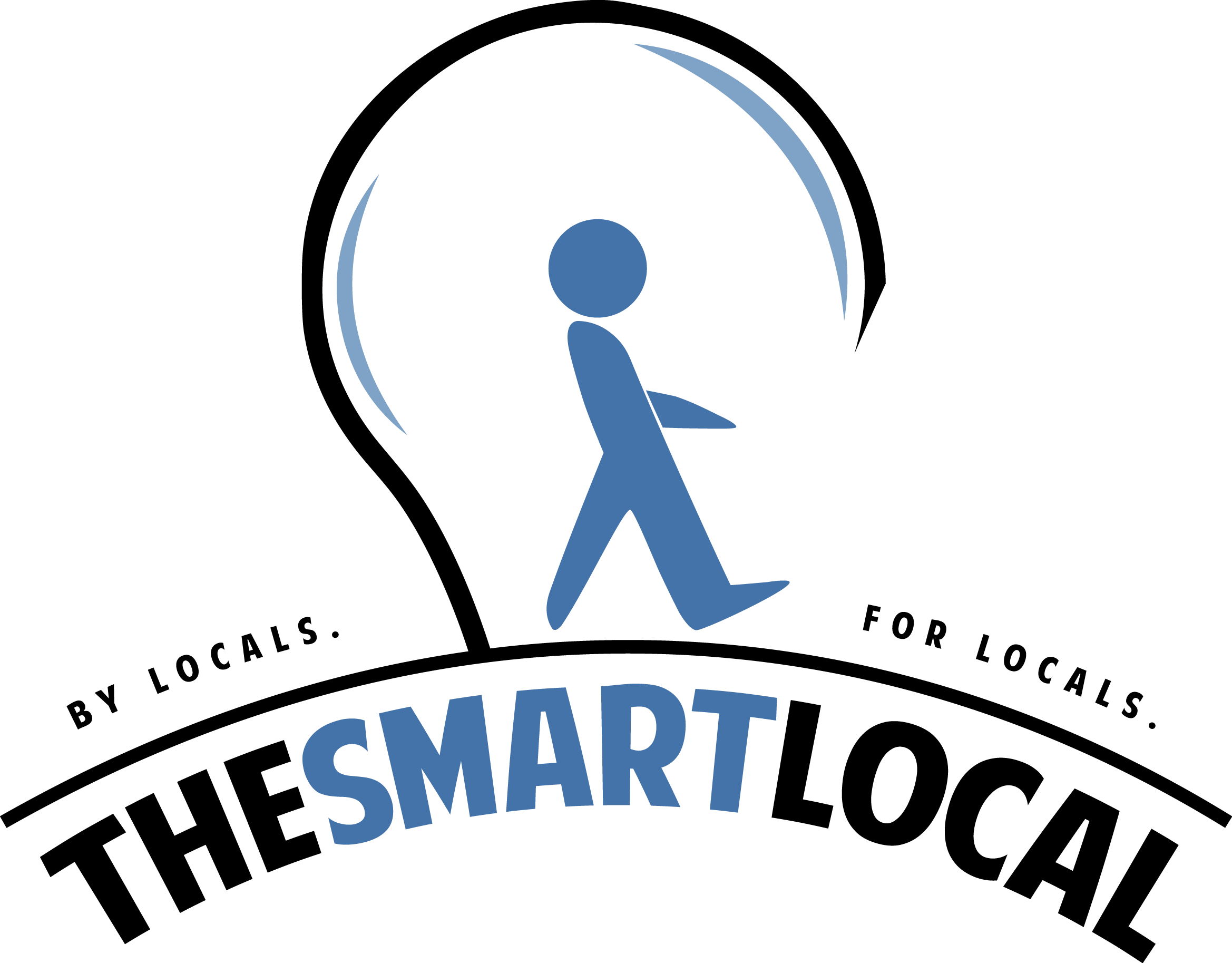 Drop us your email so you won't miss the latest news.