Popular Malaysian food brands
---
Malaysia is famous for many things, one of them being our food. Nasi lemak, roti canai, laksa, and mee goreng are some of the most popular dishes even among foreigners.
Apart from the uniquely Malaysian food that we enjoy all-year round, our country is home to a number of locally-established brands that have also gained us international reputation. 
A lot of us know these local food brands, though we may believe they are from overseas. So, here's a list of popular food brands with humble beginnings in Malaysia that have now become global brands.    
---
1. Sushi King – largest Japanese restaurant chain in Malaysia
---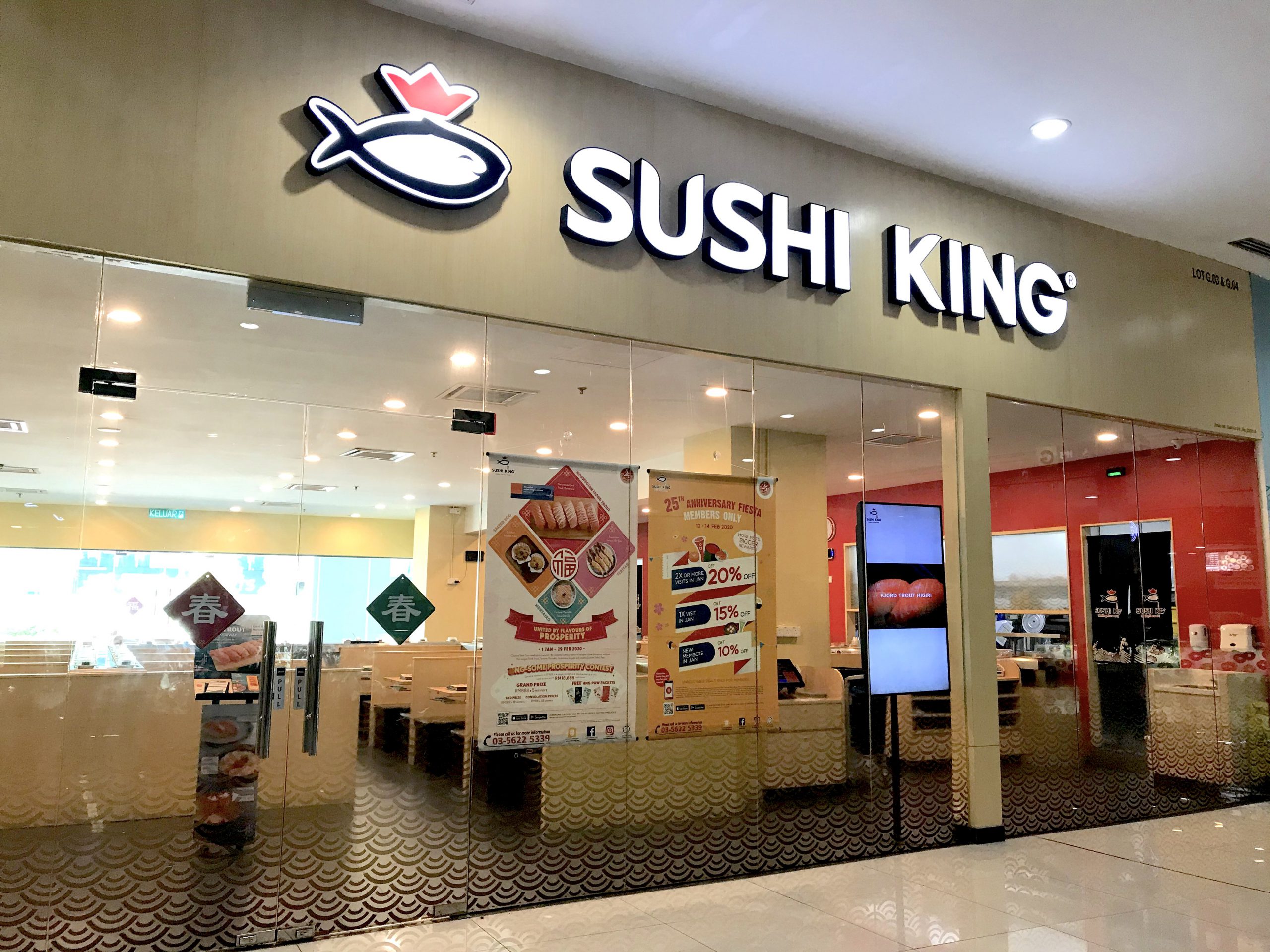 Image credit: EVO Mall
Sushi is arguably one of the most popular Japanese foods loved by millions around the world, including Malaysians. Sushi lovers have most likely heard of the famous restaurant chain, Sushi King, that serves quality sushi and other Japanese cuisines at affordable prices.
But what still surprises many even today is that this Japanese restaurant chain was established in Malaysia. Formerly known as Sushi Kin, the restaurant started in Kuala Lumpur in 1995 with just one outlet. It also introduced the concept of sushi on the kaiten (conveyor belt) to Malaysians.
Since its opening, it has expanded significantly with over 100 outlets across Malaysia, becoming the largest Japanese kaiten–concept restaurant chain in the country. Establishing a Japanese restaurant in Malaysia, and turning it into the complete success it is today is definitely a commendable achievement from Malaysians.
---
2. Marrybrown – first local franchise restaurant in Malaysia
---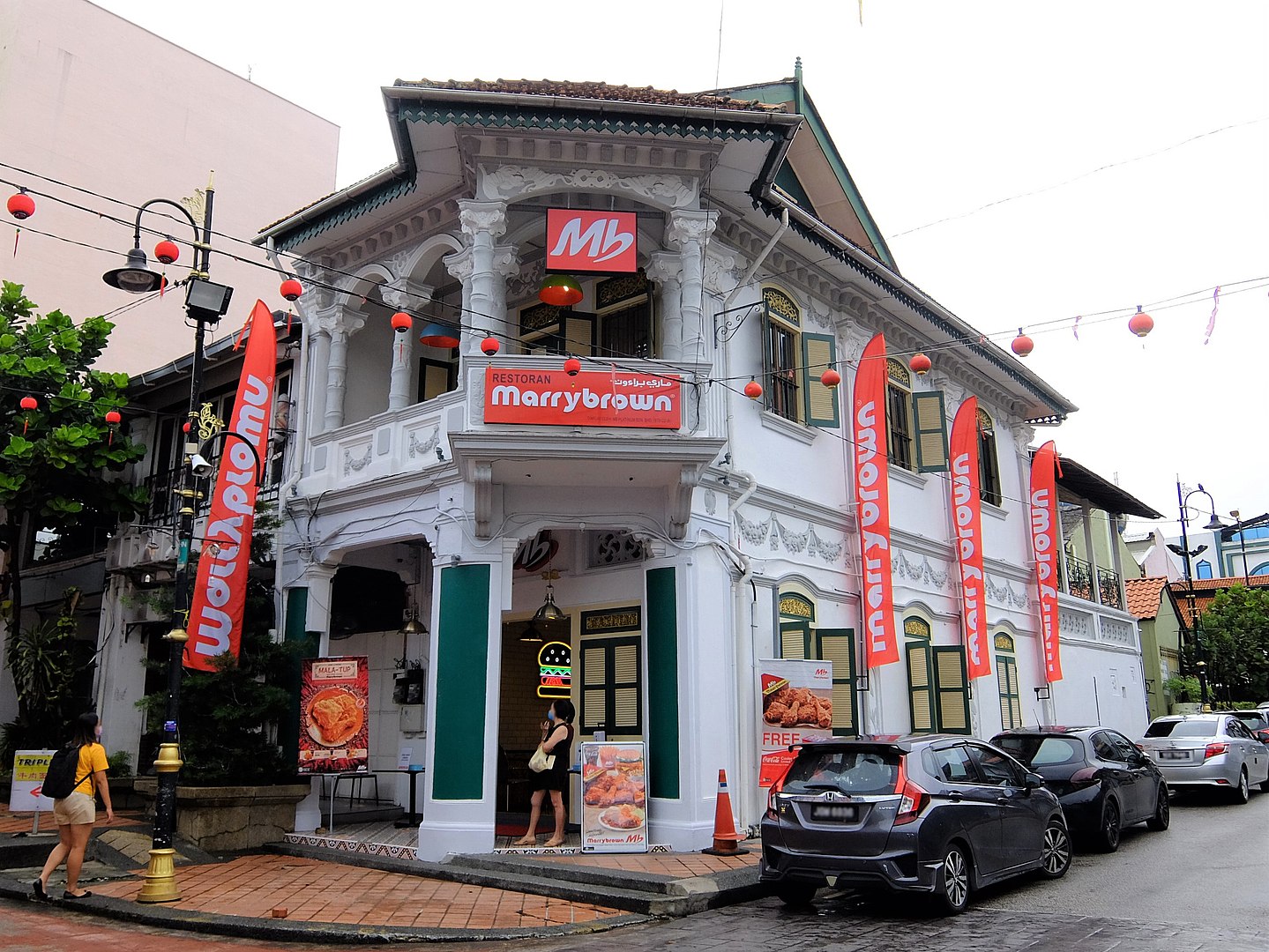 Image credit: Wikipedia
It's hard to talk about crispy fried chicken without bringing KFC into the conversation. But Malaysia happens to have its own homegrown brand that serves delicious deep-fried poultry.
Marrybrown is a well-loved Malaysia-based fast food restaurant chain, founded by Dato Lawrence Liew and Datin Nancy Liew in 1981 in Johor Bahru. Since its early days, Marrybrown has been committed to offering quality Halal-certified fast food to its customers, especially in Muslim-majority nations.
Marrybrown is not just a locally-loved brand, because it has successfully branched out to countries across the globe. Currently, it has over 500 outlets serving fried chicken, burgers, nuggets, and more in countries such as India, Iran, Bahrain, Maldives, Qatar, Azerbaijan, Tanzania, and Sweden.
It is the first local restaurant to become a franchise in Malaysia, which it did in 1986, earning it a spot in the Malaysia Book of Records in 1998 as the "First Malaysian Fast Food Franchise".
---
3. Life – largest sauce brand in Malaysia
---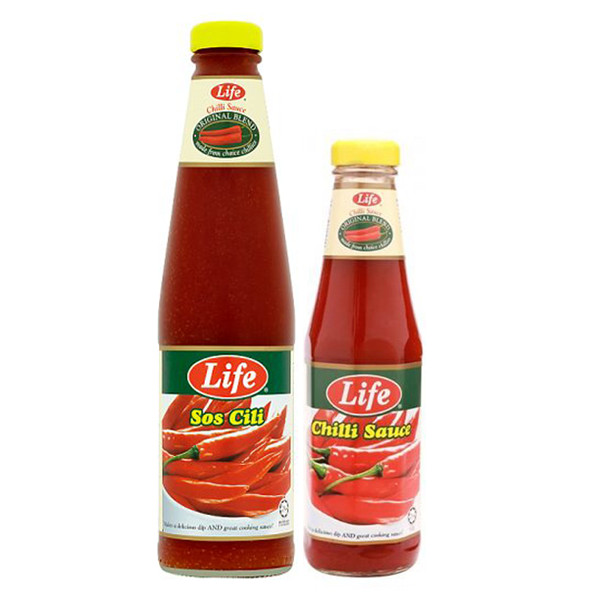 Image credit: SkyBird Food Products
If you grew up eating KFC in Malaysia, you may be well aware of the brand of sauce that comes with their fried chicken, Life. Since KFC originated from the US, many of us have long believed that all their condiments are similarly imported.
But Life is actually a local sauce brand established by Region Food Industries Sdn Bhd way back in 1978. To date, it is the largest sauce brand in Malaysia and has remained unchallenged for years. Life relocated operations to Port Klang in April 2004, producing up to 3,400 metric tonnes of sauces per month in their factories. 
Apart from Malaysia, the sauces are also exported to the supermarket shelves of well-known countries such as the UK, the US, Australia, New Zealand and Hong Kong. Currently, Life is managed by restaurant chain operator QSR Brands, the company that also manages all KFC, Pizza Hut, and Ayamas outlets in Malaysia. 
---
4. Munchy's – well-loved homegrown biscuit brand 
---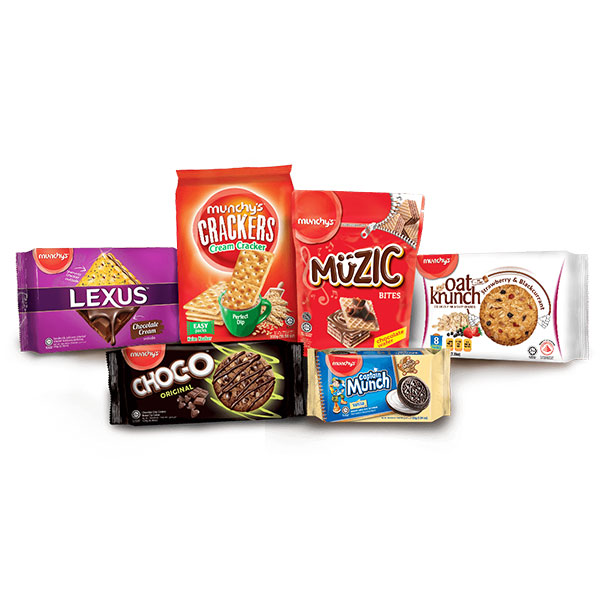 Image credit: 24Xpress
Biscuits for breakfast or snacks are a popular choice for a lot of us. Among the few famous biscuit brand names that we readily recall is Munchy's, known for its Lexus sandwich biscuits, Muzic wafer bites, and Oat Krunch biscuits. 
By the look and feel of the products that you'd find on supermarket shelves today, it's easy to mistake Munchy's as an imported biscuit brand. But it is a Malaysia-based snack food manufacturer founded in 1991 in Batu Pahat, Johor by the Tan brothers.
The brand's international expansion began in 1997 with the set up of Munchworld Marketing that's responsible for the worldwide distribution of its products. Munchy's is now known internationally with its products available in more than 50 countries around the world including Bangladesh, Nepal, Mongolia, Yemen, South Africa, Libya, and Iraq.
Currently, it is the number one homegrown biscuit brand in Malaysia and a must-have snack in all of our homes. 
---
5. Dutch Lady – the pioneers of dairy-based products in Malaysia
---

Image credit: smartverx / Shopee
We all have fond memories of drinking Dutch Lady milk as kids. By the name itself, many would think that this dairy brand belongs to the Dutch or was founded somewhere in the Netherlands.
But the milk brand was founded 59 years ago in Petaling Jaya, Selangor, where it started operations as Pacific Milk Industries (Malaya) Sdn Bhd, producing sweetened condensed milk. The brand name for Dutch Lady was originally known as Dutch Baby as it pioneered the production of dairy-based baby food in Malaysia as early as the 70s.
It was the first company to introduce formulated milk powder for children in Malaysia. From its humble beginnings in Petaling Jaya, Dutch Lady has since grown into a well-known milk producer in the world, supplying dairy products to Brunei, Hong Kong, Vietnam, Singapore, and the Philippines.
It is currently a subsidiary of FrieslandCampina, a multinational dairy cooperative based in the Netherlands.
---
6. Appeton – the go-to children health supplement brand in Malaysia
---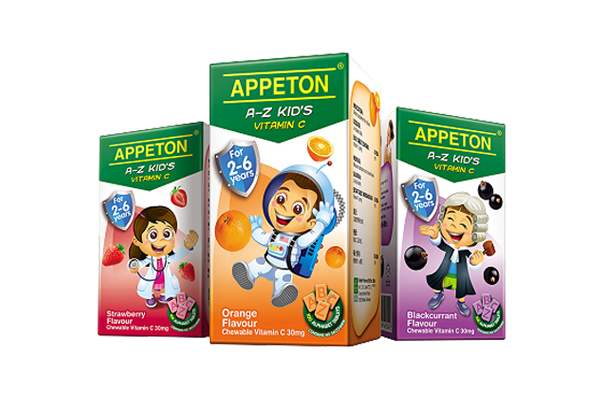 Image credit: Appeton
You probably have heard of the supplement brand Appeton when you were a kid. It was and still is the go-to option for most mums looking to buy health supplements such as vitamin C and multivitamins for their children. 
This popular brand was also founded locally, in 1982. Appeton is owned by Kotra Pharma, a pharmaceutical company headquartered in Melaka. It now sells its products to over 30 international markets such as Hong Kong, Mauritius, Myanmar, Indonesia, the Philippines, Vietnam, Nigeria, and Greece, just to name a few. 
The supplement brand is considered a true national pride as it has racked up several local and international business awards over the years. 
---
7. Secret Recipe – largest cafe chain in Malaysia
---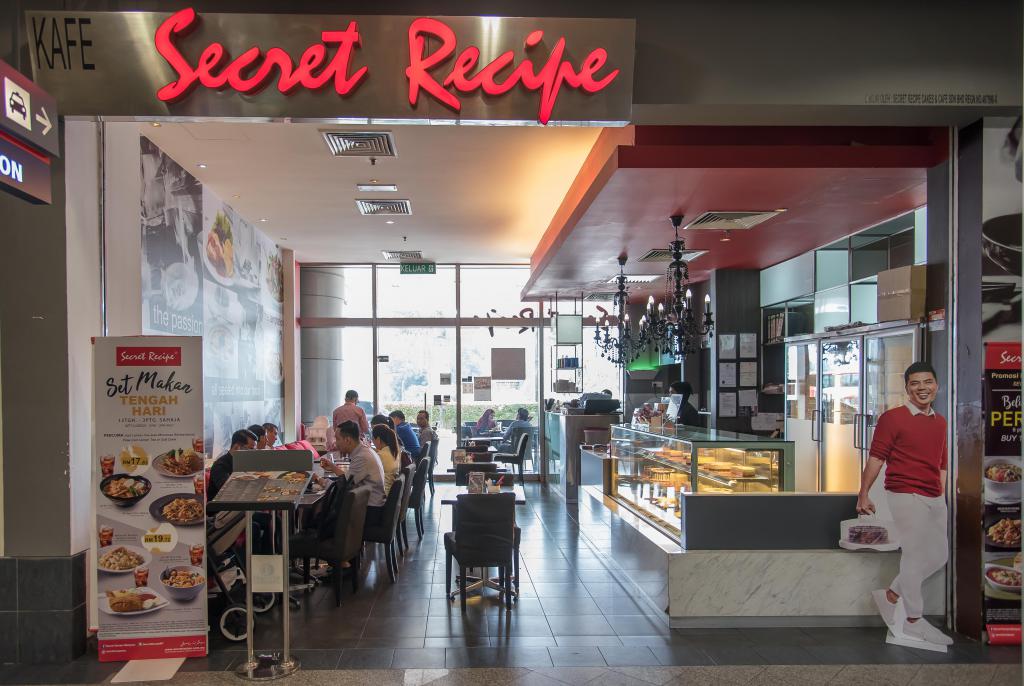 Image credit: Great Eastern Mall
Malaysians who like to hang out with friends at restaurants and cafes don't mind heading to Secret Recipe for their delicious cakes and other baked goods. But did you know that this cafe chain was established in Malaysia way back in 1997?
Secret Recipe was started by Malaysian businessman Tan Sri Dato' Steven Sim. Since its debut here over 20 years ago, the cafe chain has grown rapidly, establishing outlets in Singapore, Indonesia, Thailand, China, Brunei, Cambodia, Myanmar, Maldives, and Bangladesh.
Now, Secret Recipe has a whopping 440 and counting cafes throughout Asia, making it the largest cafe chain company in Malaysia – talk about international expansion.
---
8. Carotino – high-quality red palm oil from Malaysia
---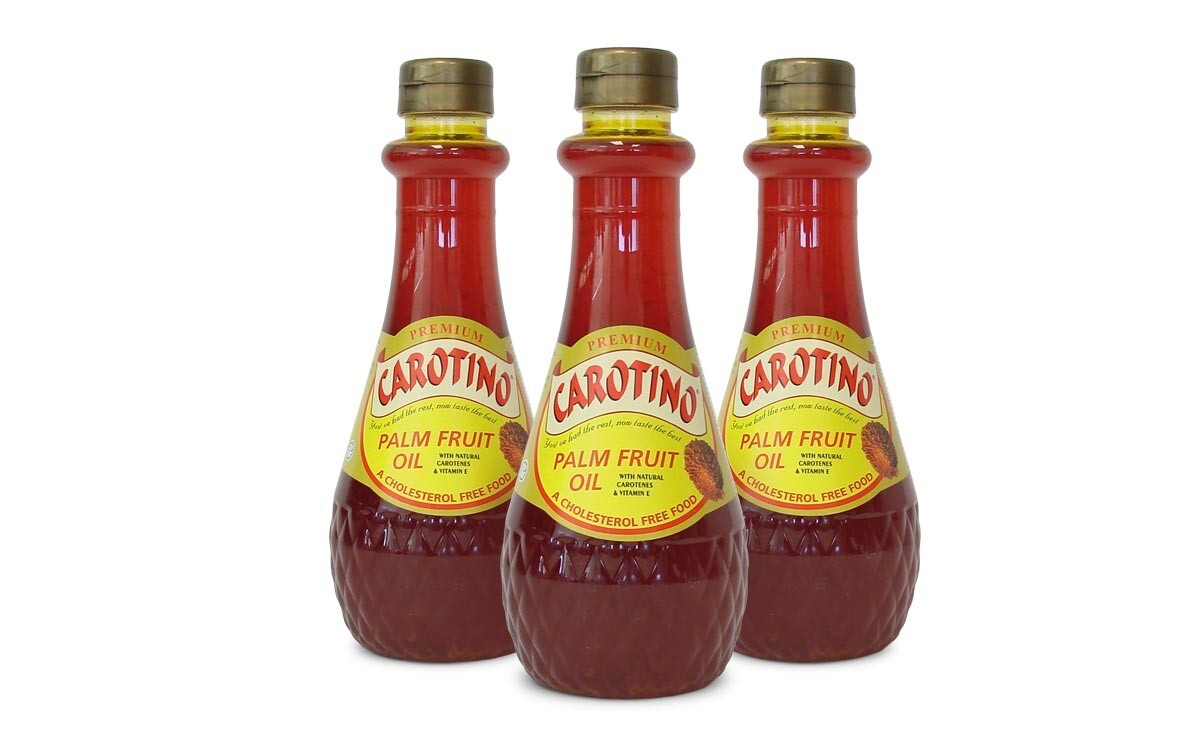 Image credit: Nairaland Forum
Malaysia is the world's second-largest producer and exporter of palm oil, a cooking oil that's found in the kitchens of most Malaysian homes. The yellow version of this oil is what most of us are familiar with.
But you may have noticed a red version of this cooking oil that's sold in glass bottles with the name Carotino, which many think is an imported product due to its high price. Carotino is actually a local brand that produces staple ingredients such as butter, ghee, and salad dressing apart from high-quality palm oils. 
Established locally decades ago, the oil producer has since expanded its operations to over 30 countries worldwide. Carotino's name was derived from the word Carotenes, the brick-red pigment found in palm fruits that is also found in their famous red palm oils. 
Among the many recognitions, Carotino received over the years include the Gold Medal at the 22nd International Exhibition of Inventions in Geneva, Switzerland, in 1994.
---
Popular Malaysian food brands
---
From Japanese sushi to premium cooking oils, Malaysian food brands have certainly created a name for themselves in the global business scene over the years. 
Despite their humble beginnings in Malaysia, these brands have shown us that with continued hard work, perseverance, and support, we can achieve great success in what we do. 
As proud Malaysians, we should continue to show the same support to budding local businesses out there who deserve the opportunity, so many more can become successful international brands too.

Read more about Malaysia's achievements here:
---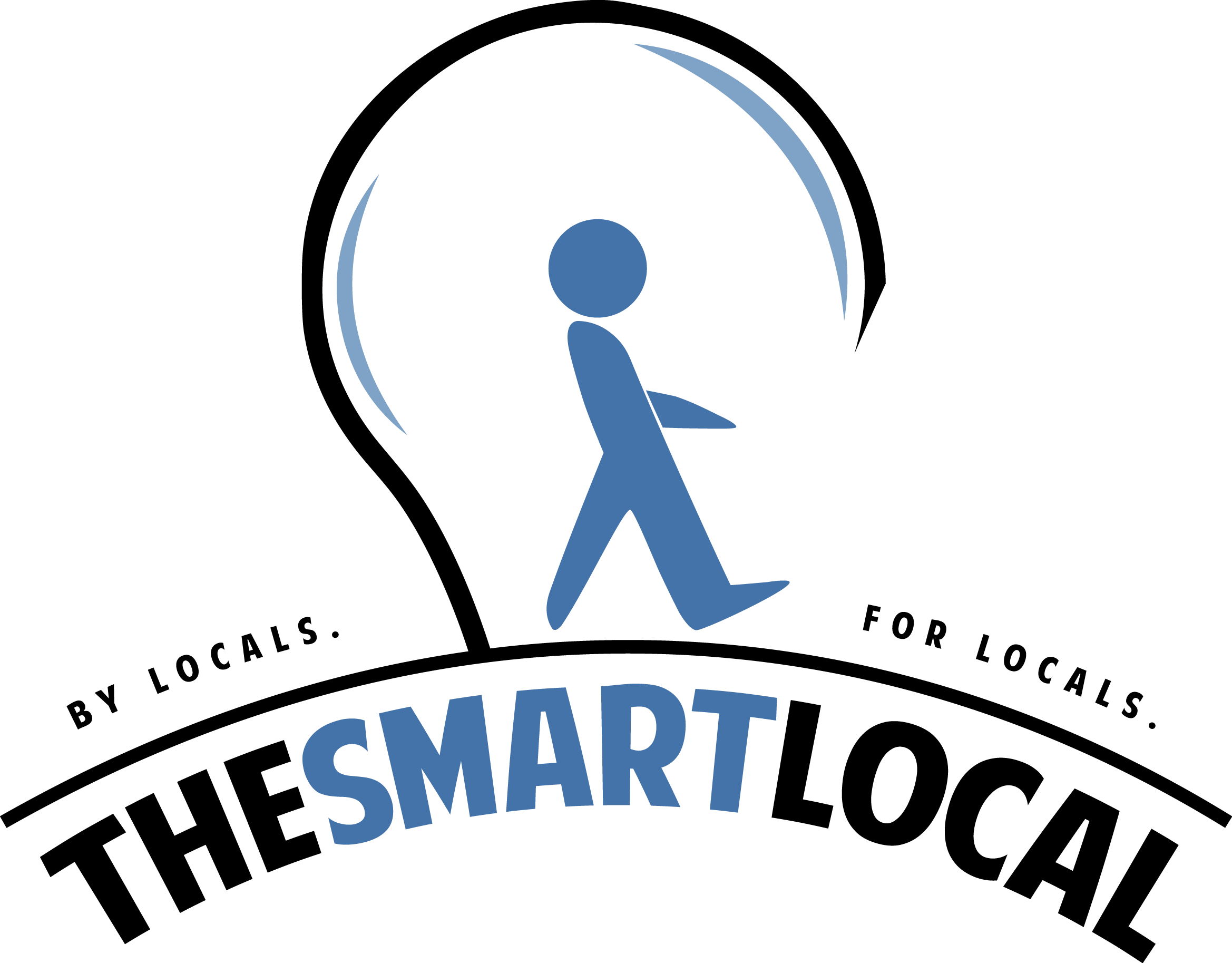 Drop us your email so you won't miss the latest news.