Guinness World Records held by Malaysia
---
Breaking world records is no easy feat. But our little corner of the world has managed to rack up some pretty cool Guinness World Records that we don't mind throwing around whenever we're talking about our country.
Besides being home to the largest flower and smallest chicken breed in the world – and the longest reigning World No. 1 squash player – we're also current world record holders for the largest hotel, tallest twin towers and more that shows how our country has been steadily making a name for itself in the global scene.
Here, we rounded up a list of 9 Guinness World Records held by Malaysia that you should know about.
---
1. The largest hotel with the most number of rooms
---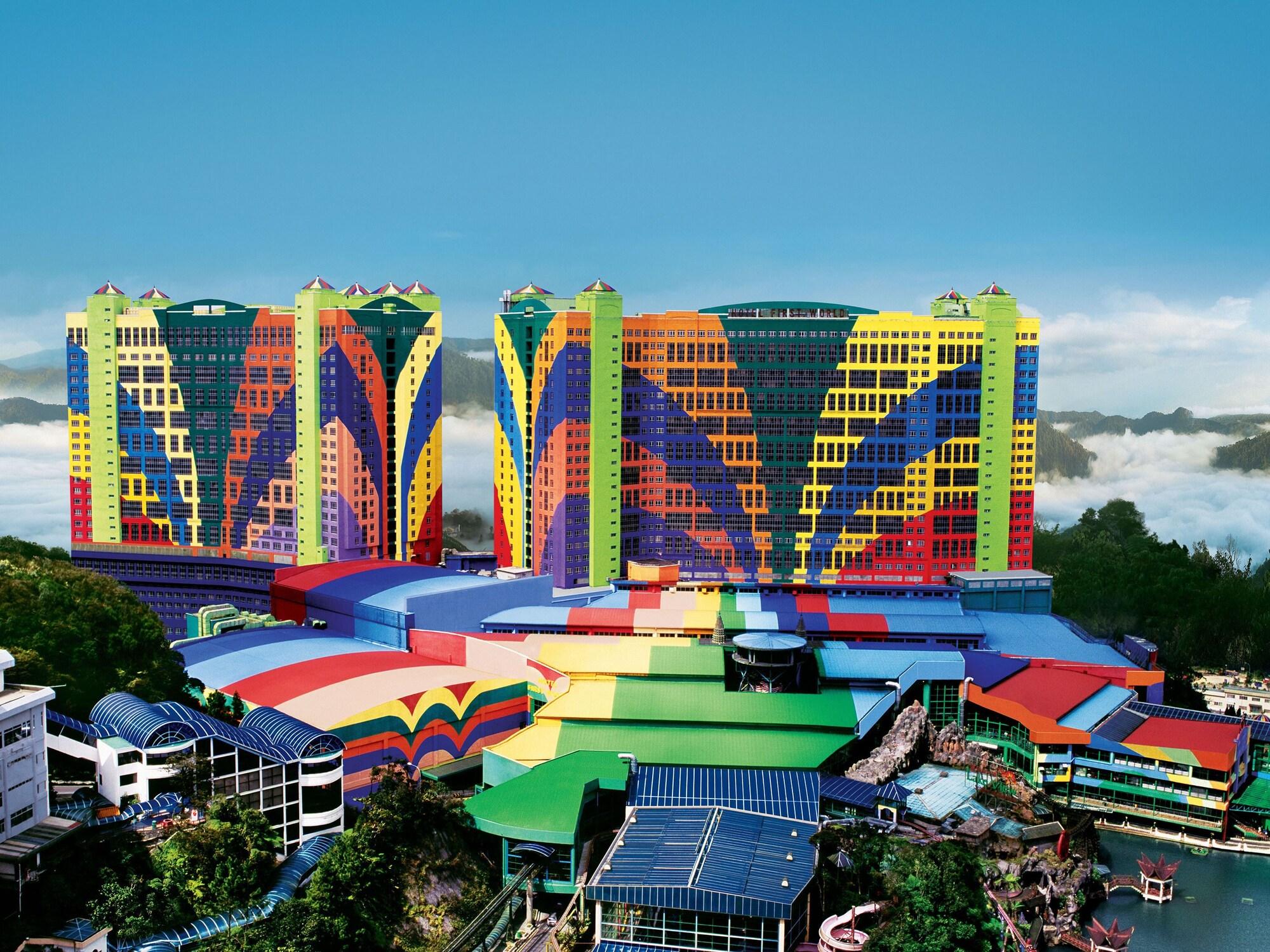 Image credit: First World Hotel
If you've been to Genting Highlands, you'd probably know that it's home to some of the world's finest hotels and resorts located just next to world-class casinos and theme parks. But not many may be aware that Genting Highlands is also home to the world's largest hotel.
With a whopping 7,351 operational rooms at Resorts World Genting in Pahang, First World Hotel currently holds the record as the largest hotel with the most number of rooms in the world.
The colourful 3-star hotel officially launched in 2002 with just 6,118 rooms, but expanded with an additional 1,233 rooms in 2015 with the construction of a Tower 2 Annex. This helped the resort regain its Guinness World Record status, as The Venetian Resort Las Vegas in the US was briefly the largest hotel from 2008 to 2015 with 7,092 hotel rooms.
---
2. The largest roundabout with 15 entry and exit points
---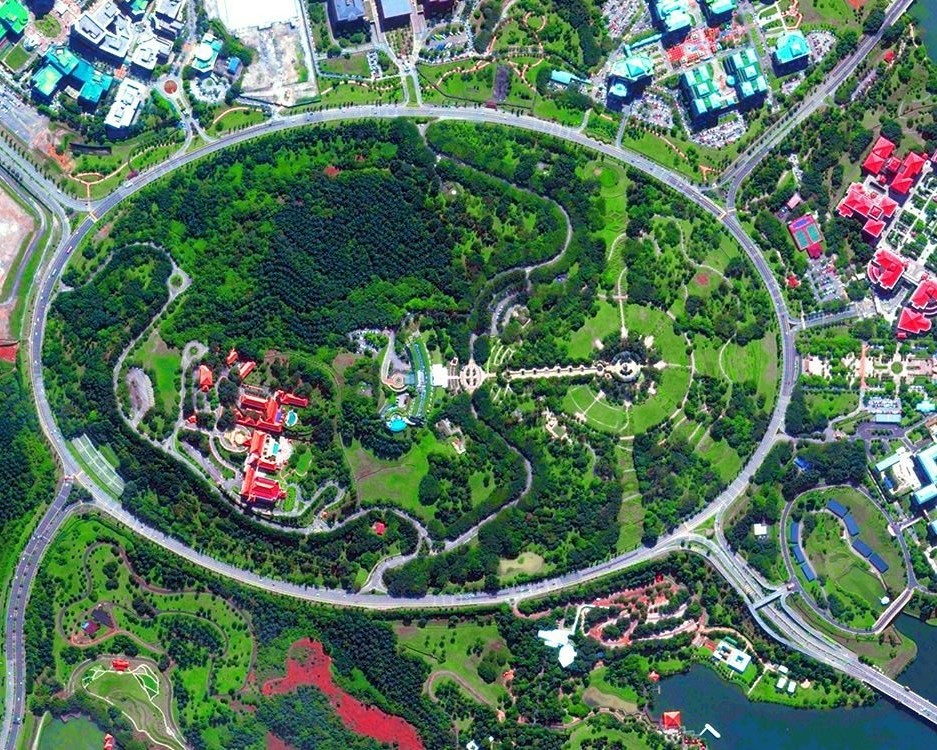 Image credit: World Urban Planning
Malaysia is well-known for many things – our culture, food, and breathtaking islands are just some of our country's best features that attract thousands of tourists each year. A little less known to many, but perhaps just as marvelling, is that our country is recognised worldwide for having the world's largest roundabout. 
Measuring 3.4km in circumference with 15 entry and exit points, Persiaran Sultan Salahuddin Abdul Aziz Shah in Putrajaya is the biggest roundabout to date. It was given the Guinness World Record in 1999 after its completion.
Being the largest of its kind, the roundabout isn't just a feature to improve traffic flow in the city. At the heart of the roundabout sits a royal retreat for the Yang di-Pertuan Agong, a monument to the birth of Putrajaya, and a five-star hotel. 
---
3. The smallest elephant species that weighs up to 2,500kg
---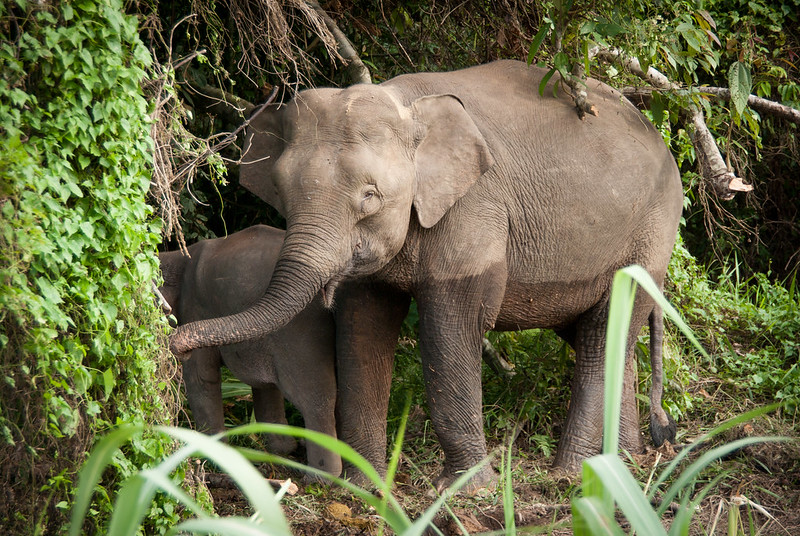 Image credit: Bas Leenders
Malaysia is rich in biodiversity – this can be seen in the vast number of plants and animals species in our forests. While most know of us that the world's largest land mammals are African elephants, you might not know that the world's smallest elephant species can be found in Malaysia.
Called Bornean pygmy elephants, a subspecies of Asian elephants, they are the smallest species of elephants in the world. Though small, they happen to weigh up to 2,500kg and measure between 1.5 to 2.6 metres.
3,500 of their kind used to reside in Borneo, but they are now considered an endangered species by the World Wildlife Fund (WWF) with fewer than 1,500 left in the wild. They are also one of the "least-understood elephants" in the world, according to WWF.
---
4. The tallest airport control tower that cost RM55 million
---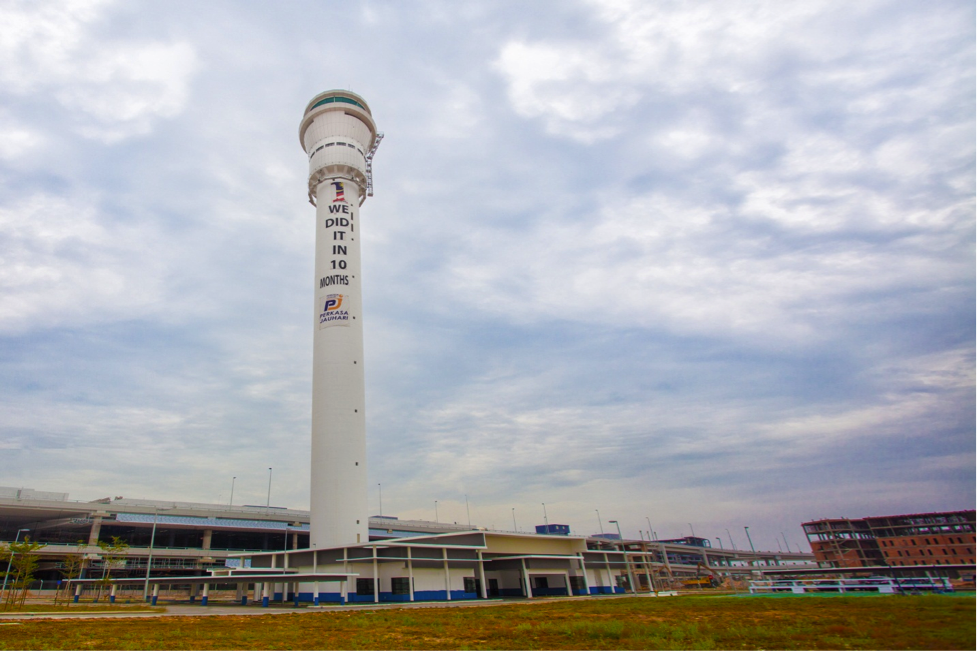 Image credit: Wikimedia Commons
Skyscrapers are aplenty in modern Malaysia, as we happen to have some of the world's tallest and most unique buildings in the world. But who would've thought that this would also be true when it comes to airport control towers?
Standing at 133.8-metre tall at the Kuala Lumpur International Airport is the KLIA2 Air Traffic Control Tower, or Tower West, which is the world's tallest airport control tower. The structure, with 33 floors and a rooftop, was completed on 30th April 2013 to accommodate the increasing amount of air traffic in KLIA.
It cost RM55 million, and took one year to complete.
---
5. The largest legal banknote ever produced
---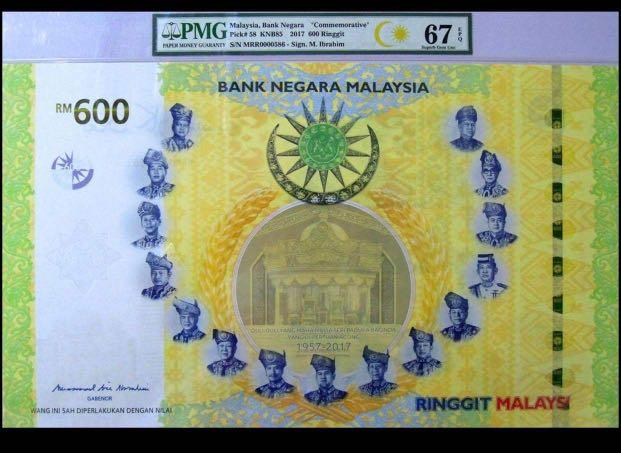 Image credit: Kelvin Kong
Another impressive Guinness World Record that Malaysia holds is the largest legal banknote ever produced. On 29th December 2017, Bank Negara Malaysia produced a banknote worth RM600 to commemorate the 60th Anniversary of the Federation of Malaya Independence Agreement.

Image credit: Bank Negara Malaysia

The massive banknote measures 22cm wide and 37cm long. It became the largest legal banknote in the world, featuring the faces of all of Malaysia's Yang di-Pertuan Agong since independence. The banknote was also given a distinctive colour and design unlike other bank notes in use.
---
6. The most swimming pools in a resort
---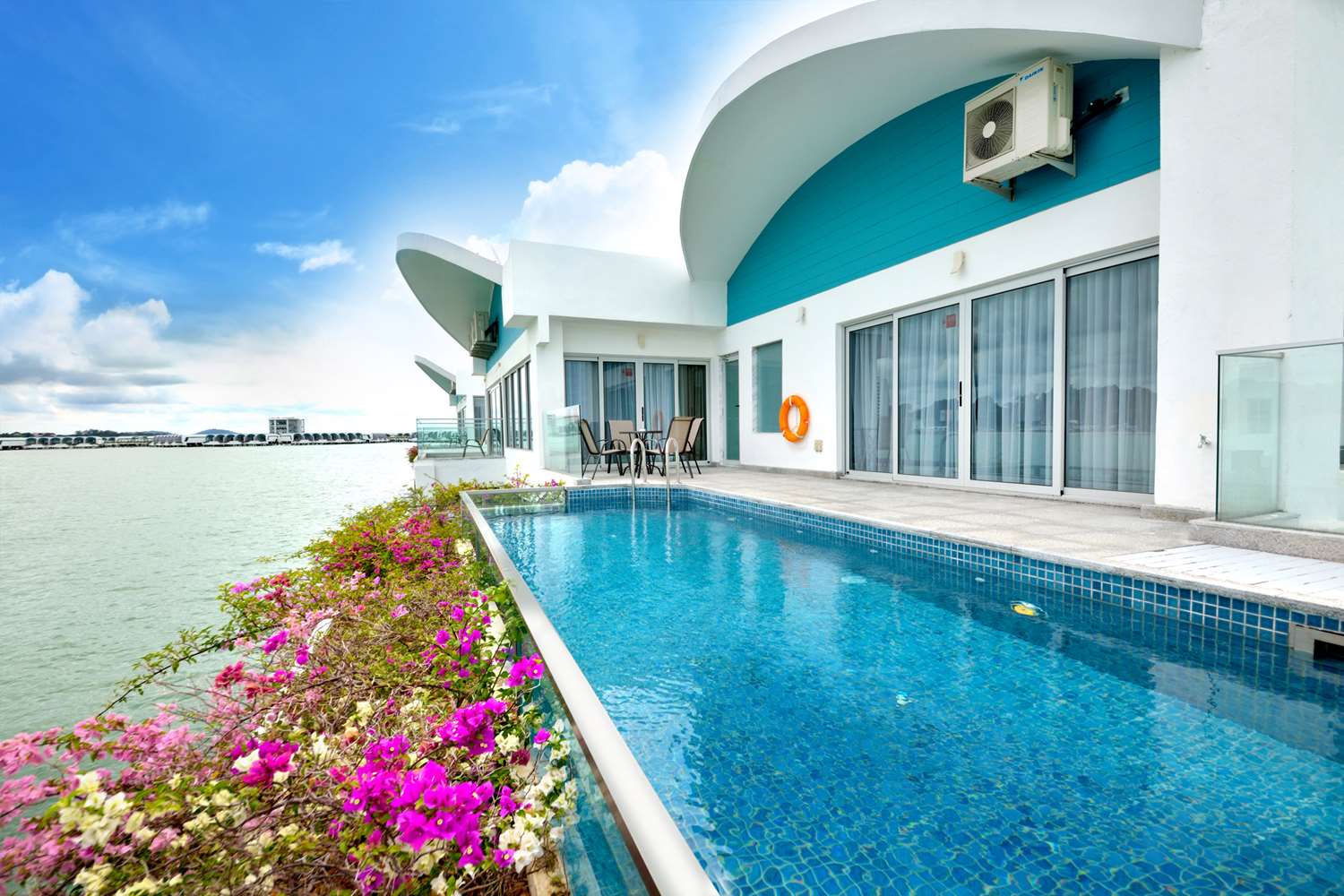 Image credit: Imperial Suite Pool View C
We all know Port Dickson for its beautiful beaches and resorts that are go-to holiday spots for locals. But there's so much more to the west coast town that we may have not heard about – including a Guinness World Record for the most swimming pools in a resort.
The iconic Lexis Hibiscus resort in Port Dickson has 643 individual pools at each villa, making it the most ever found in a resort. The stats were verified by a research published on 14th October 2016, which only considered pools that exceeded 1.5 metres by two metres in size.
---
7. The tallest twin buildings with the highest sky bridge
---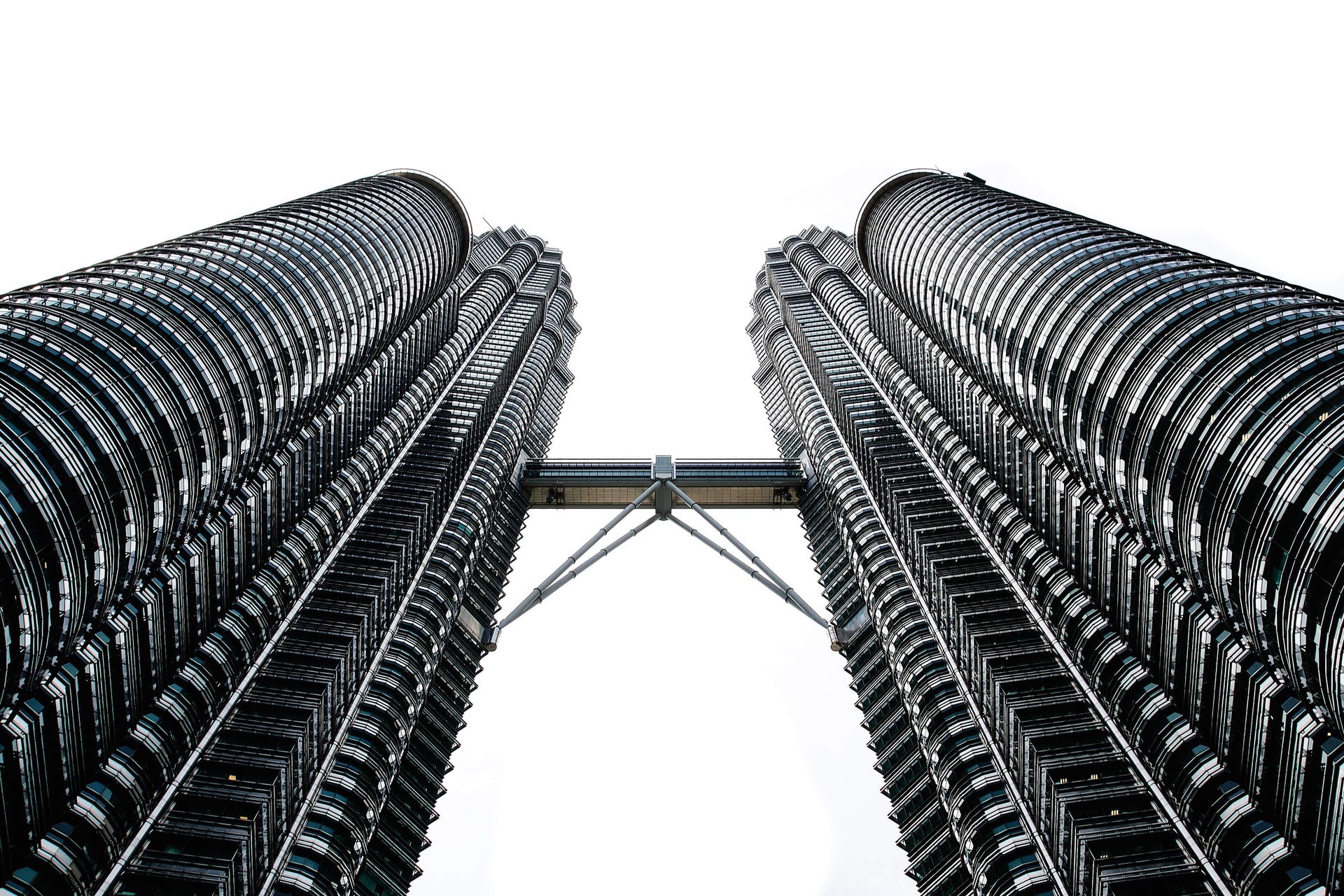 Image credit: Valentino Funghi
Anyone who has visited Malaysia or is planning a trip here will immediately recognise this famous twin skyscrapers – the Petronas Twin Towers, a magnificent man-made wonder located in the heart of the country's capital city that took 6 years to built. 
Stretching 451.9 metres tall, the 88-storey twin towers holds two impressive world records – the world's tallest twin buildings with the highest sky bridge. It was briefly the world's tallest building from 1998 to 2004, but were subsequently surpassed in height by Taipei 101.
Nonetheless, the Petronas Twin Towers remain a treasured attraction in the city, with its double-decked skybridge hovering 170 metres above the ground open to visitors. While it may look tiny from the ground looking up, the skybridge measures 58 metres in length and weighs 750 metric tonnes.
The bridge is also one of the best places to take in views of KL's skyline, but plays a more important role in case of emergencies – it connects the 41st and 42nd floors of the towers as an emergency exit route for either buildings.
---
8. The fastest badminton smash by any player
---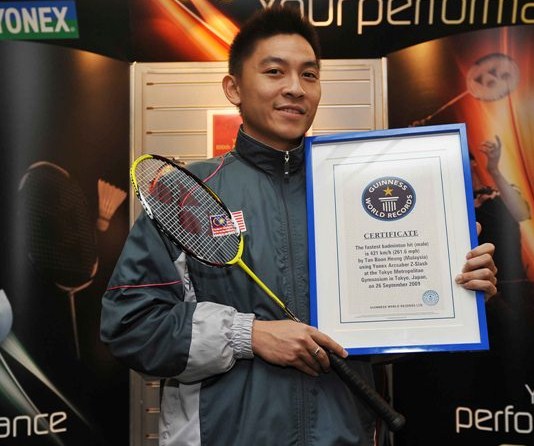 Image credit: BADMINTON RESEARCH
Apart from Lee Chong Wei's three Olympic silver medals that holds the Guinness World Record for the most Olympic badminton medals won by a player, former national shuttler Tan Boon Heong also made a world record in badminton.
The retired player made a smash of 493 km/h at a gymnasium in Saitama, Japan on 28th May 2013, setting a Guinness World Record for the fastest badminton hit (male). Tan's powerful smash remains unsurpassed by any player as of now.
He's arguably one of the best badminton players Malaysia has seen in its history, and his world record is a testament to that. Watch him in action here.
---
9. The longest underwater clean-up ever attempted
---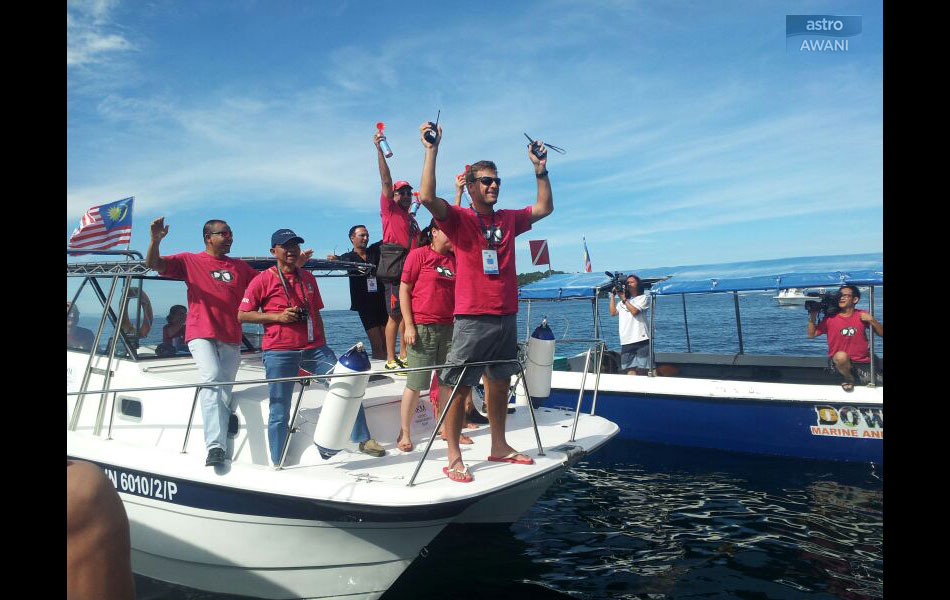 Image credit: Astro Awani
Water pollution is a serious environmental problem that affects marine ecosystems and coastal communities in states like Sabah, where tonnes of plastic and other waste accumulates in water bodies. Luckily, leading Malaysian companies are determined to change this by organising corporate responsibility programmes (CSR) to clean up waste at water bodies in the country.
The Guinness World Record for the longest underwater clean-up, which lasted 168 hours and 39 minutes, belongs to Astro which set up a CSR campaign featuring over 100 volunteers from different countries in April 2013. 
Through the campaign, volunteers collected 3,098.76kg of waste from 224 dive sites at the Tunku Abdul Rahman Marine Park in Kota Kinabalu, Sabah.
---
Guinness World Records by Malaysia
---
From the world's largest hotel to the fastest smash in badminton, Guinness World Records held by Malaysia reminds us all that our country is home to some of the world's greatest achievements. 
These records stand as proof that although we're a relatively small country, we're capable of achieving big things that make the world stage.
Read more here: 
---
Cover image adapted from: @MY_Airports, Valentino Funghi and First World Hotel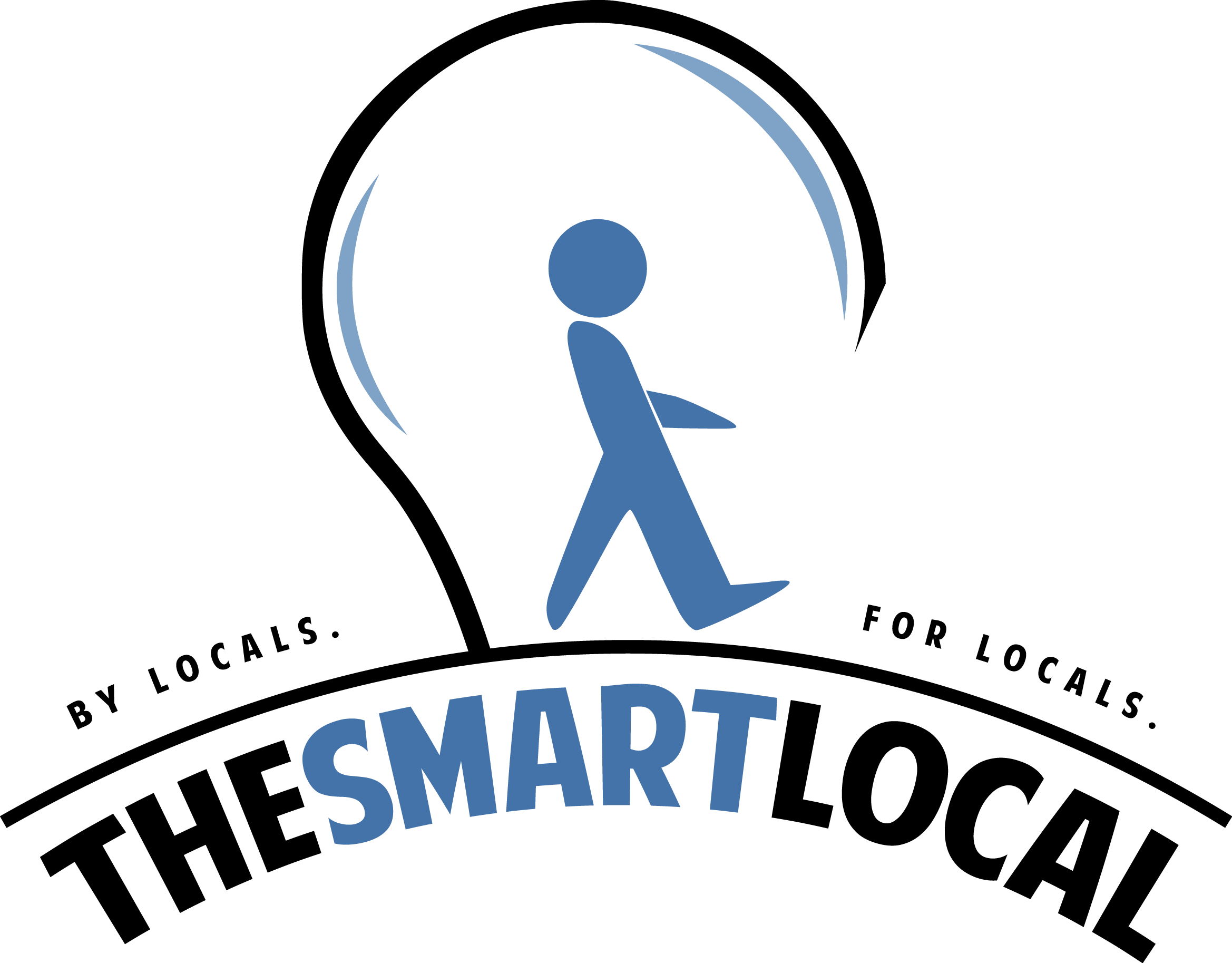 Drop us your email so you won't miss the latest news.