Things to do at Pulau Jerejak
---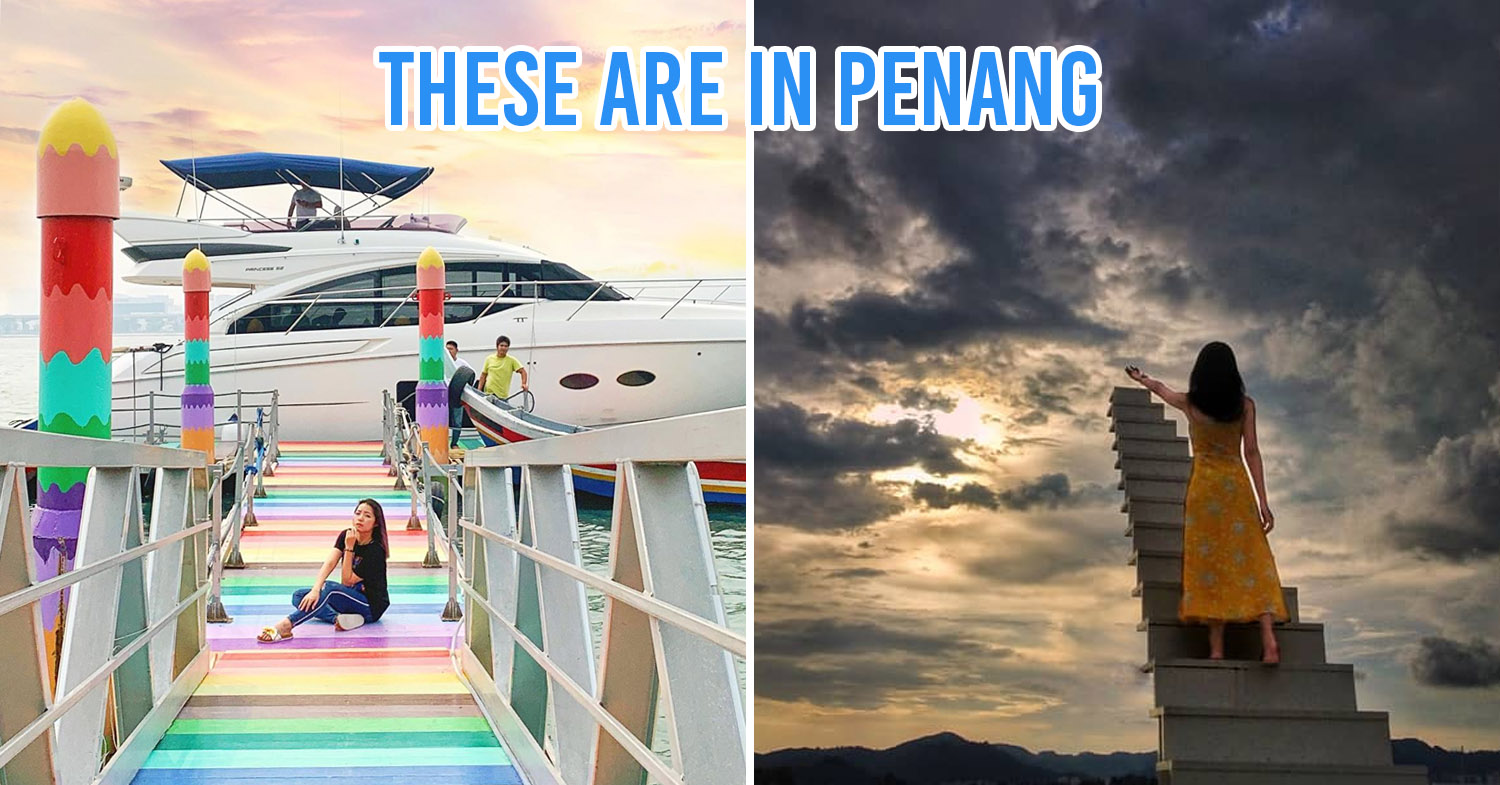 Image adapted from: @eva1931 & @lyy_0426
For stressed millennials who slog away at their 9-to-5 jobs, beach vacays are the dream. Lucky for us, we don't need to take expensive long-haul flights to get to these paradises, since Malaysia is home to some of the world's most stunning beaches. 
Popular destinations like Langkawi aside, we have plenty of hidden gems dotting our coastline, and one of them is Pulau Jerejak. It's a short 10-minute ferry ride from Penang Island but if you've never heard of it, you've probably seen it – it's that islet you'll pass by when you're on Penang Bridge.
Now that Jerejak has been revamped with a rainbow jetty and its park has been fitted with bright LED lights, you might want to plan a visit before the crowd comes spilling in. Here's a list of things to do while you're there: 
---
Take IG-worthy photos
---
Take this opportunity to amp up your Instagram feed with dreamy vacation photos. Since its makeover, the island has become social media-friendly with designated photo spots scattered around. 
---
Rainbow pier
---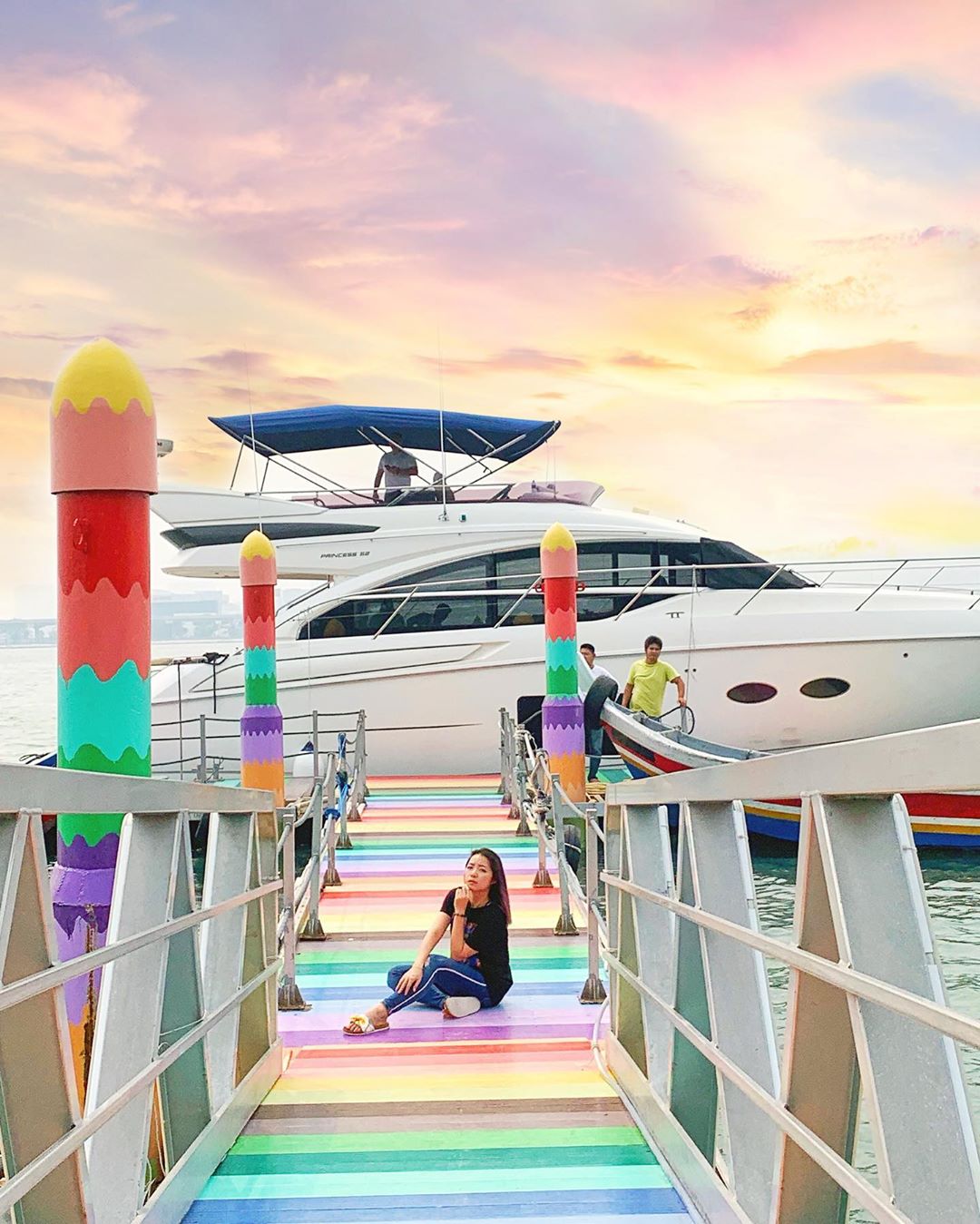 Image credit: @eva1931
The new pier is decked with rainbow-coloured panels which can be spotted from your ferry as you approach the island. The vibrant colour palette offers a fun contrast from the muted green-blue waters.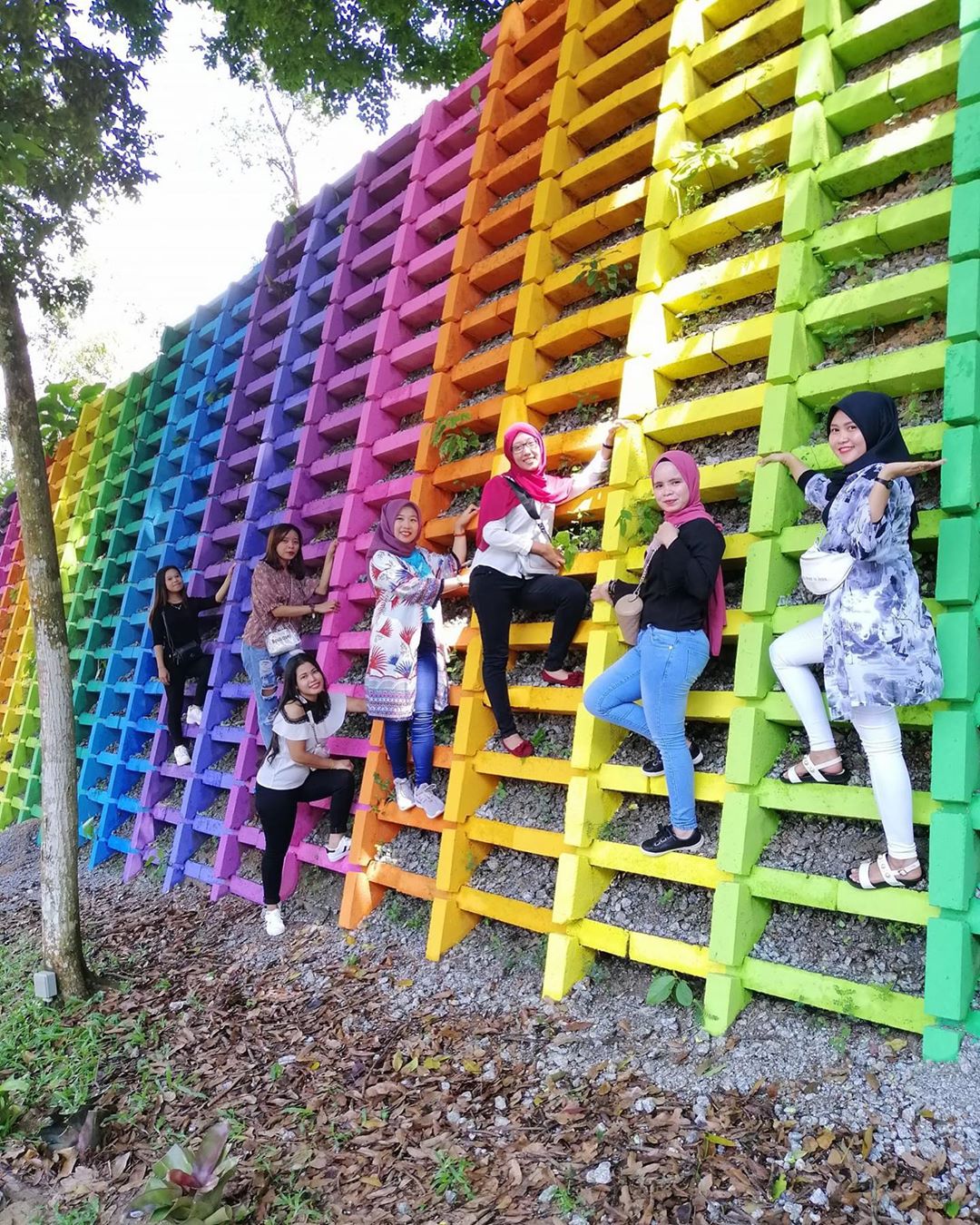 There's a rainbow wall just a short walk after the pier for more photo ops.
Image credit: @dewi5523
---
Sunset photo ops
---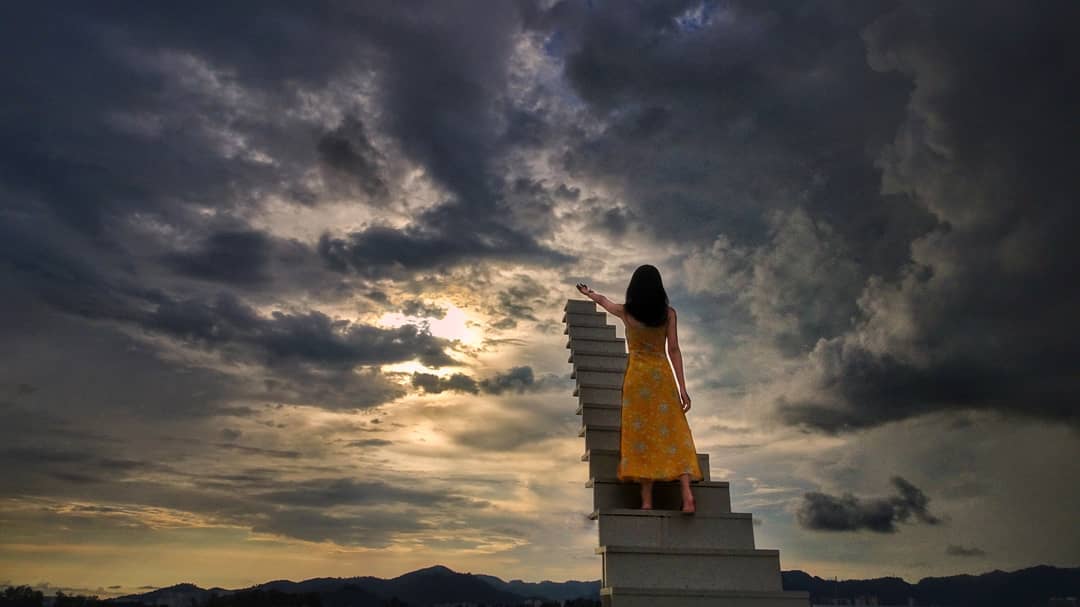 Image credit: @lyy_0426
Upon seeing this towering installment, "stairway to heaven" immediately comes to mind. With the sky as your background, you can achieve different effects with your photos depending on the time of day you take them at.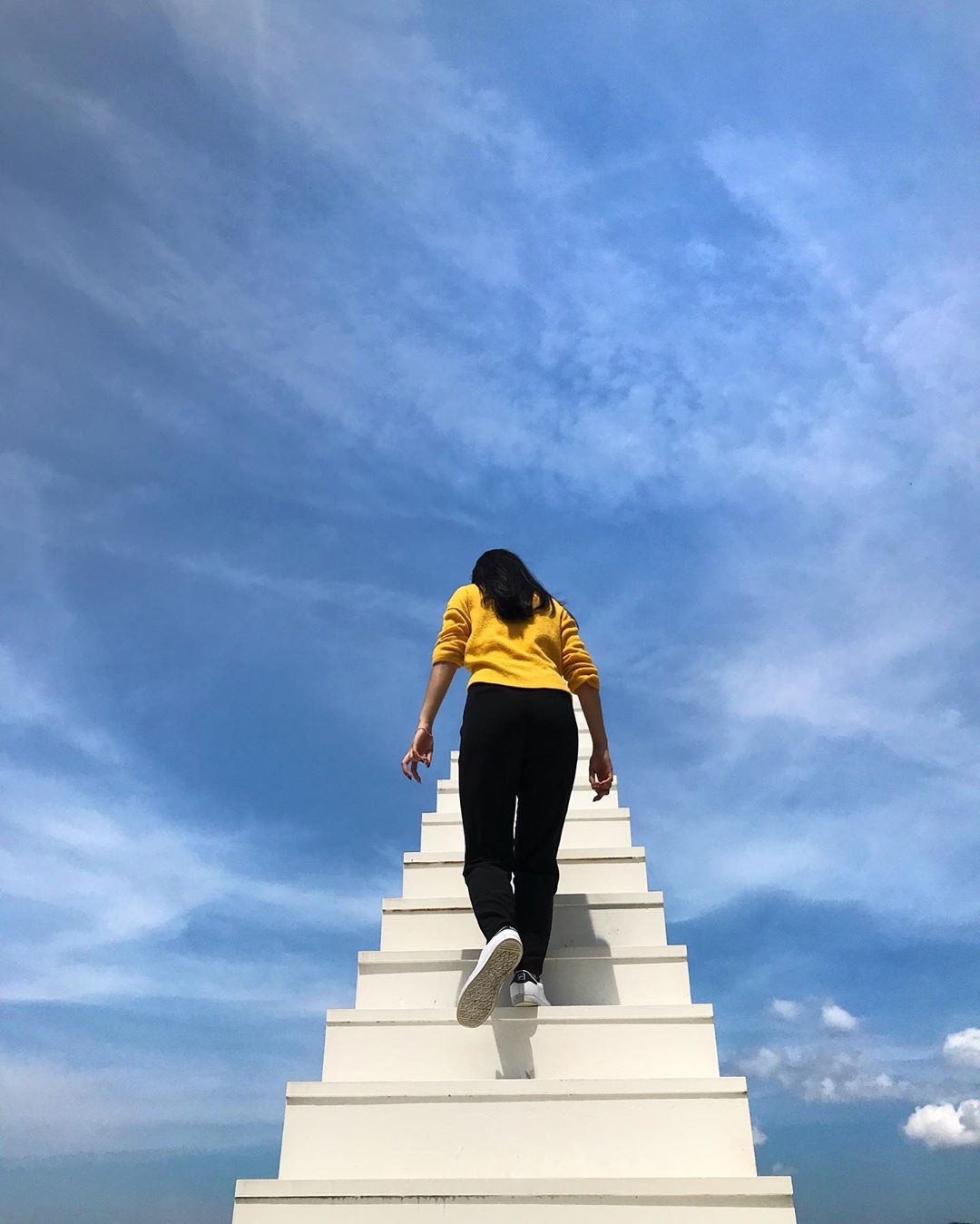 Image credit: @celinaqiaohui
But whether the sky is clear or cloudy, getting a good photo is as easy as just walking up the stairs and getting bae to snap a photo from below.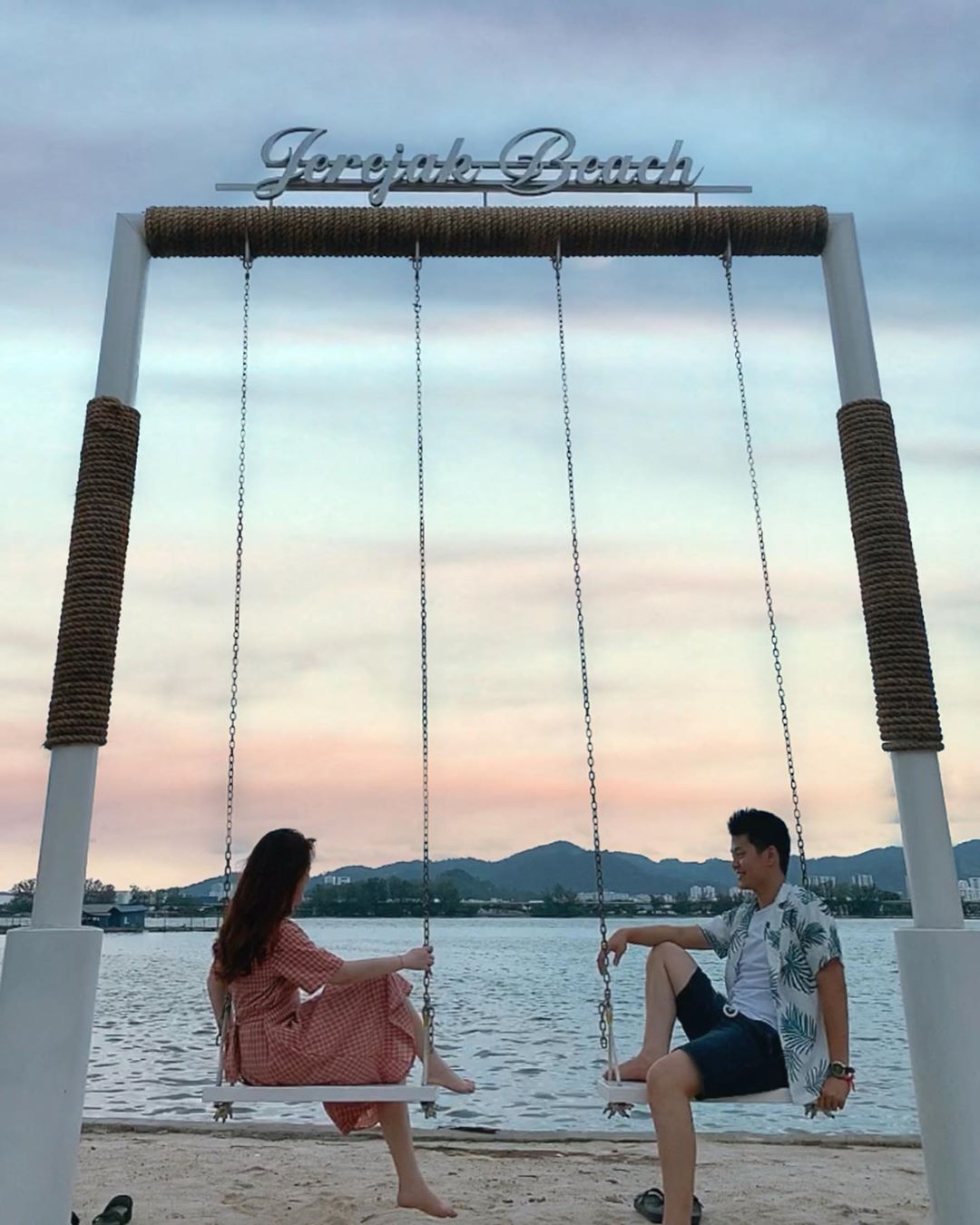 Image credit: @wanyeexo
As the sun sets, you'll also want to take a photo at this giant swing set. The sky will turn into pretty hues of orange and pink, offering a gradient backdrop for your photos.
---
Night stroll at an LED light park
---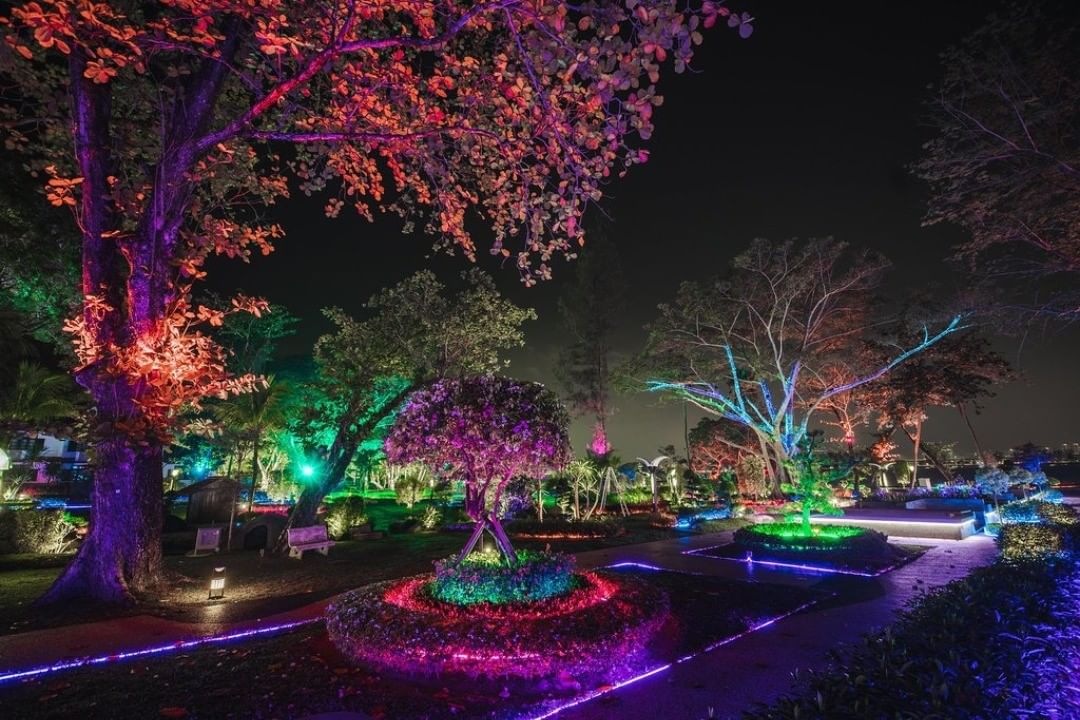 Image credit: @jerejakislandresort
You don't have to leave when the sun sets – be sure to stay for Jerejak Island Resort's LED park. Sparkling lights hang from even the tallest trees to pavement edges, making Pulau Jerejak a totally different sight from daytime. 
With the park's manicured topiaries and blooming flowers at almost every corner you turn to, your night stroll here will easily become an impromptu photoshoot. 
---
Outdoor nature activities 
---
There's only so much you can do during a day trip, so if you still have activities left to tick off from your list, spend the night at Jerejak Island Resort. You can book a ton of outdoor activities from the resort to keep you busy during your weekend staycay.  
Take advantage of the surrounding lush greenery detox from your usual surrounding of towering skyscrapers in the city. 
---
Sightsee while riding a bike 
---
The island is actually bigger than it looks, so you'll cover more ground by getting a bike and cycling around. You can rent one at Jerejak Island Resort for RM15/hour.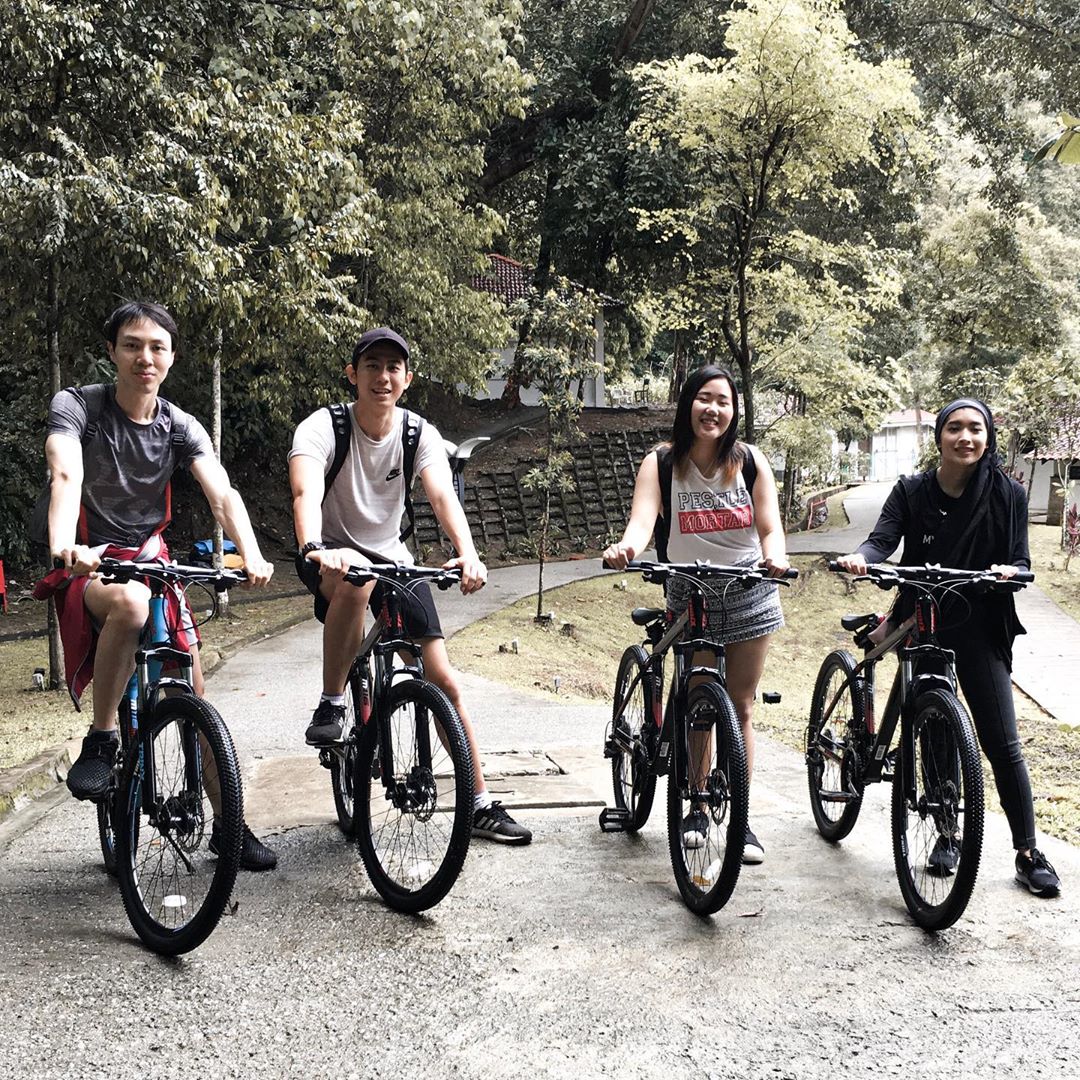 Image credit: @elitenetwork_my
If you've only ever done recreational cycling in parks and neighbourhoods, you'll be able to experience a different terrain with the island's jungle trails.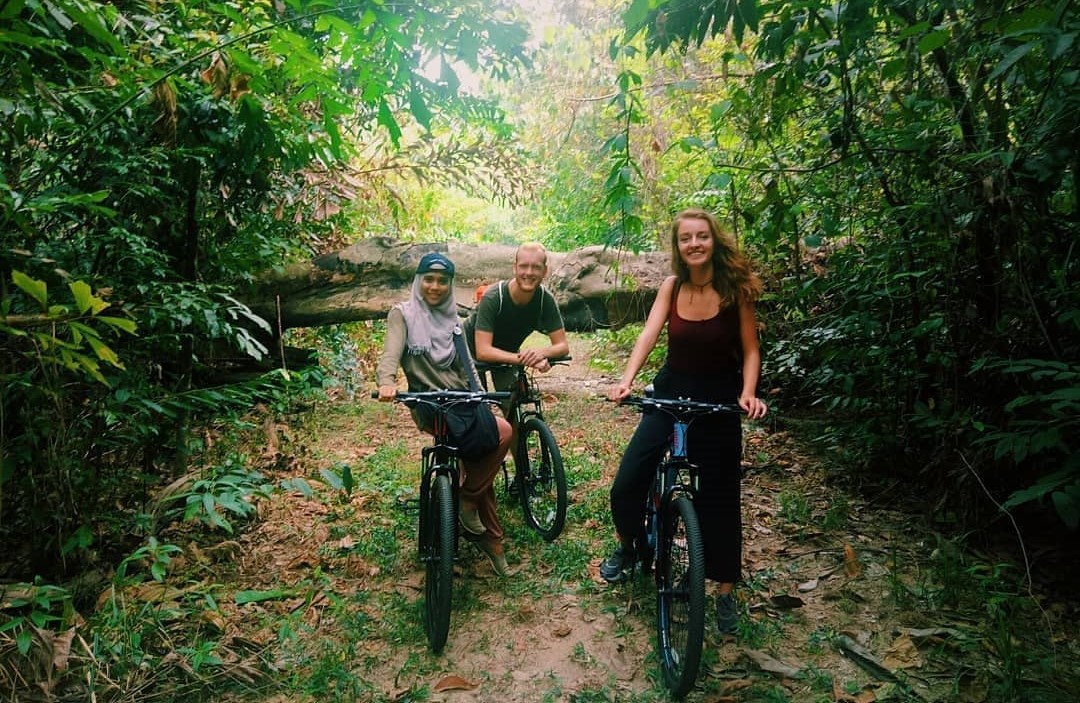 Image credit: @voukhotelmanagement
The terrain of thick foliage and rocky paths take some getting used to but after a few minutes, you'll be zooming past with ease. Adrenaline junkies can look forward to riding downhill as that'll surely get the blood pumping.
---
Suspension bridge
---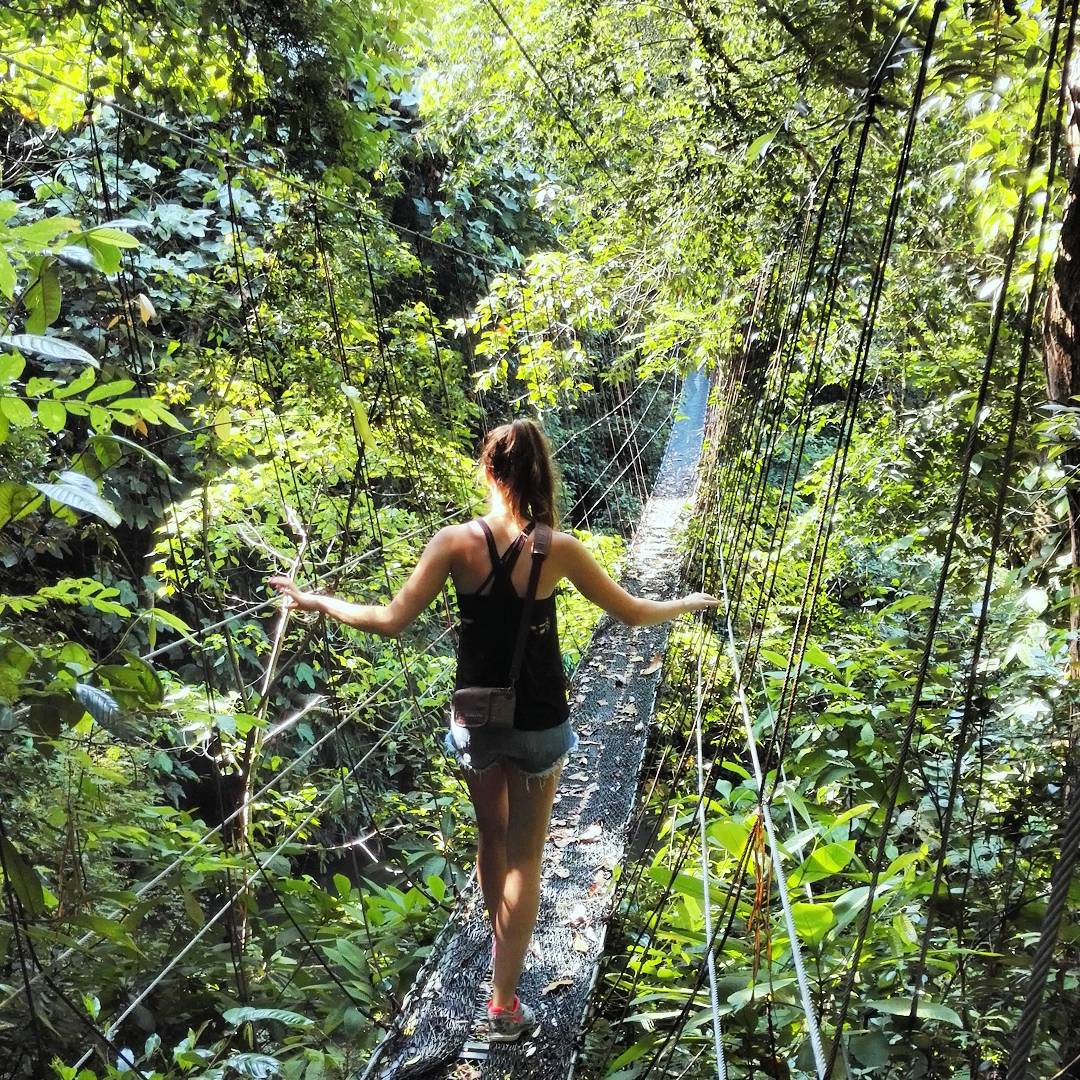 Image credit: @reettaaq
Those with a fear of heights can attempt to conquer this suspension bridge in Pulau Jerejak. 
Since it's in the thick of the jungle, you'll only see a canopy of leaves when you look down. The fear factor here has definitely been cranked down as opposed to other precariously perched suspension bridges at terrifying heights, so you can better enjoy your walk through nature.
---
Guided jungle trekking
---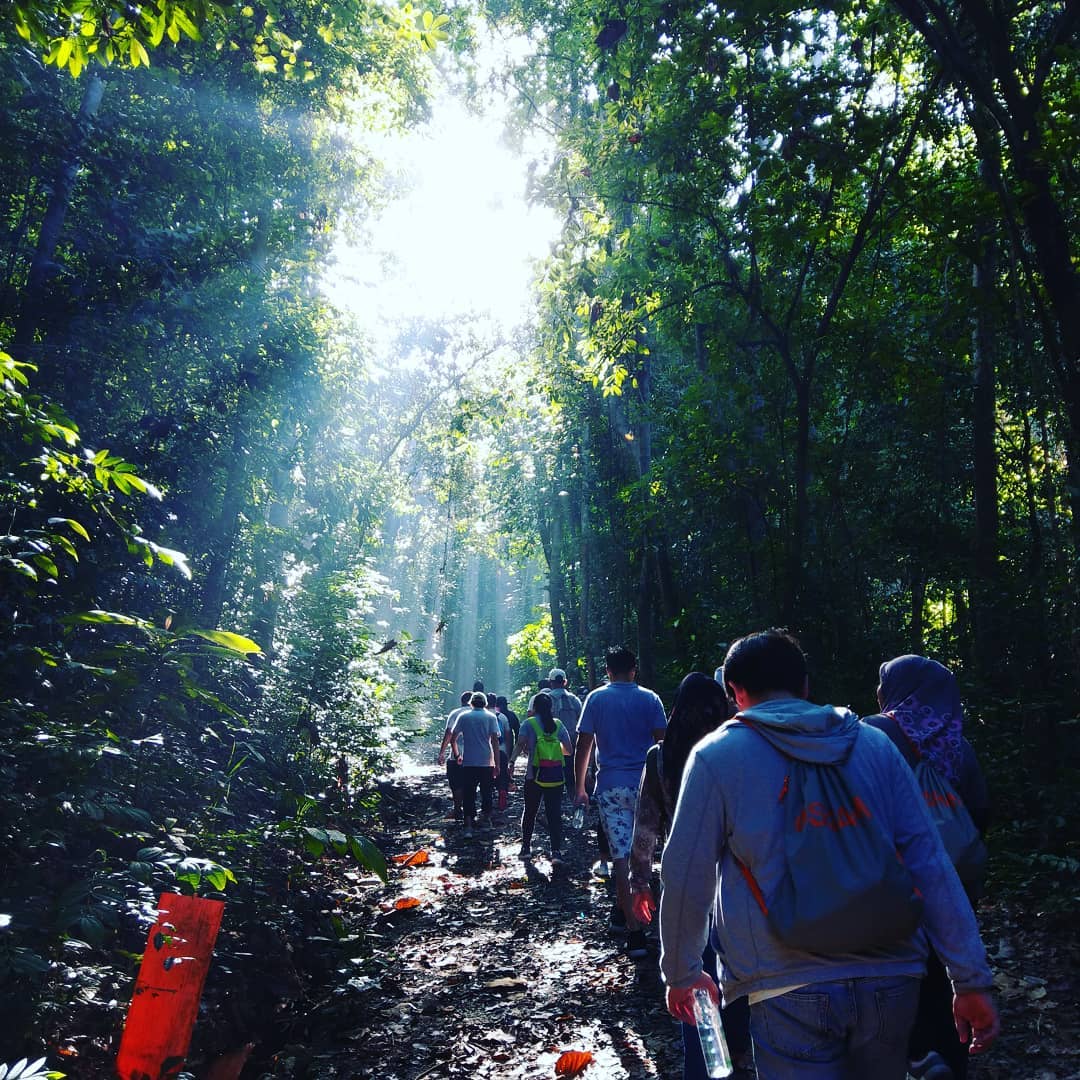 Image credit: @chee_eng.ooi
Those who like to get their early morning workouts in can go for the guided jungle trekking. At only RM20/pax, you'll be able to register for the activity at the resort's reception, and they'll let you know how to proceed next.
Your guide will take you to some of the island's historical sites from 100 years ago, back when it was a leper asylum.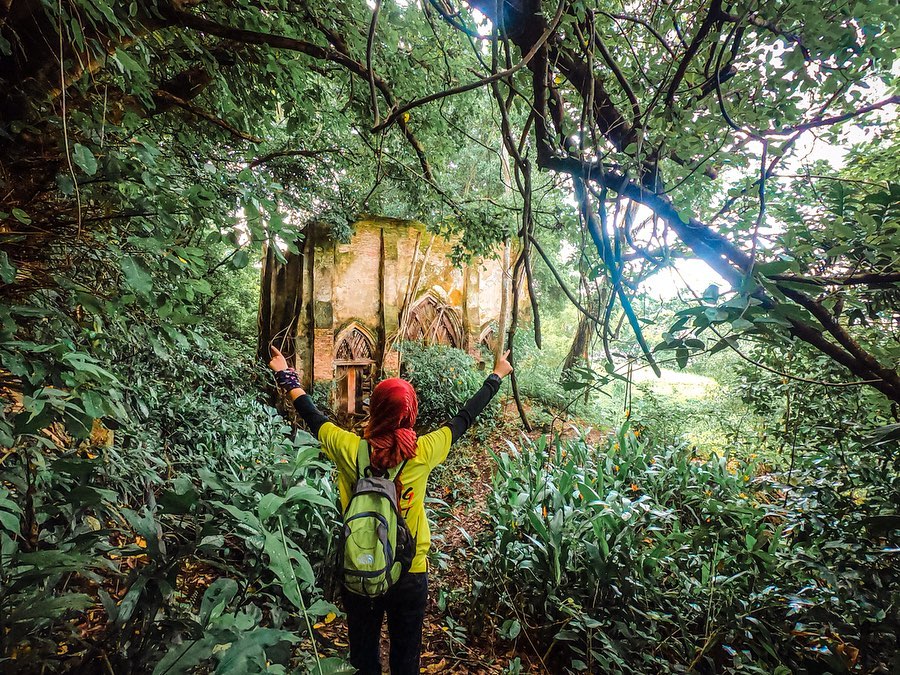 An old British prison deep inside the jungle
Image credit: @eyda_aziz
You'll tour around the ruins of an old British prison while your guide gives you a crash course on the history of the place. 
---
Kayak
---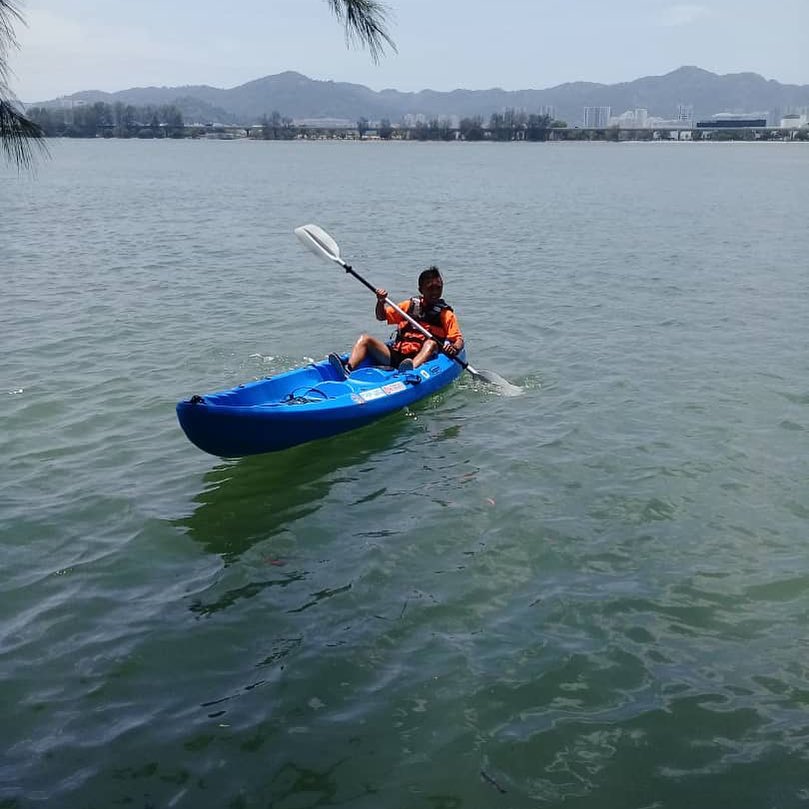 Image credit: @mr._gary2608
Day visitors are welcome to use the facilities in Jerejak Island Resort, which means you'll have access to all their attractions like archery and kayaking. If you're keen to get out into the open waters, you can rent a kayak for RM15. You'll get 15 minutes to row yourself out as far as you can while taking in the view around you. 
For the adventurous, Jerejak Island Resort is in the midst of constructing a flying fox attraction for visitors to zipline through the jungle. Till it's ready, you can go for their other activities like rock climbing and paintball. 
---
Weekend getaway at Pulau Jerejak
---
If you're a traveller looking to tick local destinations off your list, don't miss out on the revamped Pulau Jerejak. This destination fits the bill for 2 types of people: those who are looking to have quiet getaways with plenty of photo ops to amp up the 'gram, and those who want an adventure-packed weekend full of outdoor activities. 
To get here, head over to Jerejak's jetty in Bayan Lepas and purchase your ticket (RM25/adult). The daily ferry service starts as early as 6.30AM while its last journey back Penang Island is at 11.30PM. You can plan your trip by checking the schedule here.
If you're an outdoorsy person, check out these other things to do in Malaysia:
Hiking:
Outdoor activities: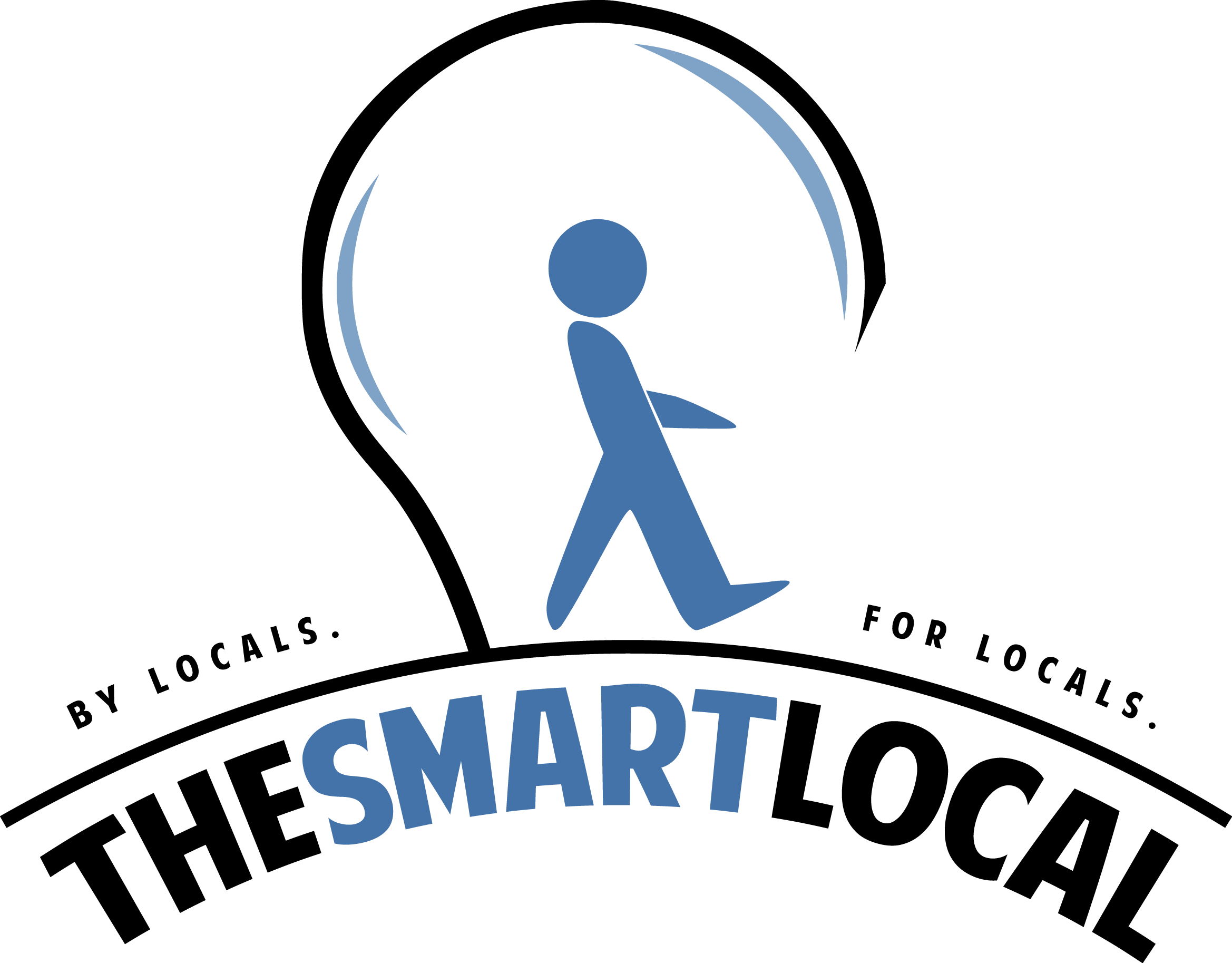 Drop us your email so you won't miss the latest news.