Things to do in Setia Alam 
---
When we think of Klang Valley, places in Petaling Jaya and Kuala Lumpur are the first to cross our minds. We've grown so accustomed to popular restaurants and hangout spots being located in PJ and KL that we rarely explore further beyond or around those areas. 
But it's about time other lesser-known townships get the limelight as they too have their own unique charm and attractions. Setia Alam, an urban town at the border of Klang, has plenty of things to do and food to eat, so be sure to include it in your weekend plans to discover new experiences!
---
–   Things to do   –
---
1. Have a breezy stroll at Setia City Park 
---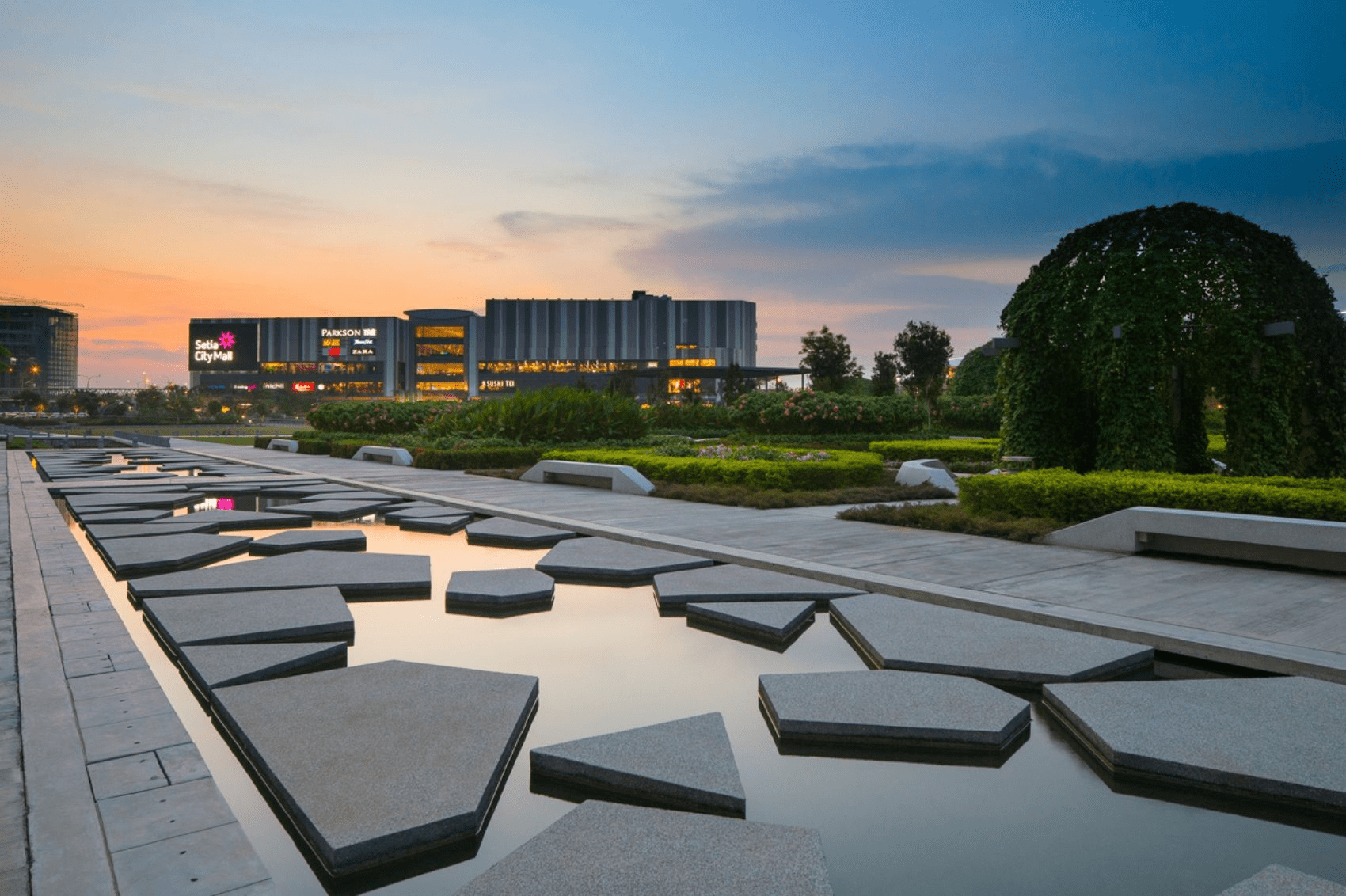 Image credit: stxla
Setia City Park is a vast landscape featuring wide green fields and endless skies. Stand with your back facing the mall to get unobstructed views of the picturesque spots. You can also pose with modern sculptures, pavilions, and the fountain dotted along the park when you go for a breezy stroll.
The park has several family-friendly recreational activities as well. Kids can fly kites, strap on a rollerblade and skate, or play on their two playgrounds – one designated for older kids, the other suited for toddlers.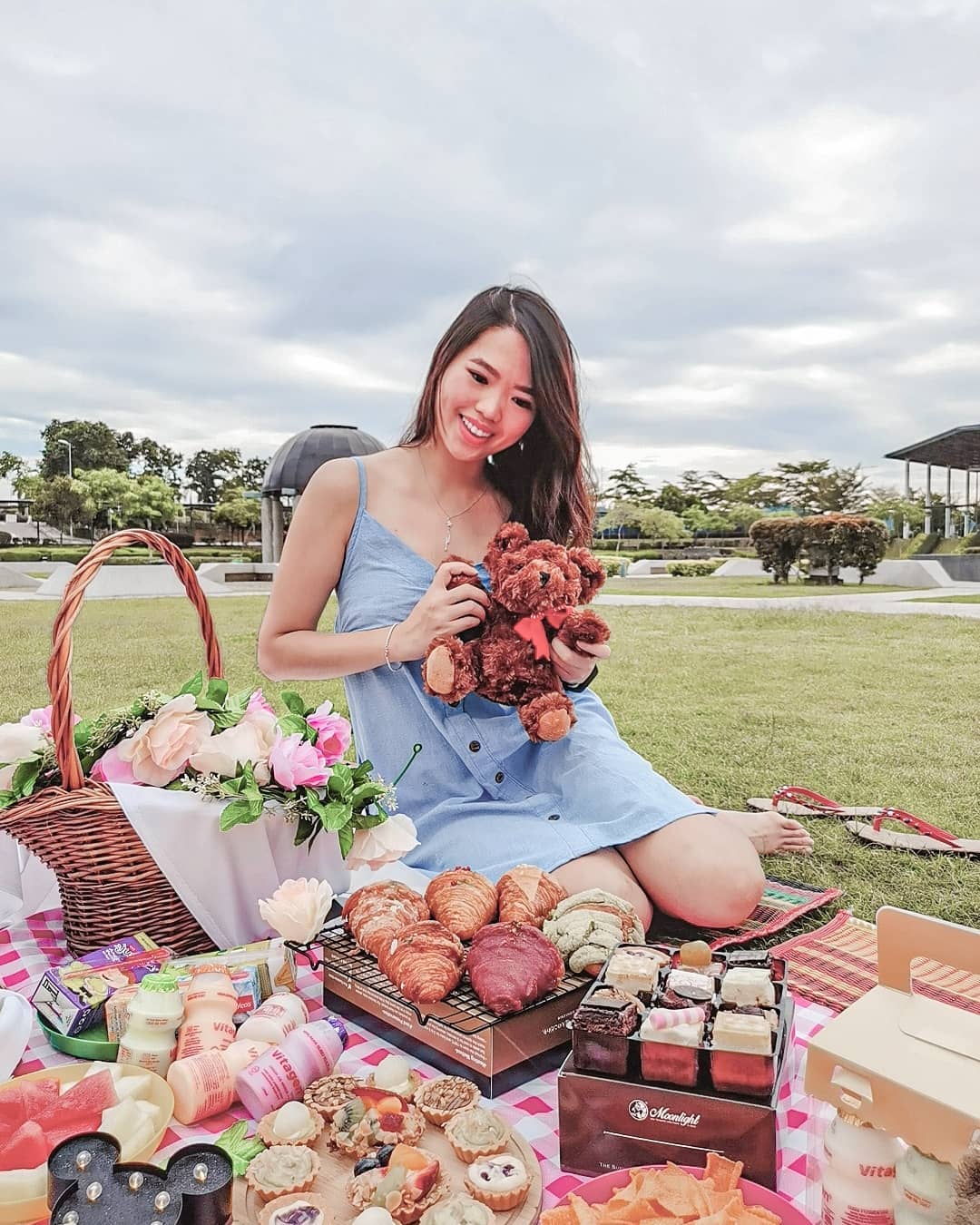 Image credit: @isabellex37
You can also pack some bites from home, or just get takeaway from the eateries in the attached Setia City Mall to enjoy a picnic here. 
Address: Persiaran Setia Dagang, Setia Alam, 40170 Shah Alam, Selangor
Opening hours: 10AM-10PM, Daily
Telephone: 03-3375 8688
---
2. Go on a food hunt at Setia Alam Night Market 
---

Image credit: @chiazheng
With more than 700 stalls serving a huge variety of food and drinks, Setia Alam Night Market along Jalan Setia Prima is the longest pasar malam in Malaysia, stretching up to 2.4km long.
Setia Alam Night Markets prides itself on being a muhibbah (multi-racial and multicultural setting) pasar malam as it has stalls operated by Chinese, Malays, and Indians, thus attracting a diverse crowd from all races.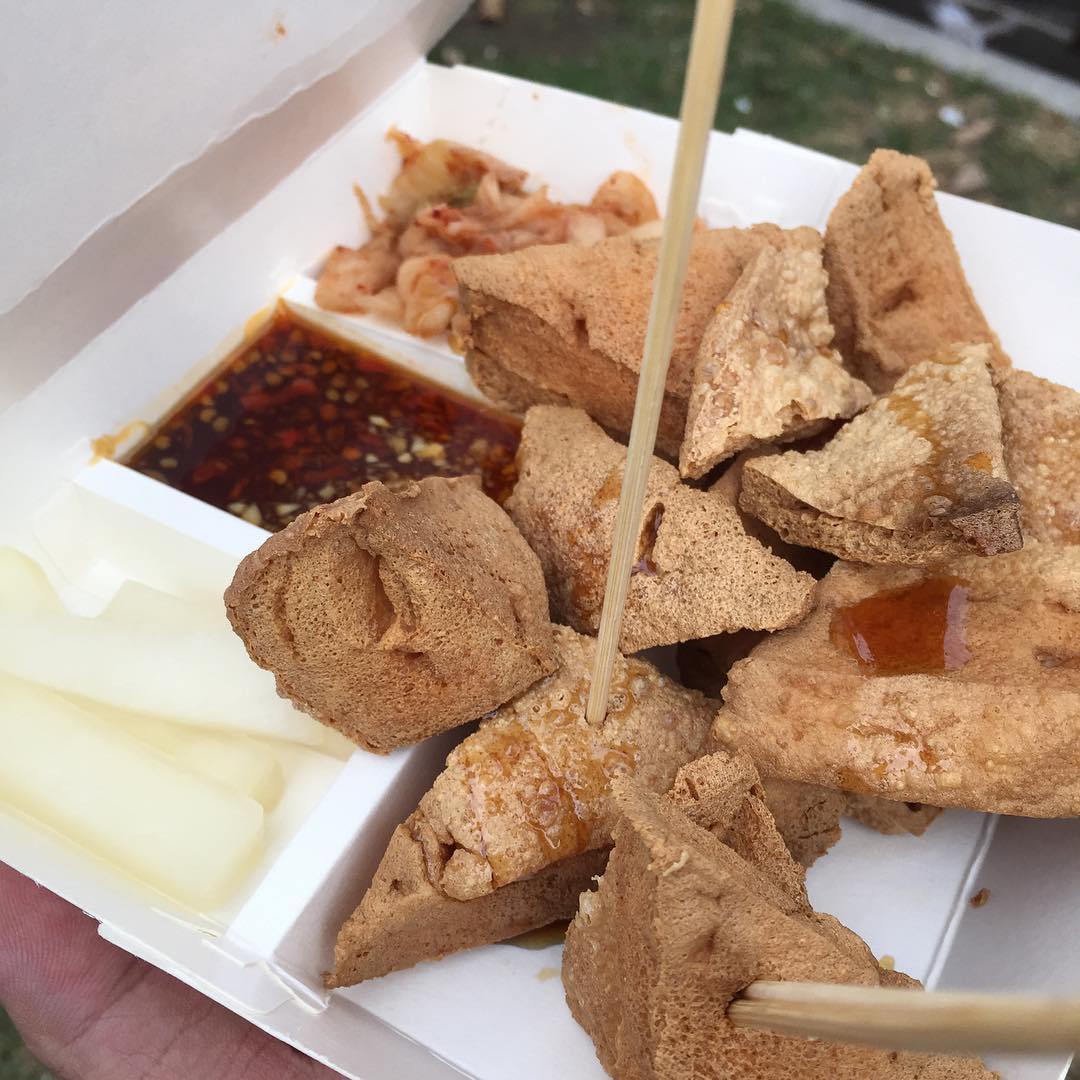 Image credit: @chonglekjan
This pasar malam is a must-visit for foodies on a street food pilgrimage. You can find usual staples of apam balik, satay, and soya bean, as well as more uncommon offerings such as smelly tofu, Coca-Cola chicken, macarons ice cream, grilled cheese oysters, and more.
Address: Jalan Setia Prima A U13/A, Setia Alam, 40170 Shah Alam, Selangor
Opening hours: Sat 4.30PM-10AM
---
3. Pepper your Insta feed with photos taken at Sunsuria Forum's BookXcess
---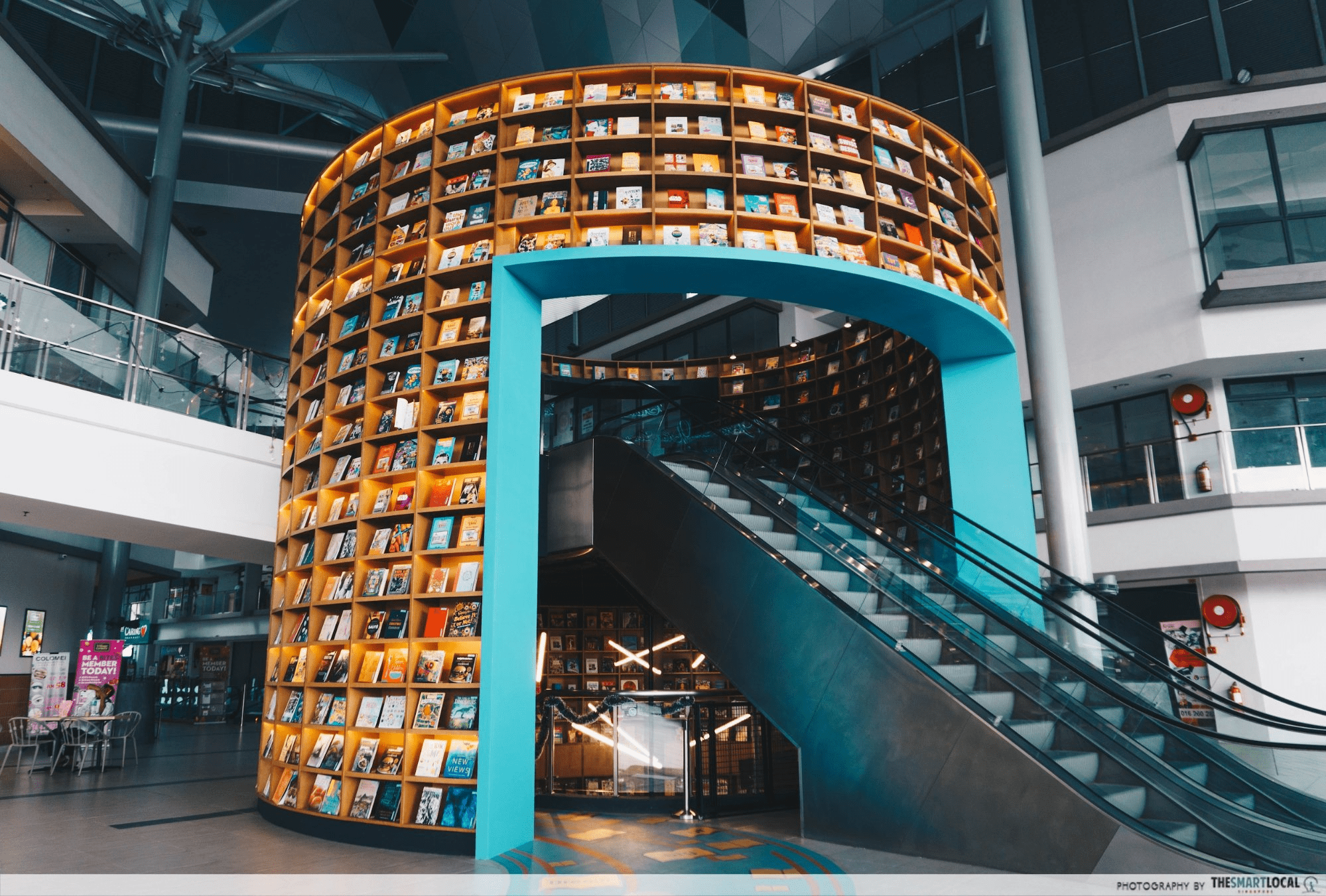 Sunsuria Forum's BookXcess is home to the Insta-worthy cylinder-shaped bookshelves, similar to Seoul's Starfield Library.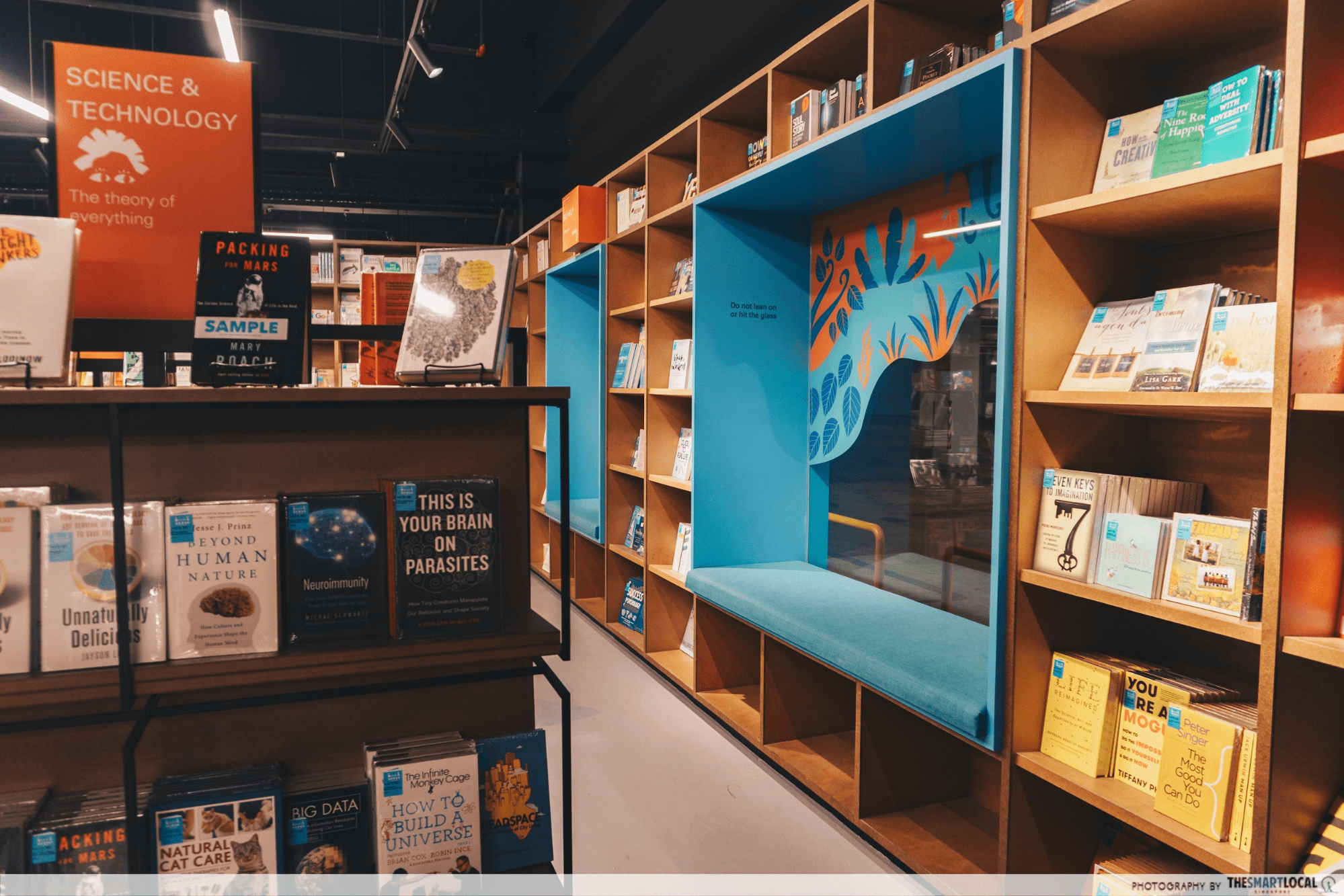 They have more than 500,000 books up for grabs at discounted prices and you can even delve into your book hauls immediately at their many reading nooks.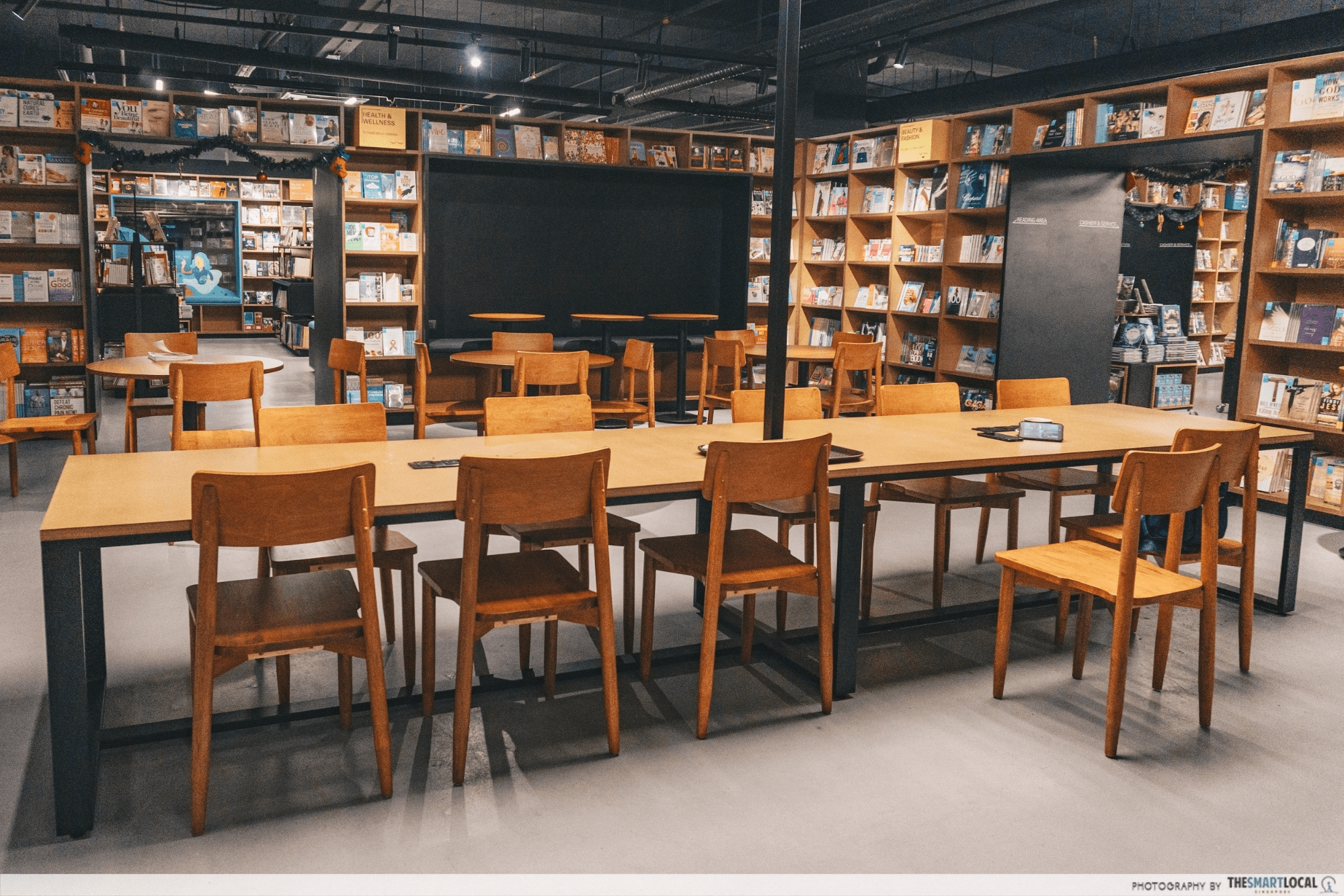 There is also a designated working space furnished with desks, chairs, and charging points suited for college students looking to complete their assignments in a quiet area. The space is also adjacent to an in-house cafe serving pastries, pies, and drinks so you can power up whenever you're feeling peckish.
Read more about Sunsuria Forum's BookXcess here or watch our video here.
Address: SB-1, Sunsuria Forum, No.1, Jalan Setia Dagang AL U13/AL, Seksyen U13, Setia Alam, 40170 Shah Alam, Selangor
Opening hours: 10AM-8PM, Daily
Telephone: 03-5031 9458
---
4. Shop to your hearts' content and visit art installations at Ardence Labs
---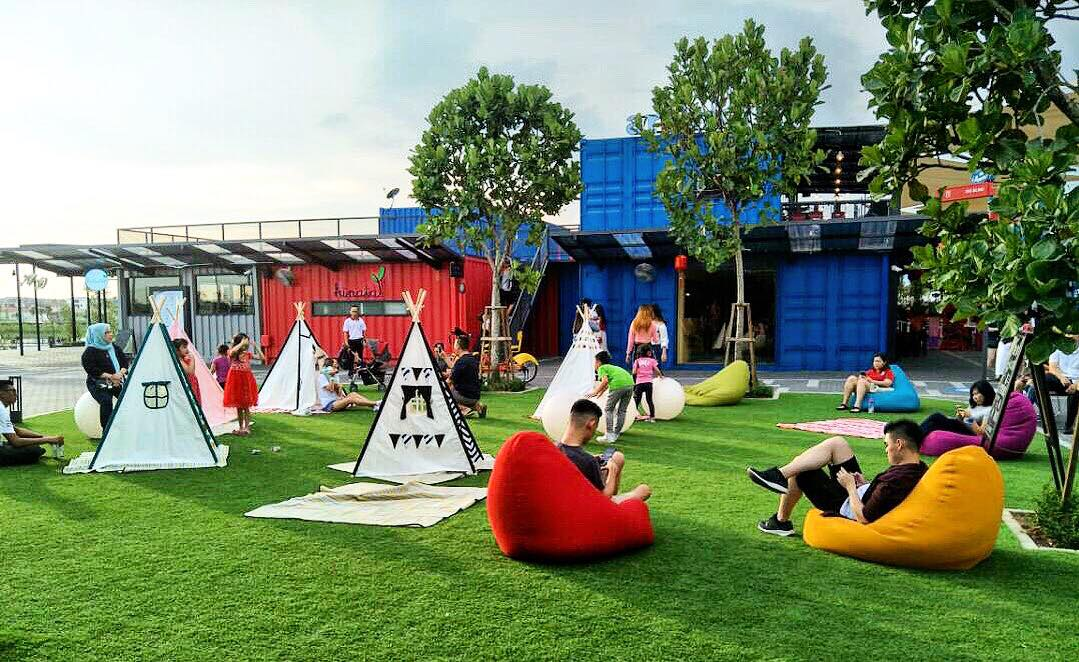 Image credit: Ardence Labs at Klang Valley
Ardence Labs is an al fresco hangout spot filled with colourful container shops housing a gym, pet hotel, convenient marts, optical shop, and plenty of eateries offering brunches, baked goods, local delights, and alcoholic beverages.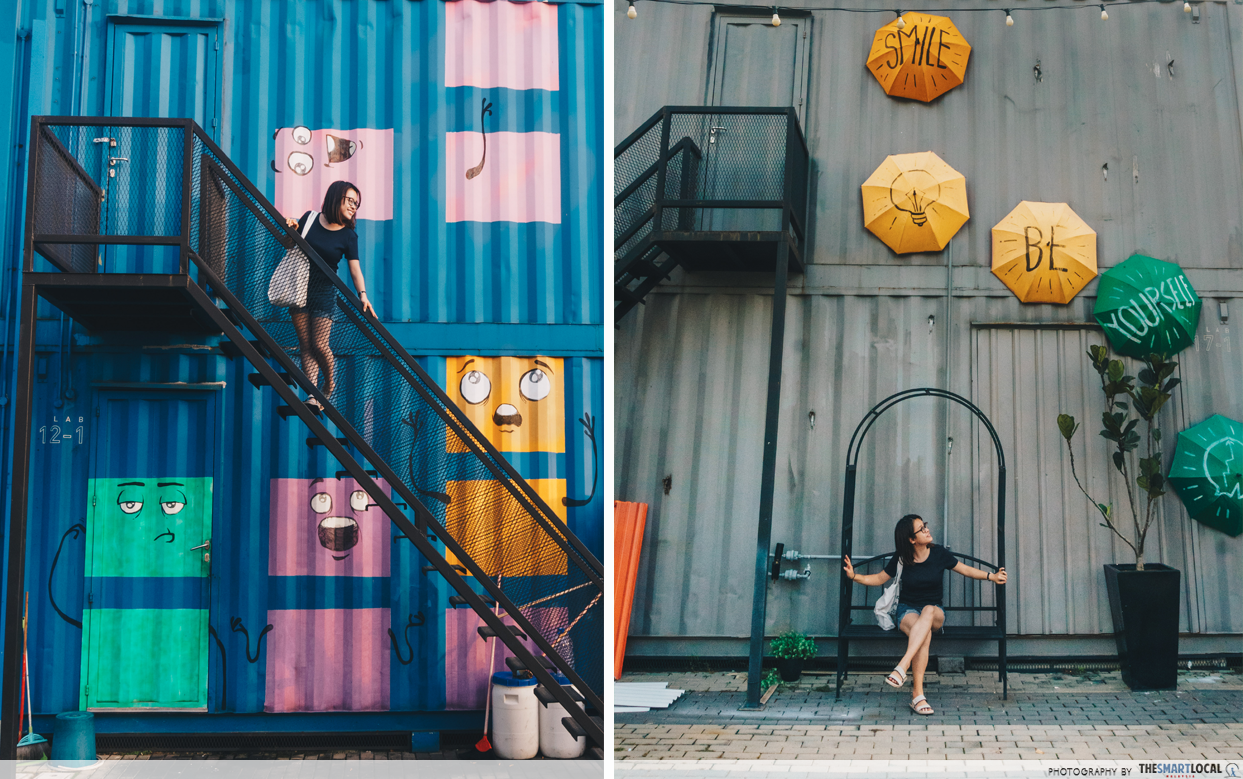 Other than their retail offerings, Ardence Labs holds vibrant art installations every now and then – some of them are even interactive, such as 3D floor art, that children can play around with.

Image credit: @ngfoongling
For those who like to keep active, you can go for a leisure cycle around the park by the lake. You can rent a single bike or a family bike from Cykel & Cyclist (from RM15).
Read more about Ardence Labs here.
Address: Persiaran Setia Alam, Eco Ardence, 40170 Setia Alam, Selangor
Opening hours: 10AM-10PM, Daily
Telephone: 03-7499 2552
---
5. Visit Urban Park @ Setia Taipan for a stroll, or to bird-watch or parkour
---

Image credit: SP Setia
Setia Alam brands itself as a nature-inspired residential town, evident through their number of recreational parks and open spaces. One of its must-visit spots is the Urban Park @ Setia Taipan, a community space designed for outdoor activities.
More than just your average neighbourhood playground, the Urban Park caters to people of all ages and with varying interests. Those who prefer a leisure walk can utilise their jogging track that's curved around the wetlands. There's also a station with exercise equipment that you can have a go on.
The park is also a hotspot for daredevils to practise skating or parkour on their concrete terraces and feature walls, while bird enthusiasts can bird-watch on the multi-storey observation deck during migration season.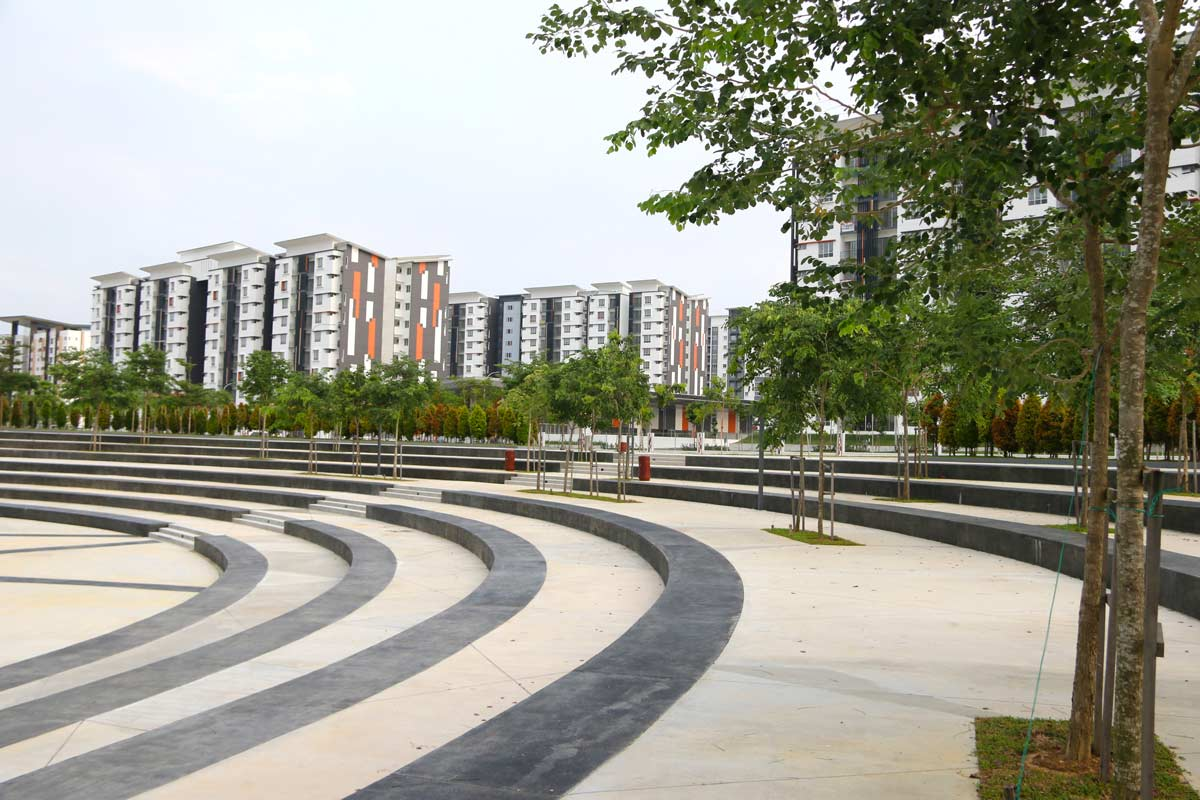 Image credit: Landezine Award
Before the pandemic, people would hold gatherings at the amphitheatre. We hope that as things slowly return to normal, we can see barbecue parties, mini carnivals, and other smaller-scale functions being held here again. 
Address: Jalan Setia Gemilang U13/45B, 40170 Shah Alam, Selangor
---
6. Grab a frappe at Starbucks Reserve drive-thru
---

Image credit: @dssc_11
Coffee enthusiasts and Starbucks fans will want to visit Malaysia's first Starbucks Reserve drive-thru. Drinks are brewed using seven different methods – all designed to suit each drinker's taste more closely in terms of the coffee taste and richness, unlike the regular Starbucks menu, which is more universal.
The beans are rare and sourced from remote coffee farms around the world, so you won't be able to find a similar brew in other coffee bars.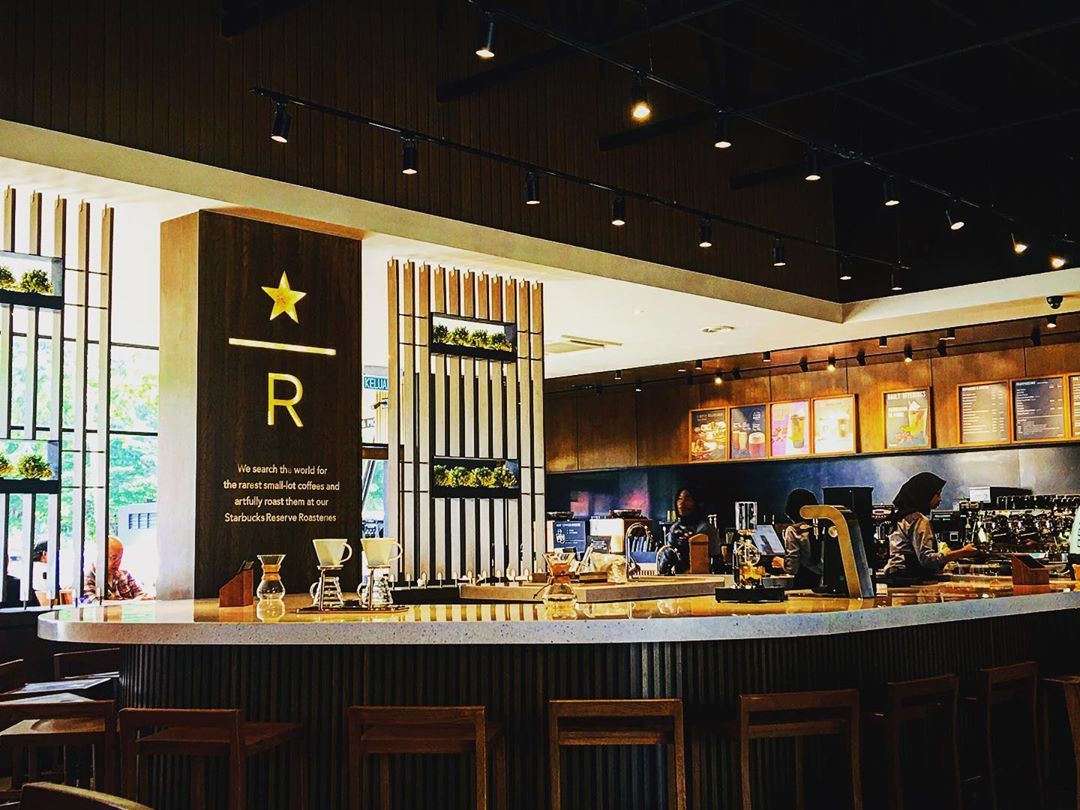 Image credit: @aaronfoongcw.mvp
You can opt to order your coffee via the drive-through, or chill at the Reserve bar where you can witness certified coffee baristas brewing the drinks behind the counter.
Starbucks Reserve outlets are also known for their luxe, aesthetic interiors, so visiting this one will definitely make your regular Starbucks run feel a little bit more special.
Address: Lot. 4, Persiaran Setia Impian, Bandar Setia Alam, Seksyen, U13 Shah Alam, 47500, Selangor
Opening hours: 7.30AM-12AM, Daily
Telephone: 03-5886 0933
---
–   Where to eat   –
---
1. LUNA LUNA – Malaysian-inspired fast food joint
---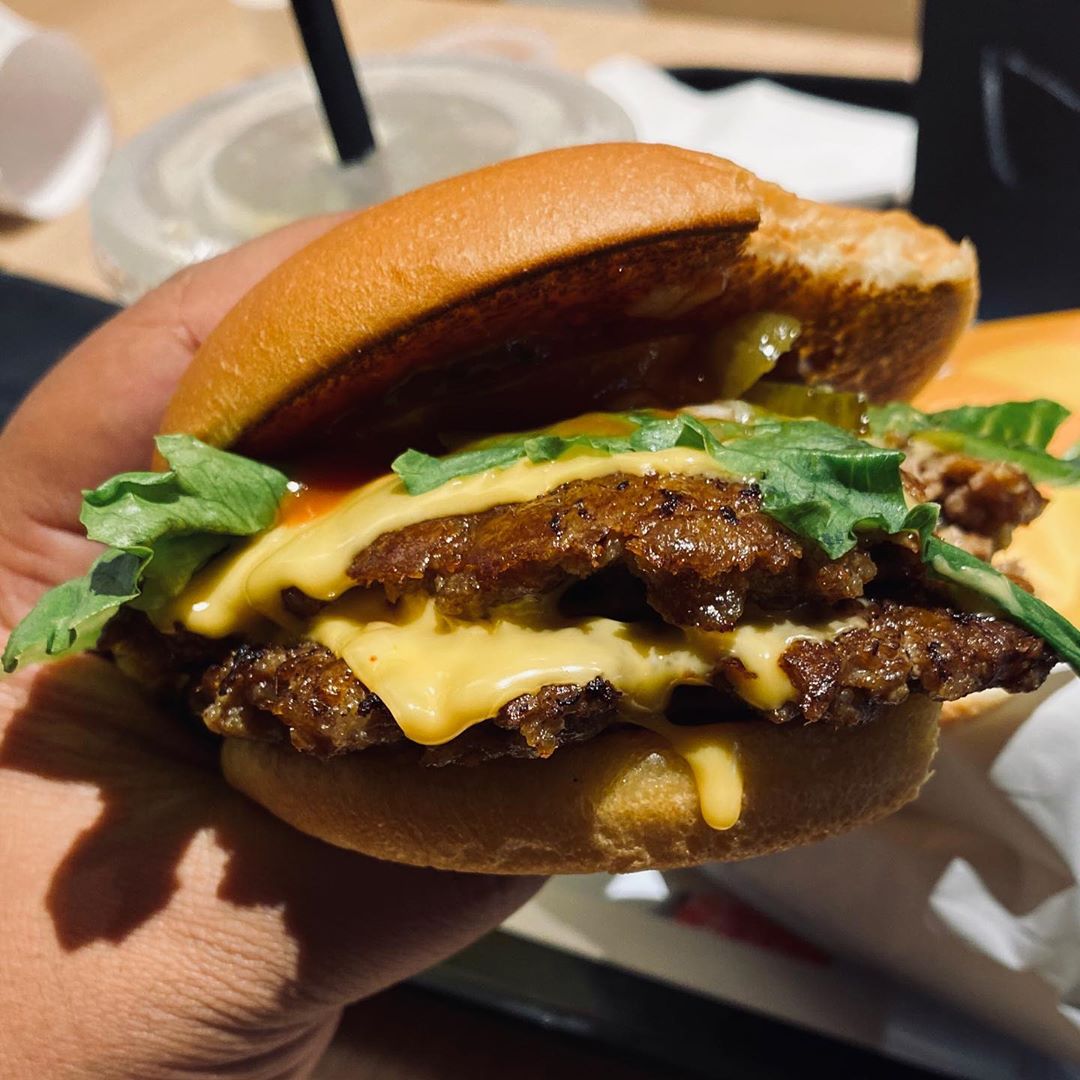 Image credit: @ainuddinmdzin
Branding themselves as a Malaysian-inspired fast food joint, LUNA LUNA puts a Malaysian twist in all their menu items by combining classic fast food dishes with a unique local spin.
Their signature burger, the LUNA burger – RM19.90 for a set with fries and a drink – is made up of grilled beef patty with beef bacon slices, American cheese, peanut sauce, chopped onion, cucumber, and lettuce, sandwiched between brioche buns. Think satay flavours but in a burger form.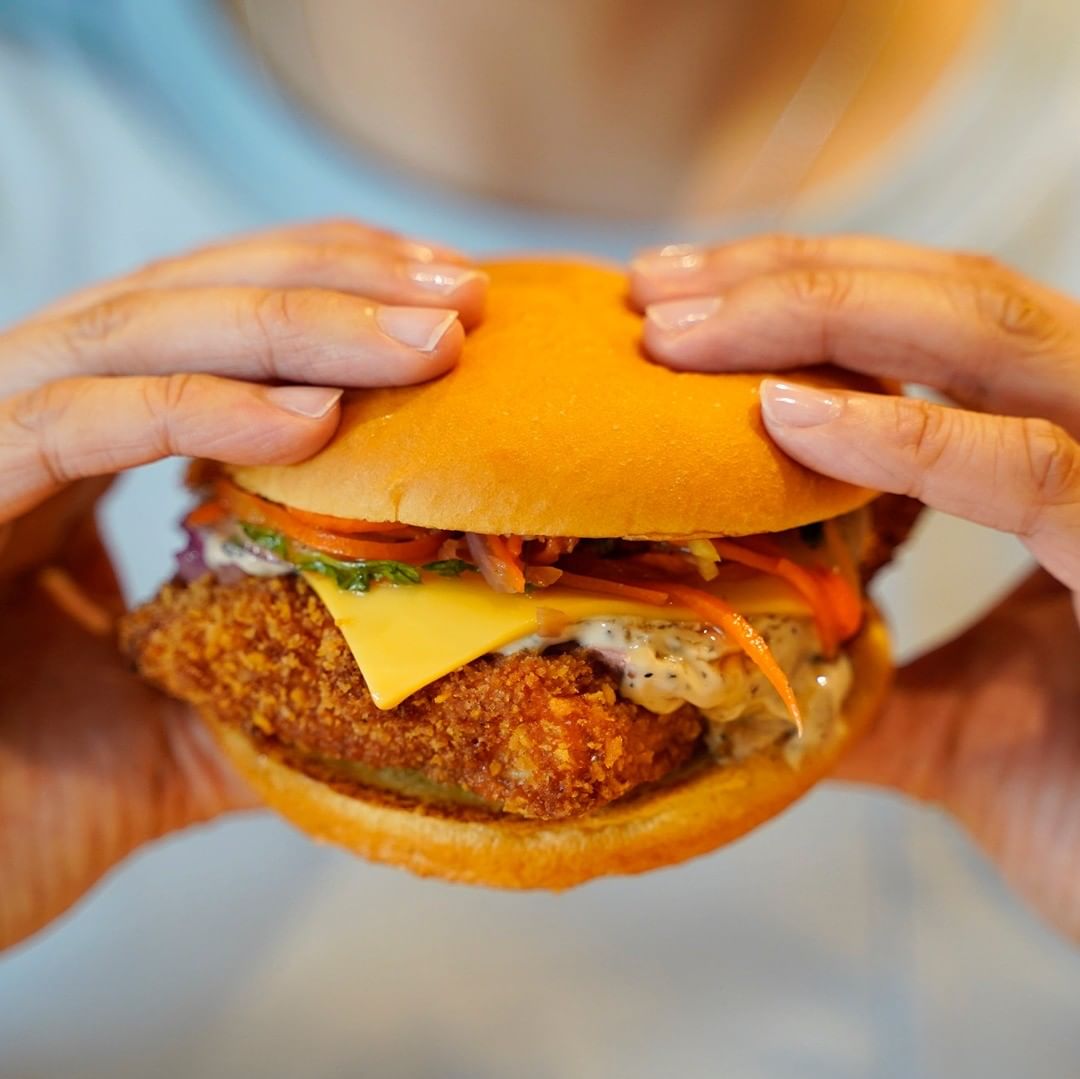 Image credit: @lunalunamys
Other quirky renditions include the crispy fish Kerabu burger (RM15.90 for a set) – a remake of Kelantan's famous Nasi Kerabu. LUNA LUNA's version comprises fried fish fillet with American cheese, black pepper mayo, papaya salad, and chopped onion in a baked potato bun.
Diners can also opt to switch their french fries with keropok for a true Malaysian feast.
Address: LG 25-26, Setia City Mall, Persiaran Setia Dagang, Setia Alam, 40170 Shah Alam, Selangor
Opening hours: 10AM-10PM, Daily
Telephone: 018-388 6065
---
2. Bukku Cafe – cosy book cafe
---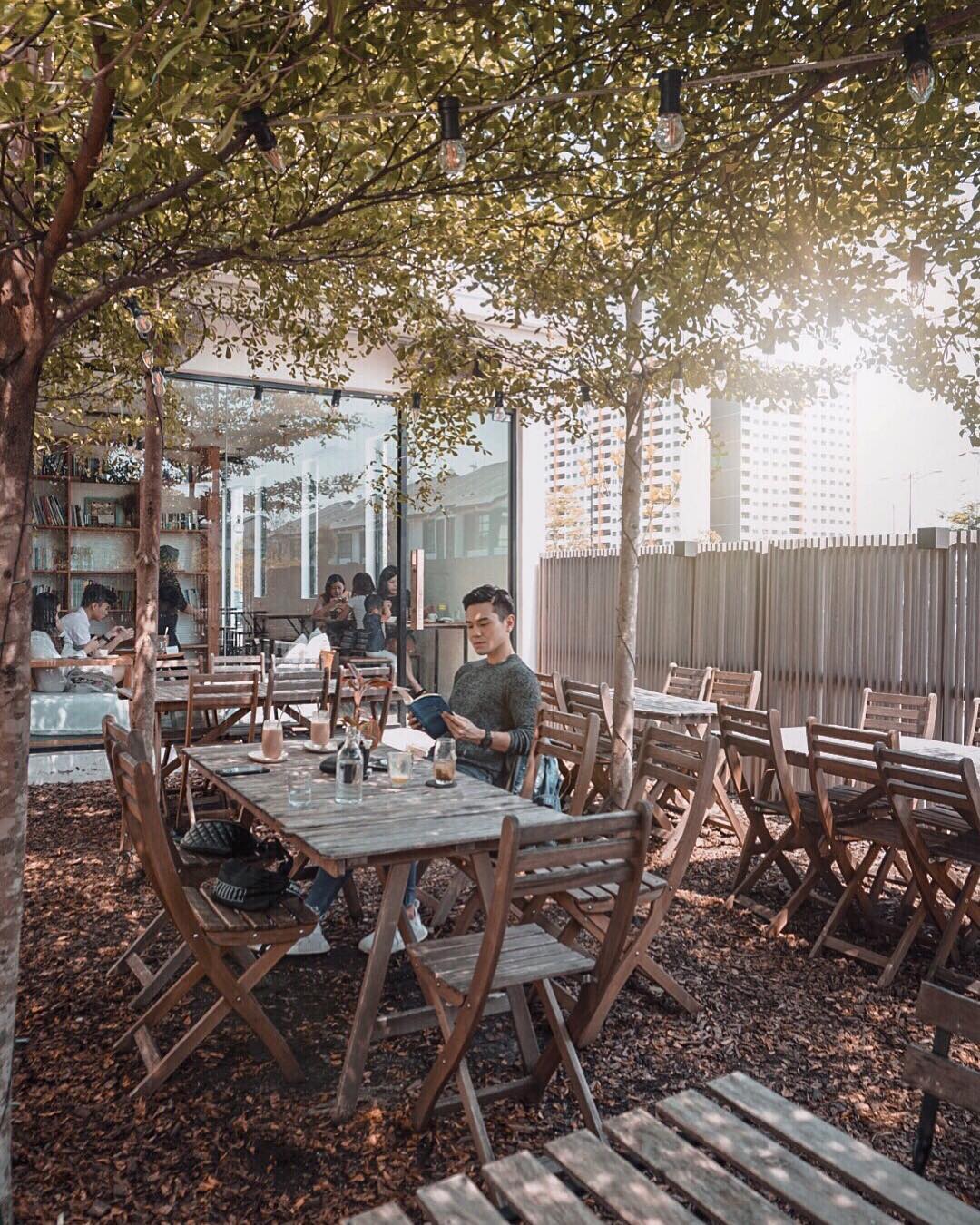 Image credit: @keingkokck
Bukku is a cosy book cafe perfect for spending a few hours in to catch up on reading or get some work done. Their floor-to-ceiling windows, wood-themed decor, outdoor yard, and soft, mellow tunes playing throughout the day give the place a very inviting and homely atmosphere.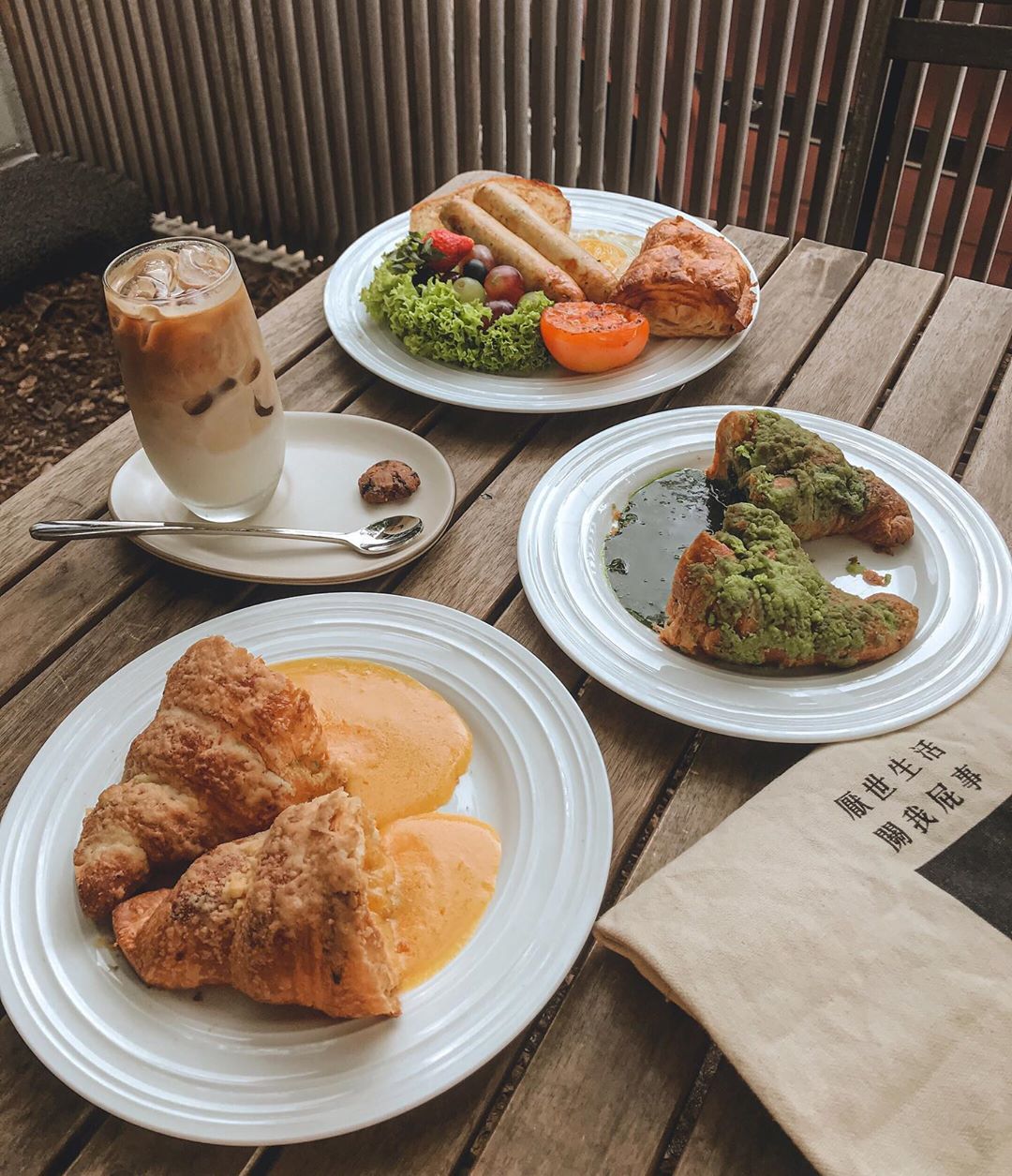 Image credit: @shaunology
Their menu is a little bit of everything – all-day breakfast, rice bowls, burgers, cakes, croissants, and coffee, but their famous item is the salted egg yolk croissant (RM7.50). It has a rich, gooey molten salted egg yolk filling that oozes out of a soft, buttery croissant, and it's surprisingly not too heavy nor does it give you the overly stuffed feeling after.
Address: No.1, Jalan Singgahsana 4A/KU5, Bandar Bukit Raja, 41050 Klang, Selangor
Opening hours: 10AM-5PM, Daily
Telephone: 012-567 7392
---
3. Gerai. The Food Loft – affordable Malaysian comfort food
---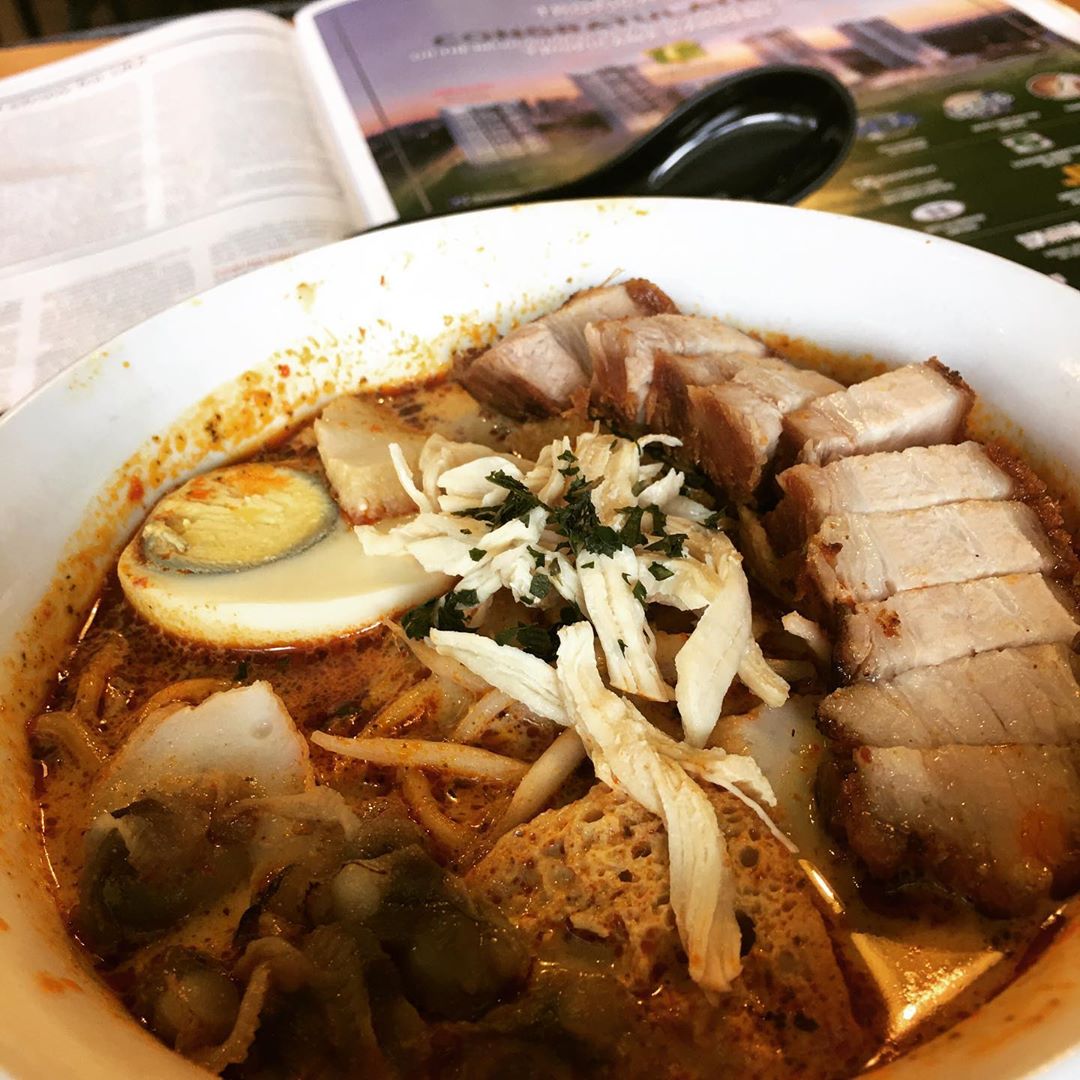 Image credit: @salvadordali888
As a local restaurant serving affordable Malaysian favourites, Gerai's signature laksa (RM10.50) is a familiar but impressive version of the well-loved dish. It has a rich coconut milk broth served with thick glass noodles, minced chicken, hard-boiled egg, beansprouts, and tofu pok.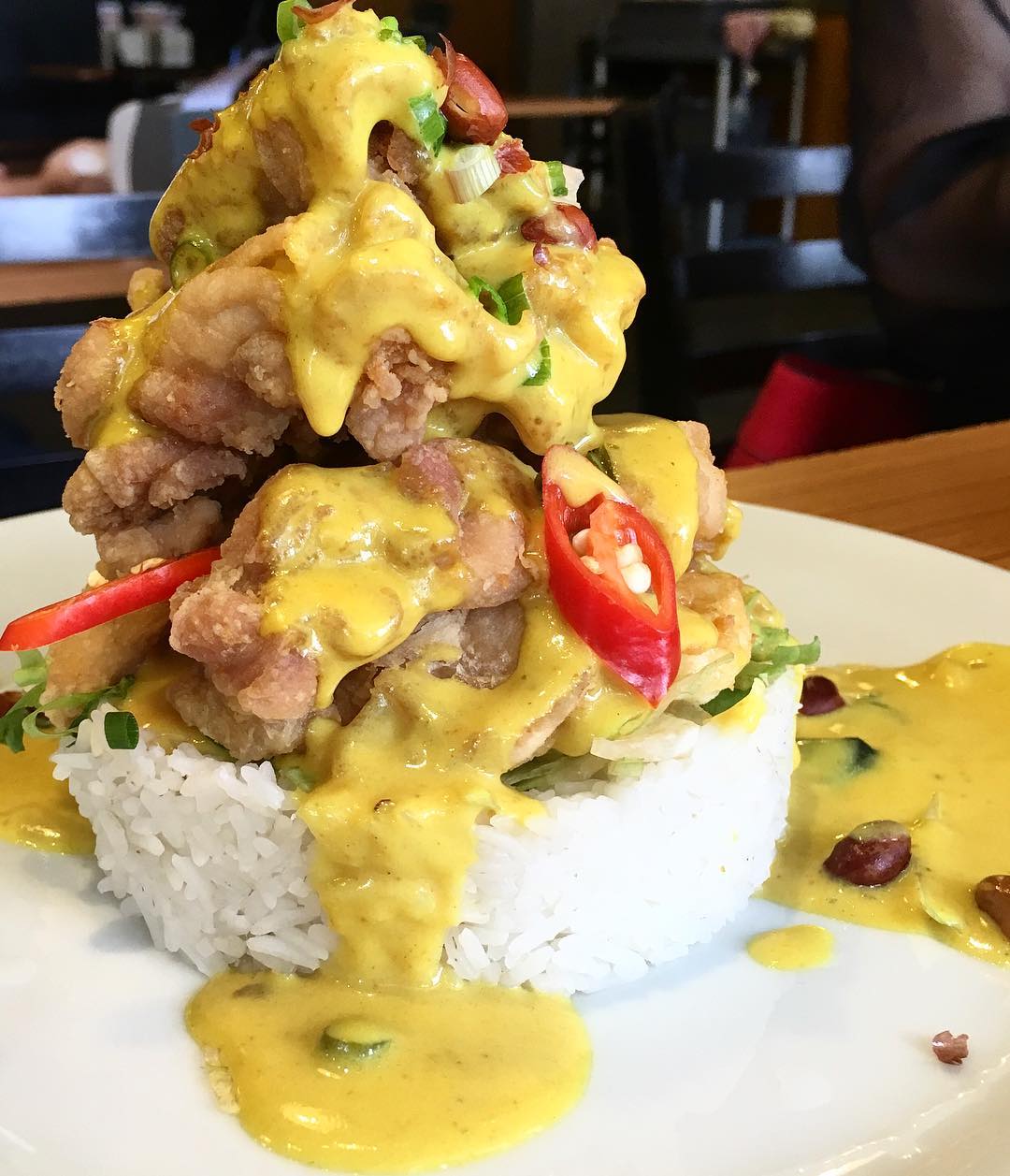 Image credit: @syaqina__
Setia Alam regulars usually head here to satisfy their Malaysian food cravings as the menu is pretty comprehensive, with a wide range of staples – butter chicken rice, dry chilli pan mee, cendol, and many more, all priced below RM15.
Address: 28-1, Jalan Setia Utama U13/AV, Setia Alam, 40170 Shah Alam, Selangor
Opening hours: Tue – Sun 9AM-8PM
Telephone: 010-260 1643
---
4. Kambing Bakar Cik Tri Sahara – cooks up a mean grilled lamb dish
---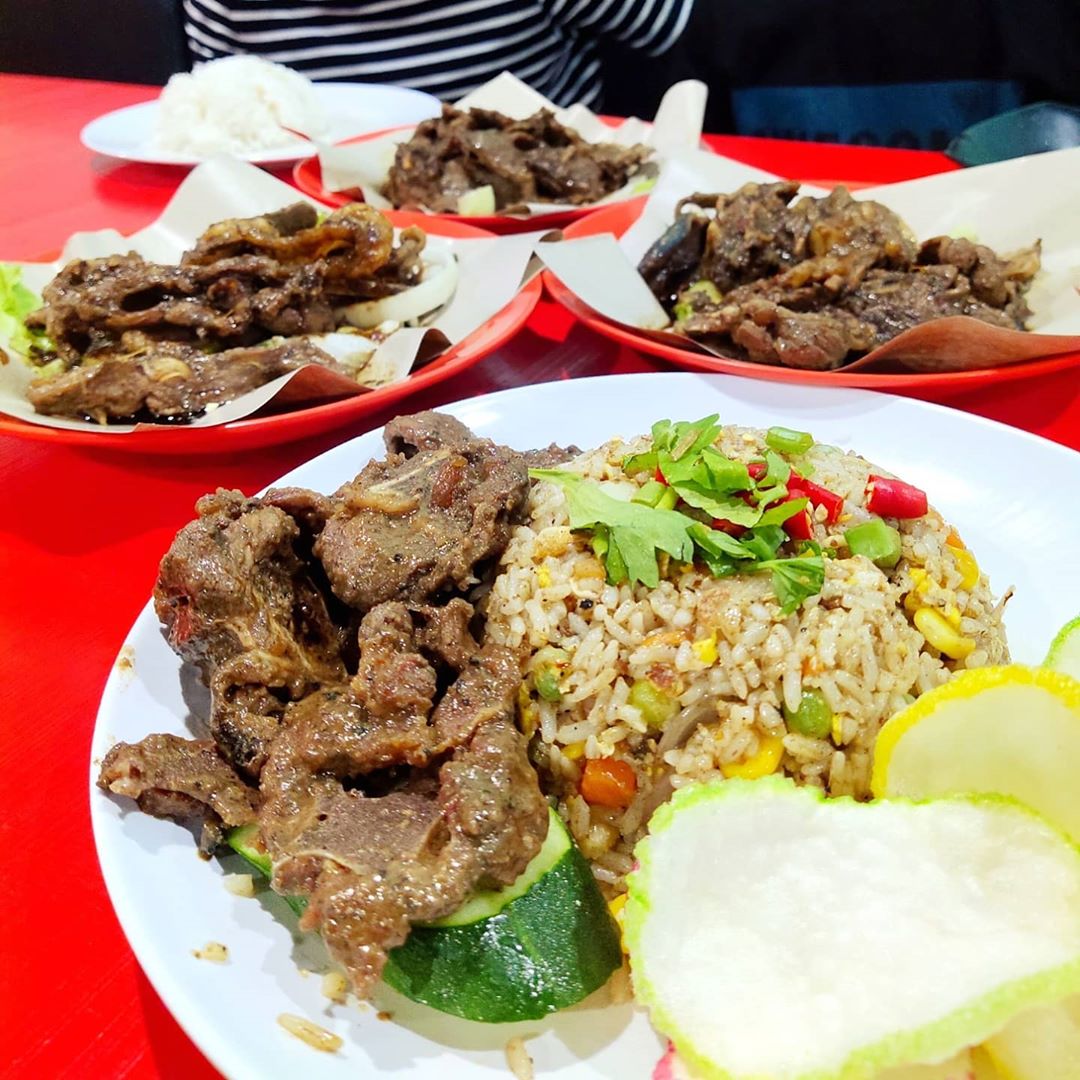 Image credit: @wandyamir
Meat lovers will enjoy devouring Kambing Bakar Cik Tri Sahara's grilled lamb with white rice and soup set (RM14). The lamb is marinated in Indonesian spices and then grilled upon order.
When grilled, the lamb's juices mixed with the marinade will produce a spicy, smoked gravy that goes well with white rice.
The restaurant is frequently packed, especially at night, but rest assured that it's easy to get a table and orders are usually served within 15 minutes.
Address: 45, Jalan Setia Prima A U13/A, Setia Alam, 40170 Shah Alam, Selangor
Opening hours: Fri – Wed 11AM-10PM
Telephone: 019-299 6725
---
5. Kebab Bowl – New York-style kebab bowl
---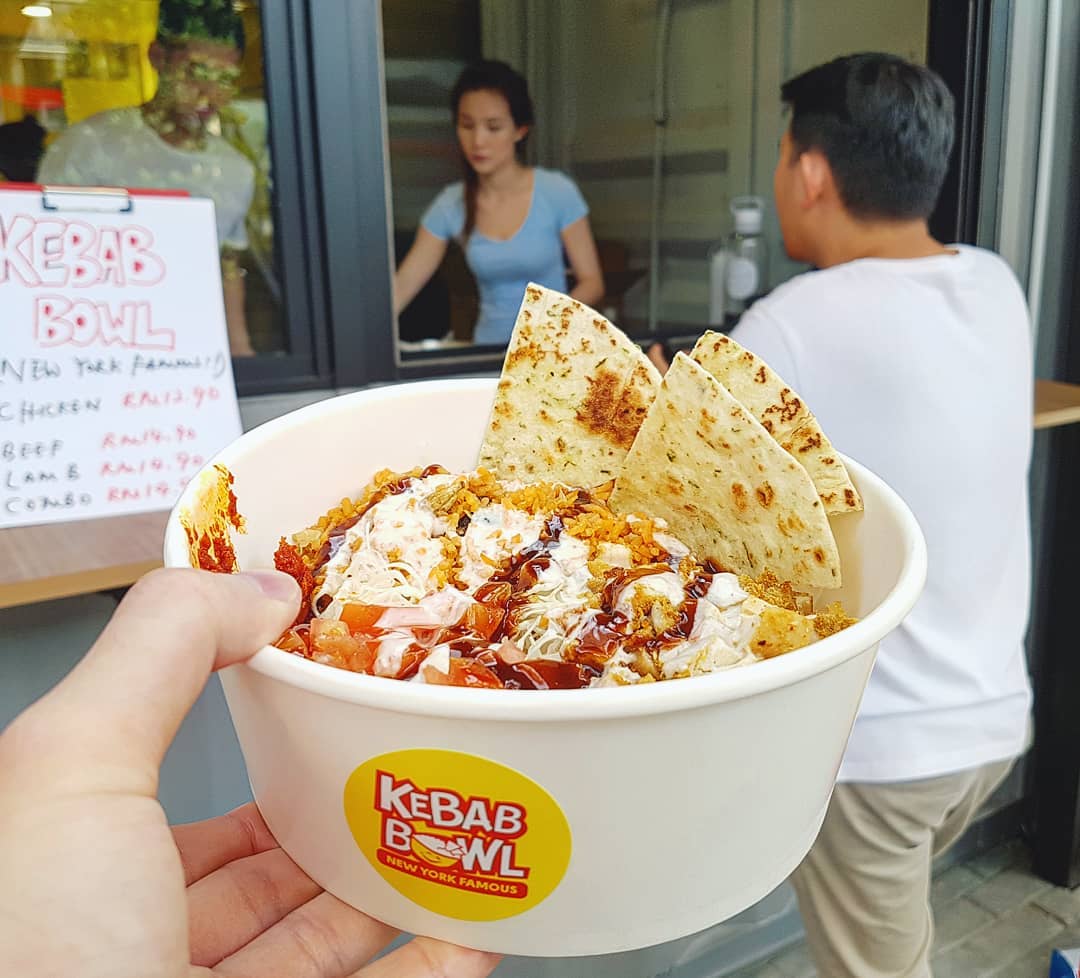 Image credit: @tanyunn90
Kebab Bowl is the first New York-style kebab bowl in Malaysia, taking inspiration from the famous The Halal Guys – a restaurant franchise serving Middle Eastern cuisine in Manhattan. 
You can pick between chicken, lamb, or beef, or even all three to go with a bowl of long-grained yellow rice accompanied by their secret white sauce (starting from RM10.90). There are also traditional wraps for those who prefer their kebabs the familiar way (starting from RM11.90).
Address: PT8, Persiaran Setia Alam, Eco Ardence, Seksyen U13, Setia Alam, Bandar Bukit Raja, 40170, Shah Alam, Selangor, Malaysia
Opening hours: 10AM-8PM, Daily
Telephone: 010-392 5688
---
6. Mich'sology – insta-worthy pink cafe with healthy food
---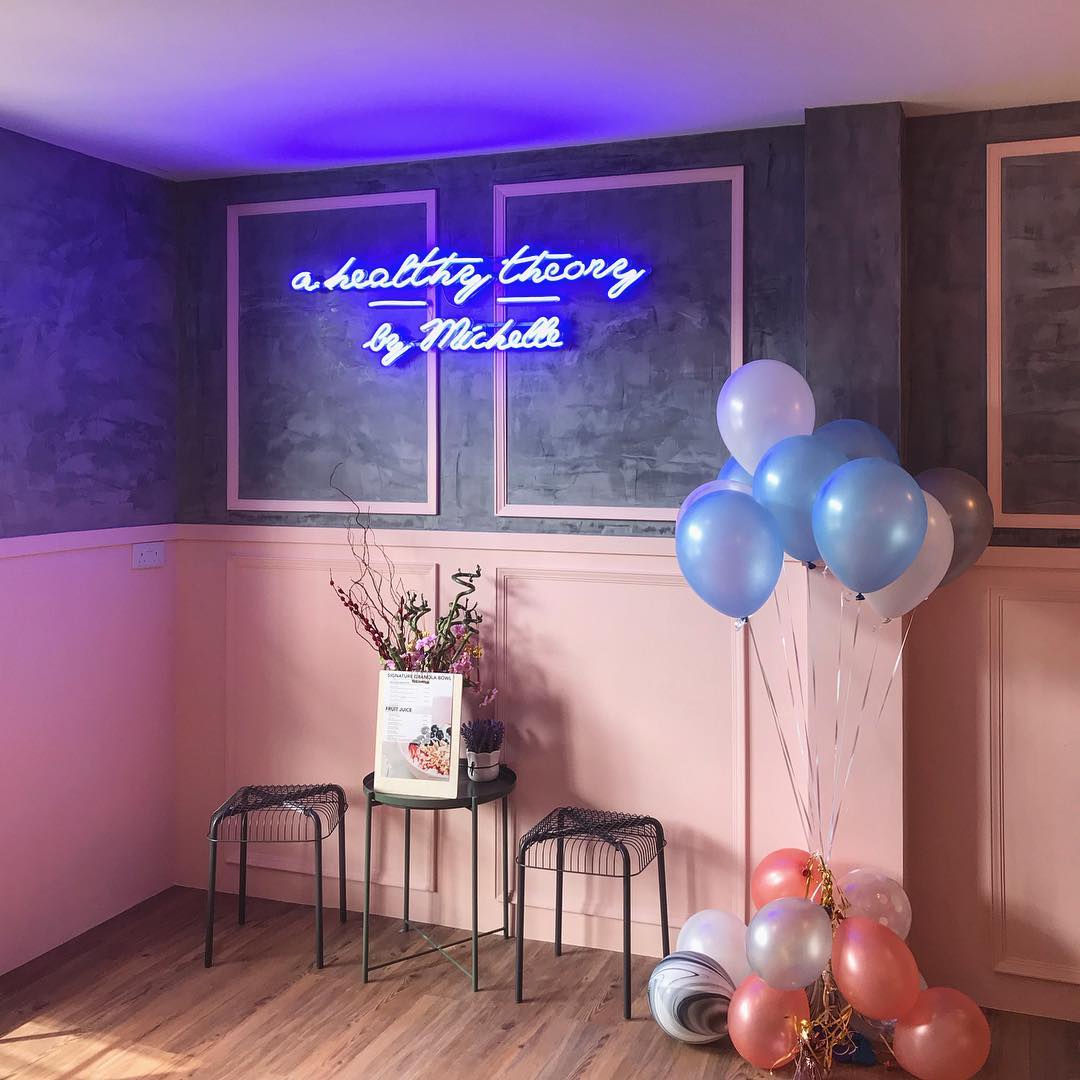 Image credit: @michsology
A pretty pink cafe with Insta-worthy food and matching utensils to boot, Mich'sology is a feast for the eyes while being good for your body as they specialise in healthy dishes. Their menu is made up of house juices, granola bowls, and poke bowls.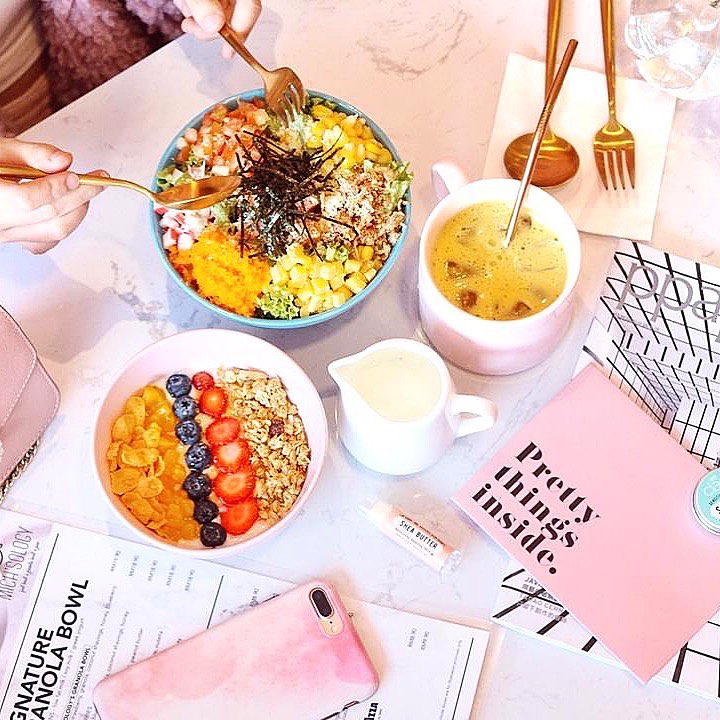 Image credit: @michsology
They have two signature dishes – a sweet and savoury option. The former is the Mich'sology Granola Bowl (RM19.90) – a mash-up of banana, strawberry, granola, cornflakes, honey, and blueberry. It'll make a healthy and tummy-filling breakfast to start your day with.
For those who prefer a savoury option, the Mich'sology Fuel Bowl (RM19.90) has generous amounts of salmon sashimi, crab sticks, corns, tomatoes, parmesan cheese, tamago, ebiko, seaweed, and fried shallots, completed with the Mich'sology sauce, a specially formulated recipe of mayo and lime.
Address: Lab 13-A, Ardence Labs, Persiaran Setia Alam, Eco Ardence, 40170 Setia Alam, Selangor
Opening hours: 11AM-7.30PM, Daily
Telephone: 016-660 6573
---
How to get to Setia Alam
---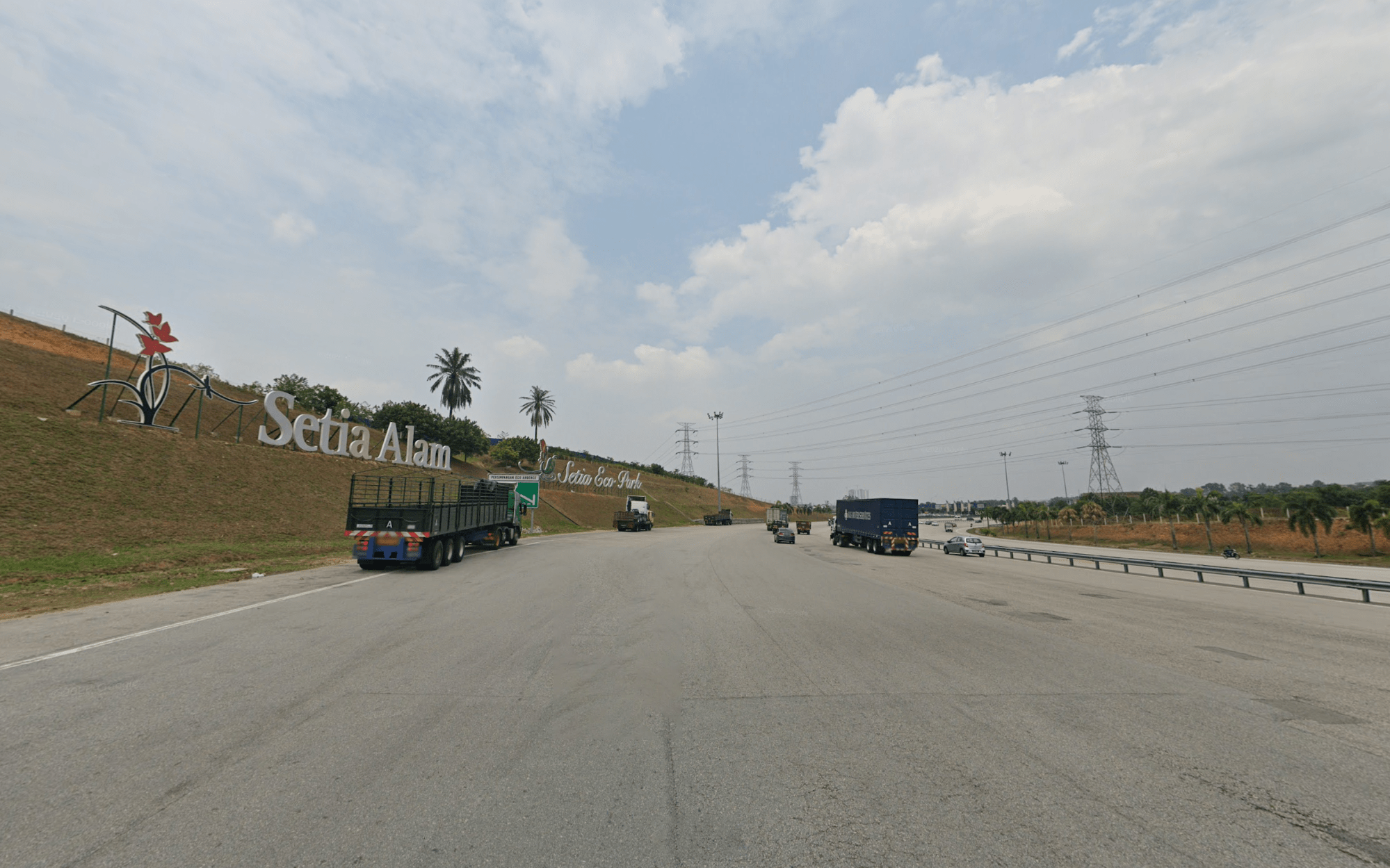 Image credit: Google Maps 
Setia Alam is a township 30 minutes away by car from KL and PJ. The drive may be further out, but it's really easy to get to as you'll just have to drive all the way straight on the NKVE highway following the Johor route.
Once you pass the Setia Alam toll, the places in the list above are all within the vicinity so you'll be able to cover a few of those in a day. 
---
Setia Alam guide 
---
Whether you're looking to spend time outdoors where your kids can have a good run around or new food places to dine at, Setia Alam has plenty to offer – perfect for friends, couples, and family weekends out of the city centre.
For more things to do outside of KL and PJ, check these out: 
---
Cover image adapted from: The Smart Local Malaysia, @eatasmuchasilike, and The Smart Local Malaysia
Get more stories like this!
Drop us your email so you won't miss the latest news.