Foodpanda rider spotted on mini motorcycle
---
Malaysian Foodpanda riders have been showing off their soft spots and care for their community during the MCO. They haven't skipped out on the sense of humour either, with a passionate rider going the extra mile of donning a panda costume while out on deliveries.
Another contender has since emerged in the humour section: a Foodpanda rider in full work gear who was spotted breezily going over road bumps on a tiny motorcycle. Whether it's for kicks or a creative alternative mode of transportation, the sighting is a hilarious one that has got netizens in stitches.
---
Speed bumps not a problem for tiny motorcycle
---
The 30-second video was shared on Twitter by user @JalalMisai_2, where it garnered over 1,000 likes and retweets at the time of writing.
Nothing seems out of the ordinary at the start of the video. In it, a Foodpanda rider is seen wearing the well-known food delivery company's pink-and-grey uniform and backpack, and cruising down an empty street.
But upon closer look, his mode of transportation is smaller than usual: it's a tiny white-and-black motorcycle so small that he has to crouch to get his feet on the pedals.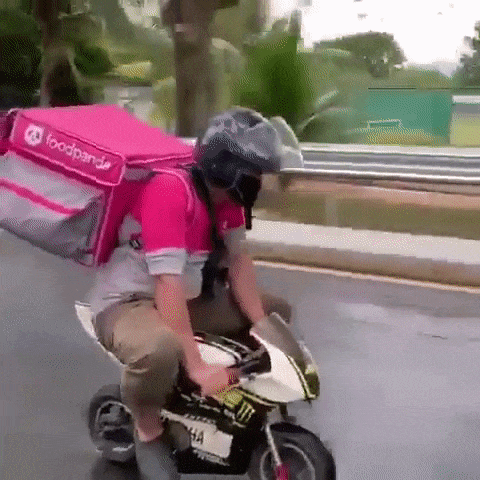 Image adapted from: @JalalMisai_2
But the petite size of the motorcycle doesn't seem to bother him, as he rides down the road on it and even easily goes over 3 speed bumps without needing to slow down.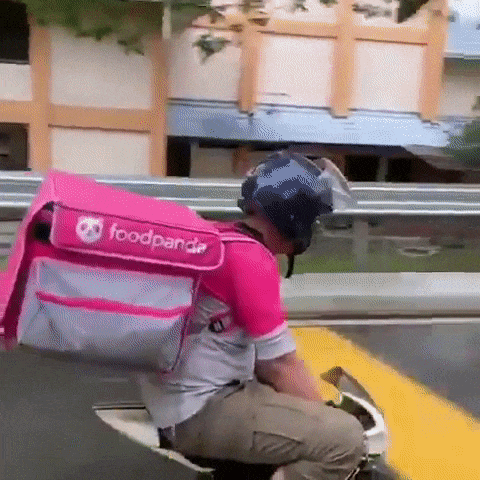 Image adapted from: @JalalMisai_2
Around the 14-second mark of the video, he even manages to keep clear of a stationary lorry. Showing that it may all just be for jokes, he takes the time to shoot up a peace sign to the person behind the camera.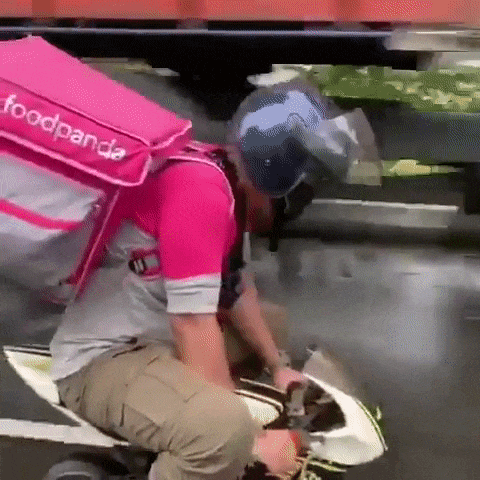 Image adapted from: @JalalMisai_2
---
Netizens have joking questions and responses
---
With how unusual the whole thing looked, netizens flocked to the tweet with questions and joking responses about his tiny motorcycle. Twitter user @FarhanSyah80 went so far as to ask, "How long will it take to reach the customer's house on this motorcycle?"


Image adapted from: @FarhanSyah80 
Netizen @azzmznazzizzan also jokingly wanted to know "How many sen" a full tank costs.


Image adapted from: @azzmznazzizzan 
Others just wondered why he would own a miniature motorcycle, with Twitter user @emmahasy asking, "Did you borrow your kid's motorcycle? Won't he cry? [laughing face emoji]".

Image adapted from: @emmahasy
But while the whole thing looked like fun and games, Twitter user @http_mytwt voiced a valid concern, tweeting, "This is cute, but it seems a bit dangerous [to others]".


Image adapted from: @http_mytwt
---
Foodpanda zooms around on a tiny motorcycle
---
While tiny motorcycles – formally known as pocketbikes – may look like a toy to many, they are actually fully functional motor vehicles. But as they're only used for recreation purposes, it's risky to ride these on the road. So we hope that this Foodpanda rider is only doing this for kicks, and not actually carrying out deliveries on his tiny motorcycle on a daily basis.
Read more Malaysian news here:
---
Cover image adapted from: @JalalMisai_2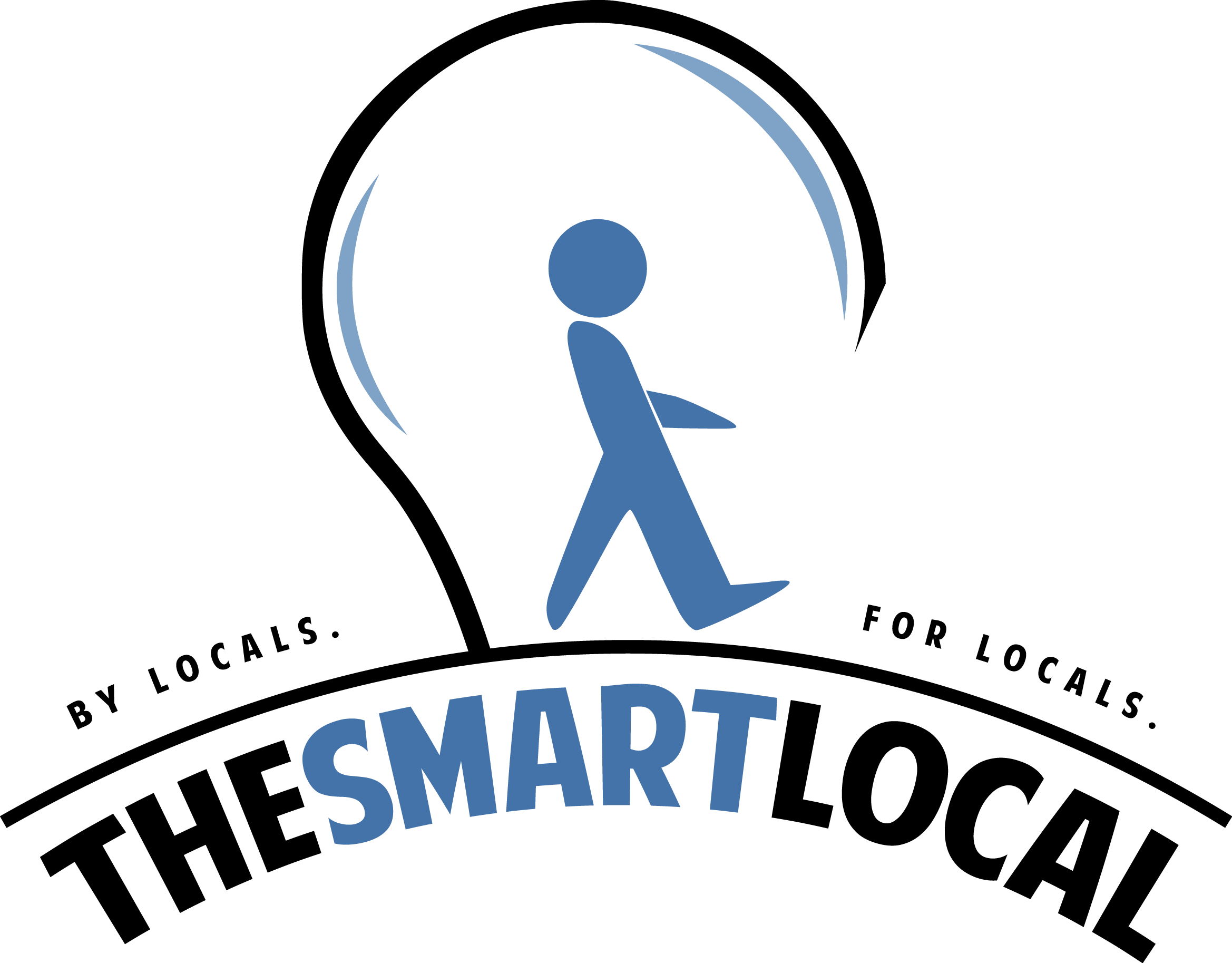 Drop us your email so you won't miss the latest news.