108 COVID-19 recoveries in 1 day
---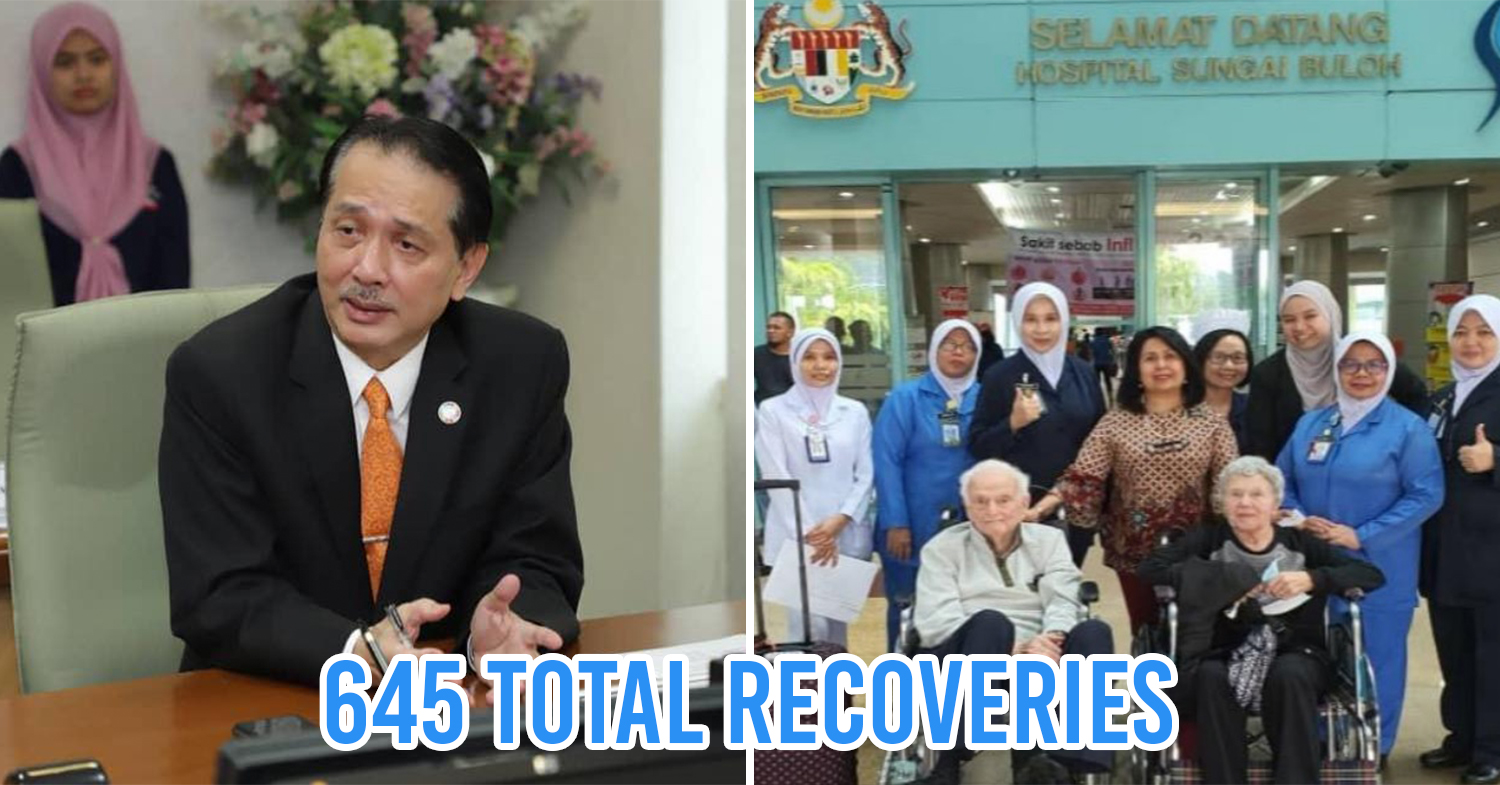 Image adapted from: Noor Hisham Abdullah and Bernama
A part of almost every Malaysian's routine now is to keep an eye out for the Ministry of Health's daily updates on the COVID-19 statistics in the country. While we can't help but feel disheartened about the relentlessly increasing numbers of confirmed COVID-19 cases, we still have a number of wins to celebrate like the 95% MCO compliance rate and acts of kindness from fellow Malaysians. Now, we can add Malaysia's highest number of COVID-19 recoveries in a day into the list.
The Ministry of Health's most recent update yesterday on 1st April 2020 was the reassurance many of us needed, especially now that we're cooped indoors and are anxiously waiting for new announcements. The reported 108 recoveries may just be the piece of news we need to keep us optimistic about our country's future.
---
Malaysia's recovery rate is improving
---
On Wednesday (1 Apr), a total of 108 patients were discharged after testing clear of COVID-19. This is the highest number of recoveries the country has seen in a single day since the outbreak, and brings up the total number of recovered COVID-19 patients to 645.
As reported by The Star, Health Director-General Datuk Dr. Noor Hisham Abdullah said that this was a positive nod to the country's improving recovery rate.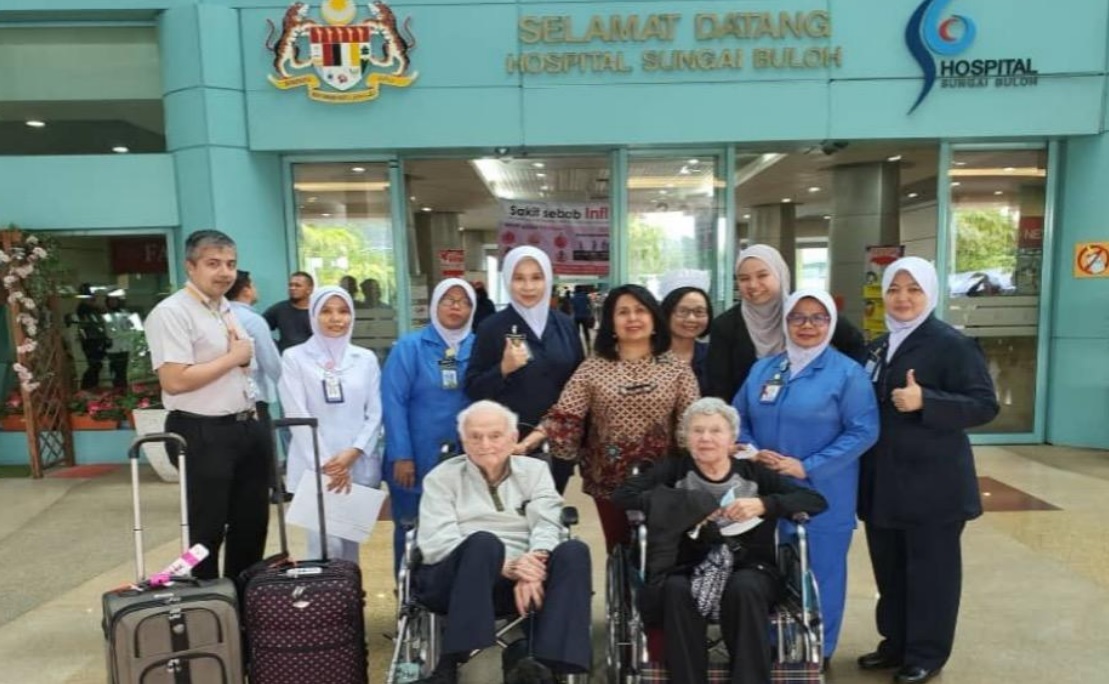 Past patients who've been successfully treated by the medical staff at Hospital Sungai Buloh
Image adapted from: Bernama
In another report by The Borneo Post, Abdullah helped clarify matters by explaining that the usual time taken for patients to recover from COVID-19 is between 1-2 weeks. Even if the patients aren't showing symptoms anymore, they would still need to test negative on 2 separate screenings and wait for another 24 hours before they can be discharged.
---
Good progress in flattening the curve
---
The 108 new recoveries are another sign that Malaysia is making progress towards flattening the curve. On his personal Twitter account, Abdullah shared that the COVID-19 outbreak is slowly subsiding in the country.
Along with the caption, he shared a photo of a graph that demonstrated how Malaysia has been recording significantly lower COVID-19 cases than MIER's projected numbers.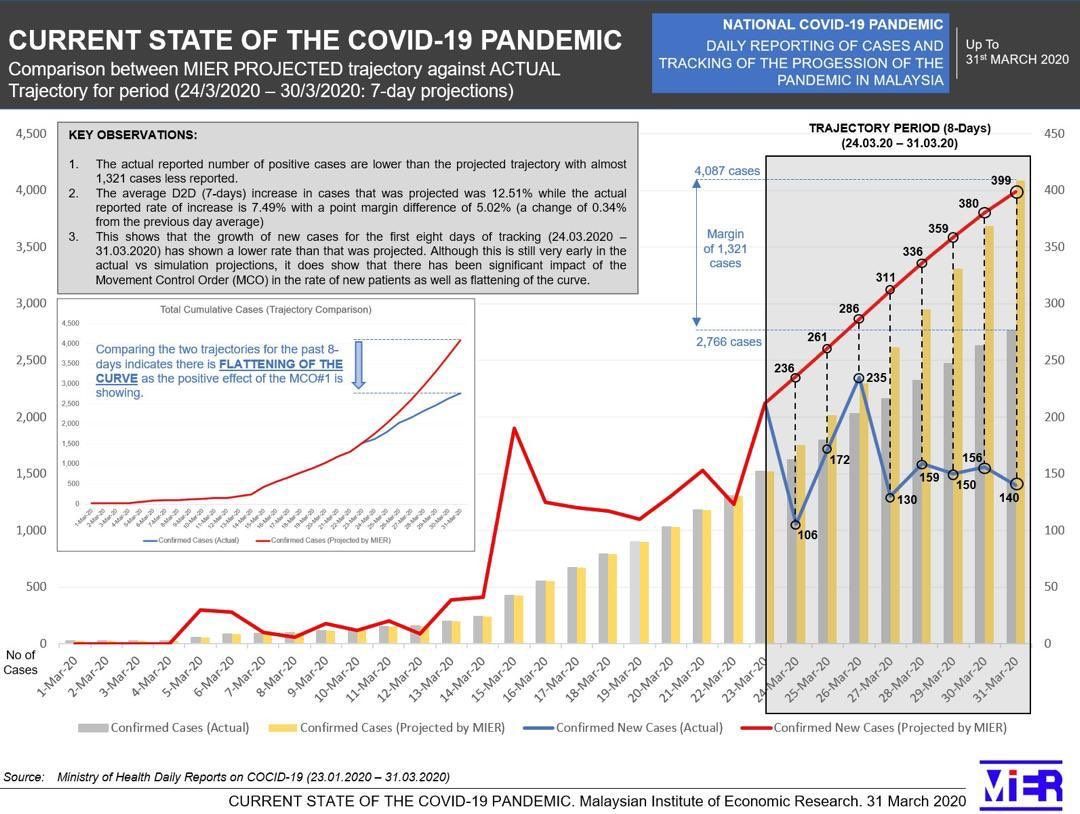 Image credit: @DGHisham
The difference between the number of projected COVID-19 cases and the actual recorded cases stands at 1,321. Although we still have a long way to go before the curve properly flattens, it shows that there is a significant effect taking place after the Movement Control Order (MCO) was implemented.
There's still work to be done though, as currently Malaysia has 2,908 confirmed COVID-19 cases and 45 deaths.
---
Highest number of COVID-19 recoveries since the outbreak
---
We can only hope that the number of recoveries continues to increase from here and that all infected patients will survive the fight. As frontline heroes such as medical staff continue to play essential roles in helping Malaysia overcome this pandemic, Malaysians can do their part by adhering to MCO guidelines for the rest of the lockdown period.
Read up on more COVID-19 news here:
Get more stories like this!
Drop us your email so you won't miss the latest news.