Things I discovered about Sabah and Sarawak
---
I've spent the most part of my 25 years of life in KL, being born and bred here, so when I got the opportunity to travel around Malaysia thanks to the flexibility of remote working, I decided that I wanted to stay for a long period of time in each state to truly experience the locals' way of life. 
East Malaysia was on the top on my list of destinations because it's the most unfamiliar to me and for me, travelling is all about getting out of my comfort zone. Sabah and Sarawak are also not as frequently visited as other states in Malaysia because planning a trip there is not as easy as compared to say, just hopping in a car and driving to Penang – something I could easily do over a long weekend. 
After I spent close to 3 months exploring Sabah and Sarawak, Malaysia's two largest states, here are 7 things I discovered about them.
---
1. They have top-grade hospitality 
---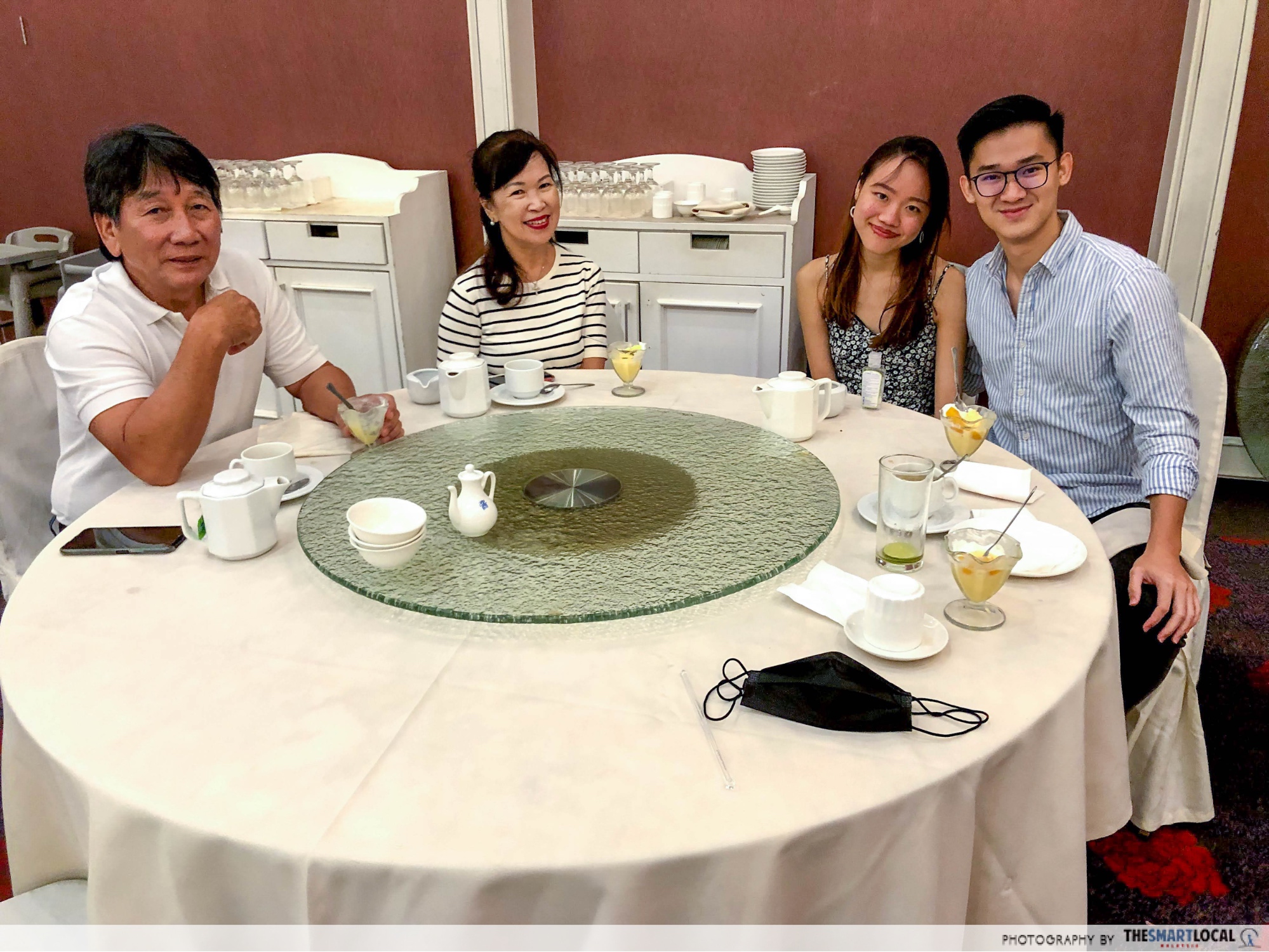 Our Airbnb hosts brought my boyfriend and I out for a meal at the Sarawak Club on our last day
I was lucky enough to have stumbled upon Airbnb hosts in both Sabah and Sarawak who were like family to me when I was staying at their accommodations. 
Beyond just fulfilling their host duties, these kind souls went out of their way to make me feel welcomed. From delivering home-cooked fried rice to me, bringing me out on road trips, buying me meals, and constantly checking in to make sure that everything's okay, they are the ones whom I have the deepest impressions of whenever I reminisce about my trip.
My Airbnb hosts aside, I find that the locals are extremely approachable and warm too. Most of them are quick to strike up a friendly and excitable conversation upon learning that I'm not a local, asking me about my job, life back in KL, and the like.
---
2. They have a strong sense of community and togetherness
---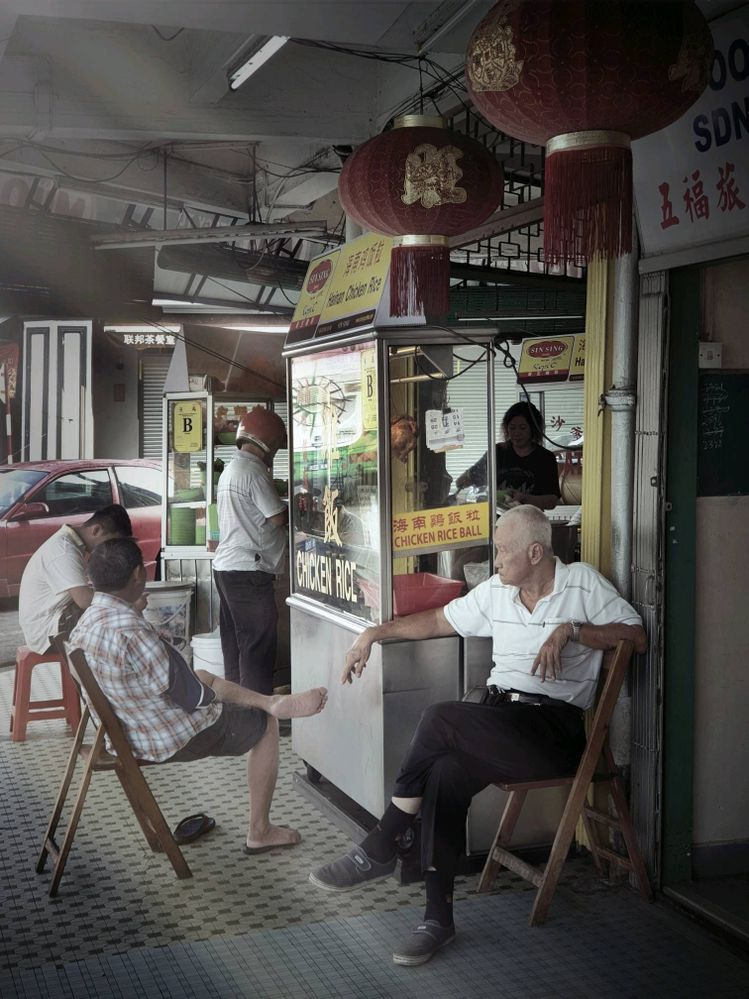 Image credit: Samsung, MarkChern
Even among themselves, I noticed that locals in Kuching had a true community spirit when they interacted with each other. In kopitiams, customers are greeted by the stall operators with excitement, and a flurry of exchanges will then take place – from small talks about their respective families, to deep insights about the government and latest happenings.
When my Airbnb hosts in Sarawak brought me out on a road trip to Semantan, a coastal town 2 hours away from Kuching, we stopped by a tiny seafood kiosk which was manned by a friendly and trusting man, who was also the chef. 
After preparing our food, the chef joined us at our table, proceeded to tell us his life story, showed us pictures of his past, and even invited us to visit his farm located nearby.
Even though the differences between Kuching and Semantan are distinct, with the former being a modern city, and the latter being a small seaside town, camaraderie between the people is still apparent.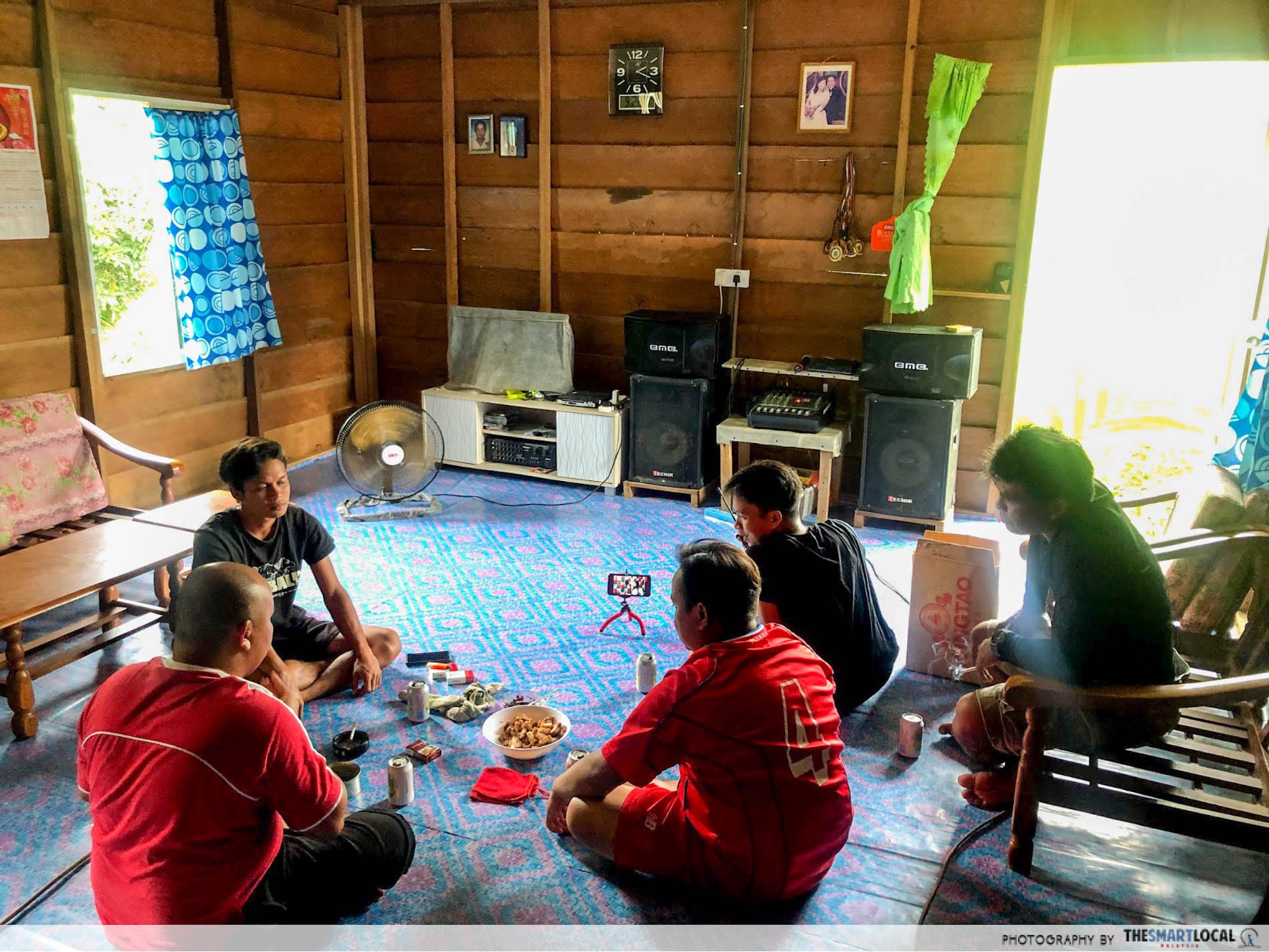 I visited my hiking guide's home in a village high up the hills
There are so many more heart-warming instances, like when a couple invited me to share their bottle of sake in a Japanese bar, and when my hiking guide brought me to visit his village after our hike, and his neighbours welcomed me into their homes to share a meal of roasted pork belly and beer.
---
3. They are soft-spoken, polite, and enthusiastic when talking to tourists 
---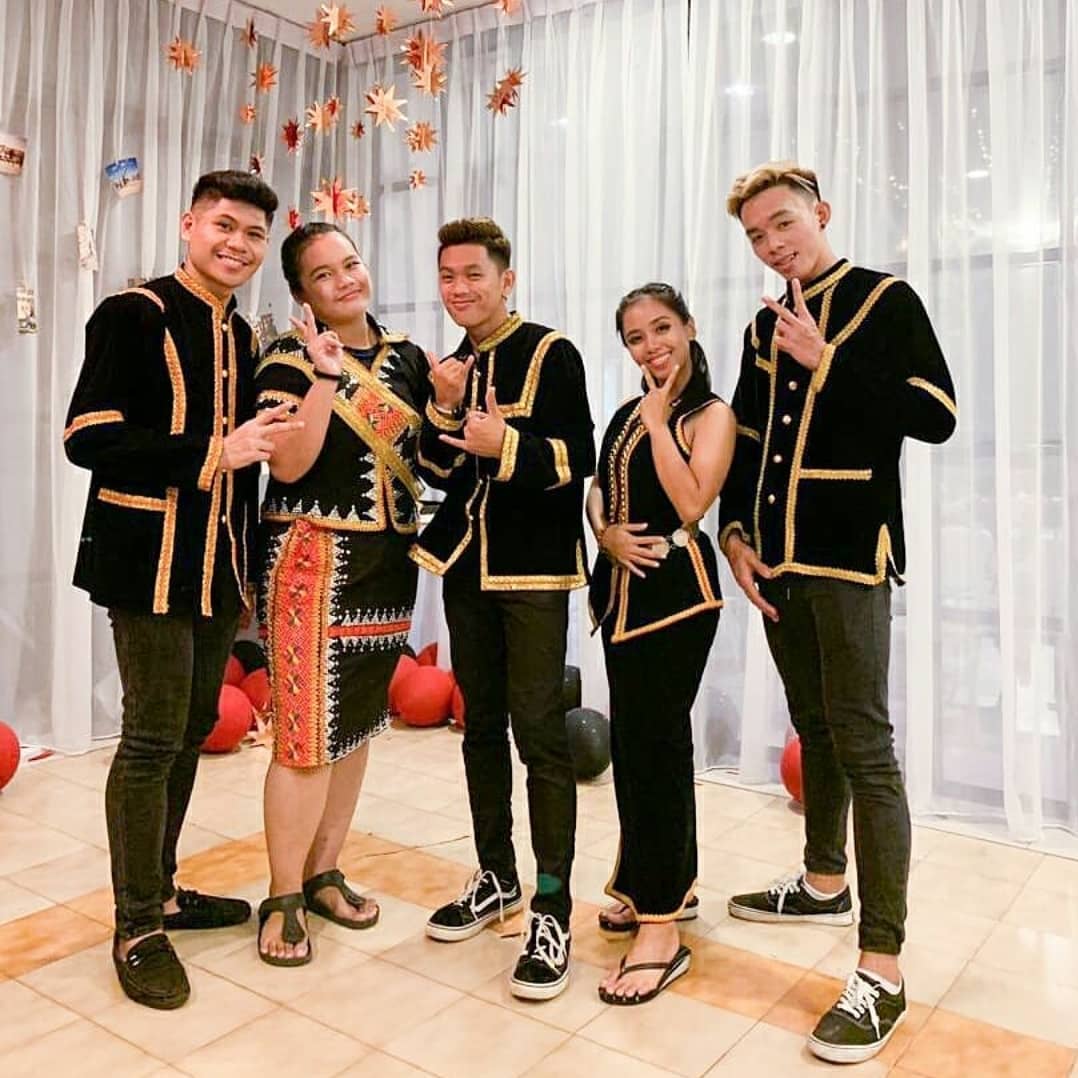 Local Sabahans are courteous, good-natured, and extremely pleasant to converse with
Image credit: @thespiritcrewofficial
Sabah and Sarawak's proximity to Indonesia somehow made their people adopt the Indonesians' intonation when conversing – the Sabahan's BM especially, is more Indonesian than Malaysian, with that sing-songy pitch and gentle accent.
There was an incident that particularly stood out to me. I was in Kundasang, and had arrived at the Poring Treetop Canopy Walk just in time for it to close. The staff who had to convey the sad news to me was genuinely sorry about it and apologised profusely even though none of it was clearly his fault.
I may be looking at this from rose-tinted glasses but I rarely come across an encounter like this back home or in other states, so it's comforting to experience this sincere customer service in this part of Malaysia.
---
4. They are courteous drivers
---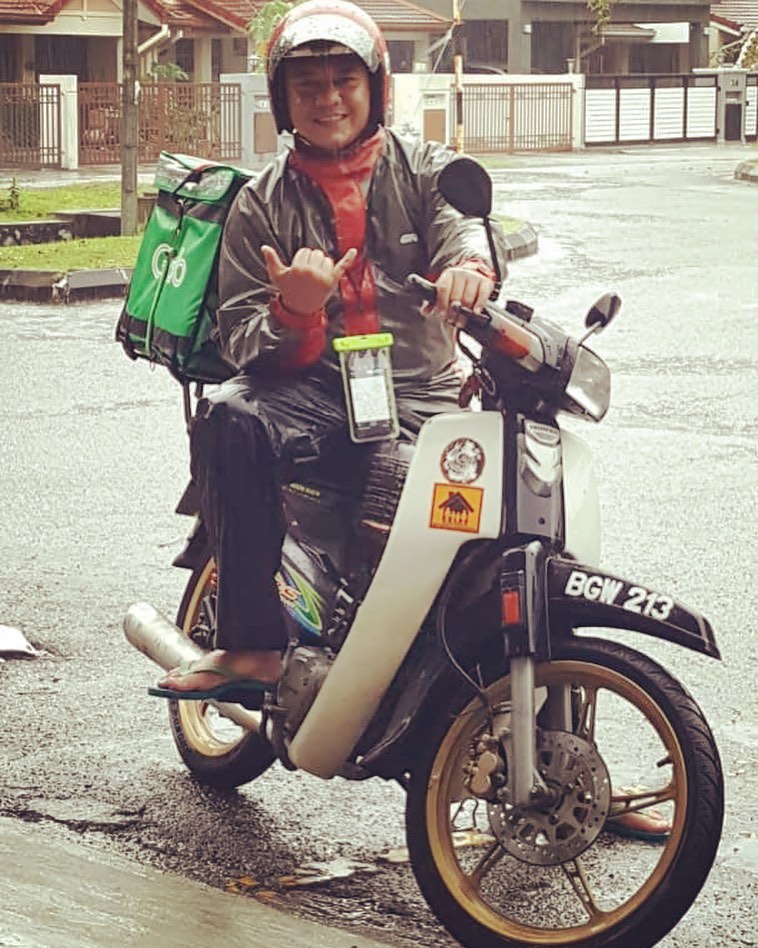 Image credit: @jaja_divers_new
Drivers in Klang Valley and Penang are notorious for their reputation of squeezing into narrow lanes and at times, doing some pretty reckless moves. That's why I found it a pleasant surprise when being on the road in East Malaysia didn't make me fear for my life.
Not only did I find East Malaysians to be safer drivers, they also seemed to be more patient and courteous.
Some food delivery riders in Klang Valley have got a negative reputation for regularly going against traffic rules, but during my stay in East Malaysia, I did not come across a single delivery rider in Kuching and Kota Kinabalu who ran the red light or did anything illegal on the road.
Also, I found that e-hailing drivers were well-mannered and helpful, which could be attributed to the fact that East Malaysians are generally warmer people. I met many who were generous in sharing travel tips and recommendations without me asking for them.
---
5. They are arguably the most patriotic Malaysians 
---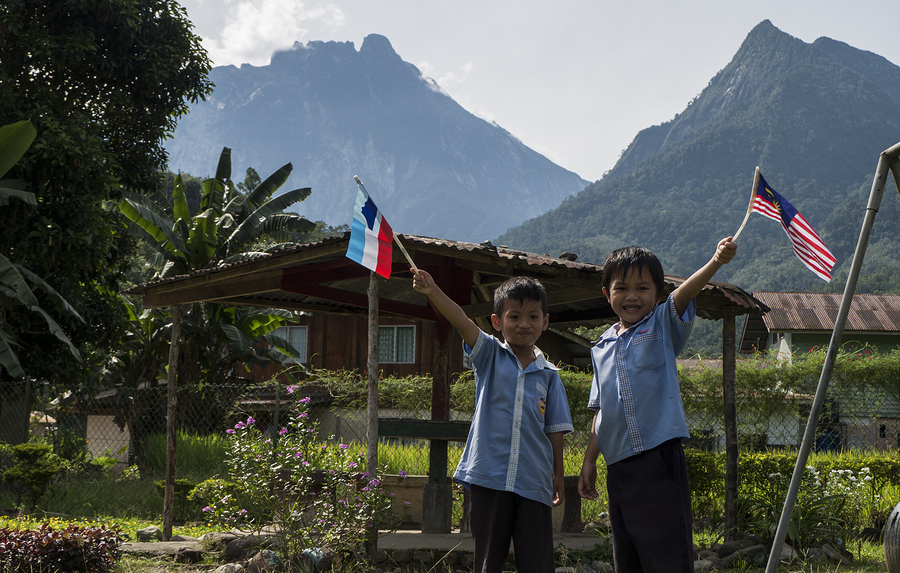 Image credit: CYBER-RT
Having been born and raised in Petaling Jaya, it recently hit me that I am indifferent to my origins and place of birth.
Maybe it's because KL is the main economic hub that attracts thousands of talent and workers – from locals moving in from other states in Malaysia, to the migrants who come here for a better life. When you bring together people from a wide spectrum of cultures, it's hard to reach a consensus for a strong, singular identity.
Which is why I found it amusing and a totally new experience for me to witness East Malaysians being proud of their origins. They embody a healthy sense of pride for their people, culture, food, way of life, system, and all the other things that build a society.
---
6. They are blessed with the most amazing natural wonders
---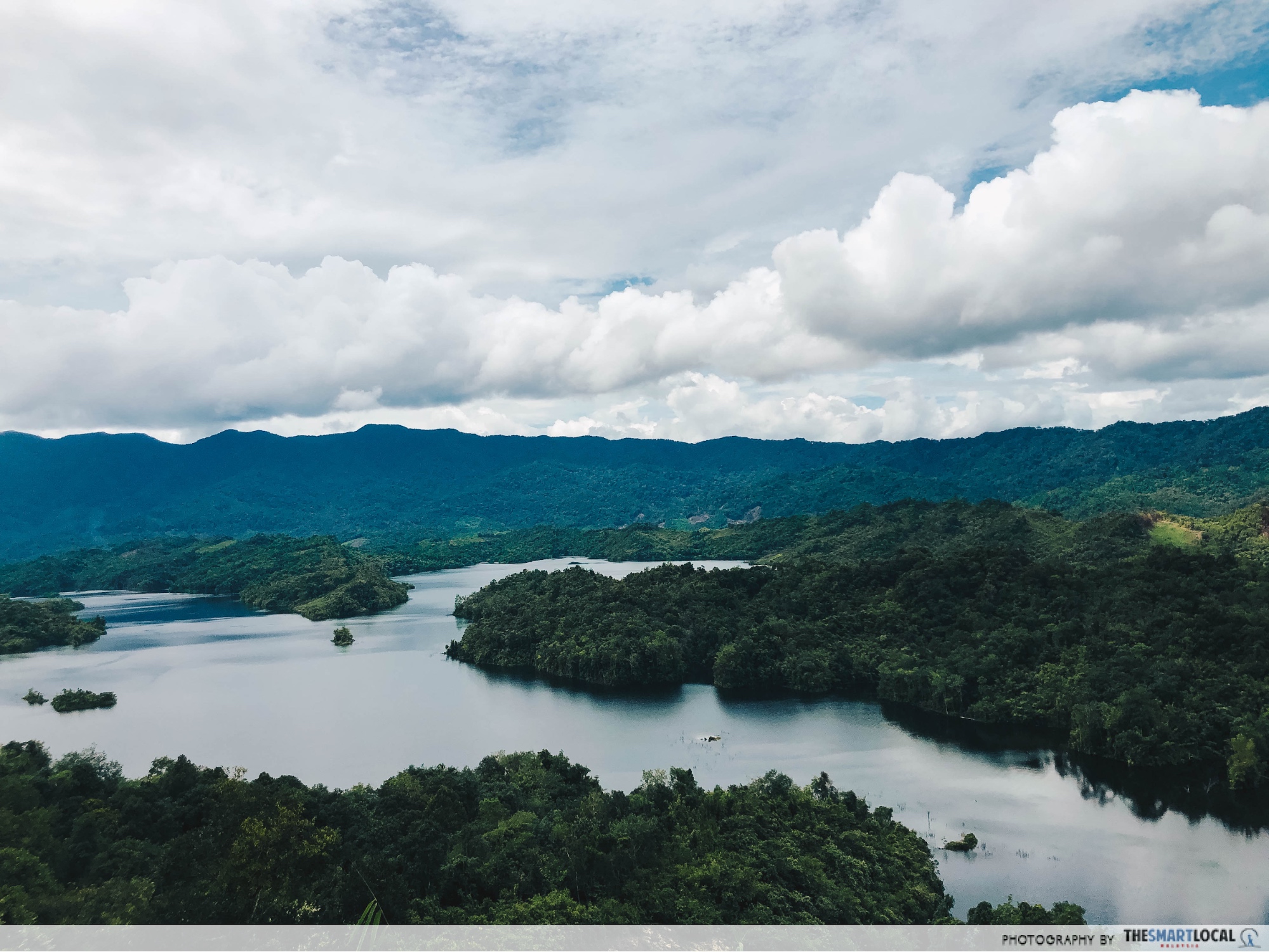 View from Kampung Sting, a Bidayuh village tucked away in the lush forests of the Bungo Range
With Sabah being home to the majestic Mount Kinabalu and Sarawak blessed with the incomparable Mulu Pinnacles, East Malaysia has, hands down, some of the world's most incredible natural wonders.
Other than Mount Kinabalu, Sabah is also known for its terrific beaches, from the likes of Sipadan Island and Mabul Island to Gaya Island and Manukan Island, and the list goes on.
Those places are host to an astonishing variety of marine life and they're also where beautiful, glorious sunsets take place every evening.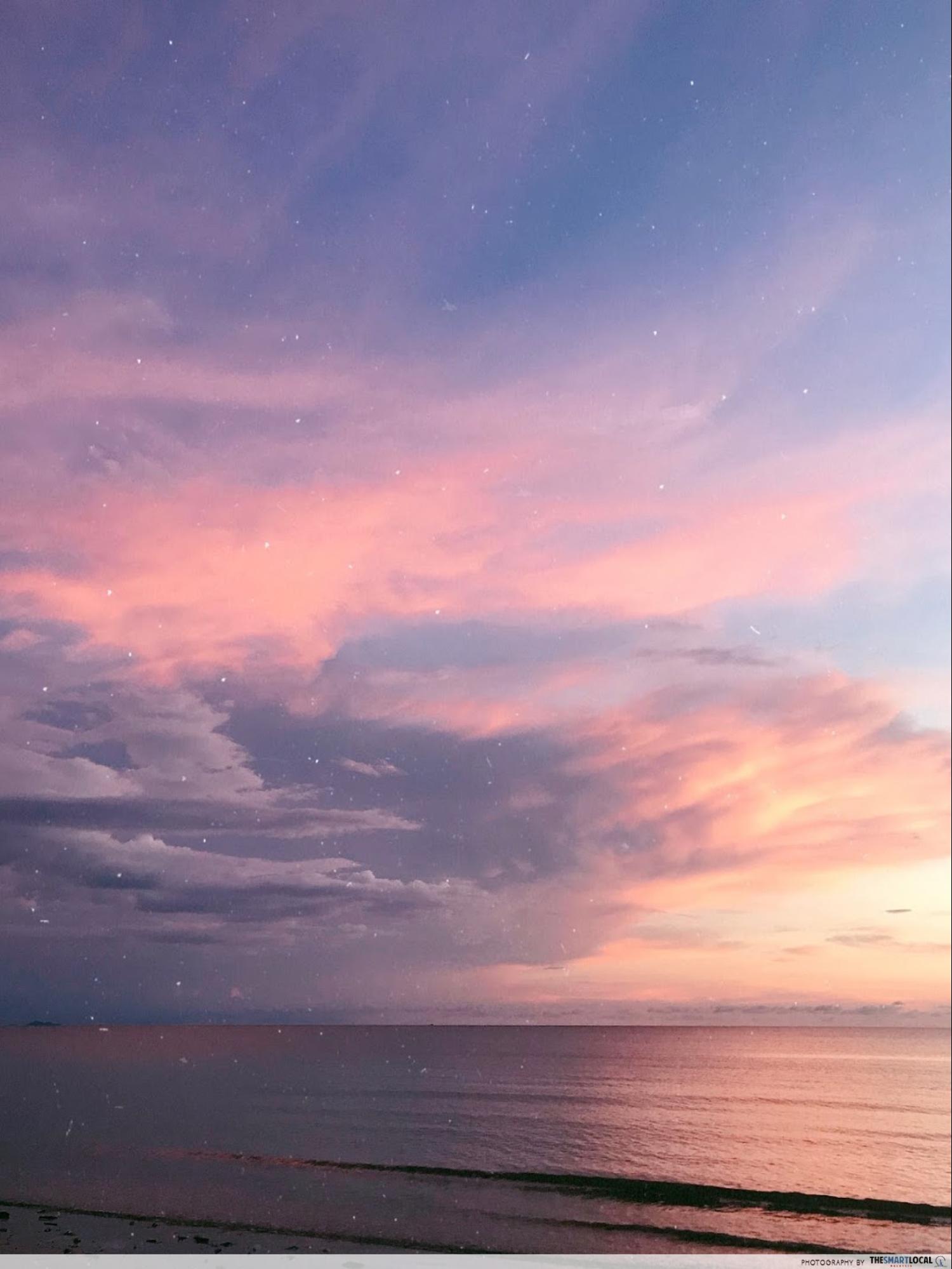 Sunset view from Tanjung Aru Beach, Kota Kinabalu
I stayed in Kota Kinabalu near the popular Tanjung Aru beach, and I will always fondly remember how I only had to walk 15 minutes from my accommodation to the beach to catch breathtaking sunsets almost every single day.
I didn't manage to visit the islands mentioned above, but I did travel to Kudat, a quiet, rustic seaside town in the north of Sabah and even those beaches didn't disappoint. I had the whole stretch of beach to myself in Kudat and got to swim in insanely clear and blue seas.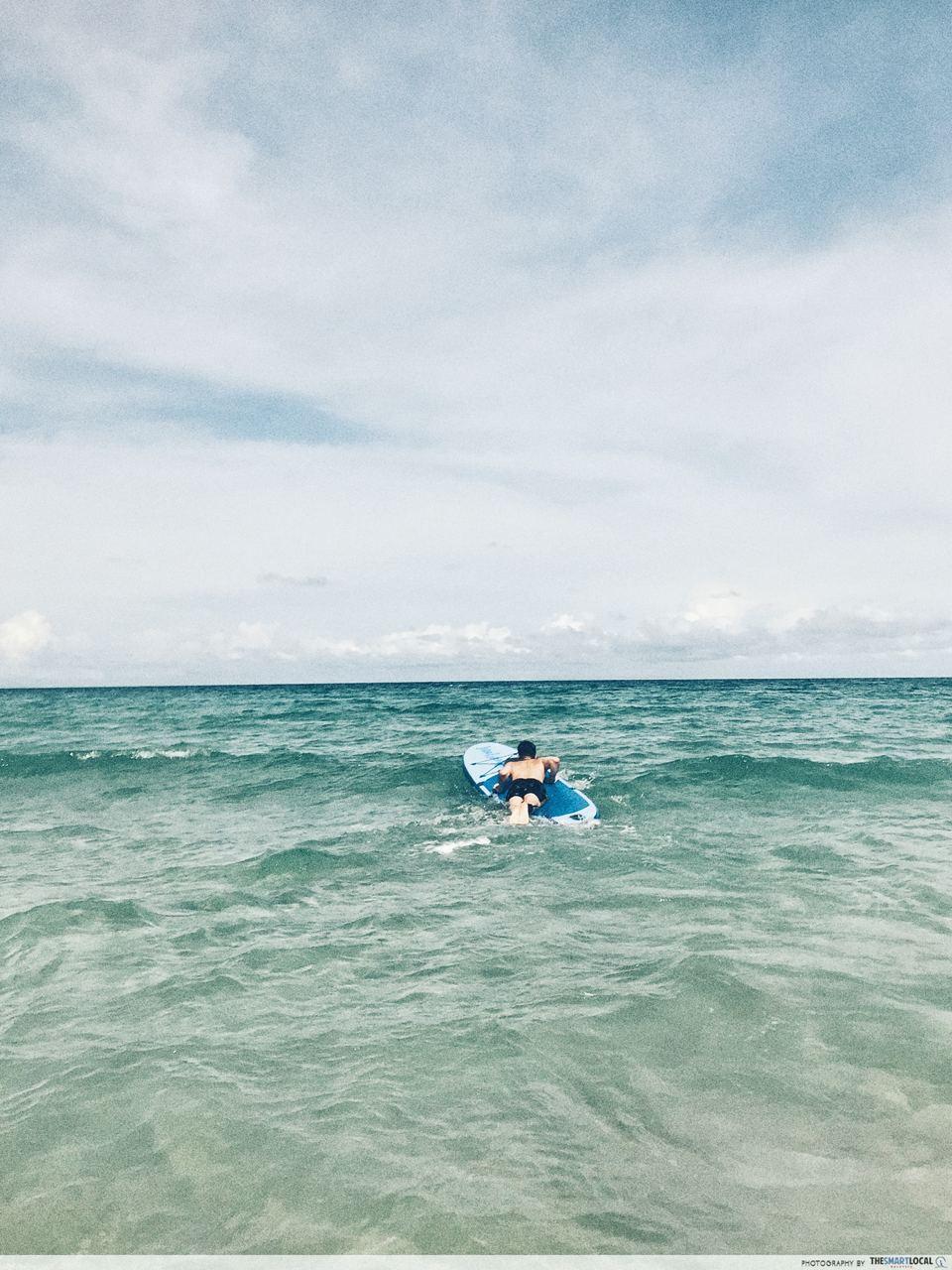 Paddle-boarding on the stretch of beach along Jalan Marang Parang in Kudat, Sabah
On the other hand, Sarawak's rainforests are as magnificent as Sabah's beaches. The state's abundance of mountains, caves, and hills will ensure that you have a new hiking spot to visit every weekend.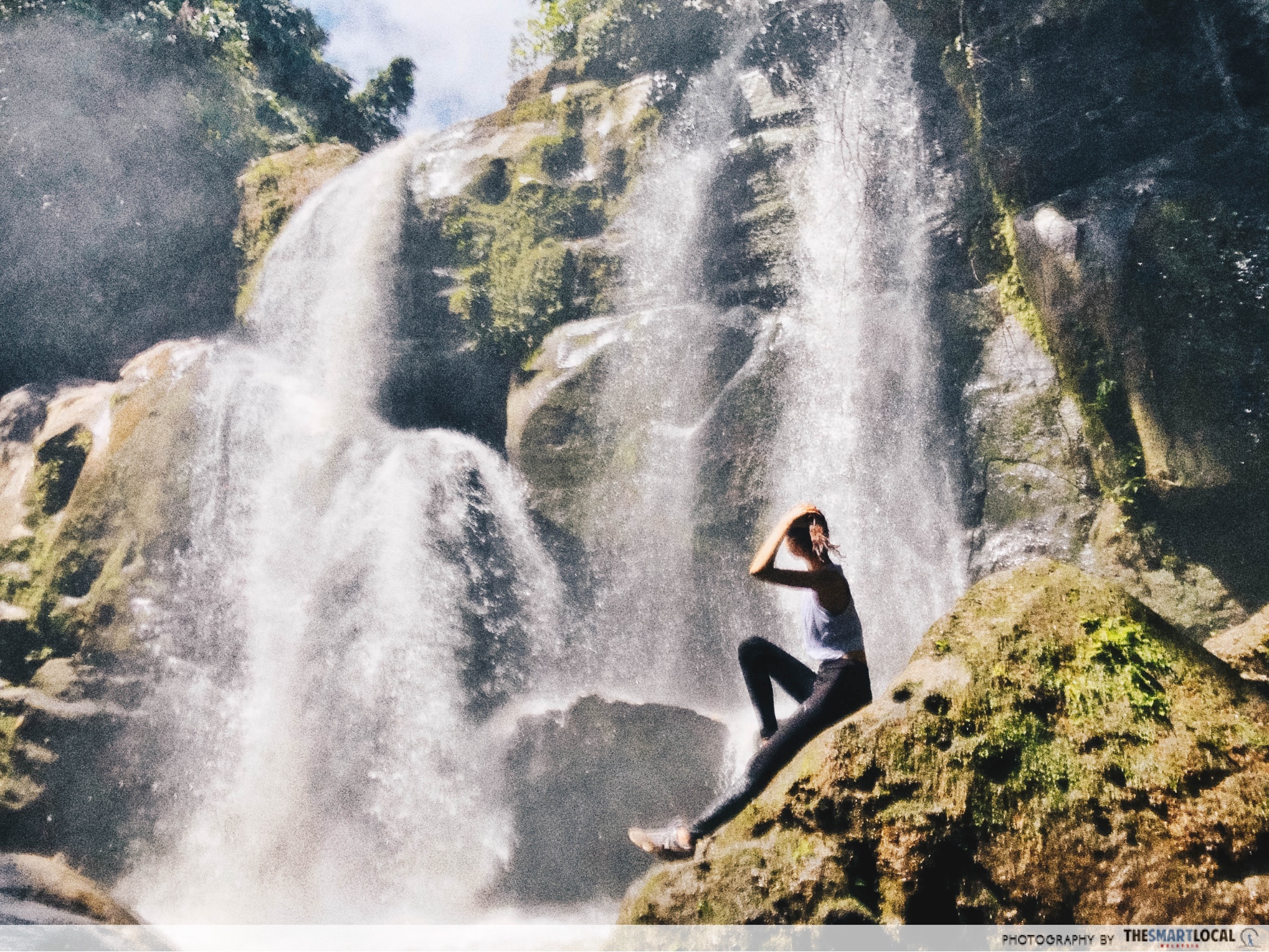 One of the many stunning waterfalls in the forests of Bungo Range
Within those mountains and hills, you can swim in cooling rivers, trek to waterfalls, and even find hidden gems such as a blue pool at the foot of Mount Santubong.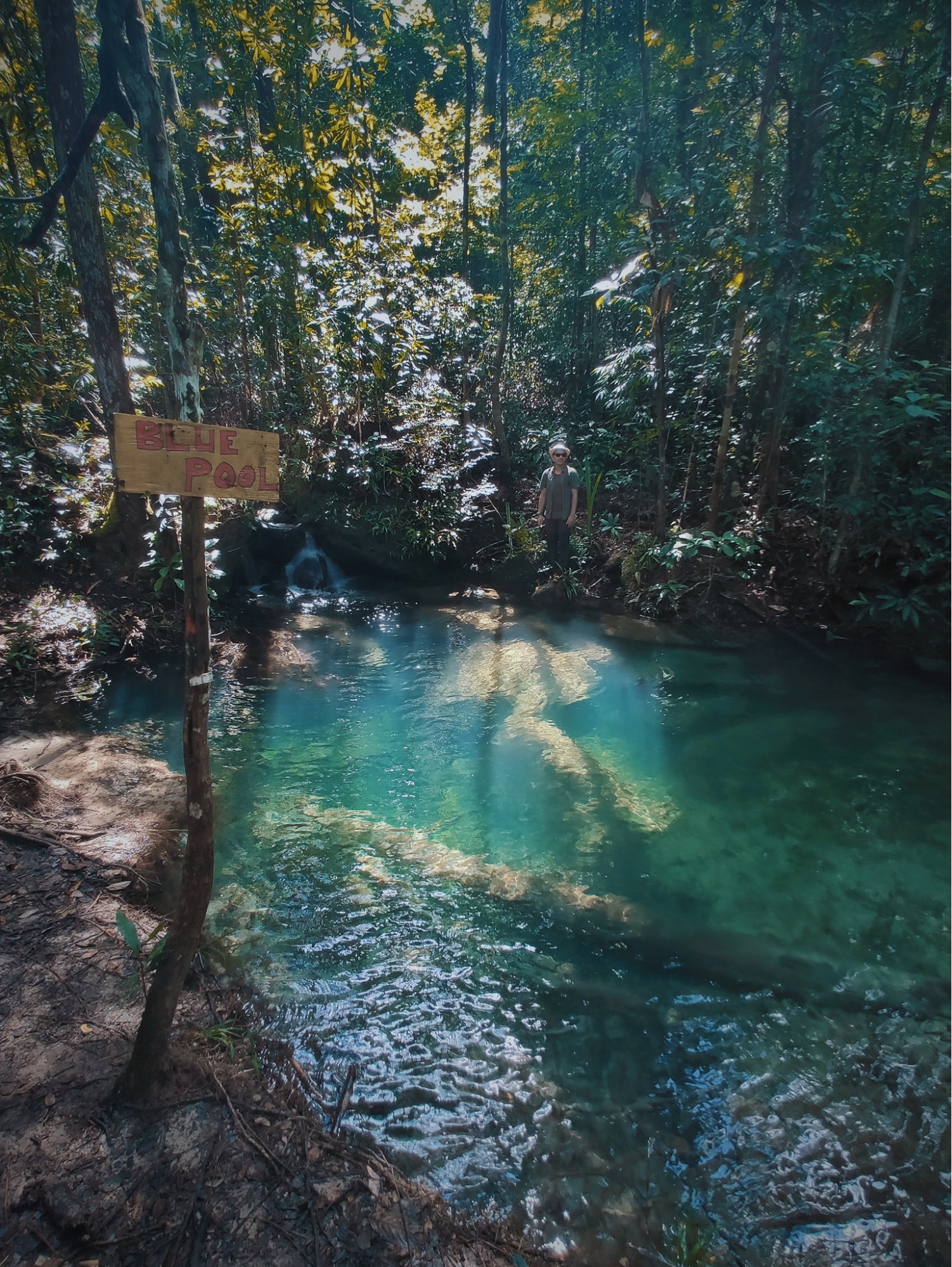 Image credit: Ismail Bin Roslan
---
7. Their capital cities still maintain their old-school charm 
---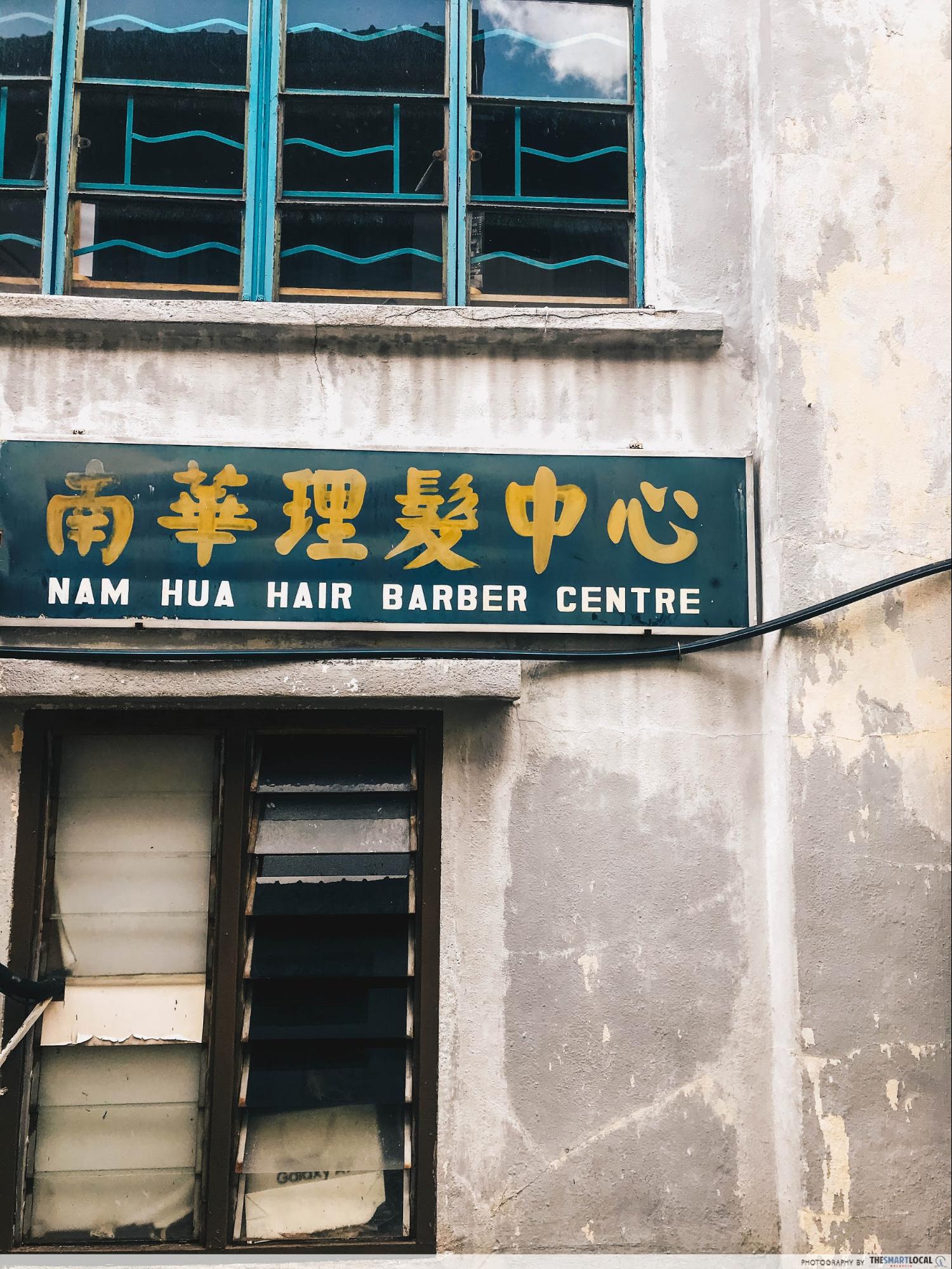 An old-school barber shop found in Chinatown, Kuching
I was mostly in Kota Kinabalu and Kuching during my 3-month stay in East Malaysia, both of which are capital cities of Sabah and Sarawak respectively.
While there are modern buildings, luxurious malls, commercial food chains, and hipster cafes, there is still a semblance of old-school charm that's easily found, too.
Kuching's Chinatown, in particular, has generations-old businesses operating out of pre-war shophouses. The owners mostly comprise the locals who are well into their 60s and 70s, selling Chinese ornaments, furniture, antique, electrical appliances, and more.
I remembered how I walked past a retro Chinese jewellery and crystal shop, and saw an elegant old lady wearing a black cheongsam, jade earrings, and bangles, with her white hair coiffed into a refined updo. She looked like a matriarch who came straight out of a 1960s Hong Kong movie indeed.
---
Why I loved travelling to Sabah and Sarawak
---
A three-month stay may be considered short for some and I admit that it definitely wasn't long enough for me to assimilate into the culture. I could even be experiencing things solely from a visitor's point of view, but East Malaysia has given me significant good memories.
I reminisce about my time there in fondness and realised that I haven't even covered a quarter of what Sabah and Sarawak have to offer. East Malaysia has beautiful places, but beyond that, the people are what made it one-of-a-kind. 
After all, the relationships you build when you travel are what make the best memories compared to the places you visited or the material goods you brought back from your trips. 
For more Malaysian travel stories, check these out:
---
Cover image adapted from: @thespiritcrewofficial
Enjoying The Smart Local Malaysia? Follow us on Facebook and Instagram for more stories like this. If you have a story to share, email us at [email protected]
Get more stories like this!
Drop us your email so you won't miss the latest news.