Fortune Day Cafe
---
There always seems to be more to explore in Penang when it comes to food. Whether it's a local fare by the roadside, desserts in a heritage building, or brunch in the mountains, the options seem endless. Over in Balik Pulau, there's another cafe to visit for an escape to nature: Fortune Day Cafe. This homey cafe serves Western mains and overlooks an unparalleled view of the vast mountain range and sea.
---
Panoramic dining in the mountains
---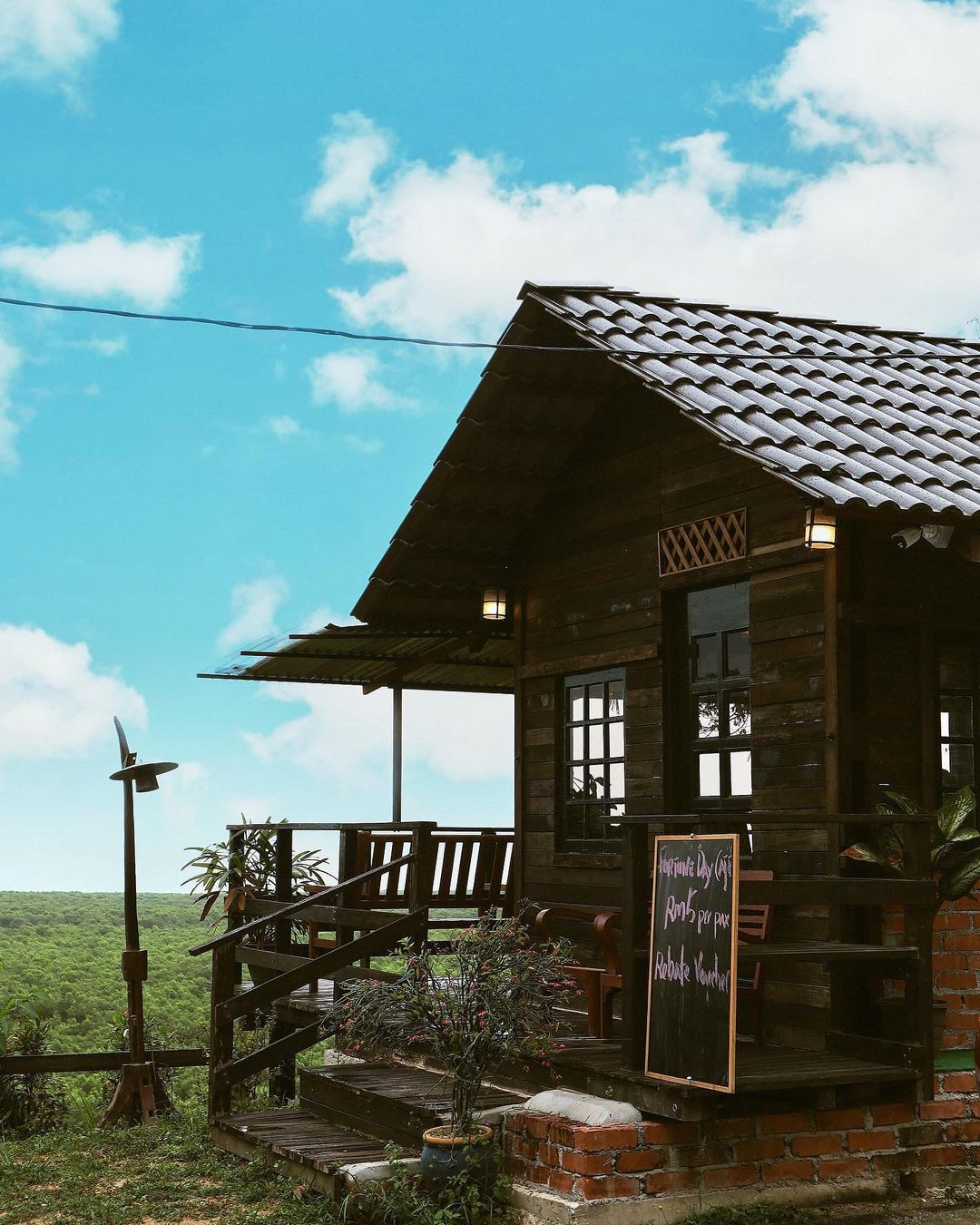 Image credit: @serenetann_
In the mountainous landscapes of Balik Pulau on Jalan Pantai Acheh stands a quaint cottage-like building. It actually houses a cafe named Fortune Day Cafe.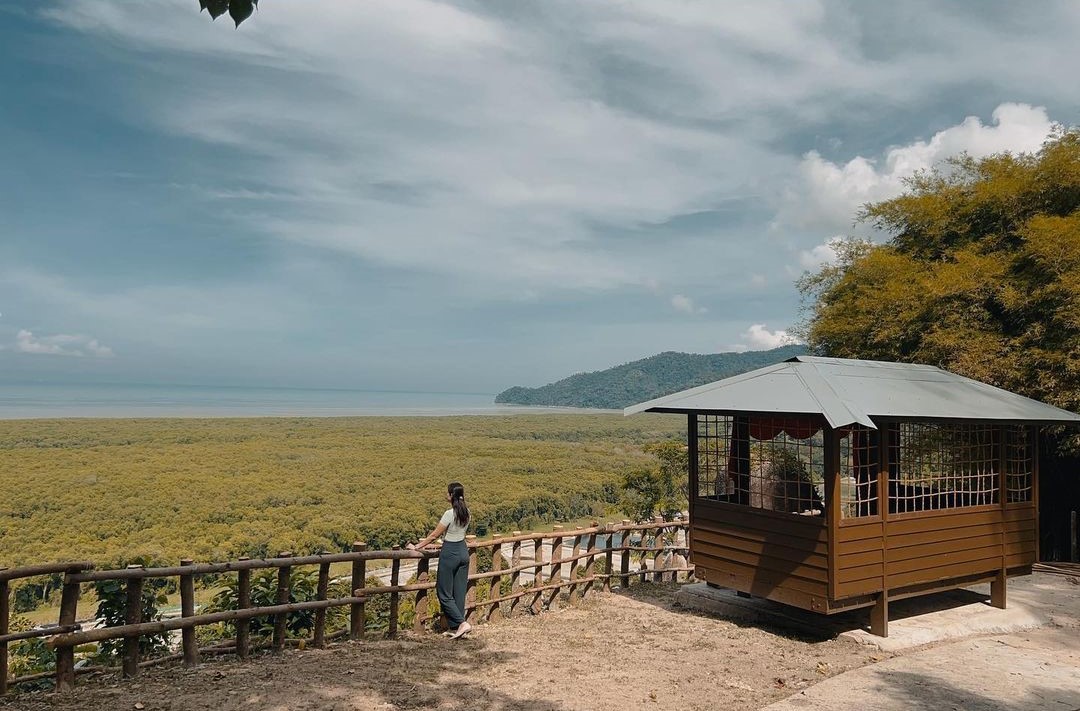 Image credit: @_jo.anne.f_
Like a safe haven from the rest of the world, the thatched-roof mahogany cabin is nestled on grassy terrain that stretches for miles. Inside, oak furnishings and lanterns make the space feel as warm and inviting as a familiar home.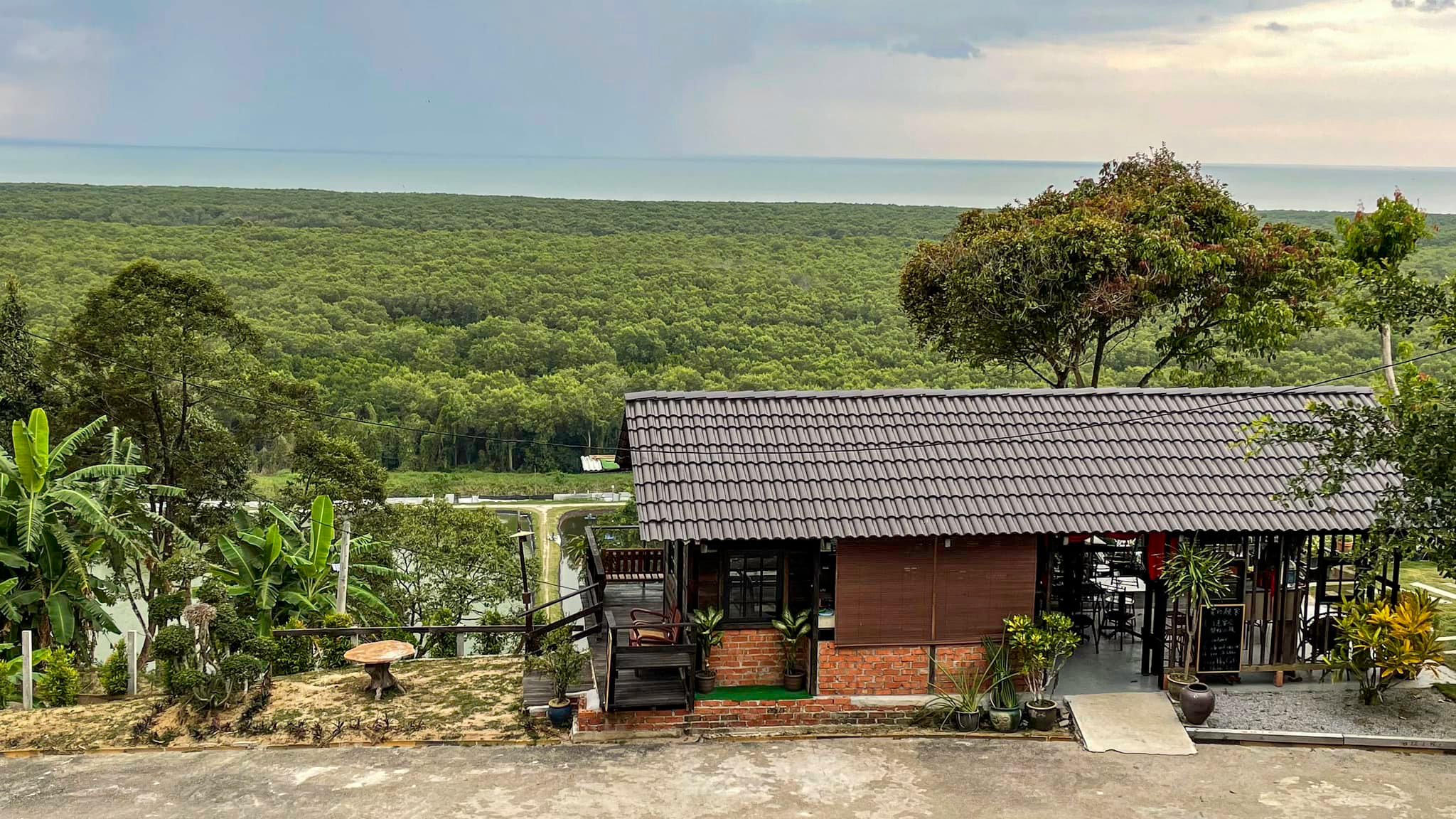 Image credit: Sgk Veronica
The adage "eat with our eyes" couldn't be more apt for this cafe. It is set upon a parcel of land that has a jaw-droppingly spectacular view of mountain and sea. You may find it hard to tear your eyes away from the heavenly view.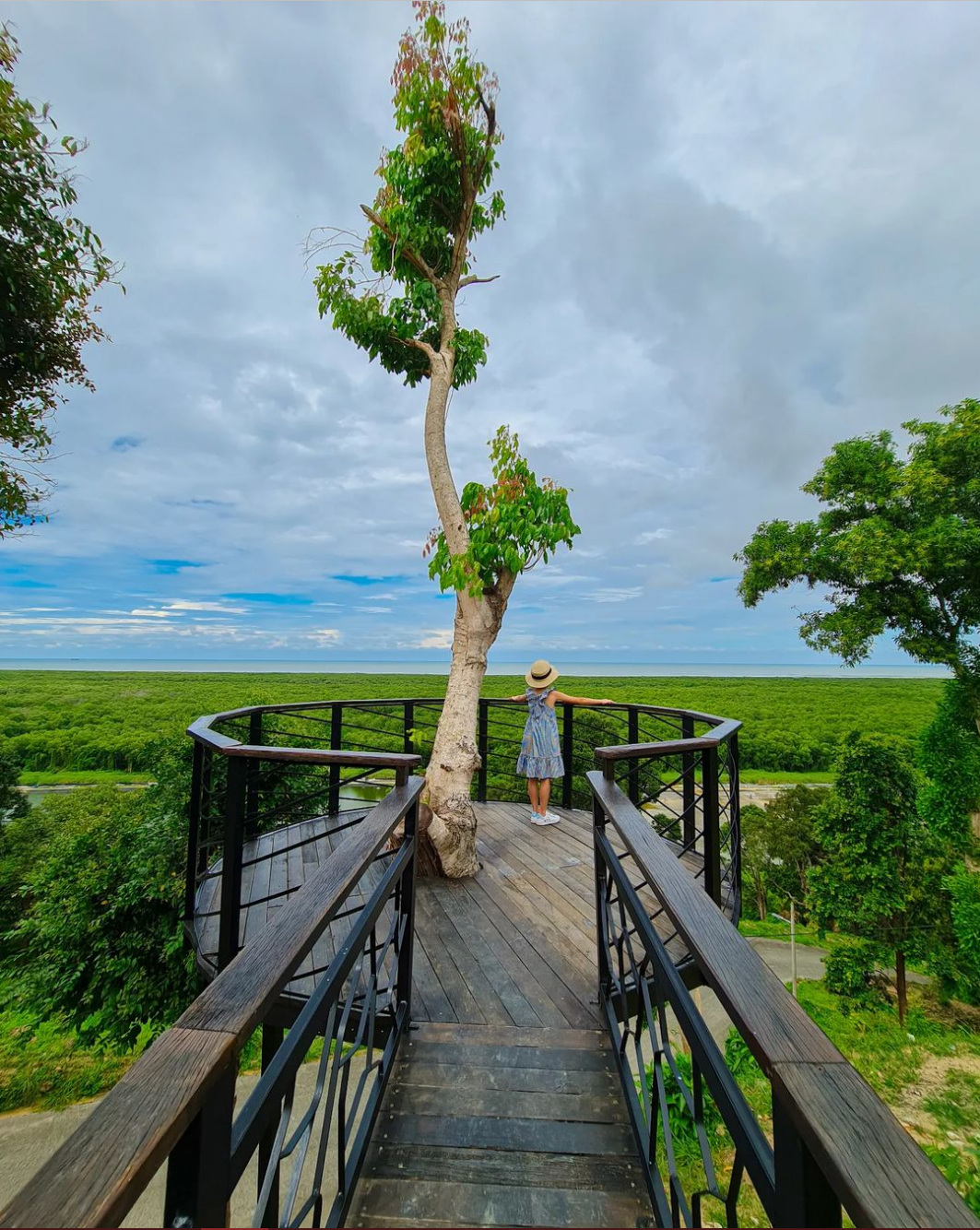 Image credit: @jesselyn_lyr
To properly indulge in unblocked views of the glorious scenery, head to the observation deck that overlooks a surreal canvas of pure blue skies greeting the rolling green. It'll be a waste not to have such beauty on your 'Gram, so snap away to your heart's content.
---
Dine on food as good as the scenery
---
Once you manage to peel your eyes away from the view long enough to look at the menu, you'll find that the cafe serves a range of filling Western dishes and beverages.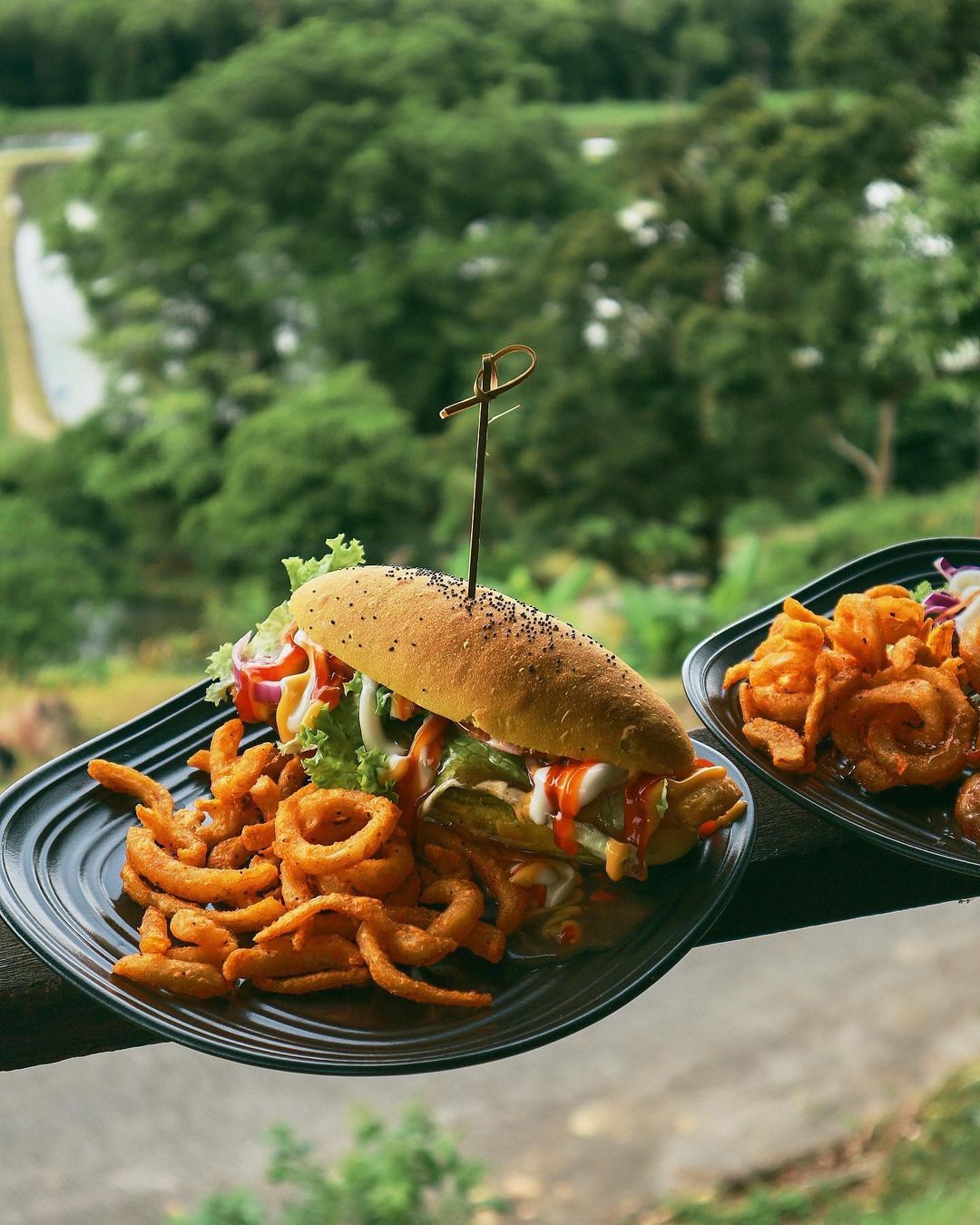 Image credit: @serenetann_
There's the Fatt Chai Burger (RM33.90) that is a towering stack of bacon and beef sandwiched between bread, and served with a generous side of crispy curly fries. 
Customers rave about their Swiss Chicken (RM25.90) that's juicy and tender with a perfectly glazy skin. This meal adds to the homeliness of the place.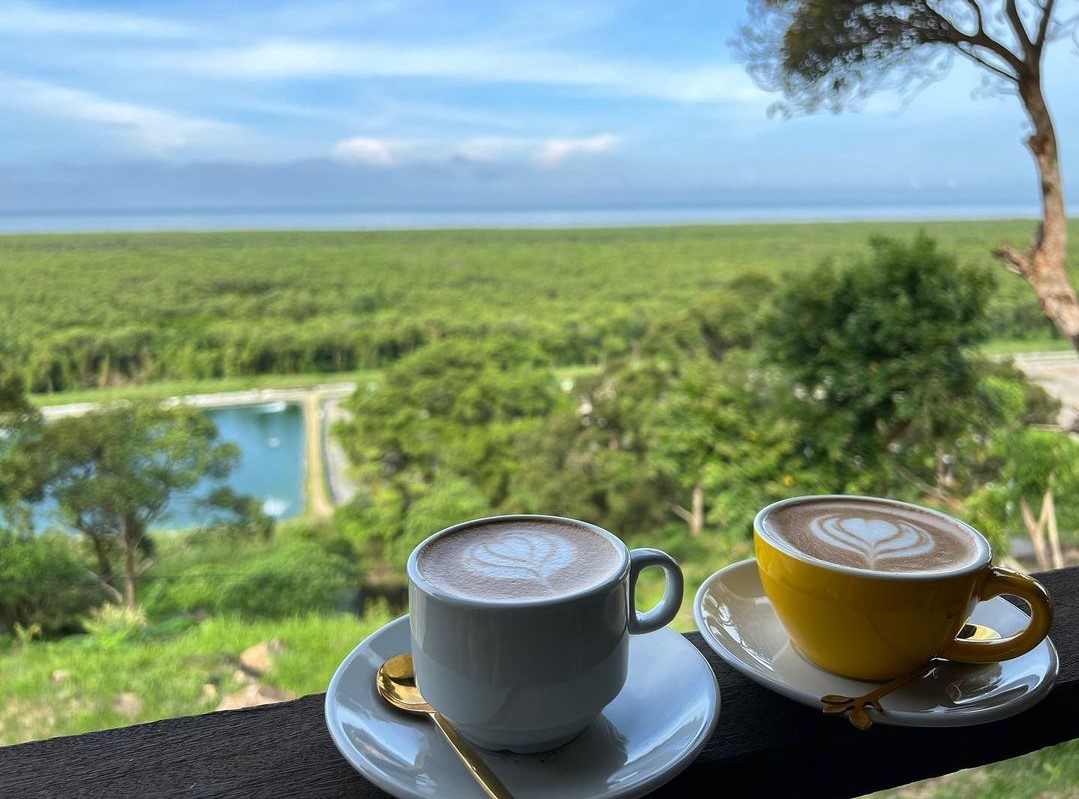 Image credit: @_jo.anne.f_
Stay a while longer to bask in the sweeping views of the mountainside with a post-meal drink. Go for a soothing cup of Mocha (RM13), Hazelnut Latte (RM14) or Chai Masala (RM13) if you're looking for a caffeinated drink. 
Otherwise, there's also a selection of iced teas and sodas, including Raspberry and Peach tea and Redberry Crush priced RM13 each.
---
Fortune Day Cafe in Penang
---
If you're craving a nourishing meal in nature undisturbed by concrete buildings and traffic, Fortune Day Cafe in Penang is the perfect place to be for city folks. Here, you can enjoy a wholesome meal and a million-dollar view of nature.
Address: Mukim 1, 193, Jalan Pantai Acheh, Kampung Pantai Acheh, 11010 Balik Pulau, Penang
Opening hours: Tue-Thu 10am-6pm | Fri-Sun 10am-7pm (Closed on Mondays)
Contact: 012-690 5069 | Fortune Day Cafe's Facebook
Read more interesting features of places here: 
---
Cover image adapted from: @jesselyn_lyr, Sgk Veronica, Sgk Veronica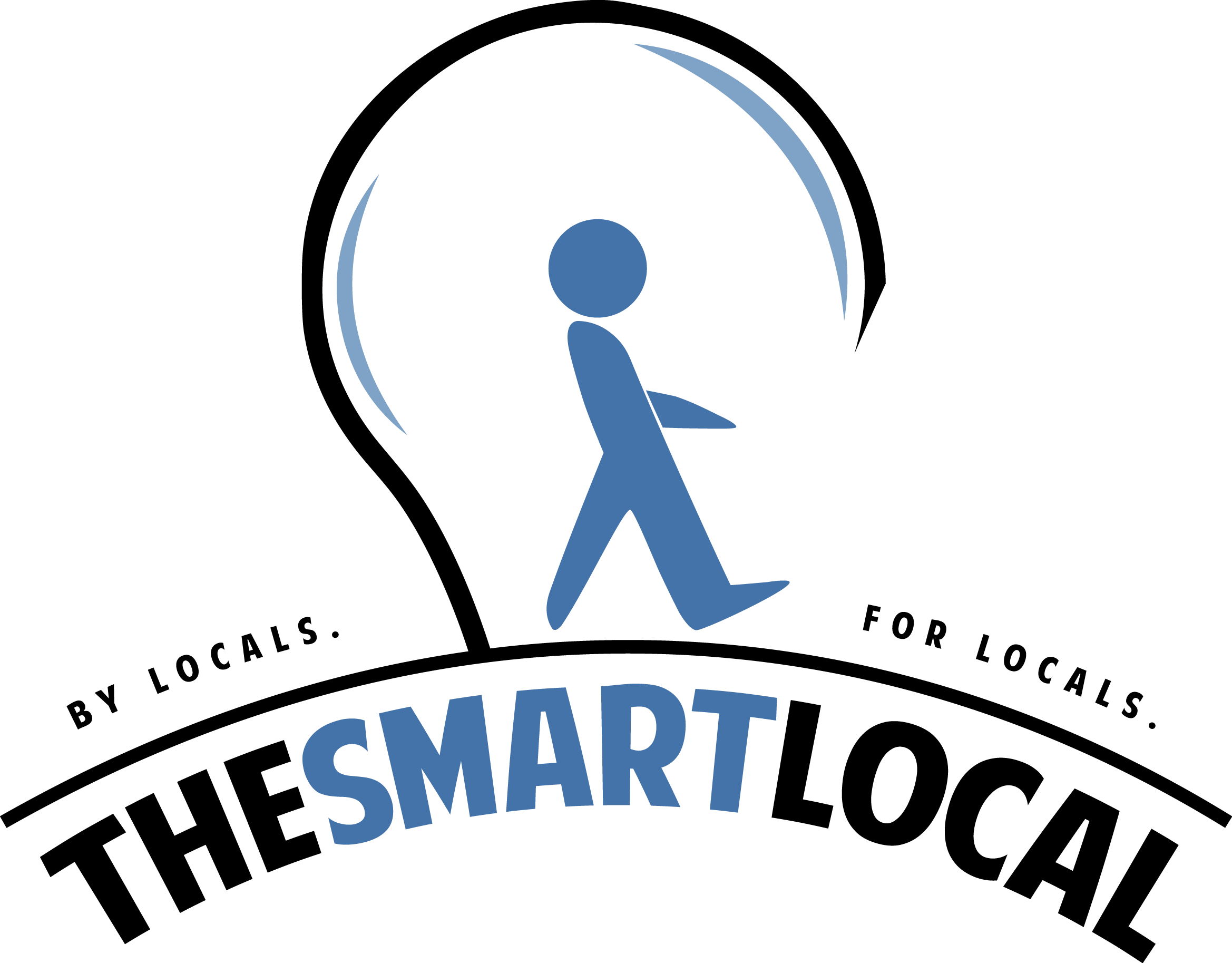 Drop us your email so you won't miss the latest news.