Nada Natural Farming in Penang 
---
Penang is awash with drool-worthy food. Besides the must-visit hawker stalls, there are plenty of cafes that we enjoy spending time at for good food and ambience on our days off. One spot that nature lovers will want to add to their ever-growing list of cafes to visit in the state is Nada Natural Farming in Balik Pulau.
There is a rustic cafe tucked within the farm, with a menu of dishes crafted from fresh produce grown right on the estate. You'll also be treated to gorgeous views of nearby mountains and dine right next to a farm field, for a quick back-to-nature escape. 
---
Al-fresco dining with views of mountains
---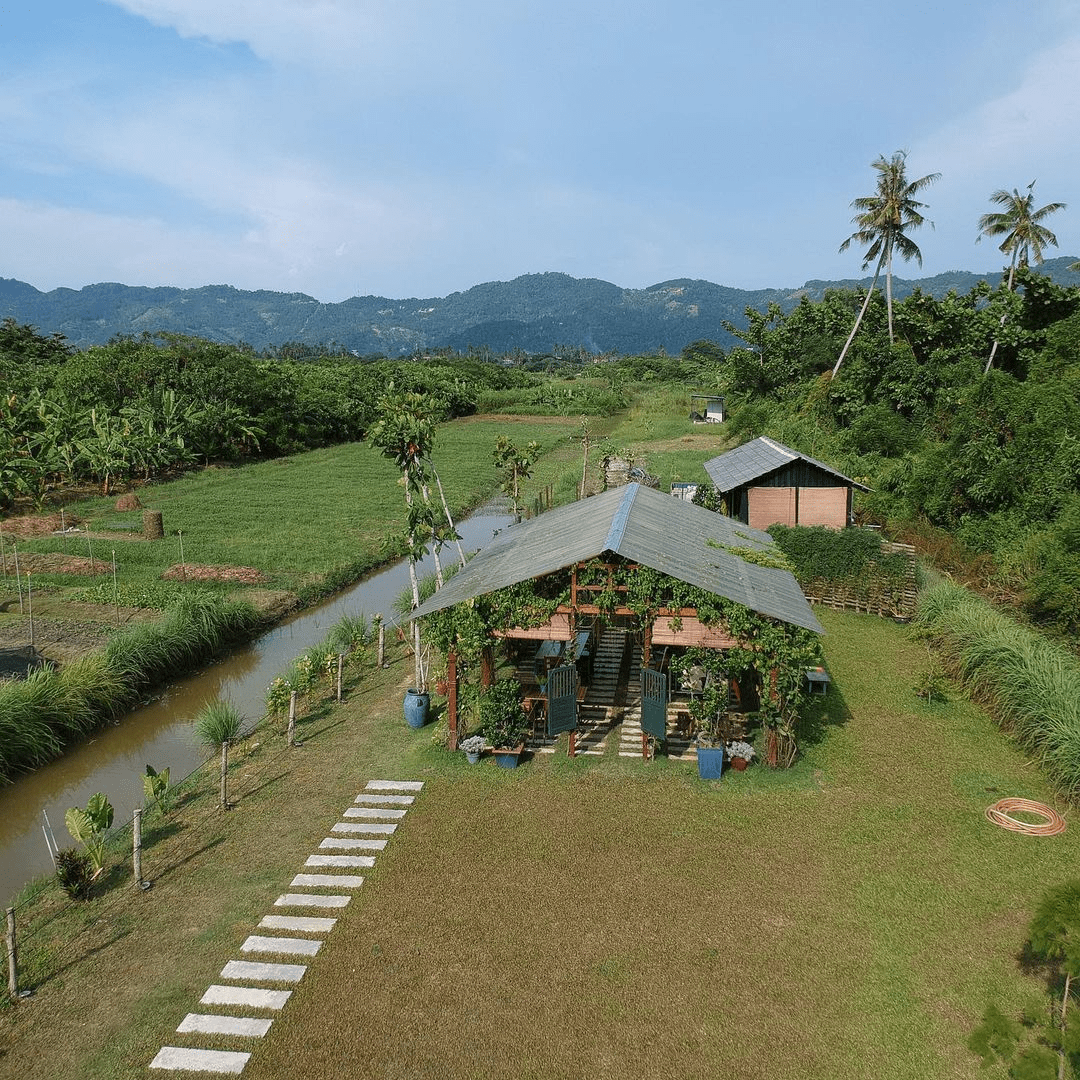 Image credit: @nadanaturalfarming
If you're making your way to Nada Natural Farming in Balik Pulau from George Town, you'll want to prep for a 40-minute adventure. But it's worth the drive, as you'll be greeted by a green oasis, a water canal and gorgeous mountain views at this secluded cafe located right in the heart of a plantation.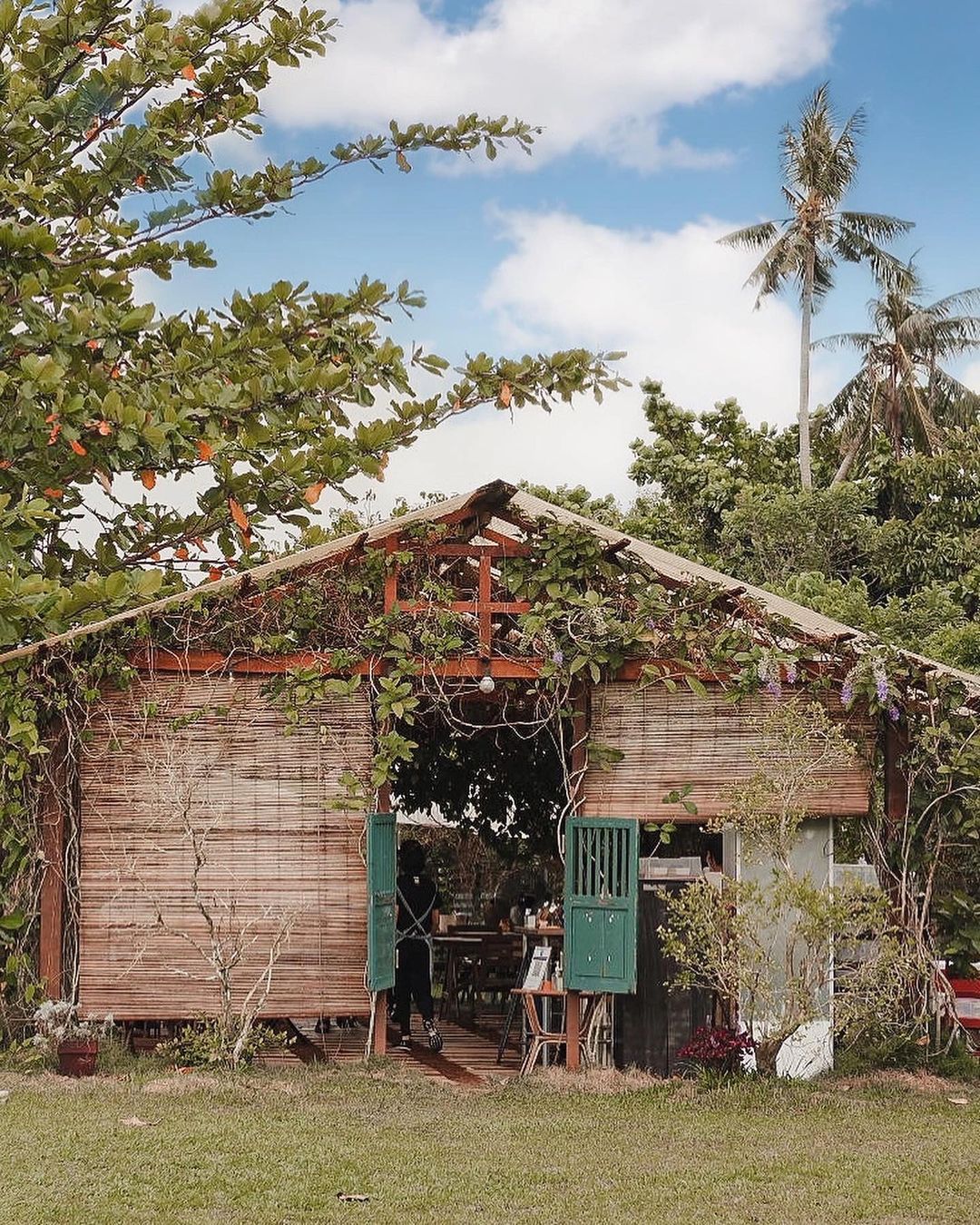 Image credit: @jhphotography_95
The cosy cafe on the farm makes good use of its natural surroundings too. It operates out of a rustic shack-style space with al-fresco dining, and is decorated with hanging exposed light bulbs and topped with a roof overgrown with greenery.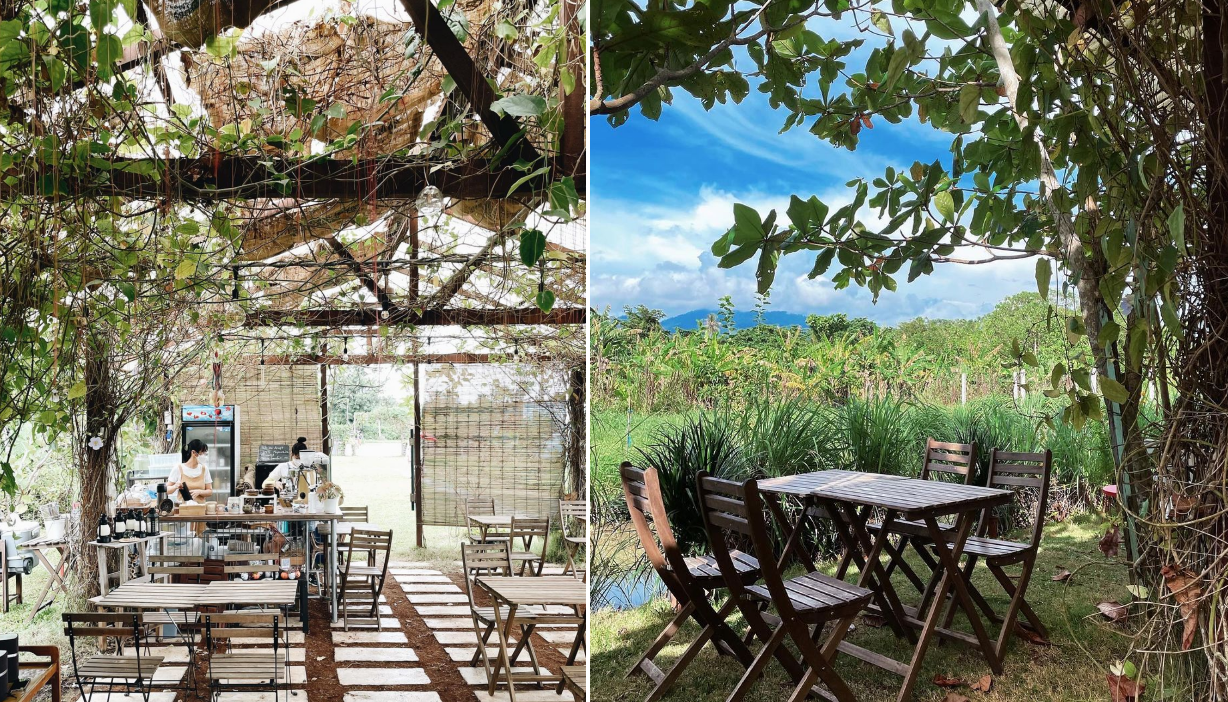 Image adapted from: @lynyee & @angel_yeap
Guests can dine on their meals at picnic-style tables beneath hanging plants in a garden shed, for a tranquil nature escape.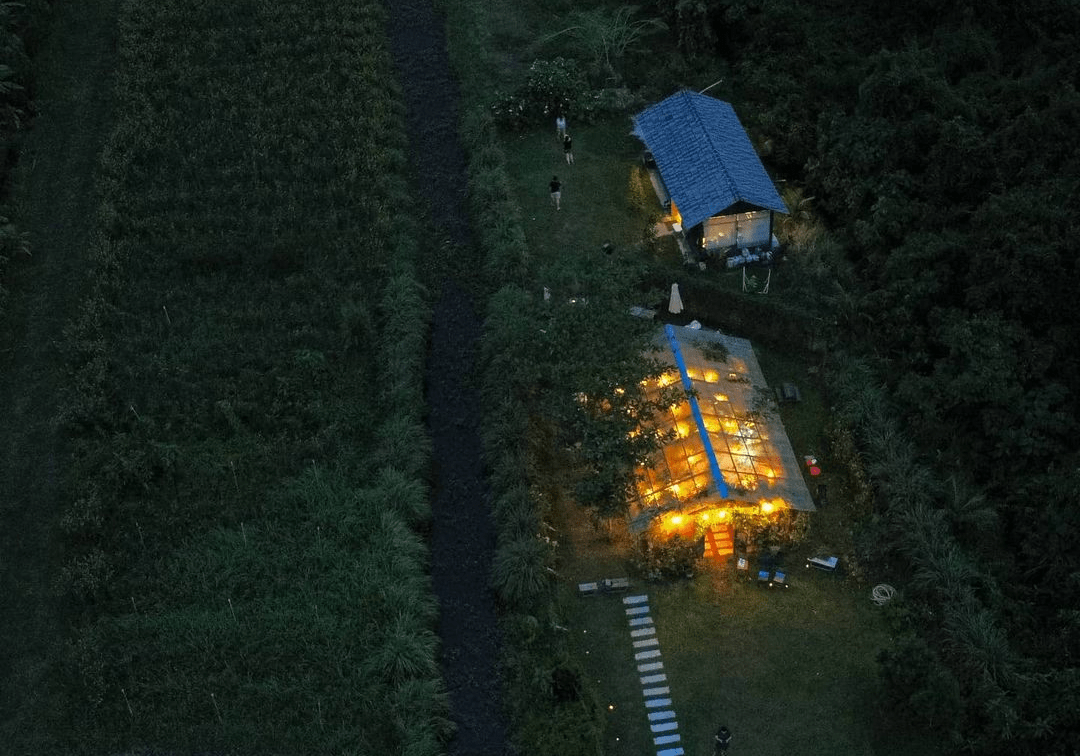 Image adapted from: @yan_yi15
As the cafe operates till 9PM on the weekends, you'll be transported to a magical world of fairy lights when night falls.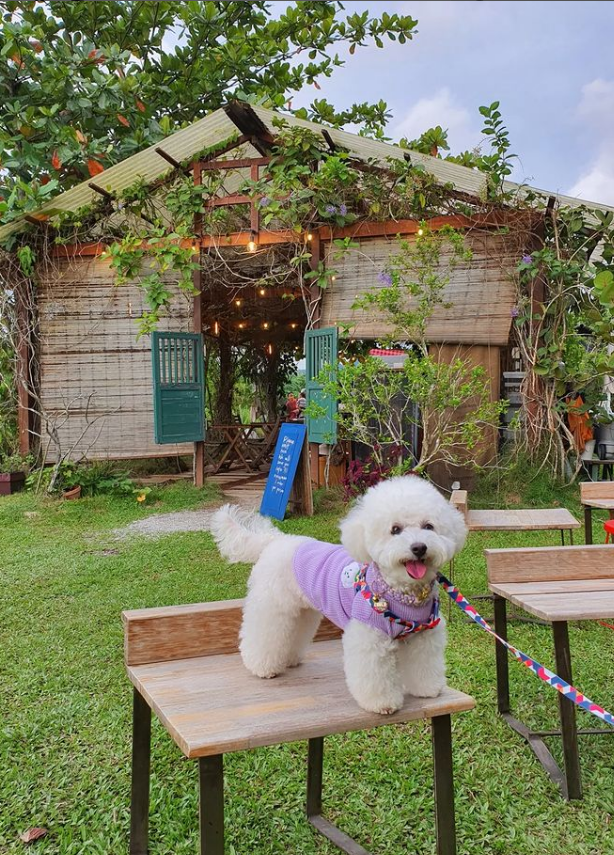 Image credit: @curly29320
Those with furkids will be extra pleased to know that the cafe is a dog-friendly space. Customers are welcome to bring their pets to spend quality time with them, and snap a ton of photos of their adorable doggos with the gorgeous backdrop.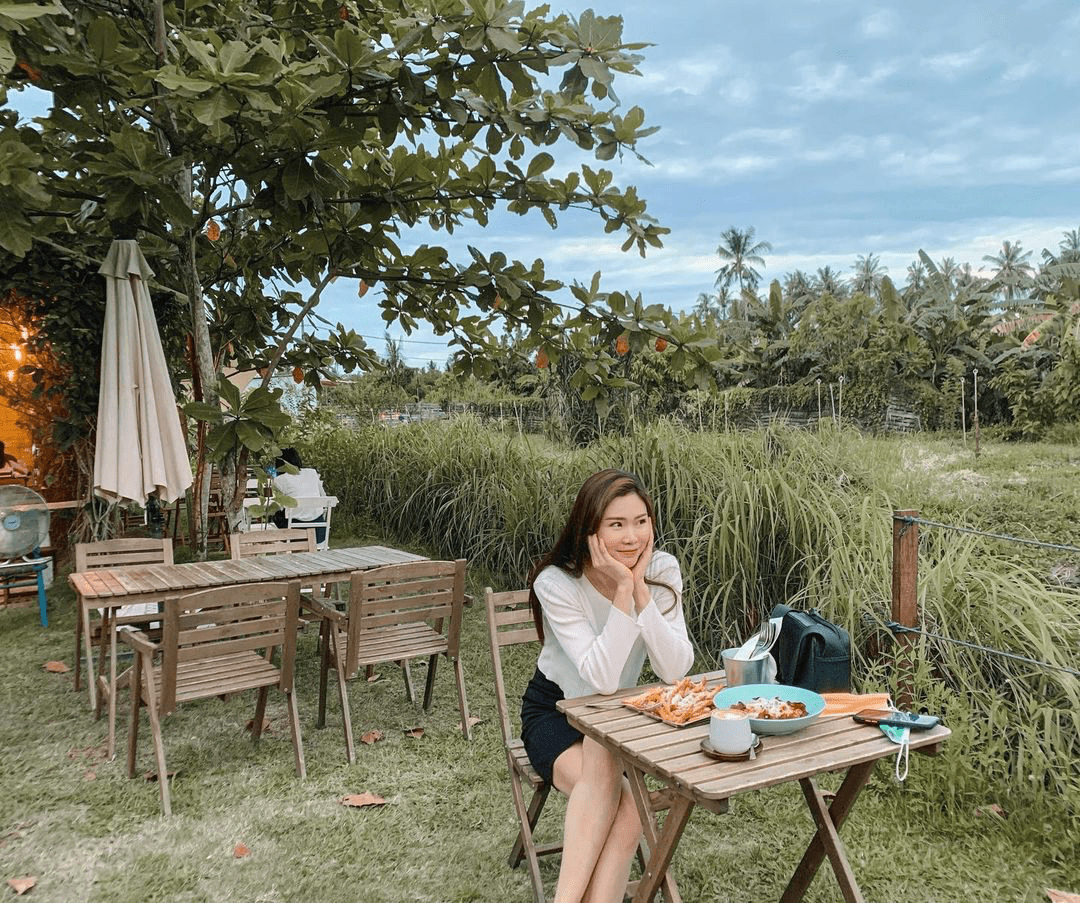 Image credit: @qinlin_667
Do note, however, that seats in the cafe are limited, so you'll need to make a reservation prior to your visit with your pals or pups to avoid disappointment. 
---
Farm-to-table Italian dishes & homemade kefir
---
Image credit: @kopi.coffee.kafei.
As the cafe is located on a farm, it offers patrons farm-to-table dining with ingredients for their dishes sourced from their estate.
Start off with an appetiser – Hand-cut Russet Potato Fries, seasoned with your choice of anori flakes and garlic mayonnaise (RM18), apple chilli sauce and sour cream (RM20) or truffle oil and Parmigiano-Reggiano (RM20).
Or go for their Russet Potato Croquette (RM22), another crowd-favourite, for potato balls that are fried to perfection and crunch delightfully when you bite into its golden exterior.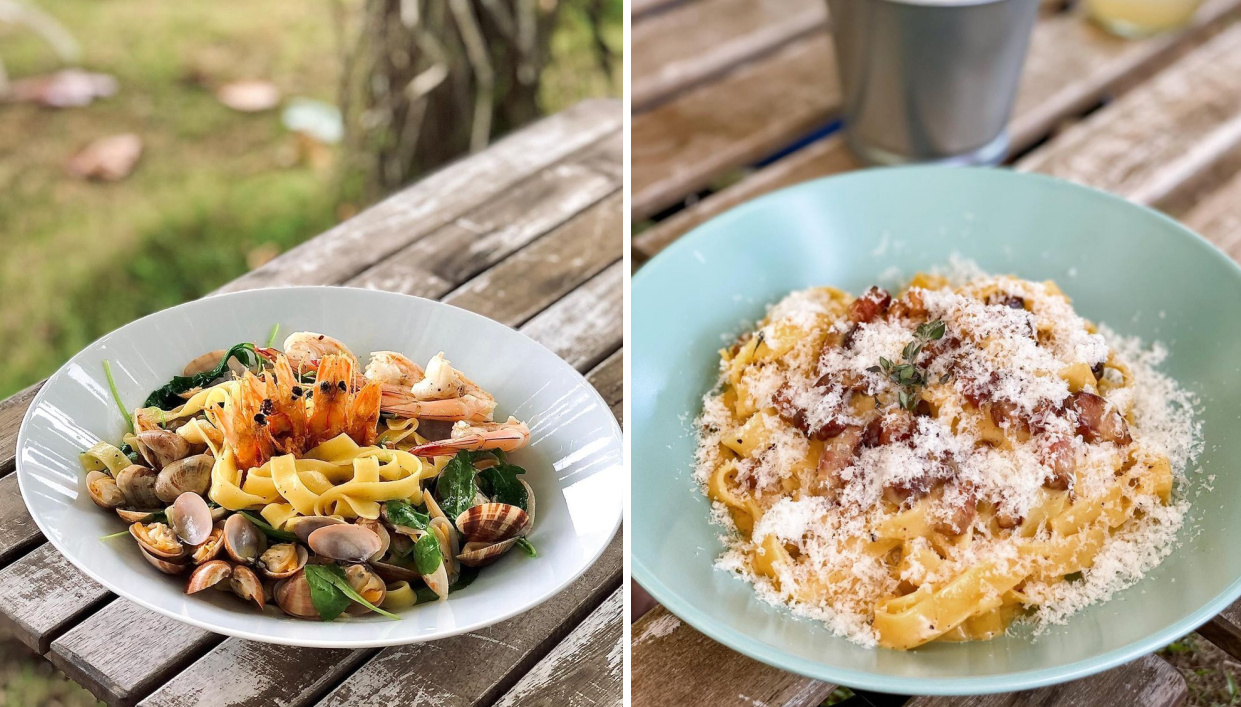 Image adapted from: @ksy.syk.foodie & @she_eats.my
For mains, their pasta dishes comprises fresh flavours of herbs and aromatics, and are made from scratch – from the pasta noodles to the sauce. Some dishes with generous portions you can order here are Meatball Bolognese (RM33) – made fresh and sweet with basil and tomato – the classic Carbonara (RM33), or Prawns and Clams (RM38) loaded generously with fresh clams.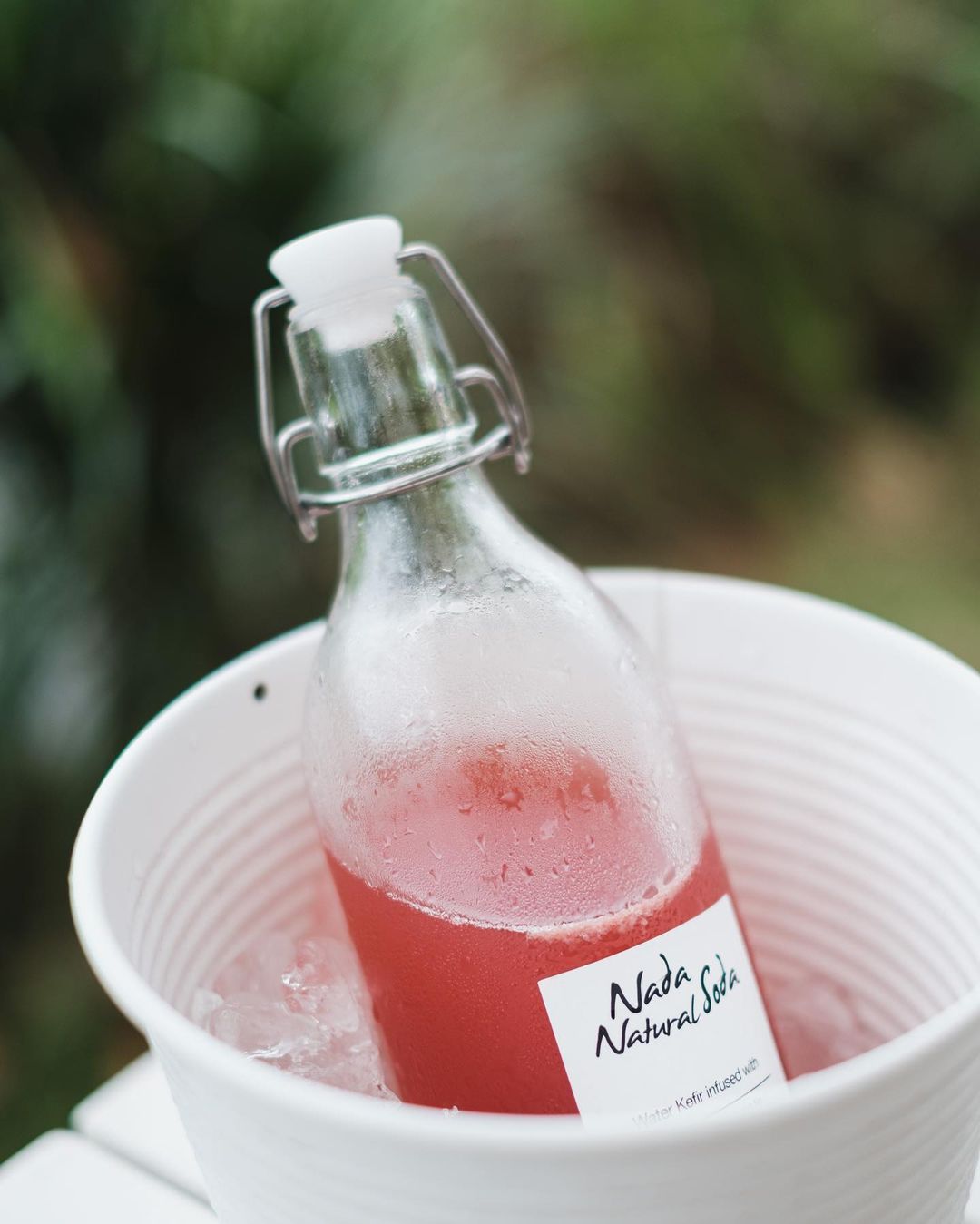 Image credit: @che_jin
Their homemade Kefir (RM25/bottle) is a house speciality and also a must-try at the cafe. The refreshing soda comes in a variety of flavours, such as passionfruit, nutmeg with lime, a mixture of berries, butterfly-pea, and pink guava, that'll cool you off on a hot summer day. 
Due to popular demand, the cafe now offers delivery services for their kefir (RM78) drinks, sold in a set of eight bottles with different flavours.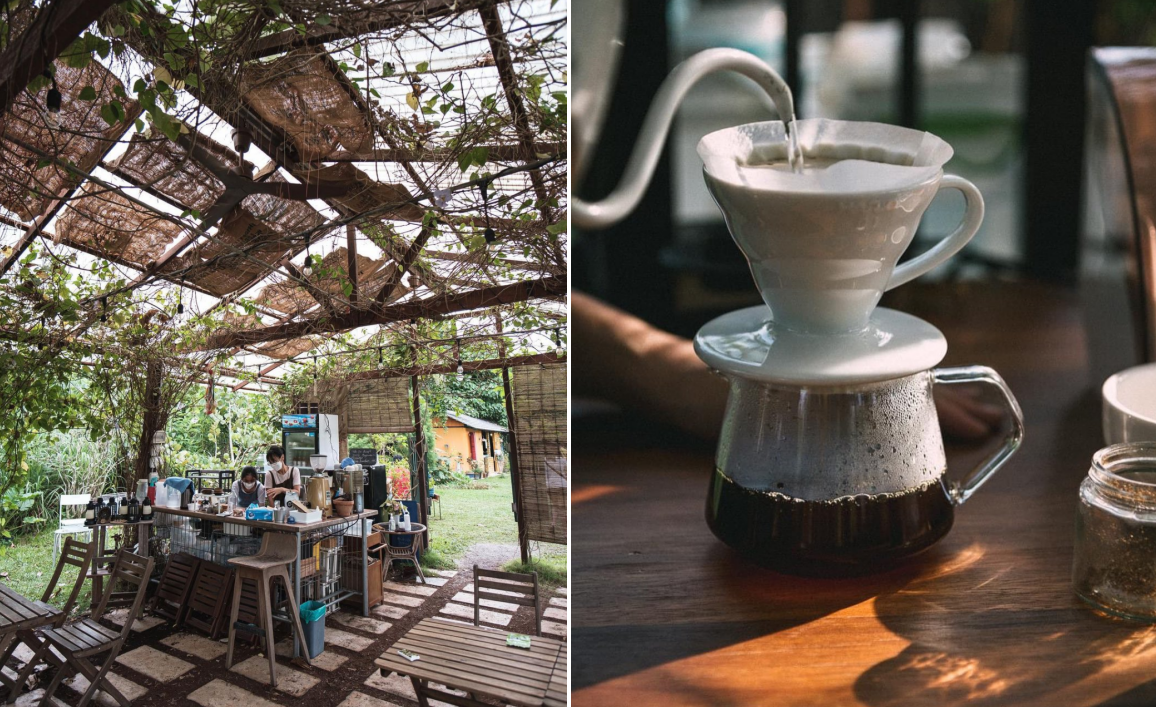 Image adapted from: @che_jin & @ccthum14
Not to be missed out on either is their coffee drinks. Skilled baristas at their coffee bar carefully brew and filter quality espresso drinks, lattes and drip-coffee. 
---
Nada Natural Farming in Penang
---
If you're craving a wholesome meal in nature, undisturbed by modern buildings and the presence of vehicles, drive a little further to Nada Natural Farming. You'll be rewarded with a nourishing meal, quality coffee, and unparalleled views of nature at this cafe on a farm. 
Address: Lot 646 & 647, Jalan Kuala Sungai Burung, Balik Pulau, Penang
Opening hours: Fri – Sun 3PM-9PM (Closed on Mondays to Thursdays)
Telephone: 013-403 0988
Nada Natural Farming's Facebook | Instagram
Read more interesting features of places here: 
---
Cover image adapted from: @qinlin_667, Nada Natural Farming & @che__jin
Get more stories like this!
Drop us your email so you won't miss the latest news.