Home cooking kits to order
---
Home cooking kits may have been introduced during the Movement Control Order (MCO) by restaurants that were trying to keep afloat, but Malaysians are still getting their hands on these easy, fuss-free DIY kits even when it's now safe to head out to the streets. 
On days when we simply don't want to brave the traffic or go through the struggle of finding parking, it's good to have these kits on hand as we can still have the same restaurant-quality food served fresh and hot at home. Here are 9 eateries and restaurants that offer home cooking kits for you to recreate your fave dishes anytime you want:
---
1. Yun Bridge Noodle – hearty tomato soup for late-night suppers
---
Yun Bridge Noodle may be somewhat of a new kid on the block in comparison to the more well-established noodle franchises around, but it has already garnered a loyal bunch of customers who swear by its hearty tomato soup that gives a pleasant sour tang with each sip.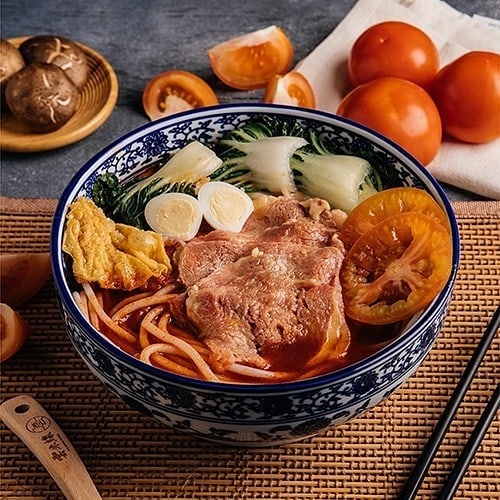 Image credit: @yunbridgenoodle
Its Easy To Cook-It kit is perfect for rainy nights when all you crave is a piping hot bowl of soup. The premium ingredients such as the mi xian that's made with 100% rice flour for that silky smooth yet chewy on the inside texture, and signature tomato paste make this a healthier alternative to our regular instant noodles.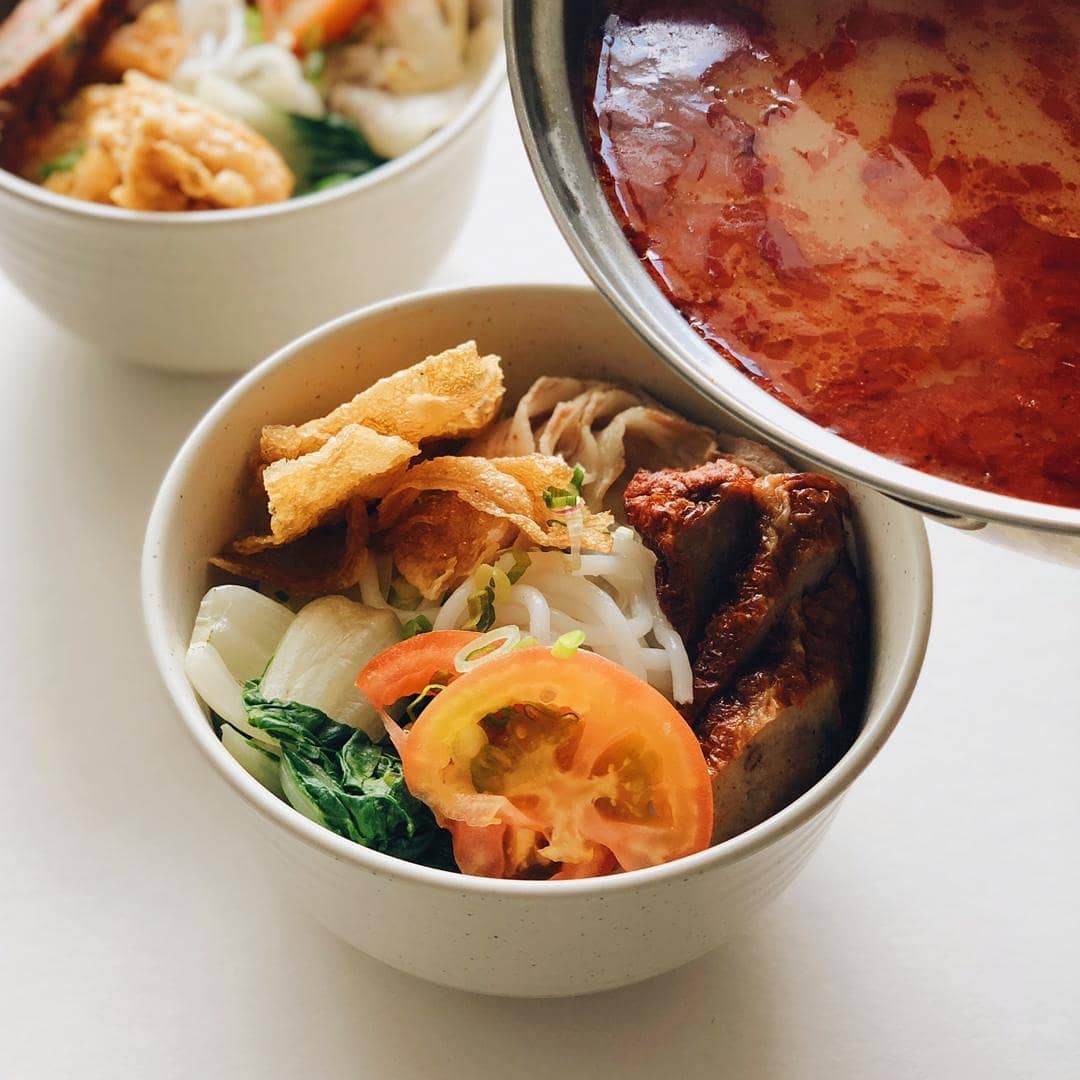 Image credit: @yunbridgenoodle
For RM69.90, you'll get enough mi xian and tomato paste to whip up 20 bowls. If you do the math, that's less than RM3.50 per serving! And you can simply jazz up your basic bowl by just throwing in whatever leafy veggies, fresh tomatoes, and leftover meat you find in your fridge.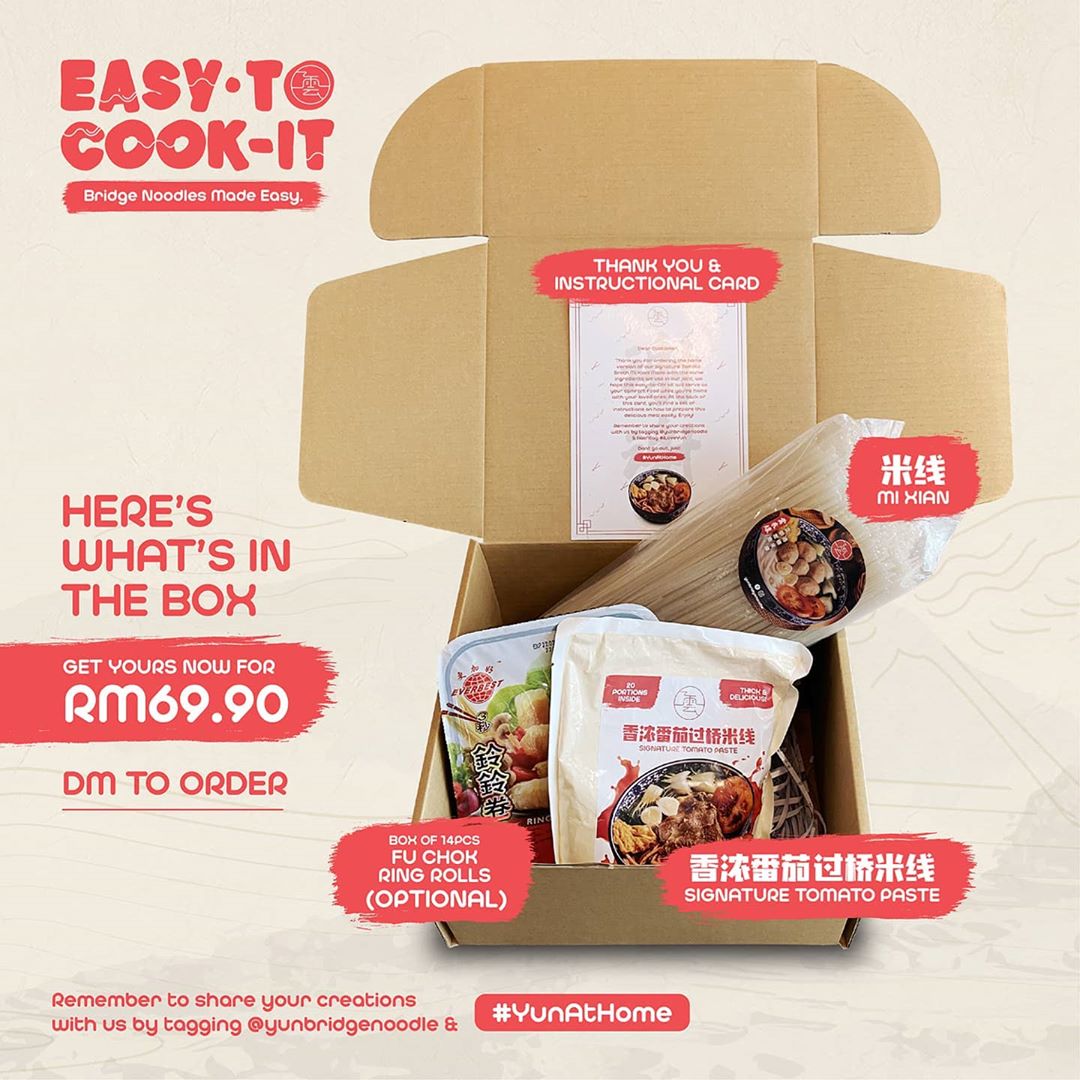 As the items can be stored both in the fridge or on the shelf, you won't have to worry about the ingredients turning bad.
Image credit: @yunbridgenoodle
You can place your order through Shopee where Yun Bridge Noodle is an official merchant. Shipping fees will cost you around RM6 if you're staying in West Malaysia and more if you're having your order shipped to East Malaysia. 
---
2. Super Saigon – pho with fresh and tender beef slices
---
With outlets all across Klang Valley, Super Saigon is known to Malaysians as the go-to place for pho and basically all things Vietnamese. While the broth is pretty darn good with bright notes of lime and coriander to balance the hearty, slightly smoky beef base, it's the melt-in-your-mouth beef slices that really takes the cake.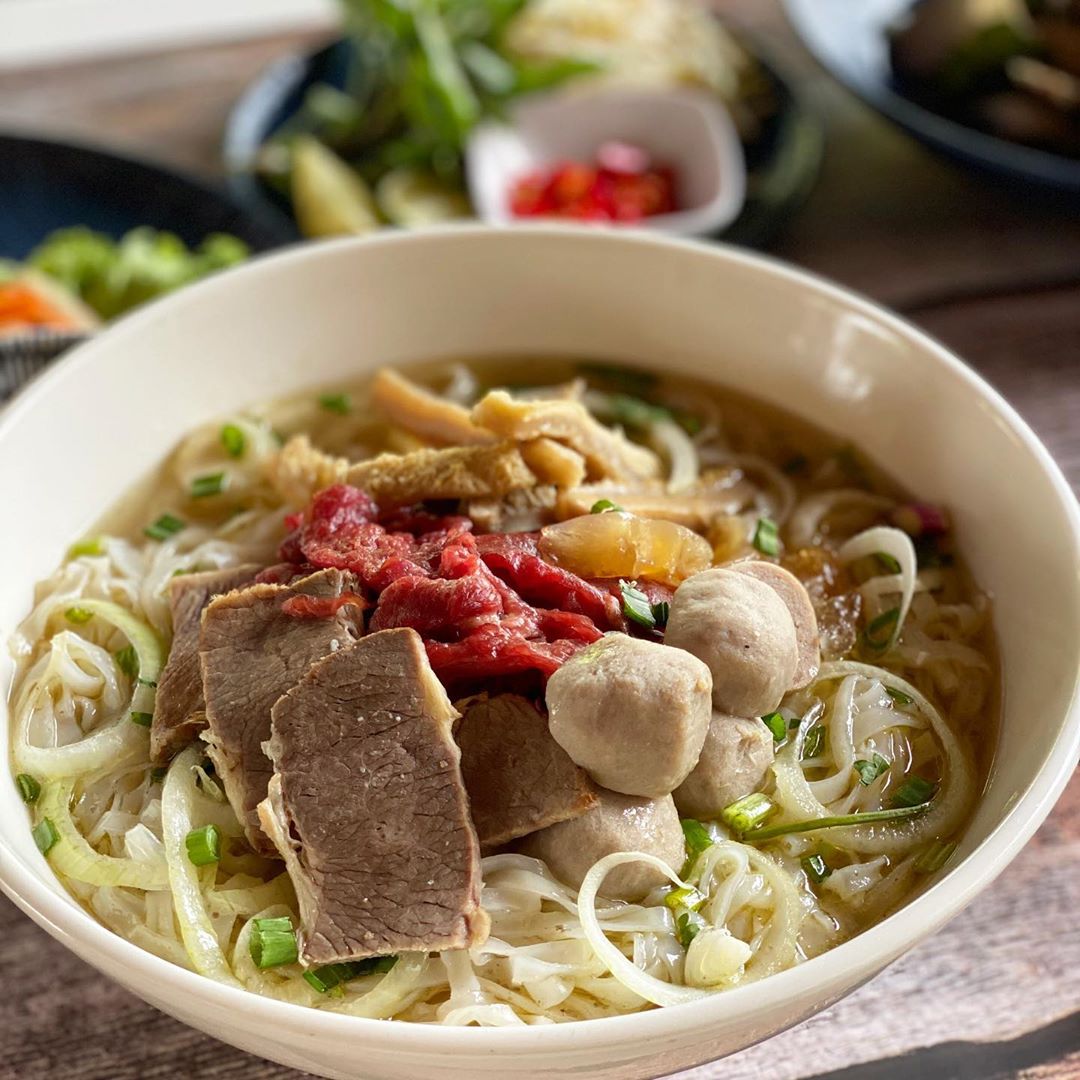 Image credit: @super.saigon
Now with their home cooking kit, you'll be able to recreate this fan favourite dish at home too! The ingredients are sold separately. The Frozen Australian Beef Pho Soup (RM24/2L) and Frozen Chicken Pho Soup (RM17.50/2L) are enough for 4 servings of pho. For ingredients, there's the Frozen Sous Vide Chicken Breast (RM32.50/1kg) and Frozen Slow Cooked Mixed Aussie Beef Parts (RM41.50/500g).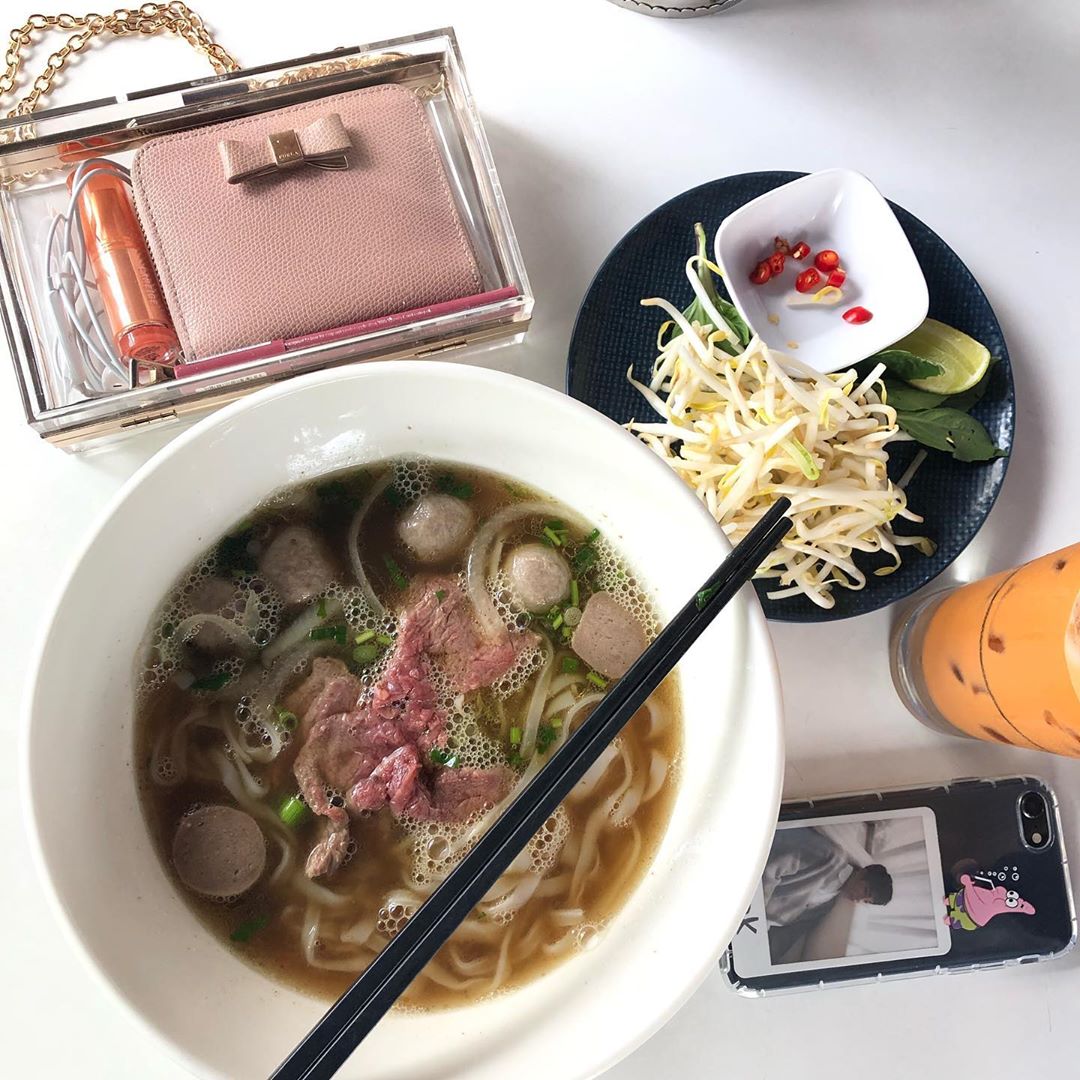 Image credit: @muted.malaysia
To order, simply DM them on Instagram or send them a Whatsapp message at 018-233 7755. The kits can be delivered through GrabFood, but if they don't deliver to your home, you can opt to self pick-up at the Super Saigon outlet nearest to you.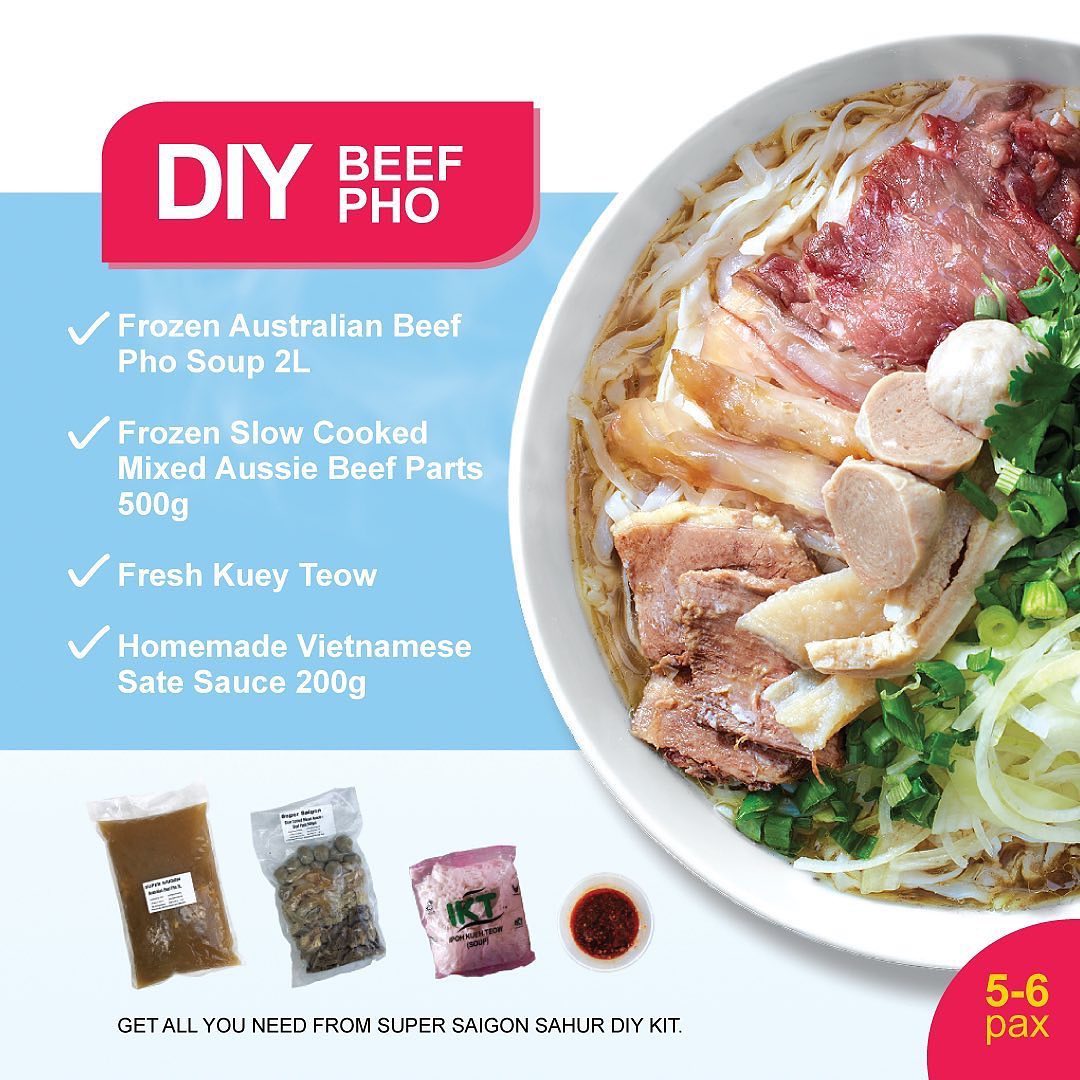 The ingredients come vacuum–packed, and you can always store the remaining ingredients in a container and keep it in the freezer for the next use.
Image credit: @super.saigon
---
3. Mak's Chee Authentic Wonton – pick your ingredients to DIY a bowl of wonton mee
---
When it comes to Chinese-style breakfasts at the hawker centre, nothing quite comes close to the quintessential wonton mee. 
While we absolutely love our usual servings of wonton mee from our neighbourhood kopitiam or hawker, we also adore the fancier, spruced up versions at Mak's Chee Authentic Wonton. Its premium dumplings – generous portions of filling encased in paper-thin skin – are definitely a huge plus.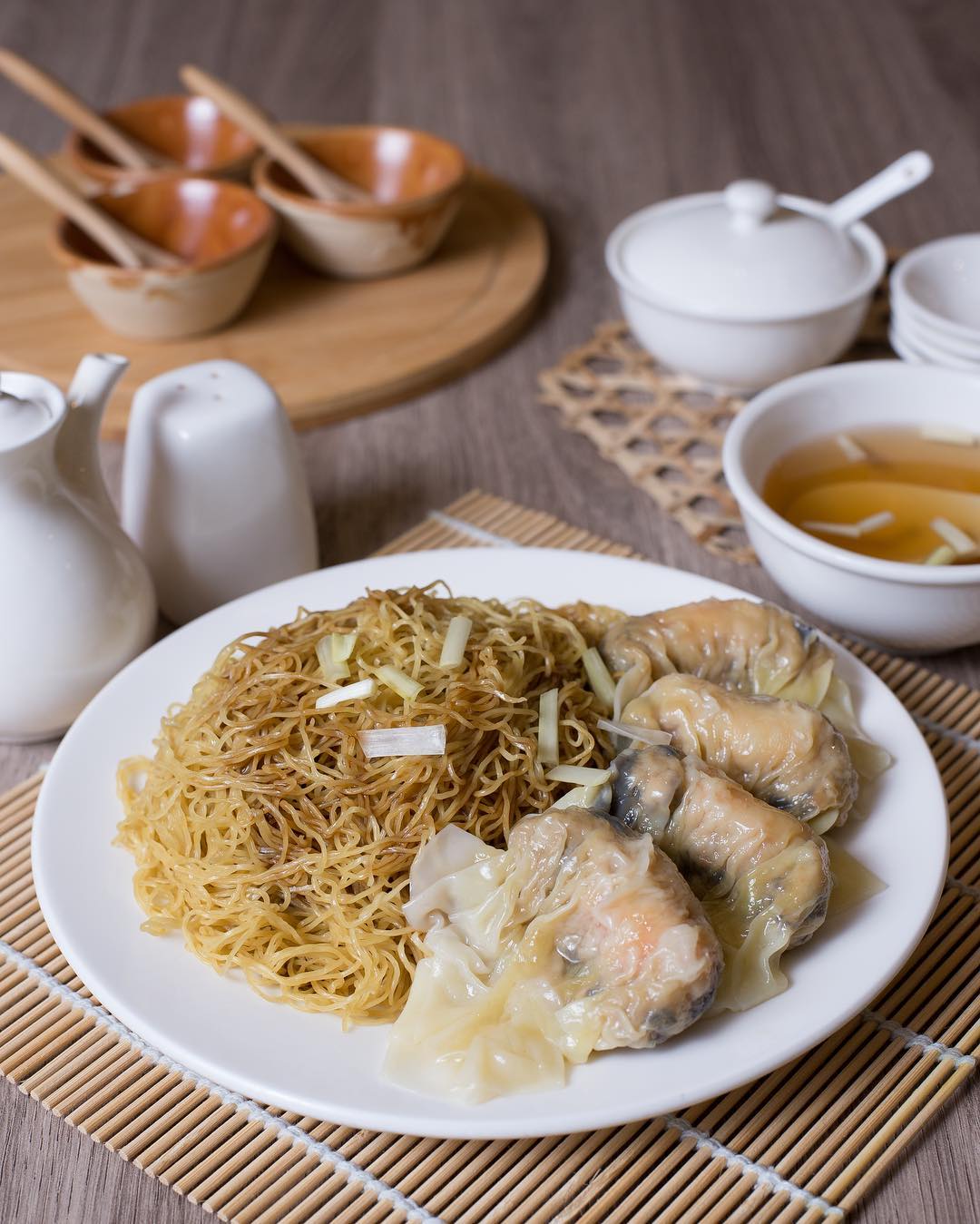 Image credit: @mymakschee
Instead of having all the ingredients already picked out for you, customers get to choose the ingredients they want at Mak's Chee. If you already have a favourite, such as the Prawn Roe Dry Noodle or Pork & Prawn Dumpling Dry Noodle, you can then recreate these dishes by simply getting the ingredients needed.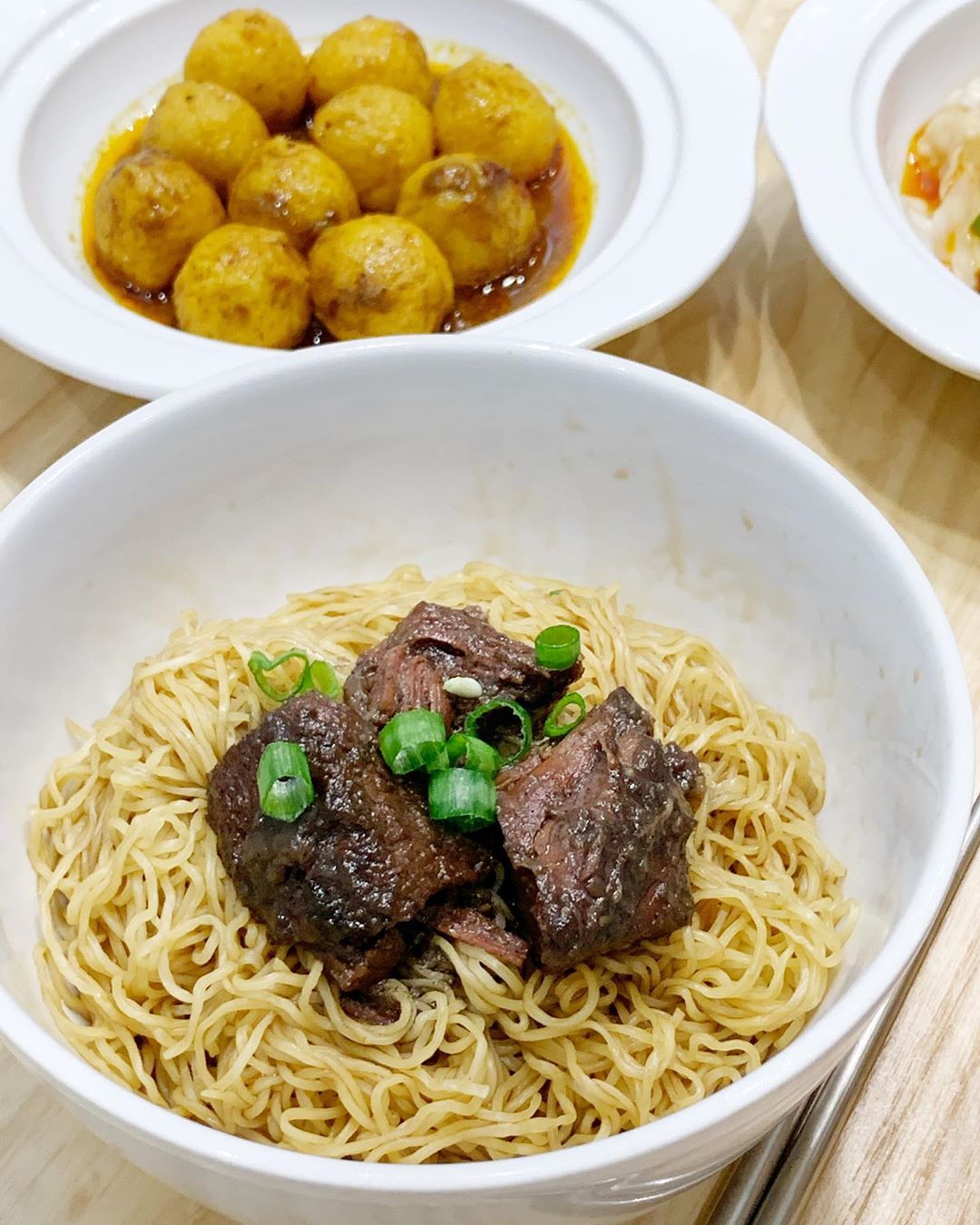 Image credit: @christineleng
This is also your chance to go for the ultimate bowl of wonton mee by putting everything together in one bowl – dumplings (RM22/10pc), beef brisket and tendon (RM65/800g), as well as curry fish balls (RM7/10pc).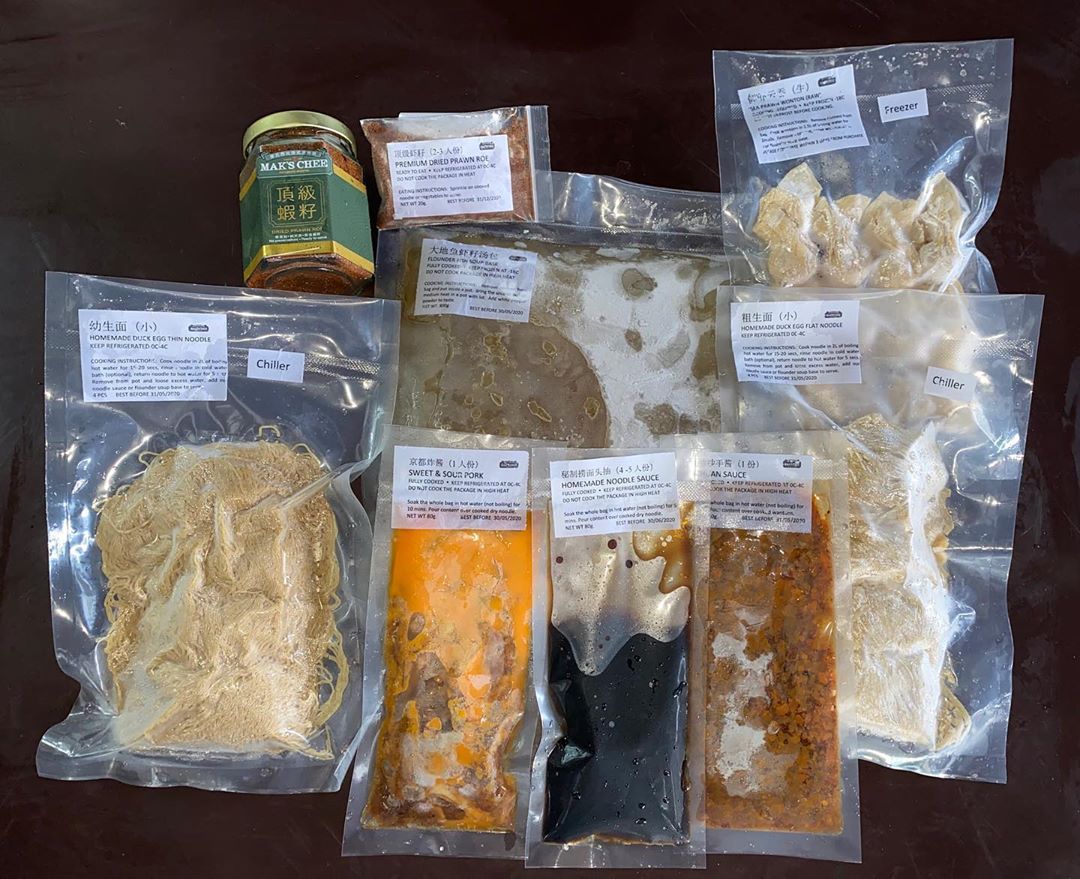 Image credit: @themeatexperts
All the food and ingredients are vacuum-packed prior to delivering, so you won't have to worry about any leakages during transport. The food is also prepared fresh in batches, so they each come with a label that states the expiry date. 
To order, contact them at 011-2326 1524 and you'll be given a menu to refer to when placing your order. Those living in OUG can enjoy free delivery for orders above RM80. Deliveries to areas 10-20km away from OUG will be charged RM5, but those who live more than 20km away from OUG will have to pay a surcharge that will be calculated for you upon ordering.
---
4. VCR – cafe-quality breakfasts with freshly baked bread and cold cuts
---
During the 2 months of MCO, Malaysians had to go cold turkey on our favourite weekend activity – cafe-hopping. There's just something about brunches, be it the mouth-watering big breakfasts or charming ambience, that makes it a must-do with friends during a weekend catch–up sesh.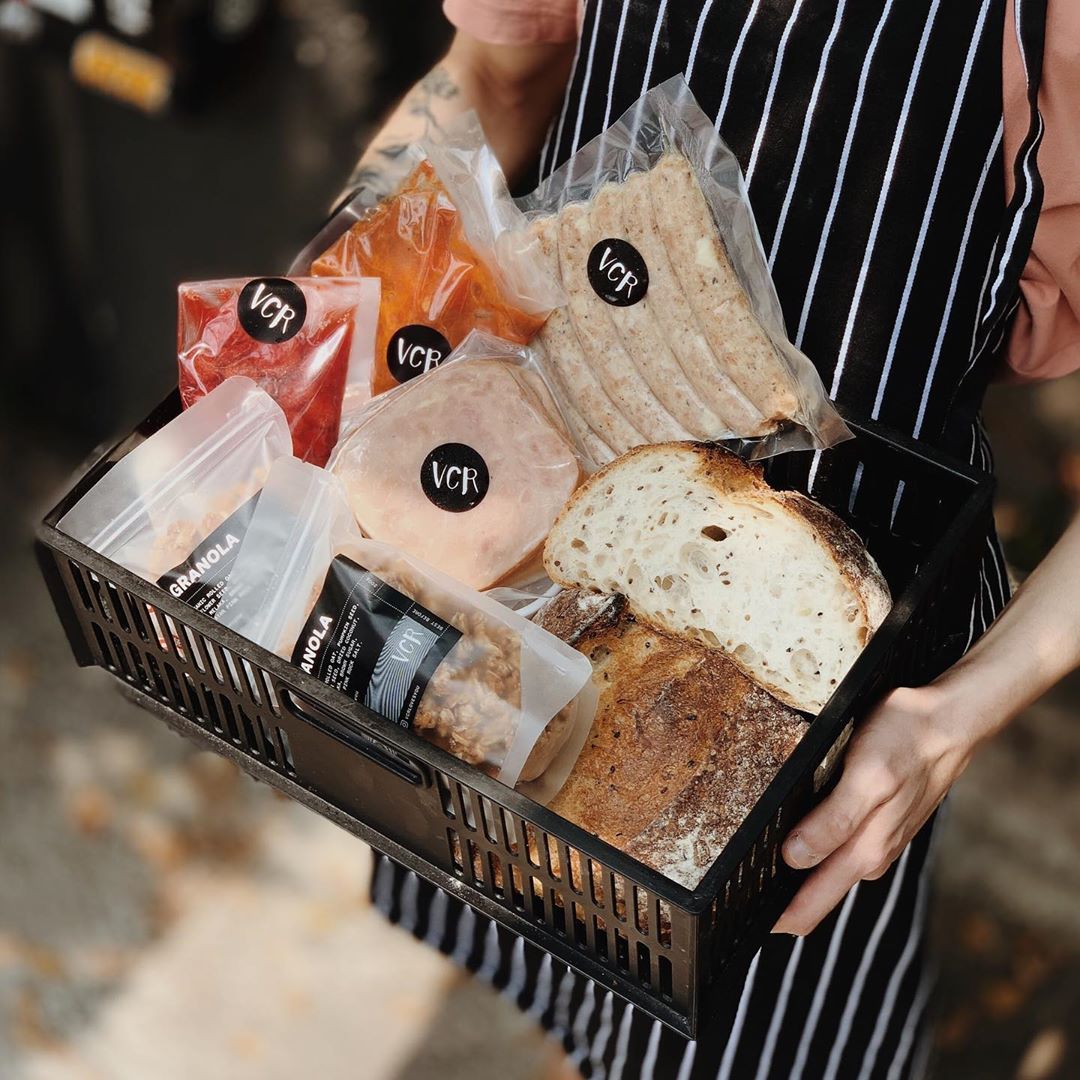 Image credit: @vcrlovesyou
While we can resume our cafe–hopping activities now, some of us have gotten used to quieter brunches. If that's the case, you can host cosy brunch gatherings at your house or spend the morning alone with VCR's Home Starter Pack Prime (RM68/6 servings). 
Each kit includes a loaf of sourdough, sausages, turkey ham, tomato bean sauce, granola, and strawberry coulis. While the cold cuts and sauces can be kept in the fridge, it's best to consume the fresh loaf of sourdough within 5 days of purchase.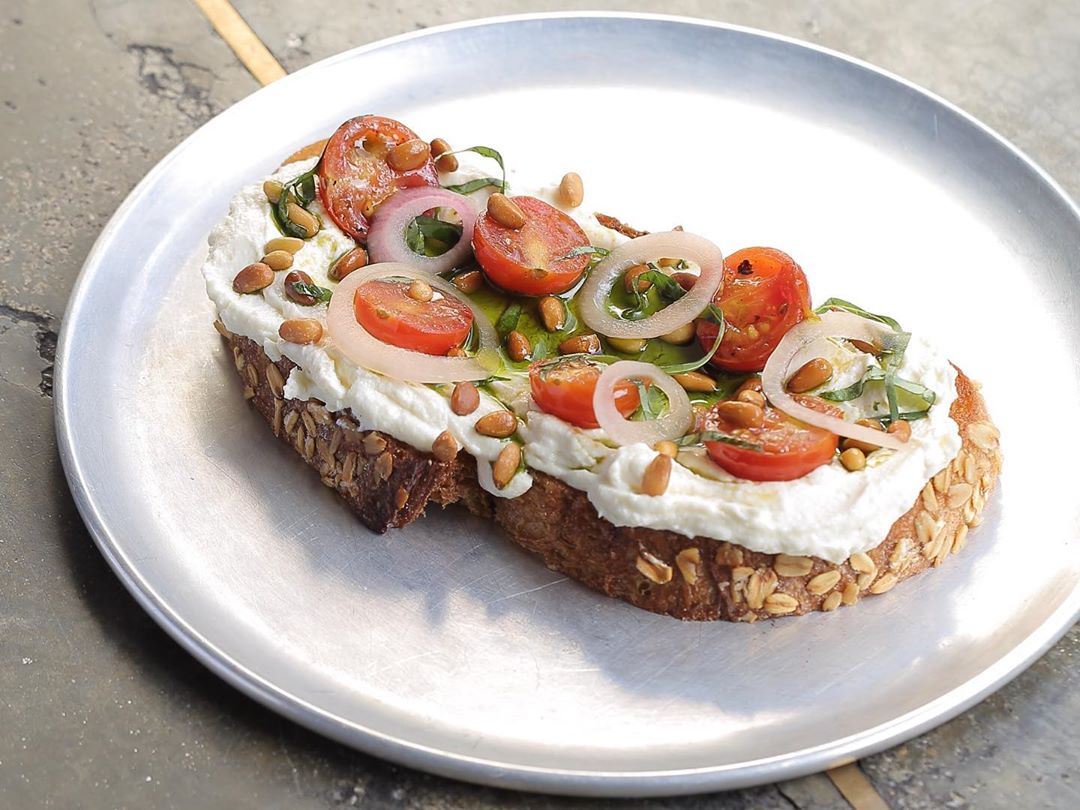 Image credit: @vcrlovesyou
VCR uses Beep for order-taking and delivery. You'll be given the option to self pick-up your order or have it delivered to your doorstep with a fee that's determined by the service based on your area of residence. 
---
5. Botanica+Co – dessert kits for first-time bakers
---
Botanica+Co in Bangsar is known for its garden setting and a menu that's full of delightful treats – from Western mains such as fish and chips to wacky desserts such as churros doughnut snack. If you want to recreate some of the familiar food from this popular cafe in the comfort of your home, you can opt for the Botanica Home Chef Kit.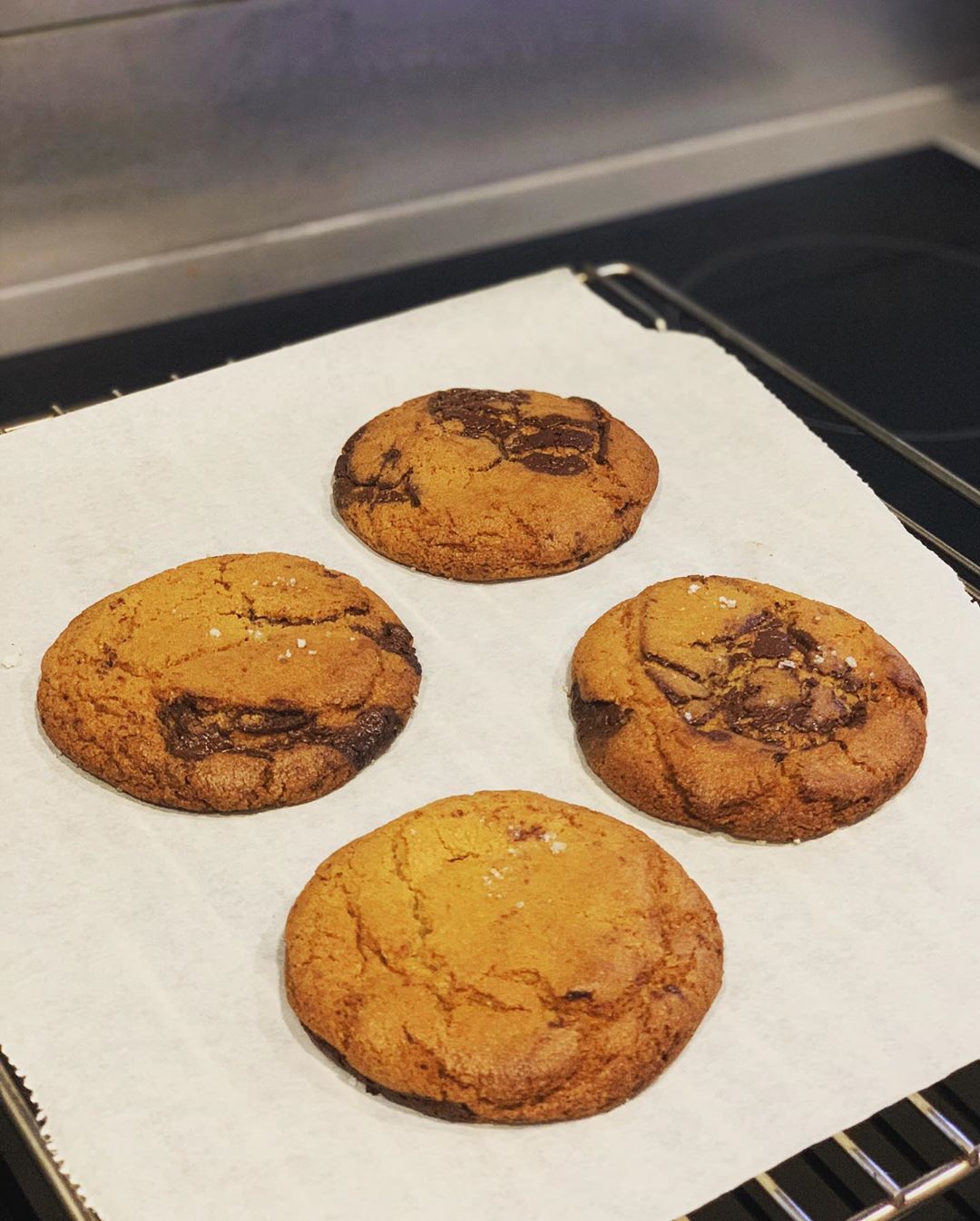 You just need to prepare 1 egg while the rest of the ingredients are already in the kit
Image credit: @jacquelynsaminggau
There are 4 kits to choose from, and those with a sweet tooth will be stoked to know that 3 are moreish desserts – Chocolate Chip Cookies (RM20), Valrhona Chocolate Pudding (RM35), and Banana Cake (RM20).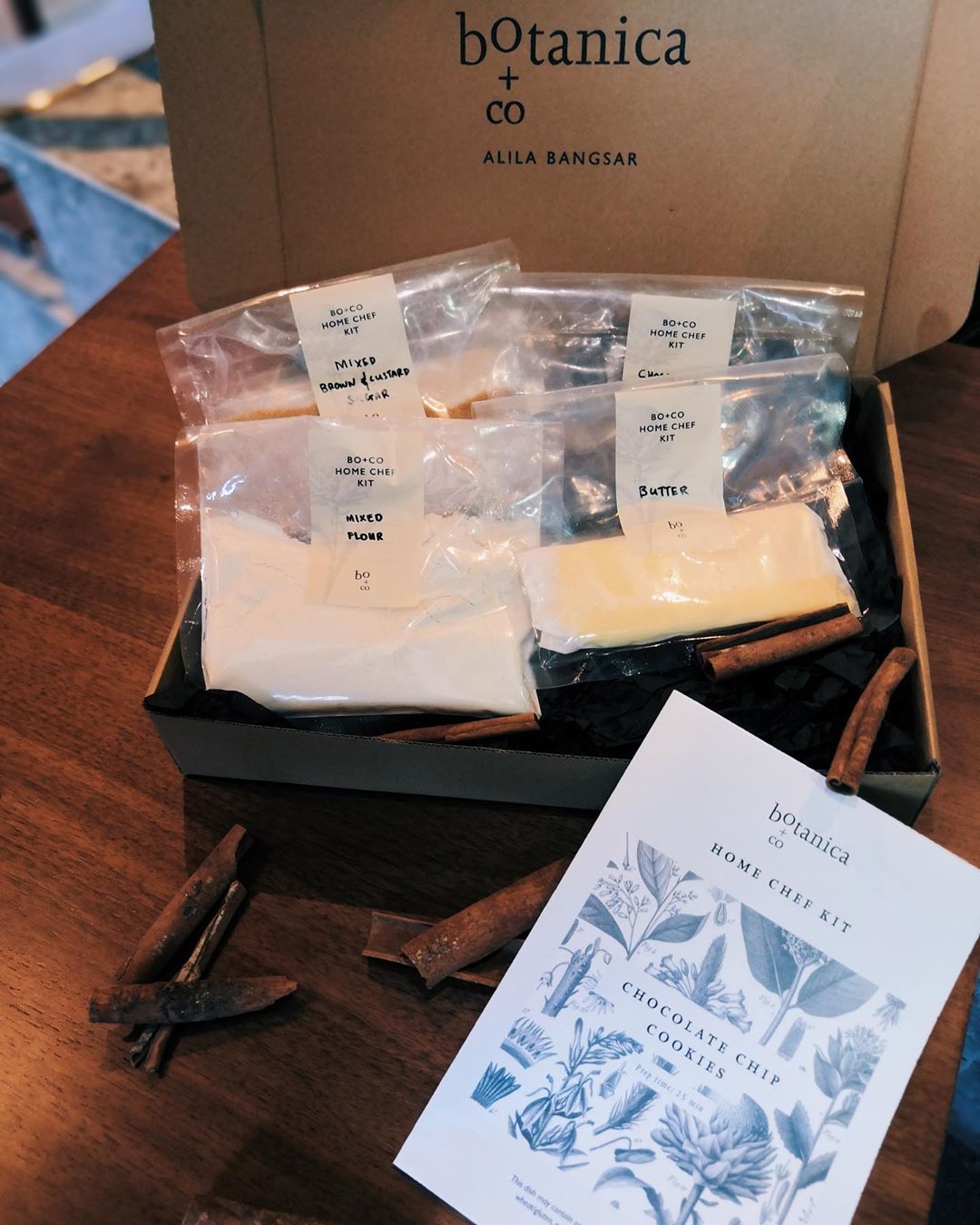 The Chocolate Chip Cookies Kit is a big hit with customers as it's a relatively easy recipe to tackle in the kitchen
Image credit: @botanica.co
Pizza Home Kit (RM30) is a great introductory kit for those who want to give pizza tossing a try. But do note that you'll have to prepare your own toppings as the ingredients in the kit are only for the pizza base: dough, tomato sauce, and cheese.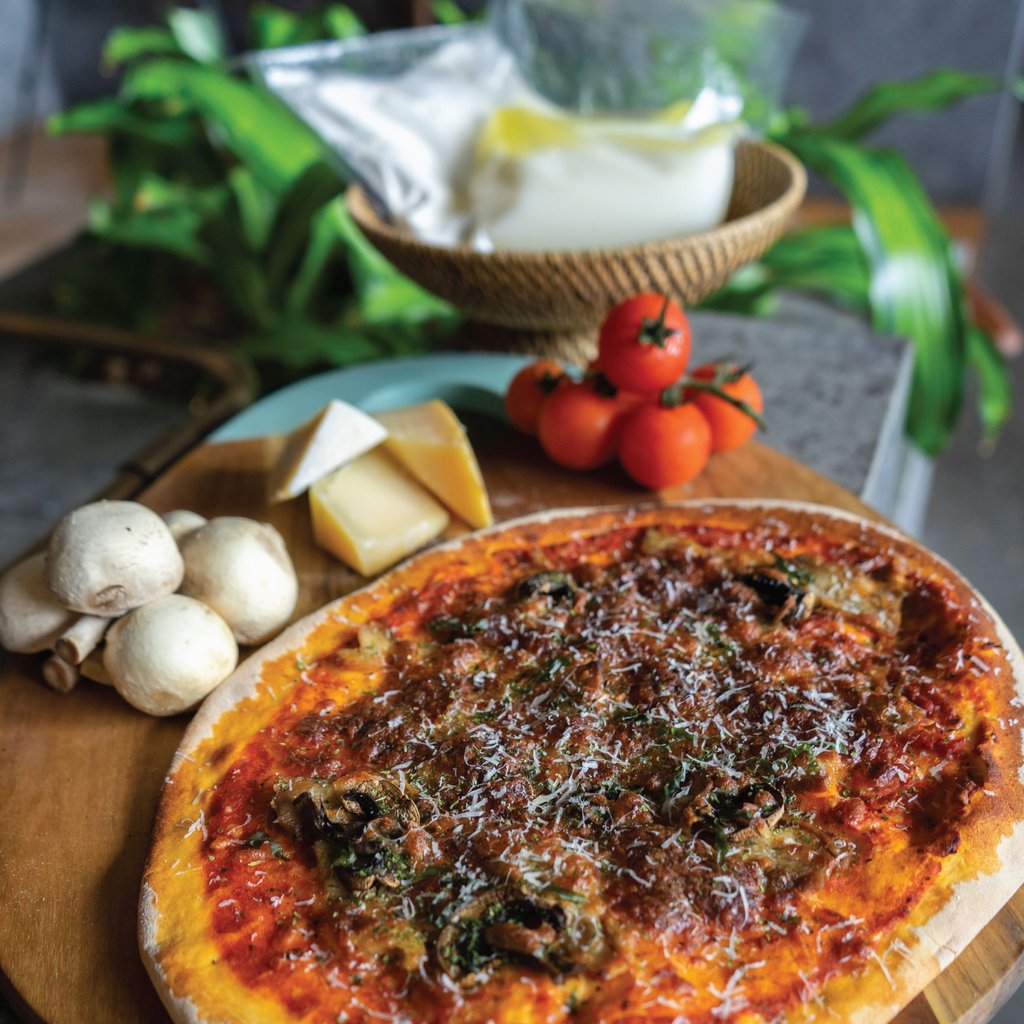 Image credit: Botanica+Co
To place your orders, head to Botanica's online store. It seems that the self pick-up option is the most viable as you're required to engage your own delivery service – Lalamove or Grab – otherwise. 
---
6. Entier – classy French bites with easy step-by-step instructions
---
Malaysians with an appreciative palate for French cuisine would have heard of Entier, a restaurant where you can find classic picks such as escargot in garlic butter and côte de boeuf, a rib steak known for its marbling and flavour.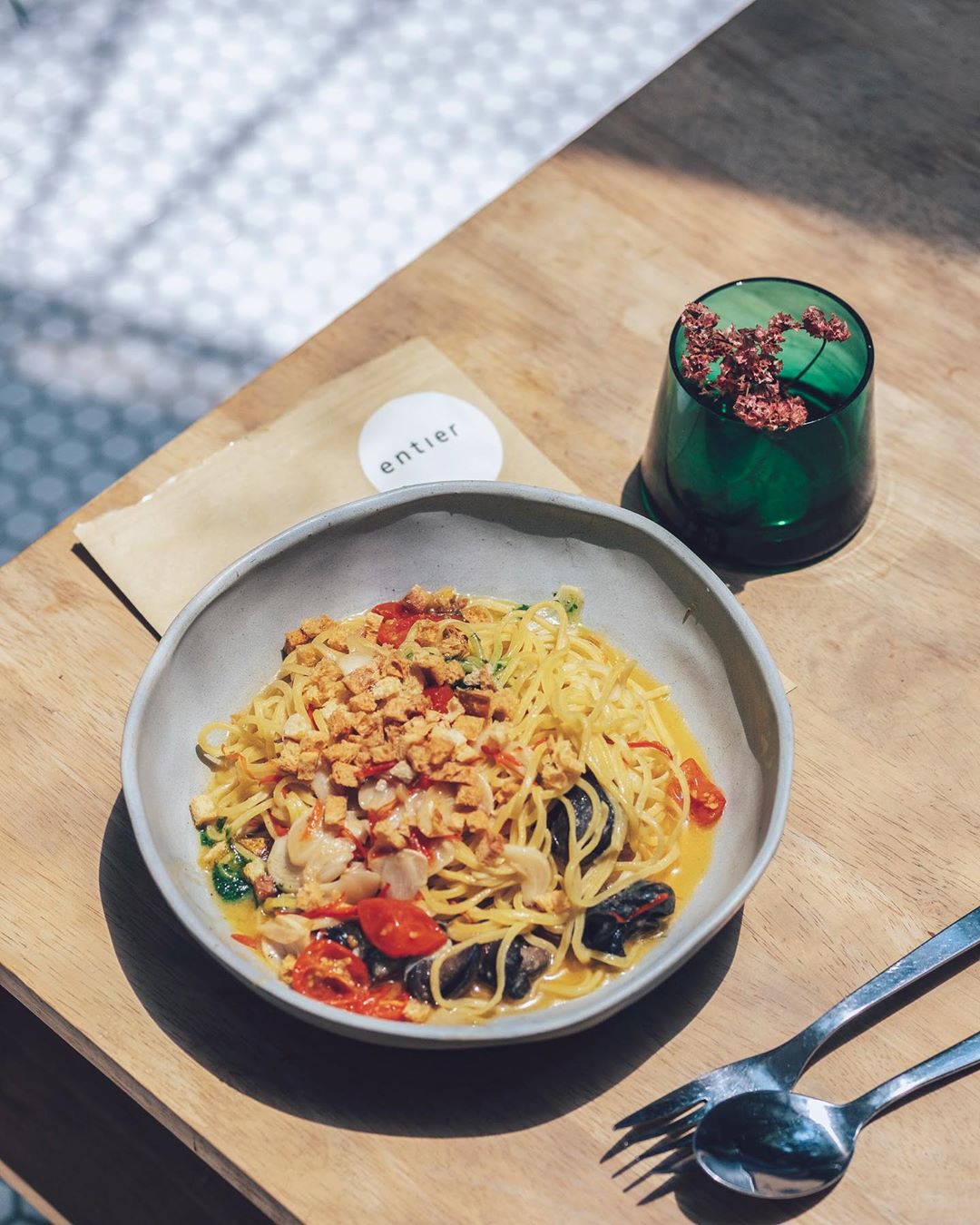 Escargot Pasta
Image credit: @entierfrenchdining
Now, with their cooking kits, the average Malaysians will be able to impress their loved ones for a date night at home by serving plates of atas French food such as Escargot Pasta (RM35) and Entier's Famed Souffle (RM18). The ingredients are all included in the kits, and the step-by-step instructions are laid out for you in detail to make your time in the kitchen an easy one.

Image credit: Entier French Dining
There are also fusion dishes available, such as the Ox Japanese Curry (RM48). It's a favourite among customers for its tender meat and fragrant, sweet Japanese curry. The kit includes ox parts, various types of pickles, and even specialty rice from the Akita region in Japan.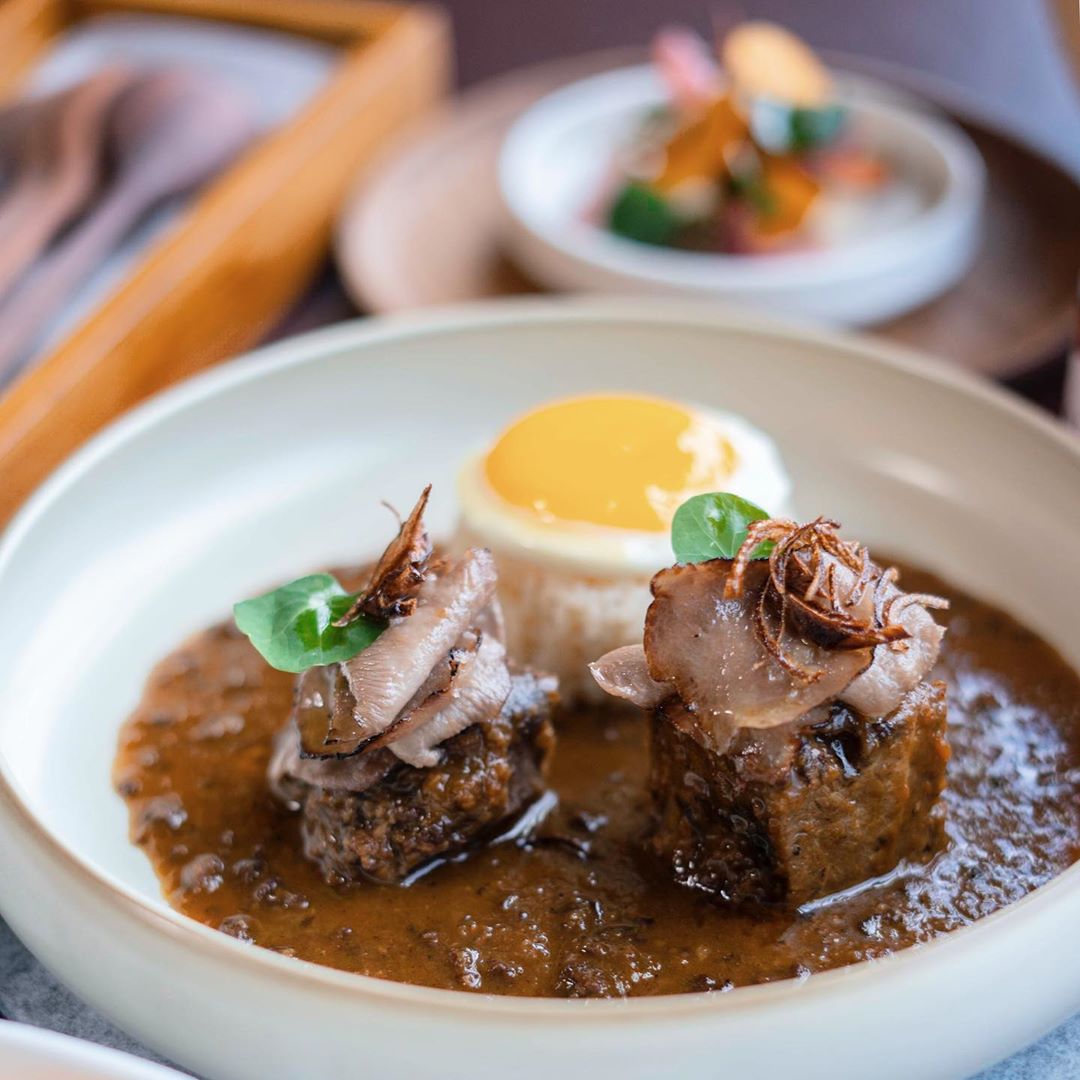 The Ox Japanese Curry
Image credit: @entierfrenchdining
It's best to read up on each of the product listings as some, such as the Ox Japanese Curry kit, need to be cooked and consumed on the day you receive the kit. Others, including the pasta options, can be stored in the fridge for about 2 days. 
Like Botanica+Co, orders can be placed through Entier's online store and customers will be asked to arrange for a courier service on their own if they wish to have the kits delivered to their house. 
---
7. Kanteen – comfort food that can be whipped up in 30 minutes
---
Kanteen, just like its name suggests, is a modern-day cafeteria for both adults and kids alike where you can find classic Malaysian dishes we all know and love, as well as yummy Western delights.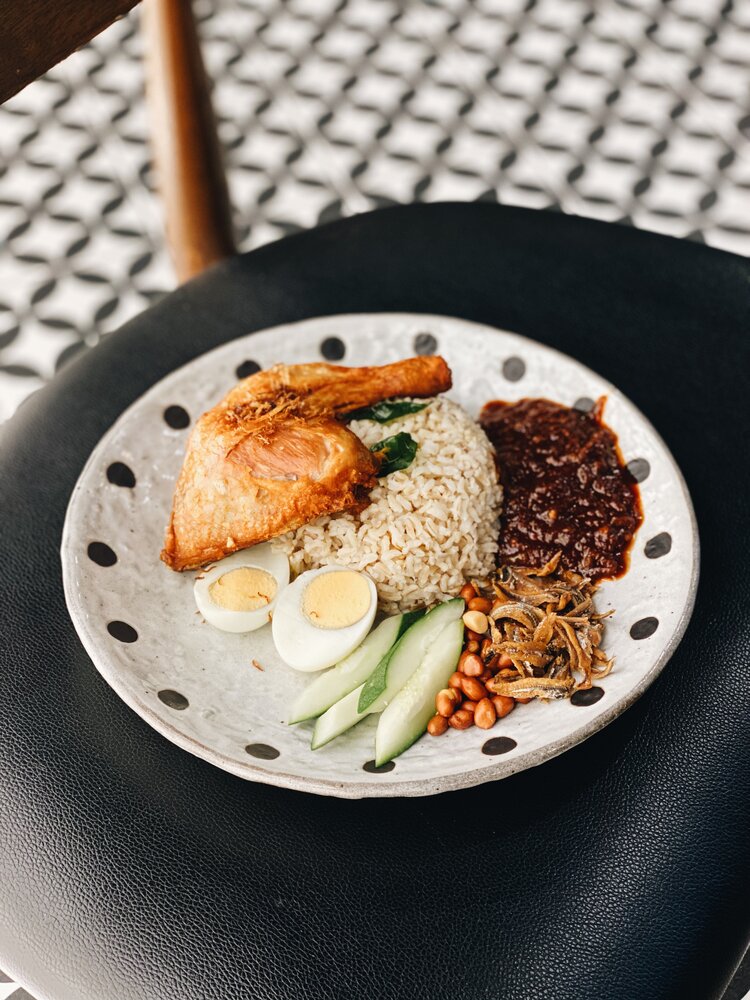 Image credit: Kanteen
The variety of choices in their home cooking kits reflects the restaurant's Western and Asian blend of influences – from Nasi Lemak Ayam Berempah (RM80/4pax) to Grilled Salmon Fillet (RM60/2pax).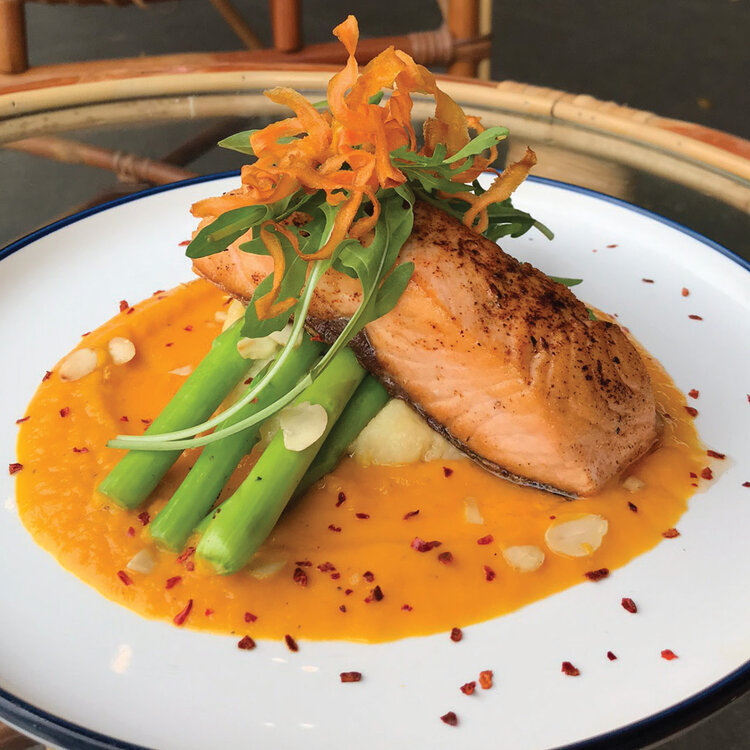 Image credit: Kanteen
Those with dietary limitations will be glad to know that Kanteen has a vegan-friendly item on the menu, which is the Vegan Macaroni & Cheese (RM65/4pax). The kit comes with a generous serving of ingredients, such as tempeh and oyster mushroom to make sure that your meal is also protein-loaded.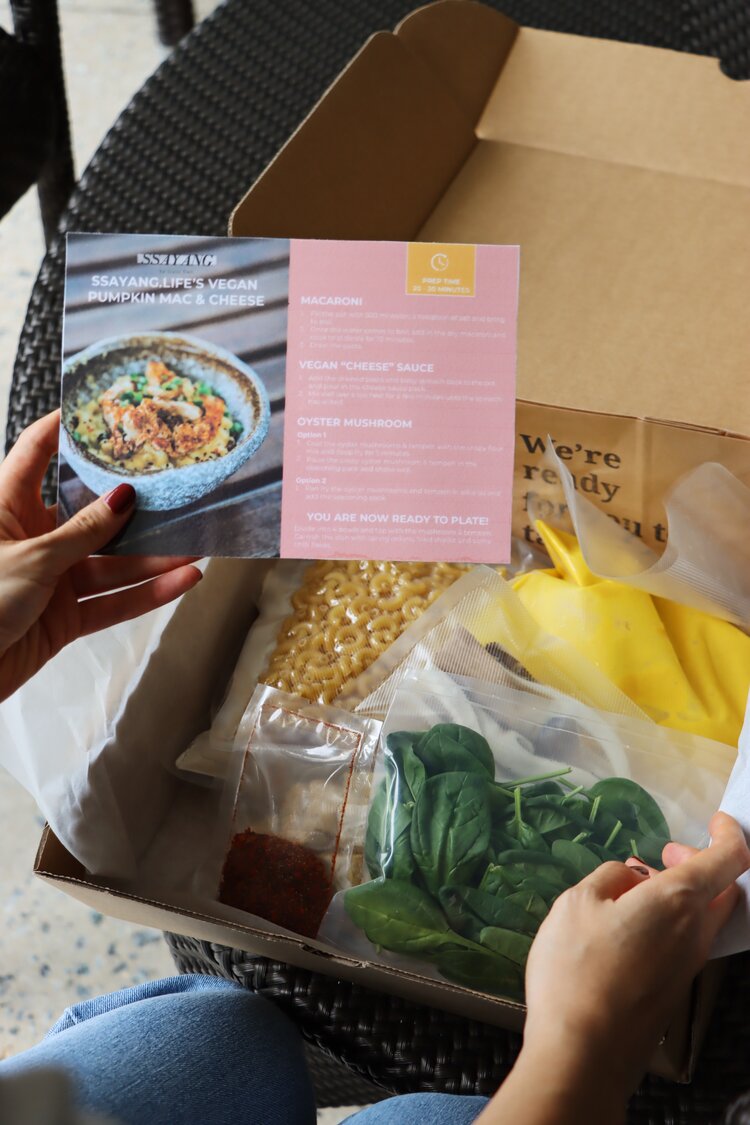 Image credit: Kanteen
According to the instructions, you're supposed to keep the liquid items and meat in the freezer, while the rest can be stored either in a chiller or pantry. As some of the ingredients, such as the veggies, come fresh, it's best to whip up the dishes within a week of receiving these kits. The leftover meat and sauces, though, can still be kept for future use. 
To order, head on over to their website. A flat rate of RM7 is charged for shipping, though additional charges may apply depending on your area of residence. 
---
8. Little People – handmade pasta dishes
---
Little People is a quaint restaurant in KL that boasts handmade pasta tossed in mouth-watering sauces such as Parmigiano Reggiano cheese, beef ragu bolognese, and Roma tomato. Some time ago, its beetroot pasta went viral for its pretty pink noodles visuals.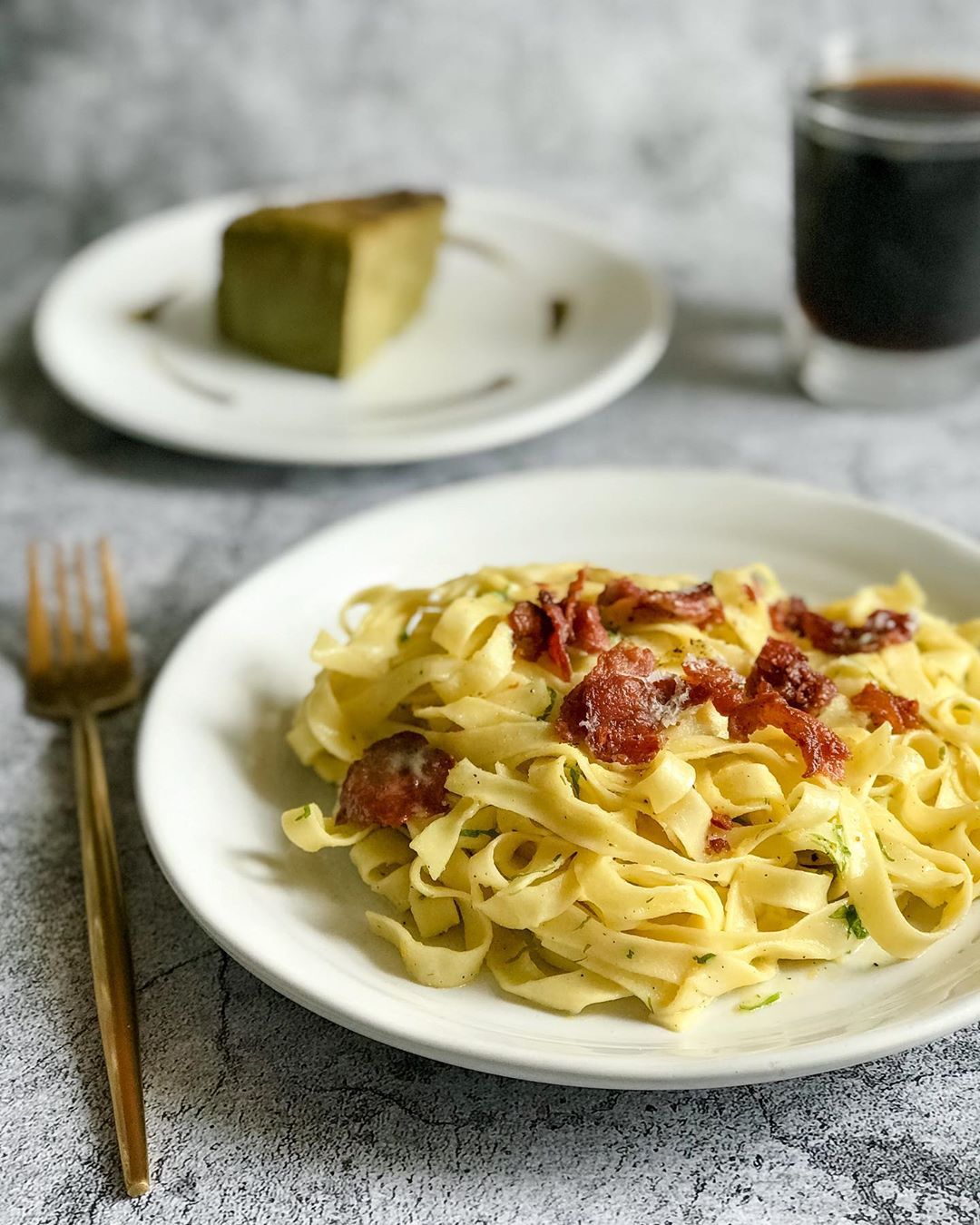 Carbonara Tagliatelle
Image credit: @joannessy
The restaurant now has 3 cooking kits, with the most basic and essential one being the Quarantine Starter Pack (RM28) that comes with 3 servings of freshly made pasta and your choice of sauce – carbonara or pesto.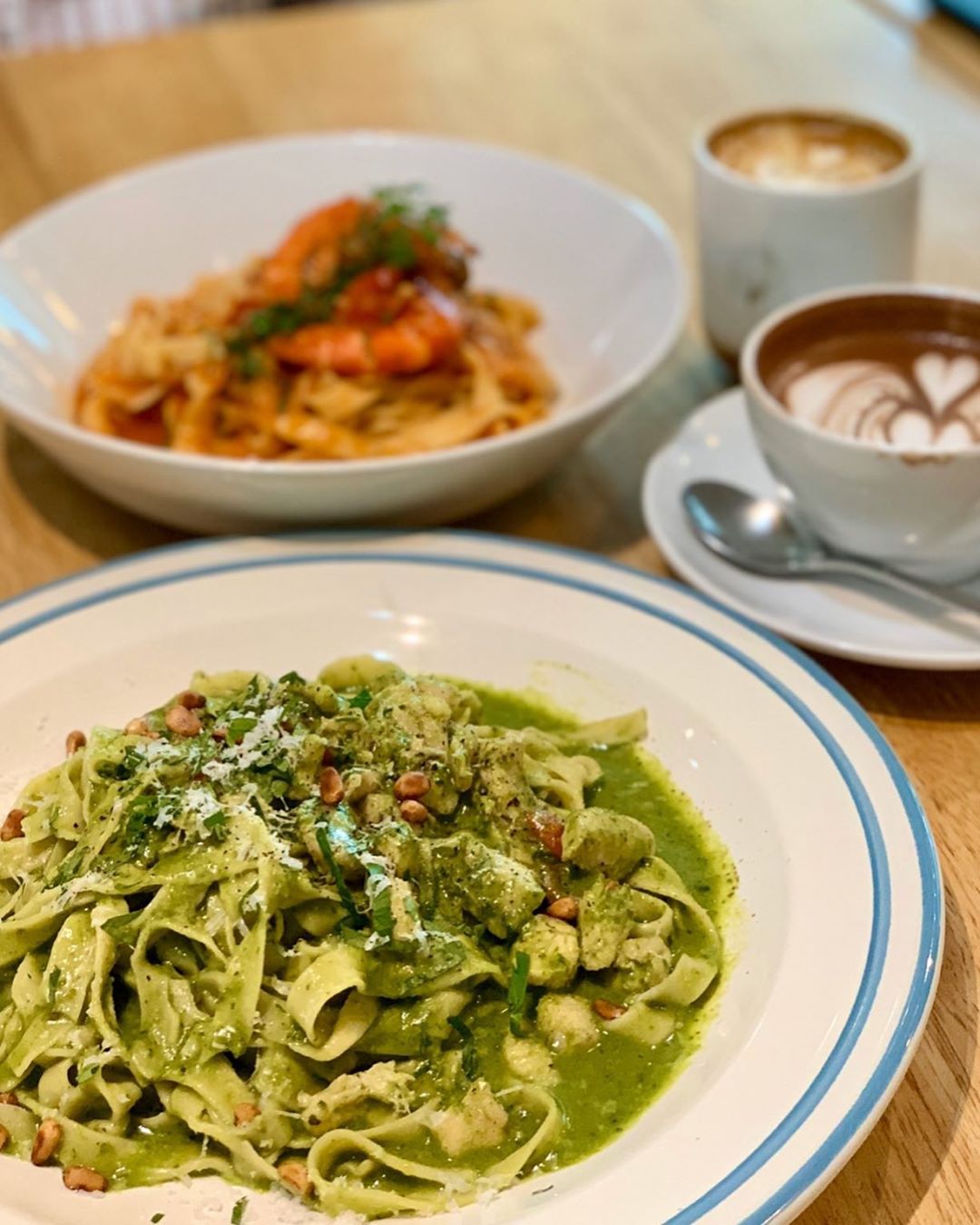 Image credit: @littlepeople_
Those who are a little more confident in the kitchen can go for the advanced kits – the Pappardelle Advanced Quarantine Starter Pack (RM36) and Pink Pasta Advanced Quarantine Starter Pack (RM23). These dishes require a little more preparation, but the step-by-step instructions given are still manageable and great for when you want to challenge yourself to whipping up more than your basic carbonara pasta.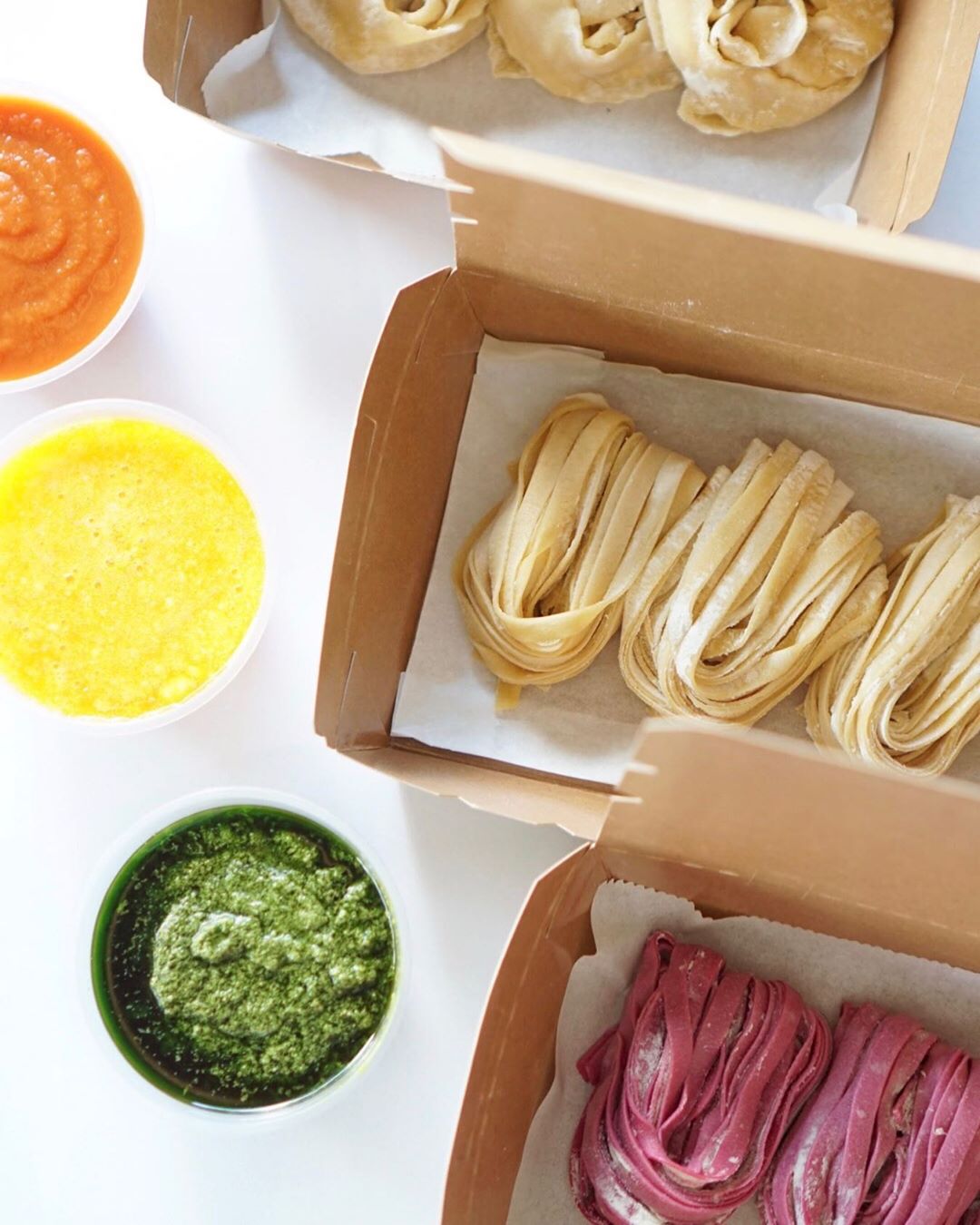 Image credit: @littlepeople_
You can also choose to have add-ons, such as Duck Bacon (RM16/300g) and Flower Crab Meat (RM20/300g). While the sauces can be stored in the fridge, it's still best to cook your dishes soon after receiving the kit as you want to get the best out of Little People's handmade pasta. 
To order, simply go to their Beep page and choose to have your order either delivered or picked up at the restaurant yourself. 
---
9. Char Line – cooking kits suitable for date nights in
---
If you want to impress bae for a special occasion with a romantic dinner at home but aren't confident about your cooking skills, consider getting Char Line's cooking kits. With 10 cooking kits to choose from, you'll have no problem whipping up a 3- or even 4-course meal at home.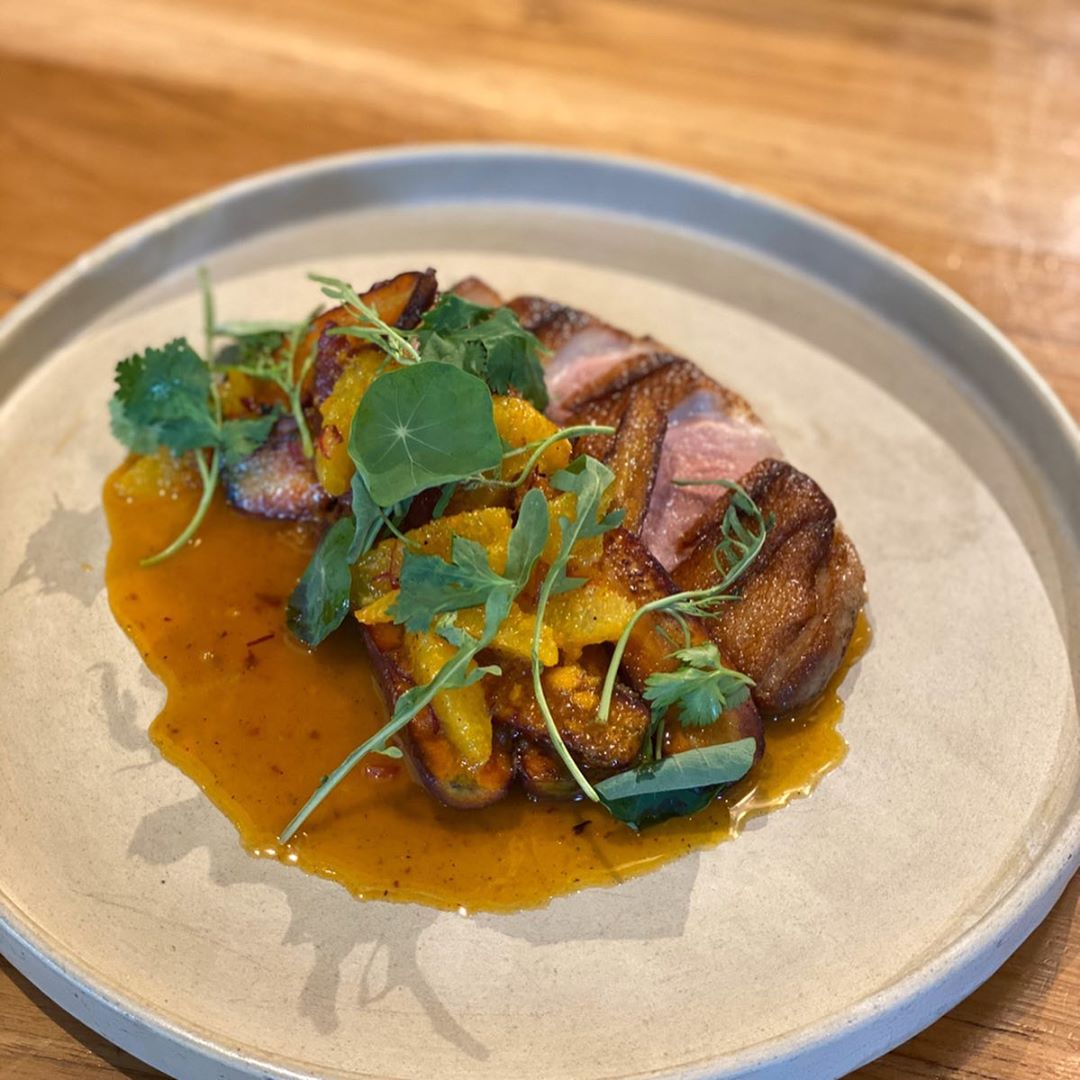 Pan-Seared Duck Breast with Orange and Glazed Carrots
Image credit: @charline_kl
The Pan-Seared Duck Breast with Orange and Glazed Carrots (RM35/pax) is a fan favourite for its tender, juicy duck breast and sweet yet slightly acidic glaze. Other main course options include VACUM Ribeye Steak (RM110/250g) and Crab and Cream Cheese Tortellini Soy Butter Sauce (RM32/pax).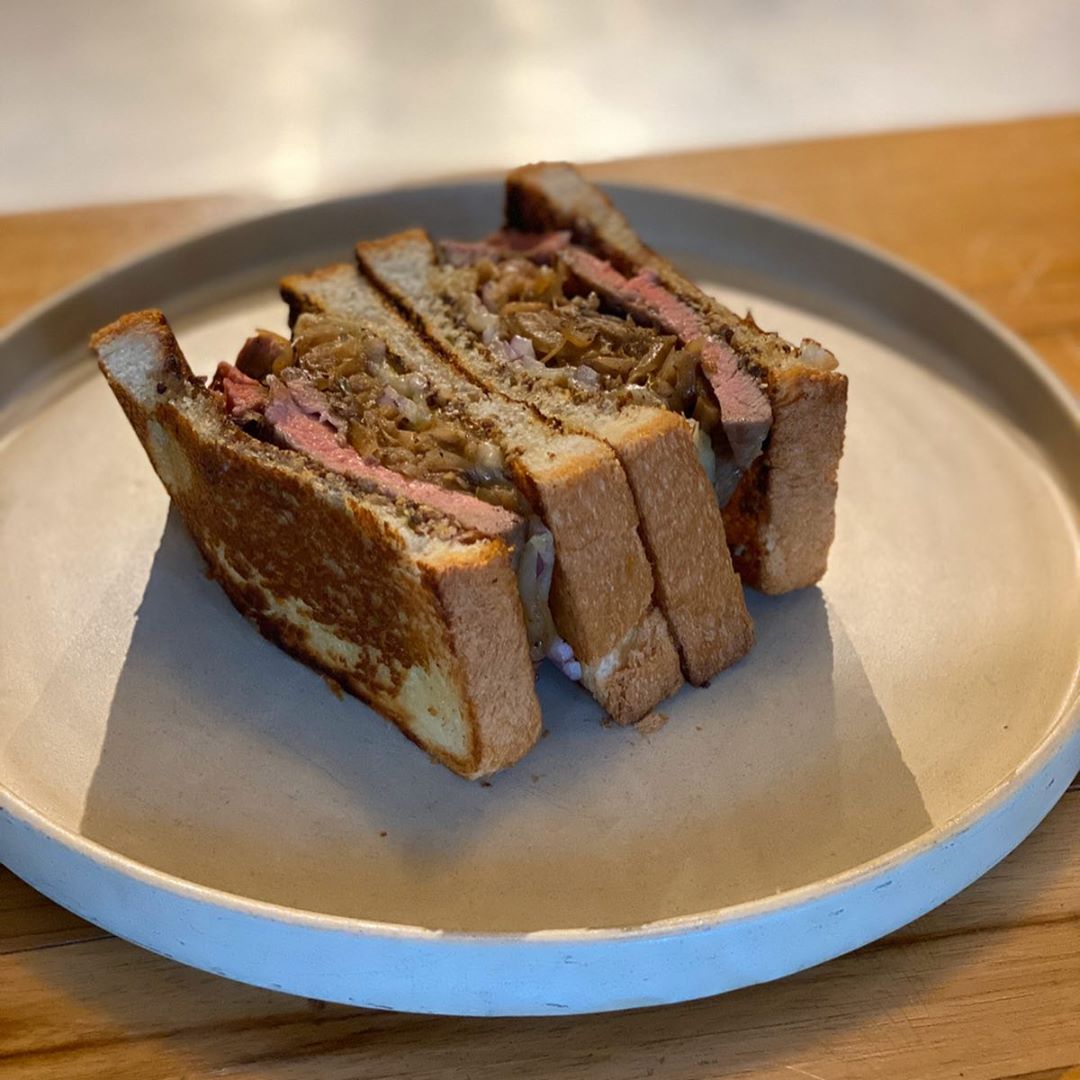 Steak Sandwich with Bone Marrow and Caramelised Onions
Image credit: @charline_kl
For appetisers or even snacks, don't miss out on the Steak Sandwich with Bone Marrow and Caramelised Onions (RM25/pax). The simple yet delicious sandwich is reminiscent of the Japanese katsu sandwich, but the beef is grilled instead of deep-fried and the addition of bone marrow makes the dish that much more indulgent.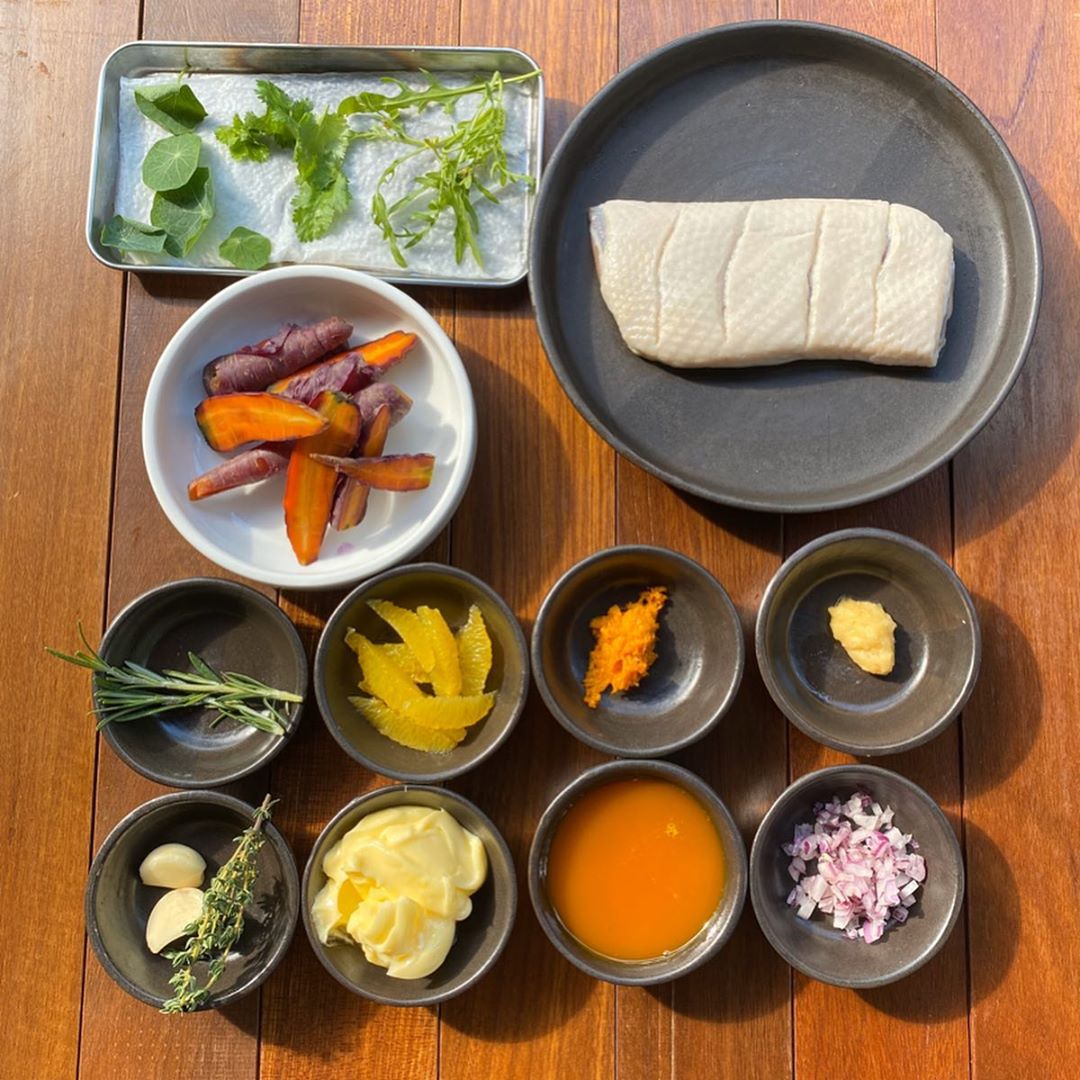 Char Line will provide you with all the necessary ingredients for each dish in the exact measurements
Image credit: @charline_kl
Instructions on how to cook are already provided on the restaurant's website. The page will also link you to tutorial videos for those who prefer to watch, rather than read. 
To pre-order, contact them through Whatsapp at 012-697 5883. To ensure freshness of the ingredients, especially the fruits and veggies, it's best to plan ahead so that you can cook within 1-3 days of delivery.
---
Cook restaurant-quality meals with these home cooking kits
---
Malaysians have been spending more time in the kitchen since being left to our own devices during the MCO period, and we've also become more appreciative of home-cooked food since then. 
These DIY home cooking kits provide a nice change in cuisines or meals from the ones we're usually used to cooking. They're also fuss-free as we don't have to hunt for the ingredients needed as most, if not all of them, are already included in the kit. It's also an easy first step for us to take to try out new and exciting recipes that we wouldn't have considered tackling otherwise.
For more food articles, check these out:
---
Cover image adapted from: Kanteen, @vcrlovesyou, @entierfrenchdining and @mymakschee
Get more stories like this!
Drop us your email so you won't miss the latest news.