Malaysian student wins Korean Speech Contest 
---
Malaysians are always happy to celebrate each other's achievements. So when one of our own is abroad achieving noteworthy things and spreading the good word about our country, you can bet that we will rally around them and give them the cheers that they deserve.
This is what happened when Malaysian student Izzat Zuhailee from University of California, Berkeley shared on Twitter that he had won 1st place in the 2020 Online Korean Speech Contest hosted by the Korean Cultural Center, Los Angeles and King Sejong Institute. Along with celebrating his achievements, Malaysians back home are also applauding his fluent Korean and getting inspired by him. 
---
Presentation for speech contest given in fluent Korean 
---
Zuhailee shared the good news on his Twitter account, @izzuhailee, on 17th October 2020, tweeting: "Guys, I won first place for Intermediate/Advanced division in this nationwide Korean Speech Contest. Thank you Korean Cultural Center Los Angeles and King Sejong Institute for the event." Along with it, he shared the full video of the speech that won him the award.
While most of us struggle to get through a presentation in our native tongues, the video showed him confidently speaking in fluent Korean for a 3-minute long presentation on "Twinkle Twinkle" – or the K-pop lightsticks that fans of the music genre wave around in concerts to show their support for the bands of their liking.  
He also got creative with his presentation, styling his video with a "Present 101" news-style banner to reference popular South Korean reality TV show Produce 101, in which K-pop trainees compete against each other for a spot in a project K-pop group.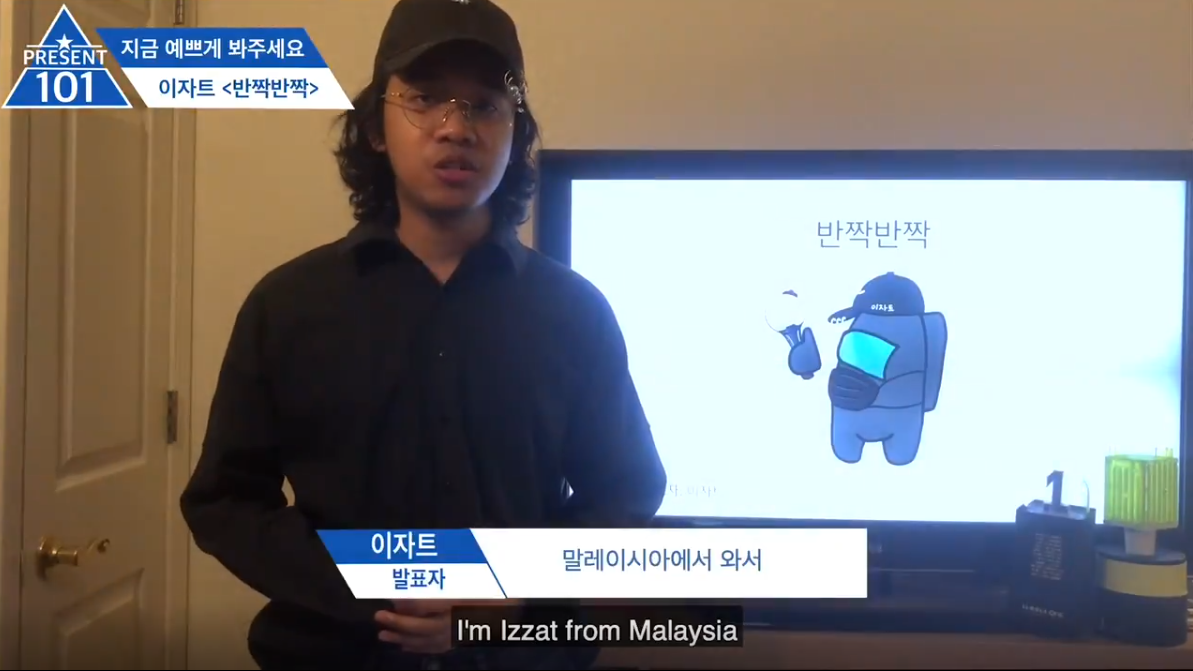 Zuhailee's video submission for the Korean Speech Contest.
Image credit: @izzuhailee
In the video, Zuhailee explained how he got to know and experience Korean culture – which is one of 2 topics that participants of the Korean Speech Contest are required to talk about while showing off their Korean language skills.
He began by saying that he had been studying the Korean language for 2 and a half years at his university, where he majors in Biochemistry, Korean Language, and Literature. He also shared that he is a big fan of K-pop music, having attended several Korean music shows and concerts before.
To show the judges of the contest just how well he knew the language, he gave a detailed history lesson on the use of lightsticks. Without any pauses or slip-ups, he concluded his creative presentation by showing off the features of a lightstick from global K-pop group, BTS, and saying that the use of lightsticks at concerts is one of his favourite part of K-pop and Korean culture as it lets fans get closer to their favourite groups. 


Image credit: @izzuhailee
This presentation earned him the coveted first-place title in the speech contest. He also shared another video on Twitter that showed the exact moment when he was announced as the winner. Further flexing his skills, he gave his acceptance speech in Korean even while the judge had been talking to him in English.
---
Beat out over 200 contestants in the US
---
Zuhailee also shared the video of his presentation to his Instagram account, @izzuhailee, where he revealed that he had won 1st place out of over 200 contestants from the US.
According to Korean Cultural Center Los Angeles's official website, the evaluation criterion for winning the 2020 Korean Speech Contest was based on preparation and originality, fluency and appropriateness to the language level, accuracy of grammar and vocabulary, and pronunciation and enunciation. Winners were broken up into 2 sections, basic and advanced, with only 1 first-place winner, 2 second-place winners, and 3 third-place winners in both categories – which makes Zuhailee's placement in the contest pretty impressive.
The contest is also only open to students of King Sejong Institute and Korean learners in the US for whom Korean is not their native language.
---
Netizens inspired by Malaysian student's fluency
---
His Twitter post has been garnering attention from fellow Malaysians, who have been praising him for his impressive win, with over 1,000 retweets and 2,000 likes garnered at the time of writing.
This included netizen @DUKLIN84, who tweeted, "Congratulations. You make Malaysia proud. Power [to you] for knowing how to speak Korean."

Image adapted from: @DUKLIN84
Many have also been praising his informative presentation and amazing pronunciation of Korean words, with Twitter user @farynn01 tweeting, "Congrats! Seriously fluent gila and love how your presentation is so informative." She praised him again in Korean, before adding, "My Korean teacher says that our Malaysian tongue makes it easy to pronounce Korean words. I don't know what's the reason, but here is the proof!"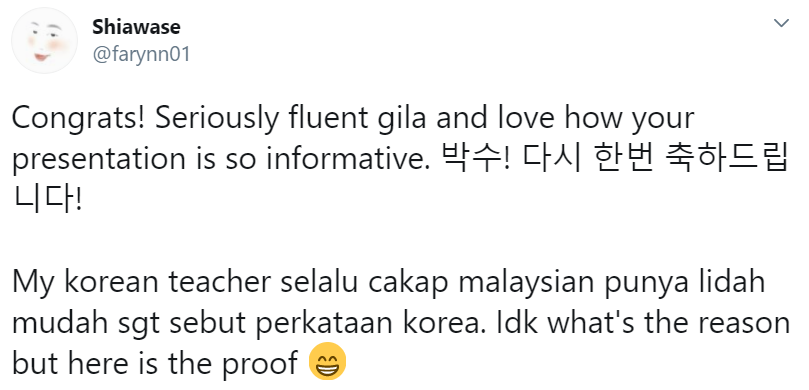 Image adapted from: @farynn01 
Others are also getting inspired to pick up the language and continue working on it, including netizen @Shafineenadiraa, who tweeted, "One day I wanna be fluent in Korean like this!"


Image adapted from: @Shafineenadiraa
---
Malaysian student wins 2020 Korean speech contest with fluent Korean
---
With Malaysians' interest in K-drama and K-pop music still alive and kicking, many have been wanting to learn the language themselves – which is why Zuhailee is serving as an inspiration to Korean culture appreciators in Malaysia.
His win is also much to be celebrated, showing that Malaysia is not short of talented individuals who are continuing to impress us all.
For more Korean related things, click here:
---
Cover image adapted from: @izzuhailee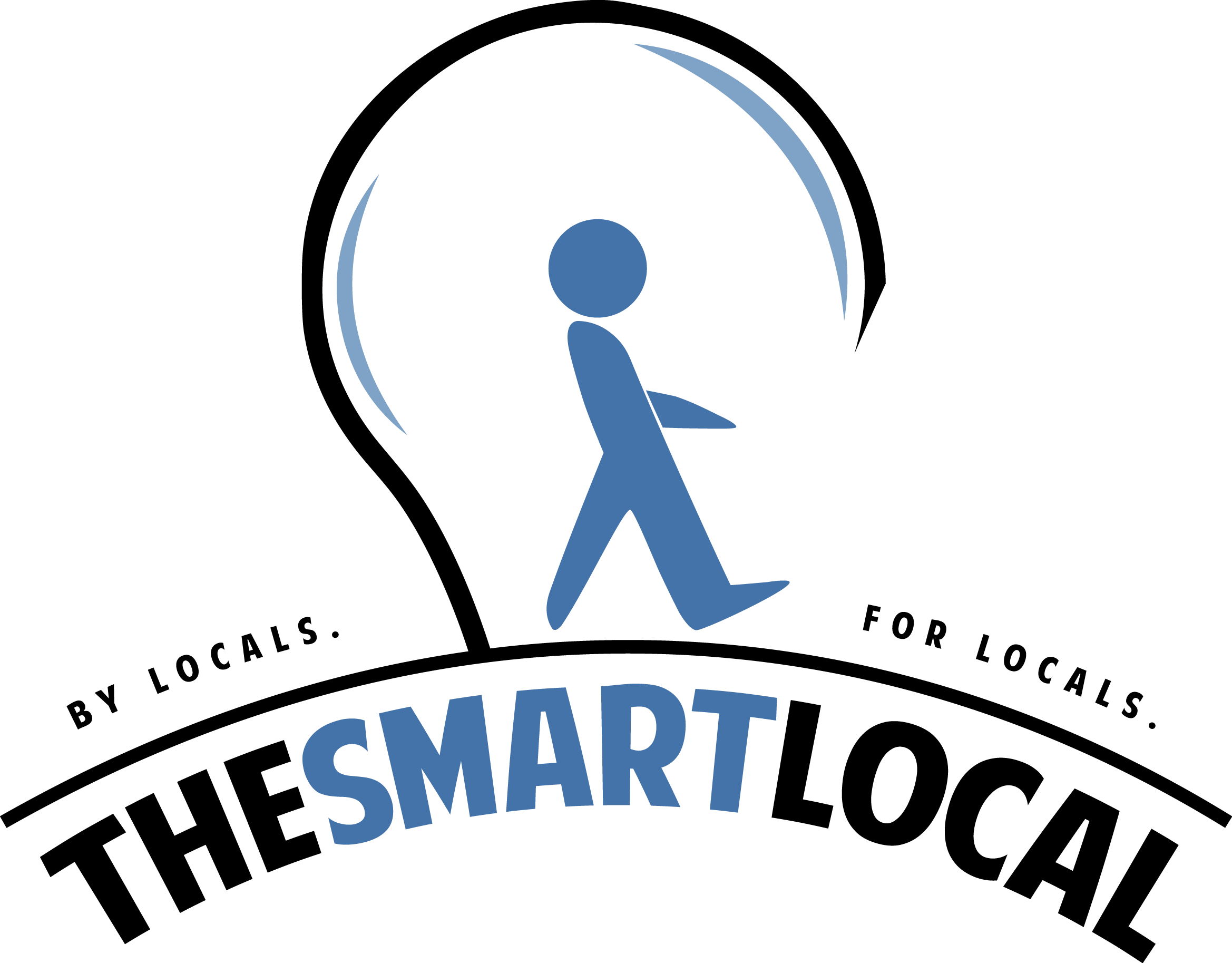 Drop us your email so you won't miss the latest news.