Abandoned places in Malaysia
---
It's not hard to find abandoned places in Malaysia. From its capital city Kuala Lumpur to holiday destinations such as Langkawi, there are many places left forgotten scattered around the country.
A lot of these buildings have been left unoccupied for long periods of time, following events responsible in shaping their stories that people still talk about today. So, we have gathered seven such places here and uncovered the mysterious stories about their abandonment that'll leave you spooked.
---
1. Atlantis: The Lost Kingdom, Johor Bahru
---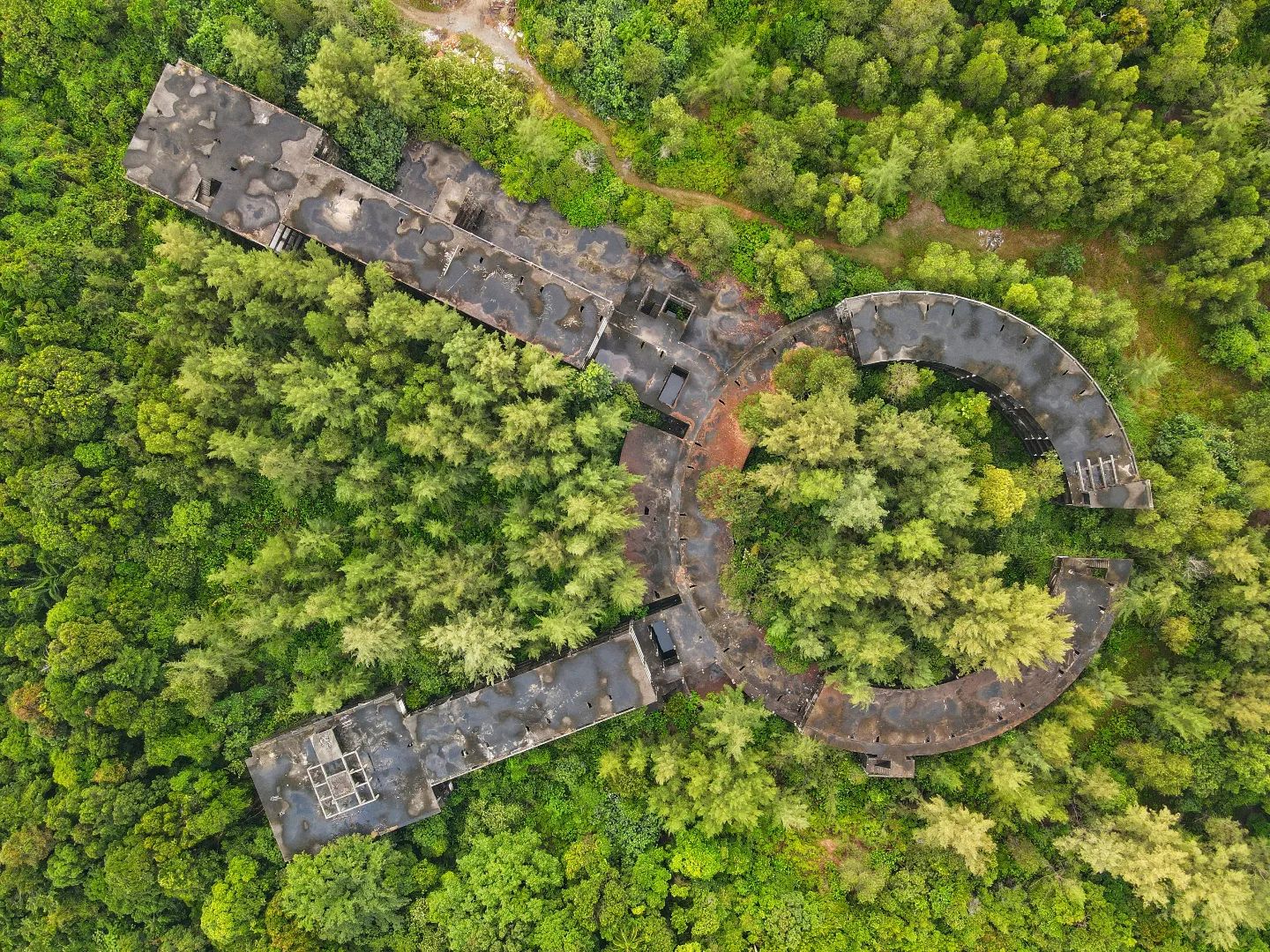 Image credit: Zaman Johari
Desaru is widely known as a popular tourist destination in Johor, with luxury hotels and beautiful beach resorts found in the town. But hidden in Tanjung Balau is a massive deserted resort called Atlantis: The Lost Kingdom.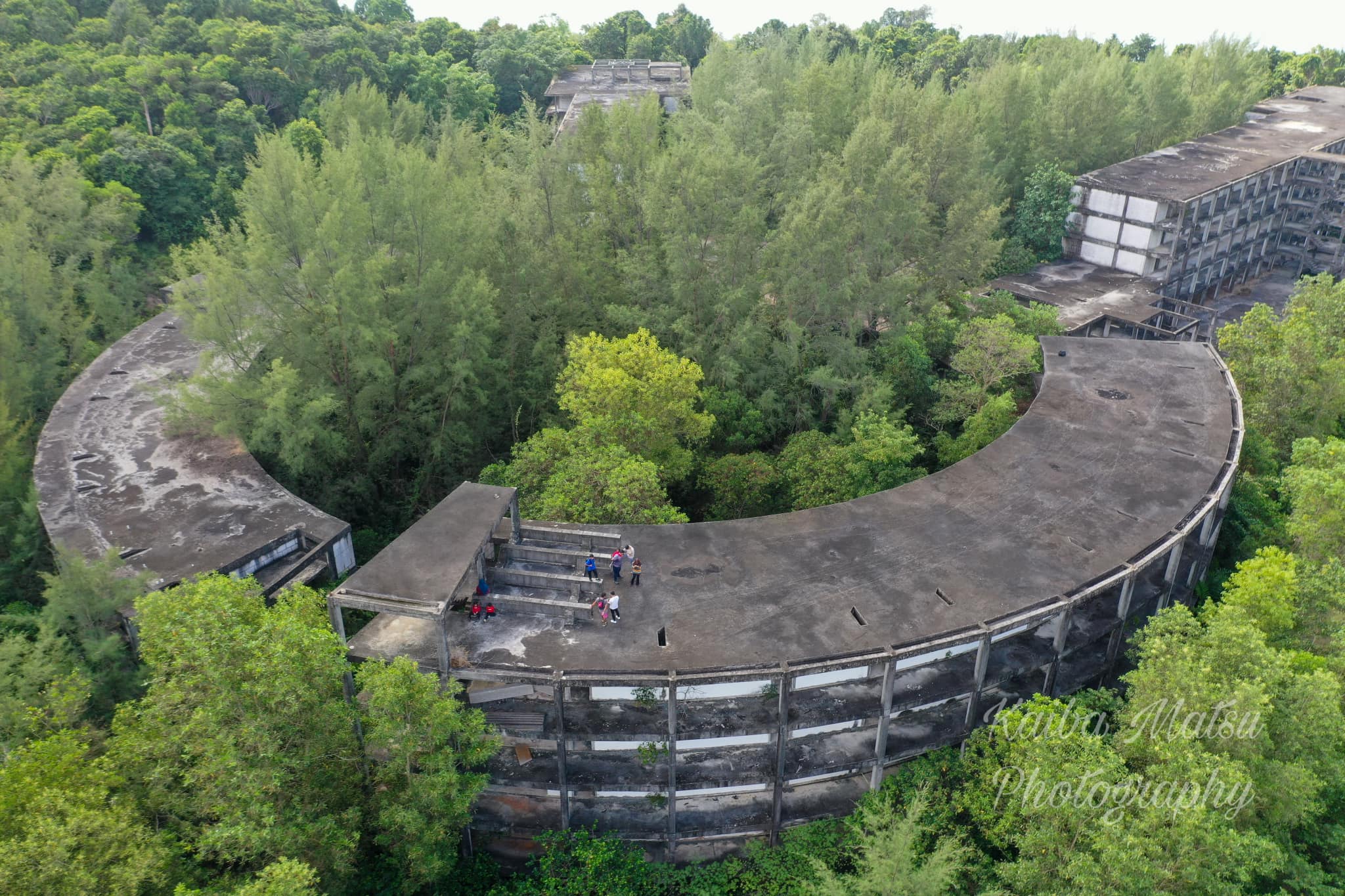 Image credit: Kaiba Matsu
What was supposed to be a one-of-a-kind resort in Desaru when it was built is now an abandoned building surrounded by dense vegetation. The story goes that construction on Atlantis was halted in 1997 during the Asian Financial Crisis – about halfway through its construction, so it never got to welcome any guests.
Malaysian YouTubers and curious-minded individuals who have visited this resort after it was left abandoned claim that the building looks incredibly spooky even during the day. Some also believe that the resort is haunted due to the numerous drowning tragedies at Tanjung Balau.
---
2. Snake Sanctuary, Langkawi 
---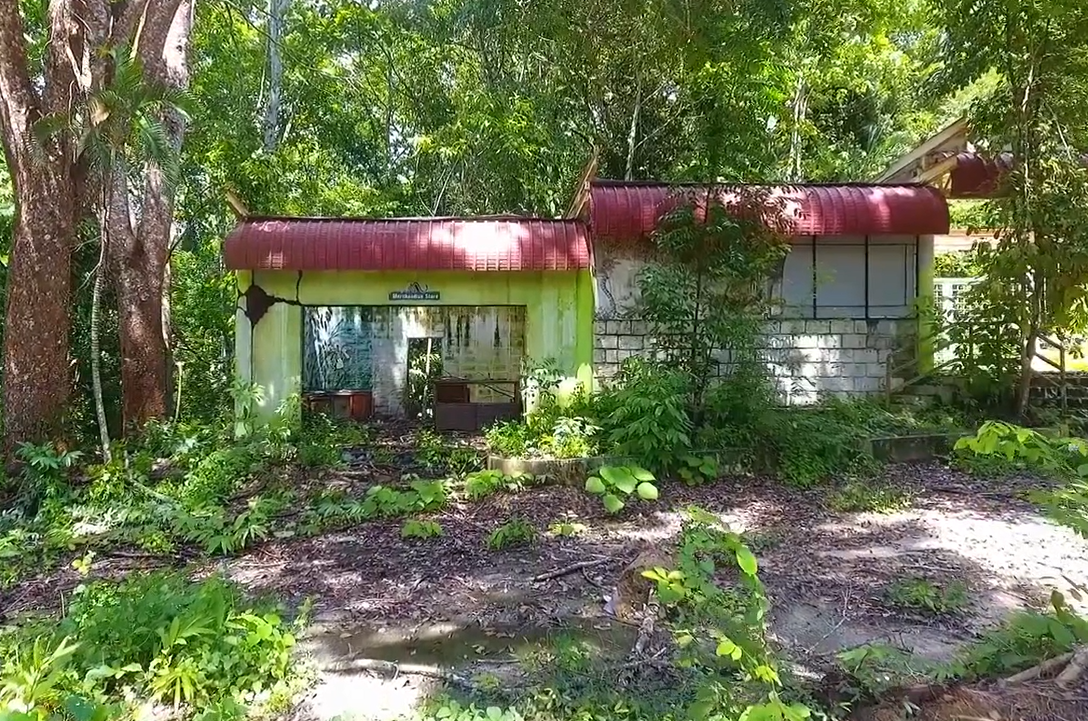 Image credit: Kamal Ibrahim
Malaysia is quite famous when it comes to snake-themed attractions, one of them being the iconic Snake Temple in Bayan Lepas where uncaged snakes slither on branches freely. Apart from this, the Snake Sanctuary in Langkawi was also once a popular place for hosting these creatures.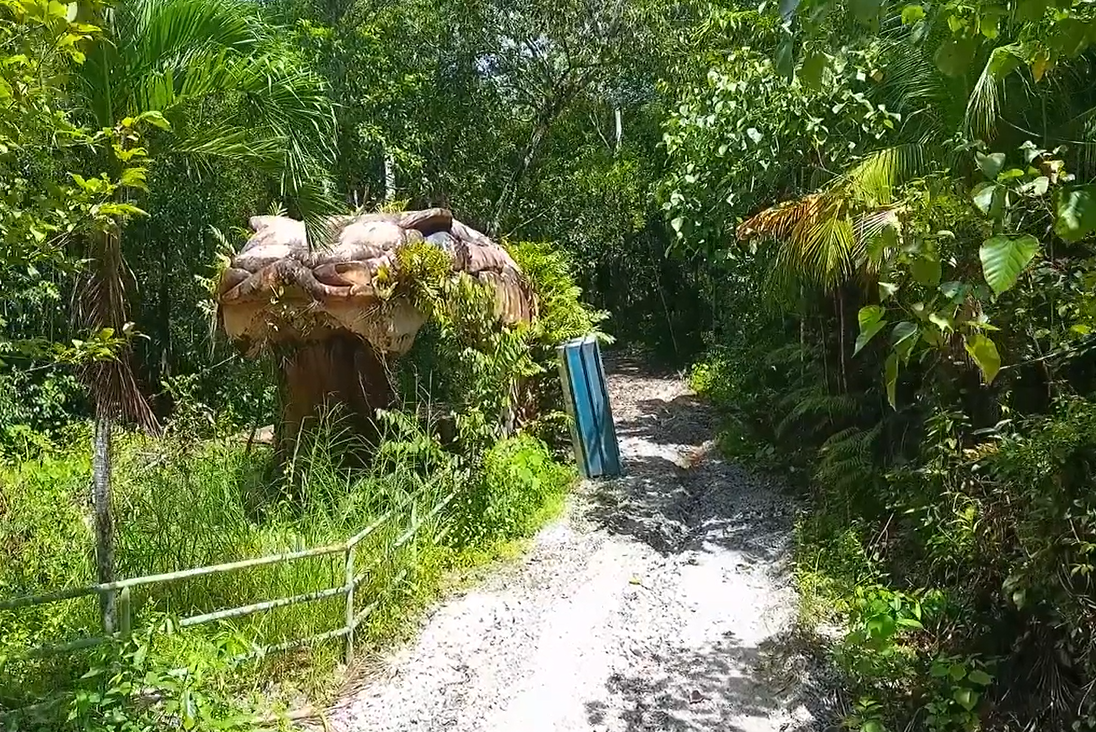 Image credit: Kamal Ibrahim
The site, which is now abandoned, was originally a tourist spot for visitors to learn more about the serpents, their species, behaviour, and characteristics. It used to house a collection of venomous and non-venomous snakes, but unfortunately ceased operation in 2012 due to funding issues and lack of visitors.
Due to these issues, the sanctuary was shut down. Now, it's rumoured to house more snakes than it did when it was still in operation, as snakes are said to continue to reproduce in the area after being abandoned.
---
3. Boeing 747 Airplanes, Johor Bahru
---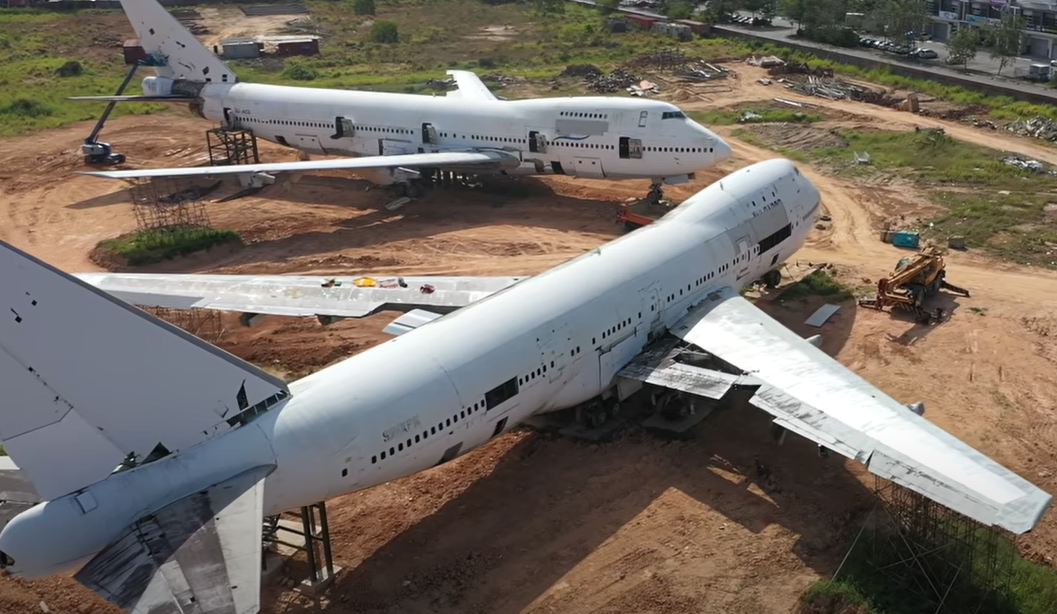 Image credit: SCM Southern Corridor Malaysia
If you have been to Kempas, Johor Bahru, you have probably seen two abandoned and spooky-looking aeroplanes parked on a barren land next to one another. As the story goes, these Boeing 747 aeroplanes have been on the private land for over 30 years.
It was reported by some that the previous owner of the planes owed RM1 million in parking fees to Senai Airport. As the owner was unable to manage the high cost of maintenance and these fees, the planes were left unattended for a decade and ended up in Kempas.
In 2017, the old planes were sold at a public auction for RM800,000 to a logistics company that currently owns the aircrafts. The company is planning to use these planes for its future development projects.
---
4. Istana Bunian, Kelantan
---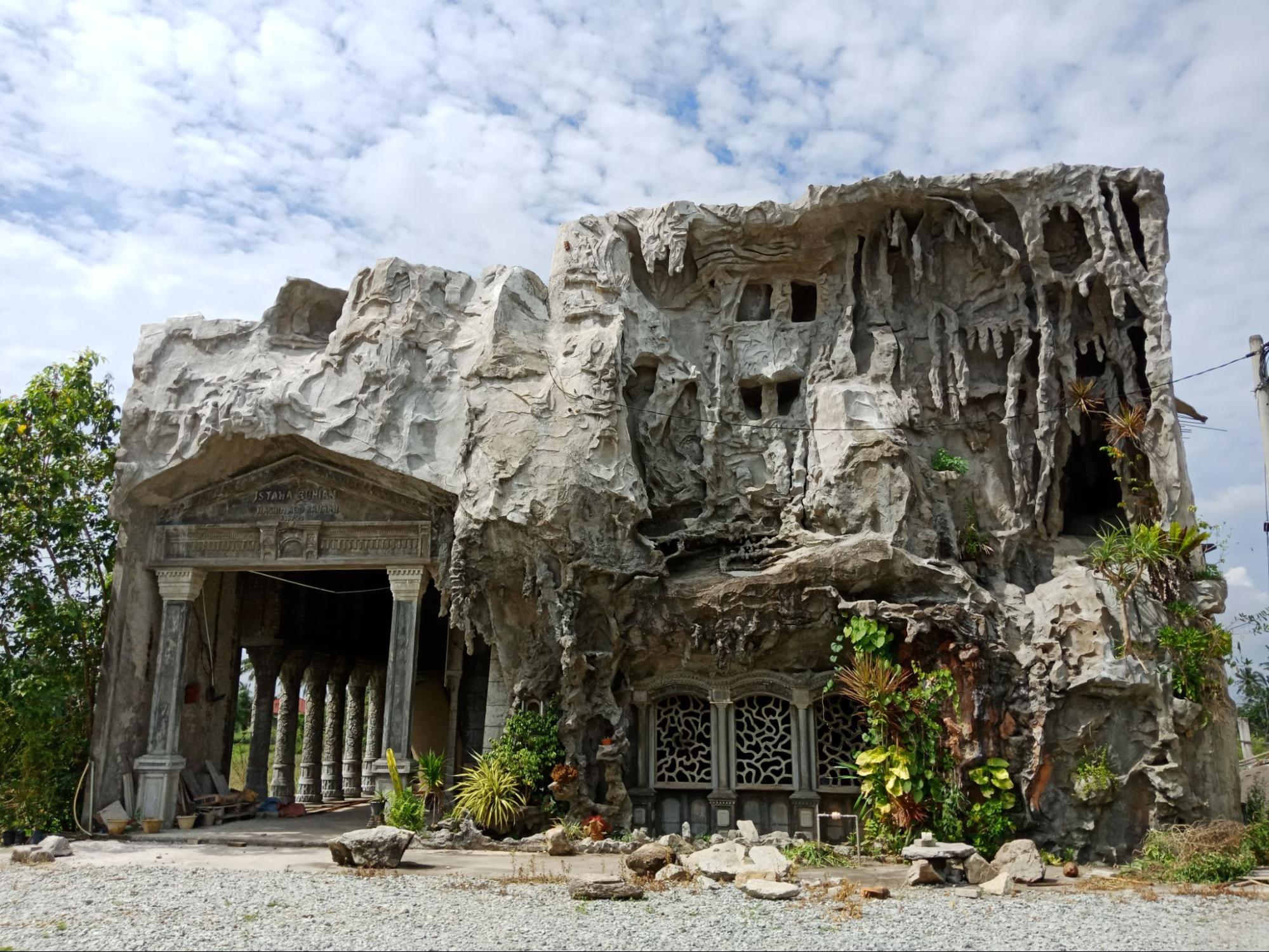 Image credit: Anis Ganesh
While most abandoned places in Malaysia were once occupied by people for a certain period of time, this mysterious palace located in the village of Bachok, Kelantan, has the complete opposite story to tell.
This gothic-looking building is widely known as Istana Bunian – which means "The Palace of the Unseen" – among locals. The building was supposed to have seven uniquely-designed pools, with construction work starting in 1987 by a man named Hashim Abd Rahman.
What was initially built with an enchanting twist to attract visitors has since turned mysterious when the building was left unfinished for years. Now, the structure has become an attraction among the village folks who reside in Bachok, and also curious out-of-towners.
---
5. 99 Door Mansion, Penang
---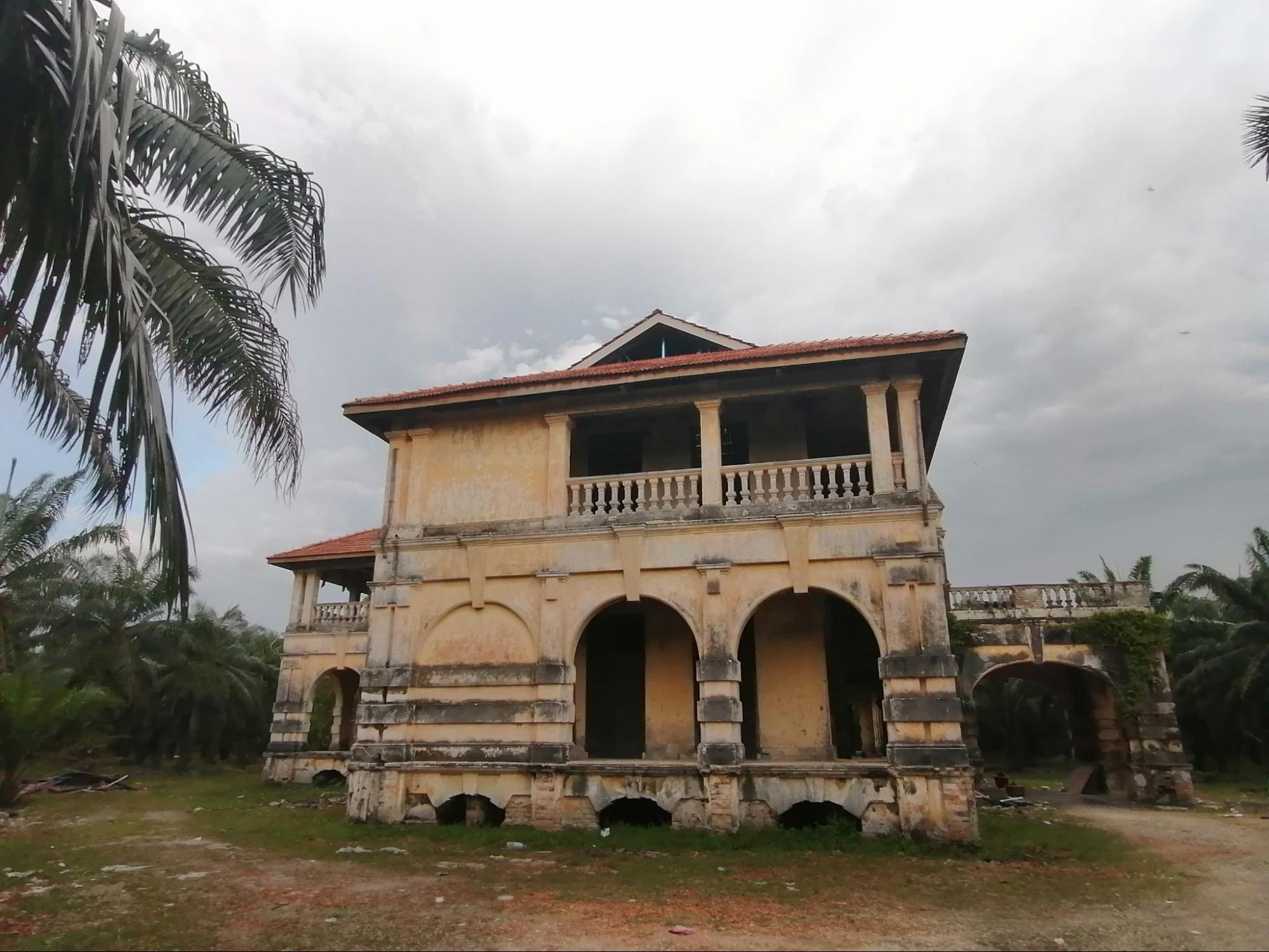 Image credit: Le Pham
Penang is quite popular among Malaysians for its heritage buildings. While there are many well-preserved examples in George Town, the state also has its share of forgotten places that can be easily spotted if you happen to pay a visit to the local neighbourhoods. 
Located on the Byram Estate in Nibong Tebal is a 158-year-old mansion called 99-Door Mansion, or Caledonia House, that is known for its odd arrangement of five to six doors fitted into each room. 
This creepy-looking house is situated in the middle of an oil palm estate, and even looks intimidating in broad daylight. So, you can only imagine how it looks after sunset.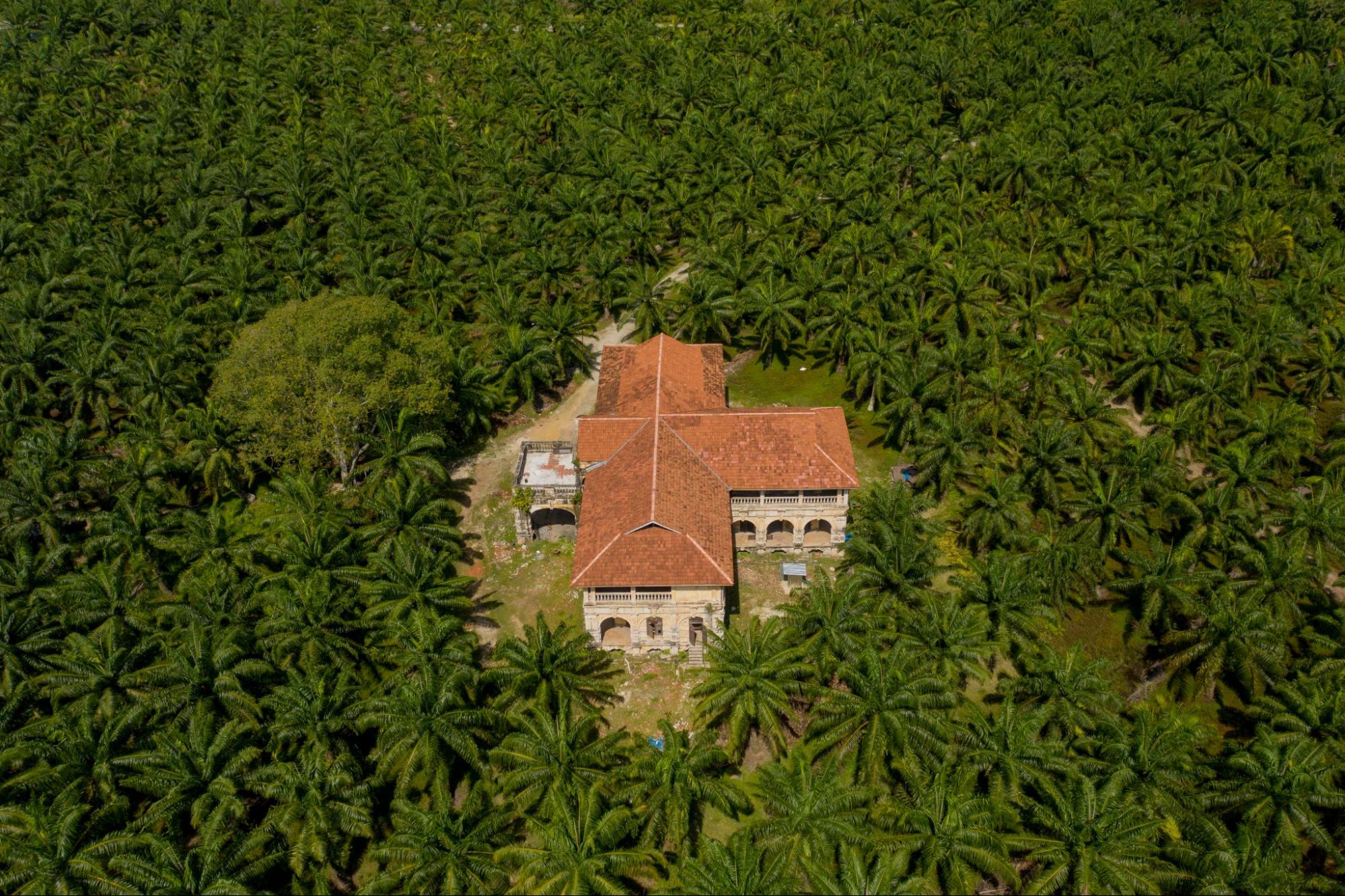 Image credit: Dennis Guo An Tan
This mansion was once owned by one of the richest families in the United Kingdom – the Ramsdens – and was built by British settlers in the 1840s. The abandoned structure was formerly an administrative office with 10 rooms, a balcony, a dance hall, a living room and a kitchen. 
It was left abandoned after the murder of its then owner John St Maur Ramsden in 1948, who served as the managing director of the Penang Rubber Estates Group. It is believed that he was shot twice in the mansion, while ascending the stairs. 
---
6. Crag Hotel, Penang
---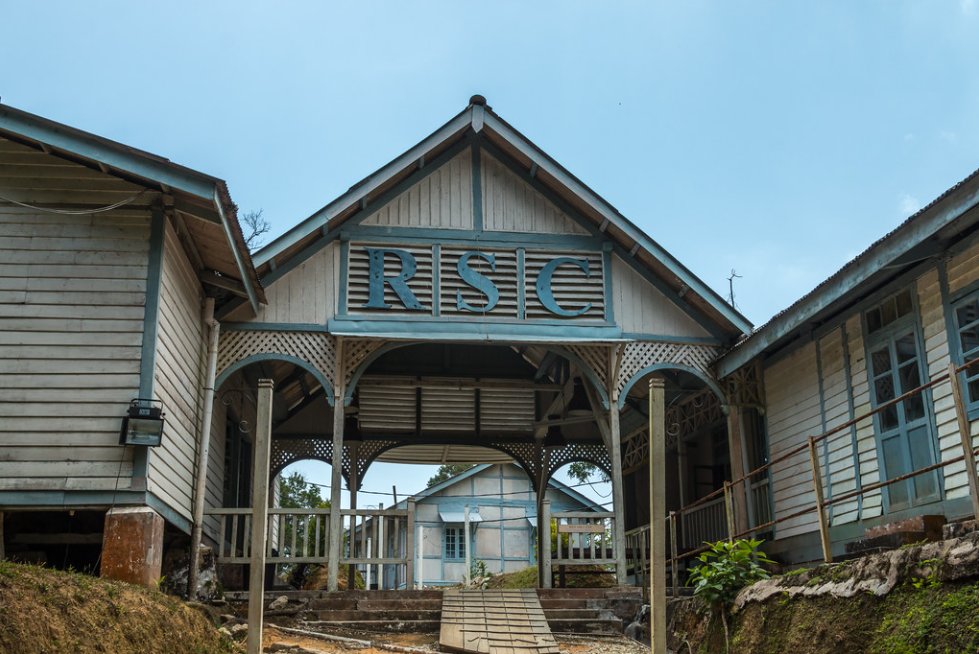 Image credit: @tik_tok
Another spooky-looking place in Penang that comes with a chilling horror story is Crag Hotel, an abandoned hotel located on Penang Hill. It was developed from a bungalow called The Crag that was built in the mid-1880s by a Scotsman, Captain John W Kerr, who worked for the East India Company.
The house became a hotel after a pair of Armenian businessmen purchased the place. It was later converted into a primary boarding school that was in operation at the site until 1977.
Rumours say that a school girl tragically ended her life in the building, with students claiming to have seen her ghost lingering around. Some curious adventure-seekers here believed they have experienced supernatural incidences upon venturing the site too – though there aren't enough evidence to prove if these stories were true.
---
7. SG House, Selangor
---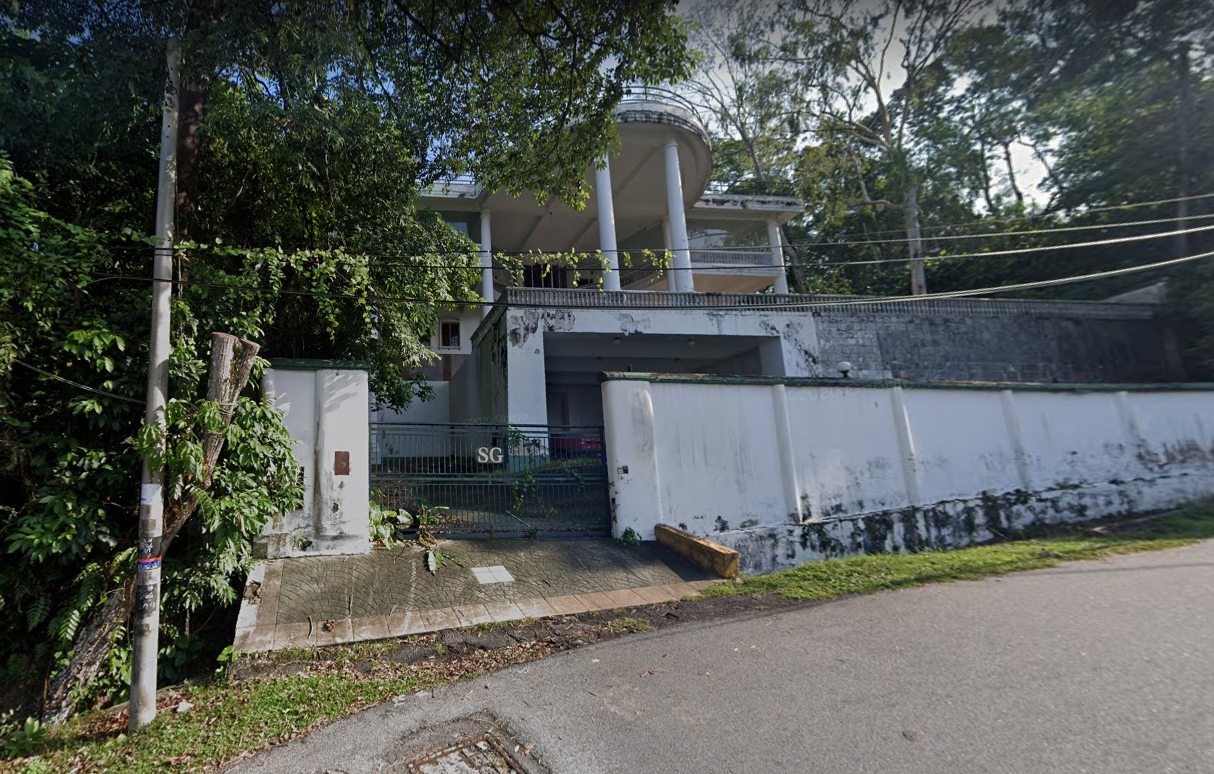 Image credit: Google Street View
Those who live in Petaling Jaya may have heard, or at least spotted, an infamous white abandoned bungalow near Jalan Bukit Gasing before. This eerie-looking mansion is dubbed SG House because of the letters SG emblazoned on the main gate of the house. 
There's also an old Alfa Romeo and a Porsche parked clumsily in front of the house that are said to belong to the owners who used to live there.
Some believe that the house was left abandoned after the murder of a mistress of a wealthy businessman named Sanjay Gill, who was not in good terms with his wife, inside the home. It is rumoured that Gill's wife killed the mistress out of jealousy when she found out they had an affair.
The wife is said to have hung the mistress' decapitated head on the front door shortly after. Gill suffered a heart attack upon seeing the gruesome sight, and died in the house before his wife hung herself on the balcony on the same day. 
Recent footage from Malaysians who ventured into the house found that it is now being auctioned for sale by a local bank after being left abandoned for years.
---
Abandoned places in Malaysia
---
From a snake-themed attraction in Langkawi to an abandoned resort in Desaru, Malaysia has its share of abandoned places that continue to spook us when we lay our eyes upon them. In fact, there are likely many more places waiting to be discovered by all of us, each with their own unique stories to tell.
Although these places may seem unnerving due to their abandoned state, some of them certainly do carry historic values, and we hope that something is done to keep them standing. 
Read more here:
---
Cover image adapted from: Le Pham, Anis Ganesh & Kaiba Matsu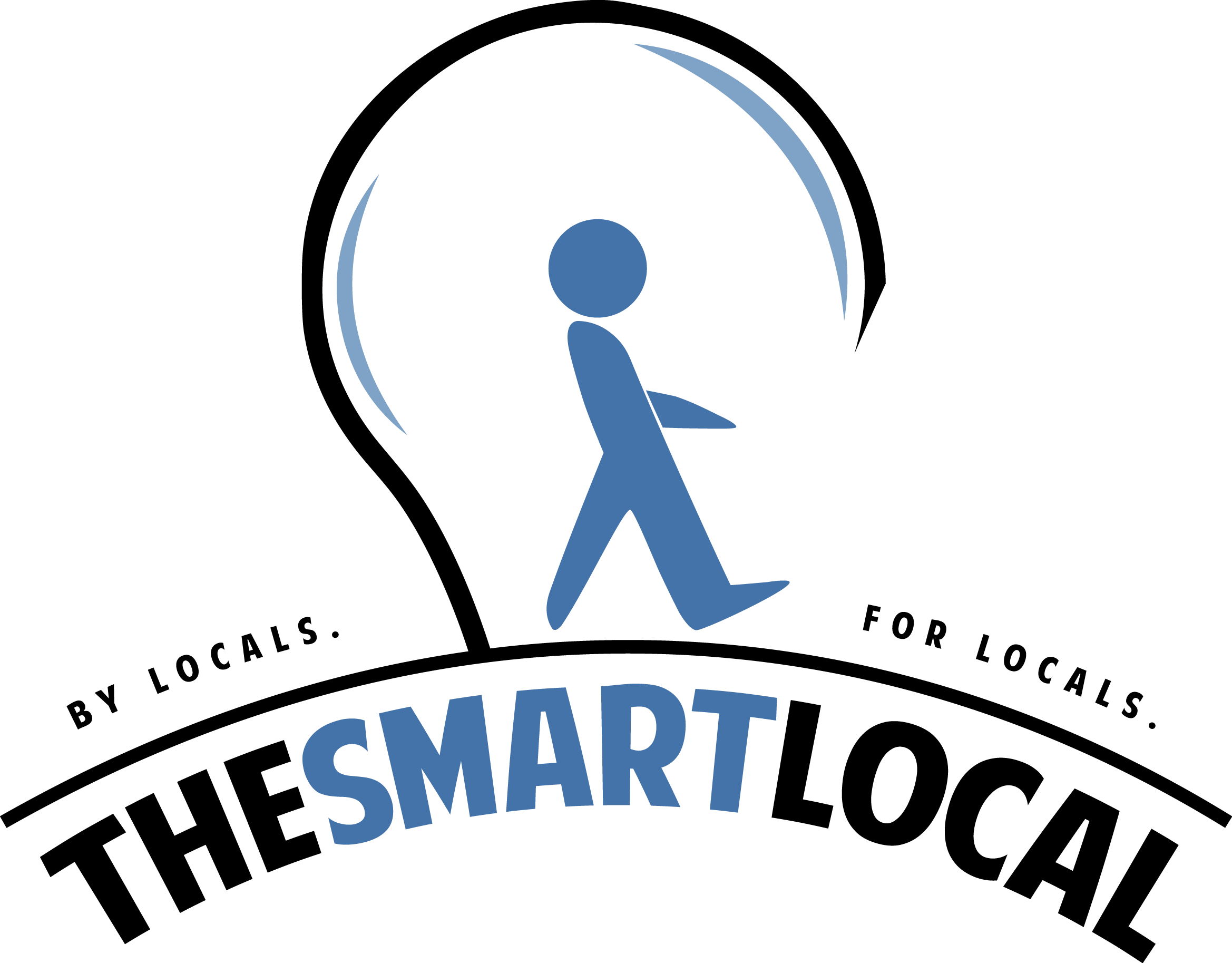 Drop us your email so you won't miss the latest news.