College student's drive to start streetwear fashion brand
---
There are plenty of international brands flooding Malaysia's shores, with a Taiwanese bookstore and Japanese discount chain store some of the shops opening soon in KL. But true to our roots, we won't hesitate to support local brands to cheer on the efforts of our neighbours. Throw in a humble backstory, and we can't help but be inspired by their hustle as well. 
Case in point: a Malaysian student who shared on Twitter how he kickstarted his lifelong dream of starting a streetwear fashion brand while studying accountancy in college. His story of working hard to get his brand off the ground with final exams just around the corner has been serving as an inspiration to fellow Malaysians online.
---
Juggling business, college, and tuition classes
---
Azri Shafian shared the story behind his streetwear brand Airyco, on the fashion label's official Twitter account, @theairyco, on 17th October 2020. In a thread that contained over 10 tweets, he detailed how he made money to start his own fashion label while in INTEC Education College to spur on other entrepreneurs.
Although someone had told him that college would be a waste of 4 years of his life if he was planning on starting a business, he had managed to juggle establishing his business Airyco while attending college classes as a CAT-ACCA major.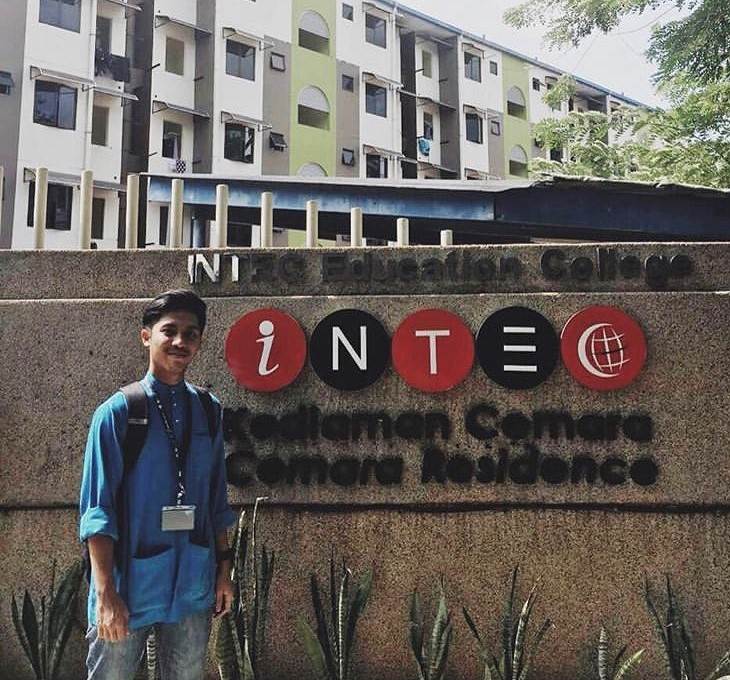 Image adapted from: @TheAiryco
Not wanting to rely on his parents' finances to kickstart his business dreams, Azri had started by taking on a project in collaboration with MRSM, a Junior Science College. This included designing, printing, and taking orders for school-spirit shirts from students attending the college. 
In just a month's time, he had to fulfill over 1,500 pre-orders for these shirts and oversee the entire process – from quality control for the products to packing them and shipping them out. 
But as he had to commute to Shah Alam at 7AM to attend classes which started at 8AM, as well as attend tuition classes in KL which lasted until 10PM, he had little time to work on it. Staying dedicated to his work, he often had to work through the night to QC the shirts from 12AM-4AM.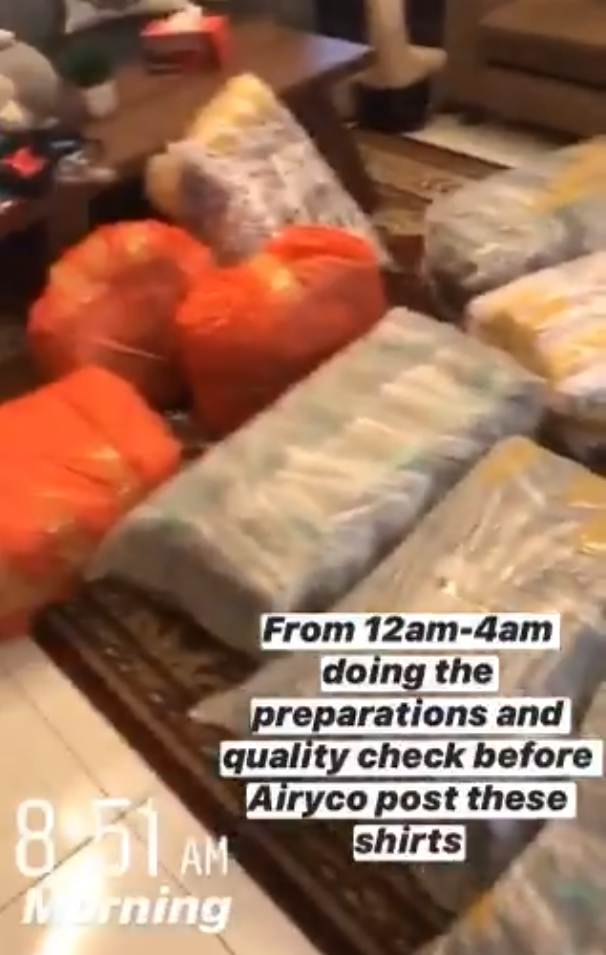 Image credit: @TheAiryco
According to the 6th tweet in the thread, this routine went on for 5 days. But the end result paid off, as stacks of boxes packed in recycled boxes were shipped out on time, marking his successful first project under the Airyco brand.
But that wasn't the end of the story – he also had to take his final exam that was due in 8 days. While it was difficult, he managed to pass both exams.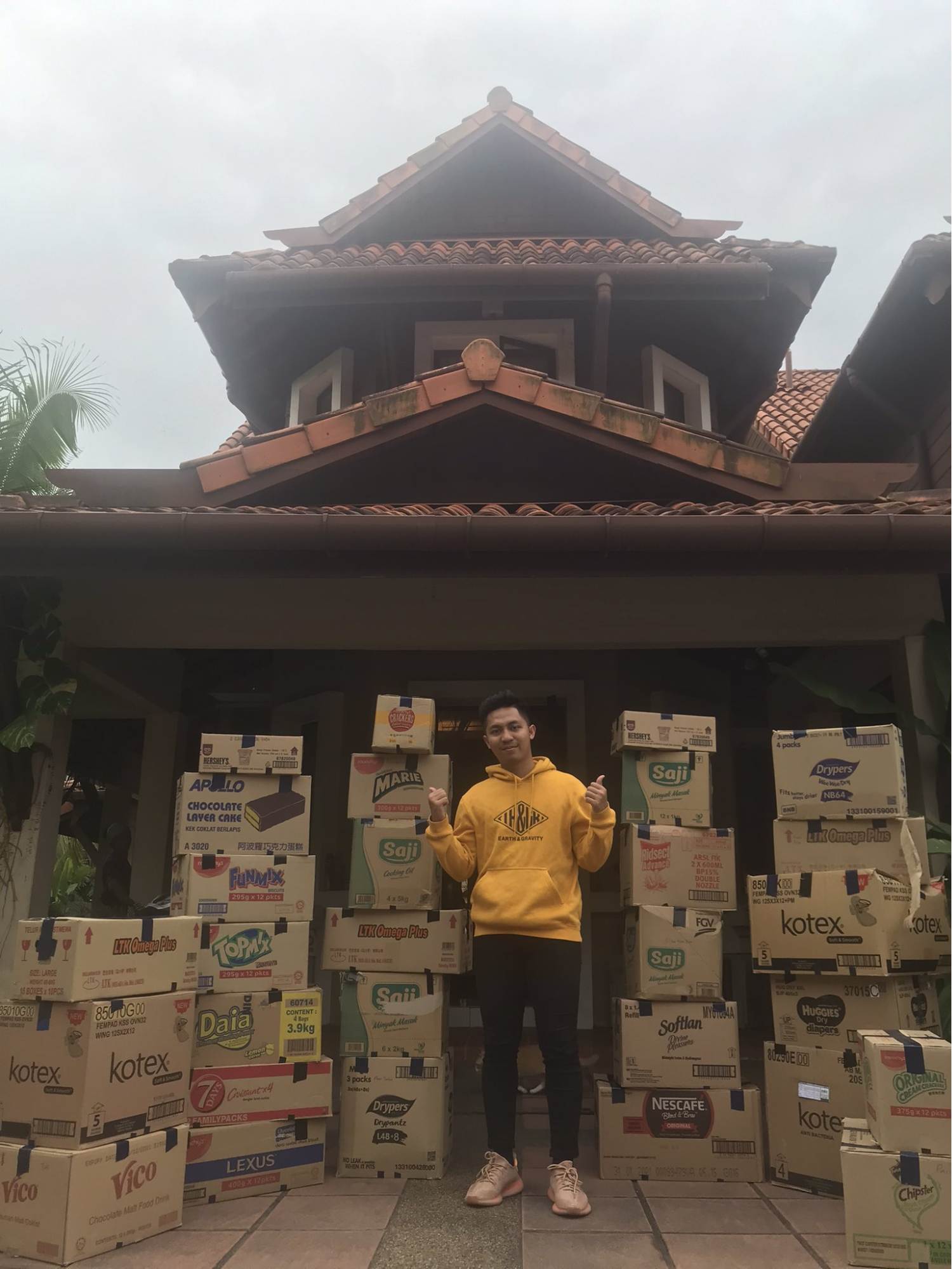 Image credit: @TheAiryco
To cap off his thread, he shared that he now had the capital to fund his dreams of creating a streetwear brand with its own collection of fashion apparel, thanks to the after-hours work he'd done while attending college classes.
The results can be seen on Airyco's Instagram page, with its first streetwear collection called "Alpha", featuring elaborate flowers on hypebeast-inspired oversized T-shirts launched back in July 2020.
---
Netizens applaud college student's hardwork
---
The post on Twitter has been garnering Malaysians' attention, with over 1,000 retweets and 2,000 likes at the time of writing.
Many have been applauding Azri's dedication to his work and being able to balance study and business, including Twitter user @wolveriffverine, who tweeted, "Good [that you] can balance study and business. Hopefully you can be an inspiration to other students. Much success to your business."


Image adapted from: @wolveriffverine
Some have also been calling Azri an inspiration. Twitter user @atiqah_azim, who had a similar story, tweeted: "Such an inspiration. I'm doing CAT-ACCA too, but now still CAT. Now I'm doing a small business too but [I don't have a means of] transport and all. But that shouldn't be an excuse. When there's a dream, there must be a way. Hopefully, more young people will do as you do."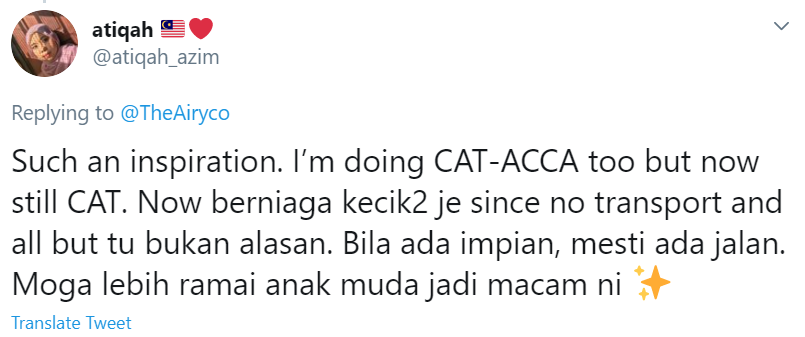 Image adapted from: @atiqah_azim
Others also attested to how difficult it is to sit for accountancy exams, with netizen @HaikalSadli tweeting, "ACCA is a tough [and] pro exam for [accounting] student[s]. Wow, I'm so impressed when you passed the exam while running your business. If you want success, remember not to be lazy."


Image adapted from: @HaikalSadli
---
College student juggles streetwear brand business & college
---
Those of us who have gone through college life are well aware that juggling college and social life is a struggle to begin with – so the idea of managing a small business to the mix seems almost unmanageable.
But Azri's story of how he set up Airyco while attending college classes is showing us all that hard work can pay off, and is well-deserving of applause.
Read more news in Malaysia here:
---
Cover image adapted from: @TheAiryco & @TheAiryco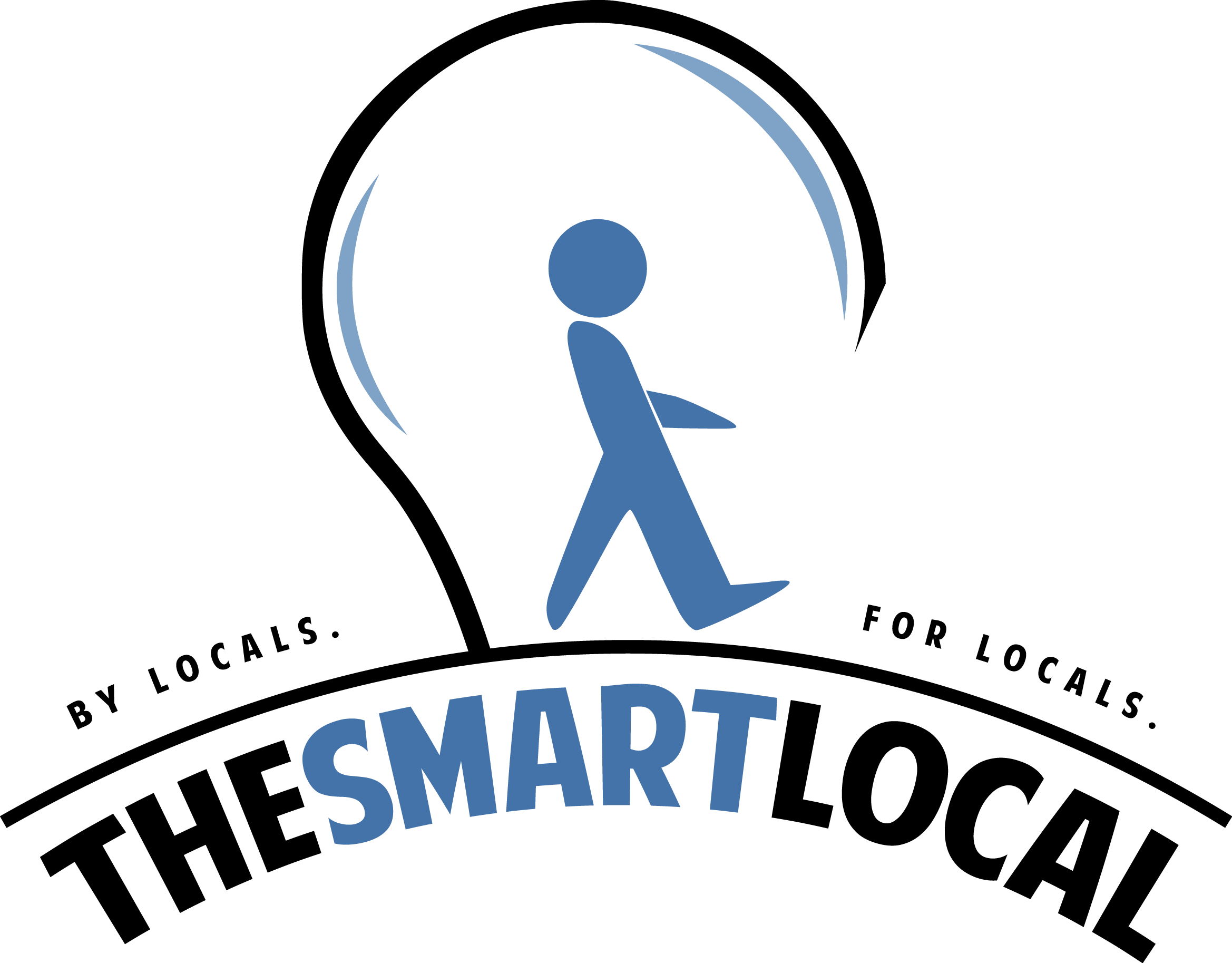 Drop us your email so you won't miss the latest news.