Rooftop cafes & restaurants in Klang Valley
---
We don't mind blowing our budget and splurging on dates or meetups at fancy restaurants with great views, whether for Valentine's Day or special occasions. But if you're looking for a rooftop spot to check out with your SO and friends that won't burn a hole in your pocket, these places in Klang Valley are worth visiting. 
Below, find eight rooftop cafes and restaurants in Klang Valley with amazing food and views, to come with your dates, or besties for overdue get-togethers.
---
1. Shhhbuuuleee, KL – hidden restobar
---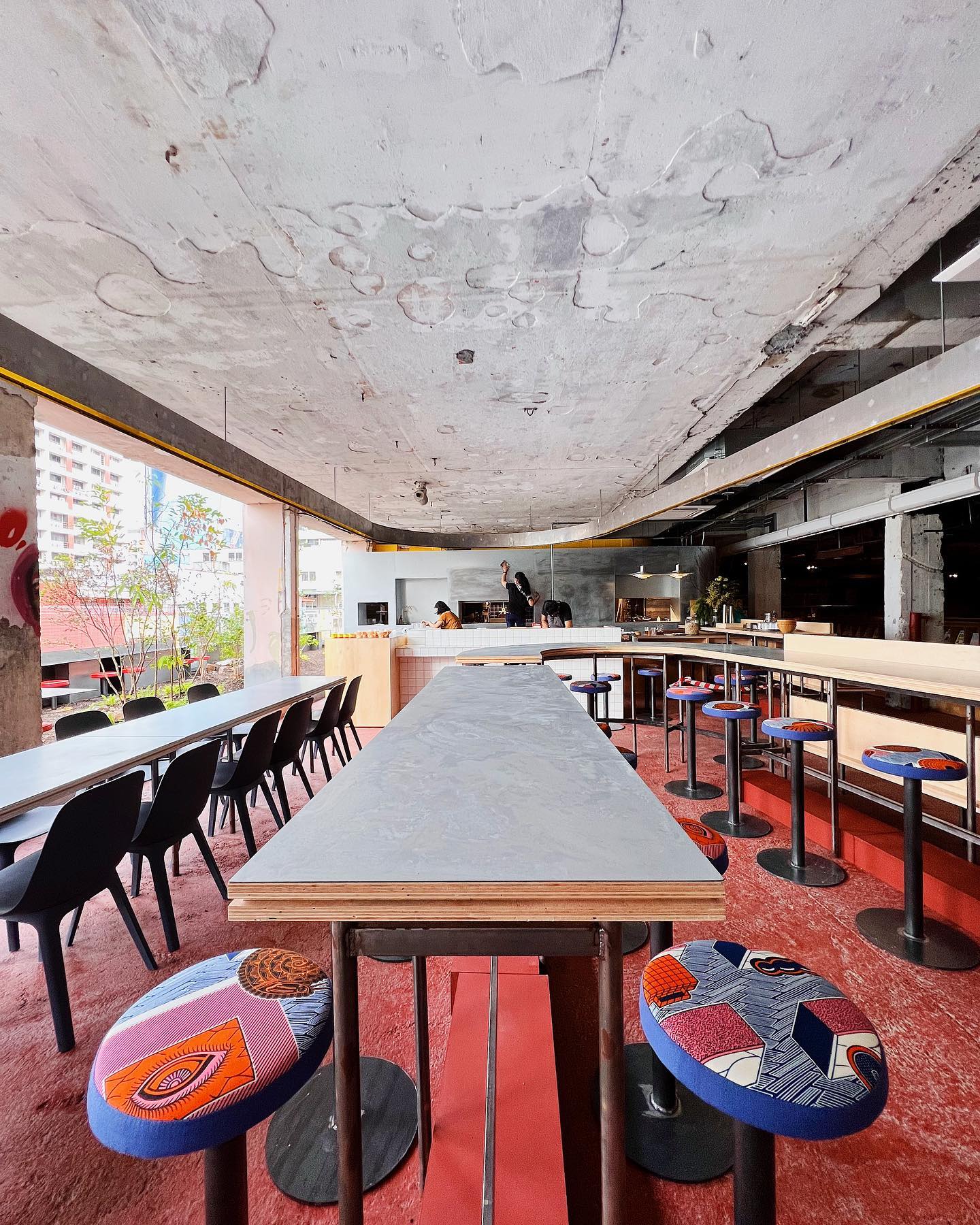 Image credit: Shhhbuuuleee
If you're looking for a new spot to visit on the weekends, Shhhbuuuleee is a newly opened restobar tucked away on the rooftop of REXKL that serves Japanese-style cocktails and food. The setting here is laidback and relaxed, with bar seats and long communal-style tables, so drop by if you want to impress your date but still keep to a budget.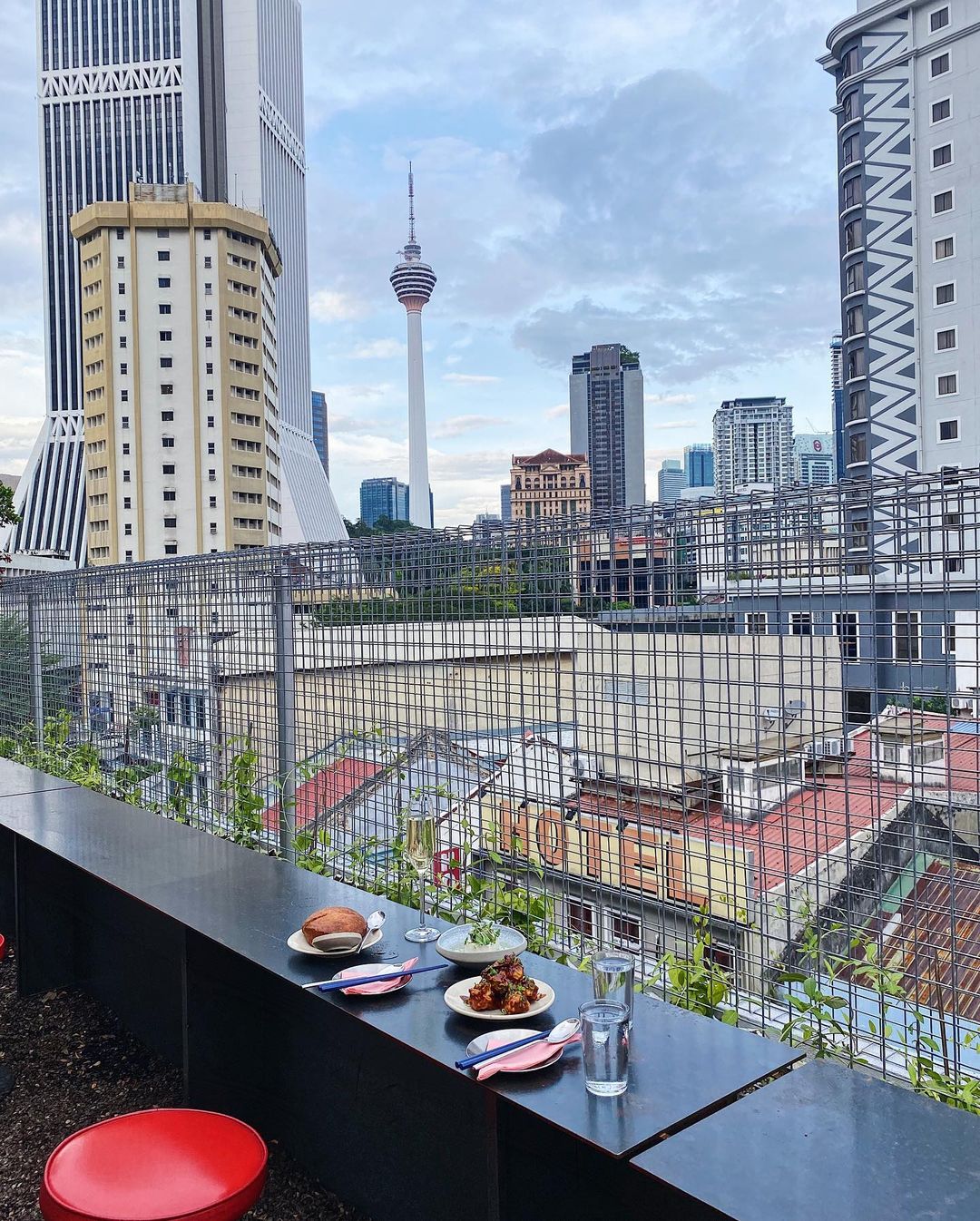 Image credit: @abroadwithdan
There's even a semi-outdoor dining area where you can catch impressive unblocked views of the KL Tower.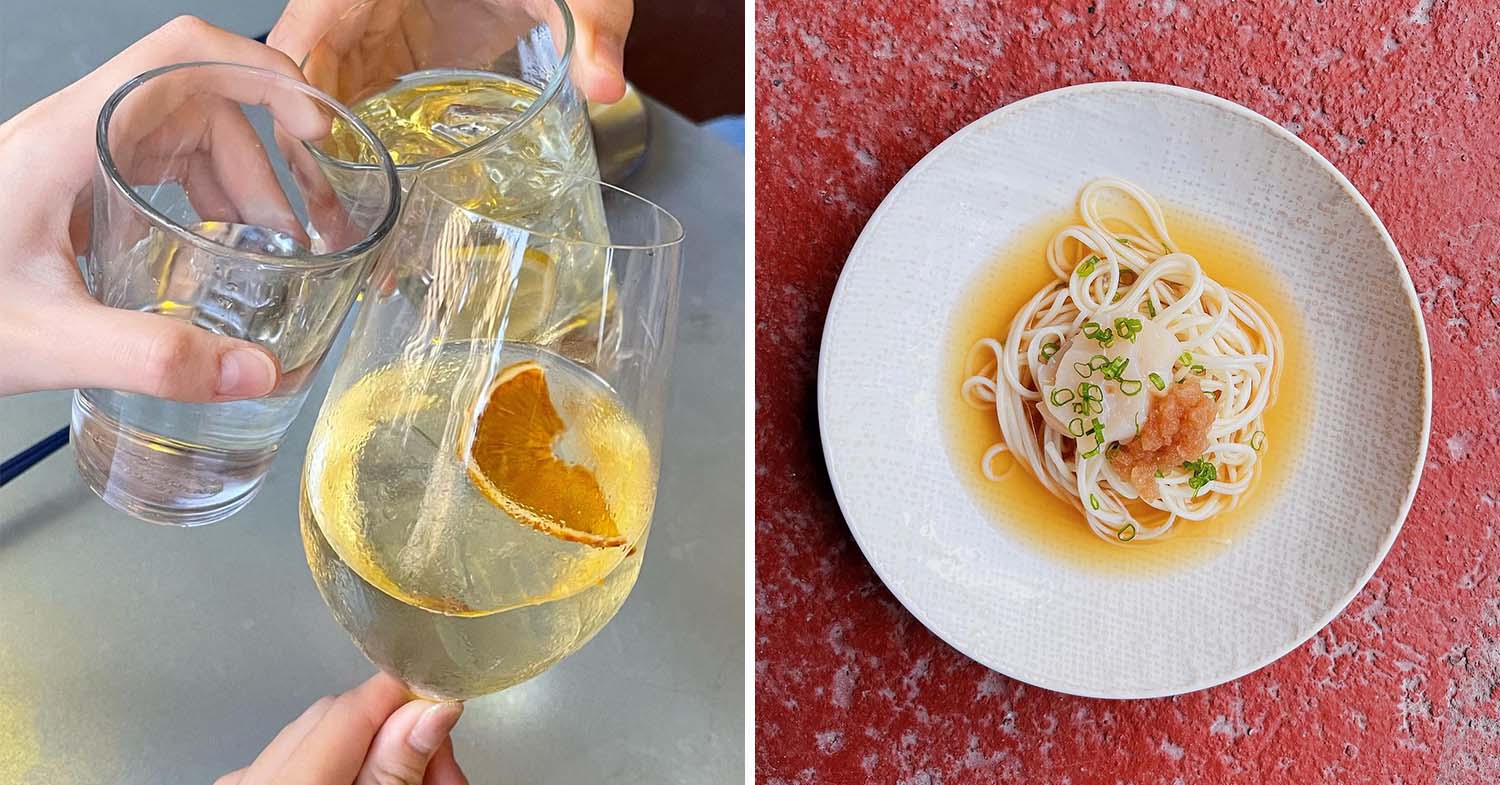 Image adapted from: @eateelicious and Shhhbuuuleee
After exploring the many activities at the building and around the area, consider ending your day with the restobar's range of refreshing cocktails, including their signature citrus highball Yuzu – Hi (RM34). This pairs well with their flavourful take on mee sua, the Cold Mee Sua-Shao Xing & Shiitake Broth-Scallop (RM36).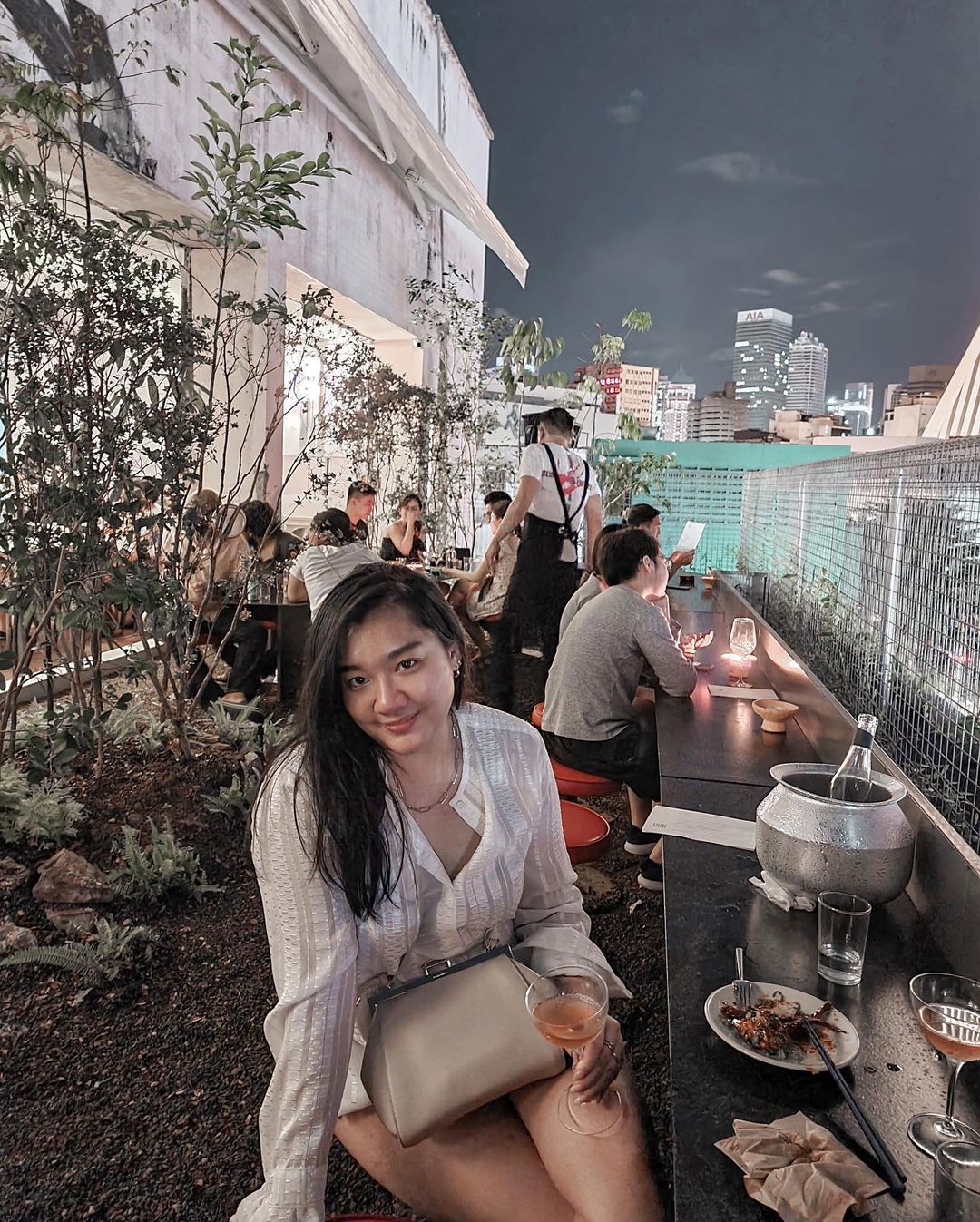 Image credit: @kinssssslim
Seating is limited at Shhhbuuuleee, so we recommend making a reservation ahead of time. Parking can also be a hassle in the city, so you may want to consider taking the train – Pasar Seni LRT Station is just a convenient 2-minute walk away.
Address: 80, Jalan Sultan, 50000 Kuala Lumpur, WPKL
Opening hours: Wed – Sun 5PM-12AM (Dinner only)
Telephone: 012-612 0786
Shhhbuuuleee's Facebook | Instagram
---
2. Eden Coffee, KL – views of KL Tower & RM5 lattes
---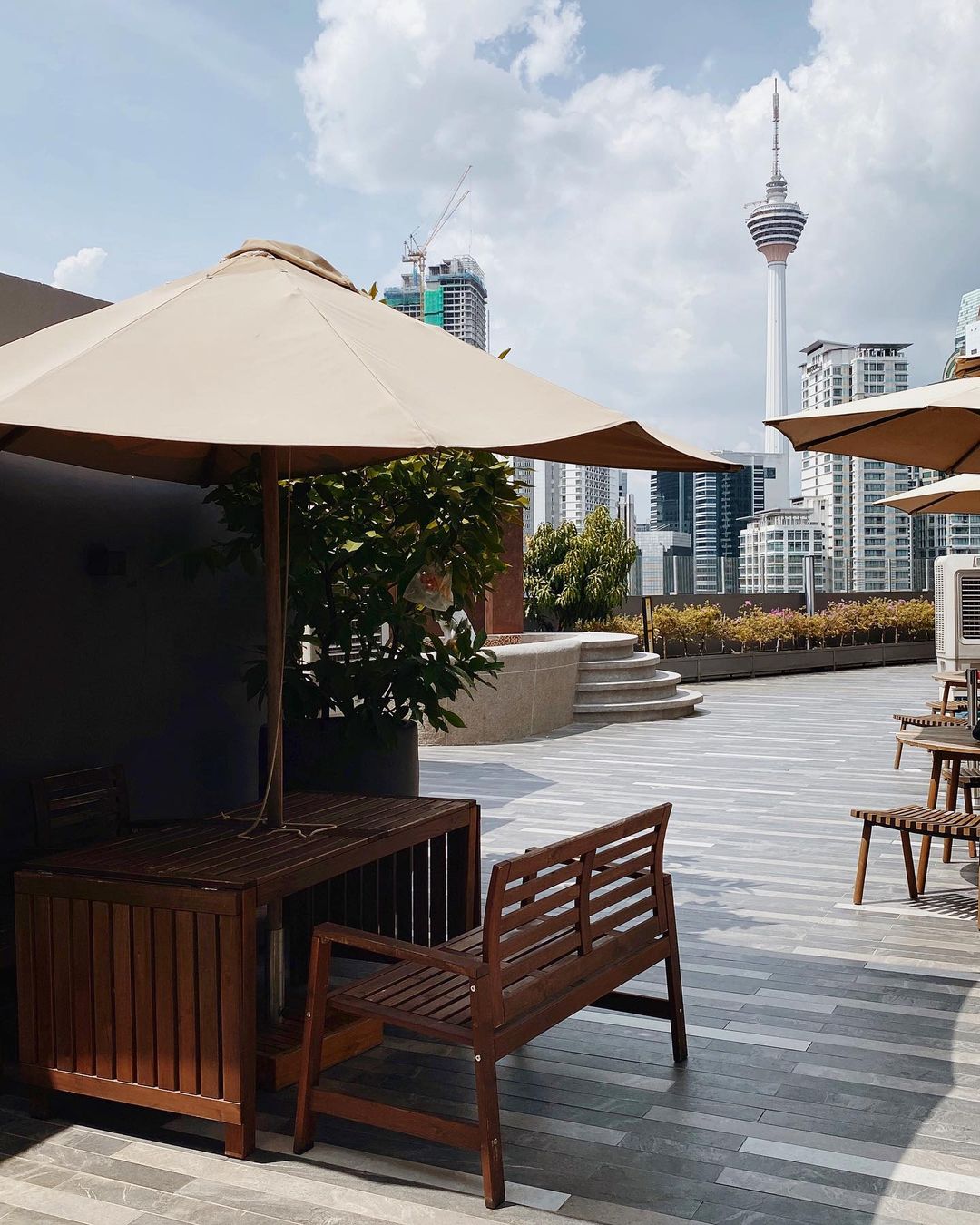 Image credit: @venicekeqian

Another place that lets you dine with a view of KL Tower is Eden Coffee. This casual rooftop cafe can be found on the eighth floor of Lot 10 Shopping Centre in Bukit Bintang, and is def worth the trek up to the top floor of the mall for its affordable coffee drinks and views of KL's skyline.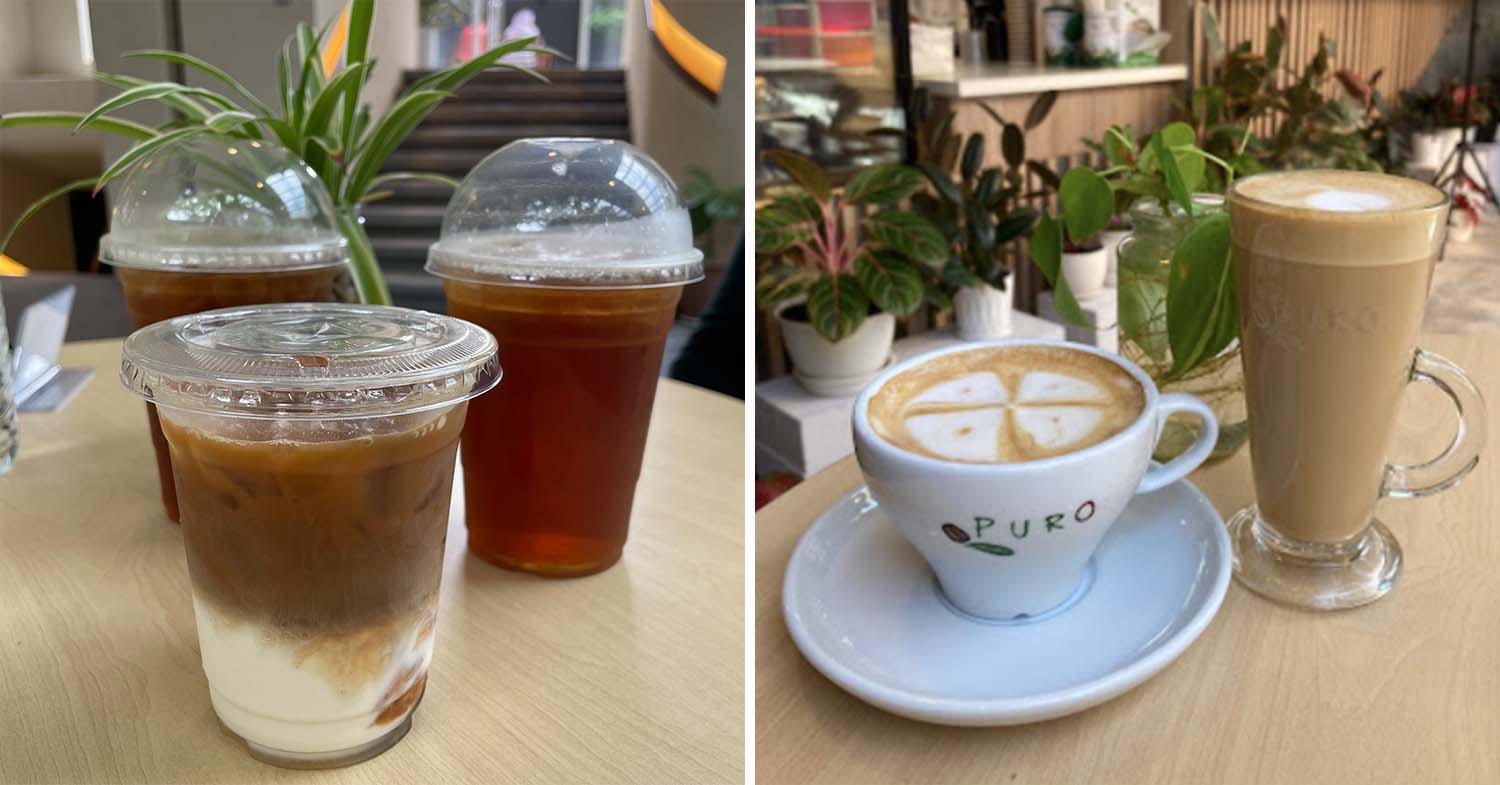 Affordable barista-made coffee drinks
Image adapted from: Annur Khairul and Remy's Kitchen
Although the cafe is cosy in scale, its menu of beverages and pastries is fairly extensive and ideal for coffee dates. Find comforting staples you can never go wrong with, such as Caffe Latte (RM5) and their refreshing Iced Peach Tea (RM4).
These pair well with their pastry offerings, such as Sausage Puff (RM6) and Ham & Cheese Toast (RM8).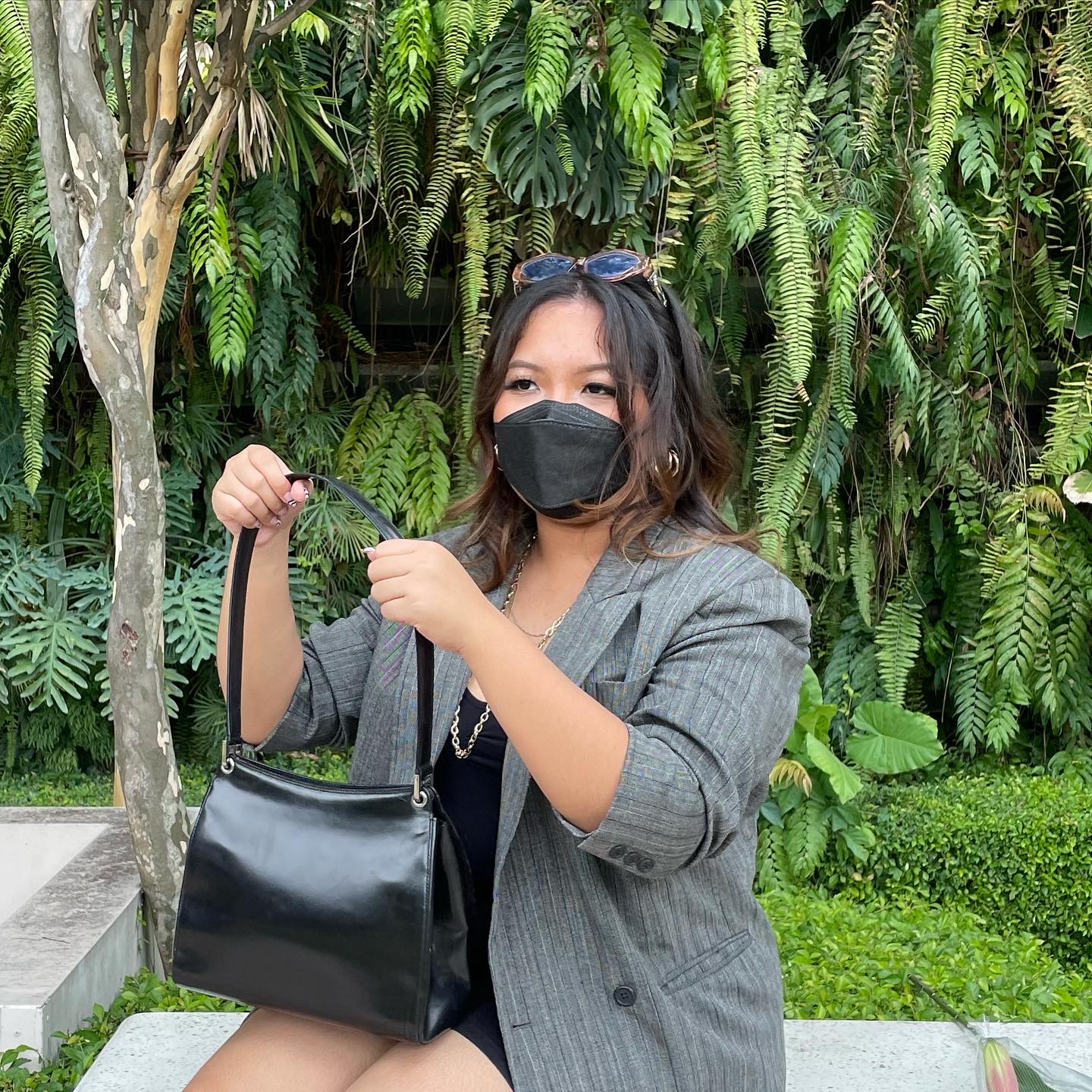 Image credit: @annur.png
There's a variety of seating options at this cafe. Choose to enjoy your coffee at the cafe's minimalist indoor dining space, or at the al fresco area where you can admire KL's skyline and take #OOTD pictures.
Address: 80, Lot 10 Shopping Centre, Jalan Sultan, 55100 Kuala Lumpur, WPKL
Opening hours: Mon – Fri 9AM-5.30PM | Sat 10AM-5.30PM | Sun 8AM-4.30PM

---
3. Denali & Pinnacles, Bangi – Bohemian-style rooftop cafe
---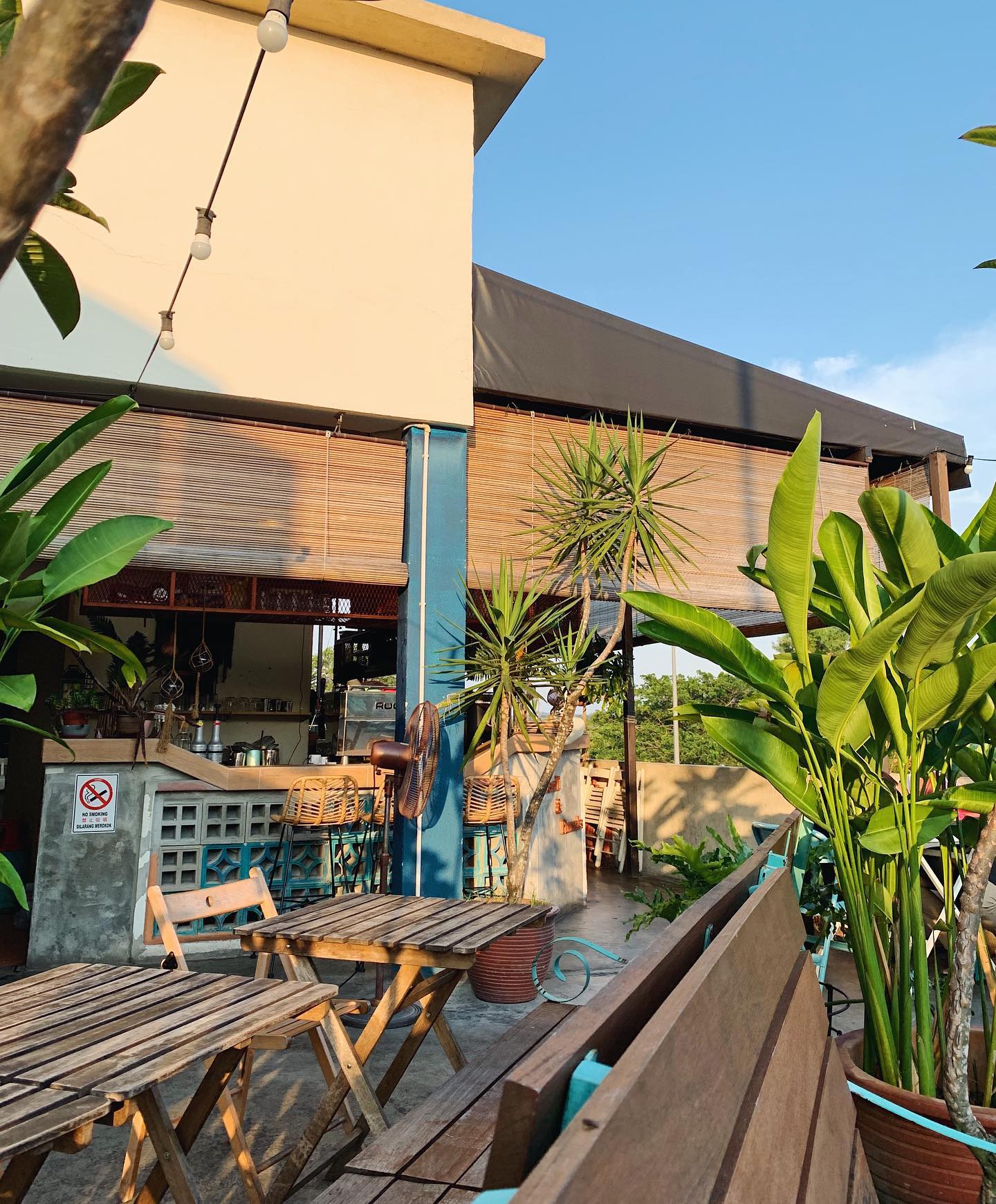 Image credit: Denali & Pinnacles the Wanderer's Cafe
Livening up the cafe scene in Bandar Baru Bangi is Denali & Pinnacles, a Bohemian-style rooftop cafe that's popular for its speciality coffee and hearty grilled proteins, burgers and pasta. As they're known among their patrons for their generous portions, we recommend sharing dishes with your date so you can try different menu items.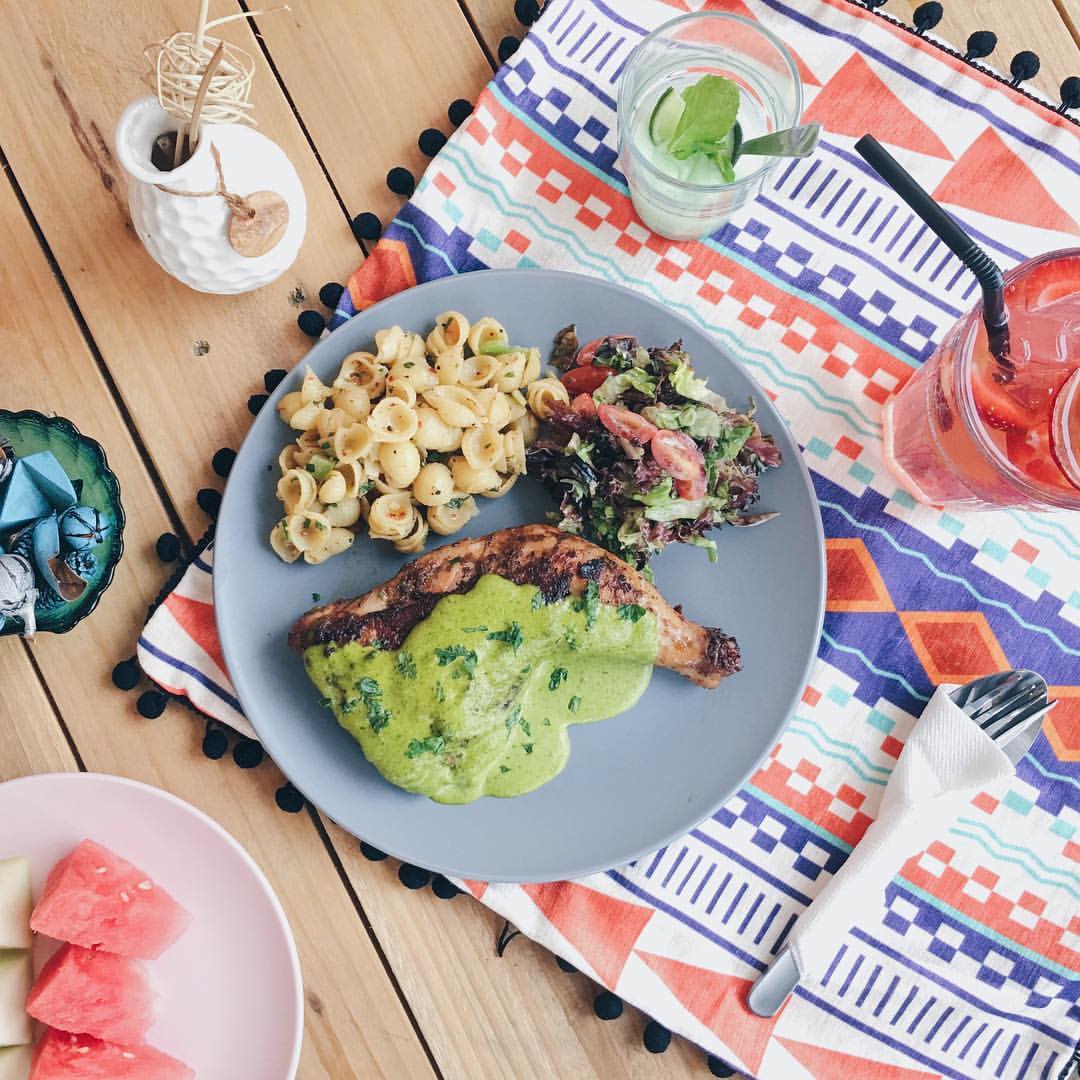 Image credit: @denali.and.pinnacles
If you're a meat lover, go for their best-selling Peruvian Grilled Chicken (RM30) – a smokey quarter-grilled chicken served with jalapeño-infused mayo, and three side dishes that include fries and salad.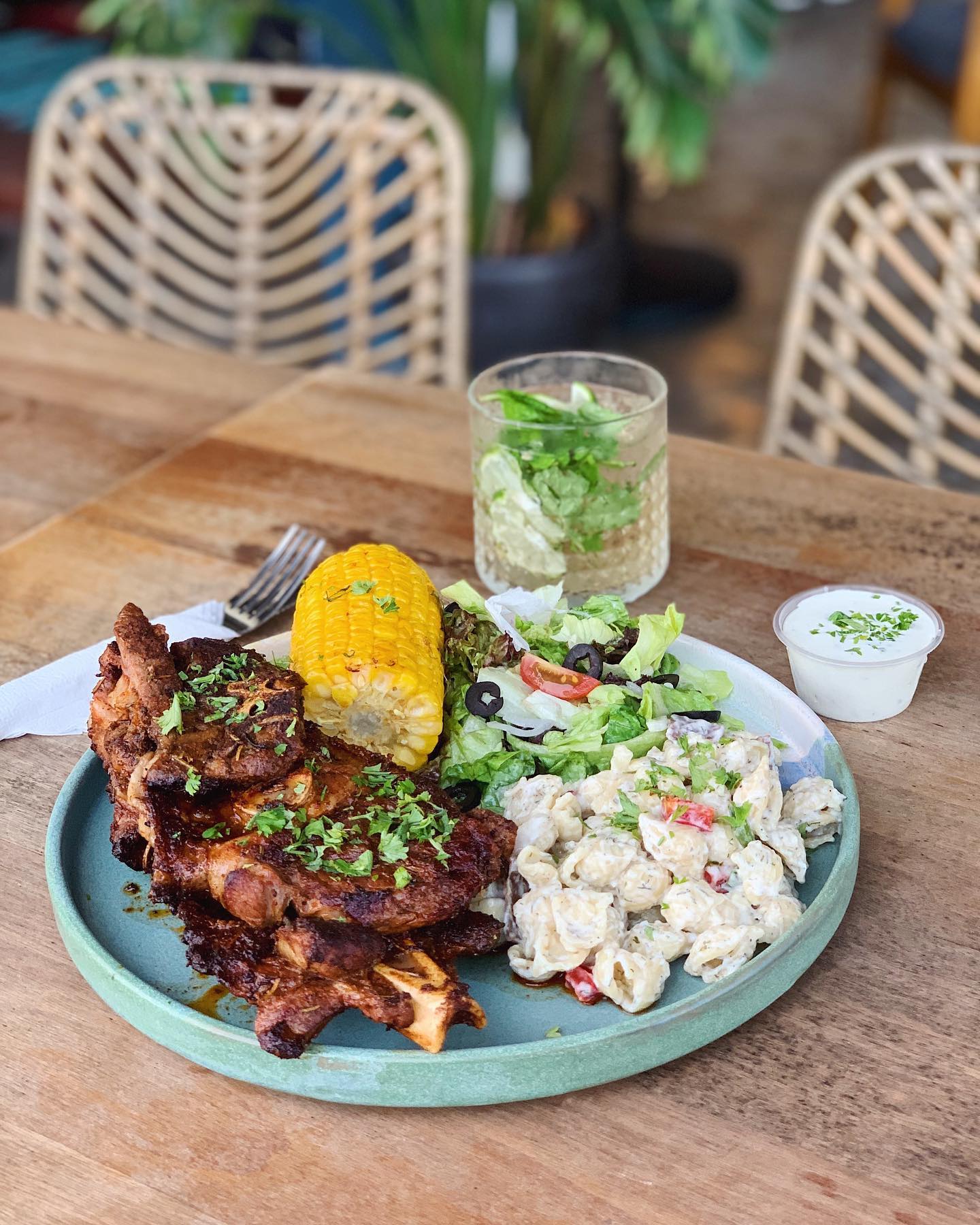 Image credit: Denali & Pinnacles the Wanderer's Cafe
If not, their flavourful Denali Beef Skewers (RM35) is also worth a try, as it's made with imported strip steak from New Zealand and served with three sides of your choice. Another meat option you can order is the Pinnacles Grilled Lamb (RM40) served with their earthy-and-spicy garlic tahini sauce, which is a crowd favourite.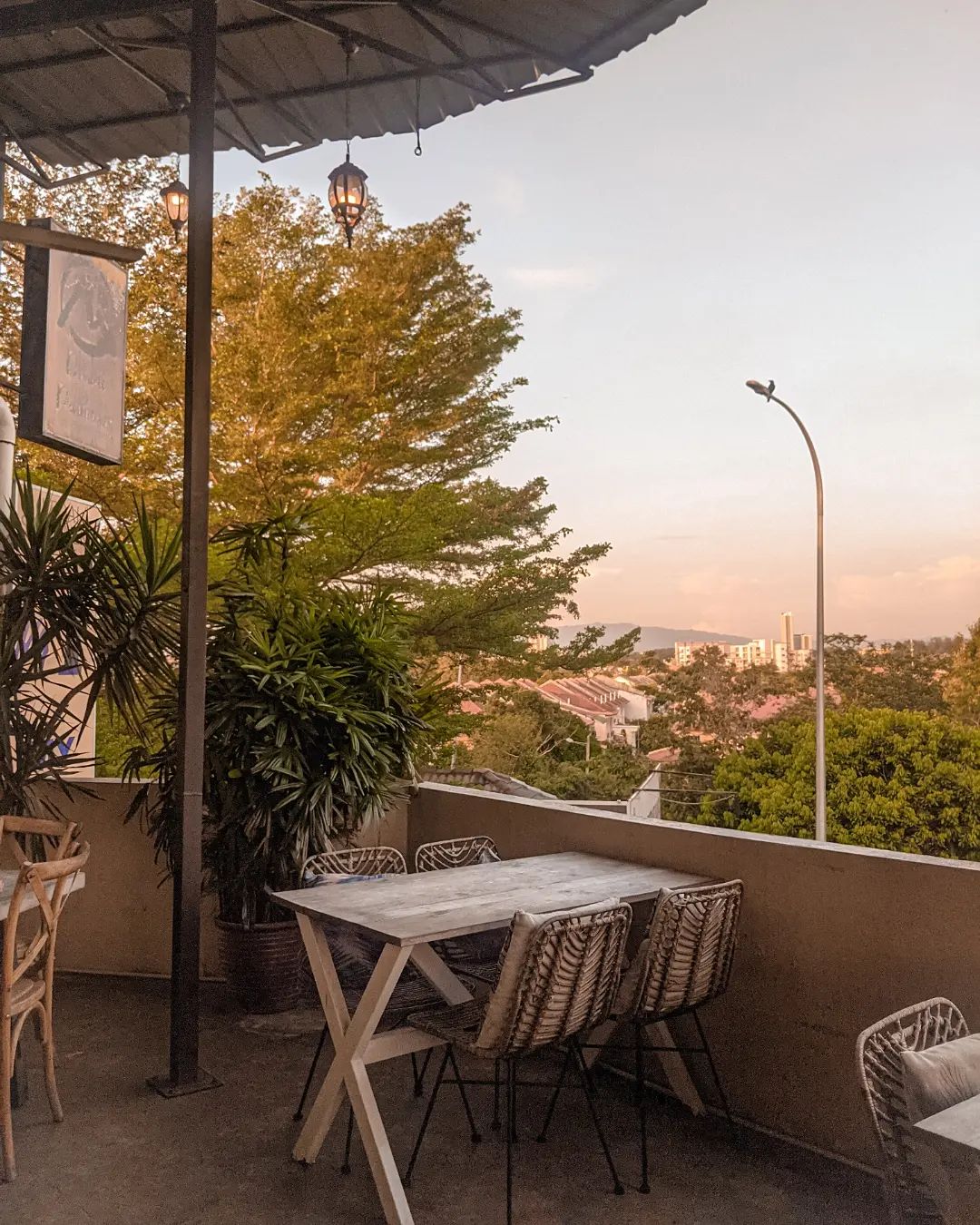 Image credit: @hatwatermelongal

We recommend swinging by for an early dinner to experience the spectacular evening sky with twinkling fairy lights overhead, for extra romantic vibes. Located on the second floor of a shop lot in Seksyen 3, Bandar Baru Bangi, the cafe is easily accessible and has plenty of parking spots.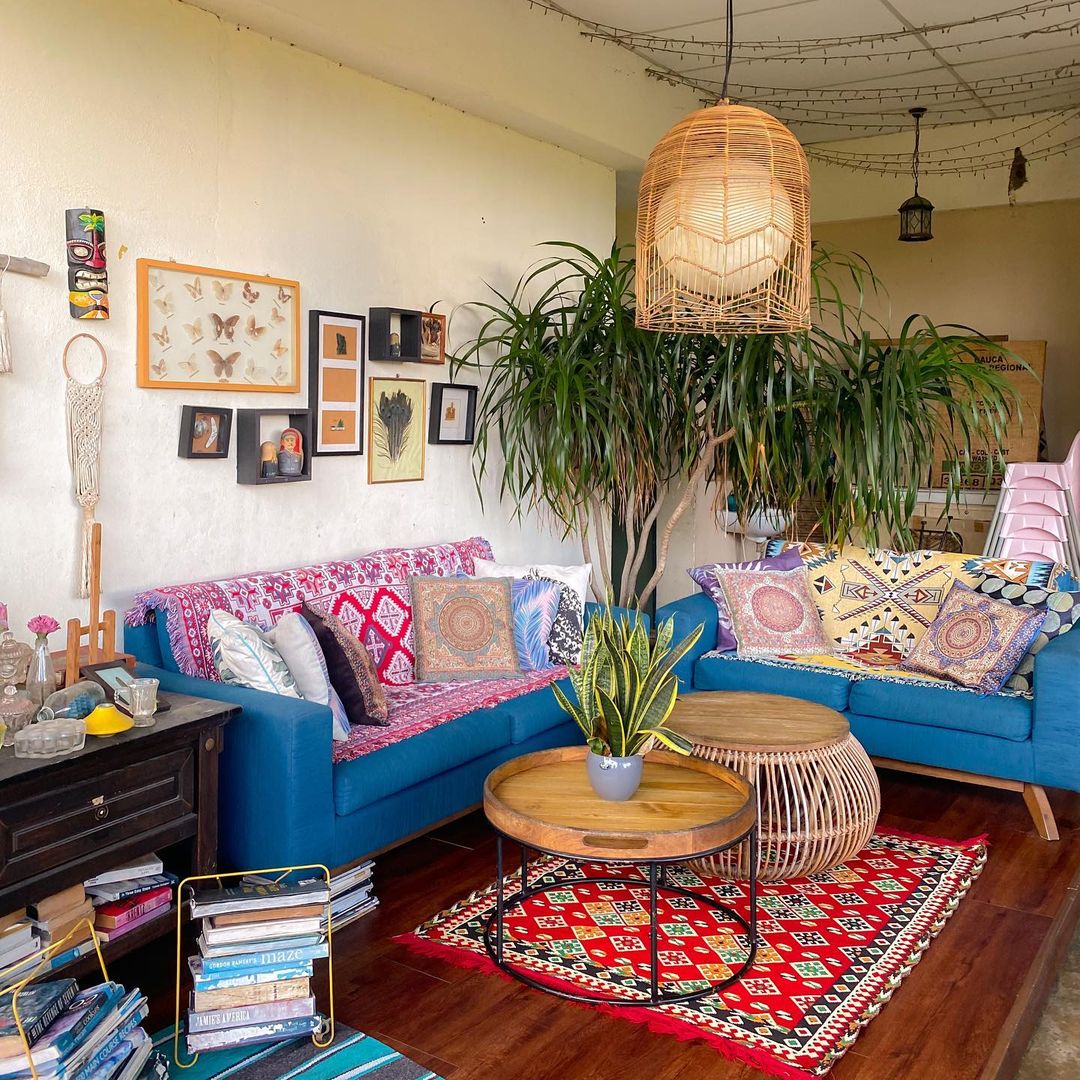 Image credit: @hi.zymrqnn
Address: Lot 1-4, Tingkat 1, Pusat Perniagaan Seksyen 3, Jalan 3/70, Seksyen 3, 43650 Bandar Baru Bangi, Selangor
Opening hours: Wed – Mon 3PM-11PM (Closed on Tuesdays)
Telephone: 03-8912 5936
Denali & Pinnacles' Facebook | Instagram
---
4. Popsicola, KL – vibrant poolside cafe
---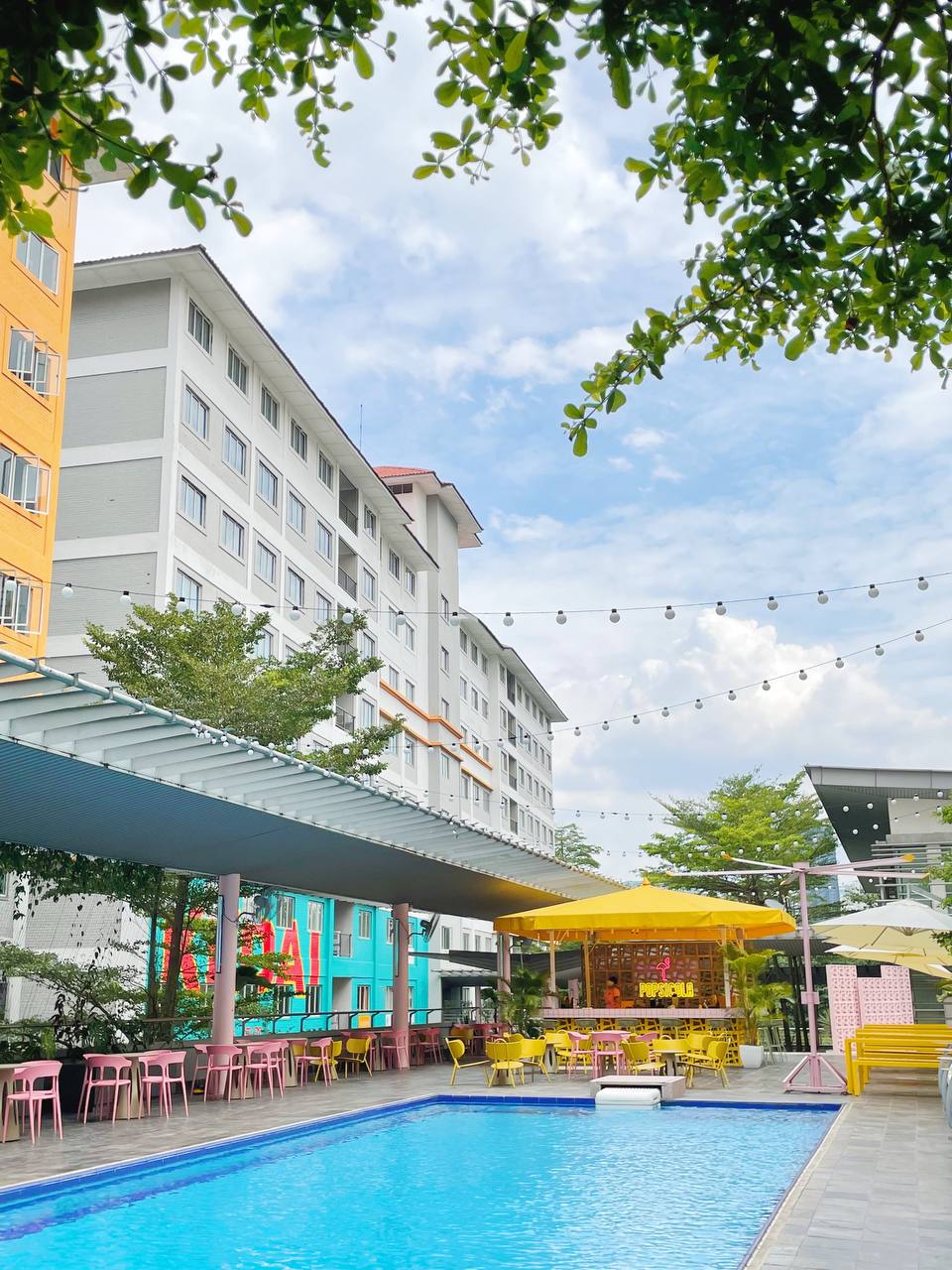 Image credit: @popsicola.kl
Bringing your date to a beach may not be feasible for busy urbanites in the Klang Valley. A trip to Popsicola – a poolside cafe that has tables set alongside a pool for some staycay vibes – might be the next best thing.
With vibrant dining seats and photo spots in poppy shades of pink and yellow, you'll be reminded of the set from High School Musical when Sharpay belts out the popular tune, 'Fabulous' .

Snap photos at the various vibrant corners at this rooftop cafe
Image adapted from: @manyee.fish and @shadesby.s

This spot even serves summer-inspired meals, such as the Shrimp Tacos (RM29) with sweet, tangy mango salsa and jalapeño-infused aioli.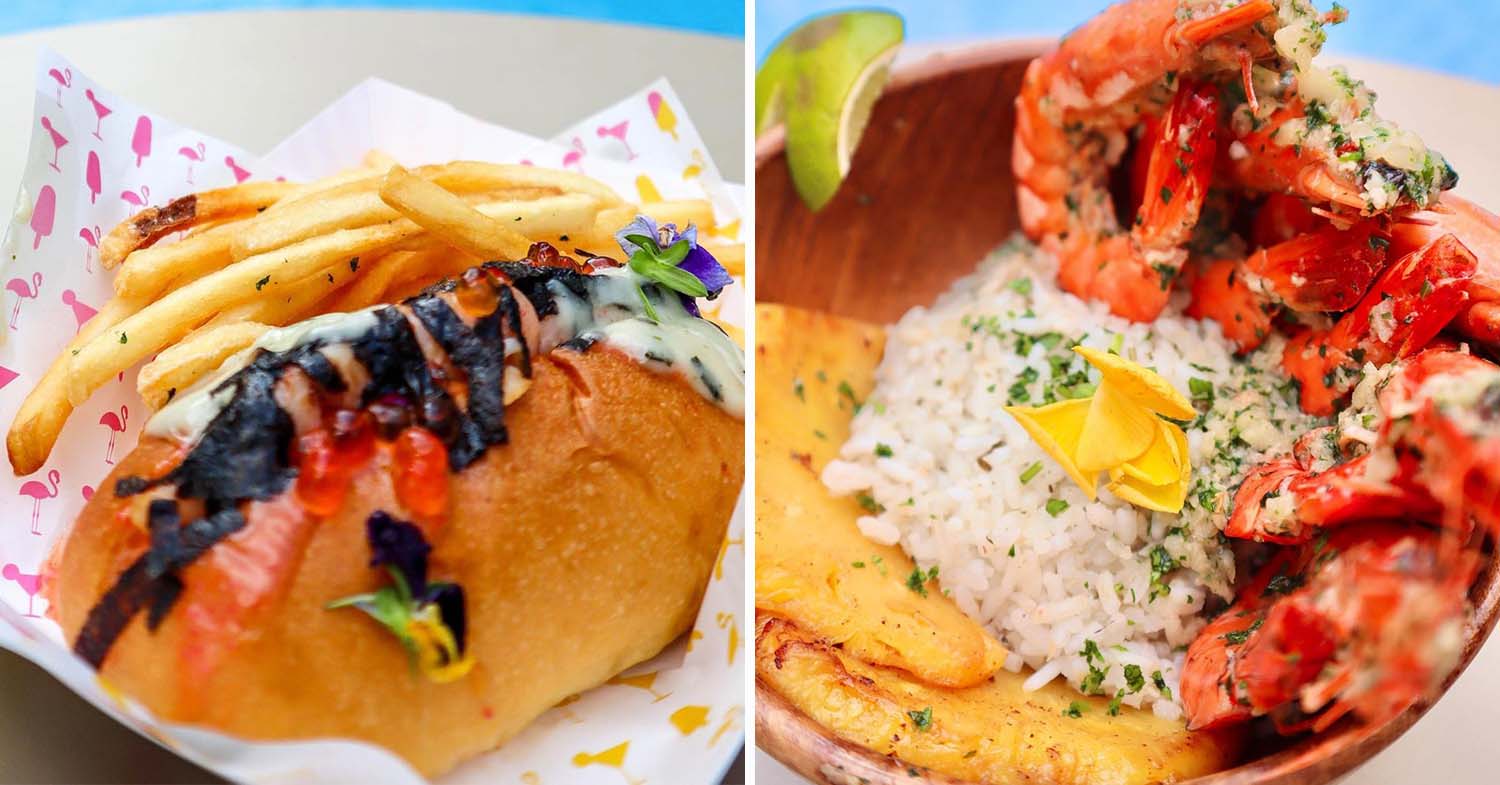 Image adapted from: @popsicle.kl and @popsicola.kl
If you're looking for something more filling, opt for their Hawaiian-inspired rice bowls, such as A Homage To Hawaii (RM32) – a dish topped with grilled pineapple and prawns. Another go-to order among patrons is their Slipper Lobster Roll (RM39), which is an explosive umami dish comprising seaweed flakes and salmon roe, with truffle fries served on the side.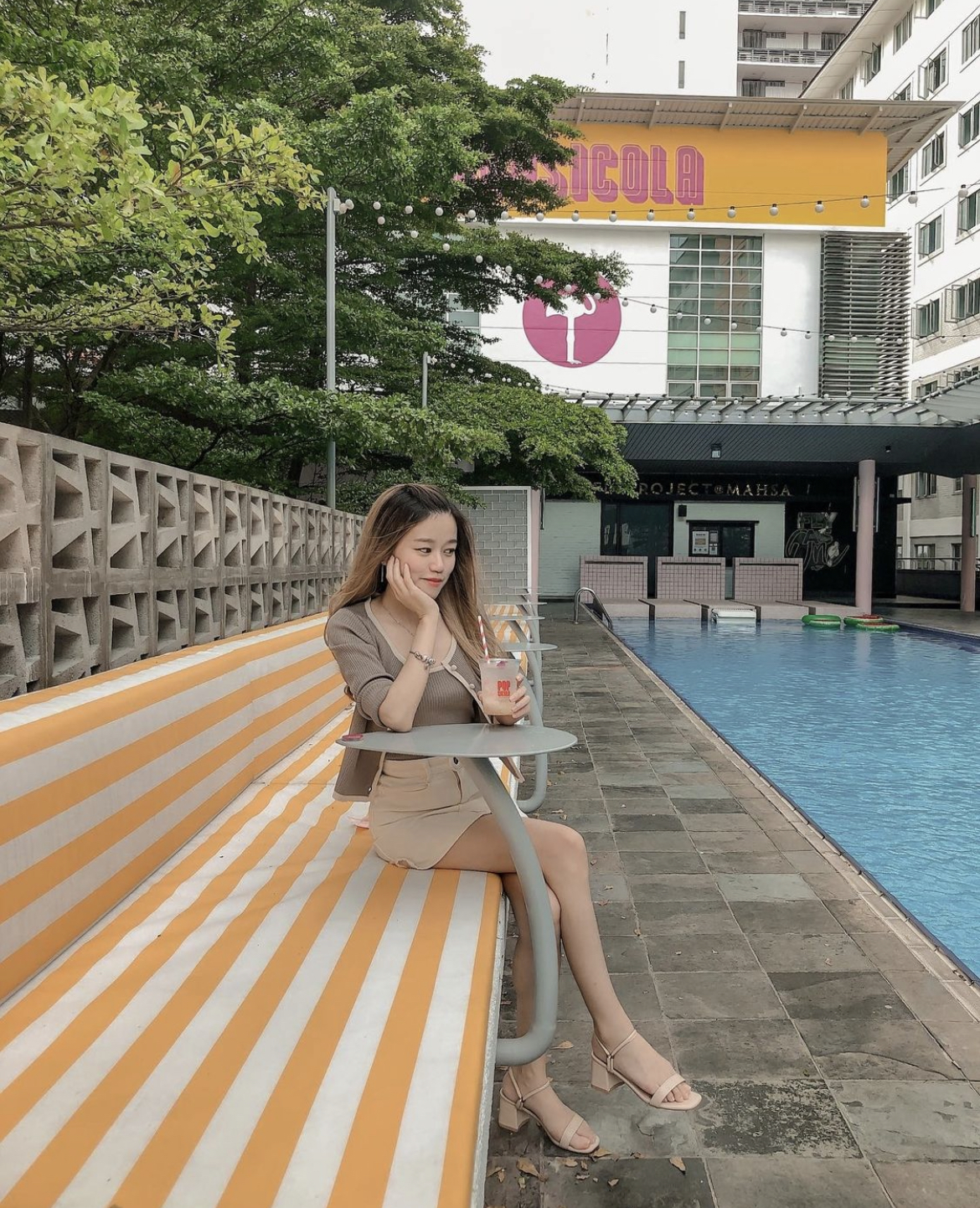 Image credit: @xuegao_ly
Address: Block B, Level 2, MAHSA Avenue, Off Jalan Ilmu, 59100 Kuala Lumpur, WPKL
Opening hours: Tue – Sun 11AM-8PM (Closed on Mondays)
Telephone: 016-406 5218
Popsicola's Facebook | Instagram
---
5. Basecamp, KL – camping-themed coffee bar
---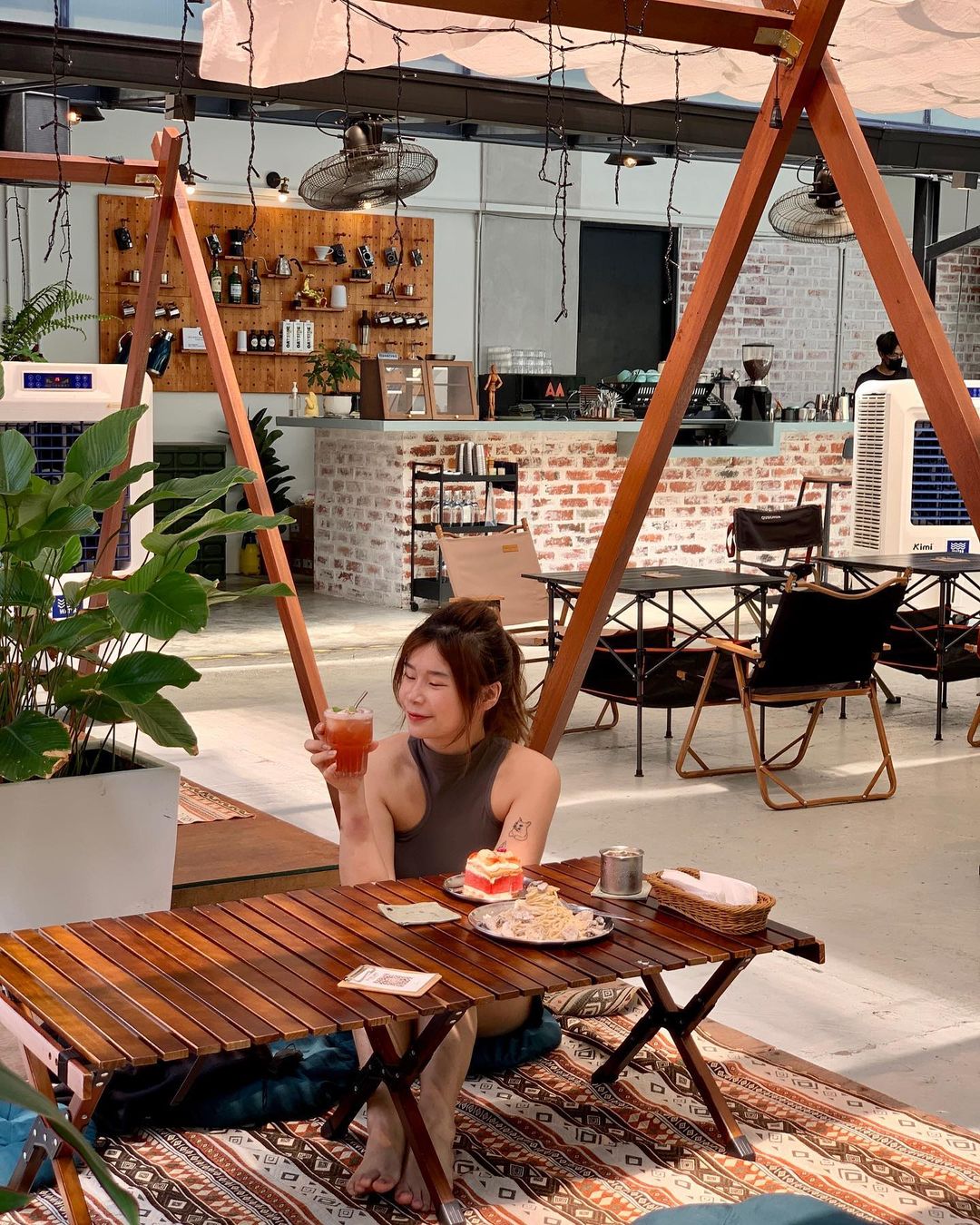 Image credit: @joeykhoorn
Themed cafes can be pretty hard to come by, even in a city like KL that's packed with various aesthetic cafes. But over at Jalan Doraisamy, you can find Basecamp – a camping-themed coffee shop that lets patrons dine under canvas tent roofs while seated at camping- and picnic-style seats.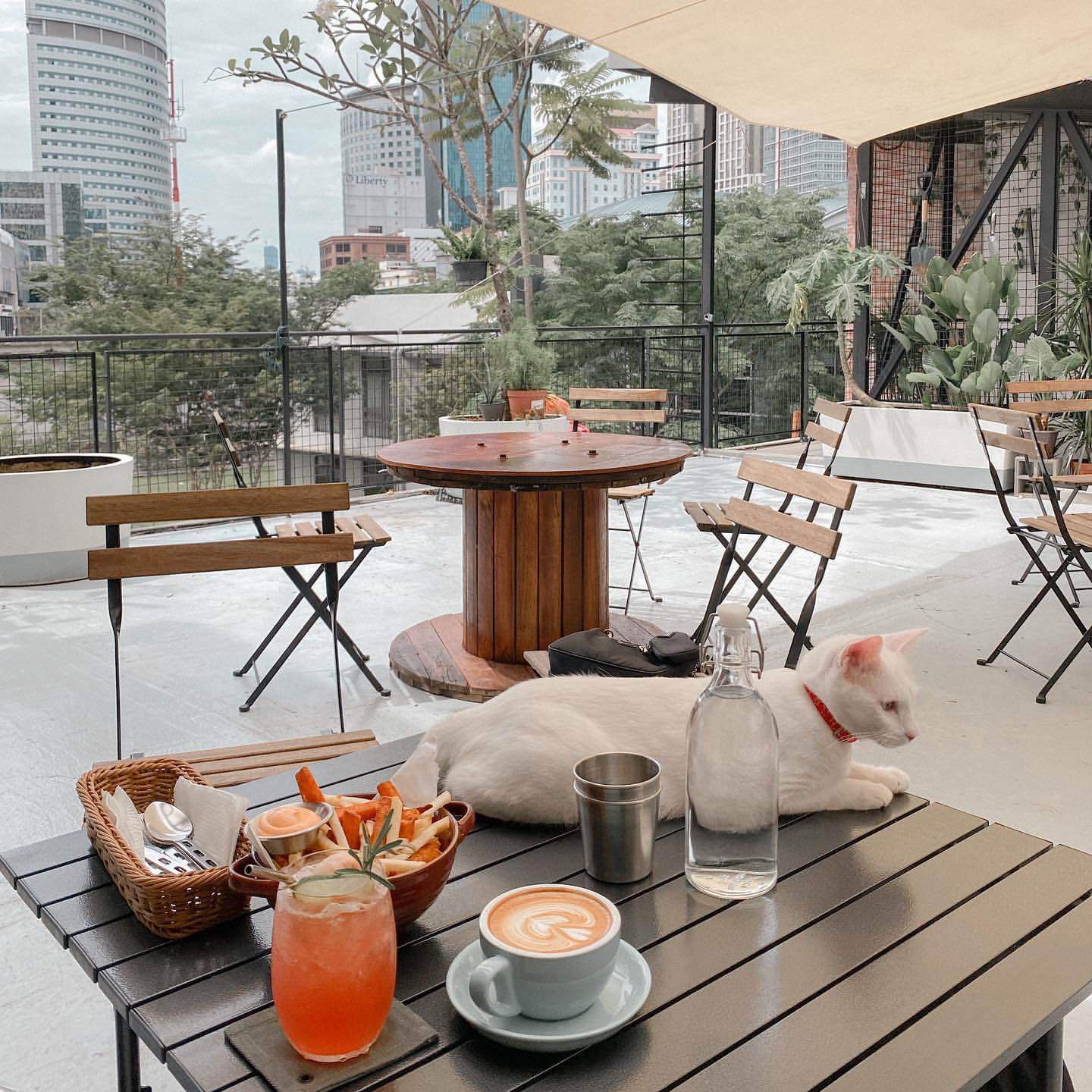 Enjoy your brunch with your furry friends, as Basecamp is a pet-friendly cafe.
Picture credit: @littleloafcat
Though they are relatively new in the KL cafe scene, this coffee bar has a menu with great options for breakfast dates. If you can't skip out on carbs in the morning to perk you up, order their White Shrimp Toast (RM28) for something savoury, or the Banana Peanut Butter Toast (RM22) for a sweeter option.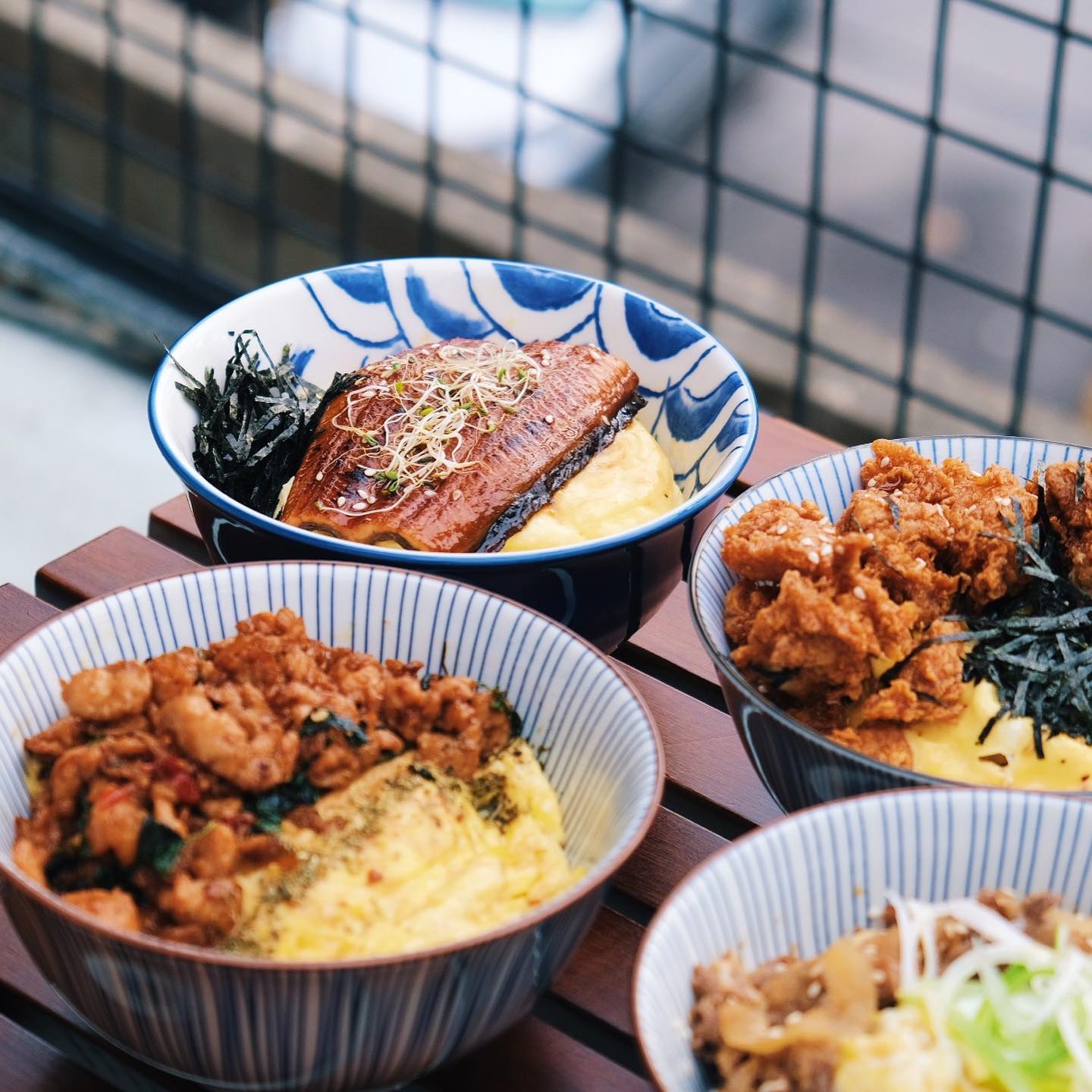 Image credit: Basecamp
These go great with the Iced Signature Coffee or Iced Yuzu-Cha, which will both cool you down as the weather in KL can get humid.
Address: 62, 2nd Floor, The Row KL, Jalan Doraisamy 50300 Kuala Lumpur, WPKL
Opening hours: Wed – Mon 10AM-6PM (Closed on Tuesdays)
Basecamp's Facebook | Instagram
---
6. Envi Skydining – a view of the Petronas Twin Towers
---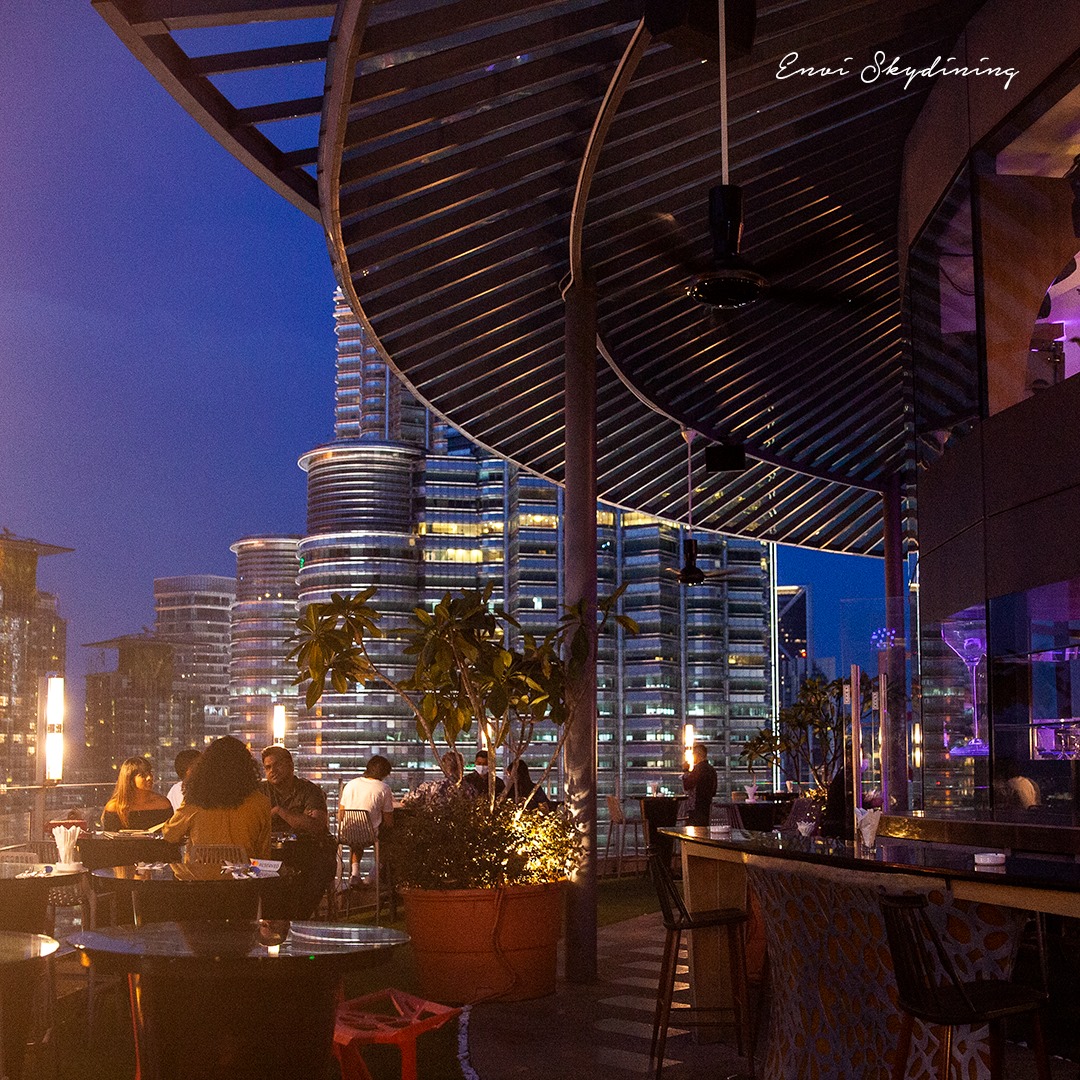 Image credit: Envi Skydining
Envi Skydining is a great affordable alternative to fancy restaurants, and worth your visit if you're looking for a more formal spot to bring your date to. Here, you can enjoy a romantic lunch or dinner with a view of the Petronas Twin Towers.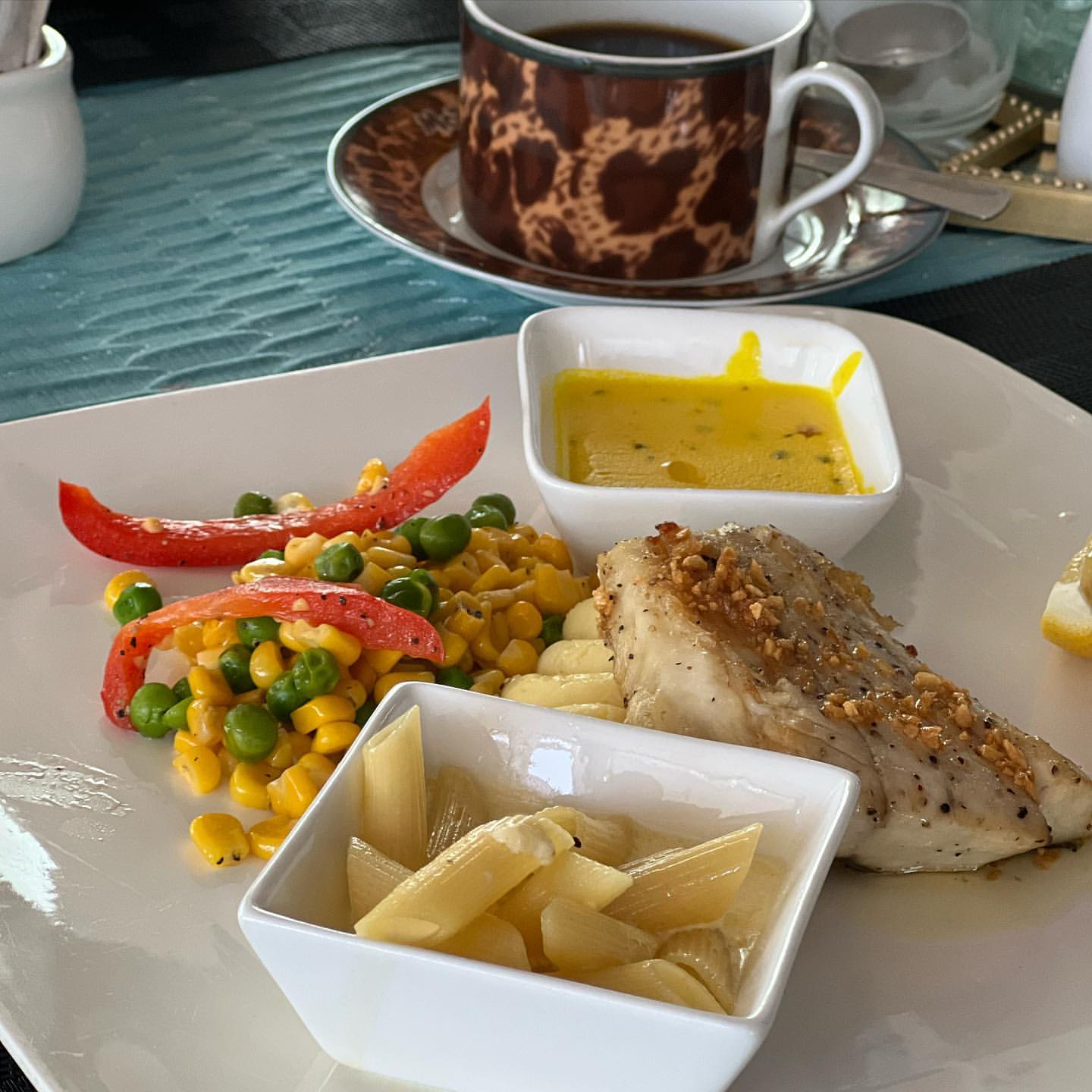 Image credit: @mandatory_food
Take advantage of their lunch menu, which comes with complimentary coffee or tea. Their Herb Crusted Seabass (RM21.80) is an affordable Western classic that comes with various vegetables, fries and mushroom sauce. They also serve pasta dishes such as Spaghetti Aglio Olio (RM19.80) and Spaghetti Carbonara with Chicken (RM21.80).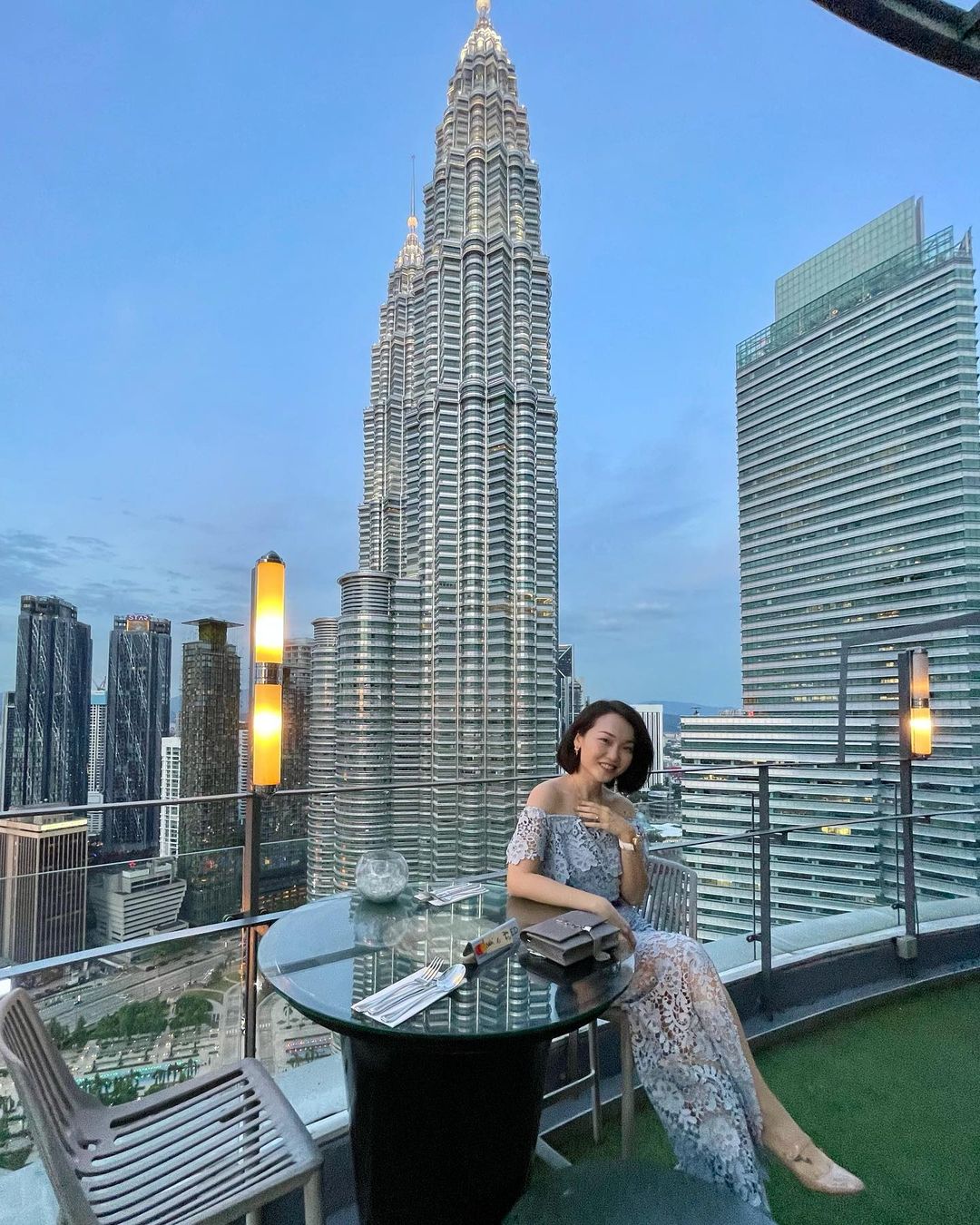 Image credit: @yvonnetham
On the local side of the menu, find Kam Heong Squid with Fragrant White Rice (RM17.80) or an all-time Malaysian favourite Mee Mamak (RM15.80).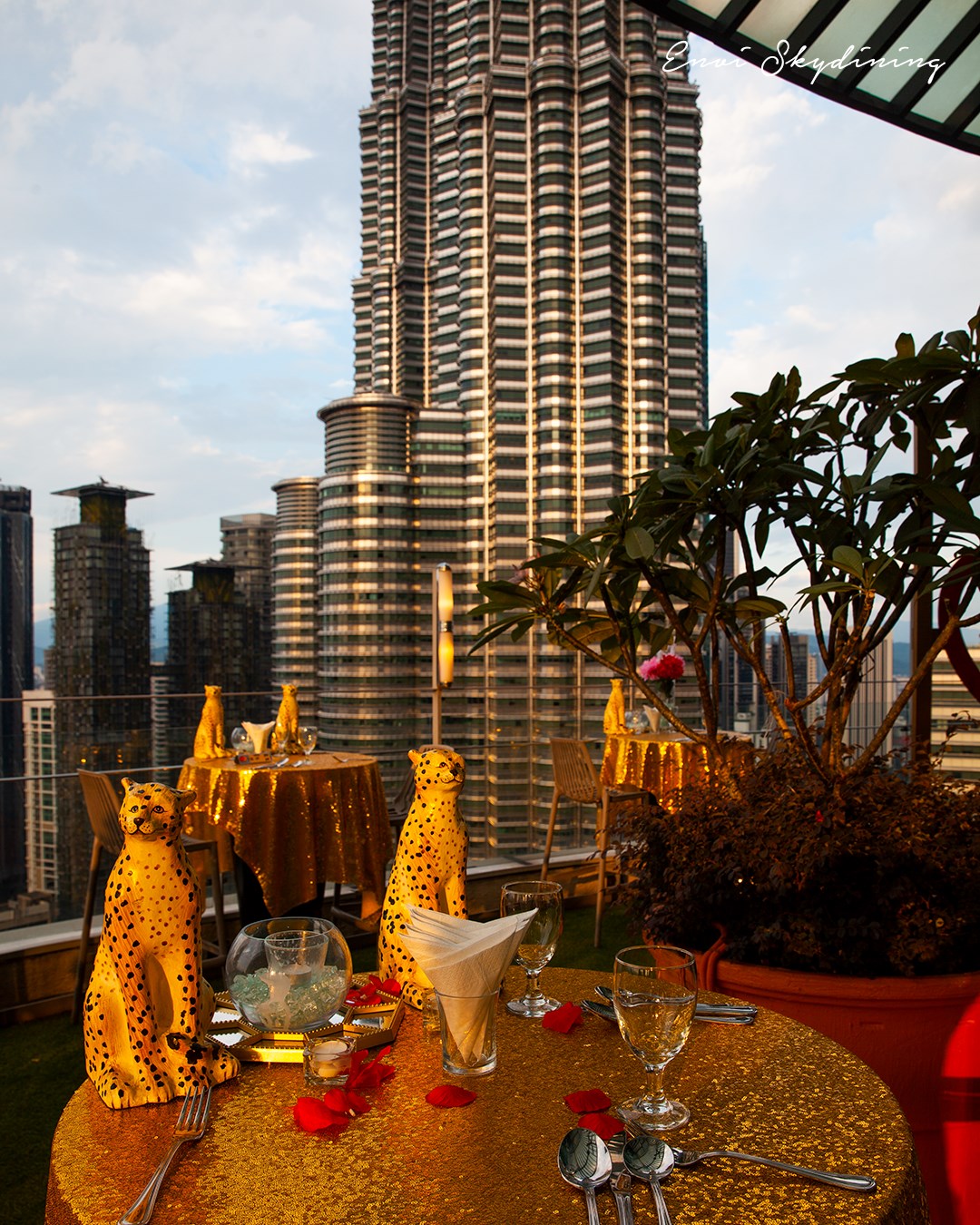 Image credit: Envi Skydining
We recommend booking a spot before coming to Envi Skydining as the restaurant can get packed, especially during peak dining hours. Find this restaurant inside Menara TA One, with parking spots available inside the building and parking fees starting from RM5/hour.
Address: 22, Menara TA One, Jalan P. Ramlee, 50250 Kuala Lumpur, WPKL
Opening hours: Mon – Fri 11AM–3PM, 5PM–12AM | Sat – Sun 5PM–12AM
Telephone: 019-771 7170
Envi Skydining's Facebook | Instagram
---
7. Rumah Pepokok, Cyberjaya – Muslim-friendly plant cafe
---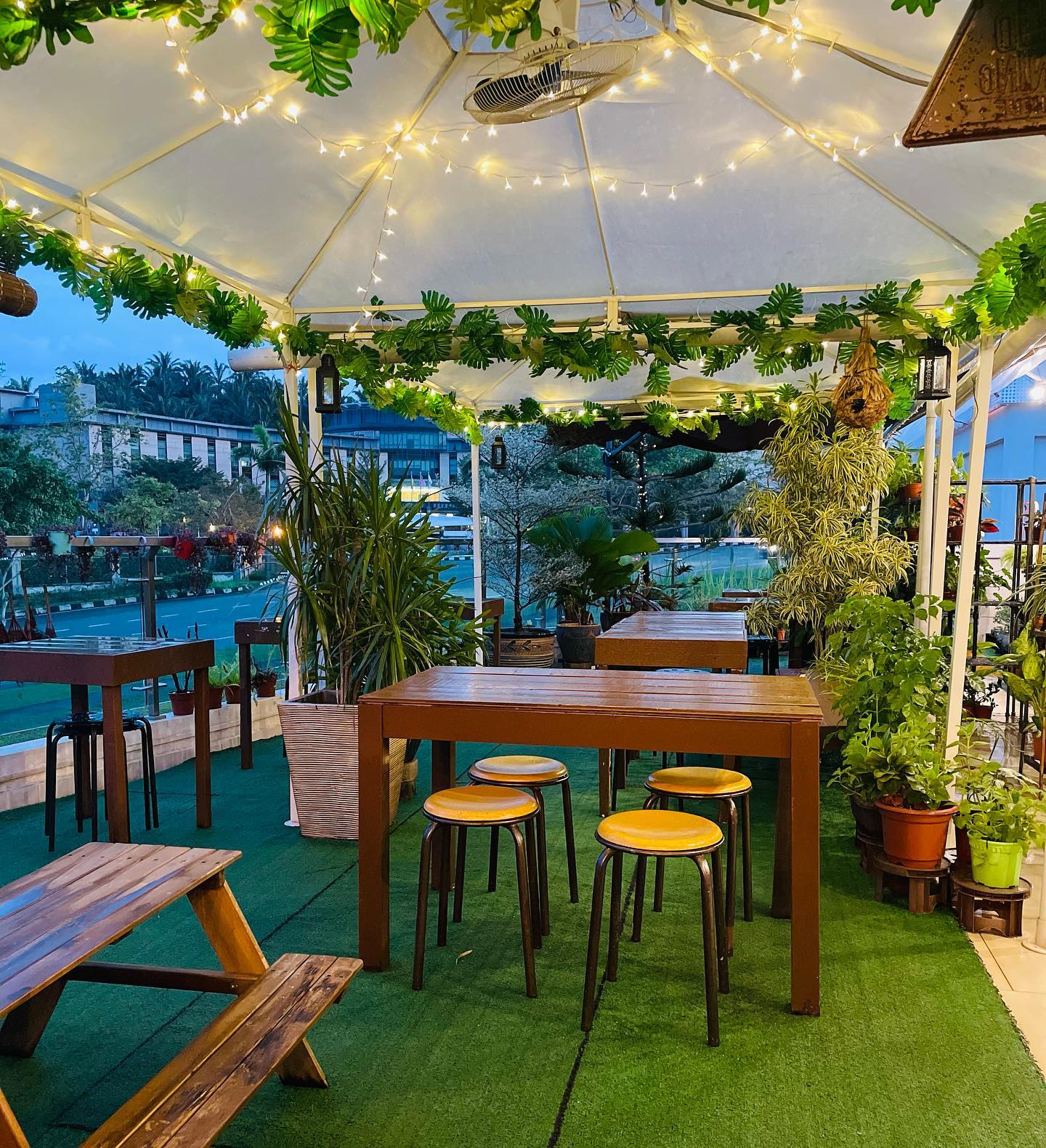 Image credit: Rumah Pepokok
There are plenty of plant shops in the Klang Valley – one that'll you find hiding out in Cyberjaya is Rumah Pepokok, which has a Muslim-friendly, in-house cafe. Besides browsing for new plants and succulents here, you can sip on espresso-based beverages at the comfortable, no-frills cafe that sits on a quiet corner above a row of shops in the town.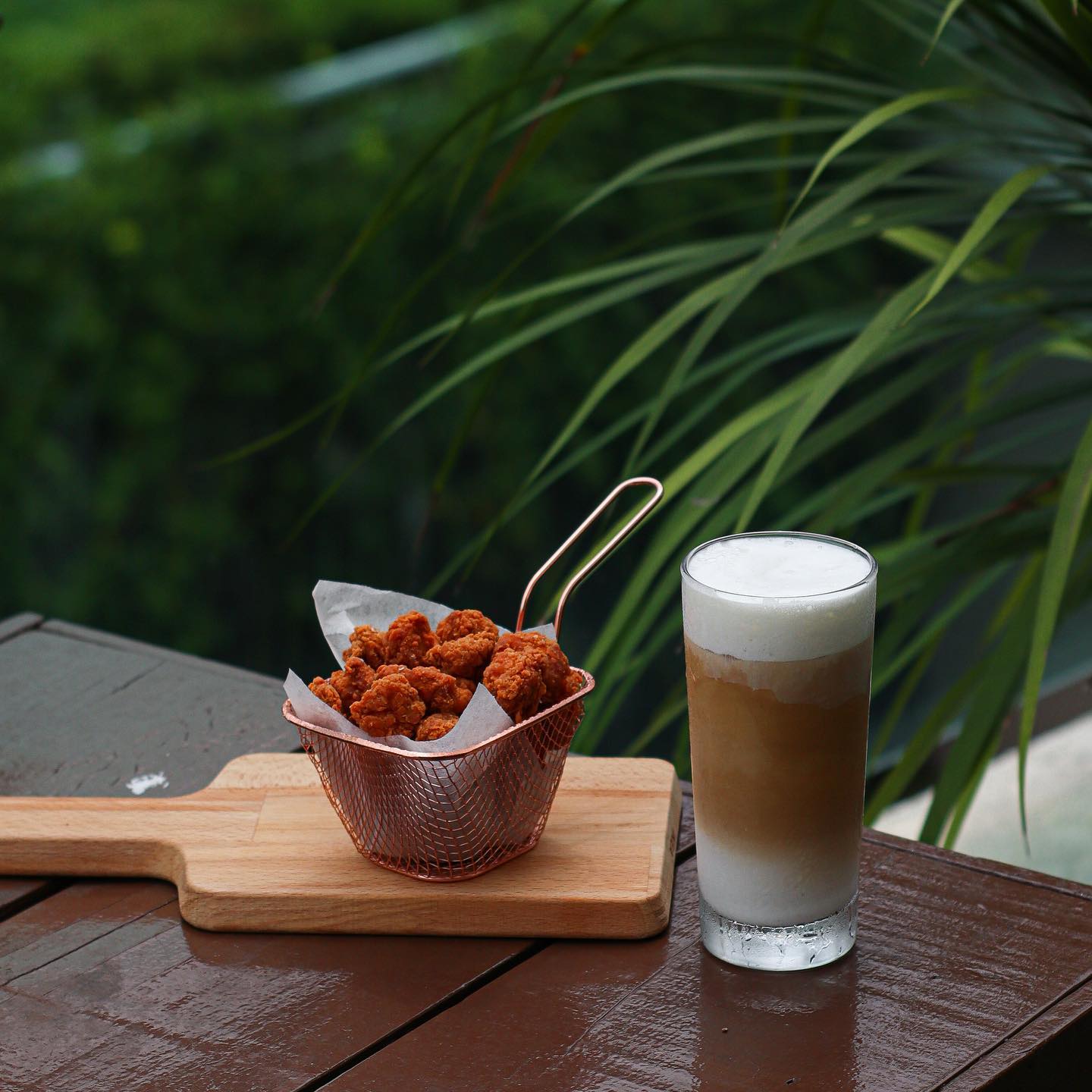 Image credit: Rumah Pepokok
Here, you can unwind over a cup of comforting Caramel Macchiato (RM10.90) or Brown Sugar Cinnamon Latte (RM10.90) which is a must-try for those with a sweet tooth.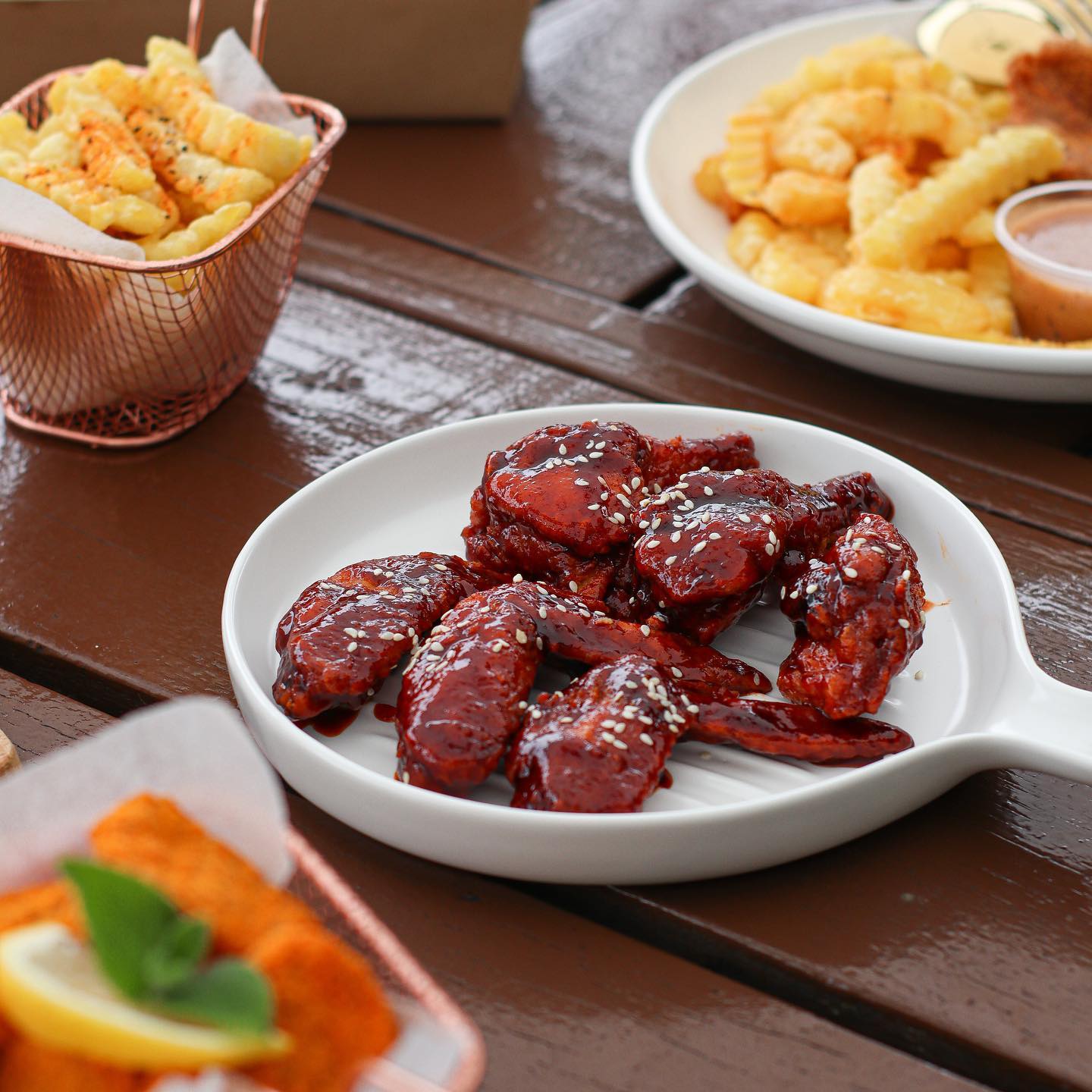 Rumah Pepokok, a plant cafe and an option for rooftop cafes and restaurants in the Klang Valley.
Image credit: Rumah Pepokok
They are a relatively new cafe, so find a selection of light bites that include Korean Chicken (RM12) which is a popular choice among their patrons.
Address: P3-CA-01, Persiaran Multimedia, Shaftsbury Square, 63000 Cyberjaya, Selangor
Opening hours: Tue – Sun 11AM-6PM (Closed on Sundays)
Telephone: 011-3920 0388
Rumah Pepokok's Facebook | Instagram
---
8. Little Salty Cafe – a view of nature and KL's skyline
---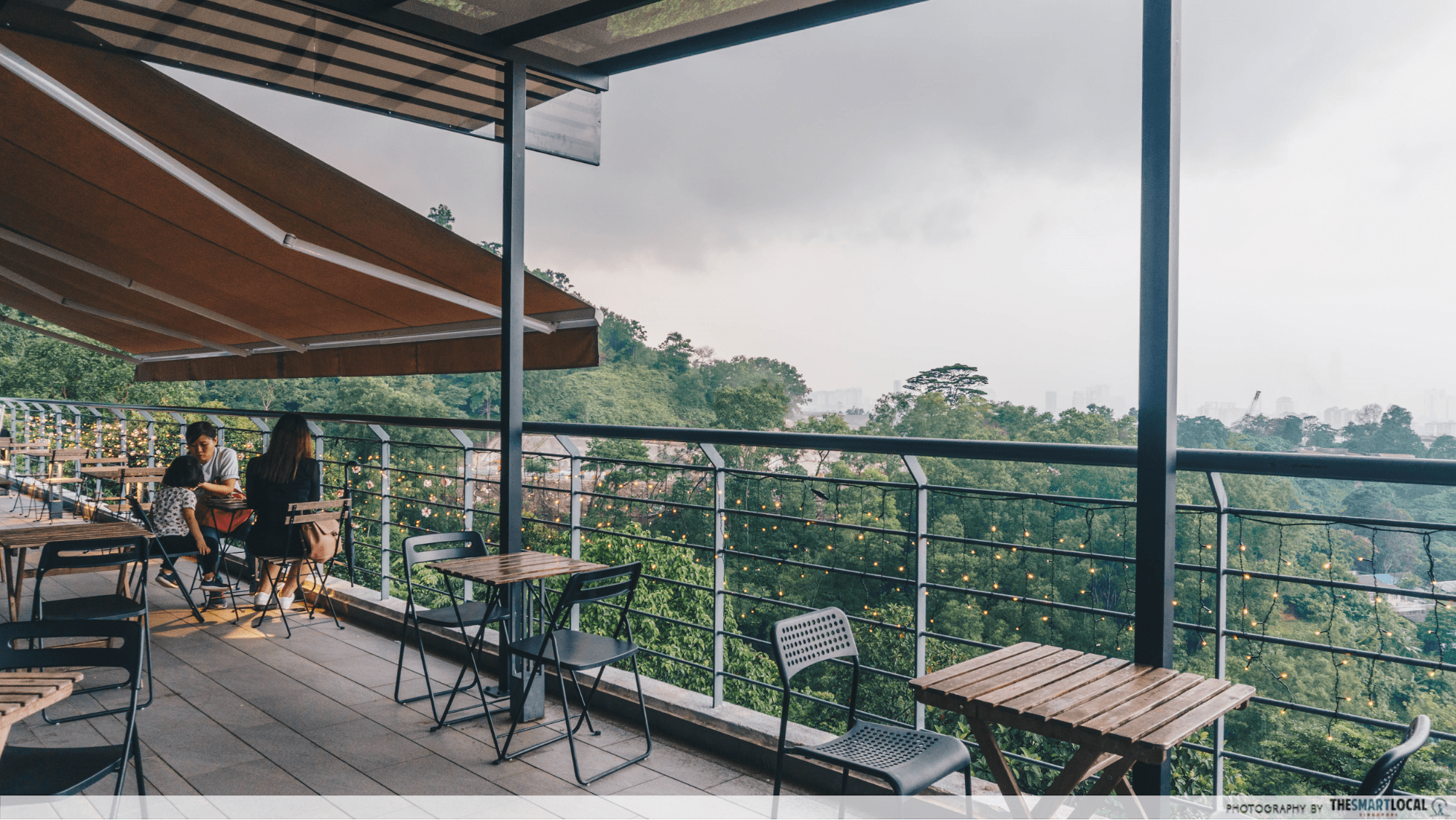 Hiding out in Ampang Jaya is Little Salty Cafe, a charming cafe on a hilltop that has an al fresco dining area overlooking KL's skyline and trees below. It has become a popular spot among Klang Valley residents looking to feast on decadent desserts, while enjoying a panoramic view of the city and nature.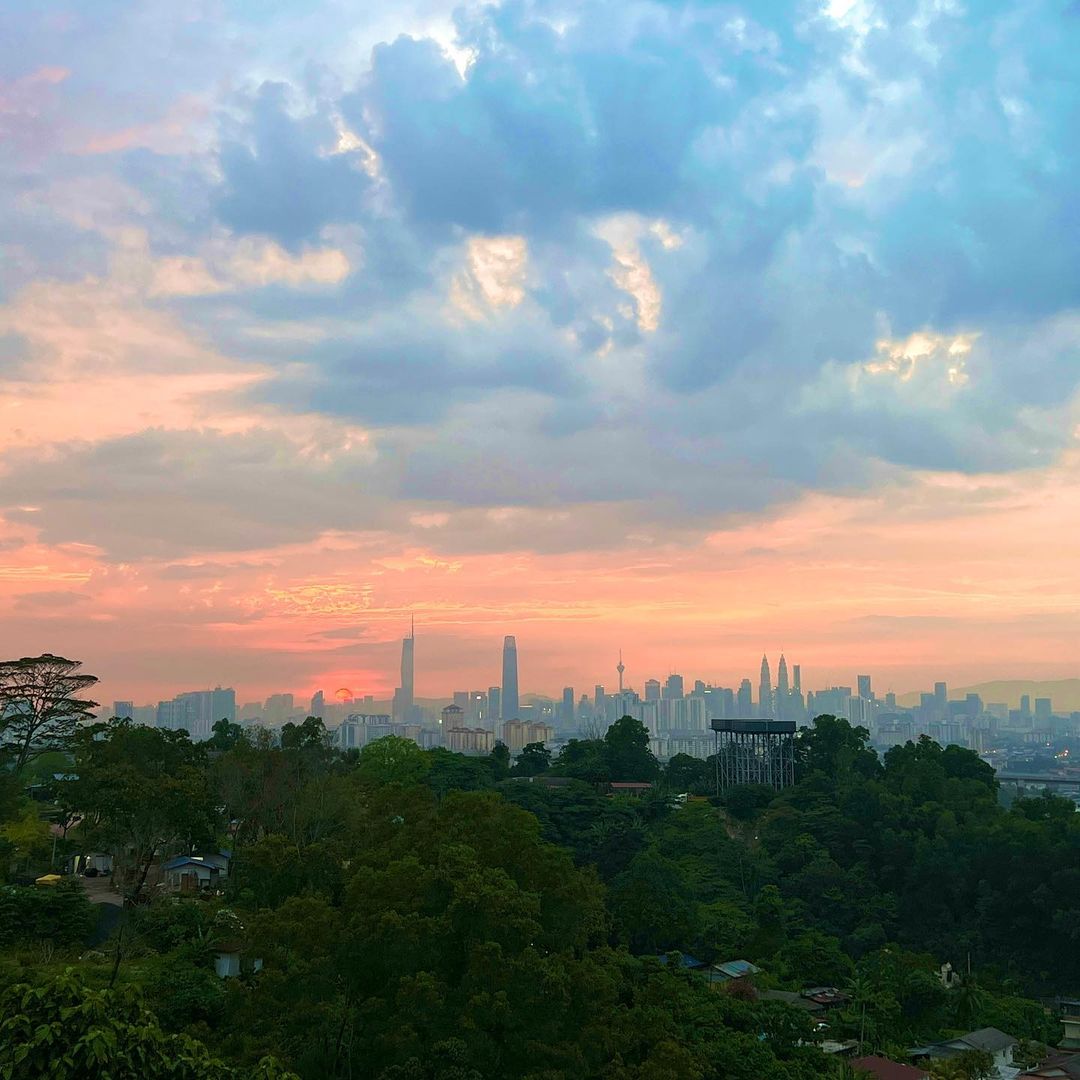 Image credit: @michael_mtk06
Here, you can have your pick of hearty sandwiches, Japanese rice bowls and pastas, and finish off your meal on a sweet note with their signature fluffy waffles and a coffee, tea, smoothie or mocktail.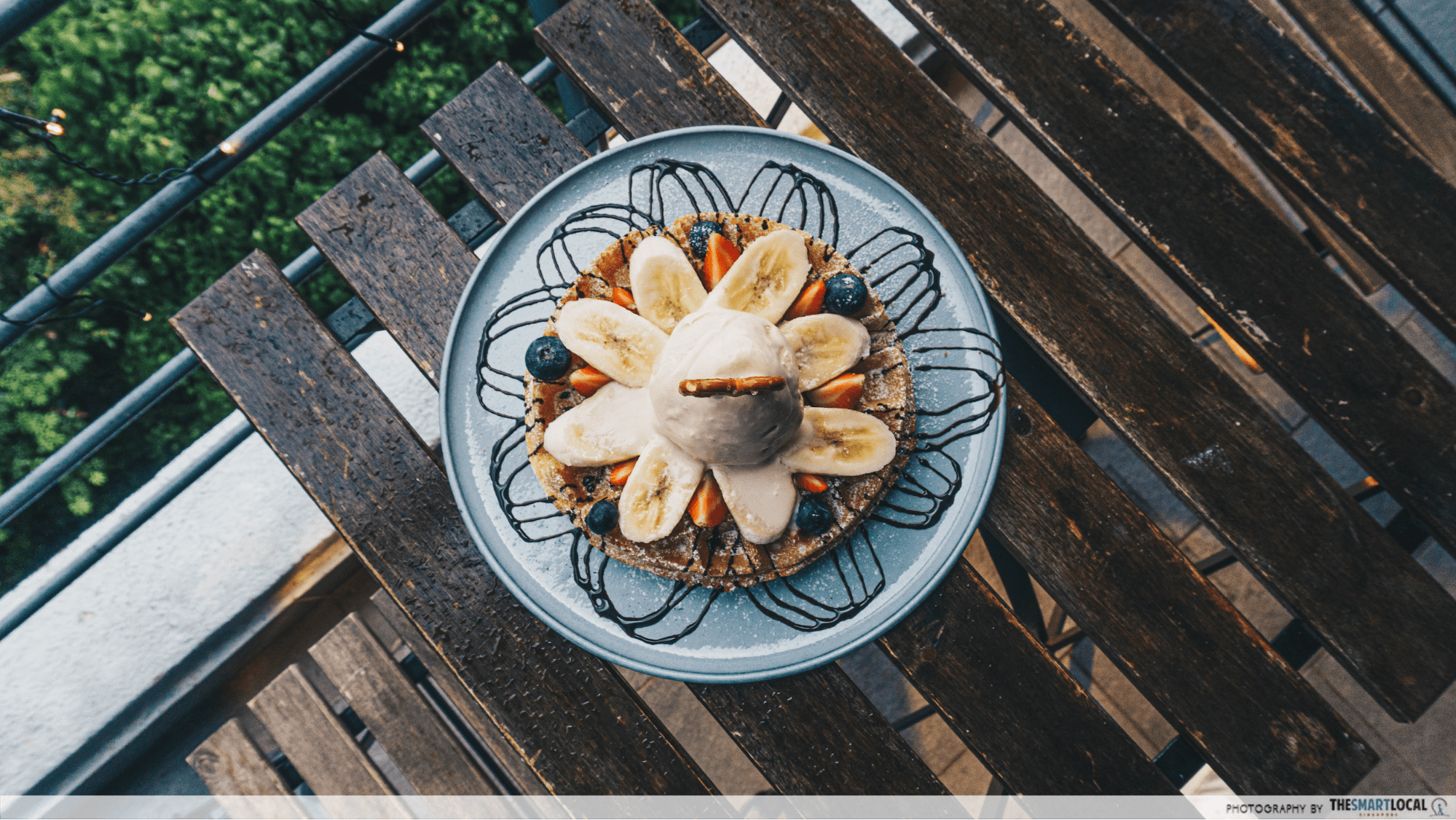 Read our feature on Little Salty Cafe to find out more about the cafe here.
---
Rooftop cafes & restaurants in the Klang Valley
---
We often associate dining with a view to fancy atas eateries with expensive menus. But these rooftop cafes and restaurants in the Klang Valley prove that you don't always have to spend a fortune for meals over nice views – after all, it's mostly the company you're with that counts.
So, bookmark these spots to impress your date or friends on your next wallet-friendly outing.
If you enjoyed this article on rooftop cafes & restaurants in Klang Valley, check out these:
---
Cover image adapted from: @popsicola.kl, @alextayz and @abroadwithdan
Get more stories like this!
Drop us your email so you won't miss the latest news.