Cafes in Subang Jaya, Selangor
---
Subang Jaya is well-known for its hawker food haunts that locals often rave about. But if you're looking to take a break from hawker centres and restaurants, there are cafes in town with tastefully-decorated spaces for you to spend slow afternoons gorging on freshly baked treats and more with your pals.
Here, we rounded up ten cafes located in Subang Jaya, so you'll know where to go once chicken rice plates and laksa bowls aren't making the cut to solve your hunger pangs.
---
1. Tiennielicious – cakes with delicate decorations
---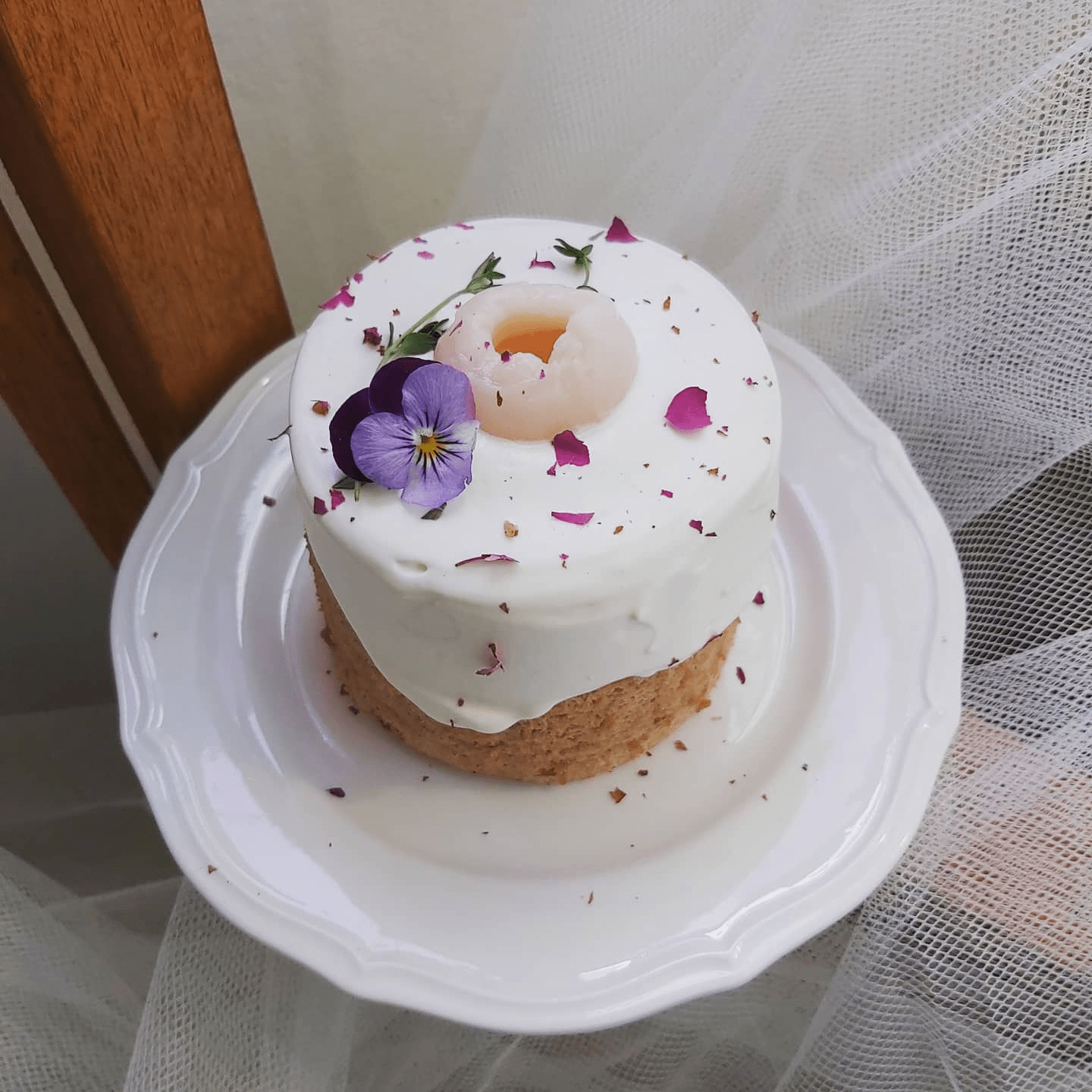 Image credit: Tiennielicious
Those looking to dig into decadent cakes in a homey setting can drop by Tiennielicious. This cafe has various seating arrangements, hanging plants, and draping curtains that'll make you feel as if you've walked into an inviting living room instead of a cafe. 
Their desserts get switched out regularly too, so you'll always be in for a surprise here.
You can expect to see chiffon cakes, Swiss rolls, and cheesecakes carefully decorated with fresh flowers and more on their menu that look almost too good to eat.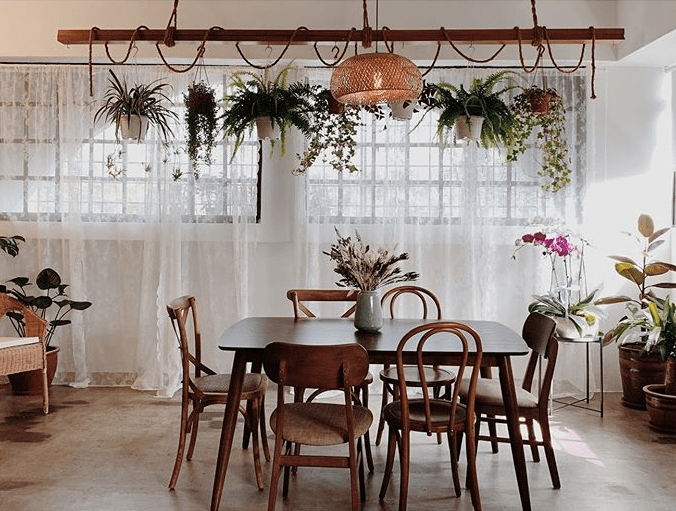 Image adapted from: @hezra
Tiennielicious' skilled bakers are always trying out new flavours and incorporating fresh fruits into their cakes. Some best-selling ones to look out for are their Blossom E Cheese Cake (RM18/slice) topped with lychees, and Thai Tea Pine Cheese Cake (RM16/slice) with rich Thai milk tea infused with smooth cream cheese.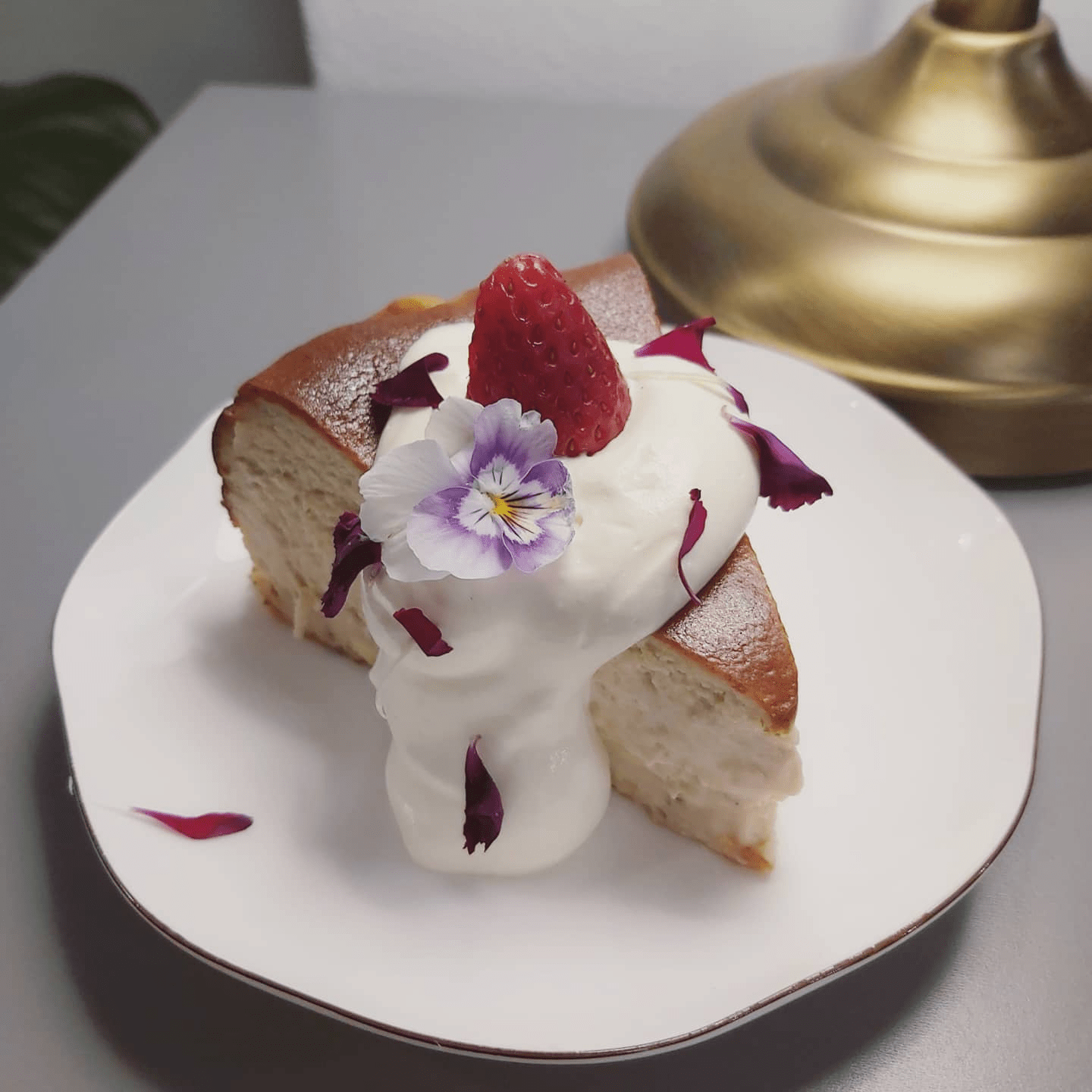 Image credit: Tiennielicious
Pair these cakes off with their Latte (RM11), or flavoured ones that include Honeycomb Latte (RM13) with crunchy bits of honeycomb, and Mixed Berries Iced Latte (RM13) that has sweet hints of strawberries and blueberries.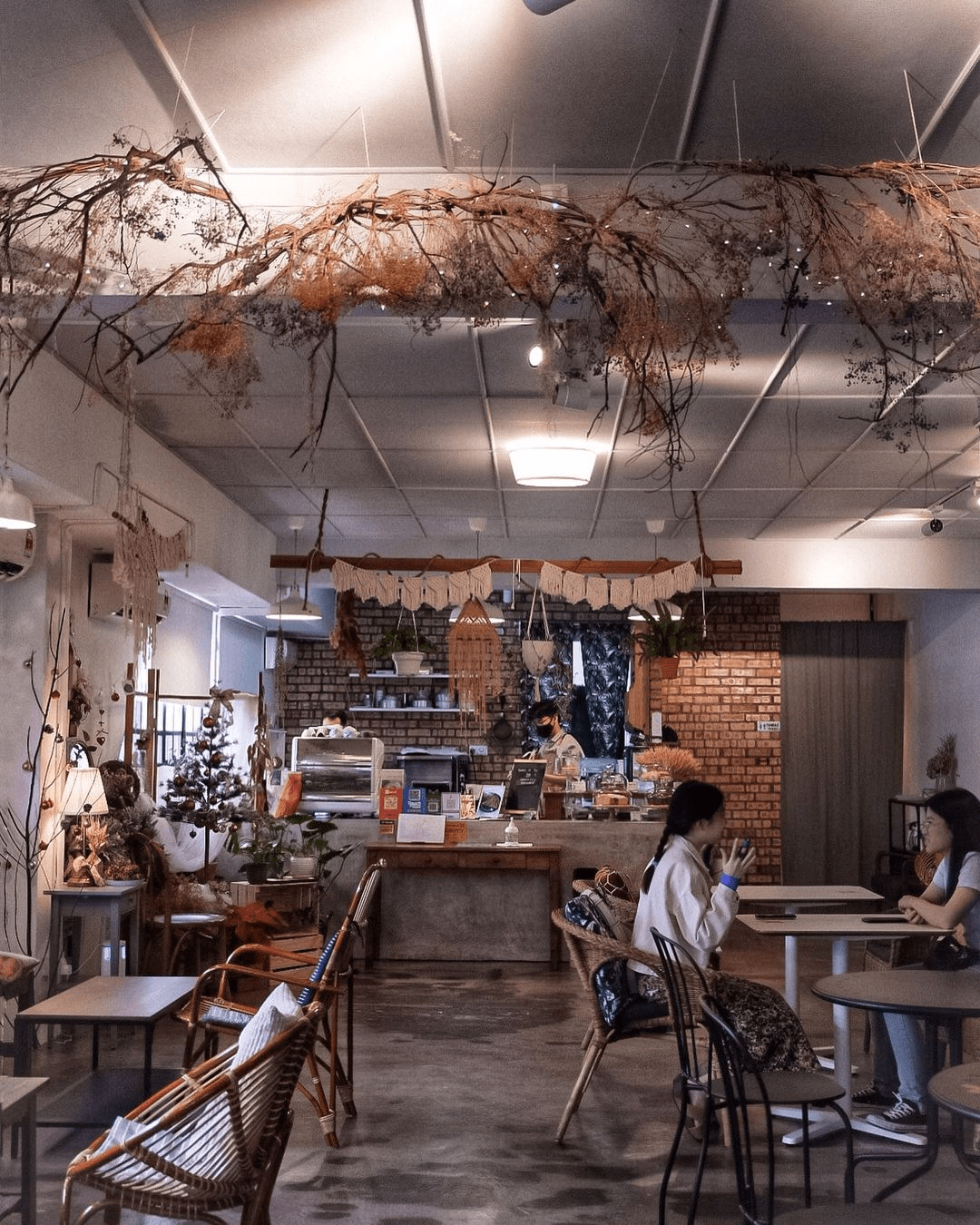 Image credit: @weihoe1001
The cafe has limited seats, so they advise diners to spend one and a half hours for dine-ins. But this is ample time to try out cakes and sip on beverages at this cosy cafe. 
Address: 20A, Jalan USJ 4/1 47600, Subang Jaya, Selangor
Opening hours: Wed – Sun 11AM-7PM (Closed on Mondays and Tuesdays)
Telephone: 03-8011 1972
Tiennielicious Facebook | Instagram
---
2. Analog – in-house sourdough breads and pasta noodles
---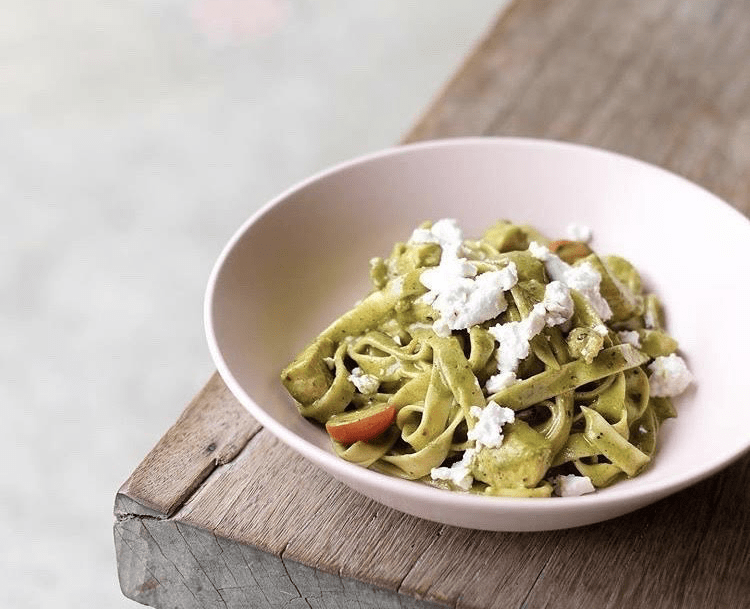 Image credit: @analogkl
Sourdough bread has become a staple at cafes and bakeries. At Analog, they pride themselves on making everything from scratch – including sourdough breads for their hearty sandwiches, and springy noodles for their pasta and ramen bowls.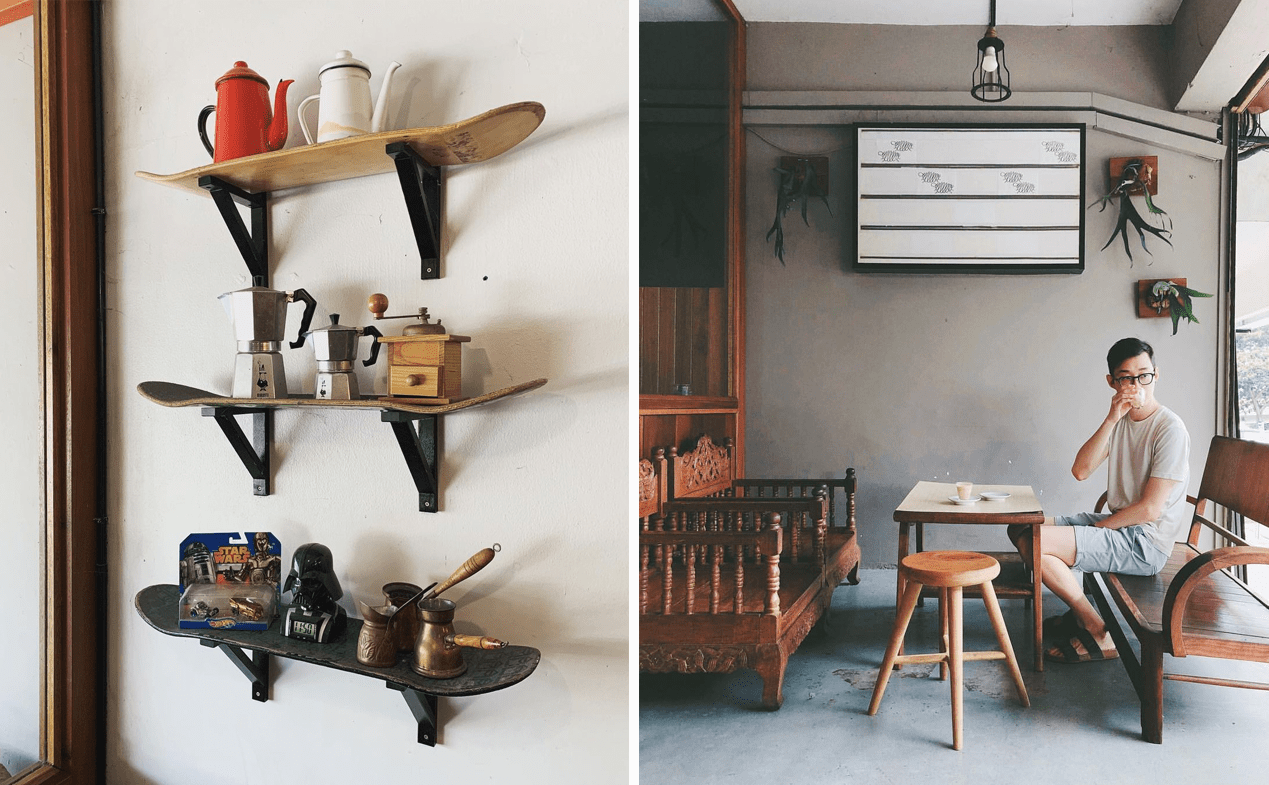 Quirky shelves fashioned out of skateboards and an outdoor seating area at Analog KL
Image adapted from: @sandkqoffeediary and @hipsjer
You'll definitely want to try out their sandwiches made with in-house bread. They come with a side of salad or chips, and choices for fillings such as crispy chicken katsu between brioche buns in Chicken Katsu Sandwich (RM17), and chicken, pesto, and cheese in sourdough bread for orders of Chicken Pesto Sandwich (RM20).

Image adapted from: @cheryleong
For pastas, Analog serves Beef Aglio Olio (RM22) that puts a twist on the classic pasta dish by tossing handmade noodles with thinly-sliced beef and mushrooms in a mildly spicy garlic oil.
Those looking for something less spicy can try the Creamy Chicken Pesto (RM22), made with homemade pesto sauce.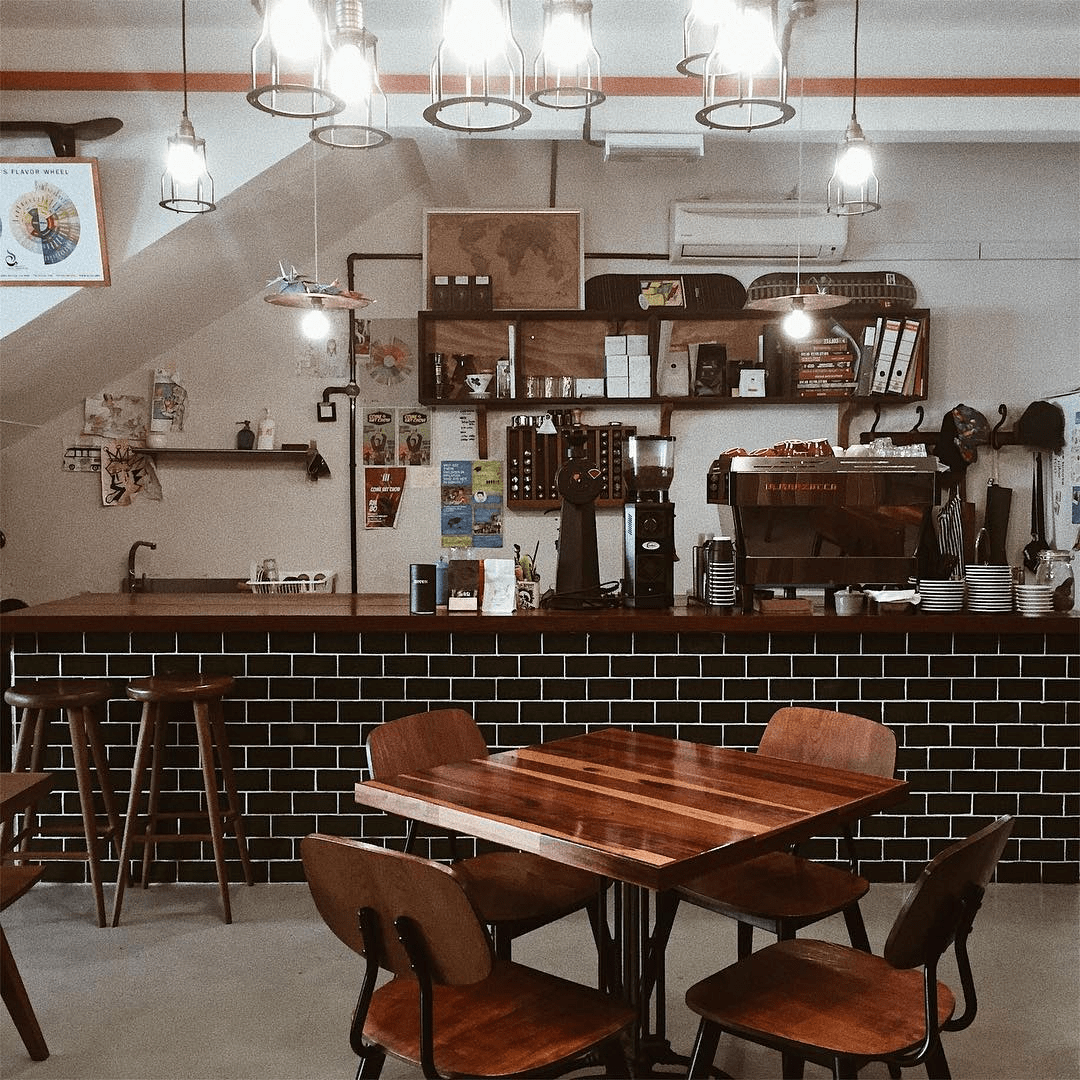 Image credit: @stellabees
Address: 127, SS17/1A 47500 Subang Jaya, Selangor
Opening hours: 9AM-7PM, Daily
Telephone: 03-5612 1224
Analog Instagram
---
3. Upstairs Cafe – Cheesesteak Sandwiches & Nutella Burnt Cheesecake
---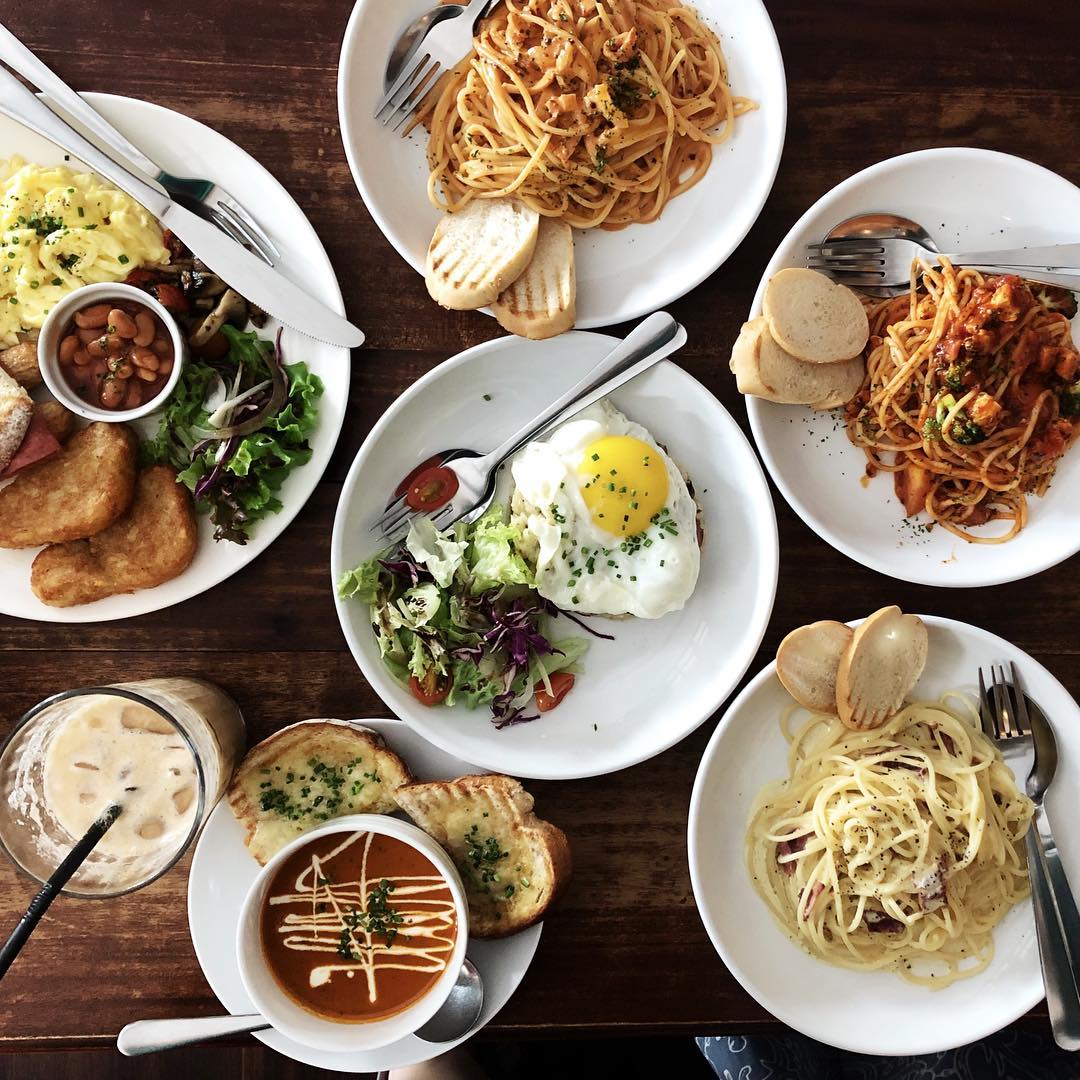 Image credit: @ayueistoomuch

Upstairs Cafe is a local gem among Subang Jaya residents for brunch and dinner dates due to their affordable menu items. Their welcoming retro-inspired space, and range of sweet and savoury dishes that include sandwiches, pastas, burgers and cakes, are also a plus for patrons.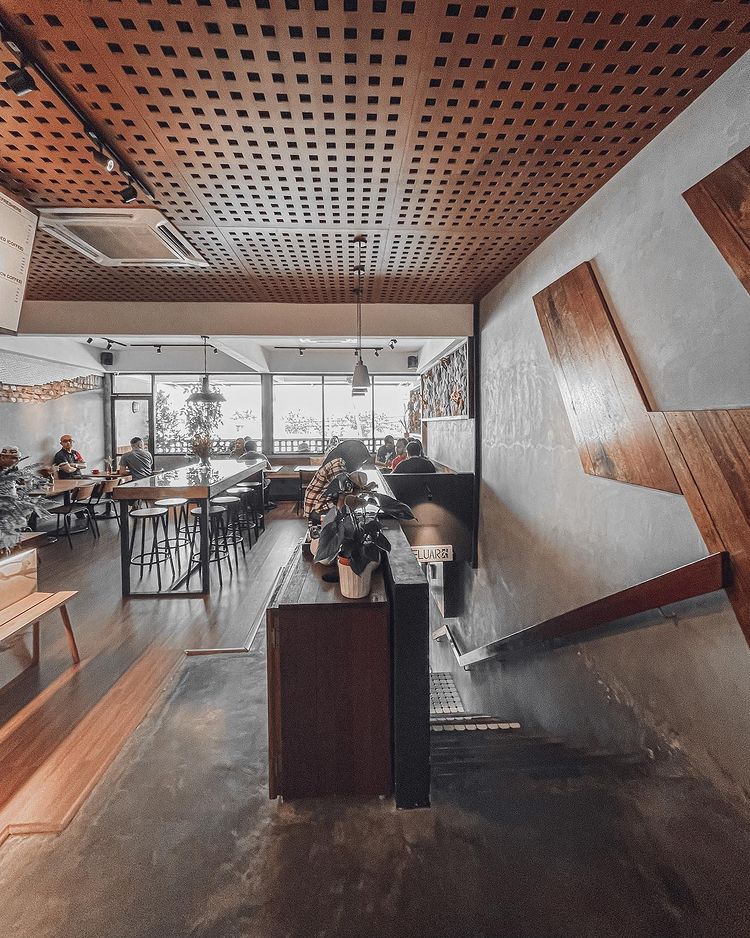 Image credit: @reiroro

One of their most popular dishes is their Cheesesteak Sandwich (RM19.90) – which serves pulled beef on toast, with a sunny-side egg. Other dishes that receive equal praise from customers are their Beef Lasagna (RM21.90) and Carbonara (RM14.90) for generous portions at affordable prices.
Cap off your meal here with a slice of Nutella Burnt Cheesecake (RM13) or Red Velvet Cake (RM9.50) if you still have room for desserts.
Address: No. 12A, Jalan SS 12/1, SS 12, 47500 Subang Jaya, Selangor
Opening hours: Mon – Sat 11AM-9PM (Closed on Sundays)
Telephone: 03-5611 1950
Upstairs Cafe Instagram
---
4. 95 Degrés Art Cafe – eight different types of croffle
---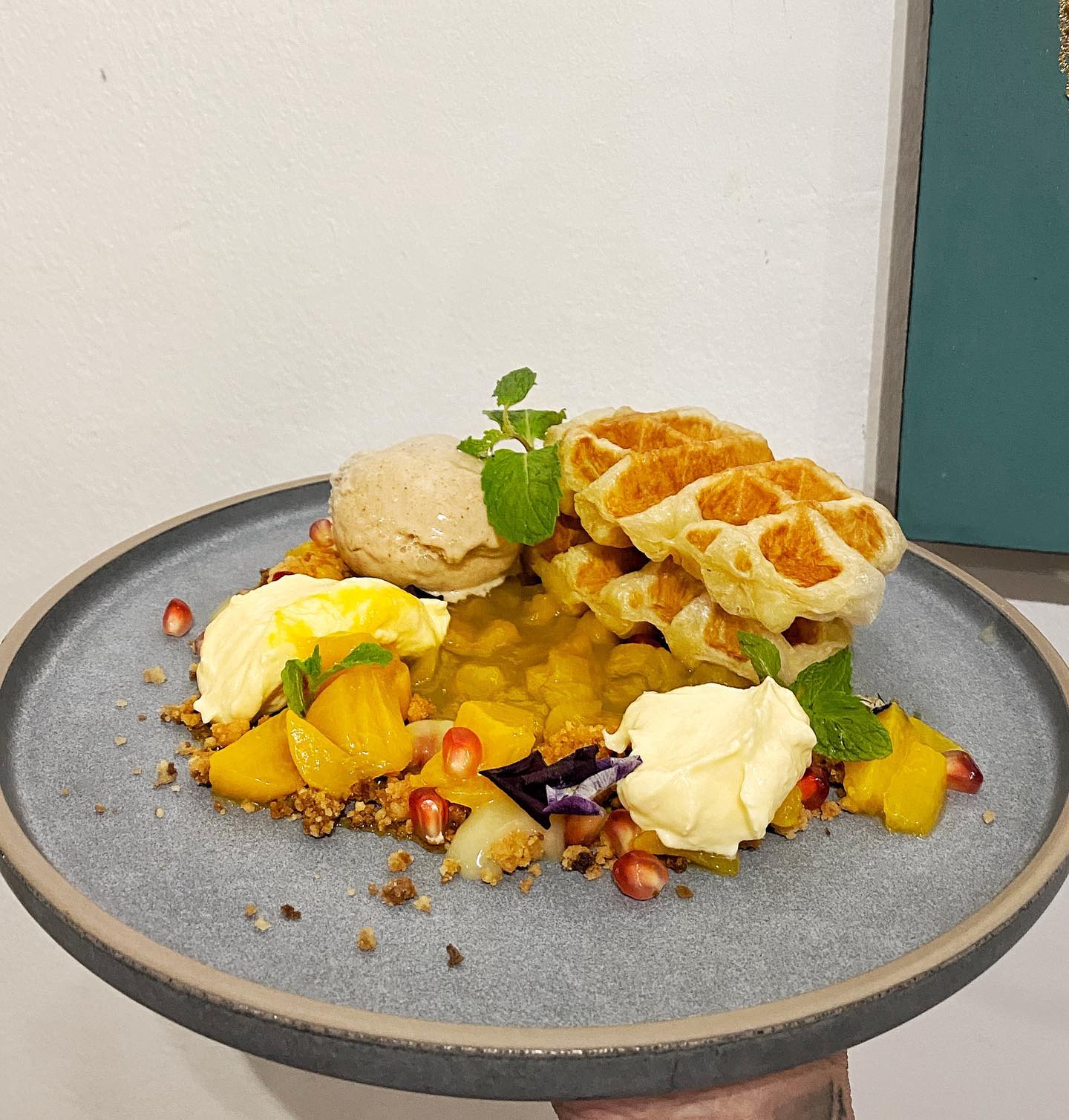 The Princess croffle
Image credit: 95 Degrés Art Cafe
Croffle is a food trend hailing from Korea that has picked up in other countries. They are waffles made with croissant dough instead of batter, resulting in waffles with crispy edges and flakey layers within. If you're looking to try this out, 95 Degrés Art Cafe happens to serve croffles with eight different sweet and savoury toppings for brunch.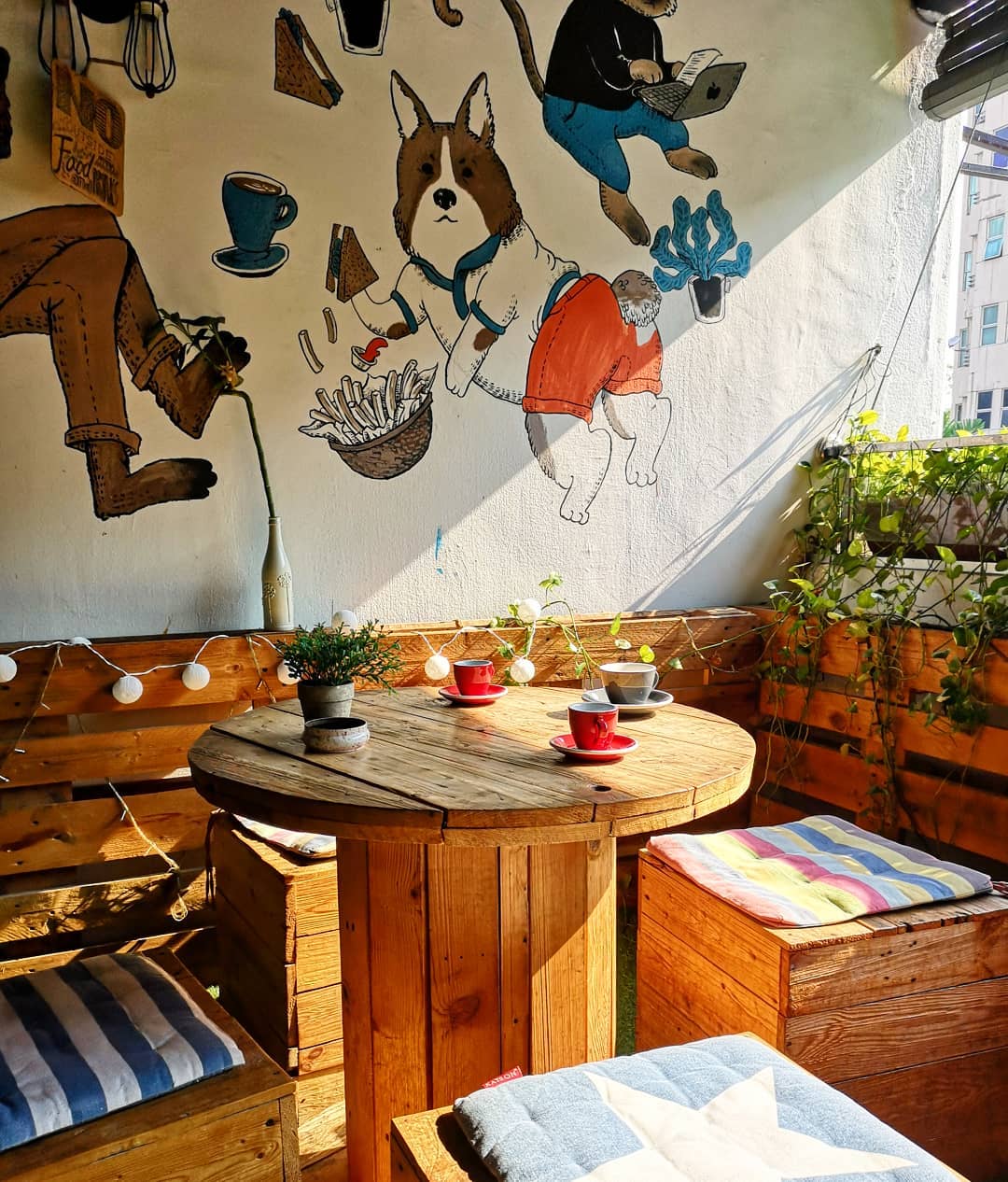 Image credit: 95 Degrés Art Cafe
These range from savoury Smoked Salmon & Scramble (RM35) and Avocado, Mushroom & Egg Croffle (RM27), to sweet Apple Crumble Croffle (RM20) and Strawberries Croffle (RM20).
The Princess (RM20) is new one for those who prefer tangy fruits, as it comes with peach cream cheese, mango coulis, butter crumble, peach slices, and vanilla cinnamon ice cream.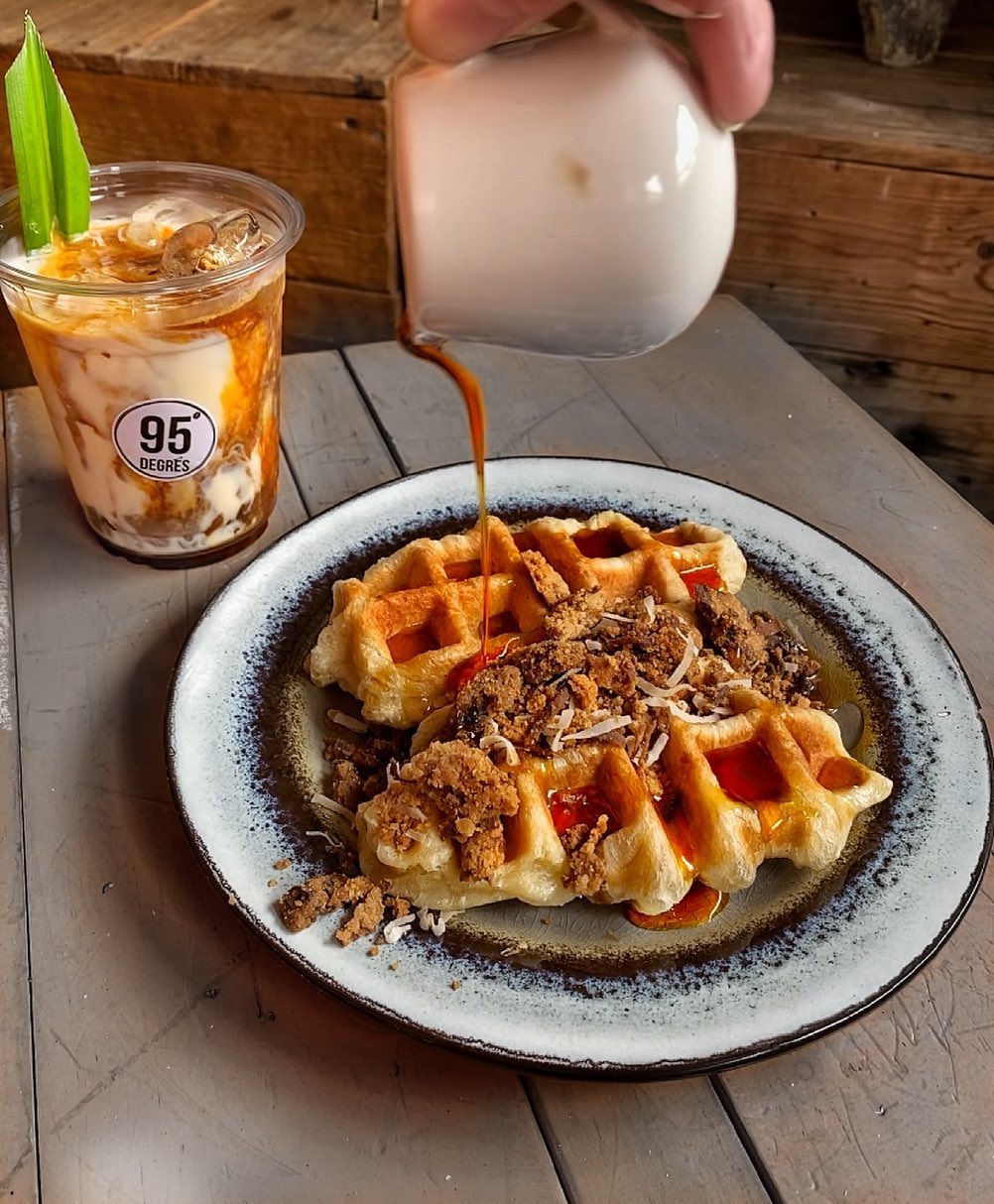 Image credit: 95 Degrés Art Cafe
Besides their croffles, the cafe also serves speciality coffee brewed with beans from roasters such as JWC Roastery. They've teamed up with Niko Neko Matcha for a series of matcha drinks too – with classics of Yuri Matcha Latte (RM12) to Genmai Latte (RM12) offered.
Address: First Floor, 112, Jalan SS 15/4b, 47500 Subang Jaya, Selangor
Opening hours: Tue – Sat 11AM-9PM | Sun 11AM-7.30PM (Closed on Mondays)
Telephone: 03-5650 5181
95 Degres Art Cafe Facebook 
---
5. Atap by Pagi Coffee Co – speciality coffee & pastries inside a tattoo studio
---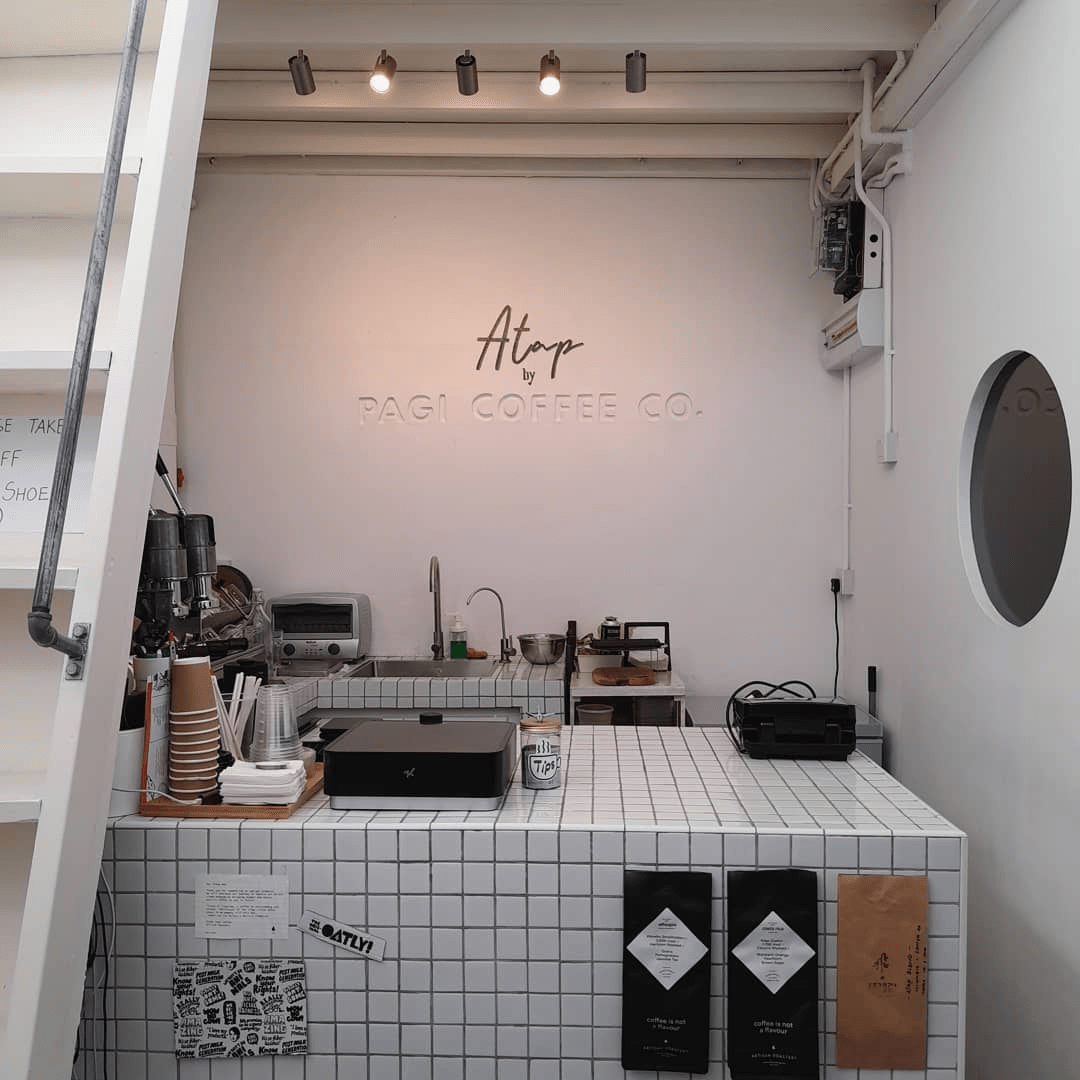 Image credit: @atapbypcc
Among the bubble tea spots located in SS15 is Atap by Pagi Coffee Co, a cosy coffee shop known for their speciality coffee and selections of pastries. This spot is pretty well-hidden, as they happen to be tucked inside a tattoo studio, Wayang Kulit Tatu.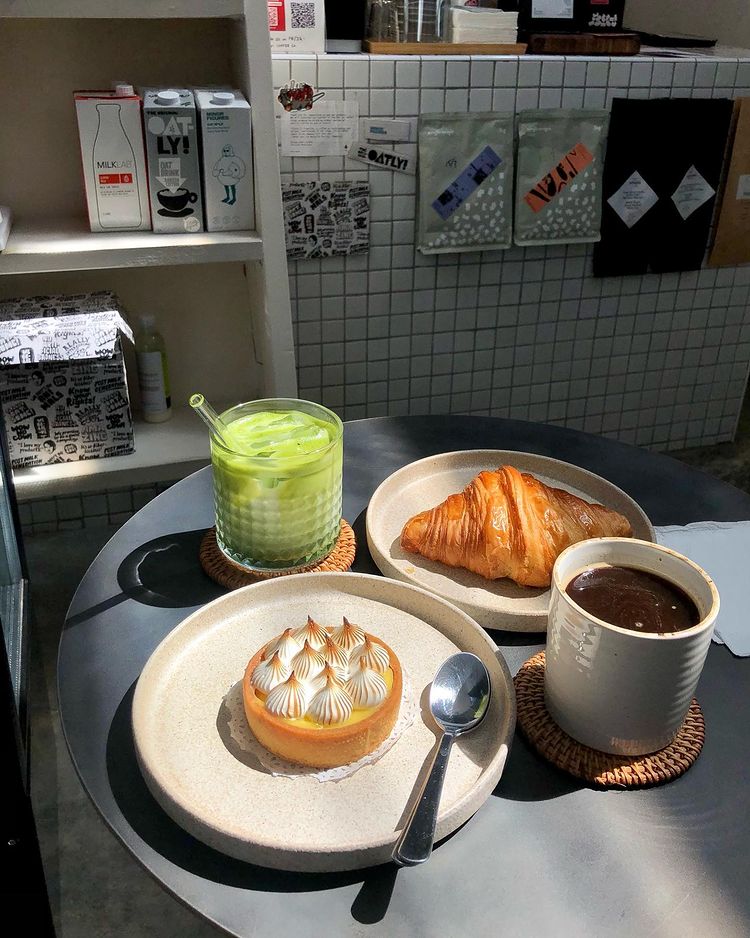 Image credit: @wantenggggg_
To take a break from bubble tea, opt for their Black (RM9) or White (RM11) coffee drinks, where you'll get to sample their deep-flavoured single origin or blend coffee beans. There's also filter coffee (RM15) for those serious about their coffee.
If not, go with their non-coffee options of Hojicha Latte (RM10) and Kombucha (RM12).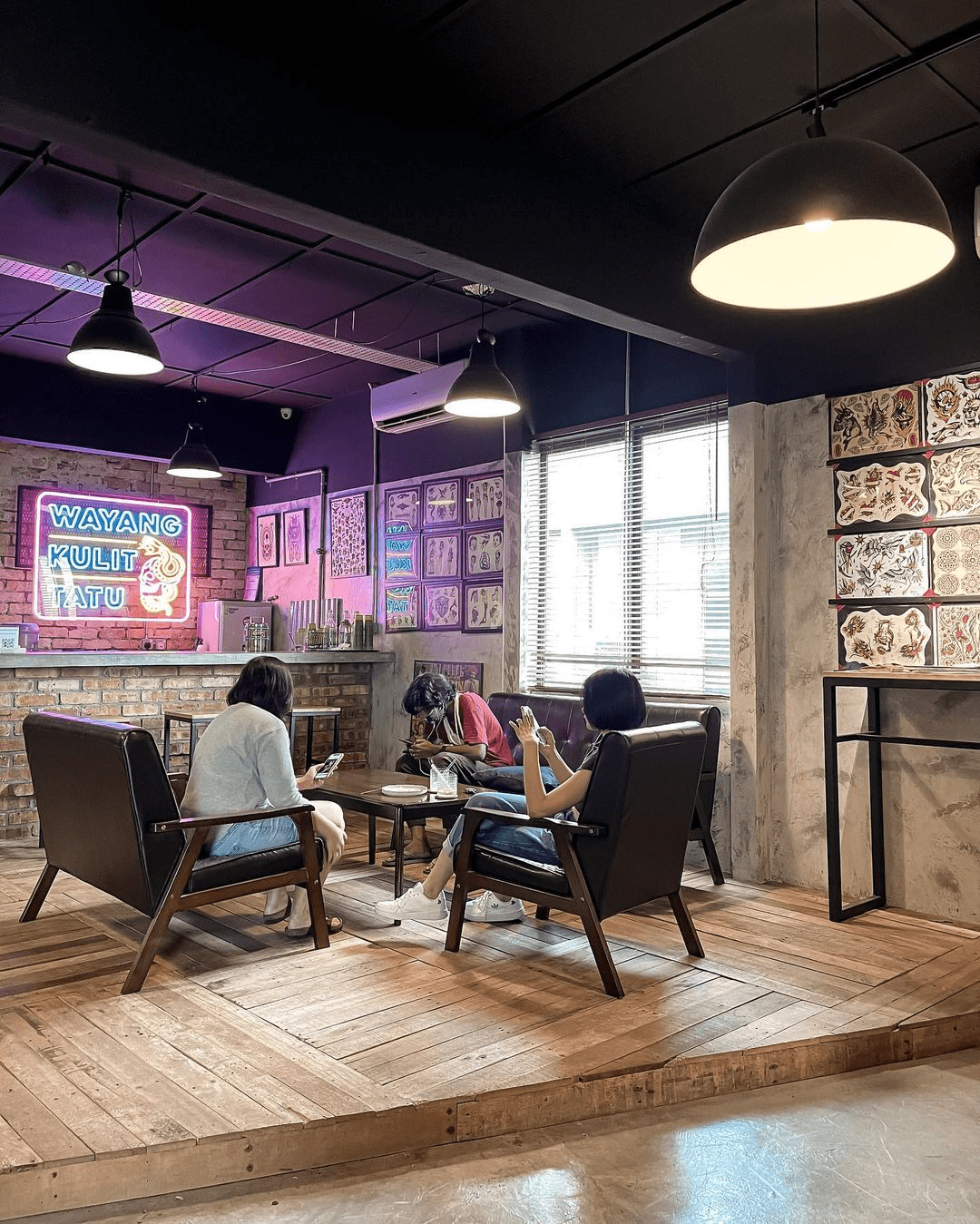 Different seating arrangements can also be found around the tattoo studio for patrons
Image credit: @vivianssf
Spot this coffee shop to the left of the tattoo parlour's reception desk. Once you come across an all-white room with an ordering counter and a mezzanine area with seats, you'll know you've come to the right spot. 
Address: 28-2, Jalan SS15/4, SS15 47500 Subang Jaya, Selangor
Opening hours: Tue – Sun 8AM-7PM (Closed on Mondays)
Telephone: 017-382 8559
Atap by Pagi Coffee Co. Facebook | Instagram 
---
6. Good Ground Bakery – freshly baked French pastries 
---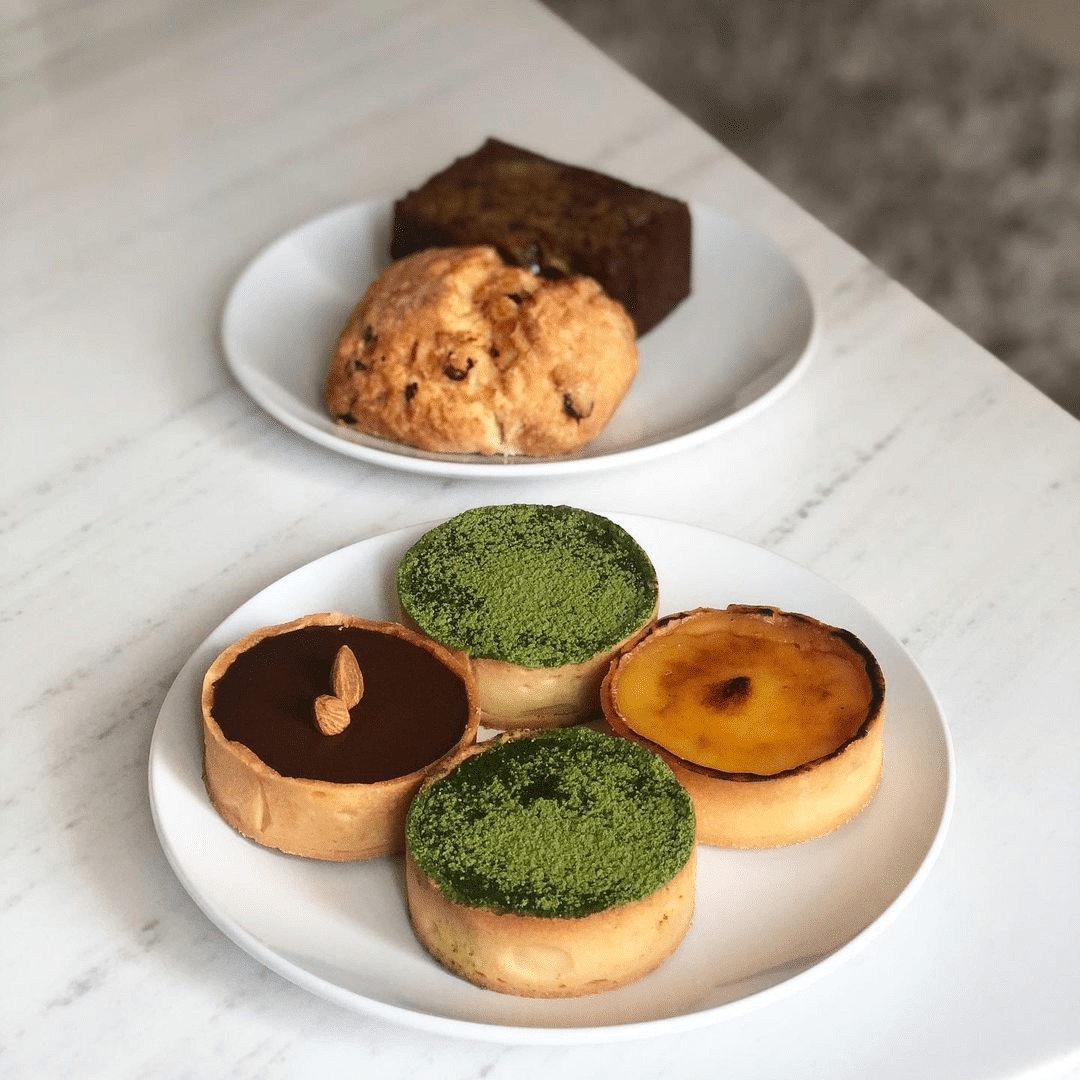 Image credit: @​​yitinggoeseating
If you have a weak spot for French pastries, Good Ground Bakery is where you'll want to head to as they have a glass container displaying quiche pies, croissants, cakes and more that's bound to make you salivate.

Image credit: @christinetmy
These pastries and desserts get switched out daily, but you'll see at least ten different offerings available on their menu that are freshly baked each day. Some unique ones to be found at this cafe, which has been serving Subang residents since 2017, is their Cruffin (from RM11) – a croissant and muffin crossover – that comes flavoured with cardamom or chocolate. 
Their signature Lemon Brulee Tart (RM10), Lemon Pistachio Cake (RM17/slice), Turkey Spinach Croissant (RM12) are also some of their best-sellers. A recent addition to their menu that's quickly become popular too is their Matcha Tart (RM10) with rich, creamy matcha filling.  
You can check out their social media pages to see what's available on their menu for the day.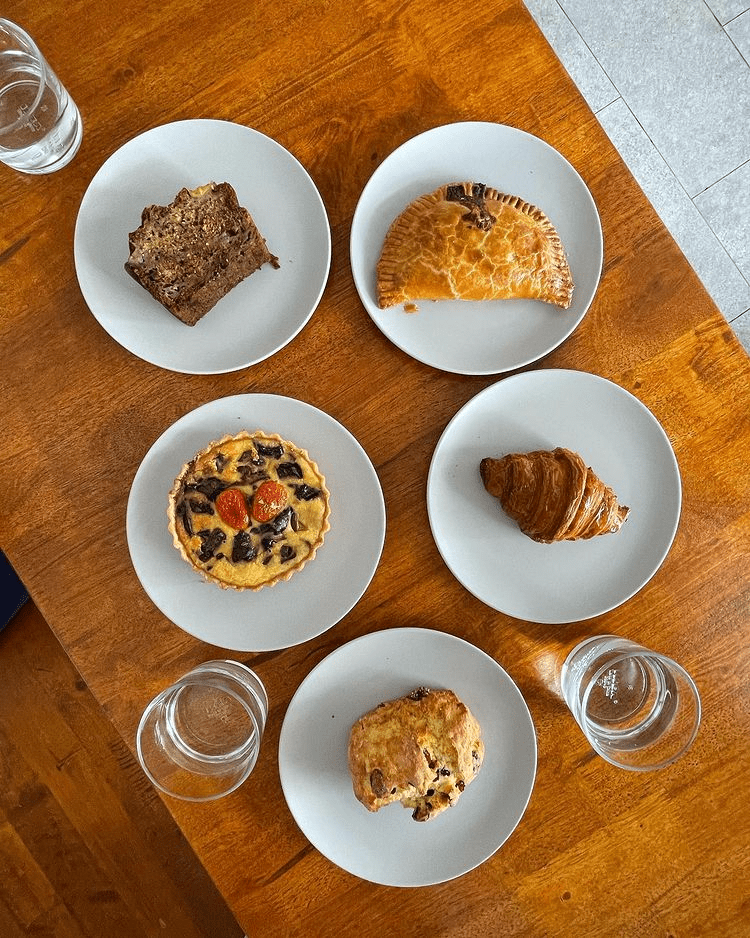 Image credit: @ashley_ashleee
Address: 143, Jalan SS17/1A, Seksyen 17, 47500 Subang Jaya, Selangor
Opening hours: Tue – Sat 10.30AM-7PM (Closed on Sundays and Mondays)
Good Ground Bakery Facebook | Instagram
---
7. The Foxhole – large breakfast platters for two
---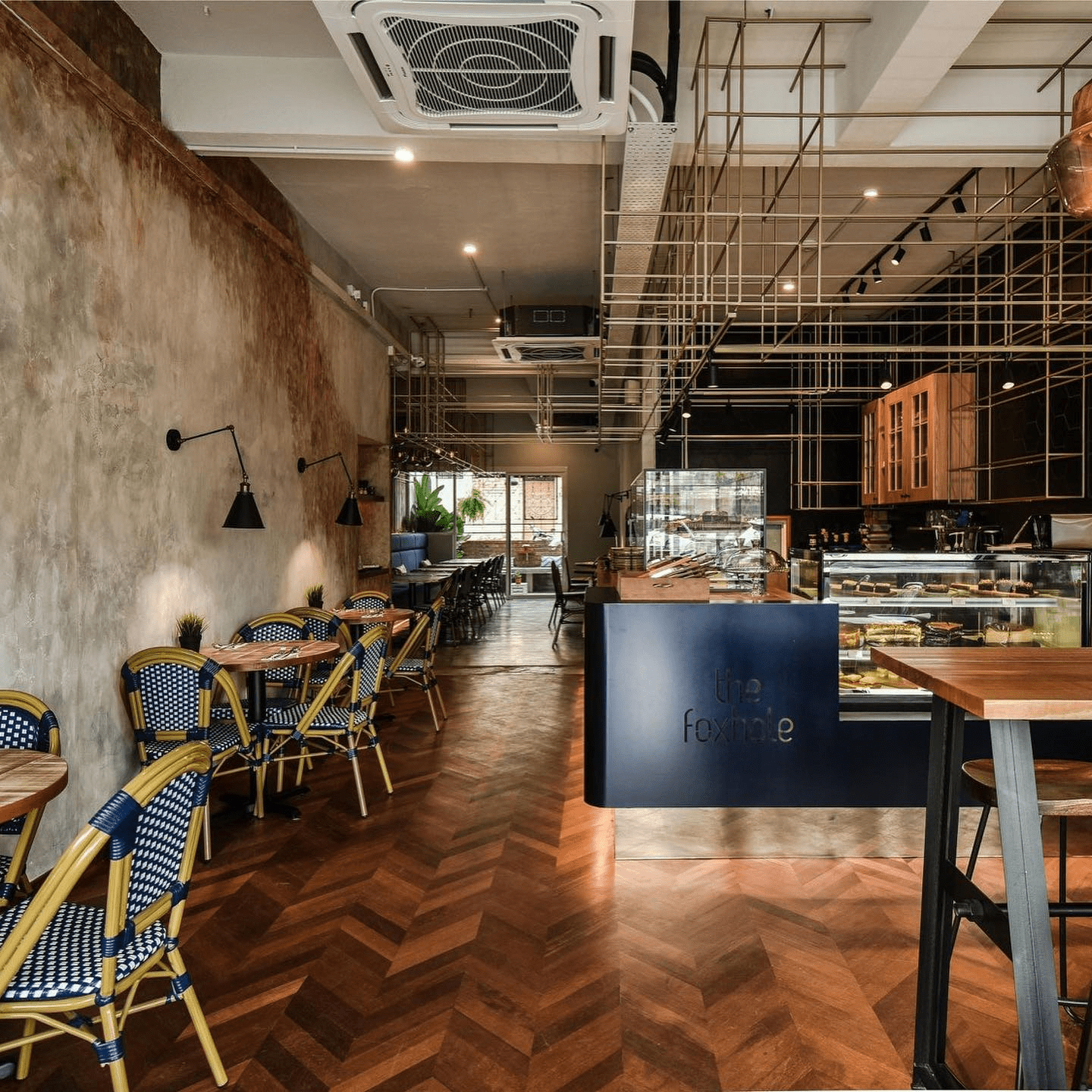 Image credit: The Foxhole 
Dine on all-day breakfast plates at The Foxhole, an aesthetic cafe that mixes industrial styles known of modern cafes with classic bistro chairs and cosy wood decor. They serve breakfast platters with massive portions that are good for sharing among couples or brunch dates with friends.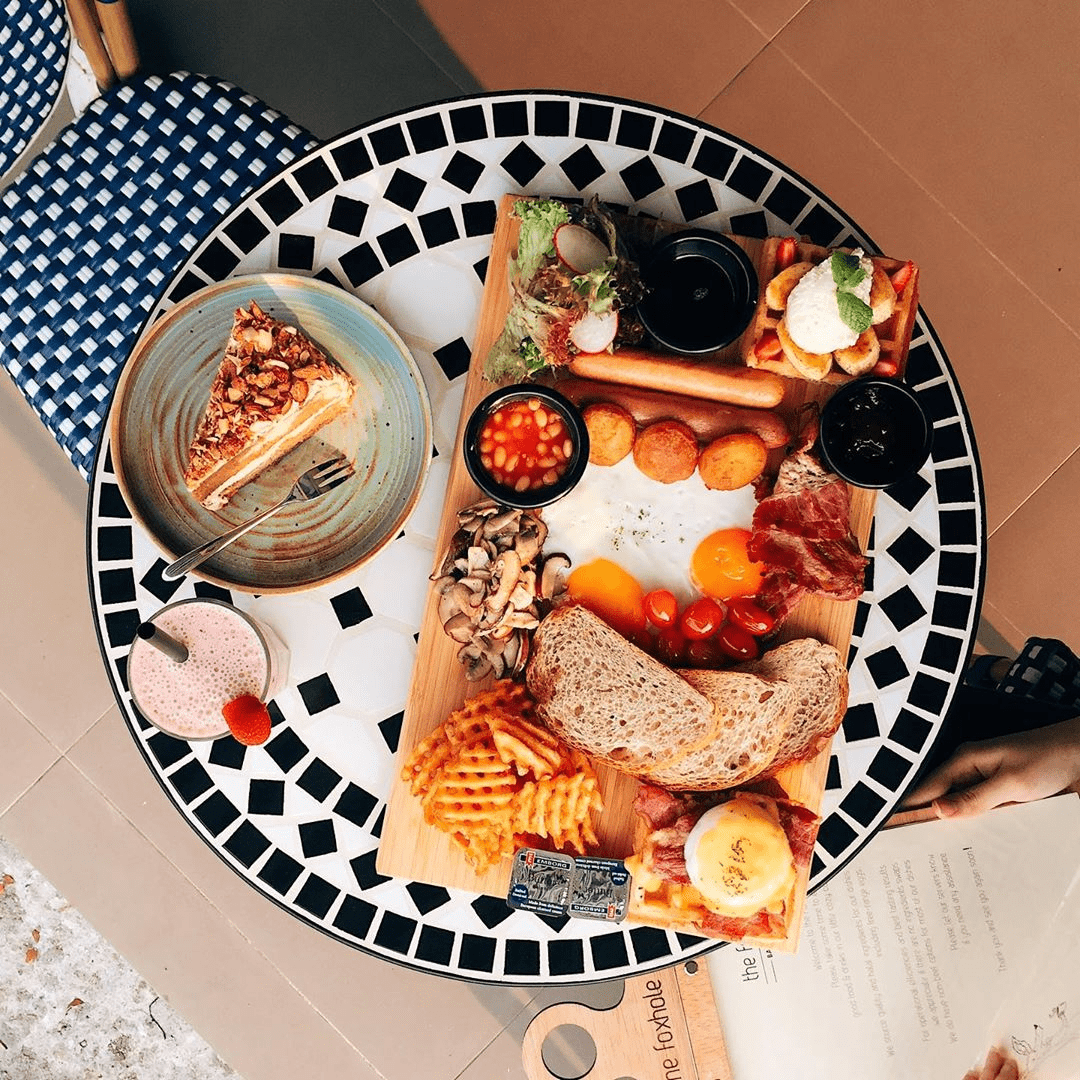 Best of Breakfast Sharing Platter
Image credit: @clar.yern
Start with The Works (RM28.90) for a hearty plate comprising nine ingredients – scrambled or sunny-side eggs, beef sausage, beef bacon, mushrooms, cherry tomatoes, baked beans, sweet potato patties, salad and toast. 
Or opt to share with their large sharing platter instead –  the Best of Breakfast Sharing Platter (RM49.90). It has portions that feed up to two patrons. Have items in The Works accompanied with additional ones of chicken sausage, criss-cut fries, egg benedict on waffle, and waffle with fresh fruits, that all gets served on a wooden platter to accommodate the generous amount of food.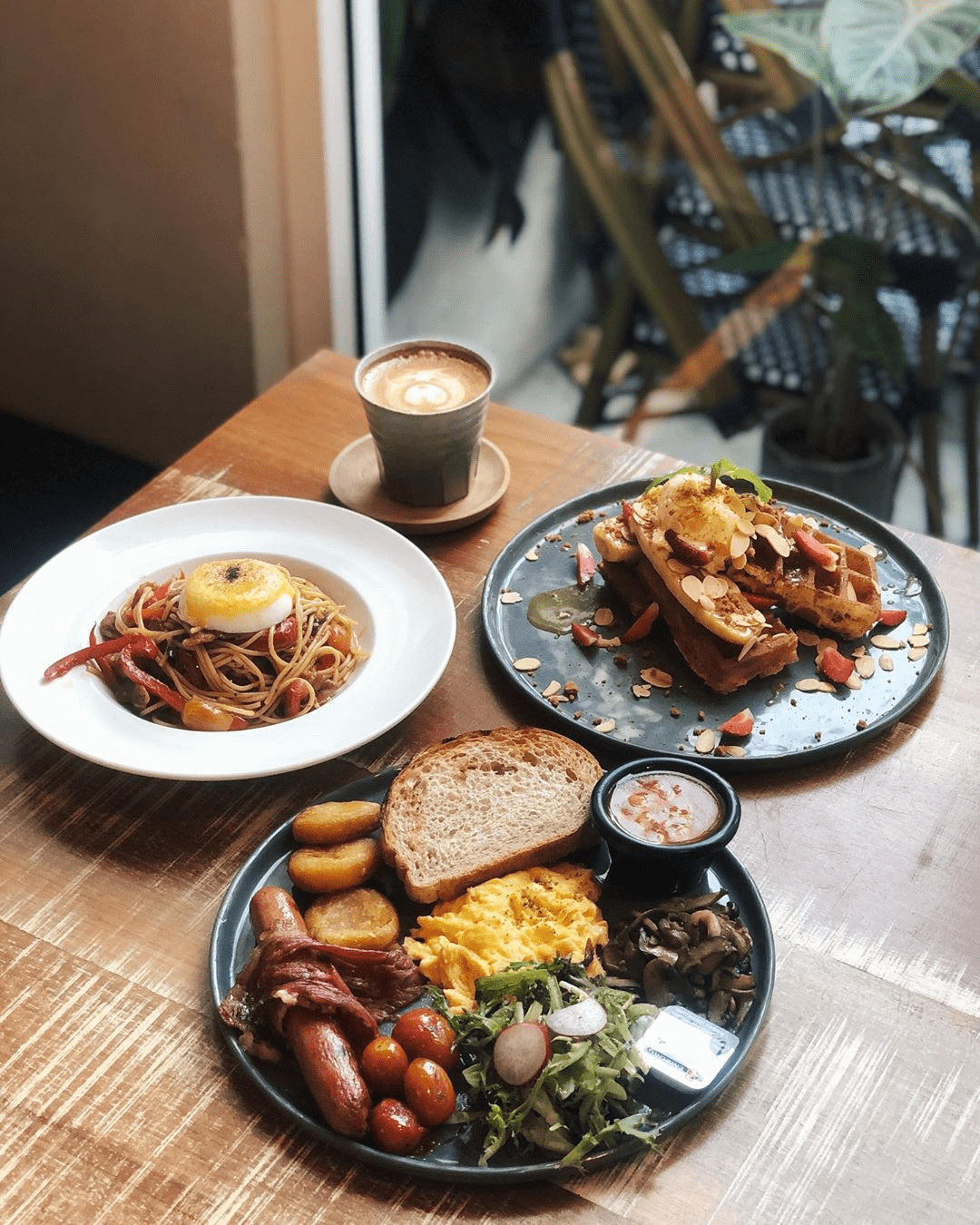 Image credit: @shukyeechan__
The Foxhole's menu is entirely pork-free, so you won't have to leave anyone out of your group while grabbing brunch here either. They also have vegan-friendly breakfast plates, such as Great Green Breakfast (RM26.90) that comes with fresh slices of avocado, tempeh bacon, charred broccoli, cherry tomatoes, mesclun salad and toast with sweet fig jam. 
Address: 33, Jalan SS 18/1b, SS18, 47500 Subang Jaya, Selangor
Opening hours: 9.00AM-10.30PM, Daily
Telephone: 010-220 8575
The Foxhole Facebook
---
8. The Crusty Nest – hearty meat pies & homemade kombuchas
---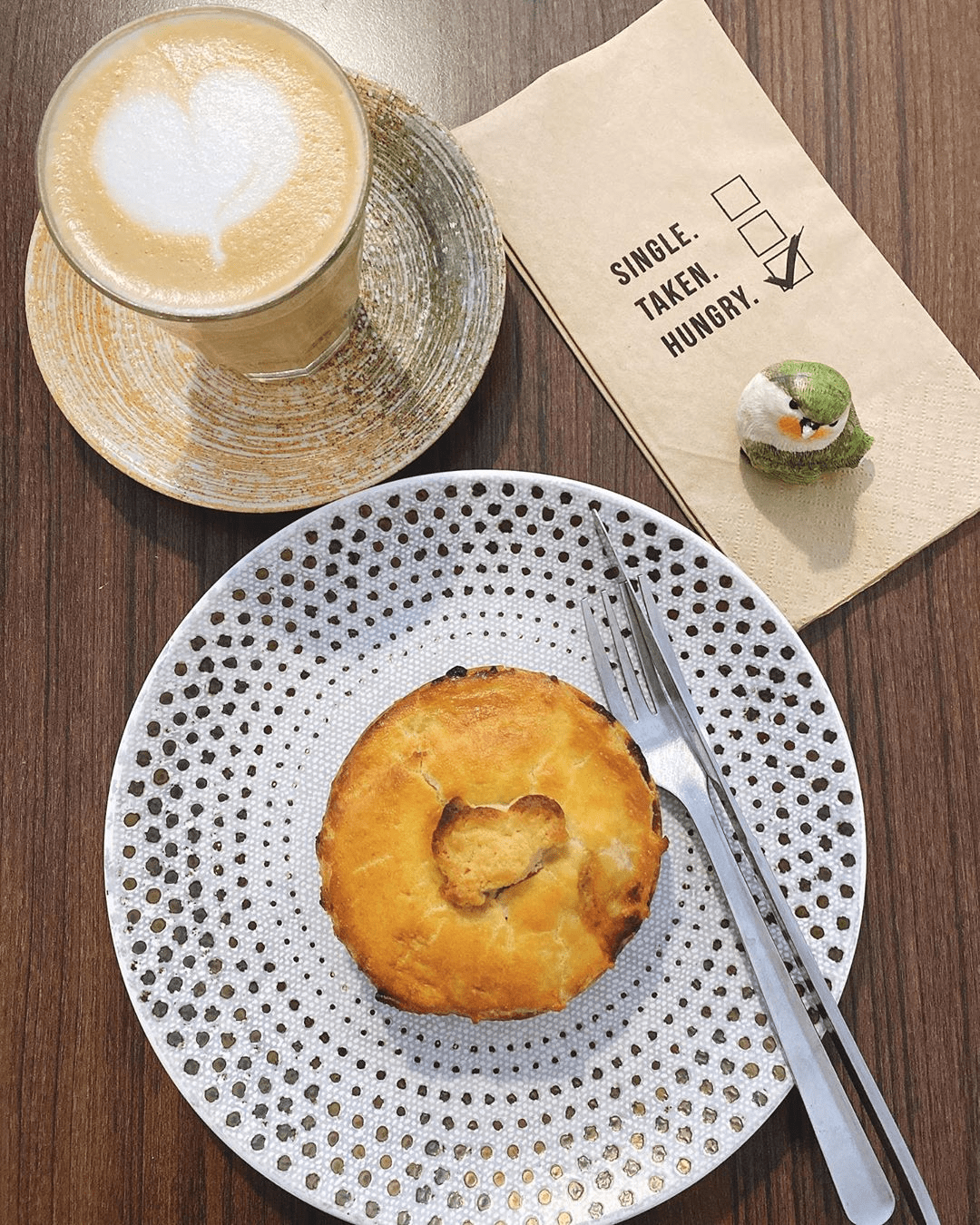 Image credit: @something.chewy
The Crusty Nest is a comfy neighbourhood cafe with simple and tasteful interiors situated in USJ 11. They are known for bringing a classic Australian dish – signature meat pies with buttery, flakey pastry – to the residential area.

Image credit: @jyeeelai
Choose to dig into these hearty pies that come with different fillings – topside steak in their Chunky Steak Pie (RM15), lamb in Chunky Lamb Pie William (RM16), or chicken and mushrooms in the Chicken Mushroom Pie (RM15).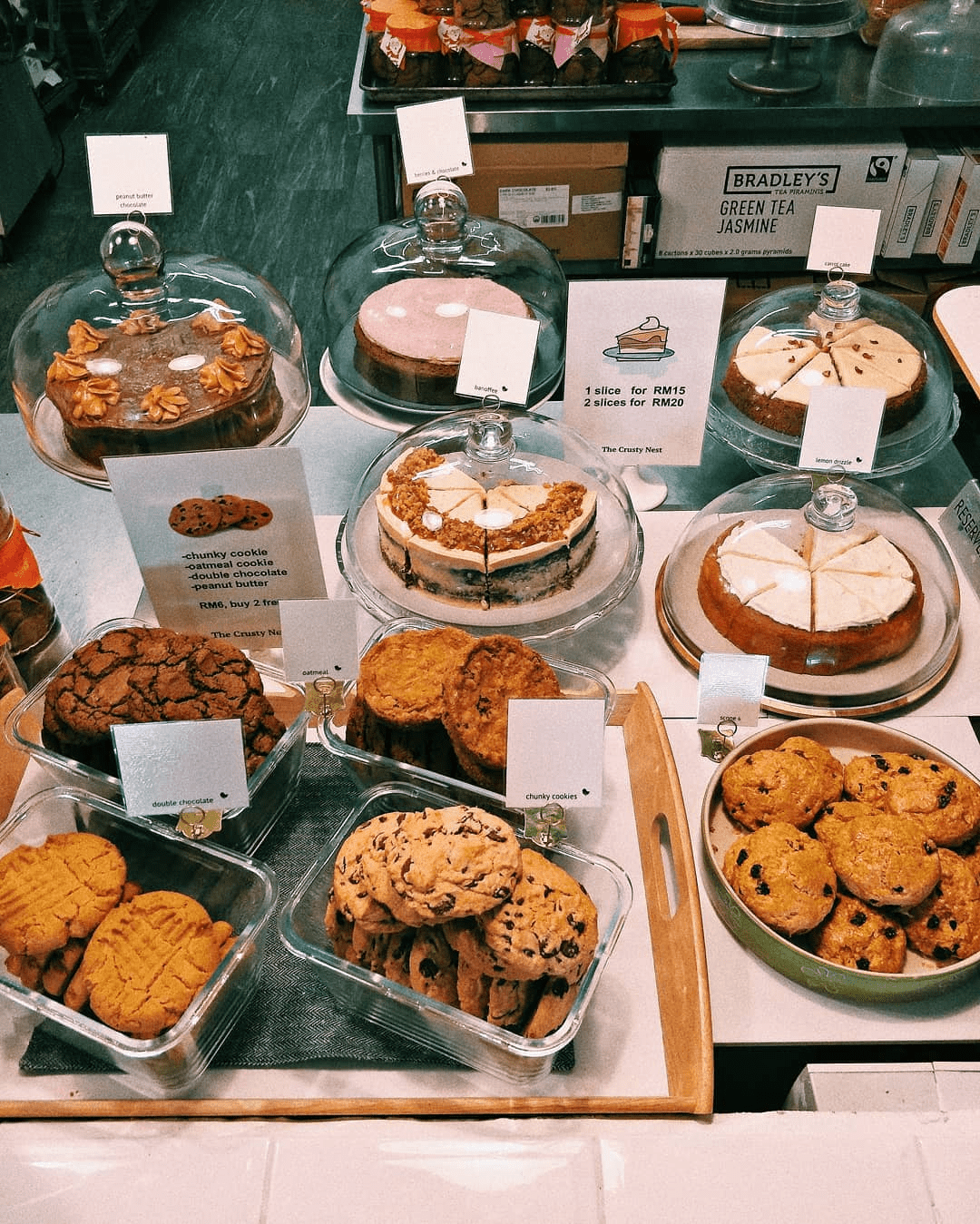 Image adapted from: @thecrustynest
Those with a sweet tooth can browse through their daily offerings of cakes and pies (from RM9/slice), all made from scratch by this family-run cafe. Besides their meat pies, their Signature Apple Pie is also a popular one to get among customers. Other treats such as Chocolate Tart (RM9) and Lotus Biscoff Cheesecake (RM16/slice) can also be found on their menu.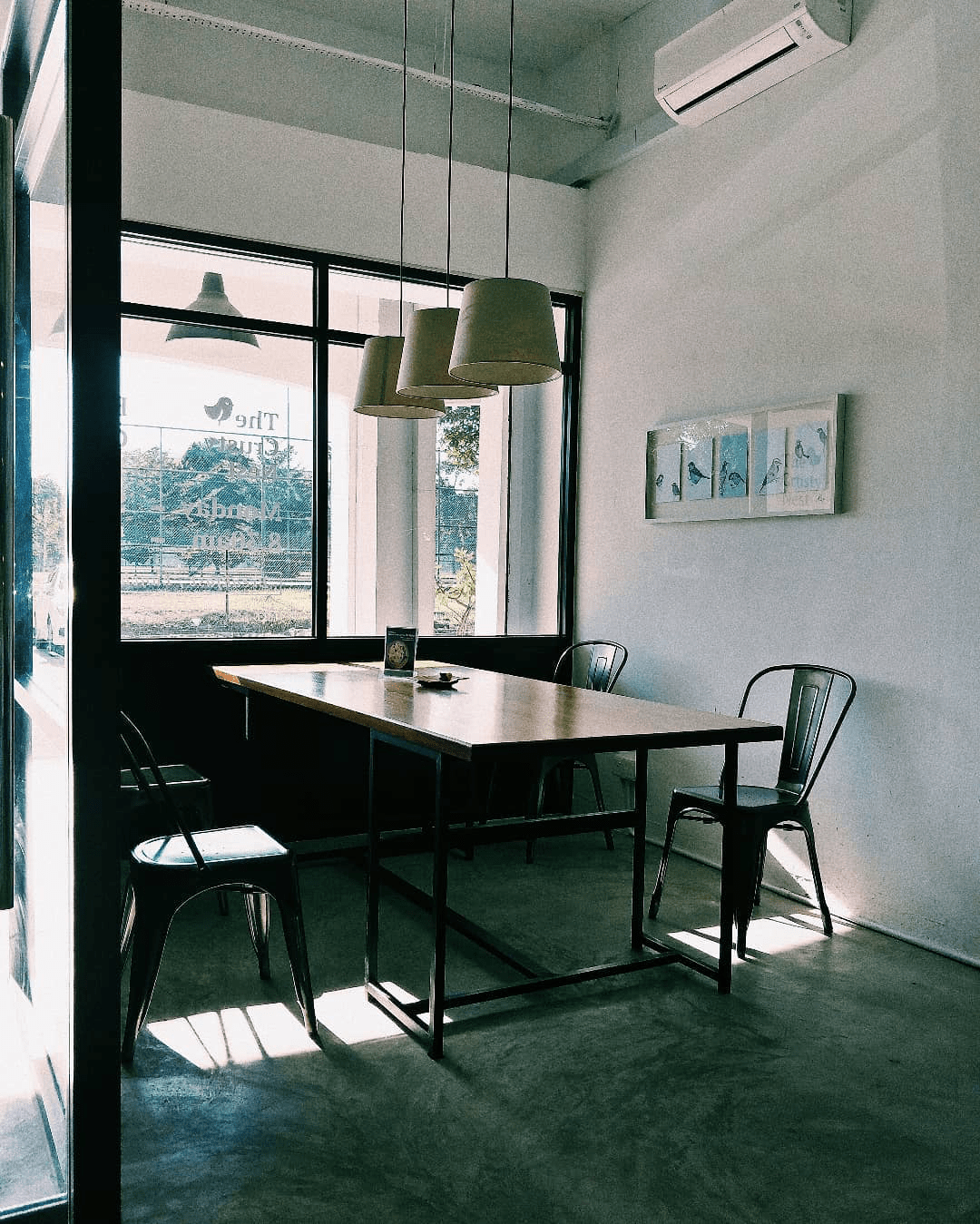 Image credit: @jen_tcn
The Crusty Nest brews their own kombucha, with flavours such as Strawberry (RM12) and Green Tea (RM12) to order up alongside their pies and desserts to switch out your regular cup of Joe with. 
Address: 10, Jalan USJ 11/3J, 47620 Subang Jaya, Selangor
Opening hours: 8.30AM-5.30PM, Daily
Telephone: 012-291 7308
The Crusty Nest Instagram
---
9. The Fat Cat – Japanese fusion rice bowls
---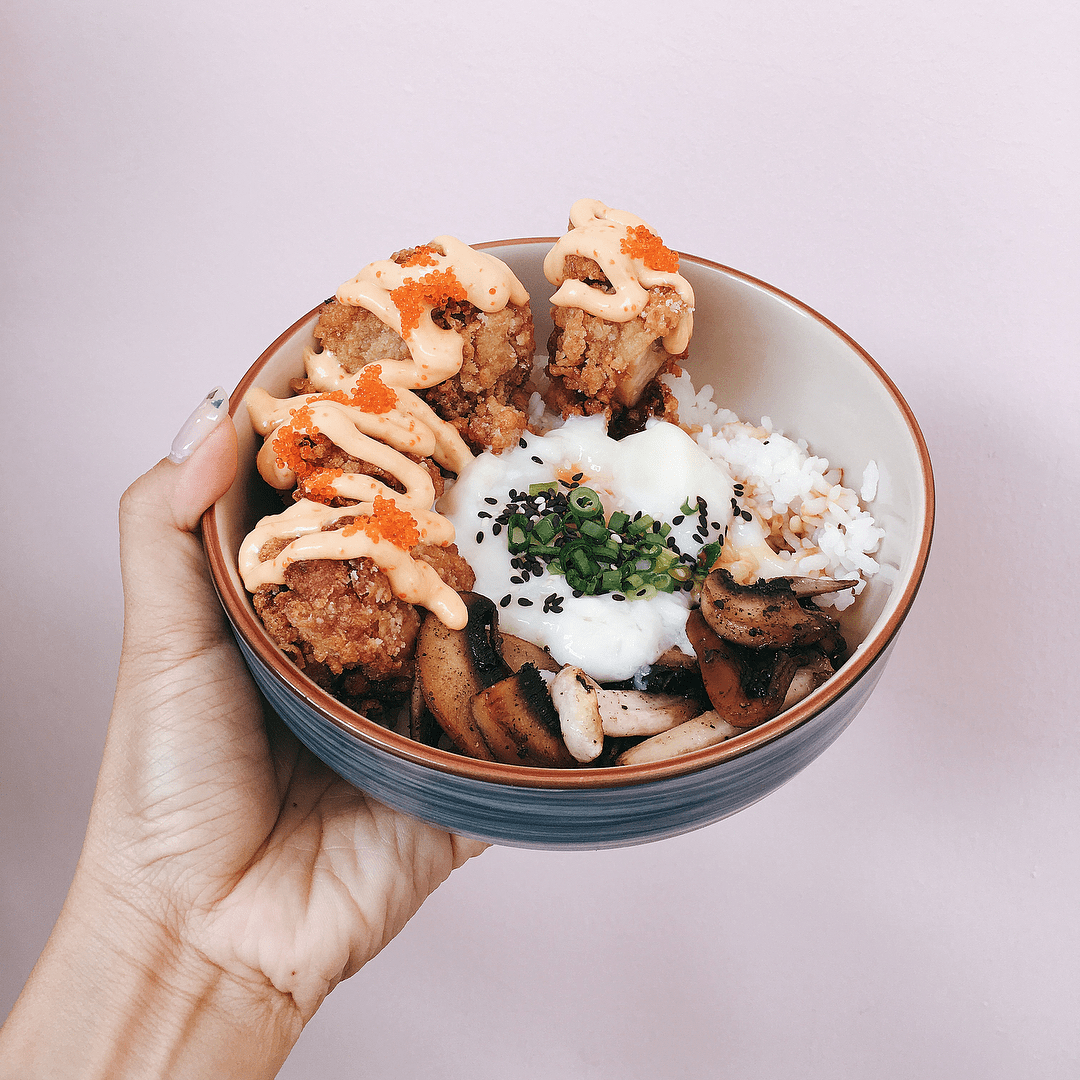 Image credit: @astraea_theng
There are several hip cafes hiding out in Sunway Geo Avenue – including The Fat Cat, a pork-free cafe serving hearty Japanese fusion rice bowls from their Muji-inspired space in the shopping centre. 
Their Teriyaki Chicken Donburi (RM17.90) – with grilled teriyaki chicken fillet over rice – and Super Salmon Donburi (RM23.90) – with grilled salmon and onsen egg – are good ones to go with that won't disappoint.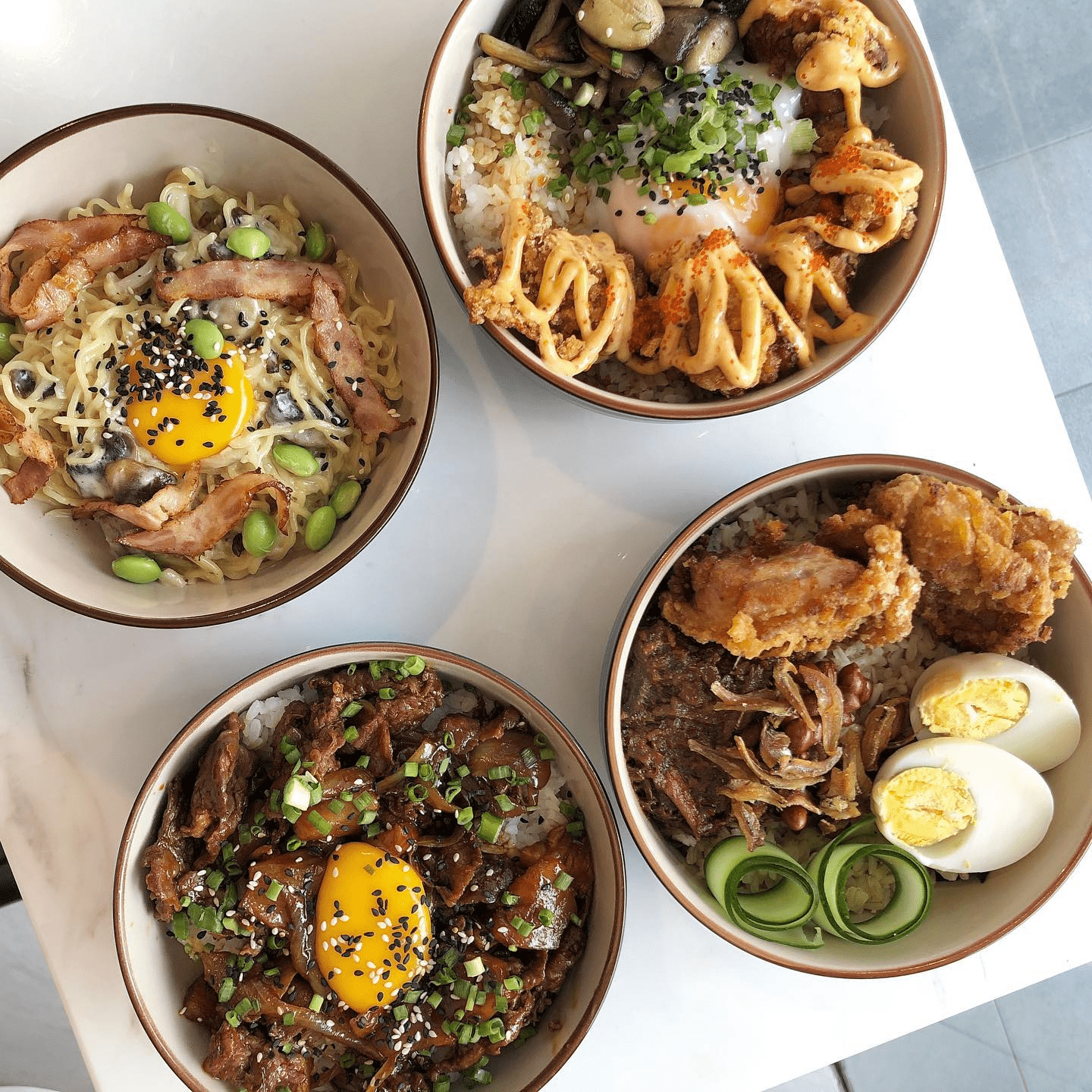 Image credit: Food By Fat Cat 
Or opt for their stir-fry ramen. They have classic ones of Grilled Chicken Ramen (RM17.90), and even a unique Creamy Carbonara Ramen (RM21.90) – a fusion dish that brings together ramen noodles with carbonara sauce and turkey ham.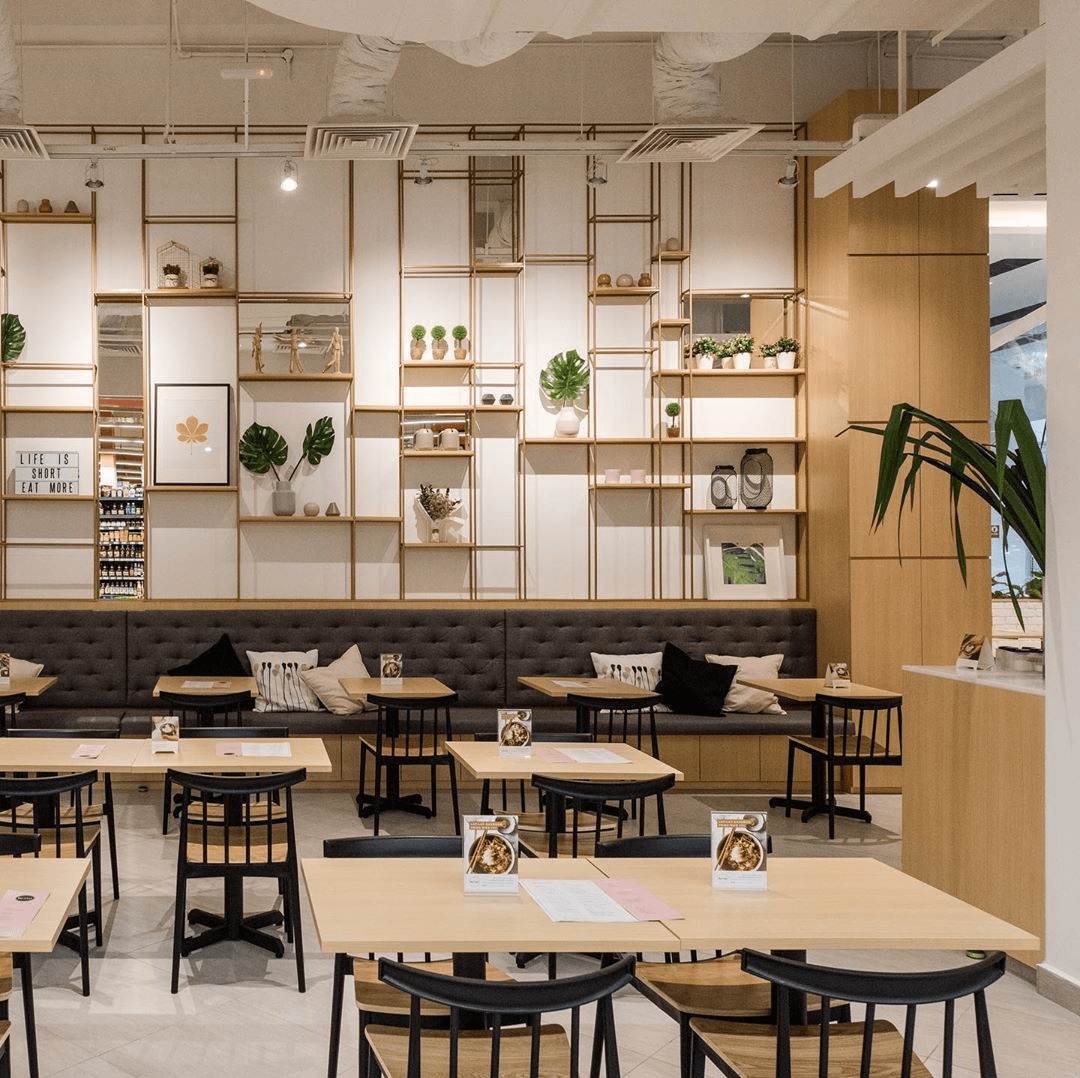 Image credit: @fatcatmy
They have vegetarian-friendly bowls of Crispy Tofu Vege Bowl (RM16.90) and Ebiko Egg Donburi (RM16.90) too, so you can save up on your cheat days while staying indulging in good food here.
Address: D-01-01-001A Block D, Sunway Geo Avenue, Jalan Lagoon Selatan, 47500 Subang Jaya, Selangor
Opening hours: 9AM-9PM, Daily
Telephone: 03-5650 5181
Food by Fat Cat Facebook 
---
10. That Last Slice – local flavours incorporated into cakes
---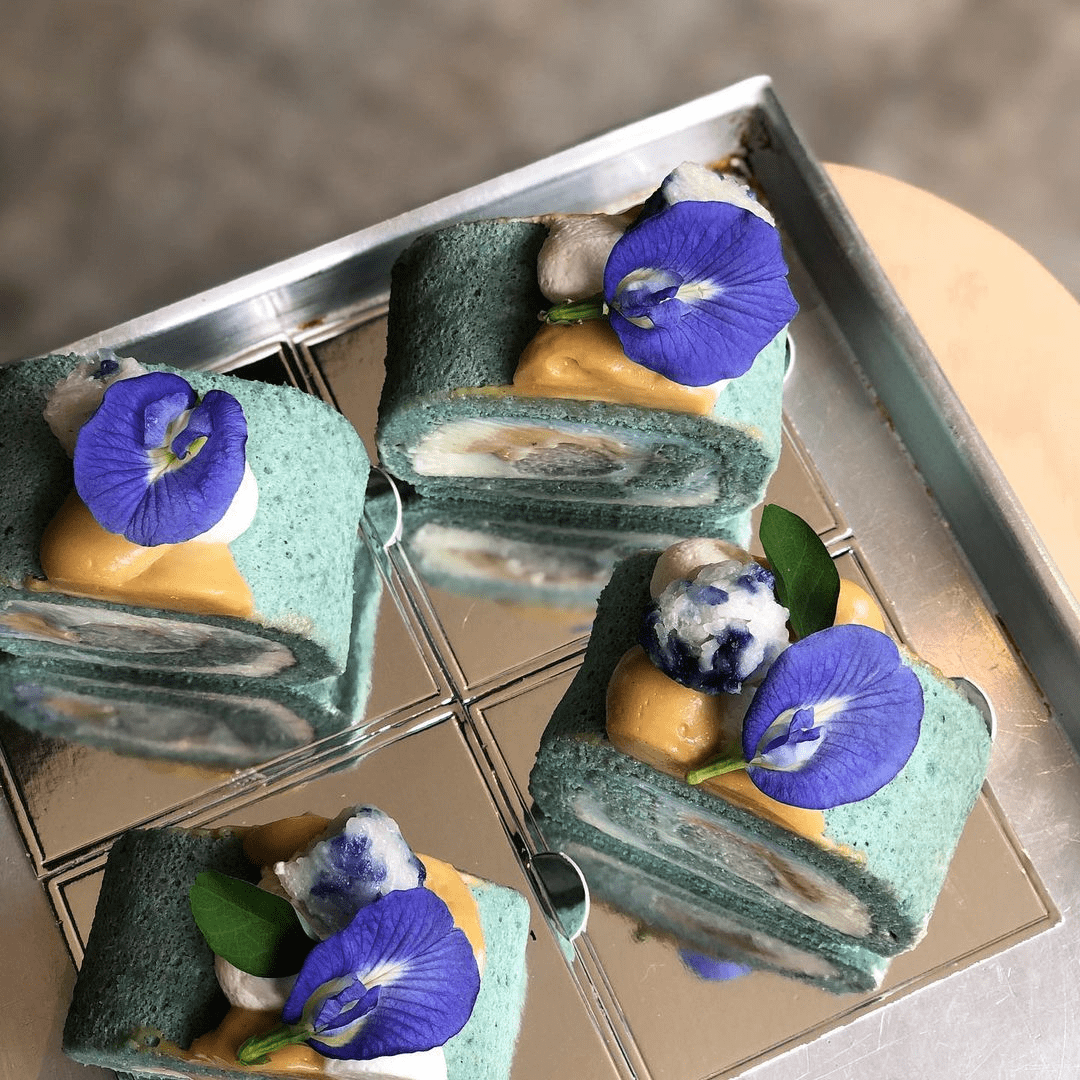 Image credit: @thatlastslice
An established bakery cafe in town is That Last Slice in SS15. They have a loyal following for their cakes and pastries, including decadent ones that incorporate local flavours such as their Nyonya Tai Tai Roll Cake (RM16/slice) that boasts flavour of the Peranakan rice dessert but in cake form.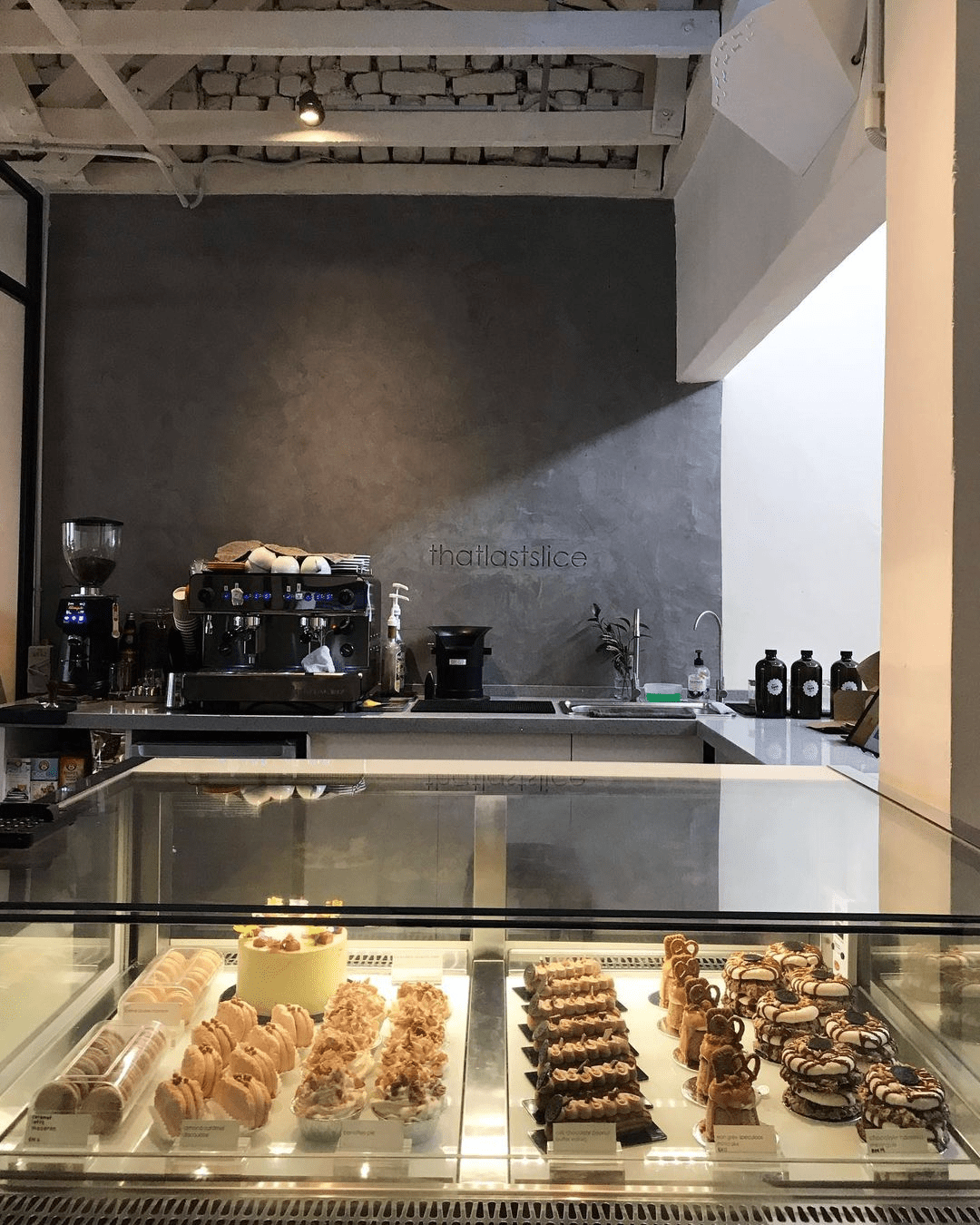 Image credit: @thatlastslice
Their menu changes every week, but those craving sweet treats can look forward to finding pastries, cakes, tarts, loaf slices, and more here. They also have light bites of macarons, chouxs, and madeleines, including Thai Milk Tea Madeleines and Blood Orange Raspberry Madeleines that were available at the cafe in the past.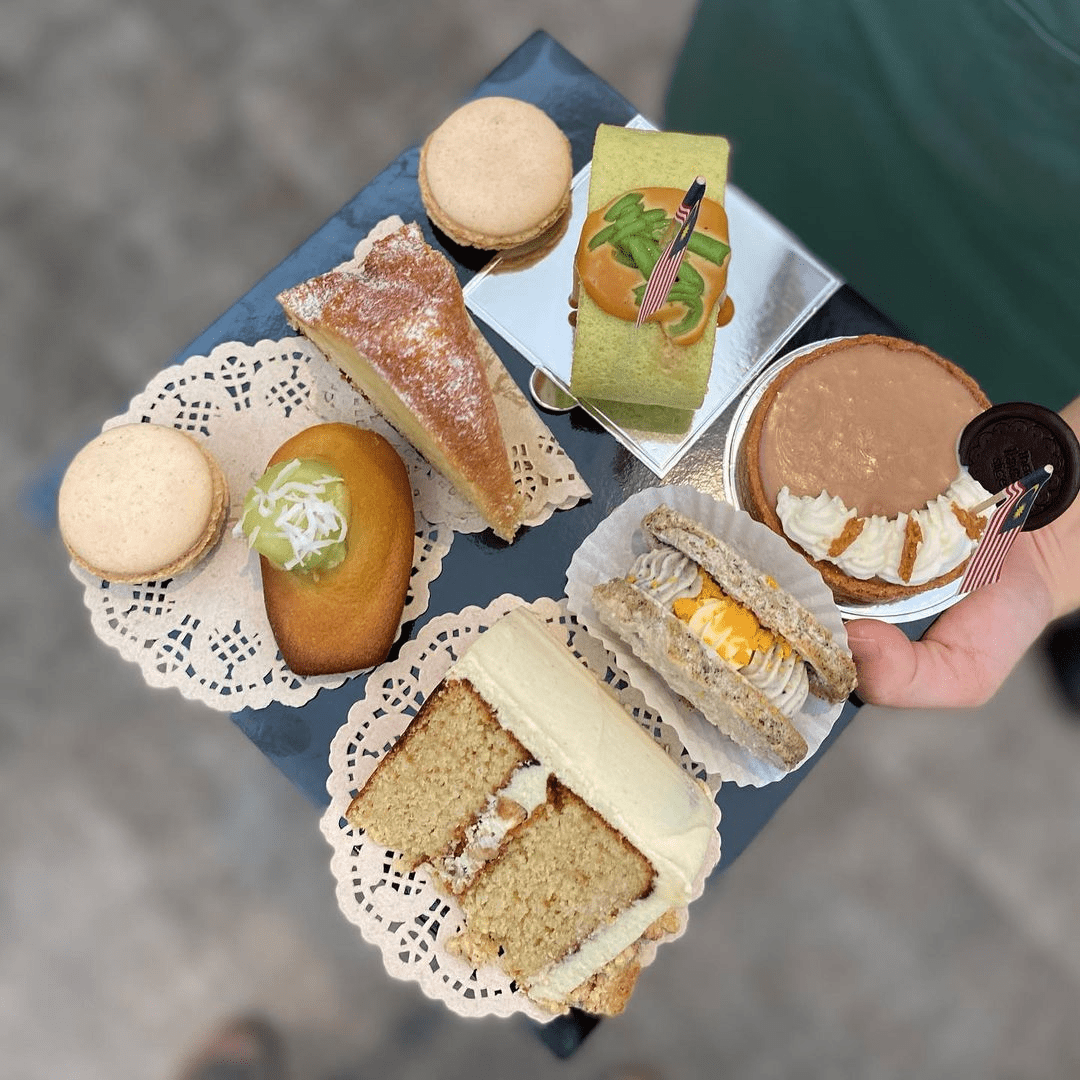 Image credit: @thatlastslice
That Last Slice operates mainly as a bakery, but there are several dining tables set up at their premise for patrons to take a seat and try out their pastries and cakes. 
Address: 15A Jalan SS15/2A 47500 Subang Jaya, Selangor
Opening hours: Tue – Sun 11AM – 5.30PM (Closed on Mondays)
Telephone: 017-299 2891
That Last Slice Facebook | Instagram
---
Cafes in Subang Jaya, Selangor
---
Subang is a vibrant city known for its plethora of hawker food stalls. Hiding out here as well are cafes that serve brunch specials and freshly baked pastries for anyone looking to swap out their hawker street food for.
So the next time you're hunting out a spot for coffee dates or brunch fares, drop by one of these cafes.  
For more cafes, check out our other articles: 
---
Cover image adapted from: The Foxhole, @clar.yern, @thatlastslice, and @weihoe1001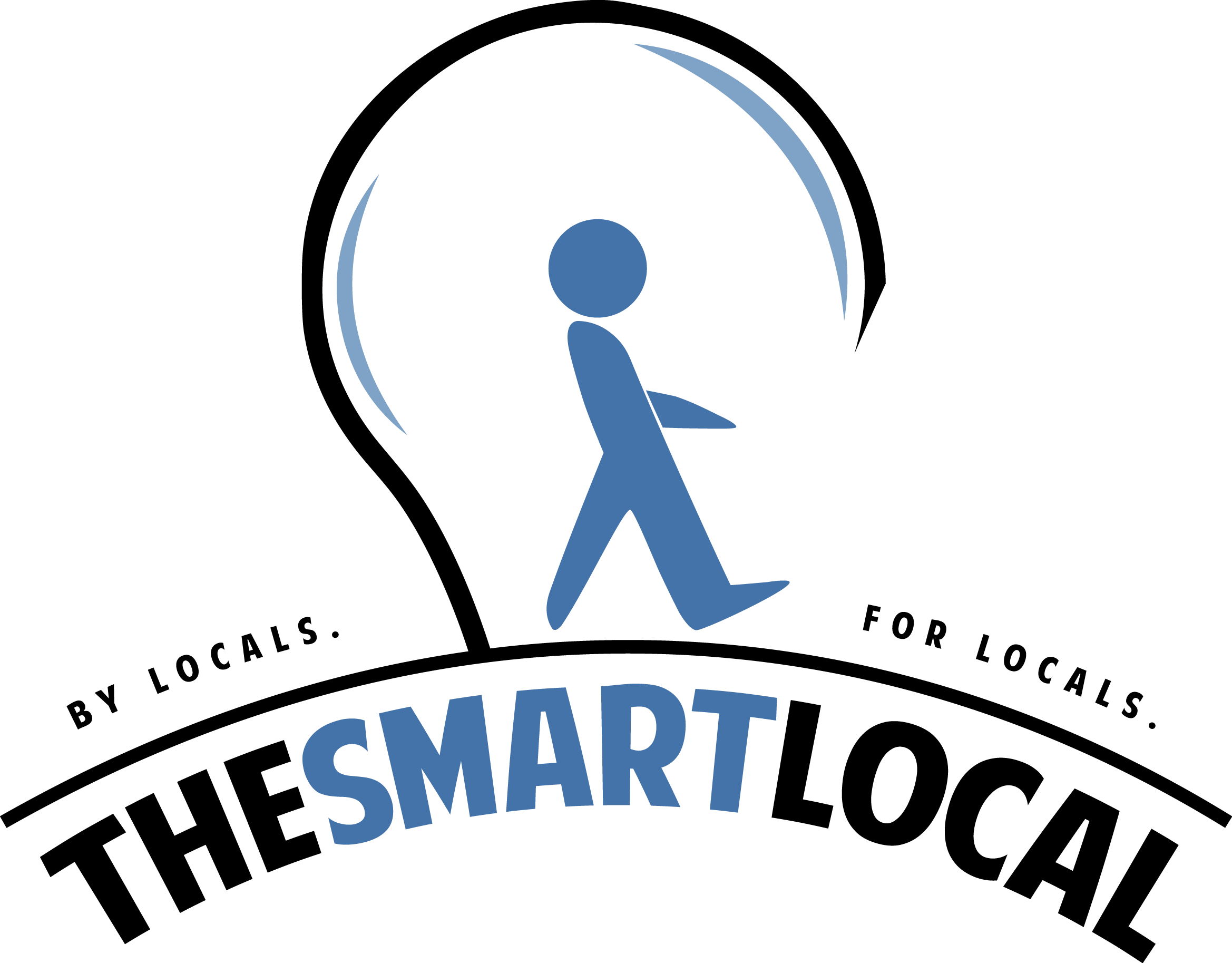 Drop us your email so you won't miss the latest news.