Malaysian delivery riders work through rain
---
Since the implementation of the Movement Control Order, Malaysians have been turning to homecooked food and food delivery services to keep ourselves safe at home and to help curb the spread of COVID-19. But that means more work for delivery riders as they are kept even busier, bustling around on their motorcycles to fulfil customers' orders.
In light of the heavy rains reported across Malaysia recently, a delivery rider went online to seek Malaysians' understanding during this pandemic as they go about carrying out deliveries. This came after he witnessed his fellow food delivery riders receiving calls from customers curious about the whereabouts of their food during a thunderstorm that left many of them stranded or caused them to be late.
---
Delivery riders work despite bad weather
---
Several photos of the hardworking delivery riders were posted on Facebook on 31st October 2020 by netizen Li Zong Lin, who is a Lalamove delivery rider. His post has since garnered over 3,000 shares and 2,700 reactions at the time of writing.
In the caption, he shared what he had seen outside MyTown Shopping Centre. According to him, it had been raining heavily in KL that day, which is one of every delivery rider's worst fear. This is because they have to put their lives on the line to navigate through the rain on their motorcycles to make a living. They would also get drenched on their way to a restaurant to pick up food delivery orders, and would have to brave the restaurant and shopping mall's chilly air-conditioning upon arrival.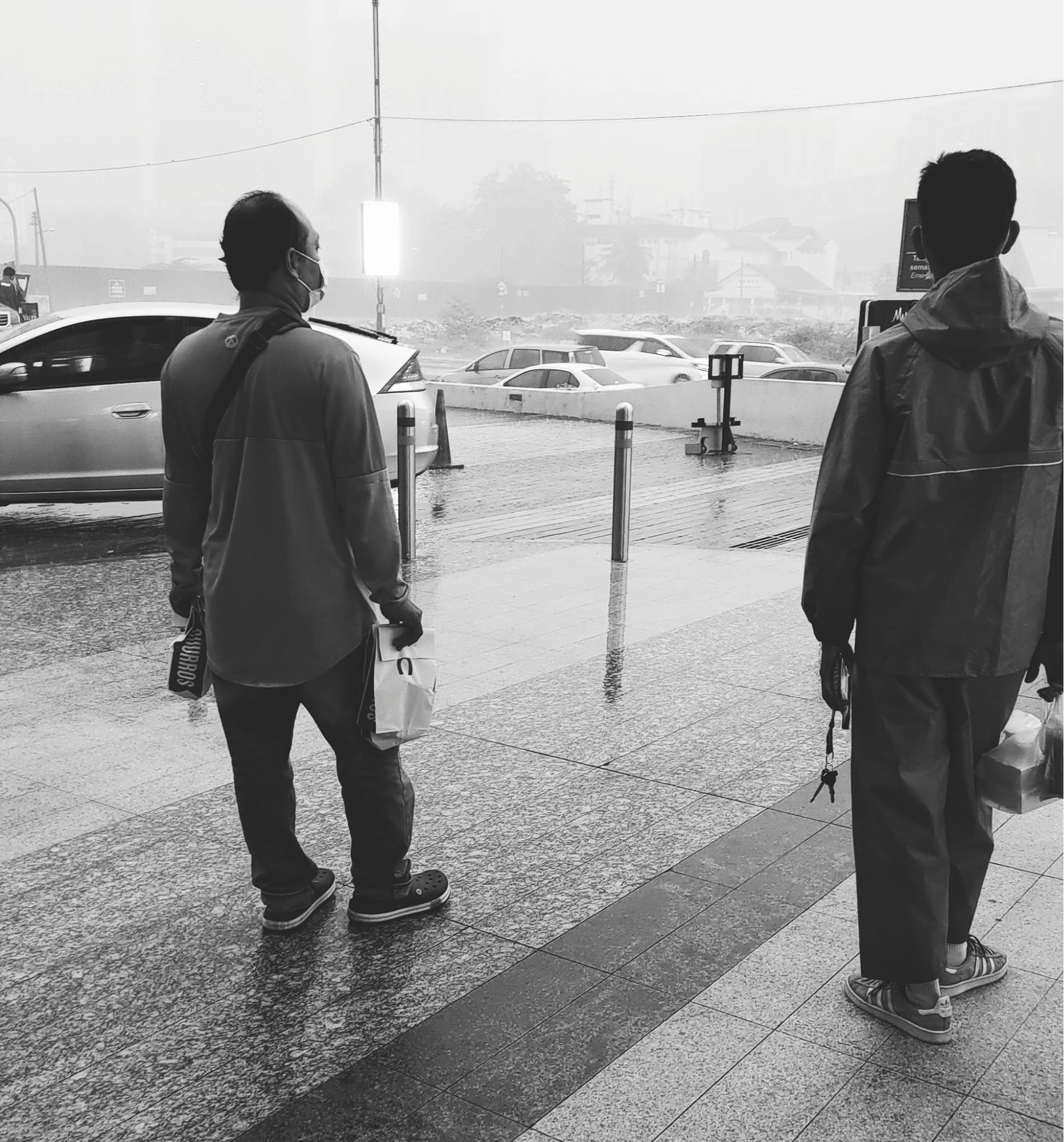 Image credit: 李宗霖
Li said that while he managed to complete his delivery before the thunderstorm, it wasn't the same situation for his fellow riders.
They were left stranded outside the mall, waiting for the rain to subside so that it would be safe enough for them to travel on their motorcycles again to complete their food delivery orders. He also witnessed many of them on the phone, presumably to answer customers who were calling to check on their orders because the riders were running late.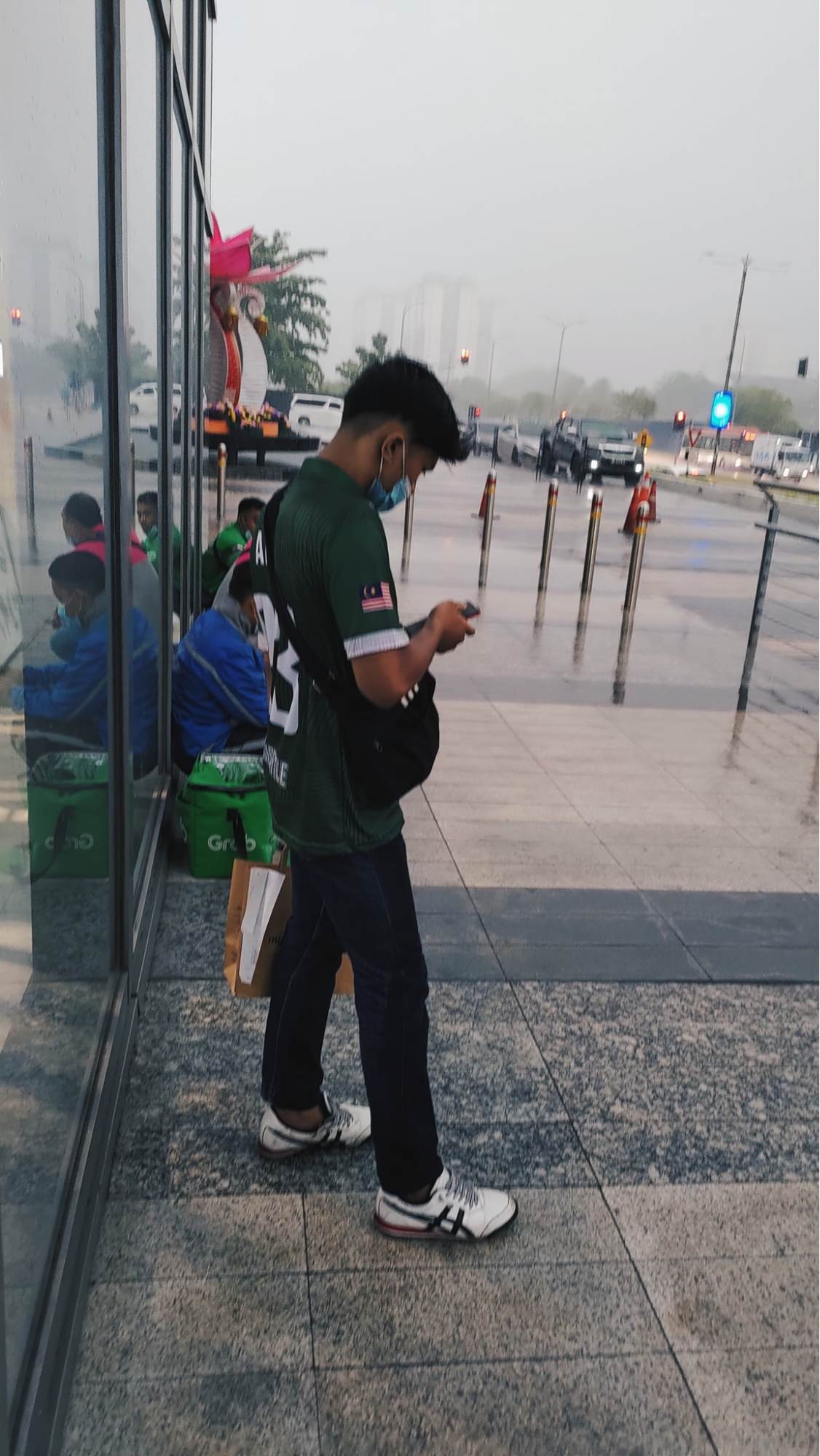 Image credit: 李宗霖
Some of the riders went as far as to brave the rains to get their customers' food delivered on time.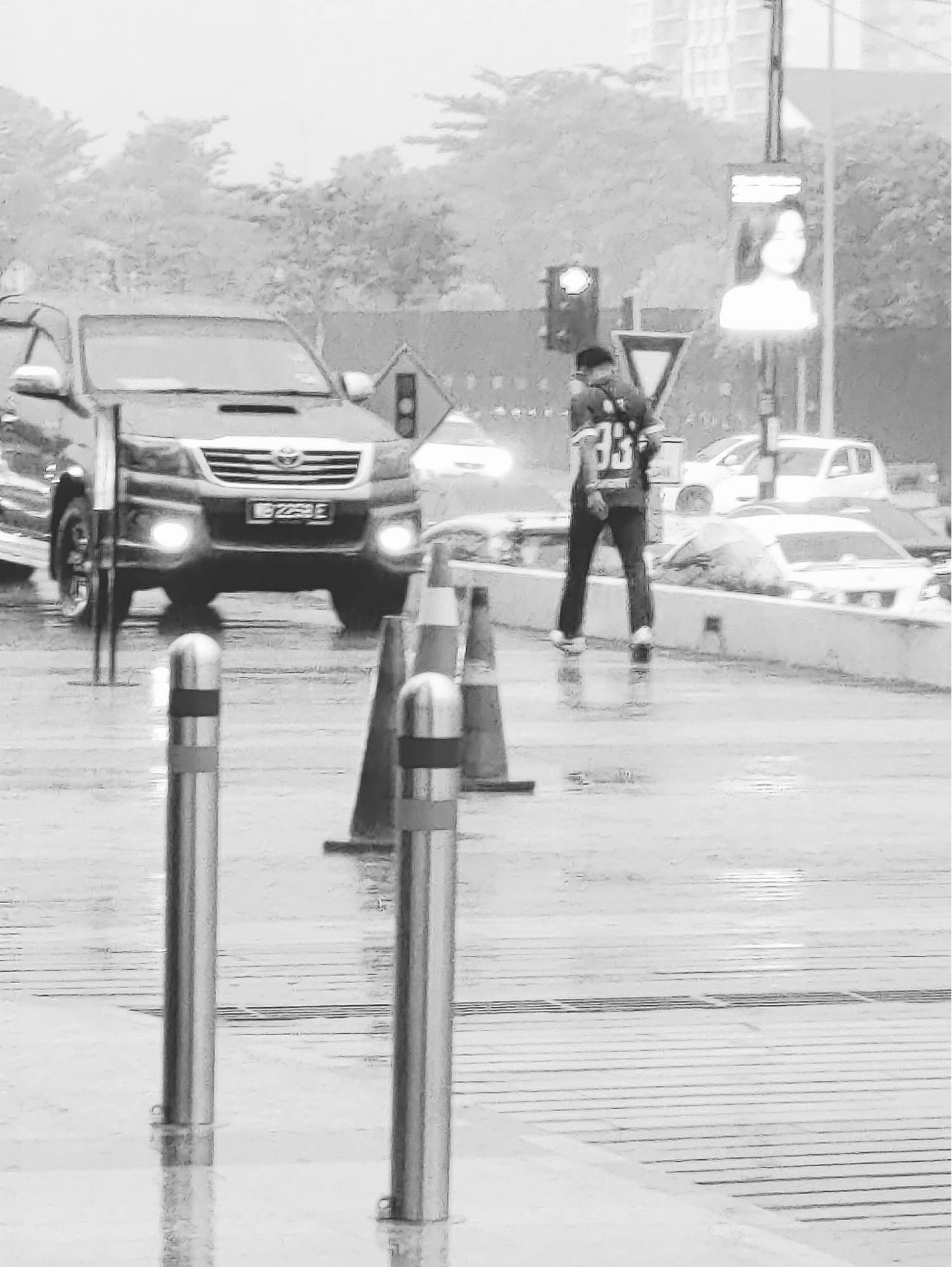 Image credit: 李宗霖
In solidarity as a fellow rider, Li called upon Malaysians to spare a thought for their delivery riders. Whether it's clearing way for them while on the road during a rain so they can complete their orders on time or simply using signal indicators to watch out for their safety, he noted that these small but thoughtful actions would help riders who "are racing against time" during work hours.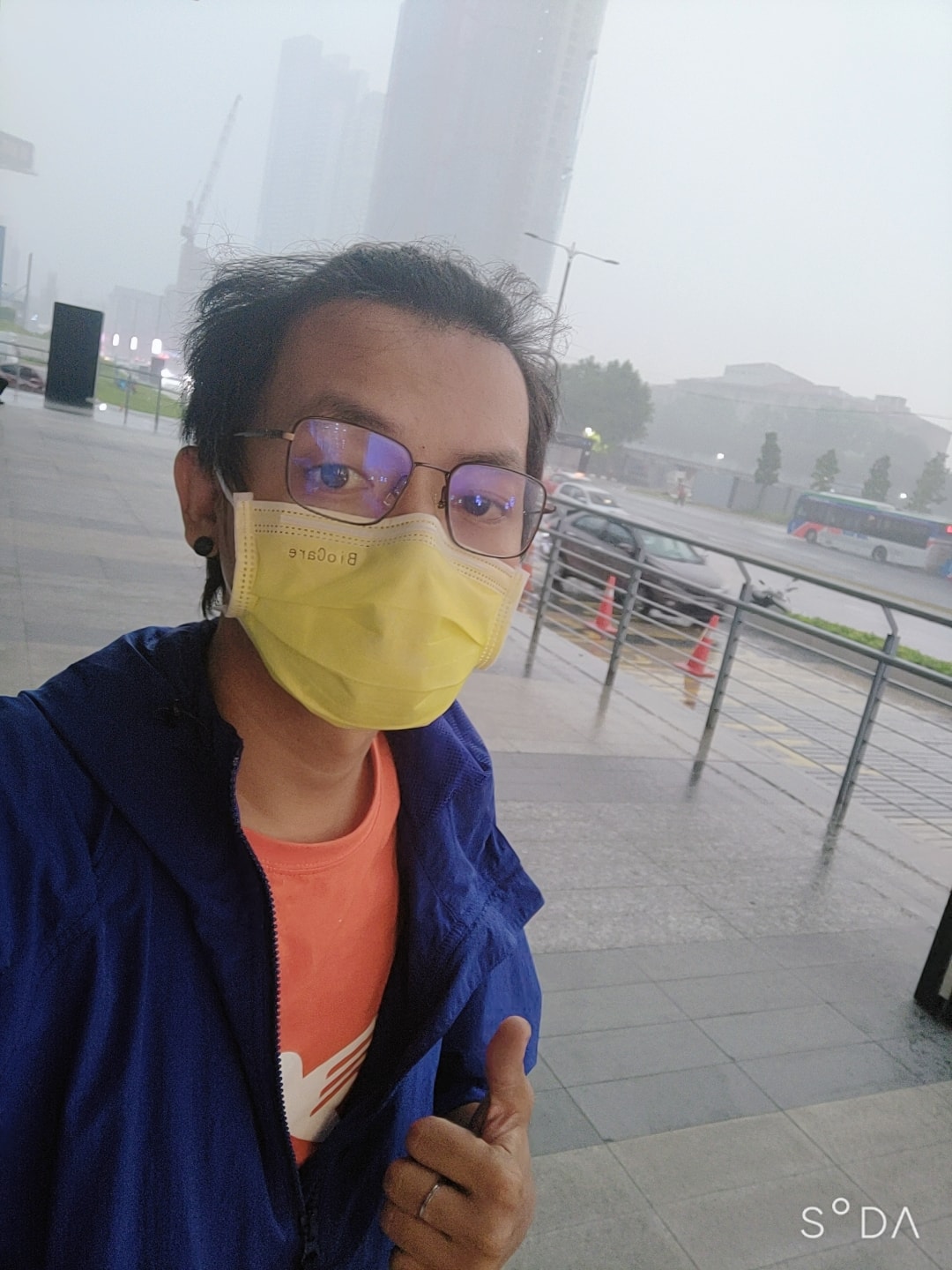 Li is a delivery rider with Lalamove.
Image credit: 李宗霖
---
Netizens applaud brave riders
---
Showing that they do care, Malaysians have been reaching out on Li's Facebook post to thank delivery riders for all their hard work.
Some called on fellow Malaysians to show empathy to their riders and to encourage them when they are swinging by with their orders. AJ Leong commented, "It's been hard on [our riders]! Keep at it, and be safe on the roads. I hope everyone who uses food delivery services can show empathy for our riders and encourage them!"


Image adapted from: Ah Leong 
Some Malaysians also shared how they as customers can show their appreciation for their delivery riders during a rain. This included Facebook user Marcus Lim, who shared his own experience of ordering food while it was raining:
"I ordered takeaway yesterday and waited around 45 minutes. I was told that more time was needed to prepare my food. It was delivered after almost an hour. The food delivery rider was a Malay boy who apologised to me, saying 'Sir, sorry for the long wait. It was raining and it's a Saturday.' I smiled and told him it was not an issue, gave him a tip, and he left with a smile on his face. Sometimes we need to be more understanding. No one's job is easy, so keep going!"


Image adapted from: Marcus Lim
---
Delivery riders brace bad rain to fulfill orders
---
To stay safe at this time, we have been relying on food delivery services more than we usually do. So we truly appreciate the efforts of our food delivery riders, and applaud them for brave rainstorms during this pandemic to get our food to us. The next time we place a food order, we can consider showing our appreciation for our riders in creative ways, like how these Malaysians bought food for delivery riders.
Read more news here:
---
Cover image adapted from:李宗霖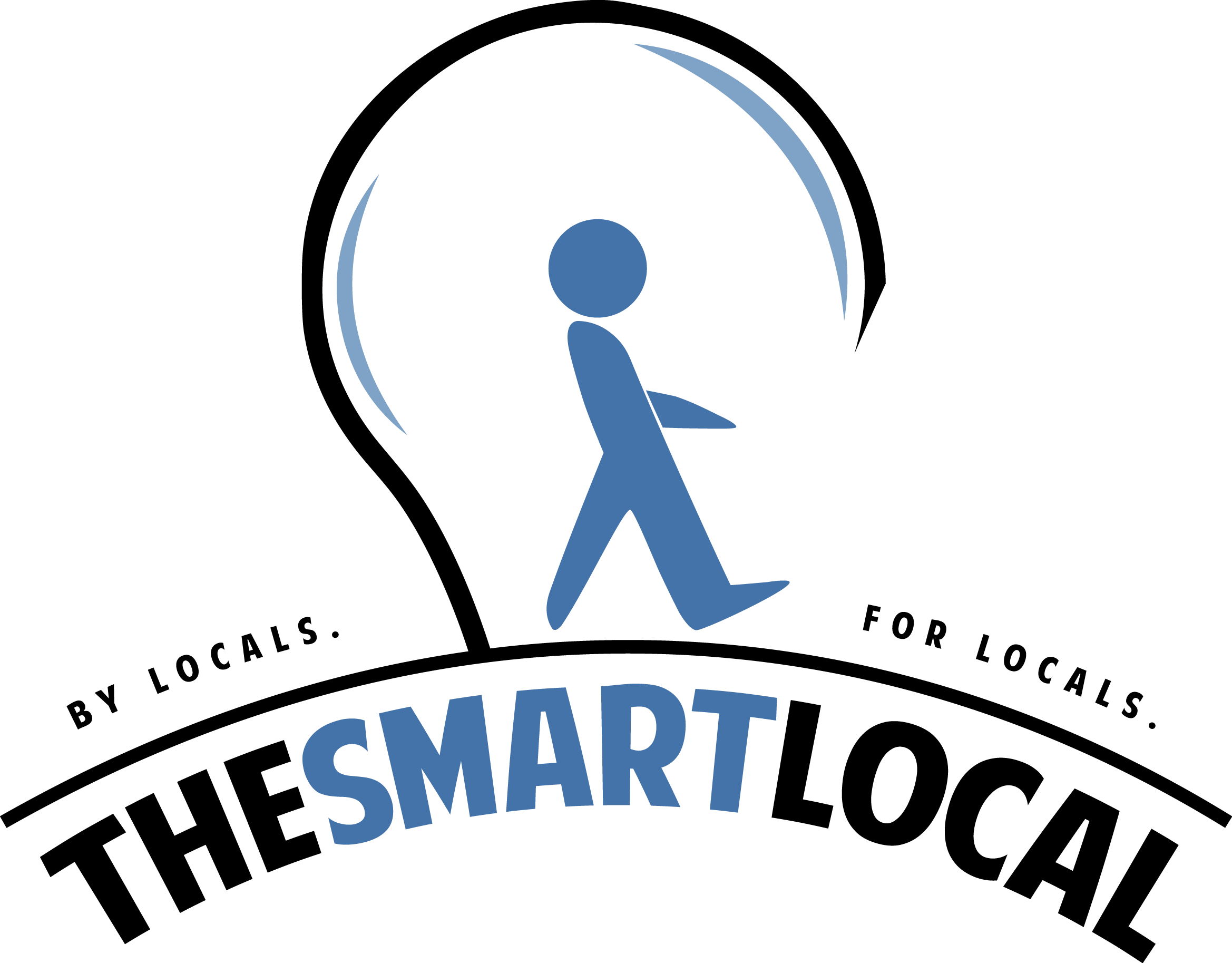 Drop us your email so you won't miss the latest news.