Modern cafes around Kepong
---
On the edge of KL sits Kepong, a town known for its plethora of affordable hawker food that locals rave about – most of them located along Glutton Street, or Wai Sek Kai, here. With a new train line weaving through the town, cafes serving good food in comfortable spaces have been cropping up too.
While not as known compared to Sri Petaling or Petaling Street, Kepong also has its share of modern cafes that you can visit for coffee, cakes and more just beyond the KL city centre. We rounded up some of the best ones to check out, located in and near Kepong.
---
1. The Hall Coffee Kepong – cosy, minimalist vibes
---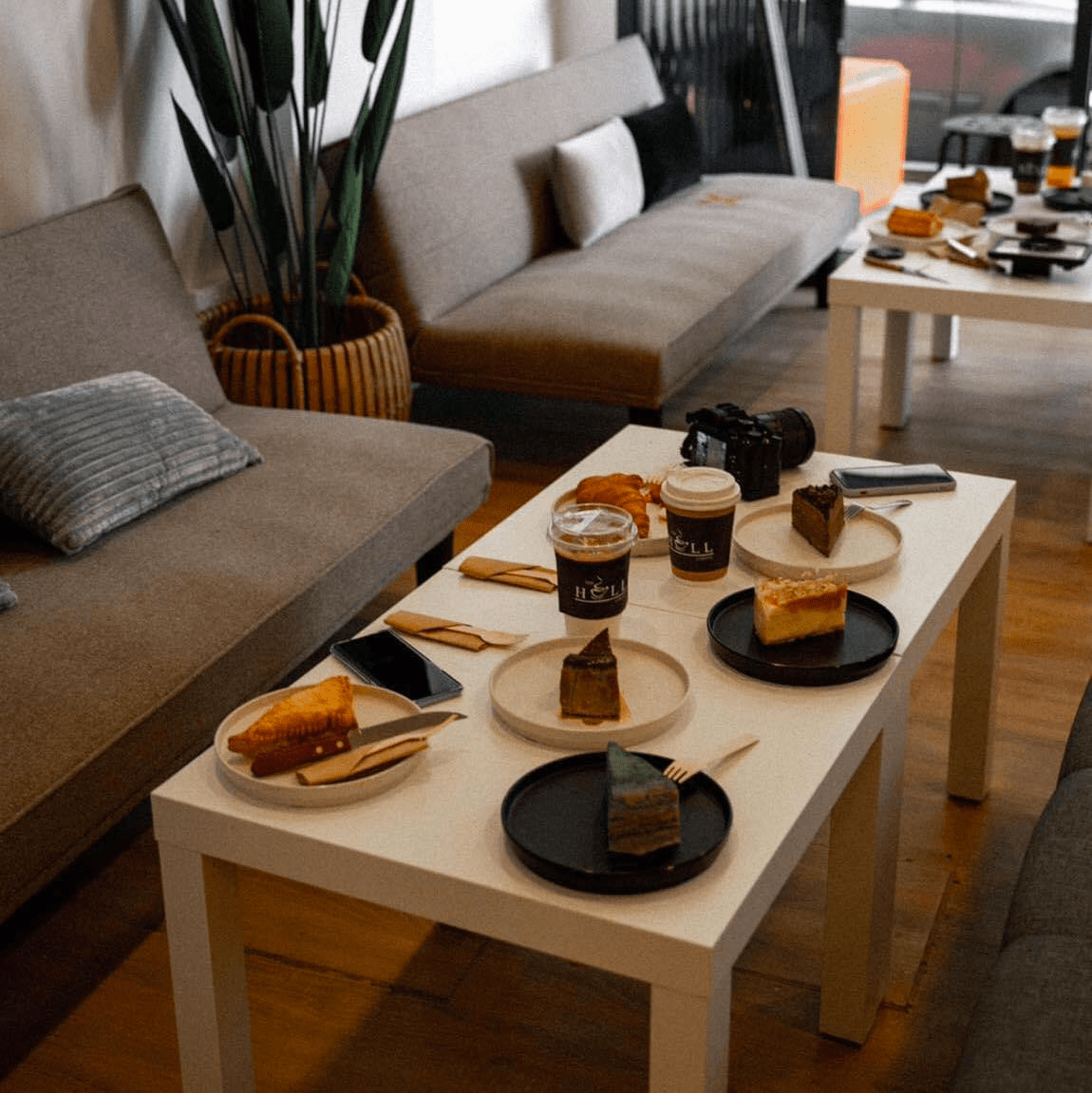 Image credit: @thehallcoffeekepong
Cafe-hoppers might be familiar with The Hall Coffee. This coffee shop has several locations around Peninsular Malaysia in Bentong, Raub, and Cheras. They recently opened a new outlet with minimalist vibes along Jalan Kepong.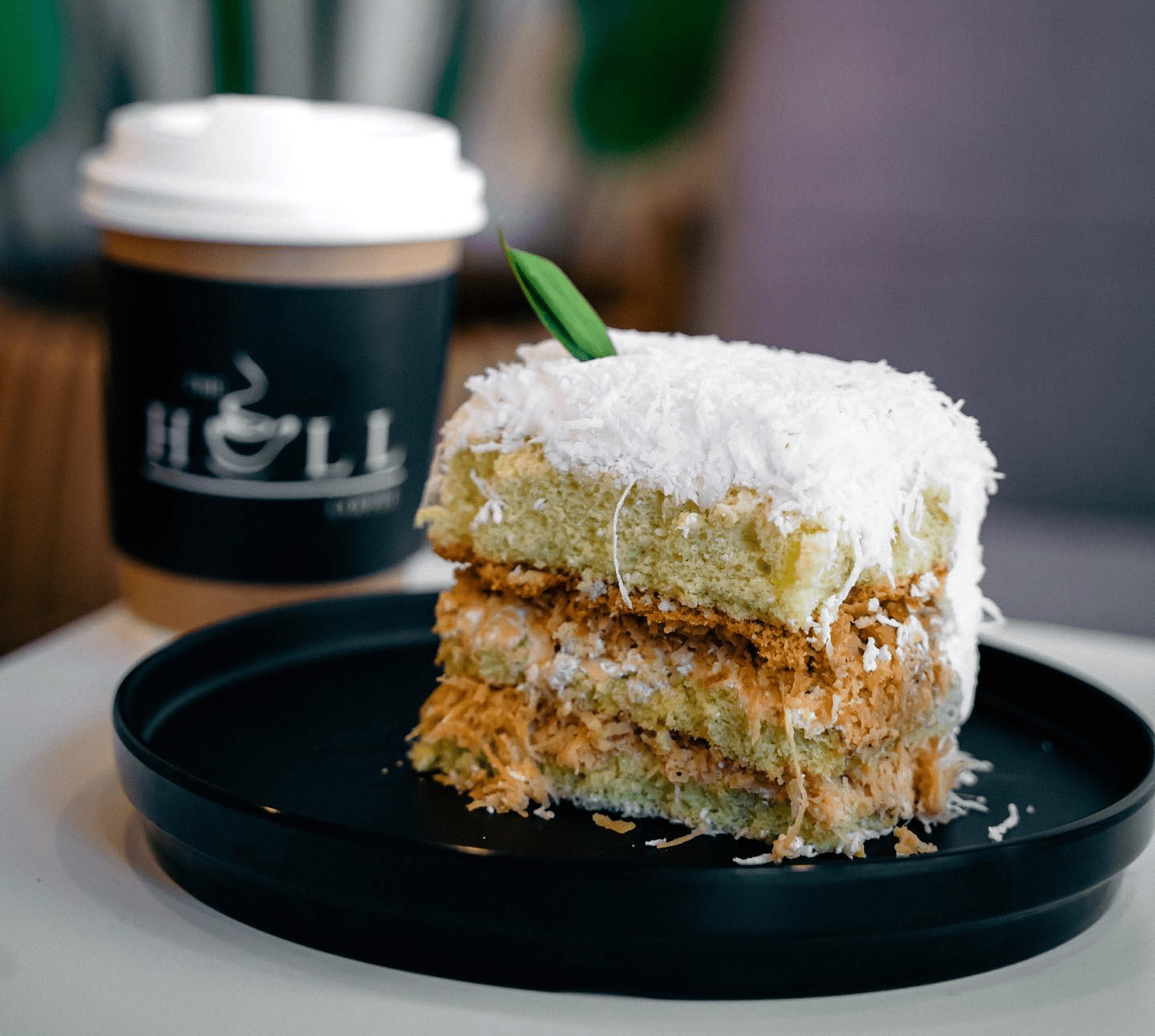 Image adapted from: The Hall Coffee Kepong
If the crowds at popular cafes in the heart of KL aren't your cup of tea, this cosy coffee shop with its eye-catching shopfront and three-level dining area is a quiet, welcoming space in town for coffee dates over cakes and coffee.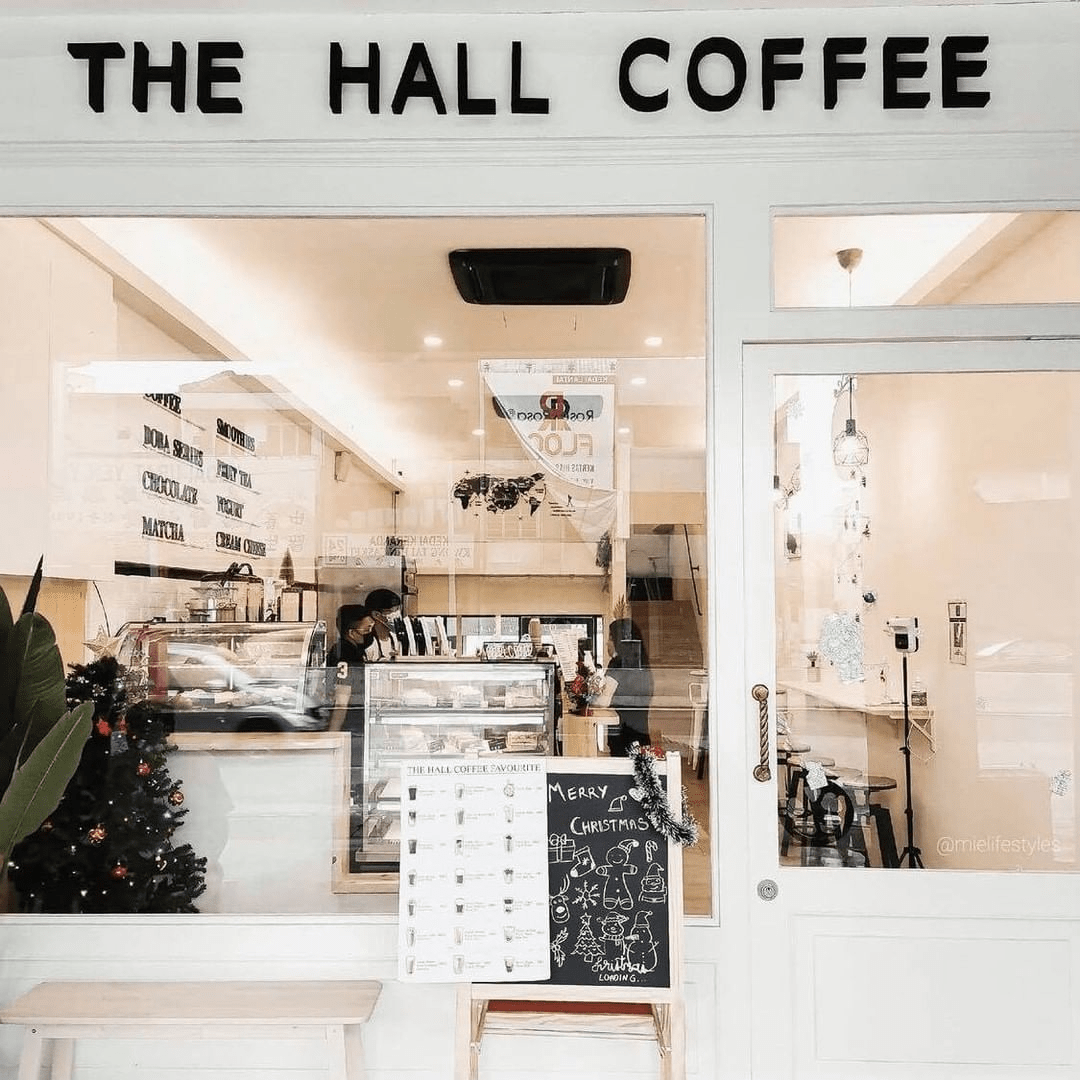 Image credit: @thehallcoffeekepong
Behind a glass display at the counter are an array of cakes – the classic Burnt Cheesecake (RM13/slice) and best-selling Ondeh Ondeh Gula Melaka Pandan Layer Cake (RM15/slice) are worth trying here. 
For pastries, there are rich, chocolatey ones such as Belgian Chocolate Waffles (RM4/pc) and Chocolate Muffin (RM6).
Pair these with coffee drinks, which range from Americano (RM7) to Caramel Latte (RM9), or their cream cheese beverages. There are usual bubble tea options to order, such as Cream Cheese Foam Caffe (RM9) and Cream Cheese Foam Chocolate (RM9).
Address: 83, Jalan Besar Kepong, Pekan Kepong, 52100 Kuala Lumpur, WPKL
Opening hours: 10AM-10PM, Daily
Contact: 03-6262 6112 | The Hall Coffee Kepong Facebook | Instagram
---
2. Kape – all-white cafe & hearty Korean street toasts
---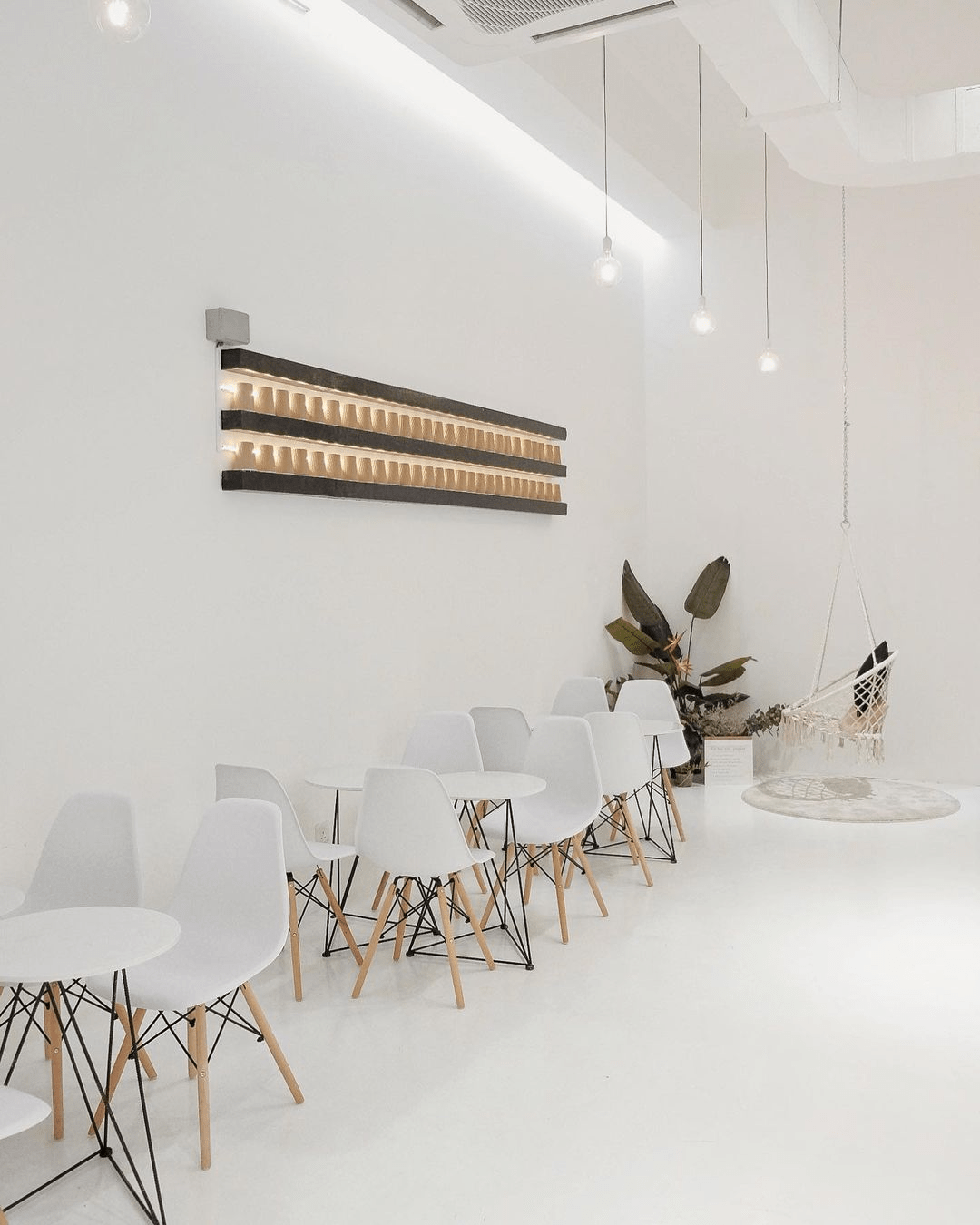 Image adapted from: @jd_chang
Among the row of retail shops located on the ground floor of Residensi Sentrum is Kape. This all-white cafe with a few but deliberate decor serves Korean street toasts and drinks. These include Korean Street Toast (RM20.90) – luncheon meat, kimchi, omelette and cheese – and the lockdown favourite Dalgona Latte (RM13).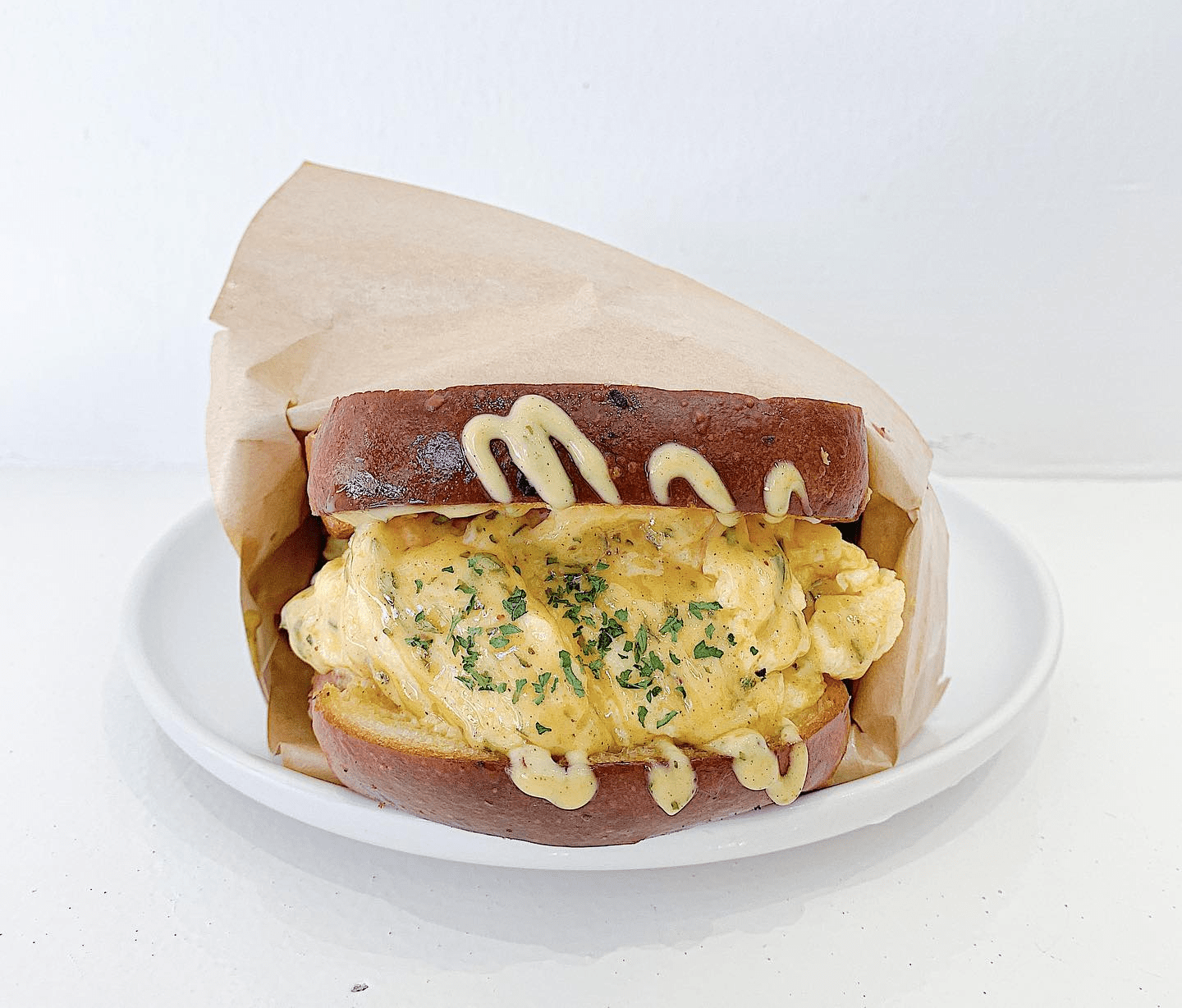 Image adapted from: KAPE 카페
Other popular toasts here are Egg Drop (RM14.90) – fluffy scrambled eggs tucked between buttered toasts – and Avocado (RM22.90), a meatless option with omelette, mushrooms, avocado slices and various veggies.
There's also a selection of sweet treats, including their indulgently gooey Mochi (RM10), and popular Korean dishes – Kimchi Bokkeumbap (RM18.90) and Bibimguksu (RM18.90), are just some of their heartier meal options.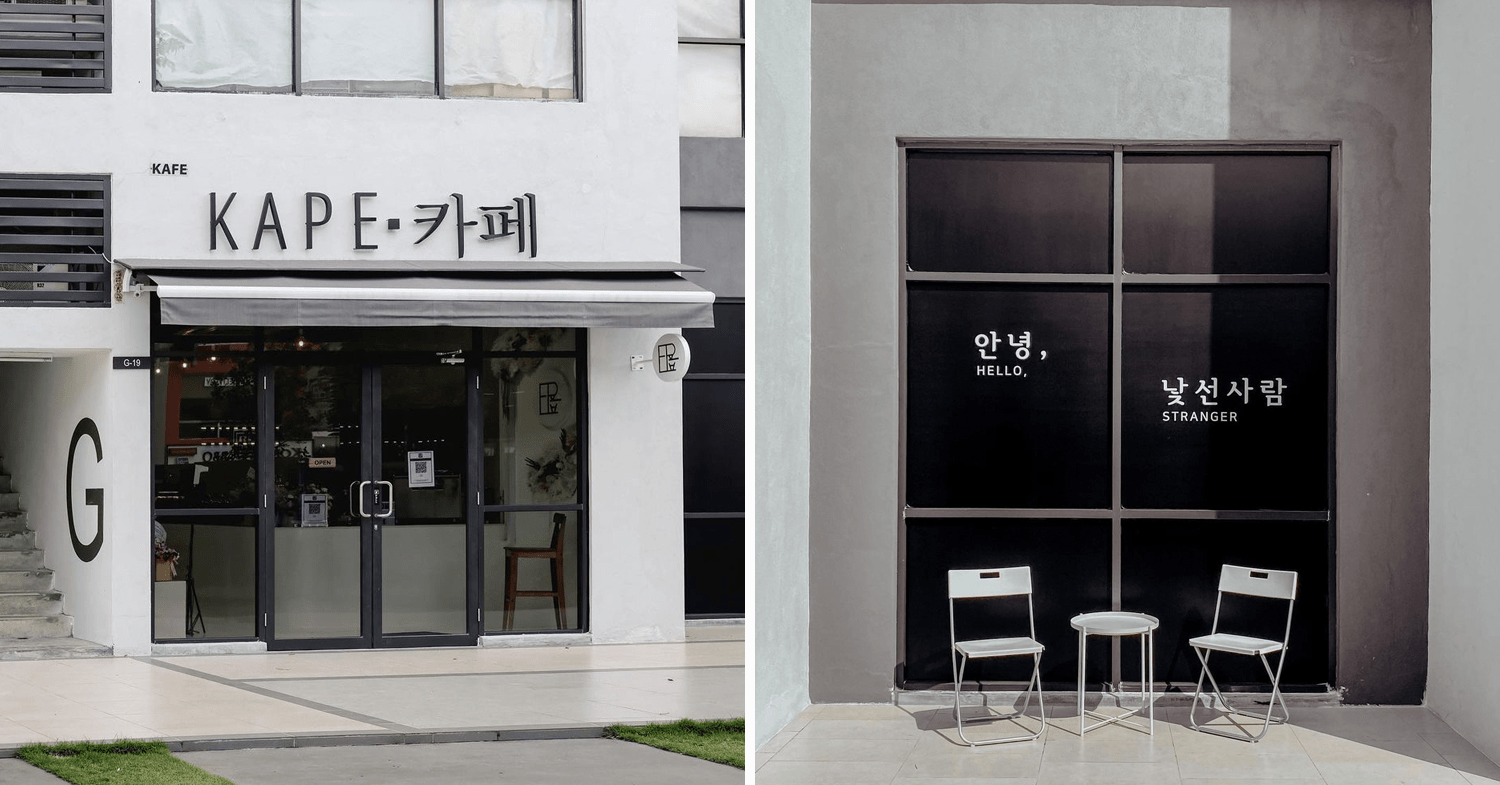 There are chairs and tables set up at the patio for patrons to have their meals outside
Image adapted from: @mark_mah and @weichunnn__125
Address: G-19, Residensi Sentrum Kepong, Jalan Metro Perdana 6, Taman Kepong 52100 Kuala Lumpur, WPKL
Opening hours: Wed – Mon 8.45AM-5.45PM (Closed Tuesdays)
Contact: Kape 카페 Facebook | Instagram
---
3. Man Man Cafe – meaty burgers in a Muji-inspired space
---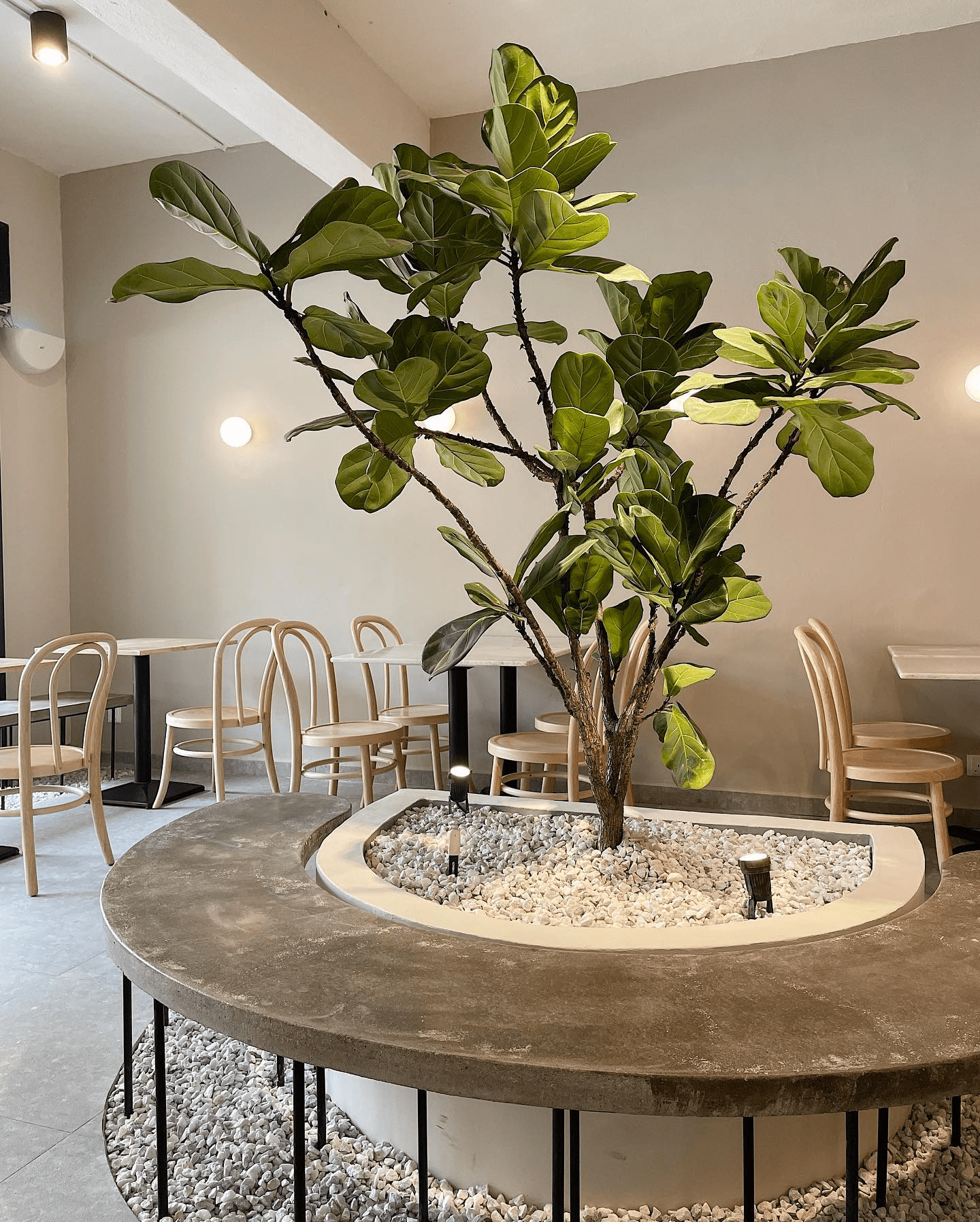 Image credit: Man Man cafe
Man Man Cafe is a popular spot for scrumptious and meaty burgers in Bandar Menjalara. They've recently refurbished their space with light wood chairs, a centrepiece indoor plant, and concrete benches that have been wowing patrons, new and old.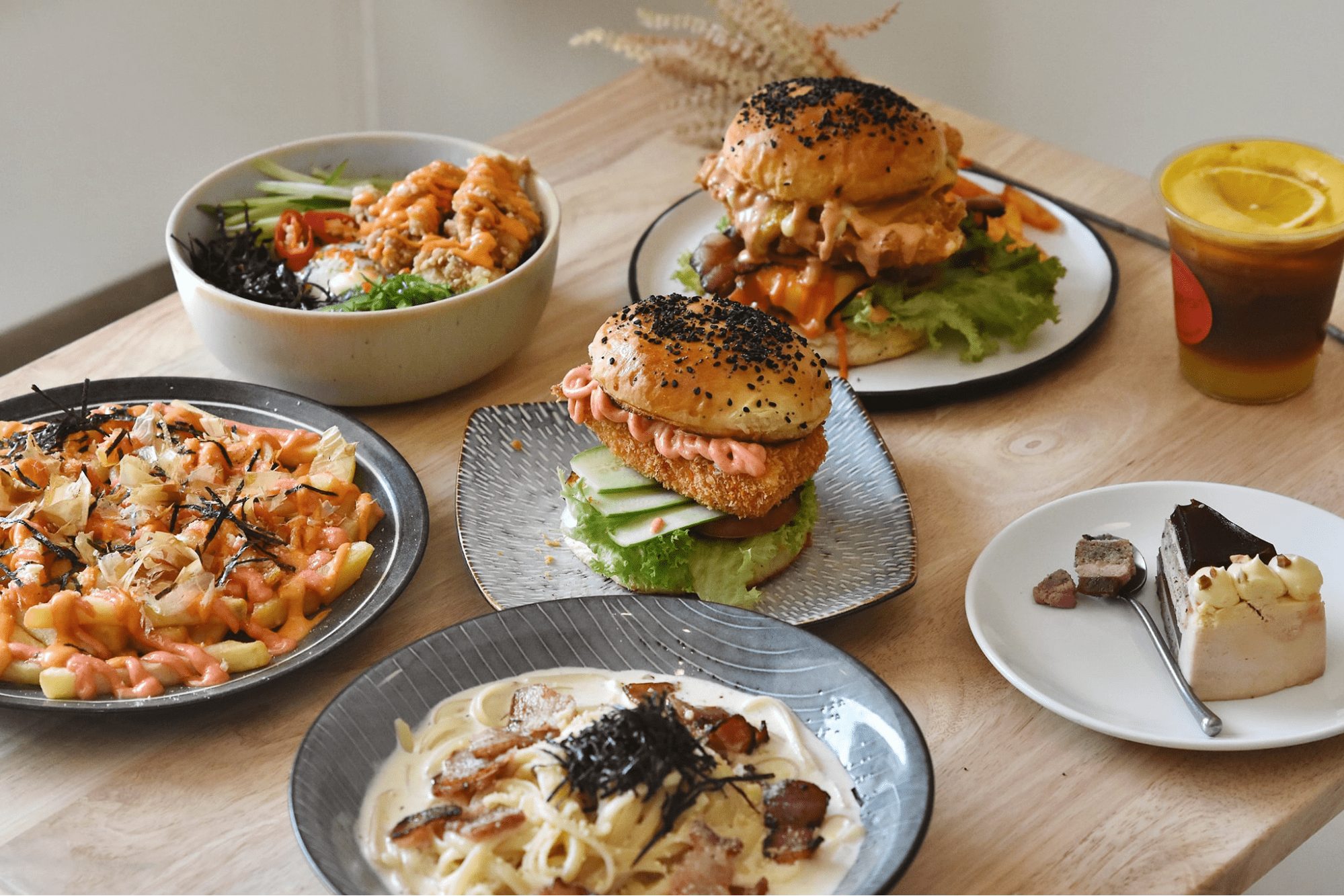 Image credit: Man Man cafe
Their burgers are still part of their menu, so you can look forward to trying them out in their revamped dining area. Some of their popular orders with flavourful sauces are the Horny Chicken Burger (RM18) with salted egg yolk-infused mayo sauce, and the Crispy Chicken Burger (RM17) which is served with American cheese and a special in-house sauce.
Besides their burgers, there are mains and pasta dishes to consider too, including Man's Style Chicken Chop (RM18) and Spicy Chili Prawn (RM22) pasta. Their don menu is also worth a try if you're craving Karaage Chicken Don (RM18) or Salmon Mentai Don (RM29).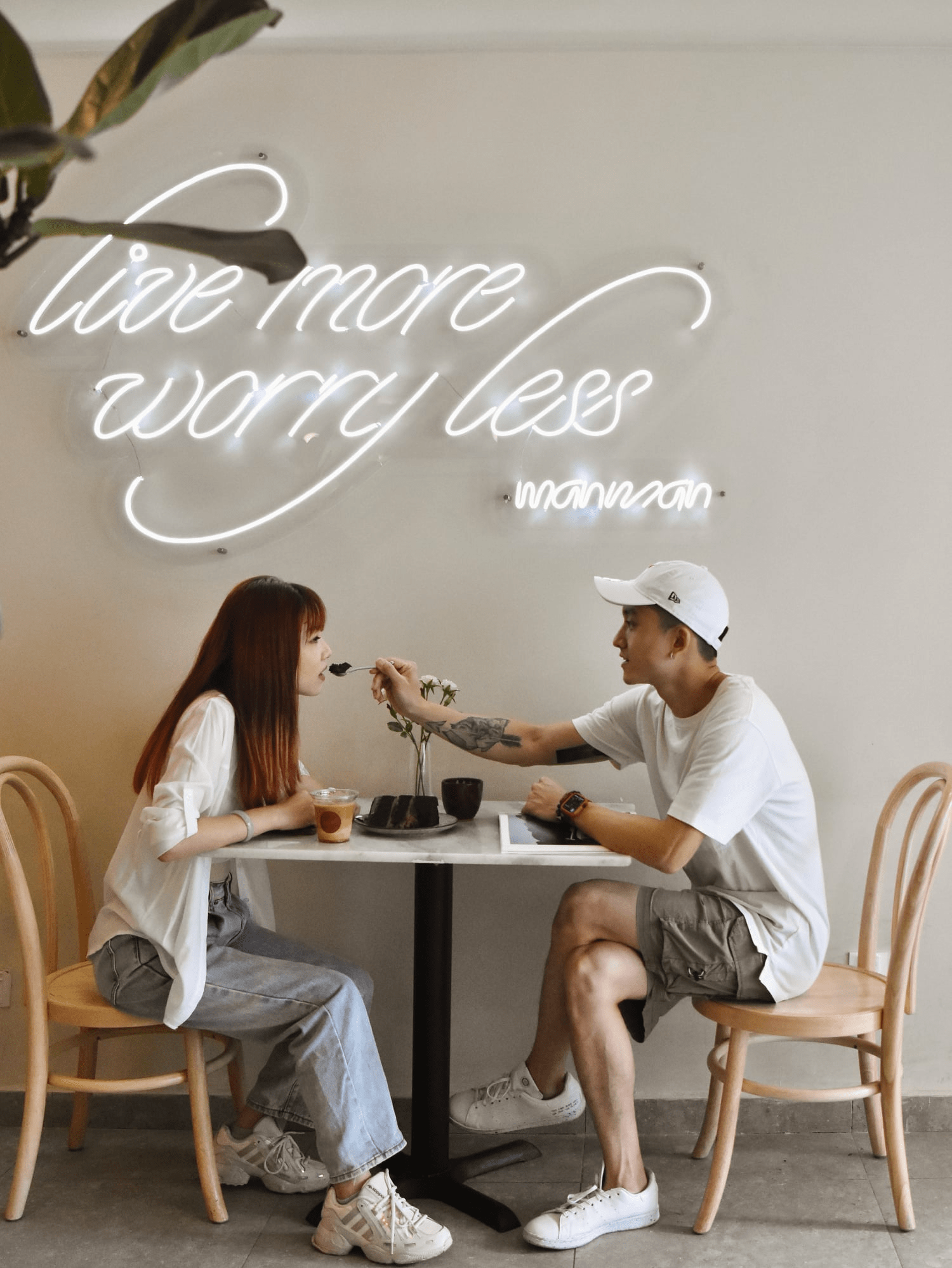 Image credit: Man Man cafe
Address: 27, Ground Floor, Jalan 5/62A, Off Jalan Kepong, Bandar Menjalara, 52100, Kuala Lumpur
Opening hours: Tue – Thu 10AM-9PM | Fri – Sun 10AM-10PM (Closed Mondays)
Contact: 03-6730 1715 | Man Man cafe Facebook
---
4. Mana Kepong – industrial-themed cafe
---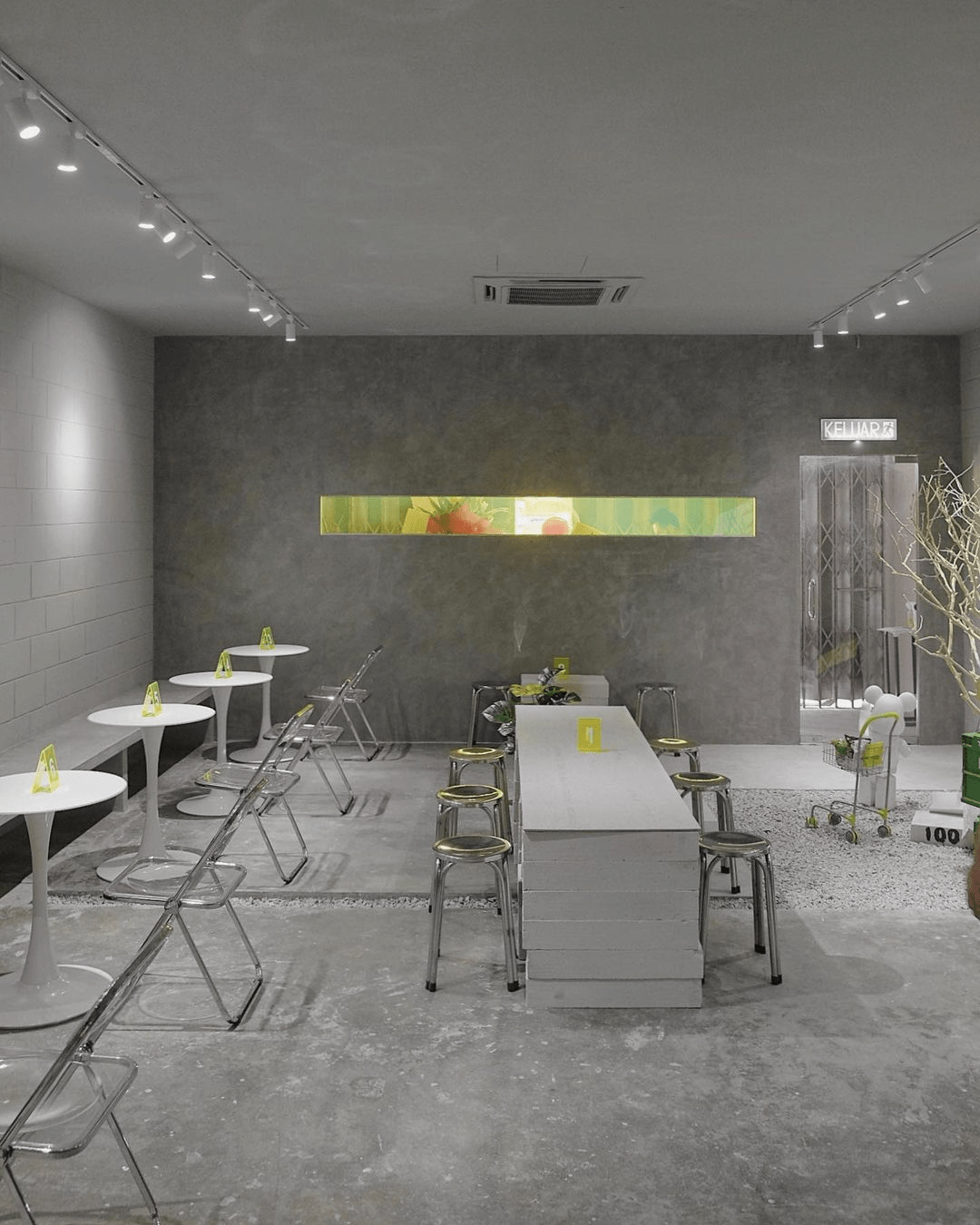 Image credit: @jd_chang
Mana Kepong is easily one of the most Instagrammable places in Kepong. Located in the vicinity of the town's Wai Sek Kai, this cafe has been drawing crowds with its industrial-themed space with bare concrete walls and floors that make simple decor around the shop pop. 
One popular spot for photos here is near their entrance, where a white Bearbrick and other quirky items decorate a small patch of ground and welcome patrons.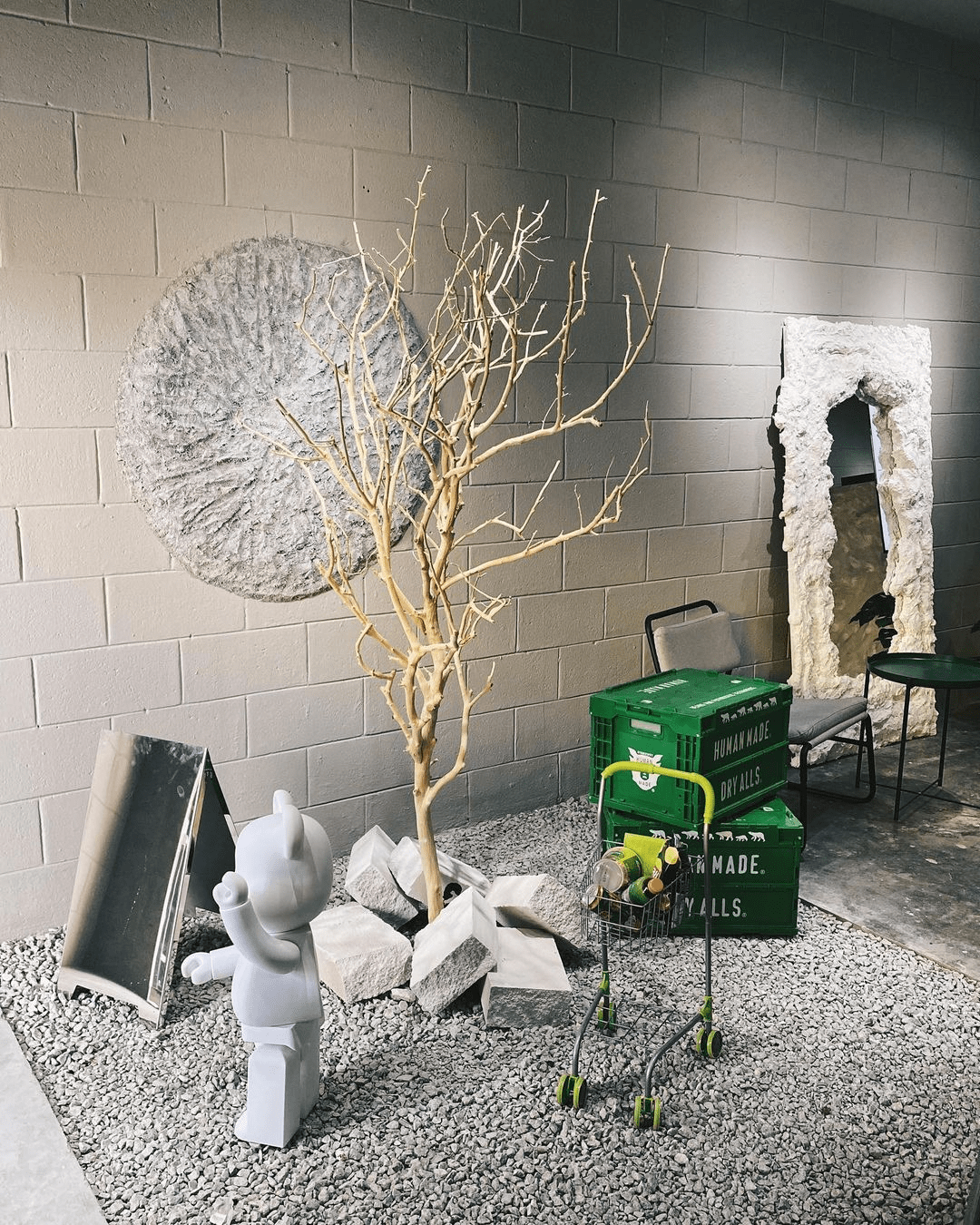 Image credit: @sinzhaohong
Besides the usual cakes and pastries that you can order at most cafes, Mana serves ten different types of rice bowls for hungry cafe-goers. Some interesting ones are Passion Fruit Salmon Bowl (RM20) and Green Curry Chicken Bowl (RM14), while classics include Sweet & Sour Chicken Bowl (RM14) and Buttermilk Chicken Bowl (RM14).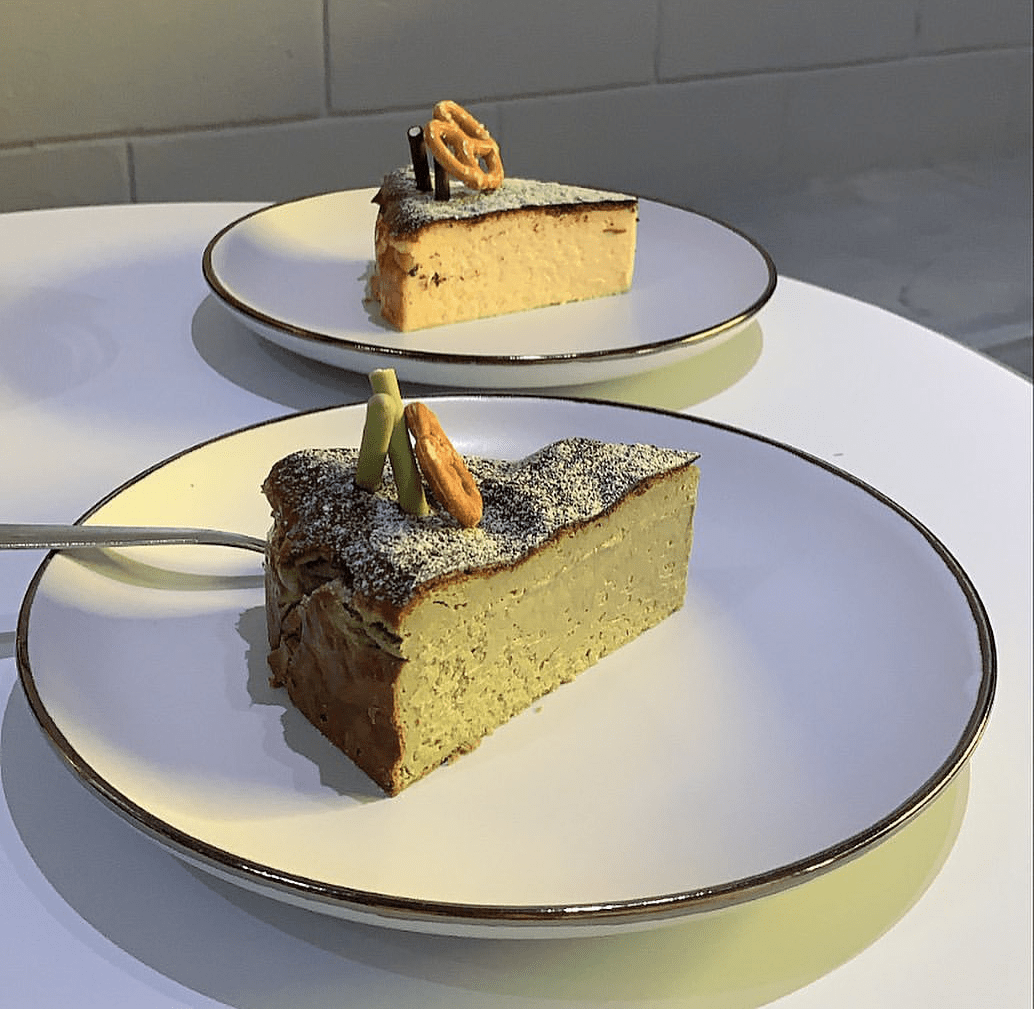 Image adapted from: @wayne.ww__
If you just can't skip a slice of cake during your cafe visits, they have a selection of cheesecakes to order on their menu – Premium Matcha Burnt Cheese Cake (RM13/slice) and Premium Earl Grey Burnt Cheese Cake (RM13/slice).
Address: 16 Jalan Ambong Kiri 1, Kepong 52100 Kuala Lumpur, WPKL
Opening hours: 11.30AM-9PM, Daily
Contact: 03-6730 1715 | Mana Kepong Facebook
---
5. Foo Fee – kopitiam fare in a modern cafe
---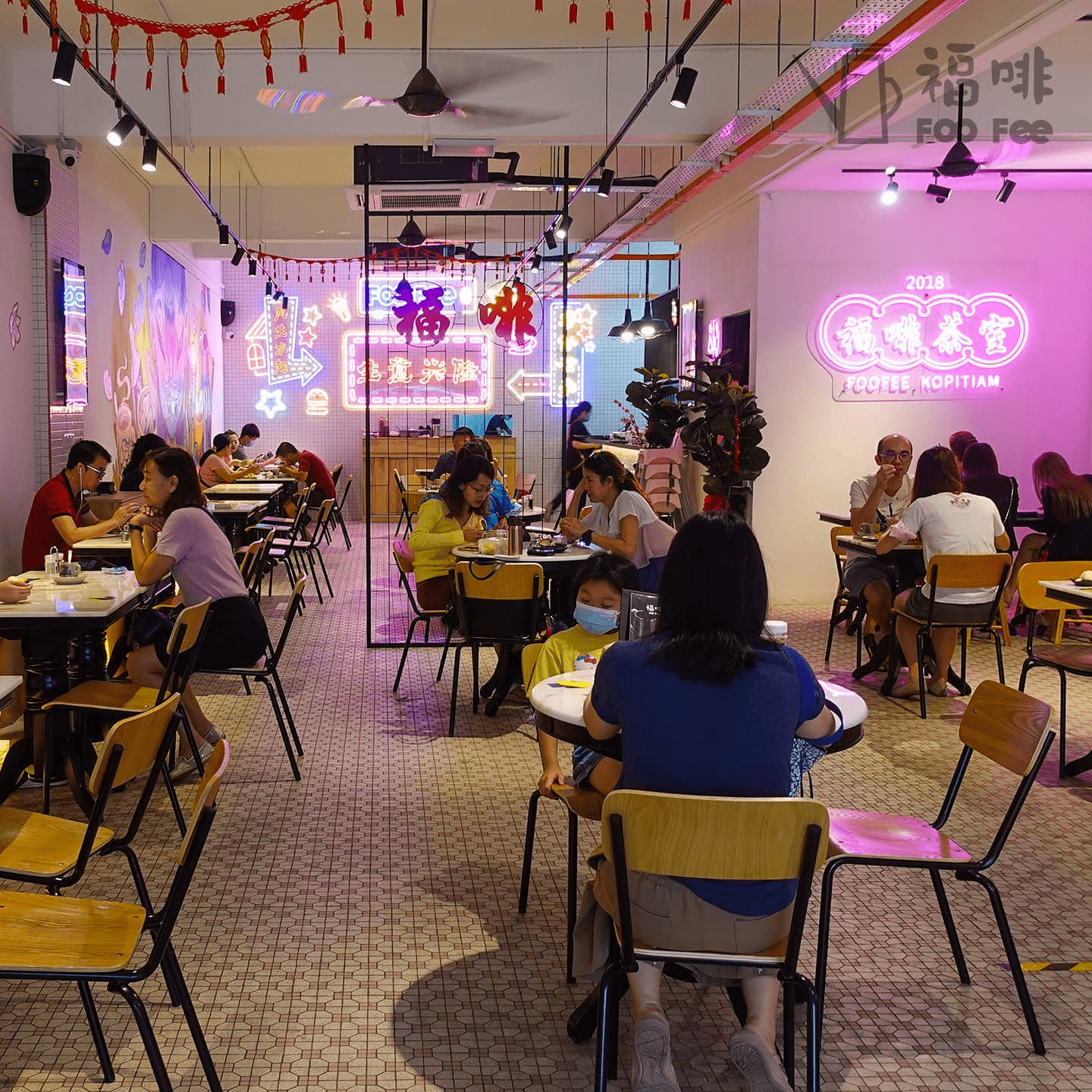 Image credit: Foo Fee 福啡
For some, nothing is quite as fulfilling for breakfast as a plate of kaya roti bakar. At Foo Fee, you can order this classic kopitiam fare, Kaya Butter Toast (RM13.20) – a set meal with half-boiled eggs and a drink of your choice – in a modern space with neon signs and street art murals. 
Foo Fee also serves their breakfast specials from opening till closing, so you can swing by whenever – for tea time, or to have breakfast for dinner.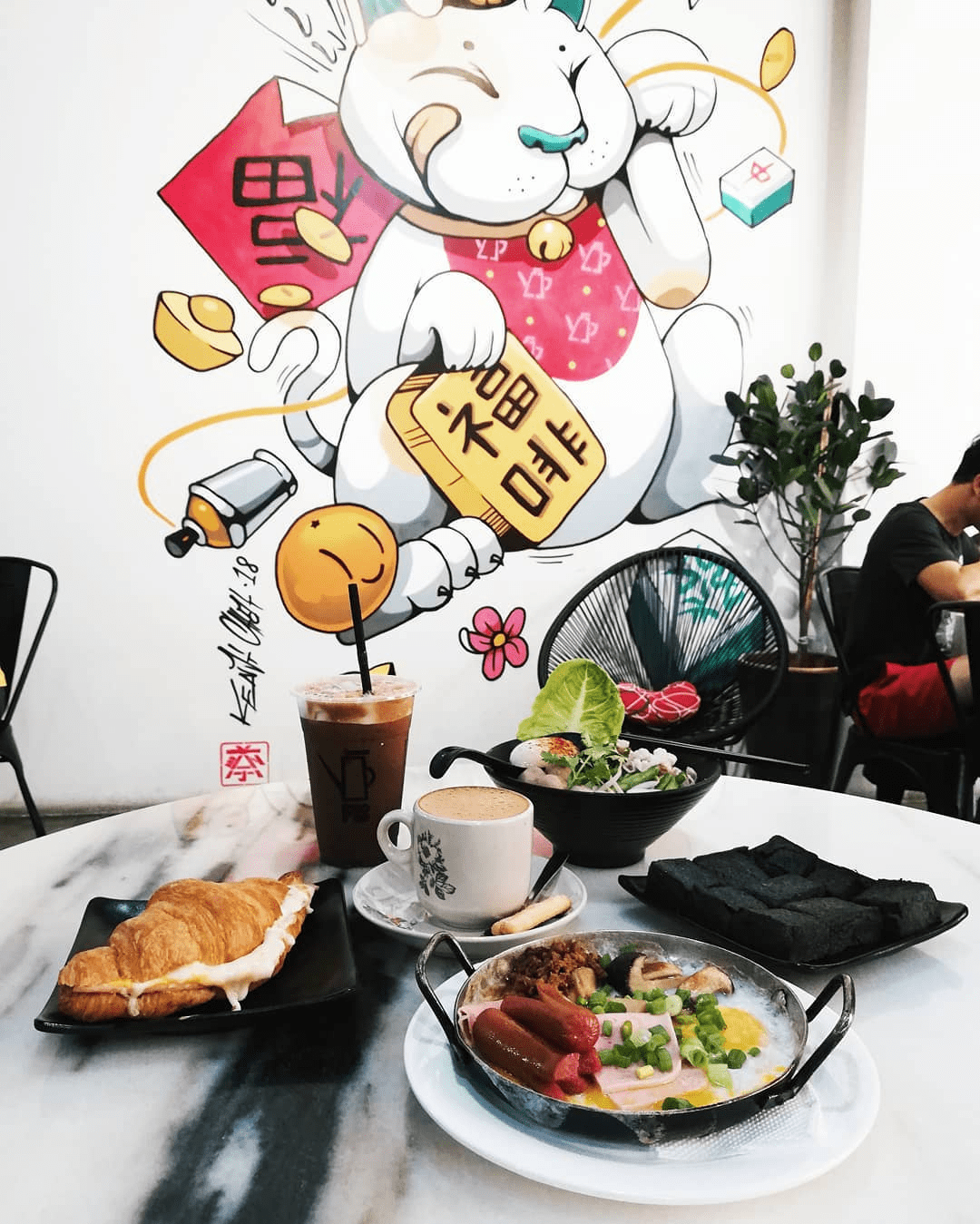 Image credit: @vickytheng
If you decide to skip on the Malaysian classics, there's Classic Vietnamese Egg (RM9), another popular order that comes with eggs, sausages, minced pork, mushrooms, and Chinese sausages in a pan. The Otak-Otak Bun (RM9.80) with deep-fried otak otak between steamed lotus buns is one of many pau and bun options on their menu. 
To complete your meal, order their Kopi C (RM4.80) or MK (RM5.10) – a signature drink from Foo Fee that blends rich chocolate with coffee.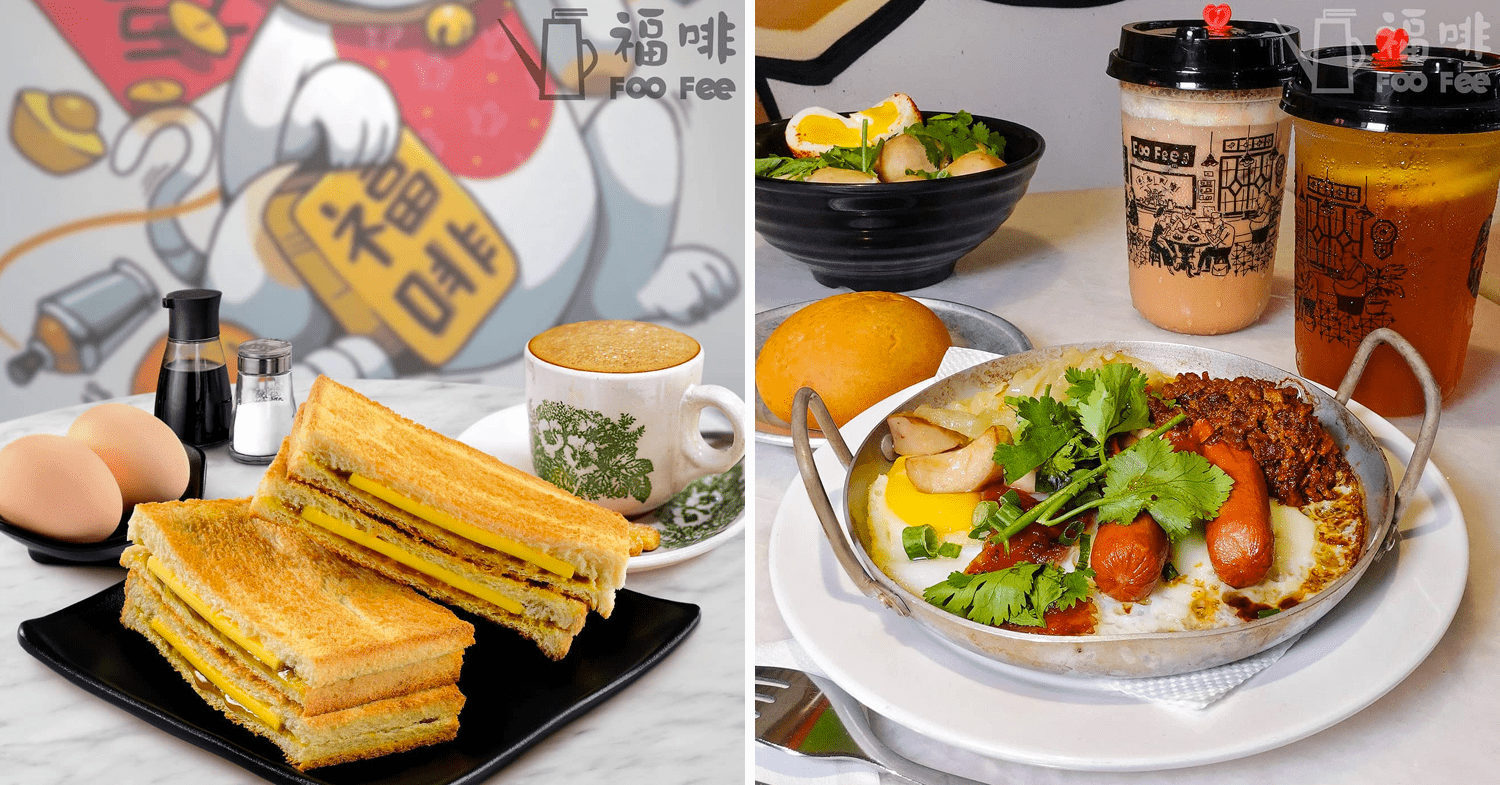 Image adapted from: Foo Fee 福啡 and Foo Fee 福啡
Address: G32 Fortune Perdana Lakeside, Jalan Metro Perdana, Kepong, 52100, Kuala Lumpur
Opening hours: 8AM-6PM, Daily
Contact: Foo Fee Facebook | Instagram
---
---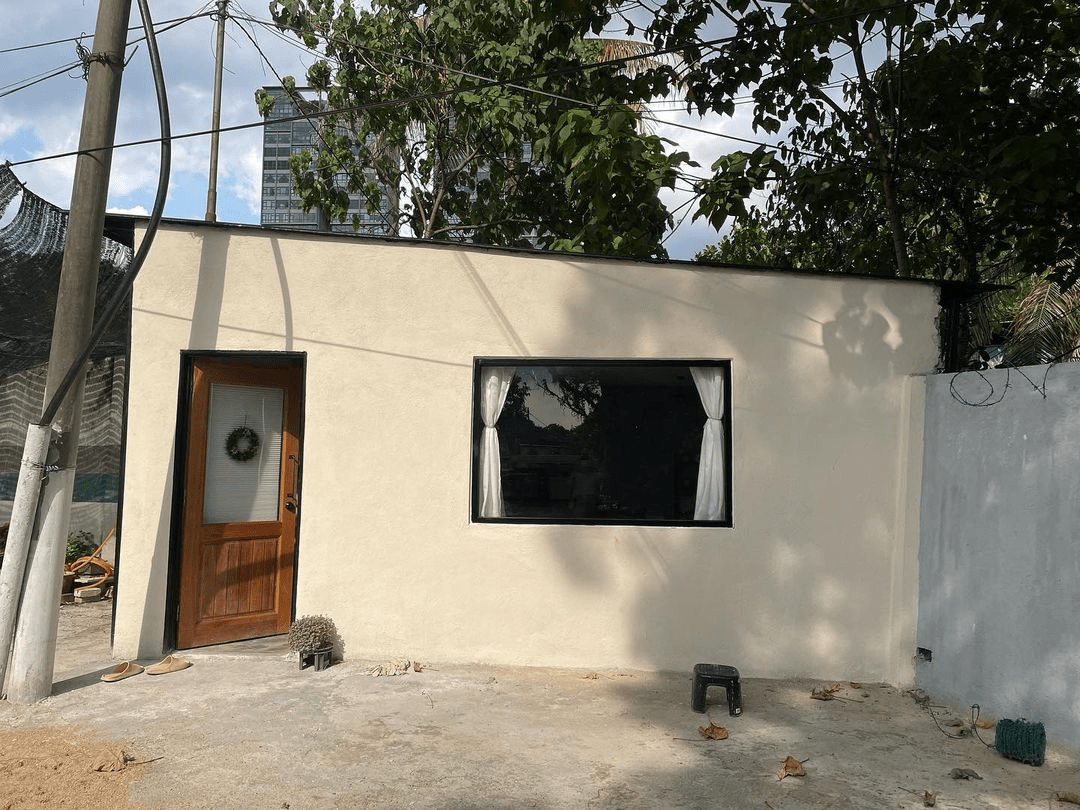 Image credit: @untitled__cafe
It's easy to miss Untitled. This hidden cafe on Jalan Wangsa looks more like a storage shed, with just a single door and window part of its simple facade. But step inside and you'll discover the quirky charms of the signless cafe, with its cosy space featuring minimal, tasteful decor items.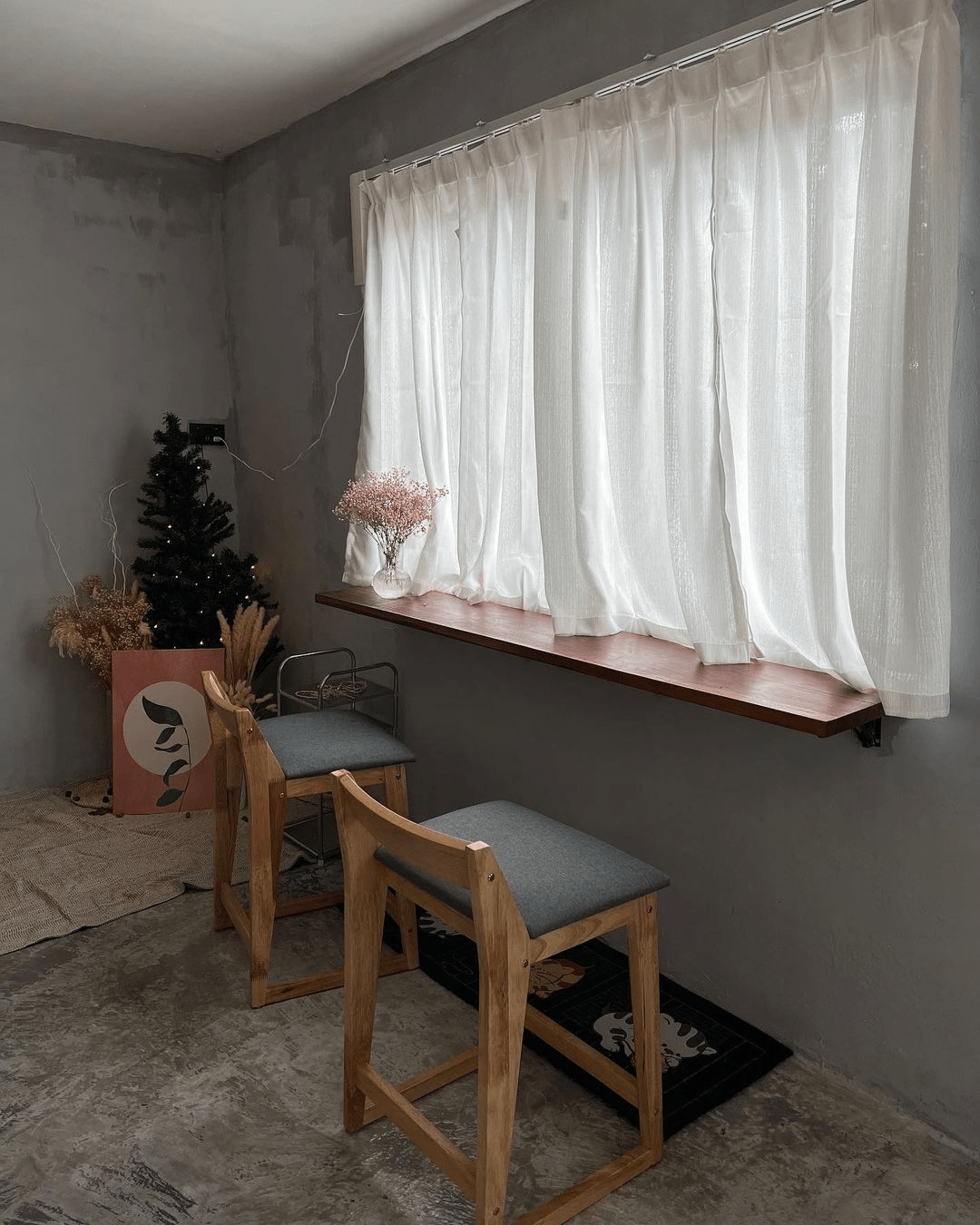 Image credit: @weisan1204
Despite their smaller size, the cafe's menu is pretty extensive. They serve Japanese dishes, including Japanese Grilled Rice Cakes (RM5/each) in nine different sweet and savoury flavours, to Oden (RM15) and four choices of donburi (from RM15).
There's also the All-Day Brunch (RM15) if you prefer a heartier meal. This brunch set comes with a base of your choice – croissant, wrap, or sandwich – and filling options of crispy bacon, mushroom chicken sausage, pork sausage sliced ham, or Hokkaido crab stick. 
For drinks, the Coconut Americano (RM15) pairs fresh coconut water with a shot of espresso.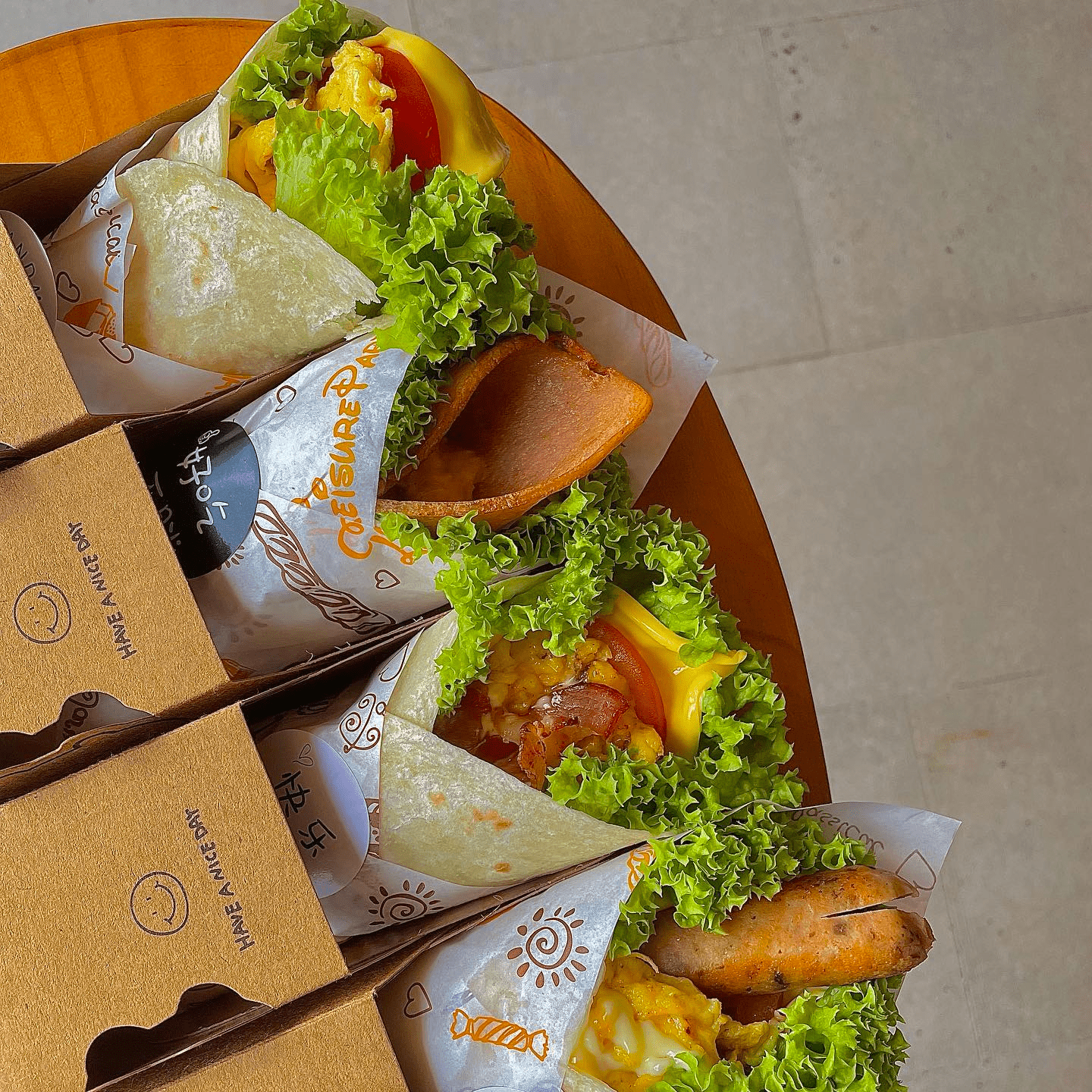 Image credit: Untitled
As Untitled has been seeing a steady stream of diners due to their unique space – but is only open from Fridays to Sundays – they are currently accepting dine-in reservations. You can leave a message on their social media pages, or WhatsApp number, to book a spot.
Address: 31, Jalan Wangsa 1/1A, Taman Wangsa Aman 52200, Kuala Lumpur
Opening hours: Fri – Sun 11AM-7PM (Closed Mondays to Thursdays)
Contact: Untitled Facebook | Instagram
---
7. Skinny Dip – neighbourhood cafe serving all-day breakfast
---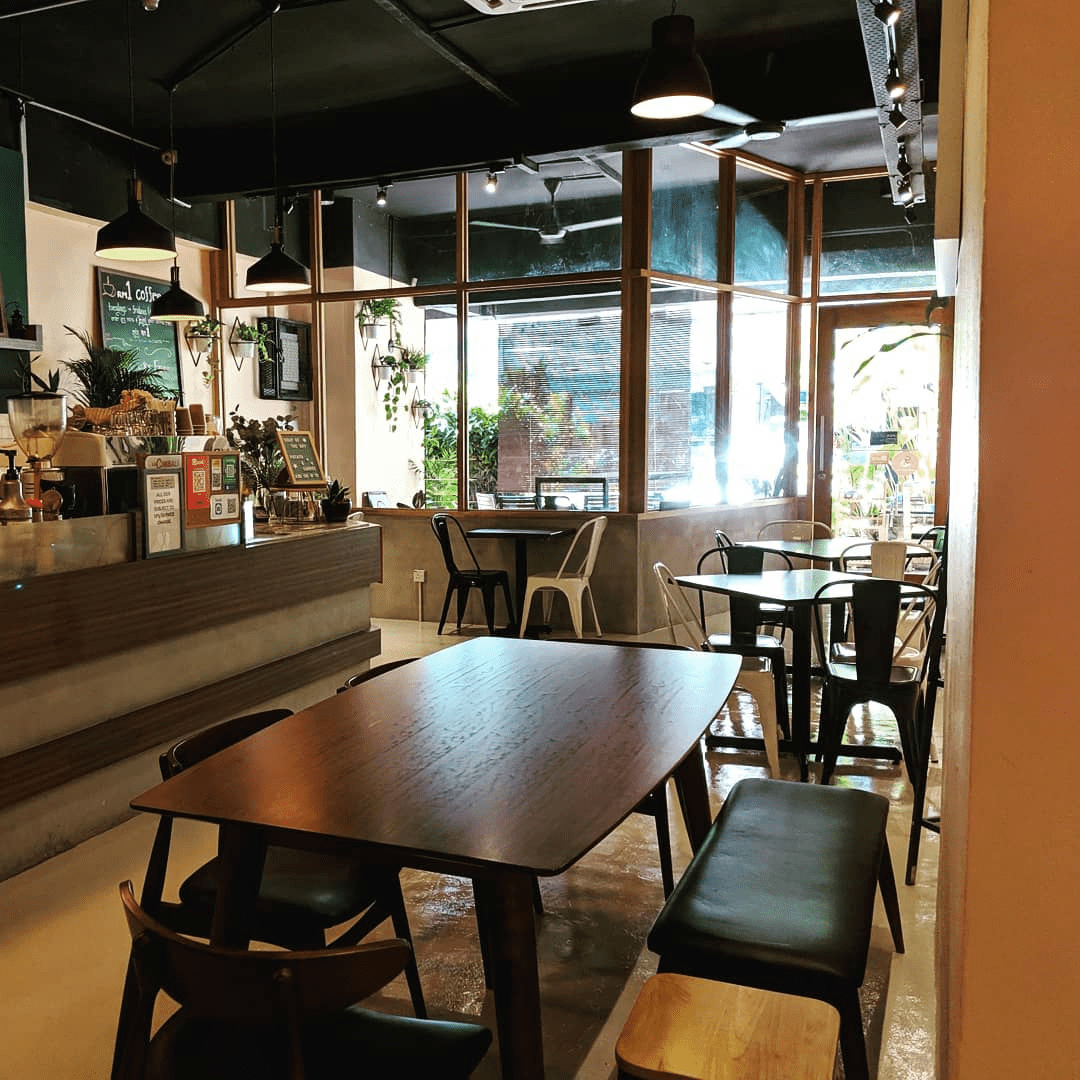 Image credit: Skinny Dip KL 
Tucked among a row of shops in Medan Putra Business Centre, and just a stone's throw from Taman Tasik Menjalara, is Skinny Dip, a neighbourhood cafe that's been around since 2017.
You might miss out on this cafe due to the wood blinds that block off the sunlight for patrons opting to take a seat at their outdoor dining space. But the abundance of greenery and the signboard bearing their cheeky name will be easy to spot even from afar.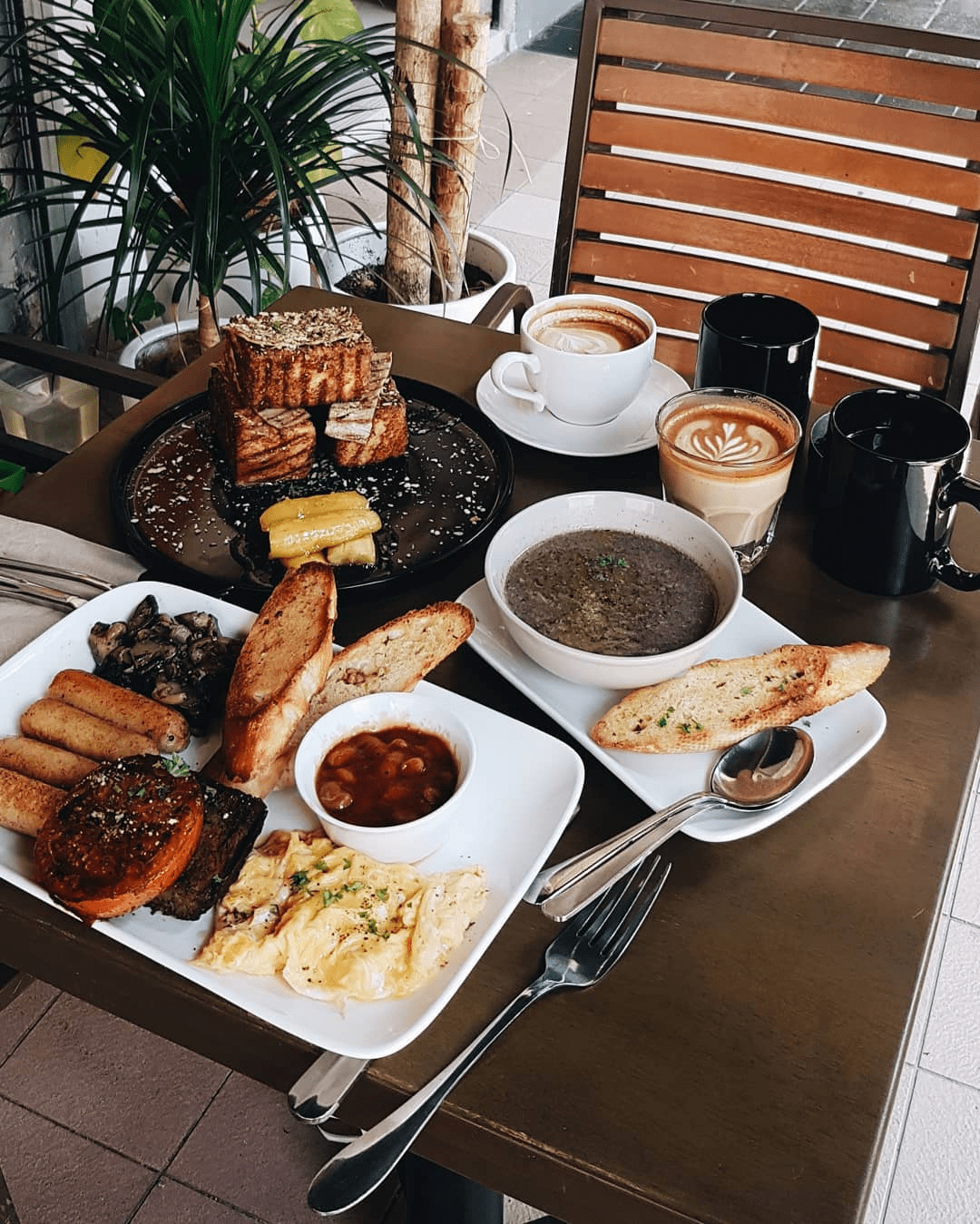 Image credit: @vivians_lee
Plan to have a slow morning when coming here for a meal, as they serve all-day breakfast. Some of their recommended ones are The Big Breaky (RM27) with seven ingredients, including chicken sausages and smoked barbecue baked beans. 
A crowd favourite is their Grilled Chicken Chop (RM23) – grilled, lemongrass-infused chicken thigh served with pesto-cranberry rice and various vegetables. The Big-Ass Fish & Chips (RM25) and Big-Ass Chicken Garing (RM18) are other popular orders.
Address: 3, Jalan Medan Putra 3, Medan Putra Business Centre, 52200 Kuala Lumpur, WPKL
Opening hours: Tue – Fri 10AM-10PM | Sat & Sun 9AM-10PM (Closed Mondays)
Contact: 03-6731 1291 | Skinny Dip Facebook | Instagram
---
---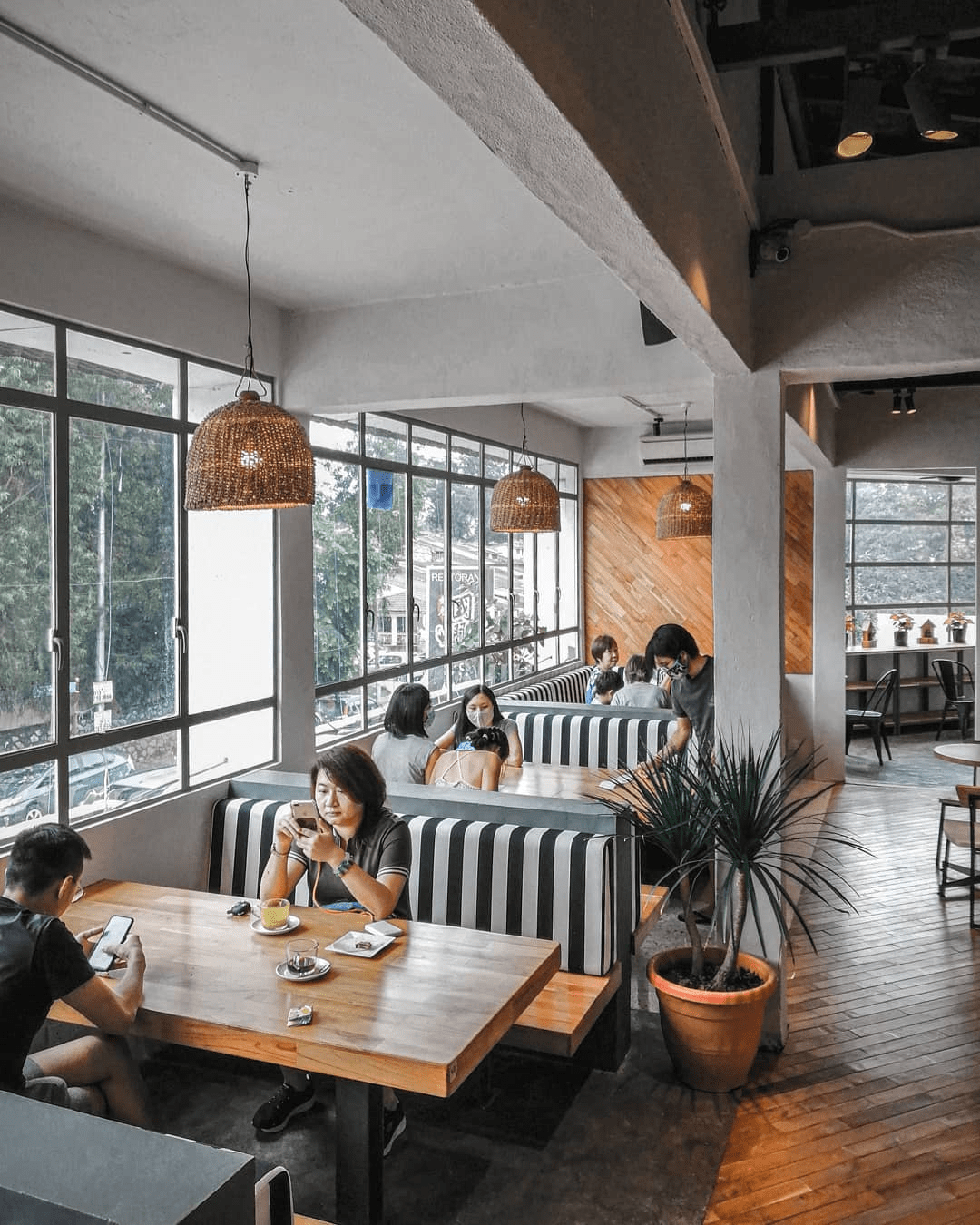 Image credit: @ykc.94
BeReal has been attracting patrons from near and far due to their tastefully decorated modern space with a touch of natural Bohemian chic. Their food offerings made with organic and sustainably sourced ingredients are also a plus for more health-conscious individuals.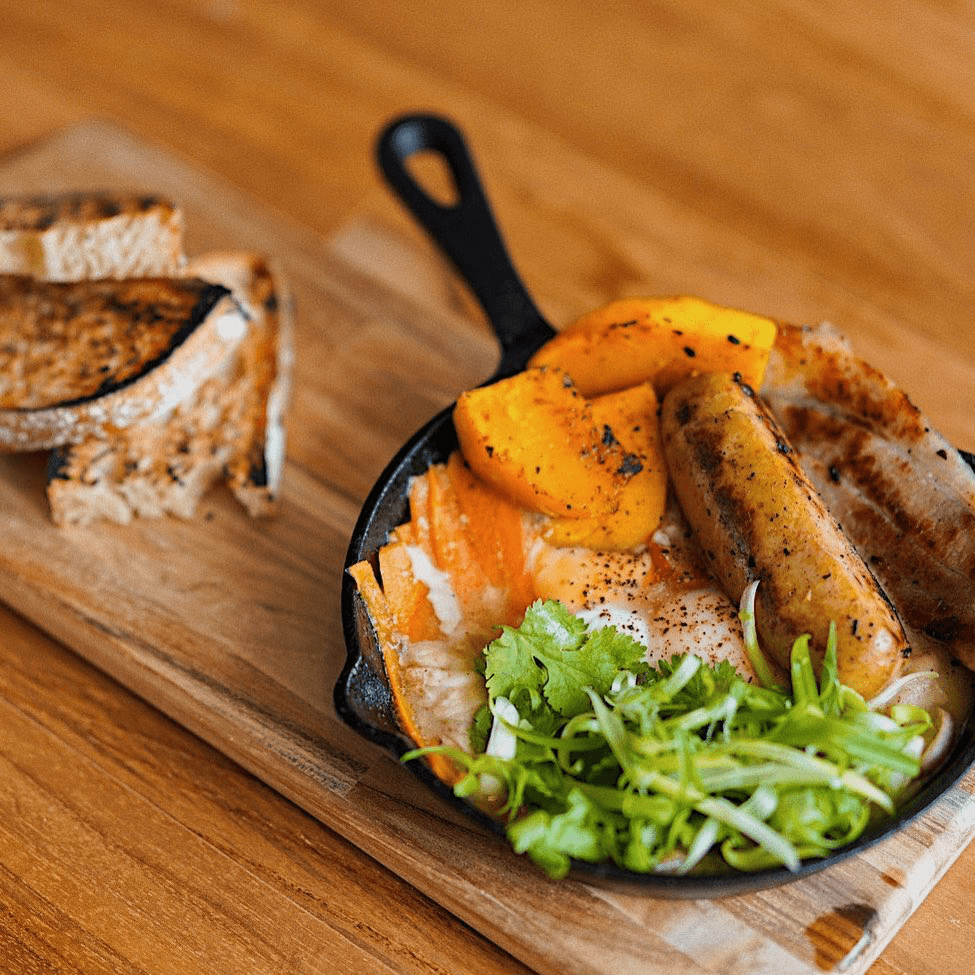 Image credit: @bereal_malaysia
Not many cafes in the city serve vegetarian-friendly meals, but BeReal happens to have a range of meat-free crowd pleasers, including salads, soups, sandwiches, and even Gluten-free desserts.
They also bake their own sourdough loaves – try them out in dishes such as Kefir Custard Black Garlic French Toast (RM17.90) and Pumpkin Tamarind Soup (RM17.90) with sourdough bread. Vegetarian diners can look out for a green 'V' symbol next to menu items to help them easily find dishes to order.
The Gluten-free Sugar Free Lemoncurd Cheesecake (RM14.50/slice) sweetened with lakanto monkfruit sweetener and candied Bentong ginger is a cake to consider if you have any dietary concerns.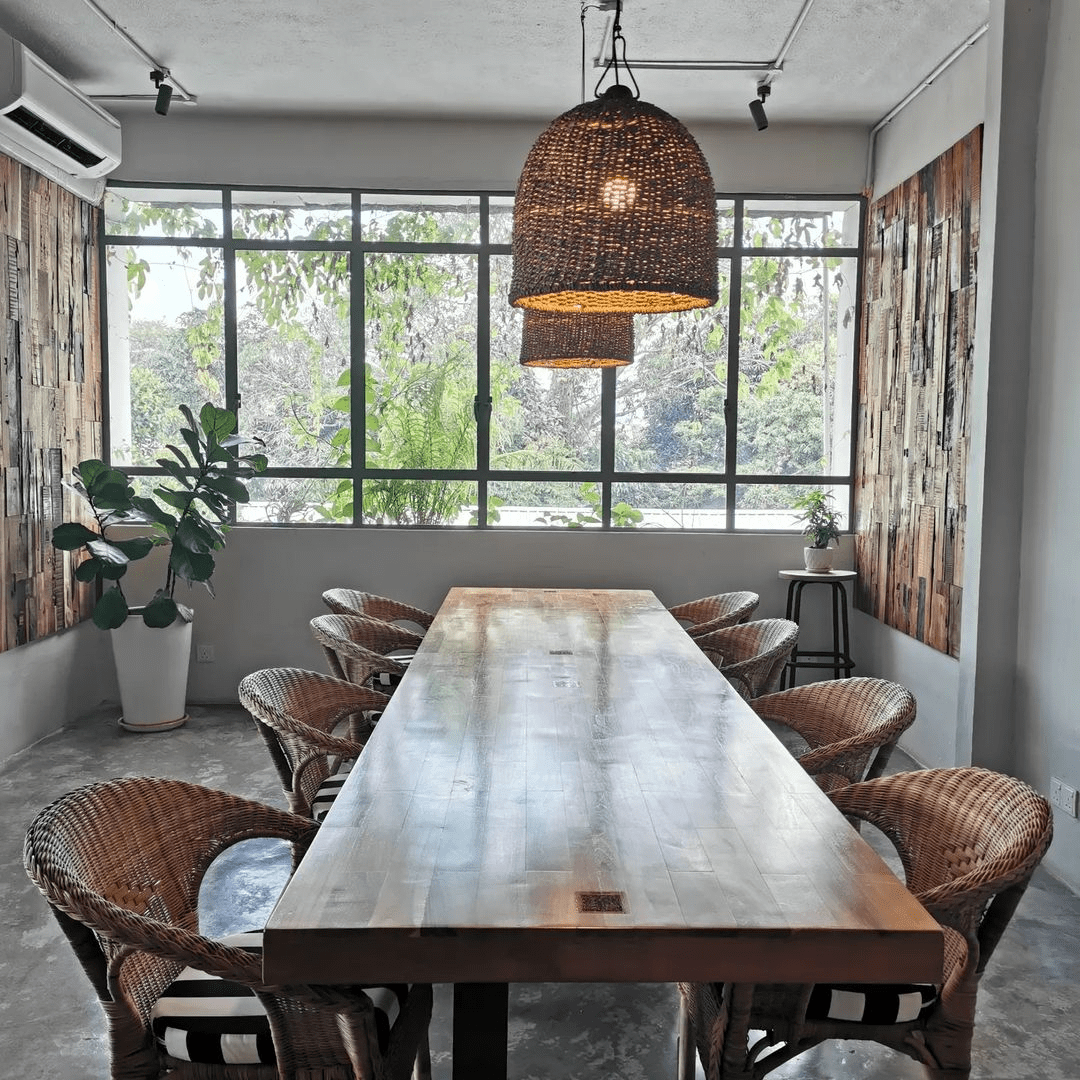 Image credit: @niupoon
Their healthy options also extend to their drinks – from Wheatgrass (RM13) to Coffee Kombucha (RM12), and Green Detox Juice (RM18), which contains organic lettuce, acacia mangium honey, dates, and coconut oil.
Address: 44-1, First Floor, Jalan Burung Pucung, Taman Bukit Maluri 52100 Kuala Lumpur
Opening hours: Wed – Mon 8.30AM-6.30PM (Closed Tuesdays)
Contact: 012-775 6339 | BeReal Facebook | Instagram
---
9. Hinz Cafe – cosy hideout for mille crepe cakes  
---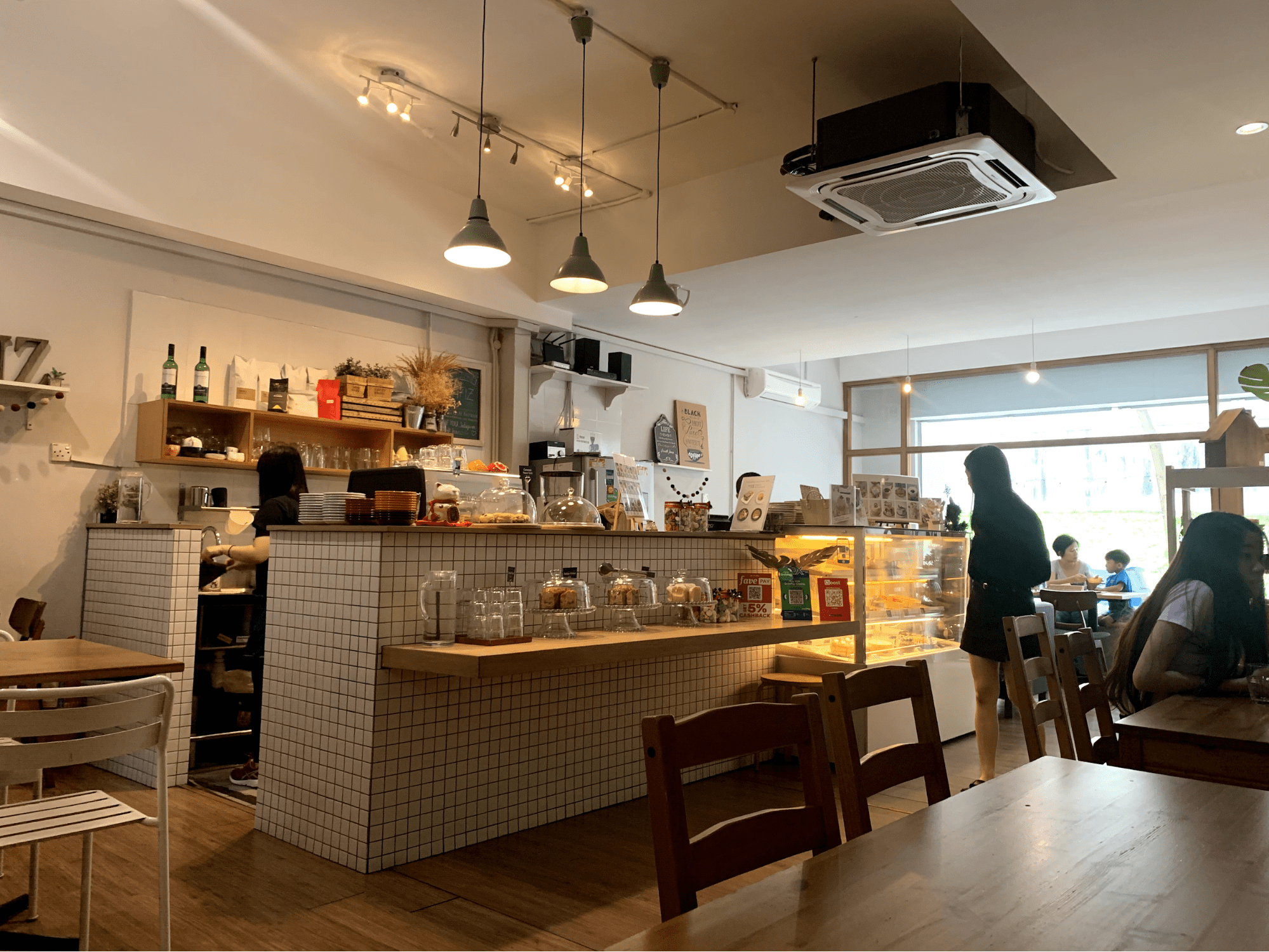 Image credit: Escar Ong
When it comes to sweet desserts, Hinz Cafe is an unassuming bakery cafe that those with a sweet tooth will want to visit to get their fix of mille crepe cakes, cheesecakes, and more in Bandar Menjalara.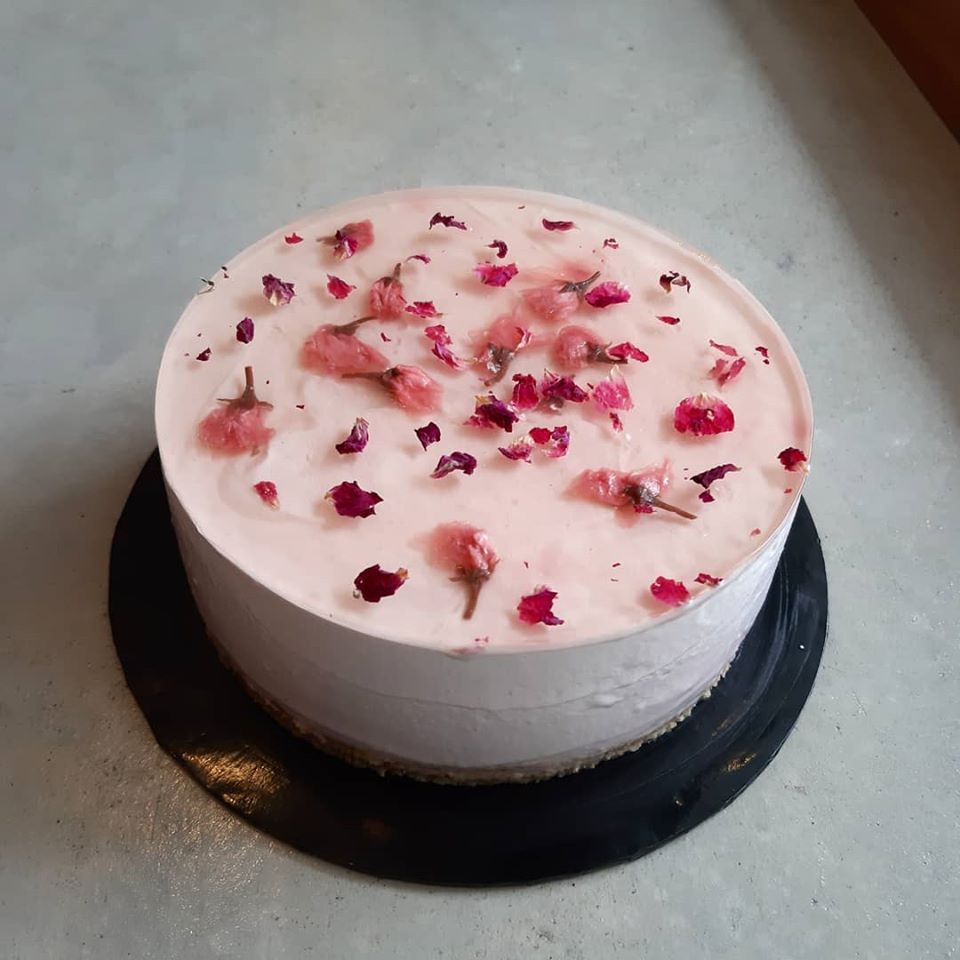 Image credit: Hinz Cafe
Their range of mille crepe cakes is not to be missed out on. This includes Sakura Cheesecake – a decadent mille crepe cake infused with sakura blossoms that tastes as good as it is pretty to look at. You can order this as a whole cake (RM78), or per slice (RM12.50) if you're opting to dine-in.
Hinz Cafe also bakes pastries that you can browse through at the counter – Buttery Scones (RM5/pc) and Choux Au Craquelin (RM5/pc), are some lighter sweet treats that you'll see here.
Address: 73, Jalan 11/62a, Bandar Menjalara, 52200 Kuala Lumpur
Opening hours: Tue – Sun 9AM-6PM (Closed Mondays)
Contact: 03-6270 0008 | Hinz Cafe Facebook
---
10. Duddells LewisGene – variety of cheesecakes
---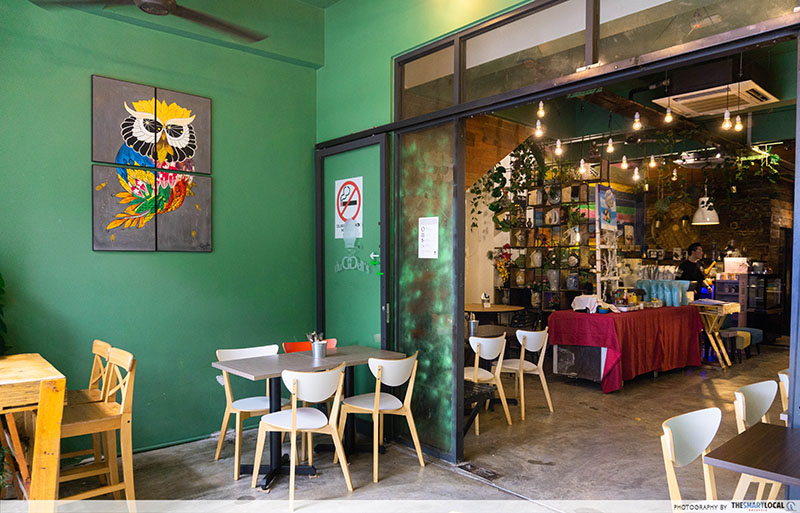 Anyone craving cheesecakes in Kepong can make a stop at Duddells Lewisgene. They serve a wide variety of cheesecake flavours from their no-frills premise with whimsical decor items and exposed lightbulbs.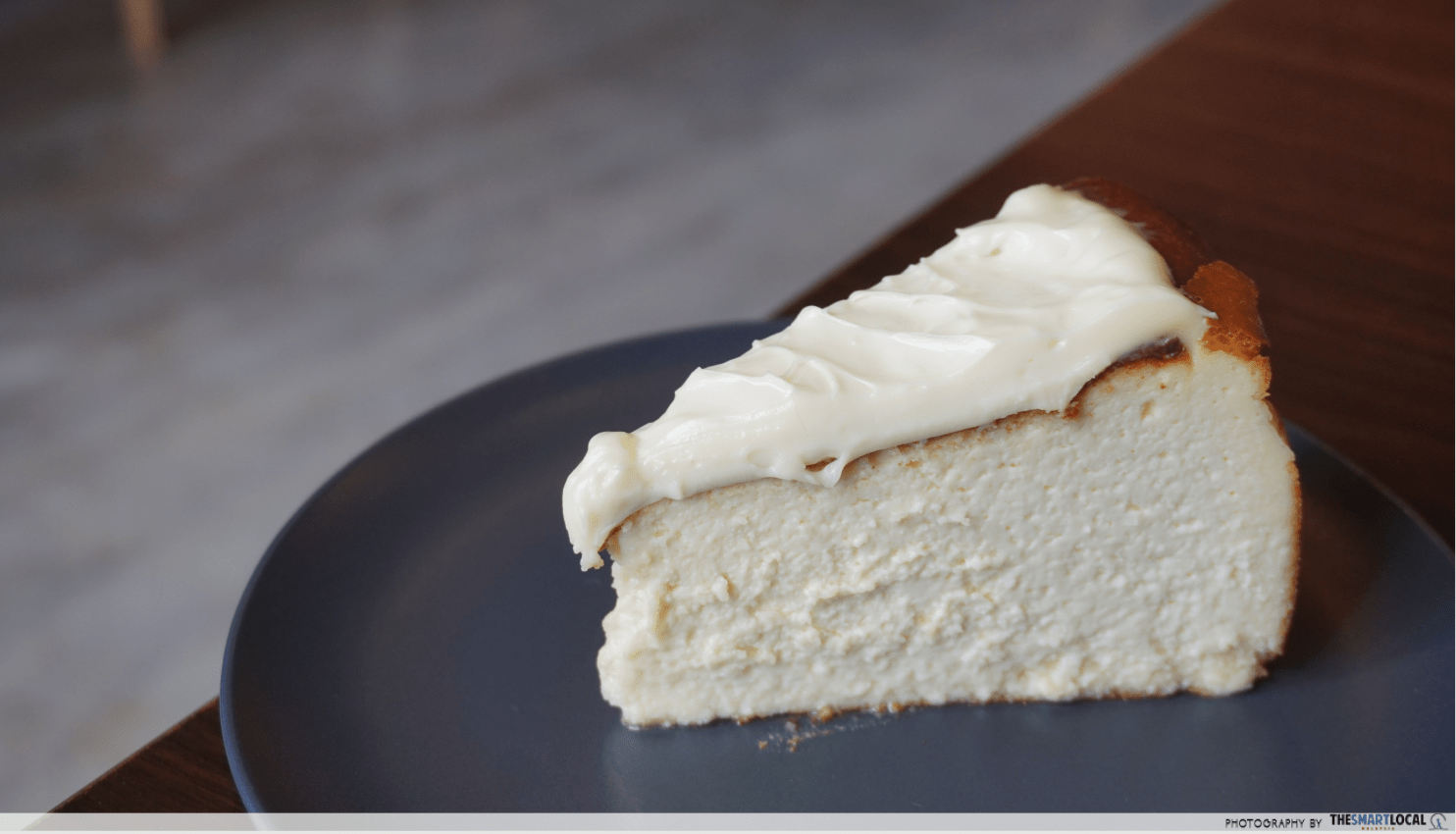 Some of their must-try cheesecakes are the Volcano Burnt (RM16.90), a signature cheesecake made with mascarpone cream cheese, and Key Lime (RM15.90) – a key lime pie-inspired treat with just a tinge of tartness that pairs nicely with the cake's sweetness.
Read our feature to find out more about Duddells LewisGene.
---
Cafes in and near Kepong 
---
Cafehopping is a favourite pastime among Malaysians, with plenty of familiar and new eateries keeping us entertained on the weekends. While there are many popular cafes with aesthetic interiors located in the heart of KL, you'll be pleasantly surprised by what you can find in and around Kepong too.
Other cafes to check out in the Klang Valley:
---
Cover image adapted from: Man Man cafe, @jd_chang, and @ykc.94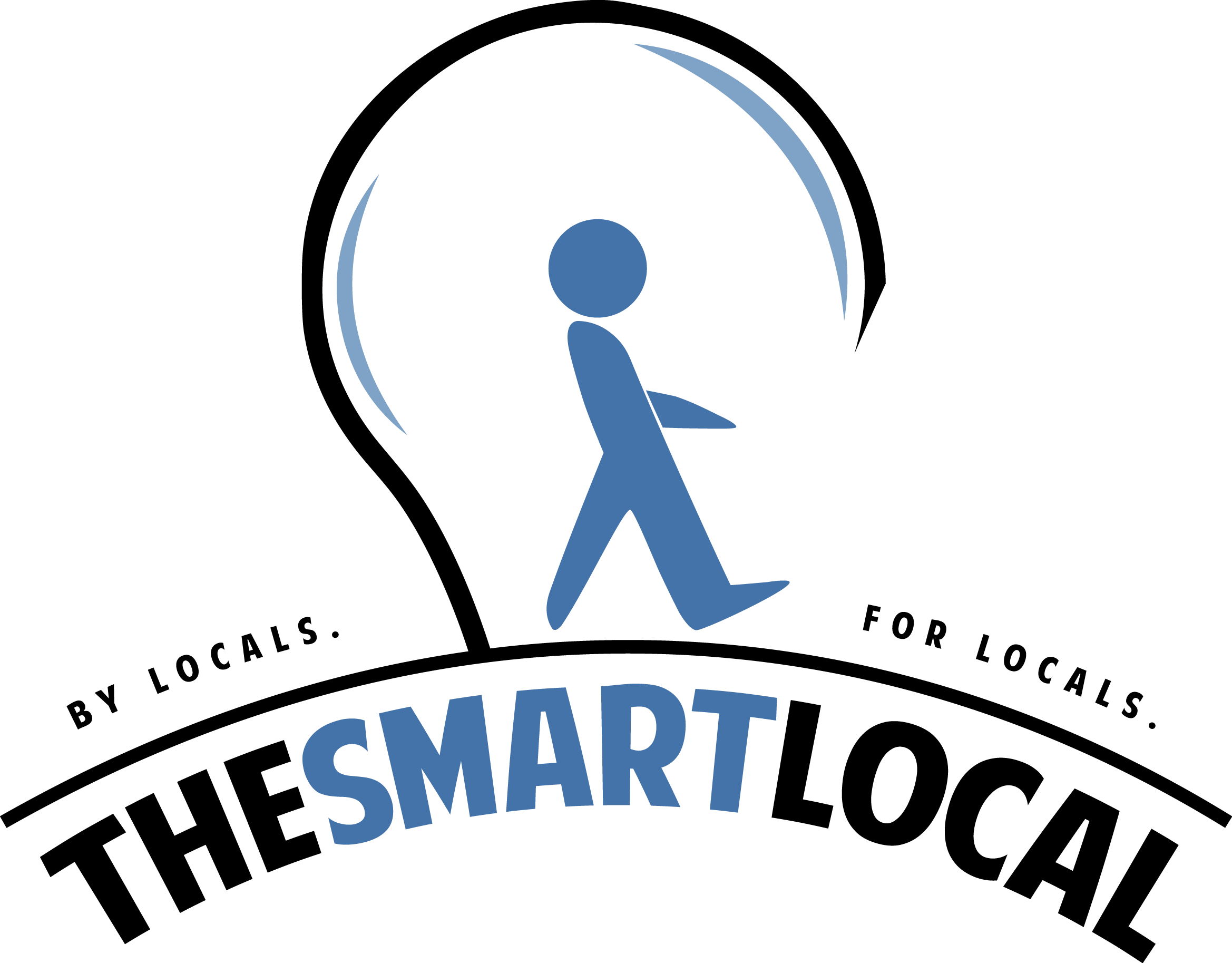 Drop us your email so you won't miss the latest news.