Chinese restaurants in Cyberjaya
---
Cyberjaya is smack dab in the middle of several areas that are known for good Chinese food – Puchong, Dengkil, and Seri Kembangan. So it often has to put up a good fight to get locals to stay in town for its Chinese food offerings. But for those who want to skip out on the drive and still crave good Chinese food, we've compiled a list of 9 Chinese restaurants in Cyberjaya here to get your yum cha and bak kut teh fixes.
Check out our other food guides:
---
1. Restoran Soon Seng – legit bak kut teh from Klang
---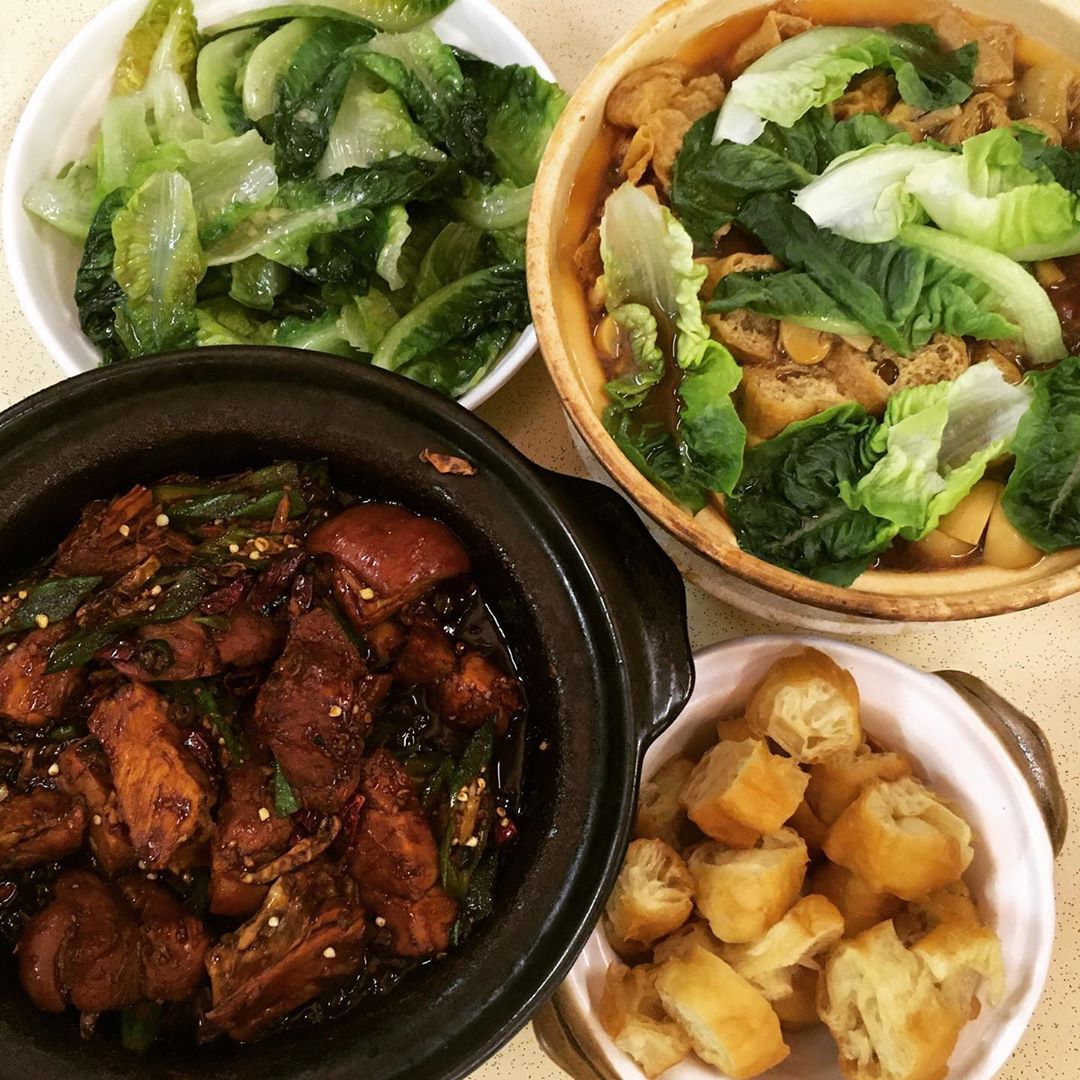 Image credit: @andreltt
Getting to Klang from Cyberjaya is a 45-minute drive that often dampens your craving for bak kut teh once you get there. But with Restoran Soon Seng moving into town, you no longer have to make the lengthy trip to get a legit bowl of BKT, since the restaurant originated from Klang.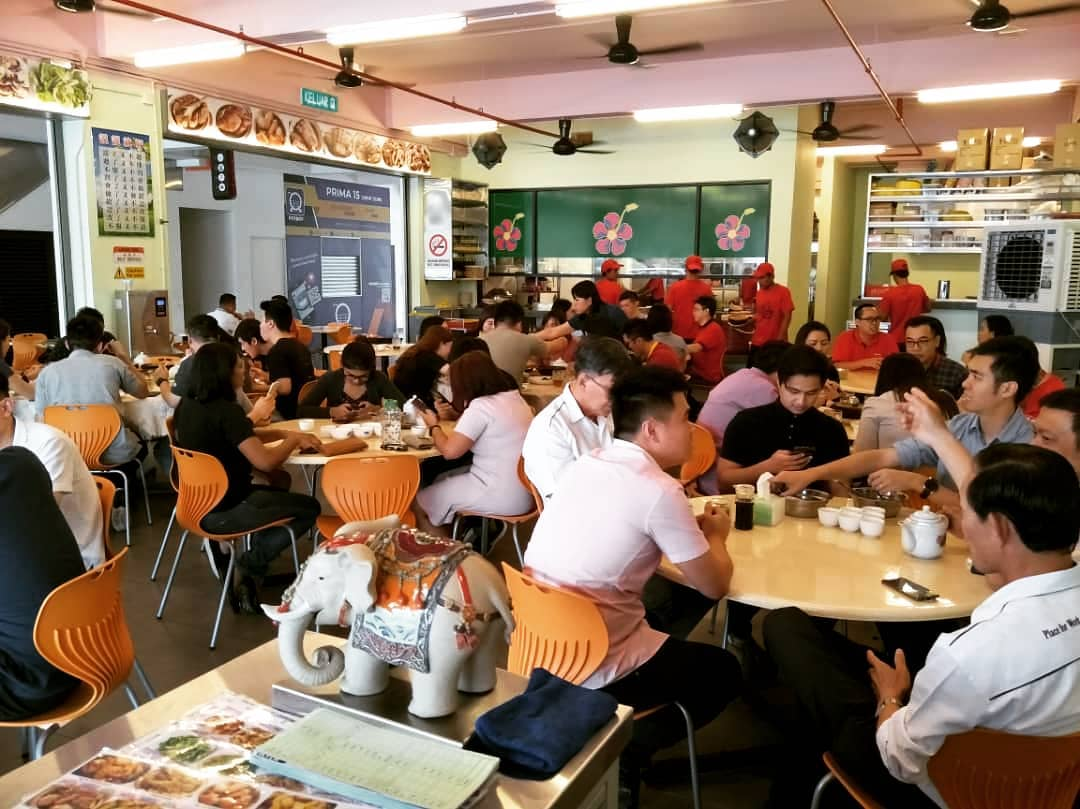 Image credit: @soonsengbktgroup
There are several ways to get your BKT fix here: Soup (RM16.50/small), Dry (RM17.50/small), or with Fish (RM43/small). A small claypot feeds up to 3, as pork, fu chok, enoki mushrooms, and lettuce get served generously in the thick, flavourful broth.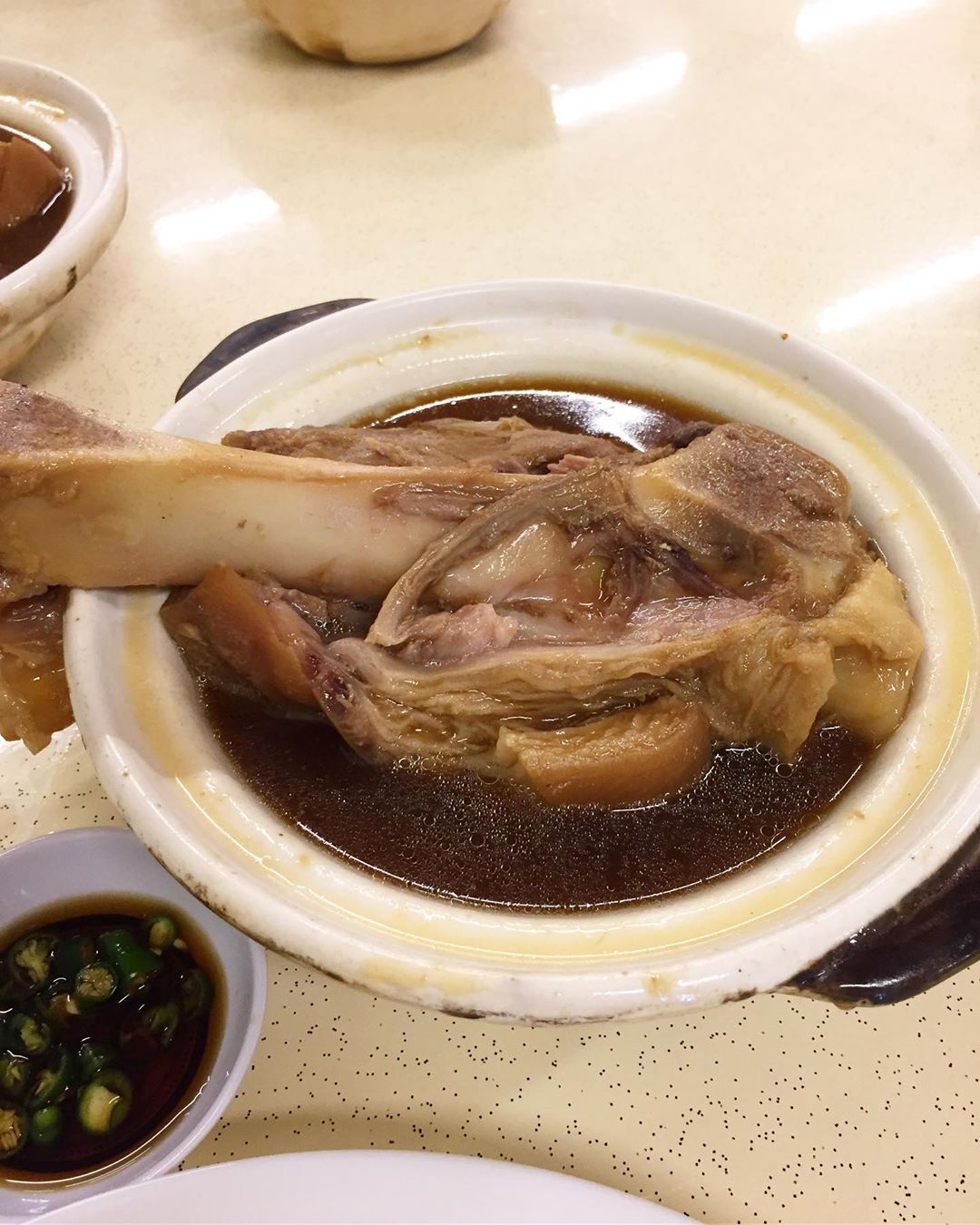 Image credit: @pekenoms
The rice here is fragrant to pair with your meat, and you can add on a bowl of youtiao (RM2.50) or just have a claypot of taukee or taupok (both RM9). 
Address: G-5, Kanvas @ Prima, 15, Jalan Teknokrat 6, 63000 Cyberjaya, Selangor
Opening hours: Wed-Mon 8AM-3PM & 6PM-9PM | Tues 8AM-3PM
Telephone: 019-228 8366
Website
---
2. Restaurant Hinz Kitchen – over 600 rice and noodle dishes
---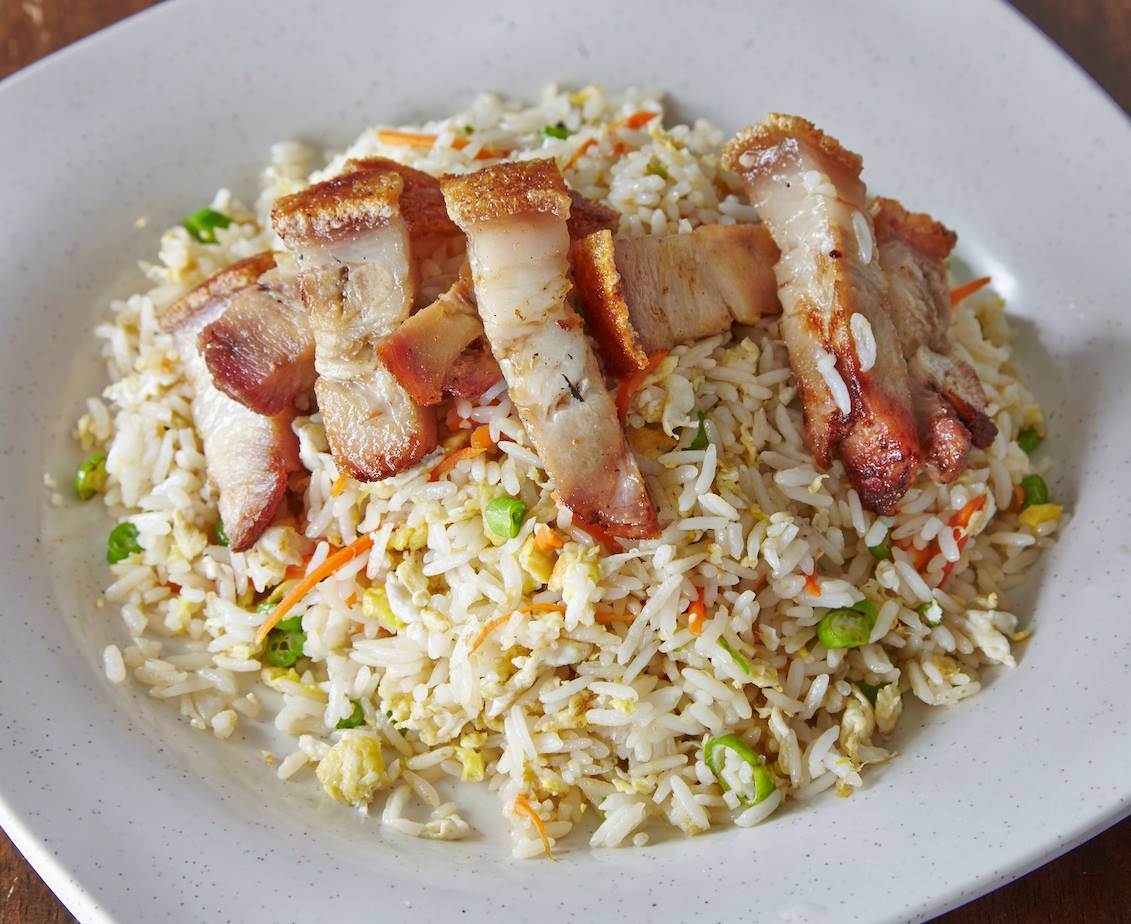 Image credit: HINZ Kitchen 
Restorant Hinz Kitchen has over 600 Chinese dishes on its menu. So if you're craving juicy and extra crispy siew yoke in Roasted Pork Fried Rice (RM9) or thin slices of char siew in Char Siew Wanton Noodle (RM6), drop by this restaurant.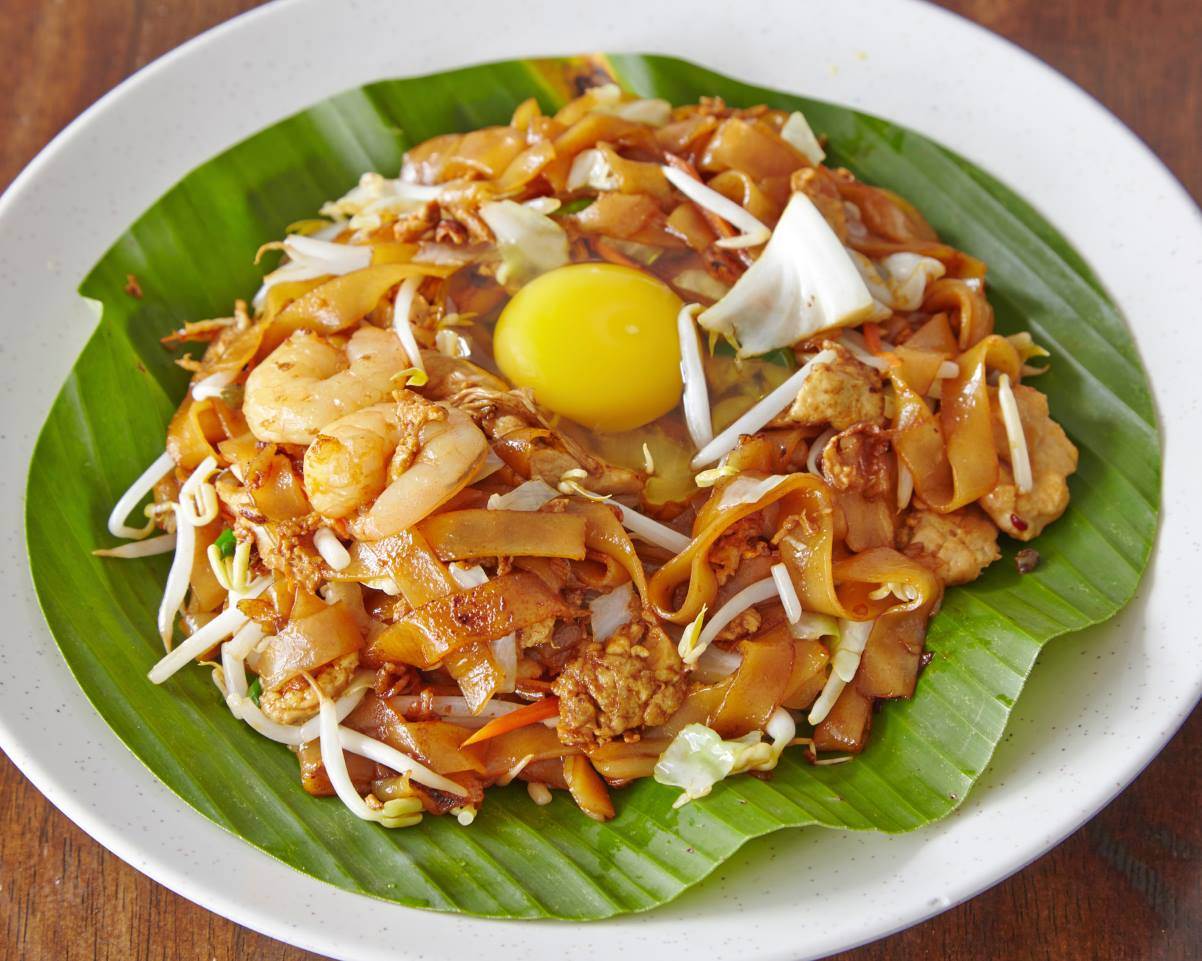 Fried Kuey Teow topped with a raw egg that gets cooked when you mix the steaming noodles
Image credit: HINZ Kitchen 
A fave among locals are Luncheon Meat Fried Rice (RM7.90) and Fried Kuey Teow with Raw Egg (RM7). You can even switch out the noodles in the noodle dishes here with yellow mee, bee hoon, loh shi fun, kuey teow, or wanton mee.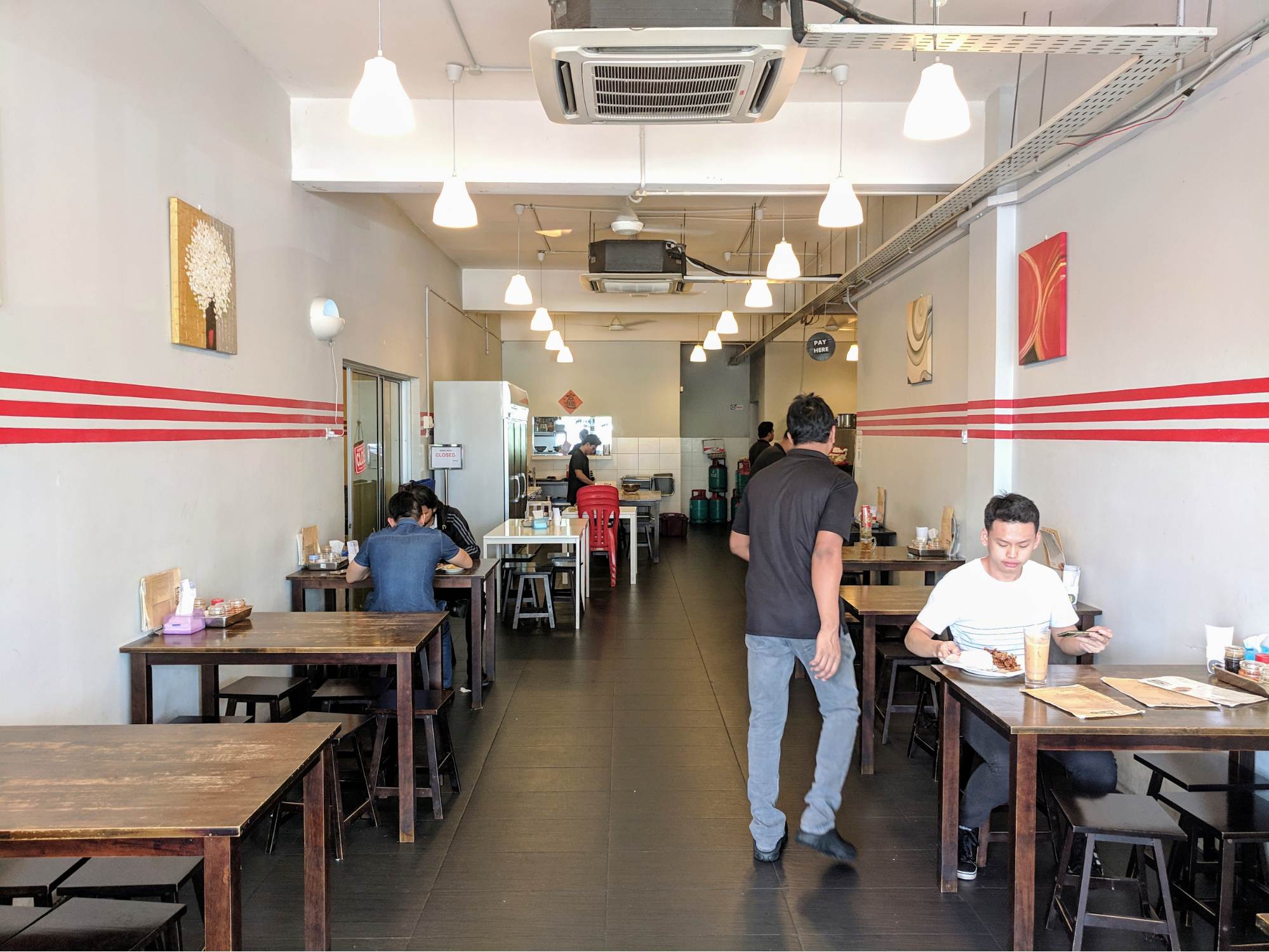 Image credit: Luke Matarazzo
As this restaurant only opens during the weekdays, there's often a lunch crowd of office workers here between 12PM and 2PM. But show up anytime before then, or head over for dinner to skip the main crowd.
Address: No 11, Block C, Jalan GC1 Glomac, Cyberjaya
Opening hours: Mon-Fri 10AM-4PM & 6PM-10PM (Closed Saturdays & Sundays)
Telephone: 012-268 0621
Website 
---
3. Chan Kee Chilli Pan Mee – adjust the spice in your chili pan mee
---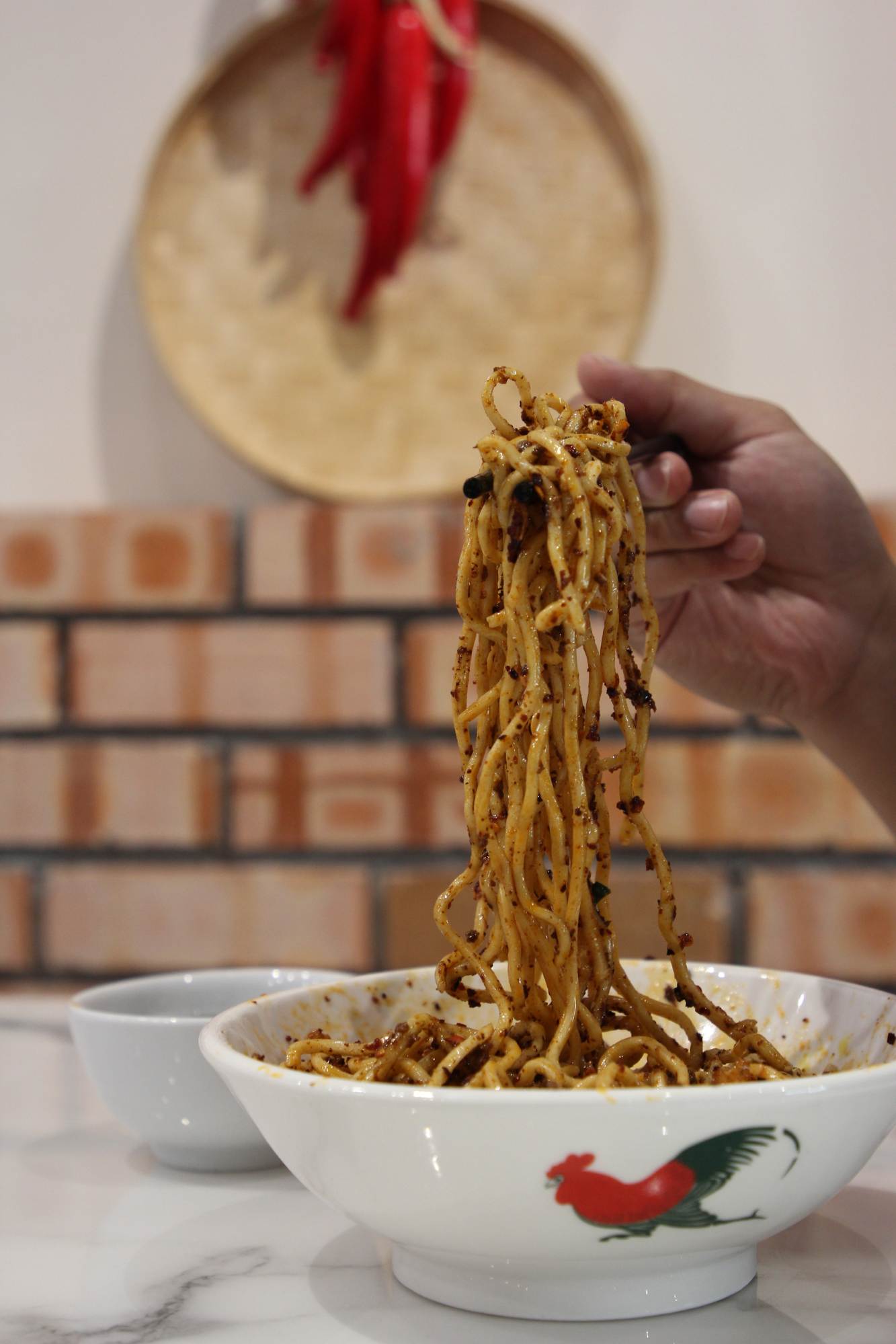 Image credit: Kam Siong Oon
Locals usually head to chains like Face to Face Noodles to sort out their pan mee cravings in Cyberjaya. But there's another pan mee-specialty spot in town to check out called Chan Kee Chili Pan Mee. It serves pan mee that's similar in style to 2 famous shops in KL – Kin Kin Chili Pan Mee and Super Kitchen Chili Pan Mee.
Spice lovers will be happy to know that you can adjust the level of spiciness in their Signature Chili Pan Mee (RM12.90). But no worries if you can't handle the heat – opt for the Traditional Soup Pan Mee (RM12.90) that serves all the classic flavours of pan mee with bouncy noodles.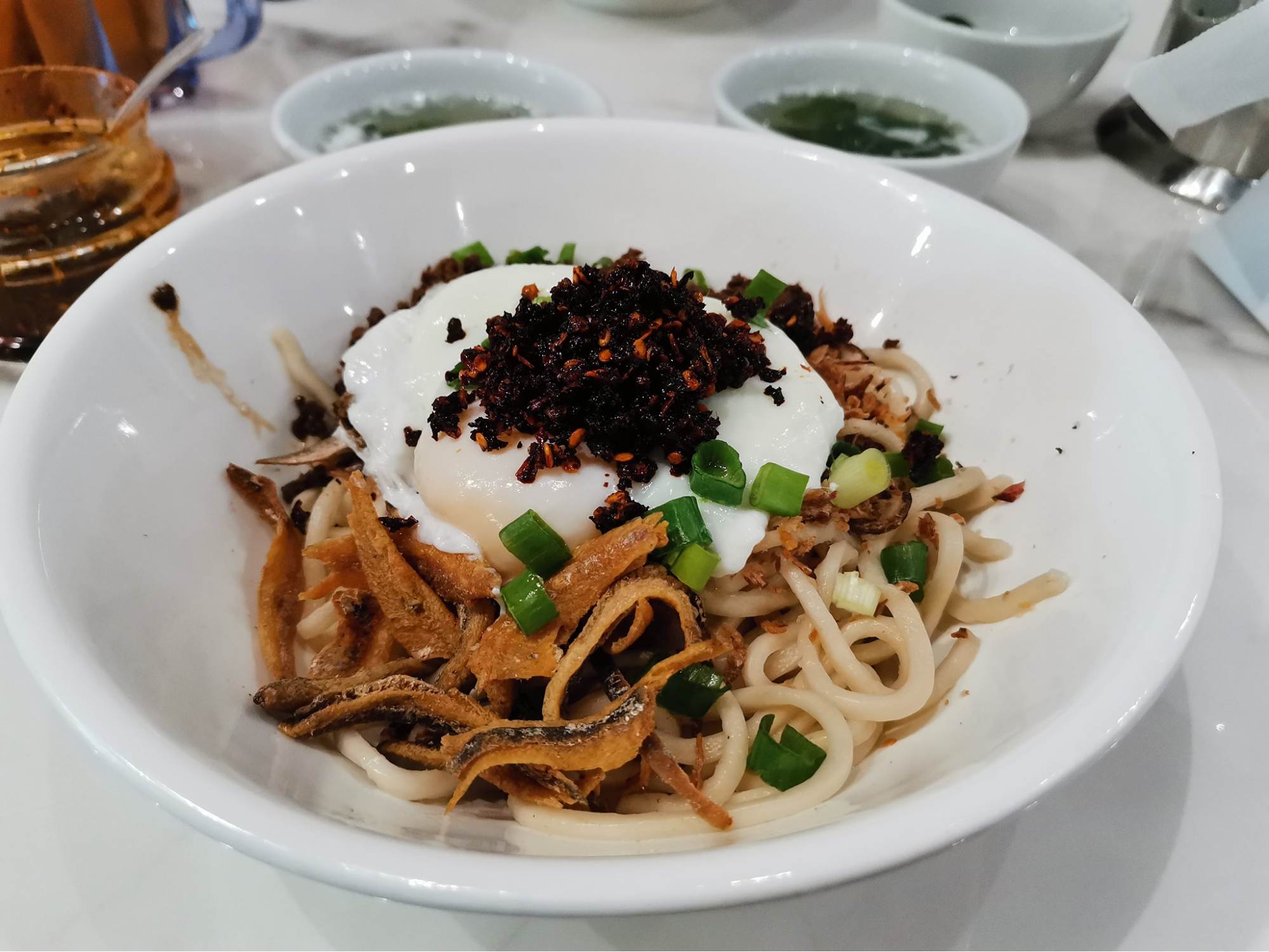 Image credit: Enrico Loh
They also have a series of side dishes to go with their noodles. The Homemade Fish Paste (RM8.50), Fried Beancurd (RM6.50), and Mixed Fish and Meat Balls (RM12.50) are popular add-ons for more crunch and bite to your pan mee.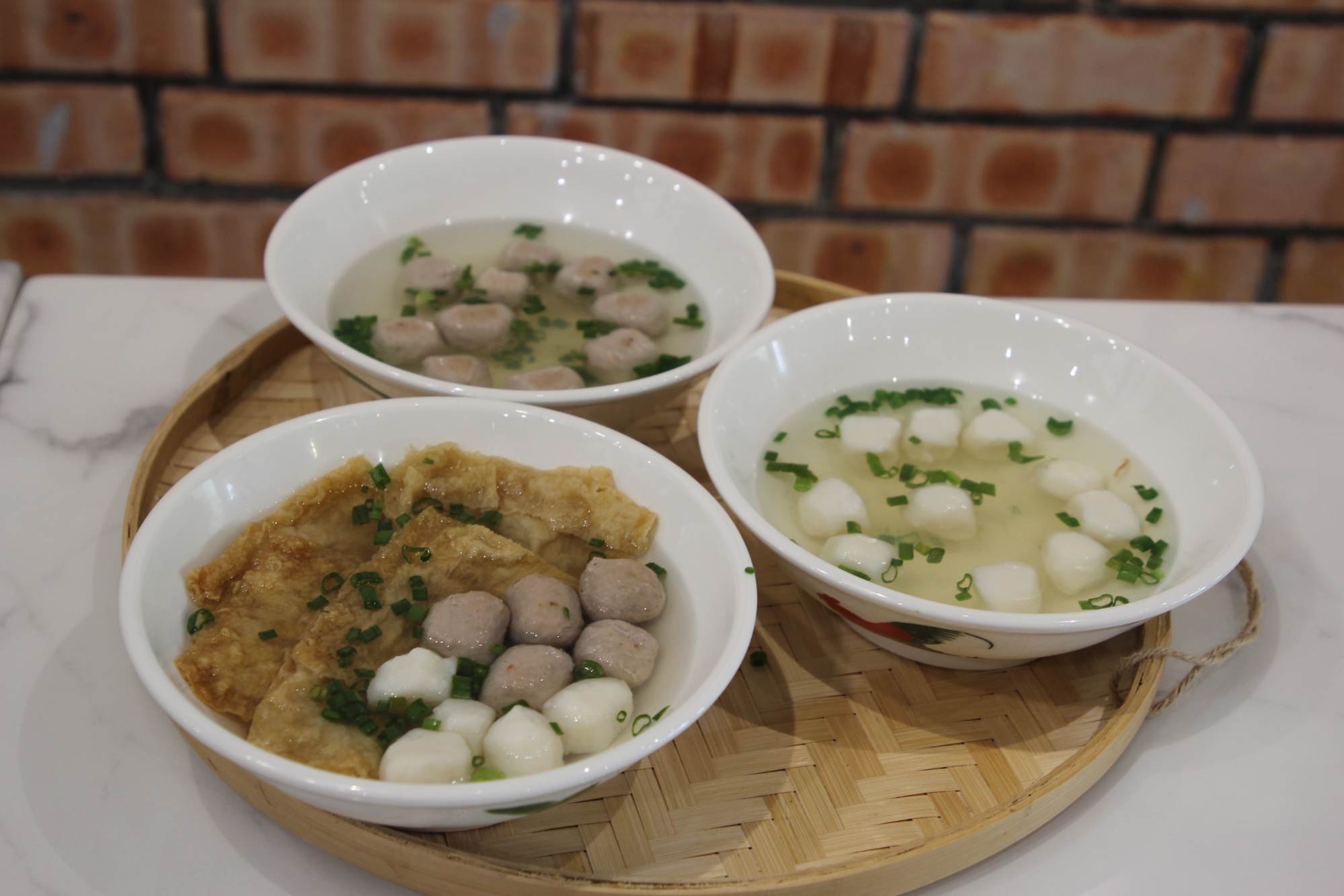 Image credit: Kam Siong Oon
If the spice starts to hit, order a glass of homemade Barley (RM3.50), Lo Hon Guo (RM3.50), or Sugar Cane (RM3.50) to cool you off. 
Address: No 5-G, Block D, Jalan GC7, Glomac Cyberjaya Cyber 12, Cyberjaya, Selangor
Opening hours: 11AM-9PM, Daily
Telephone: 016-323 1433
Website 
---
4. Restoran Hock Kee Ulu Yam Loh Mee – loh mee from Ulu Yam
---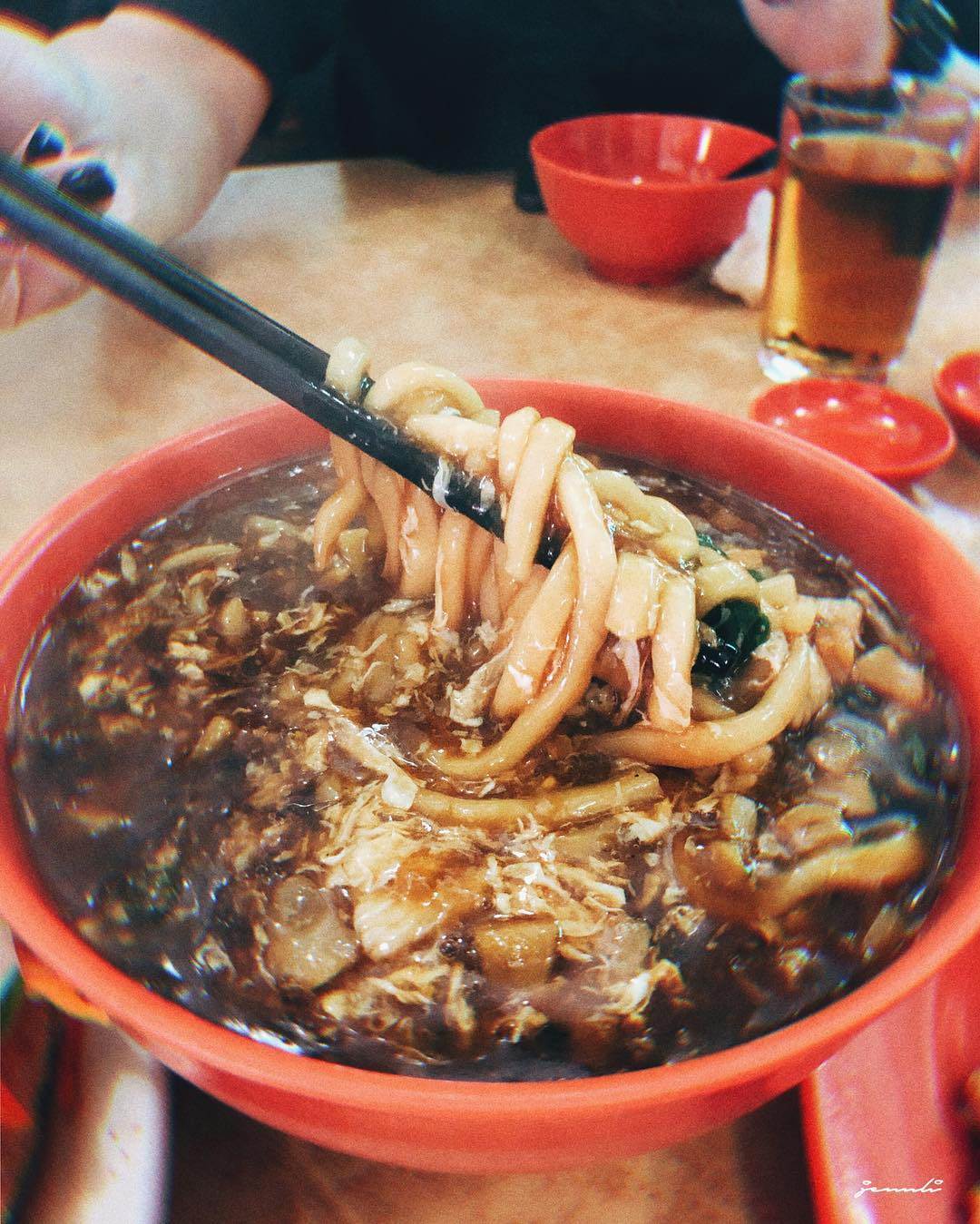 Image credit: @sheeats_shecooks
Restoran Hock Kee is the 8th branch in Klang Valley that comes straight from the OG lor mees itself, Hock Choon Kee from Ulu Yam. So you'll be getting the real deal here with their Loh Mee (RM6.50/small) that comes with bouncy noodles in thick gravy with crunchy bites of lard. 
Fried Fish Cake (RM11) is another Ulu Yam classic with its deep-fried crispy skin, along with Fried Spring Roll (RM11).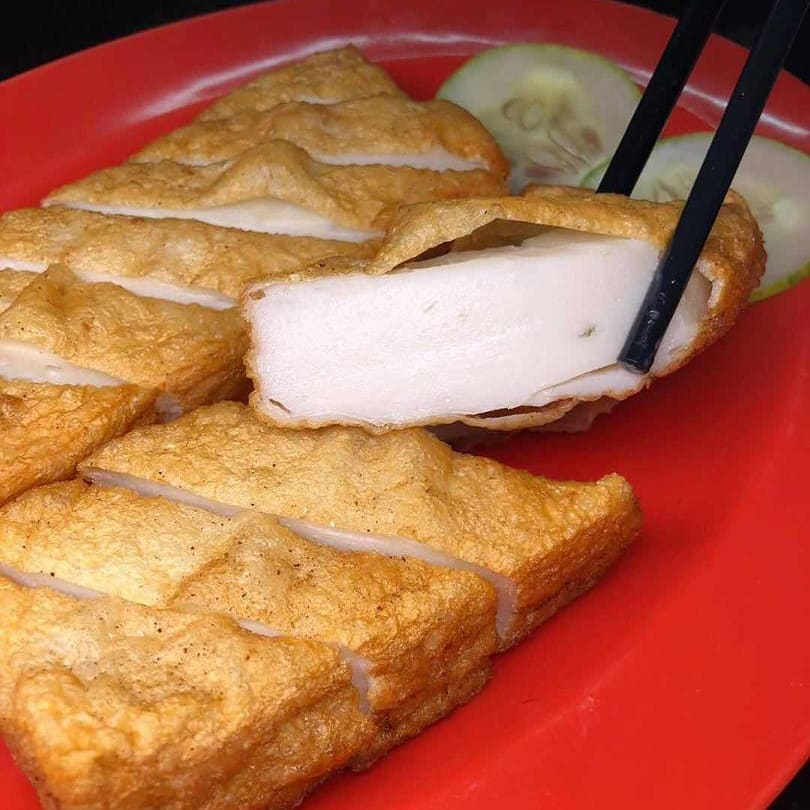 Image credit: @hockkeeuluyammee
Other must-trys on the menu are Spicy Chee Cheong Fun (RM7.30) topped with sambal belacan, and Homemade Hokkien Mee (RM6.50) that has a fragrant black sauce.
Address: D-G-6 Jalan GC 7, Glomac, Cyber 12, 63200 Cyberjaya, Selangor
Opening Hours: Mon-Sat 11AM-9.30PM (Closed Sundays)
Telephone: 010-778 2891
Website 
---
5. Lucky Bamboo Dim Sum – new Halal dim sum restaurant in town
---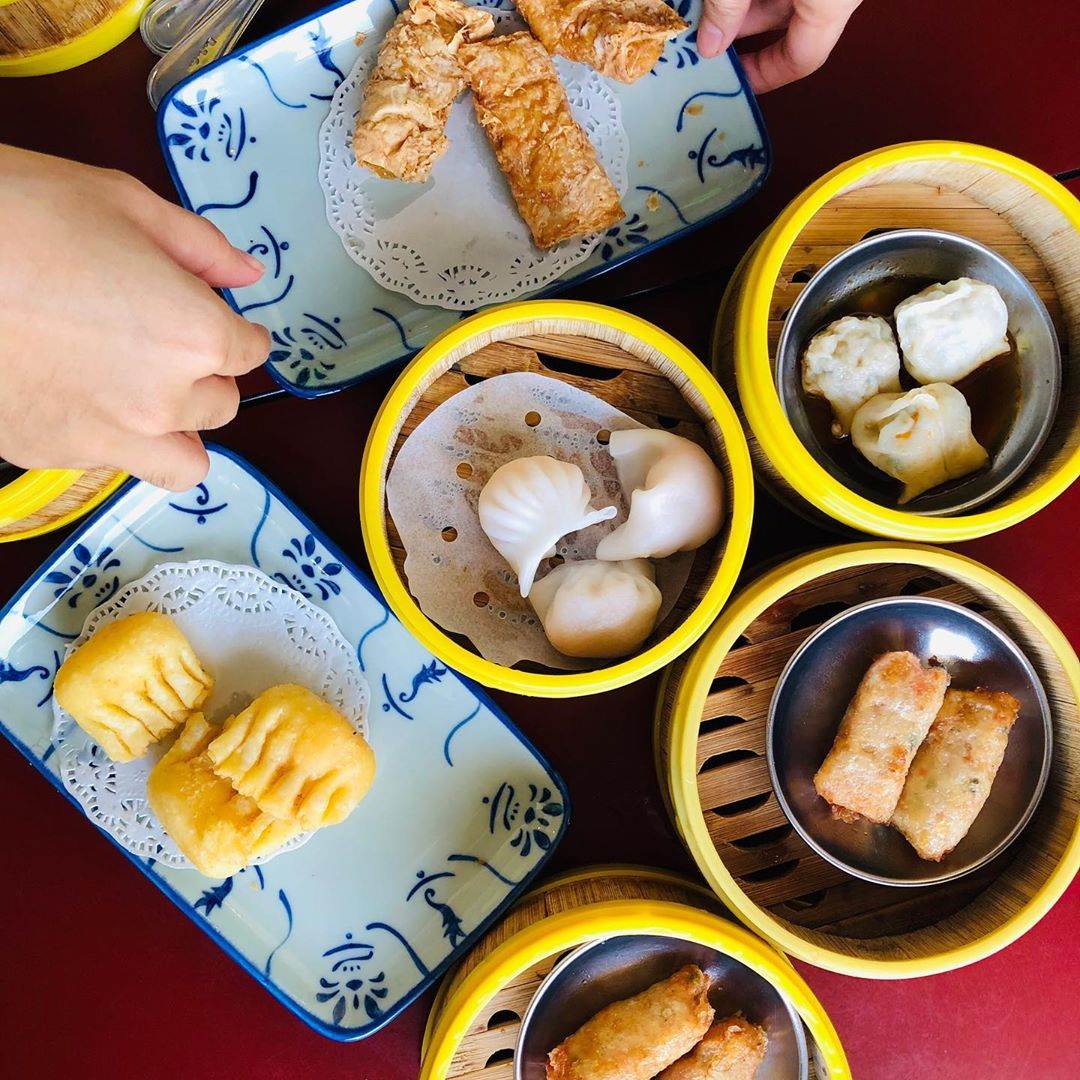 Image credit: @jali.anne
Lucky Bamboo Dim Sum is a new store in town that serves homemade dim sum. And it's Halal, so you don't have to exclude your Muslim buddies while trying this place out.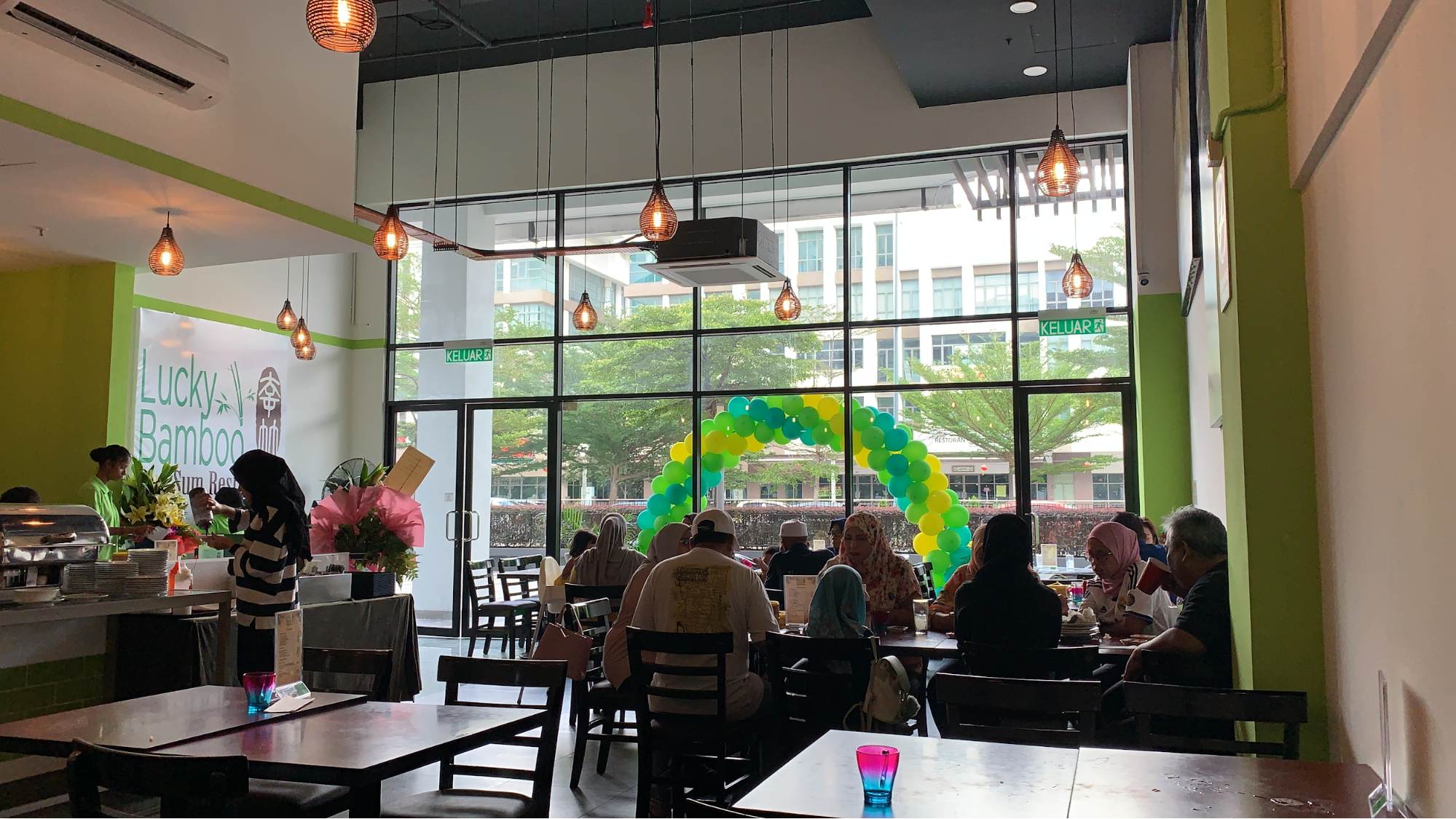 Image credit: Imran Hamid
Everything here is served buffet style, so just let a friendly waiter know what you want at the counter. You'll be glad to know that nothing on its menu is over RM10. 
While their menu is slowly expanding, it already offers classics such as Siew Mai (RM6), Haw Kaw (RM7), and Fried Radish Cake (RM6). Some steamed paos to note also are the Custard Salted Egg Charcoal Bun (RM6) with a light, oozing filling and Golden Crispy Prawn Puff (RM7).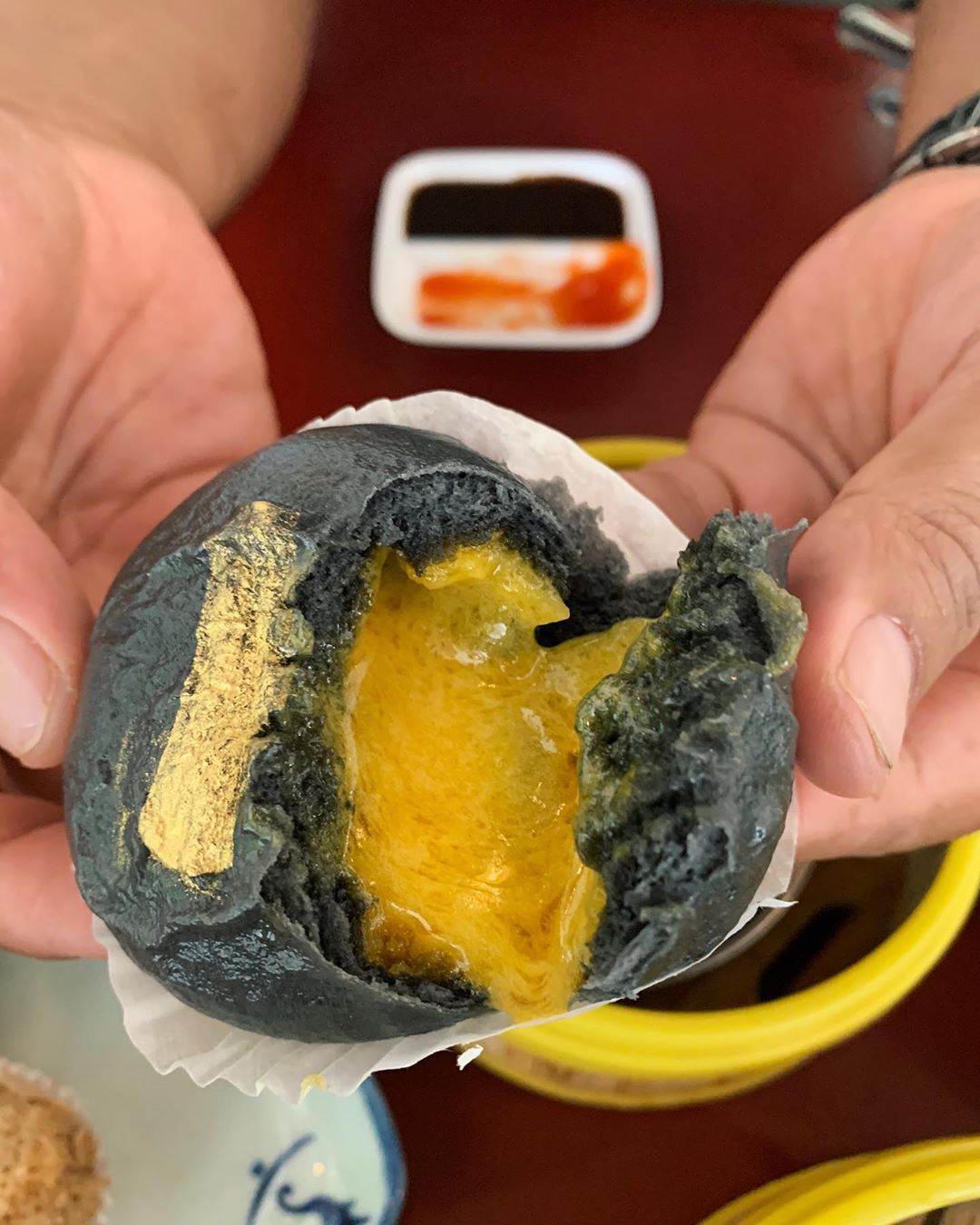 Image credit: @cyberjaya.info
Noodle of the Day (RM6) has options of loh shi fun, wanton mee, or lor mee, while Rice of the Day (RM6) offers yong chow fried rice, belacan fried rice, and seafood fried rice. There's also Porridge of the Day (RM5) that comes with different toppings daily.  
Address: CBD Perdana 3, Off Persiaran Flora, Cyber 12, Cyberjaya, Selangor, 63000 Cyberjaya
Opening Hours: 11AM-11PM, Daily
Website 
---
6. Kung Fu Restaurant – fine dining Cantonese fare
---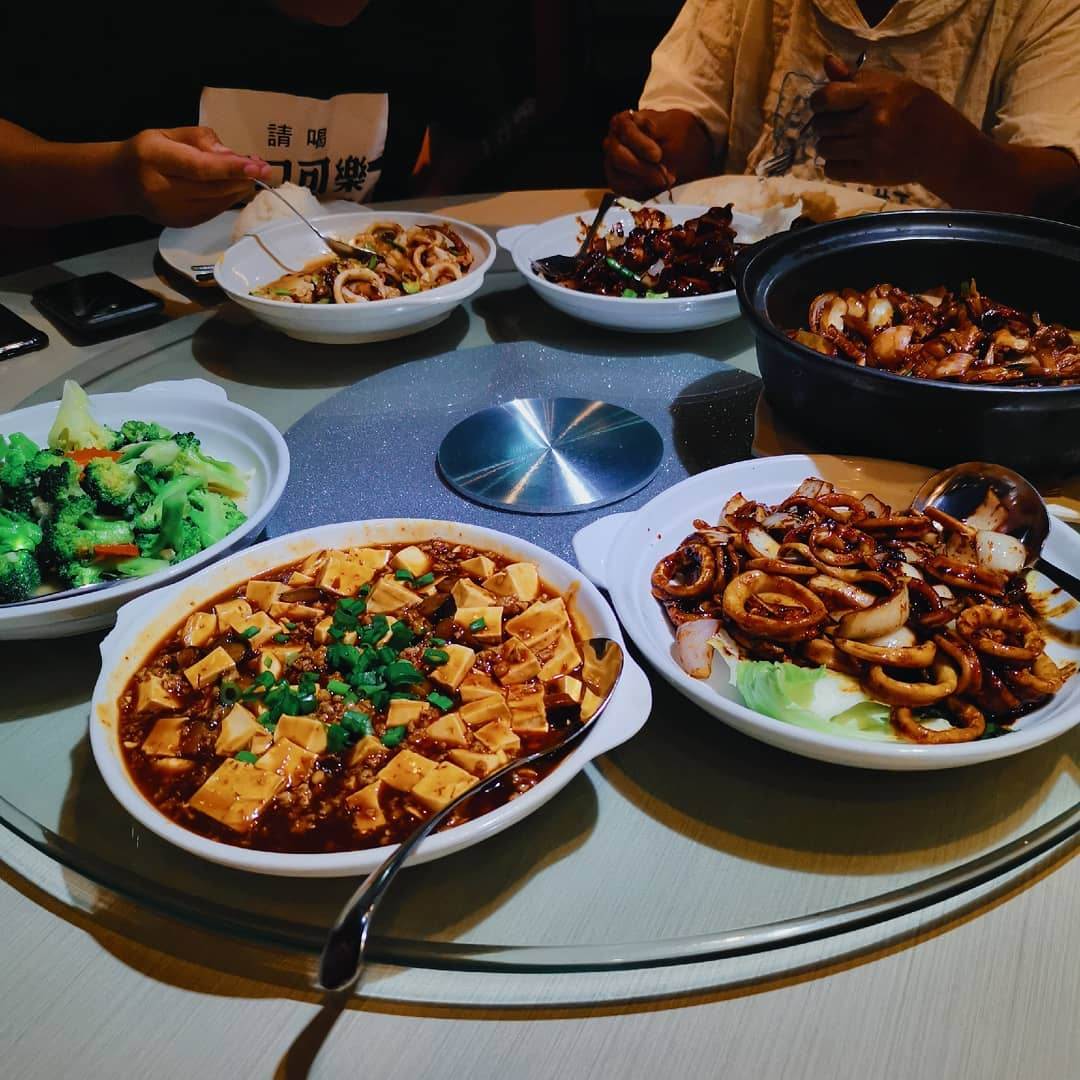 Image credit: @erisnee_6726_
This proper sit-down restaurant has over 7 porridges on its menu, including Chicken Porridge (RM8.90) and Pork Porridge with Century Egg (RM8.90), for those in store for comfort food that's warming to the soul. 
For something heartier, there are staple Cantonese dishes such as Gong Po Chicken (RM15) and Hakka Yam & Pork Belly (RM18). You can upsize to a medium plate that serves 2 for RM5. Or go all out for a Grouper Fish (RM50/small) for groups, that you can have steamed in Hong Kong or Teochew style, or topped with ginger paste, asam sauce, or bean paste sauce.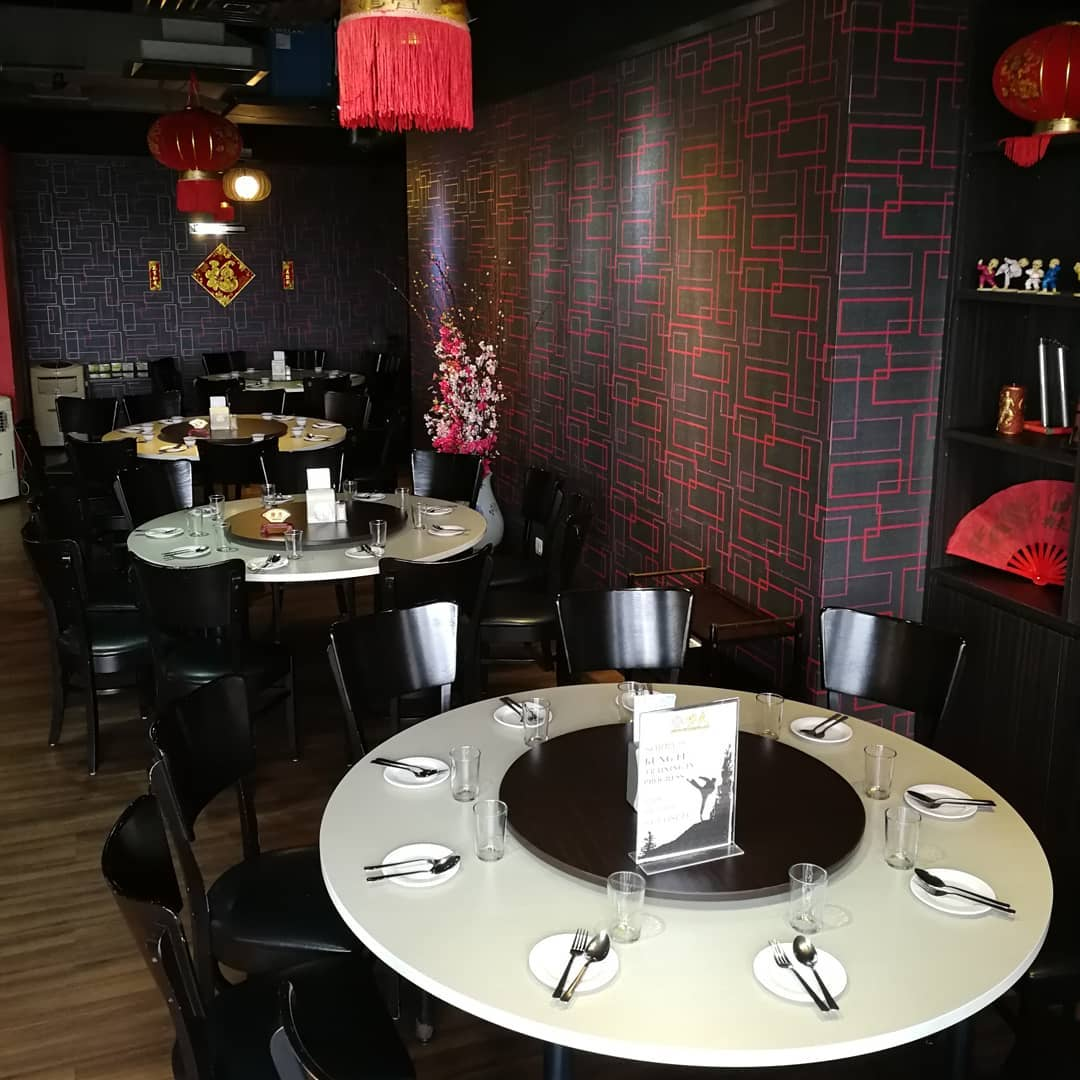 Image credit: @kungfurestaurantcyber
For other sides to fill you up, try the Fu Yong Fried Egg (RM13) and a bowl of Lotus Root Spare Ribs Soup (RM8.90). 
Address: P3A-12 & P3A-13, Shaftsbury Square, Persiaran Multimedia, Cyber 6, Cyberjaya
Opening hours: Mon-Sat 11AM-10PM (Closed Sundays)
Telephone: 03-8322 1660
Website 
---
7. My Comfort Food Restaurant – kopitiam-style noodle spot
---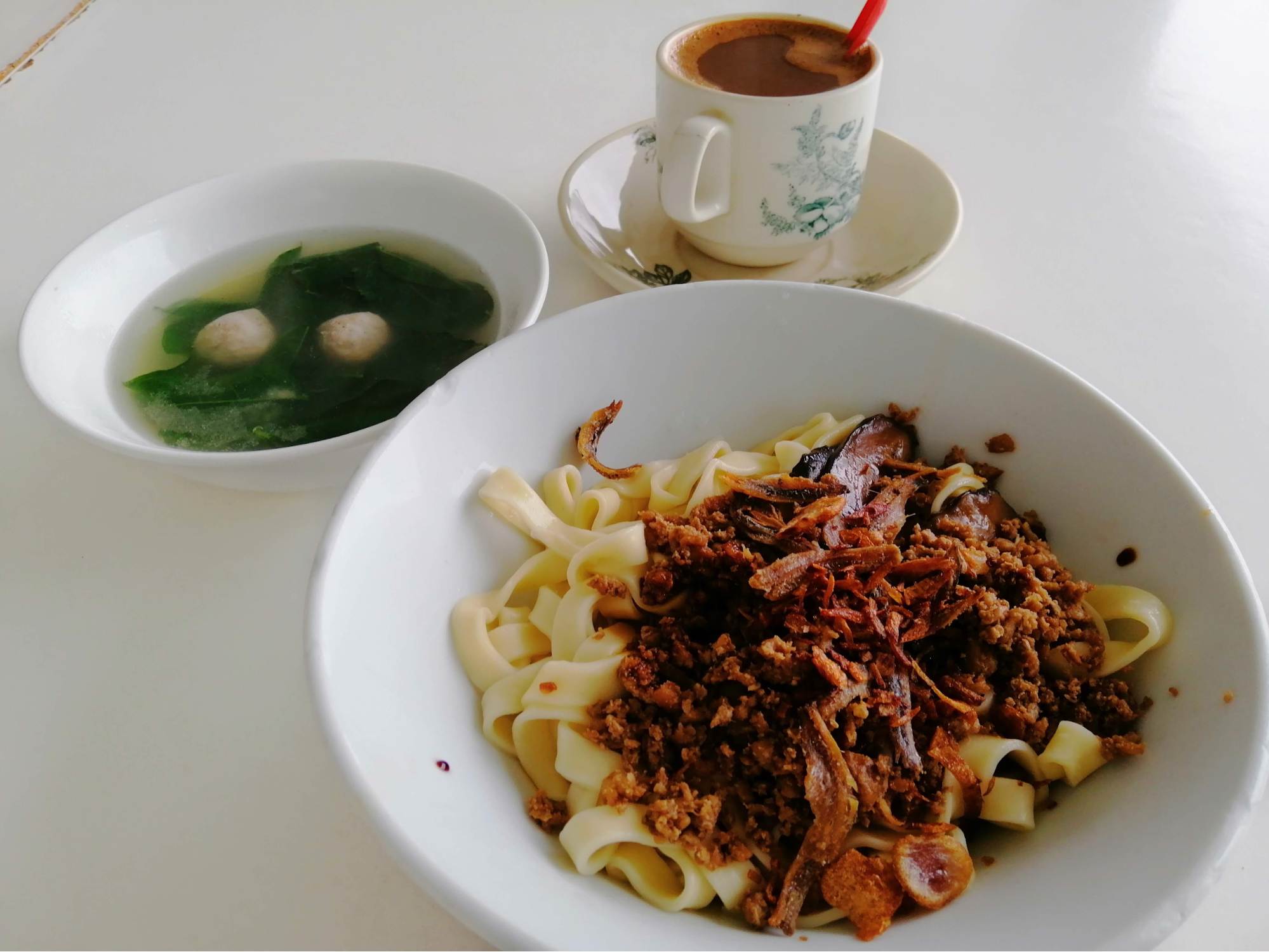 Get your fare of hawker-style pan mee here with a cup of kopi o
Image credit: Wilson Lai
For your next yum cha fix, check out My Comfort Food Restaurant, located on the rooftop of Shaftsbury Square. This restaurant specialises in noodles, and has classic Malaysian offerings such as Kopi O (RM2.20), Kopi C (RM2.20) and Cham (RM2.20).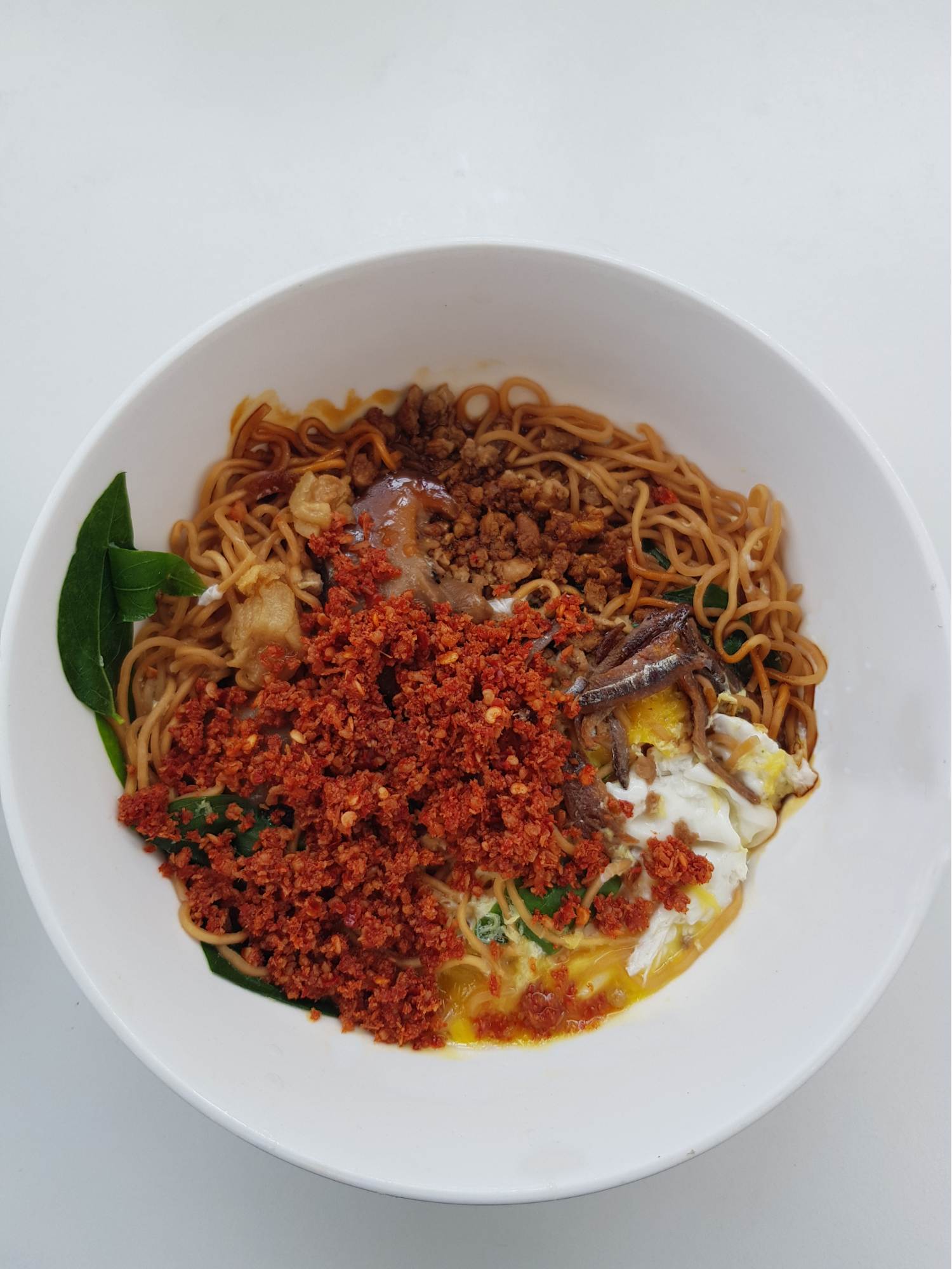 Bowl of Chili Pan Mee comes with runny egg and generous serving of sambal
Image credit: Yuvaraj Elamko
Their menu is made up of 3 noodles cooked in similar styles: pan mee, yee mee, and curry mee. The Pan Mee (RM7.20) is served dry and soupy, with options to spice it up with the Chili Pan Mee (RM7.70). There's also Chili Yi Mee (RM7.70) and Curry Mee (RM7.70) with mee hoon, yee mee, or kway teow.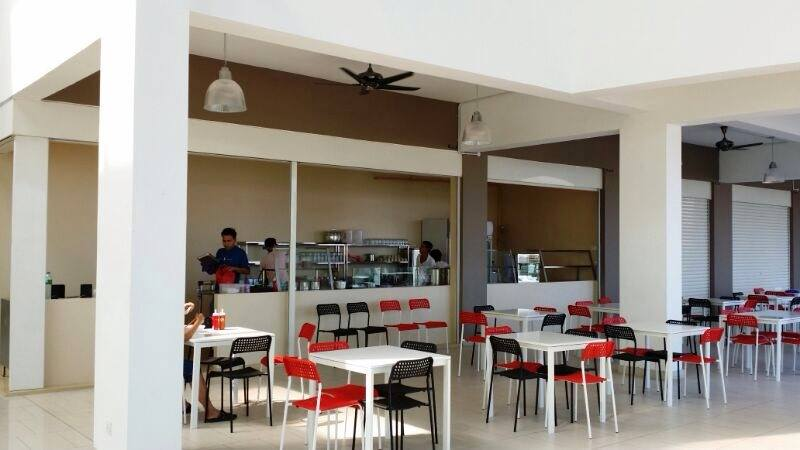 My Comfort Food's simple set up on the top floor of Shaftsbury Square
Image credit: Shaftsbury Square Cyberjaya
Address: P6.19, Persiaran Multimedia, Shaftsbury Square, 63000 Cyberjaya, Selangor
Opening hours: Mon-Sat 7.30AM-3.00PM (Closed Sundays) 
---
8. Kitchen Village – Halal dishes for communal meals
---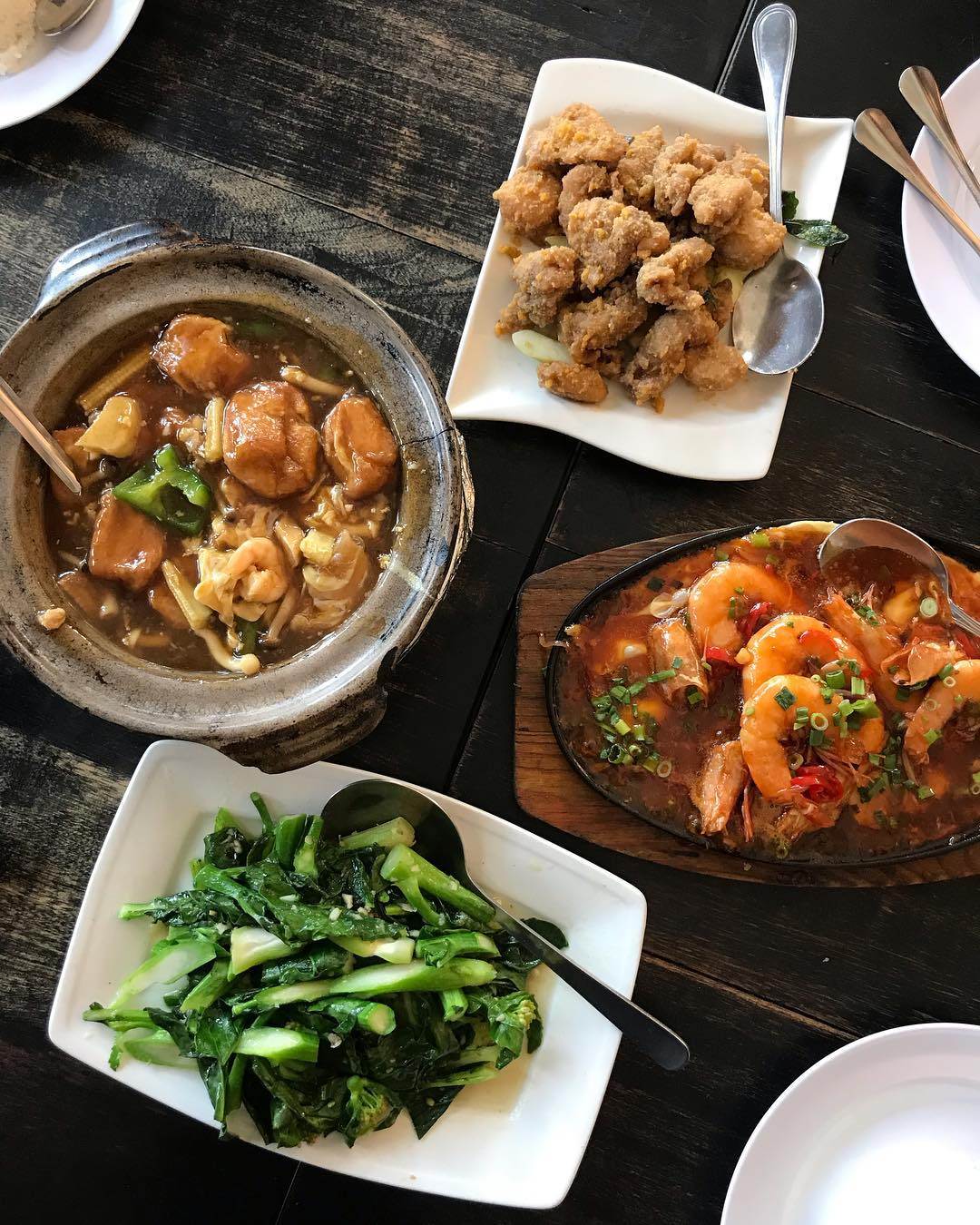 Image credit: @wajdiwail
For formal family dinners and special occasions, look no further than Kitchen Village, one of the few Chinese restaurants in Cyberjaya that is Halal. And it has ample tables in its spacious set-up, with tables with lazy susans, that are big enough to accommodate large groups.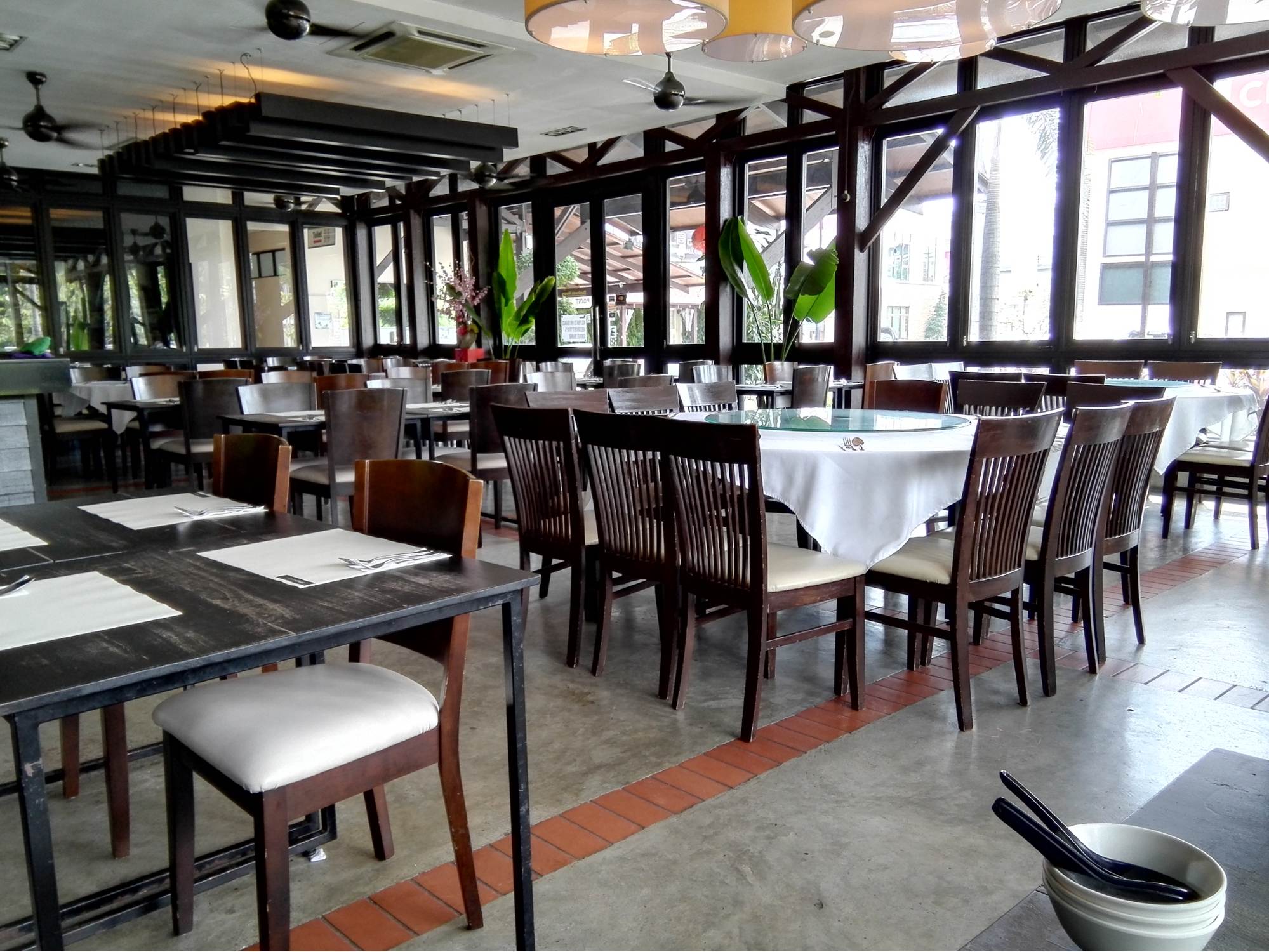 Image credit: Rigoberto Torres
Their menu also accommodates groups with its massive portions. A series of whole fish that feed 3-5 people are available here, including Claypot Curry Fish Head (RM36) and Claypot Bake Tilapia Fish with Soy Sauce (RM5/100g). Order a side of Claypot Baby Kailan with Salted Fish (RM16) and Claypot Tofu (RM15) to complete your meal.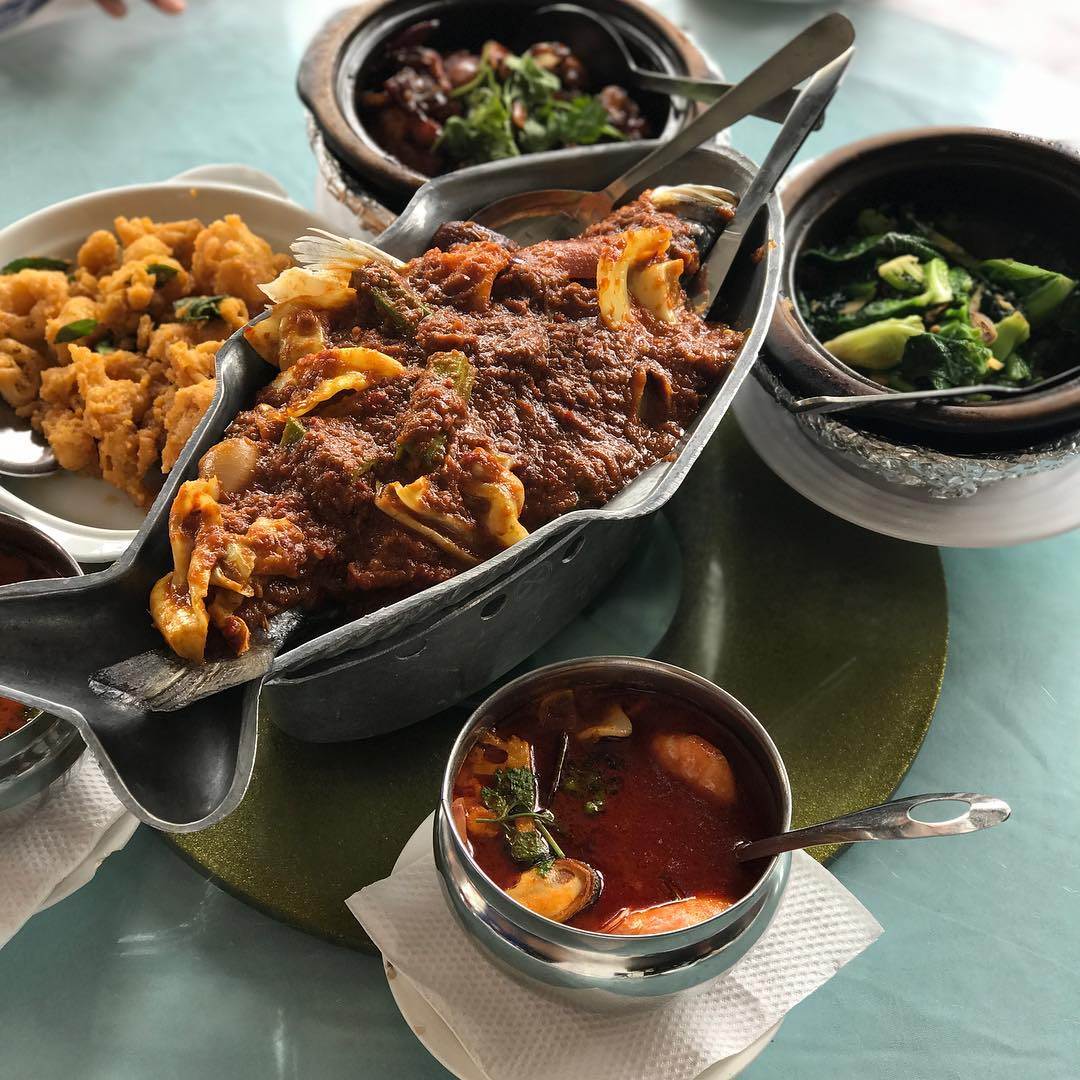 Bring your family or squad here for their large plates of seafood and Chinese mains
Image credit: @anne_kayleen
Address: Prima Avenue, 3503, Jalan Teknokrat 5, Cyberjaya, 63000 Cyberjaya, Selangor
Opening hours: 11.30AM-10.30PM, Daily
Telephone: 012-254 0448
---
9. Lok Yoon Restobar – Chinese restaurant and beer garden
---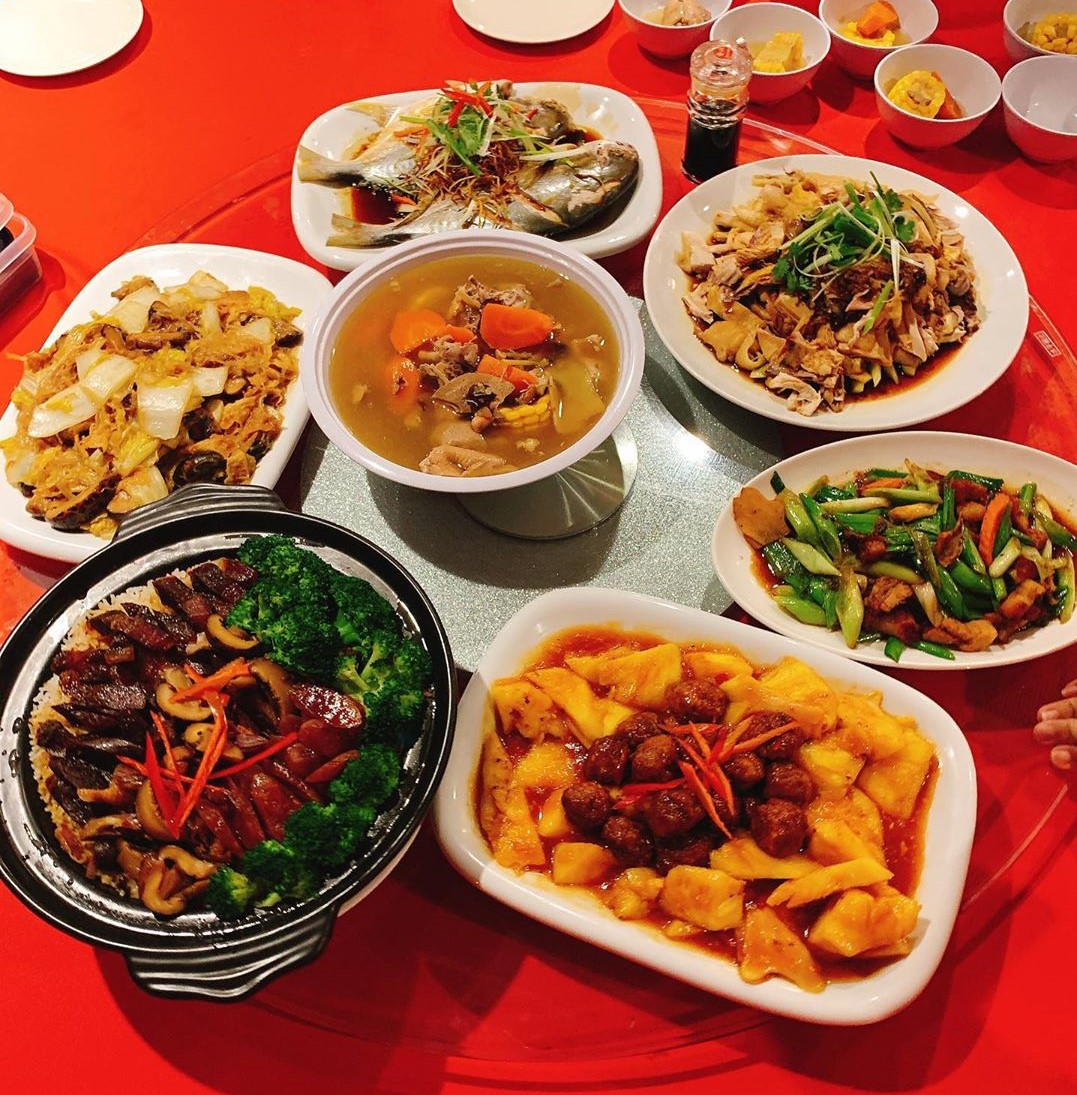 Image adapted from: @shermayneloh
Lok Yoon Restobar shares its space with an express Beer Factory – which is where it gets its interesting "restobar" name from. So come here ready to eat typical dai chow offerings while sipping on ice-cold Tiger beer (RM13/bottle) after a long day at work. 
If you're dropping by for lunch, get a plate of Cantonese Style Egg Noodle (RM12) or Roasted Pork Yee Mee (RM12). For dinner, there's Sweet and Sour Kow Lou Pork (RM16), Kong Poh Lou Pork (RM16), and Mapo Tofu (RM12) that you can have to share for an added RM5.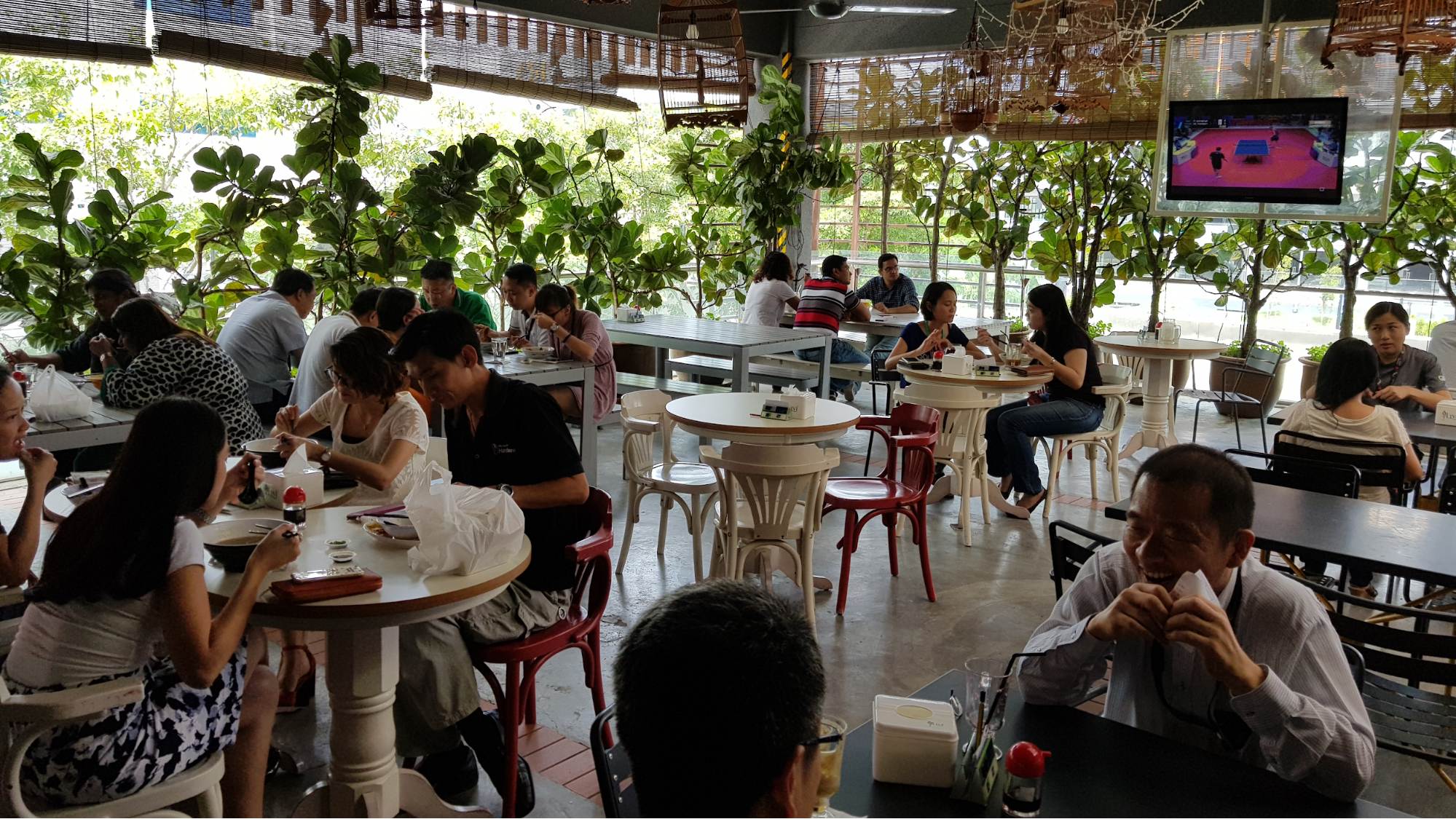 Image credit: WaiTuck CHONG
You can now also order Thai food from Sawadee Thai Mookata Bar after 5PM here. Choose between hot pot or mookata, with sets from RM32 that comes with noodles and an assortment of meat balls and vegetables. Or opt for its ala carte Tom Yam Chicken (RM16) that's fragrant and filling as well.
Address: 1st Floor, No. 1, Prima 11, Jalan Teknokrat 8, Cyberjaya, Selangor
Opening hours: Sun-Thurs 11AM-12AM | Fri-Sat 11AM-1AM
Telephone: 03-8325 1800
Website
---
Chinese restaurants in Cyberjaya
---
Cyberjaya has plenty of cafes and mamaks to fill your bellies with Western food and roti canais. But for those craving Chinese food, these Chinese restaurants in Cyberjaya saves you a trip out of town for your next dai chow and yum cha fix. And with Halal options on the list too, you don't have to leave anyone out while you switch up your usual dinner spot in town.
Here are things to do in Klang Valley if you're in need of something to do: 
---
Cover image adapted from: HINZ Kitchen , @luckybamboodimsum, Enrico Loh, & HINZ Kitchen
Enjoying The Smart Local Malaysia? Follow us on Facebook and Instagram for more stories like this.
Get more stories like this!
Drop us your email so you won't miss the latest news.